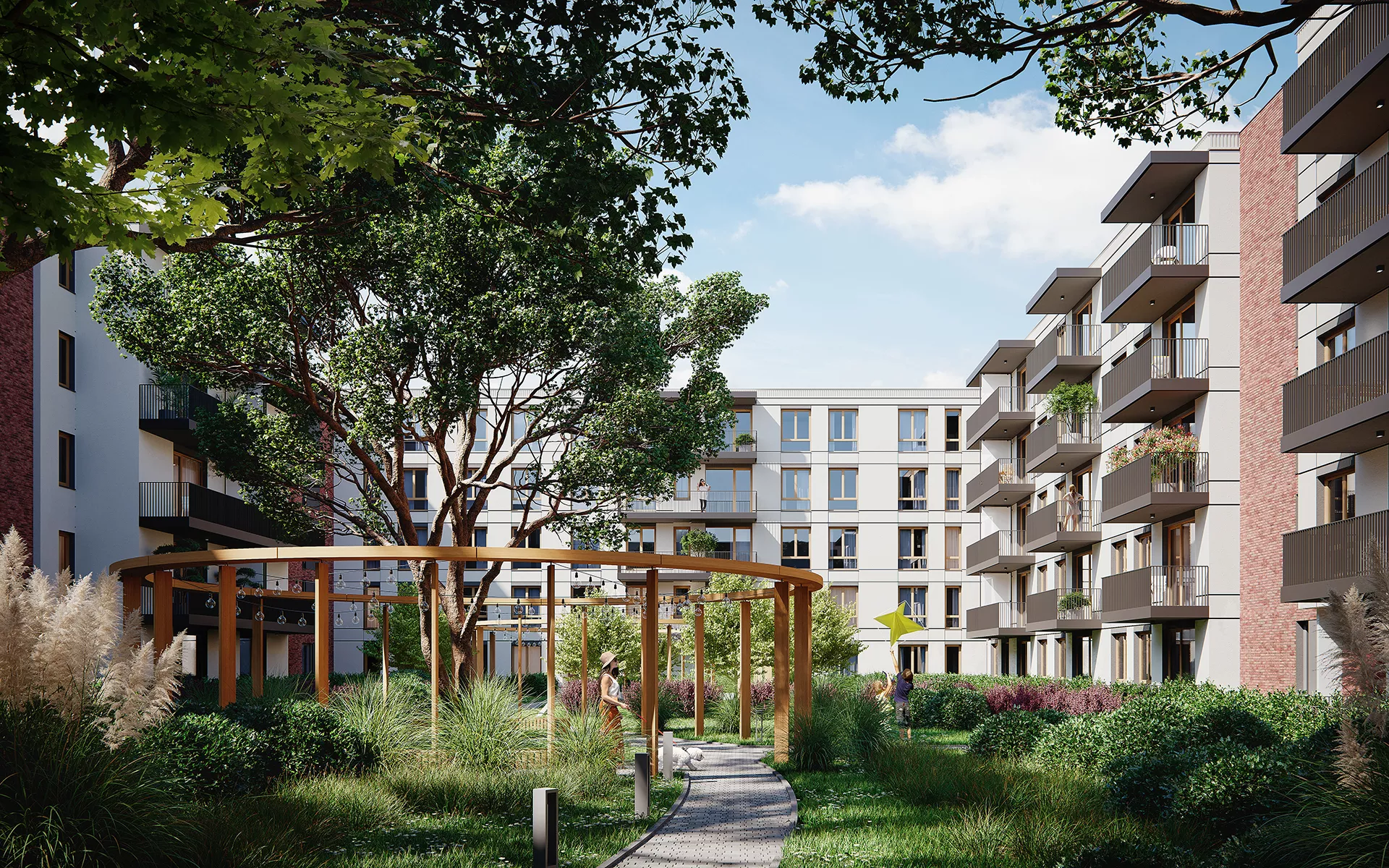 Wilanów ul. Sarmacka
Royal Residence
Ostatnie takie miejsce w Miasteczku Wilanów
Pragniemy poinformować, że w związku z przebudową drogi, dojazd do naszego Biura Sprzedaży w Wilanowie uległ zmianie.
Wizualizacje
Dziennik budowy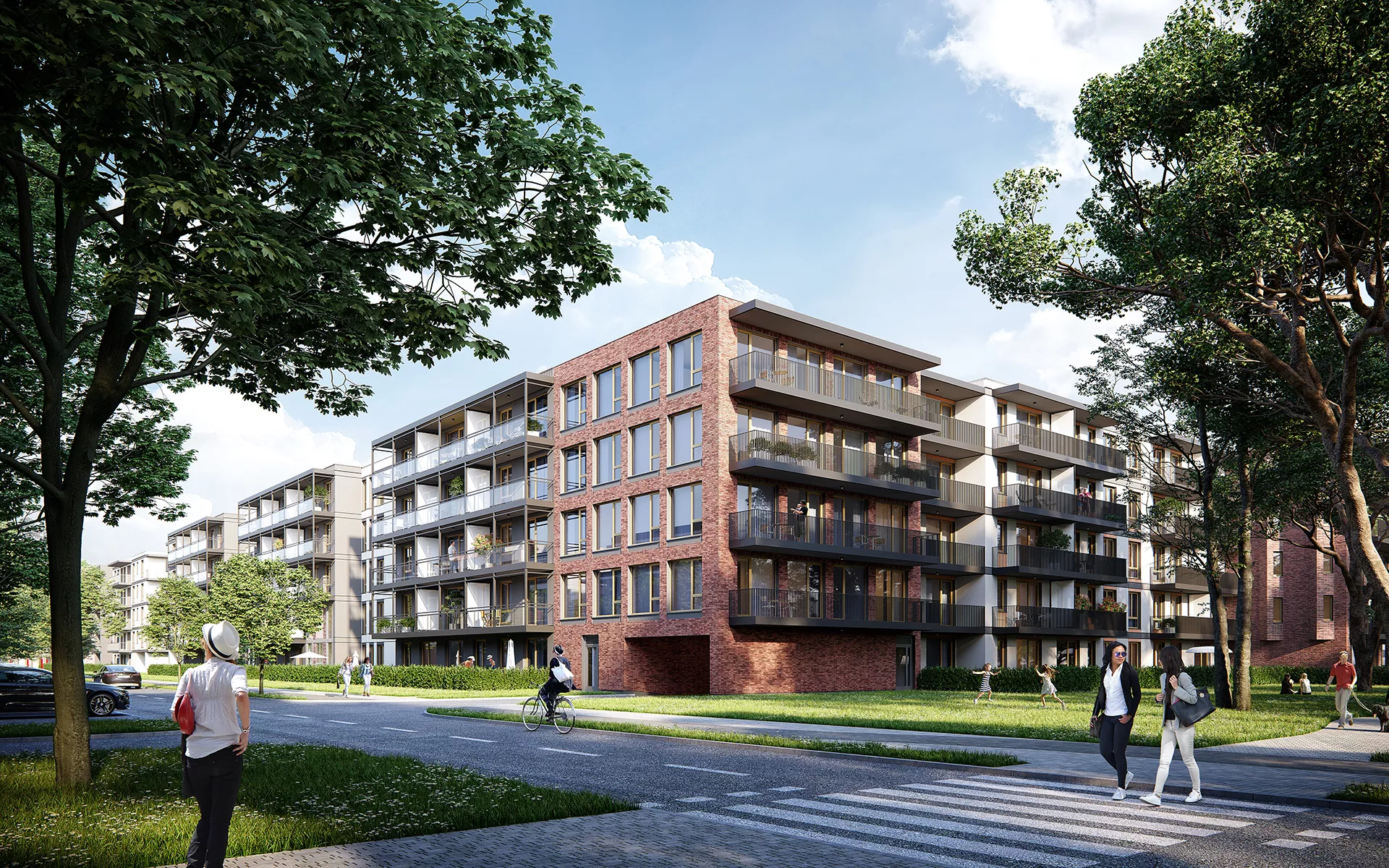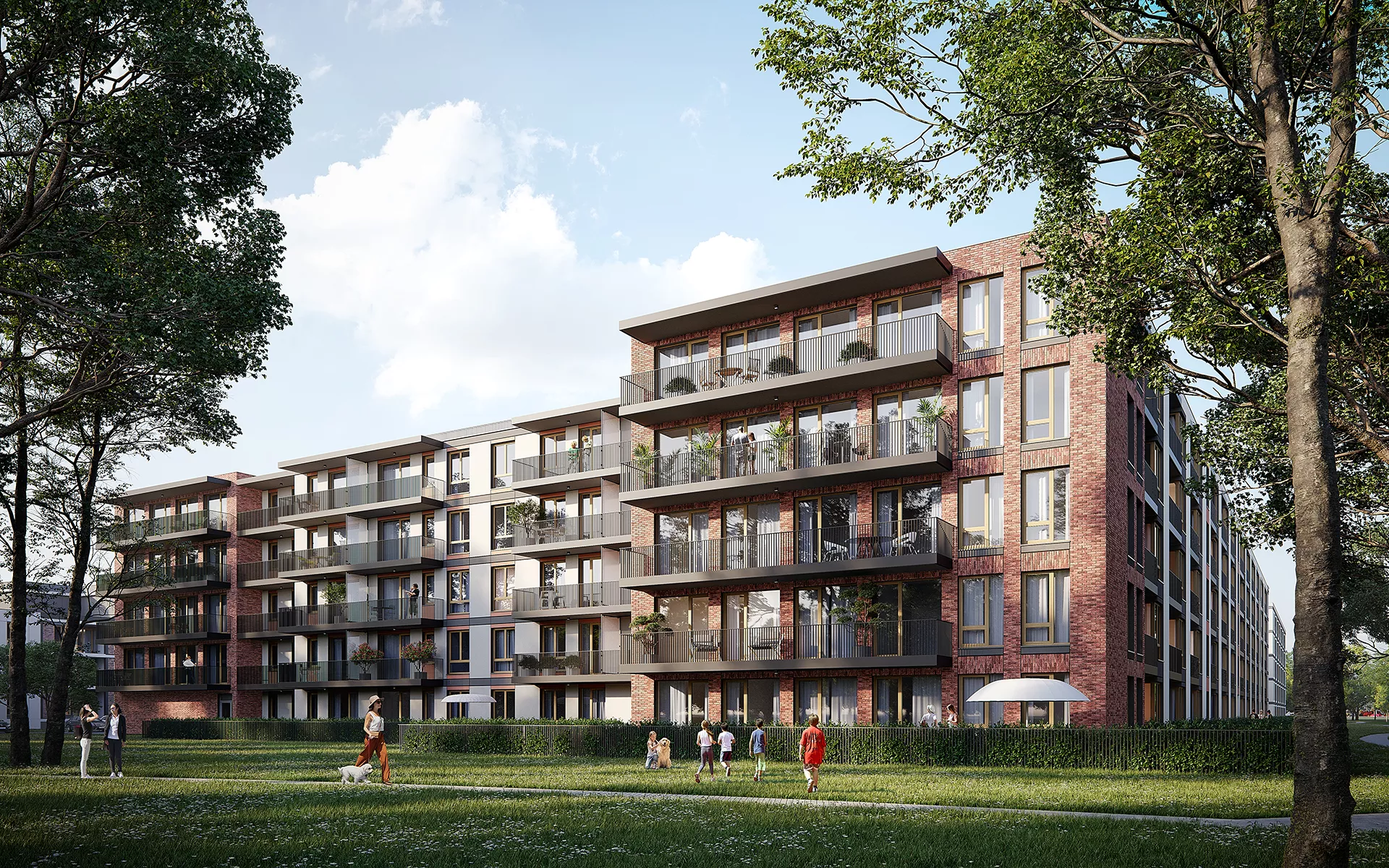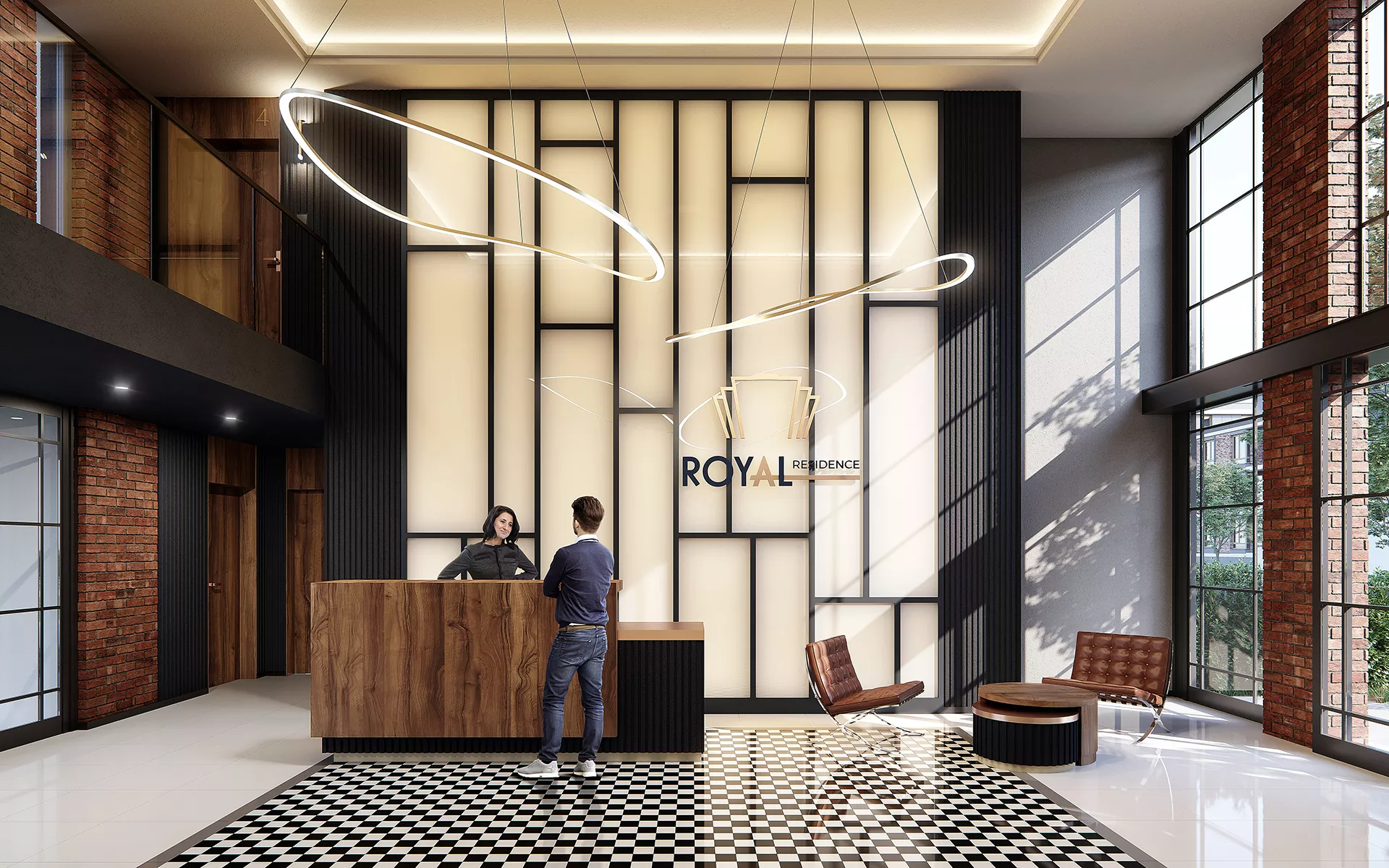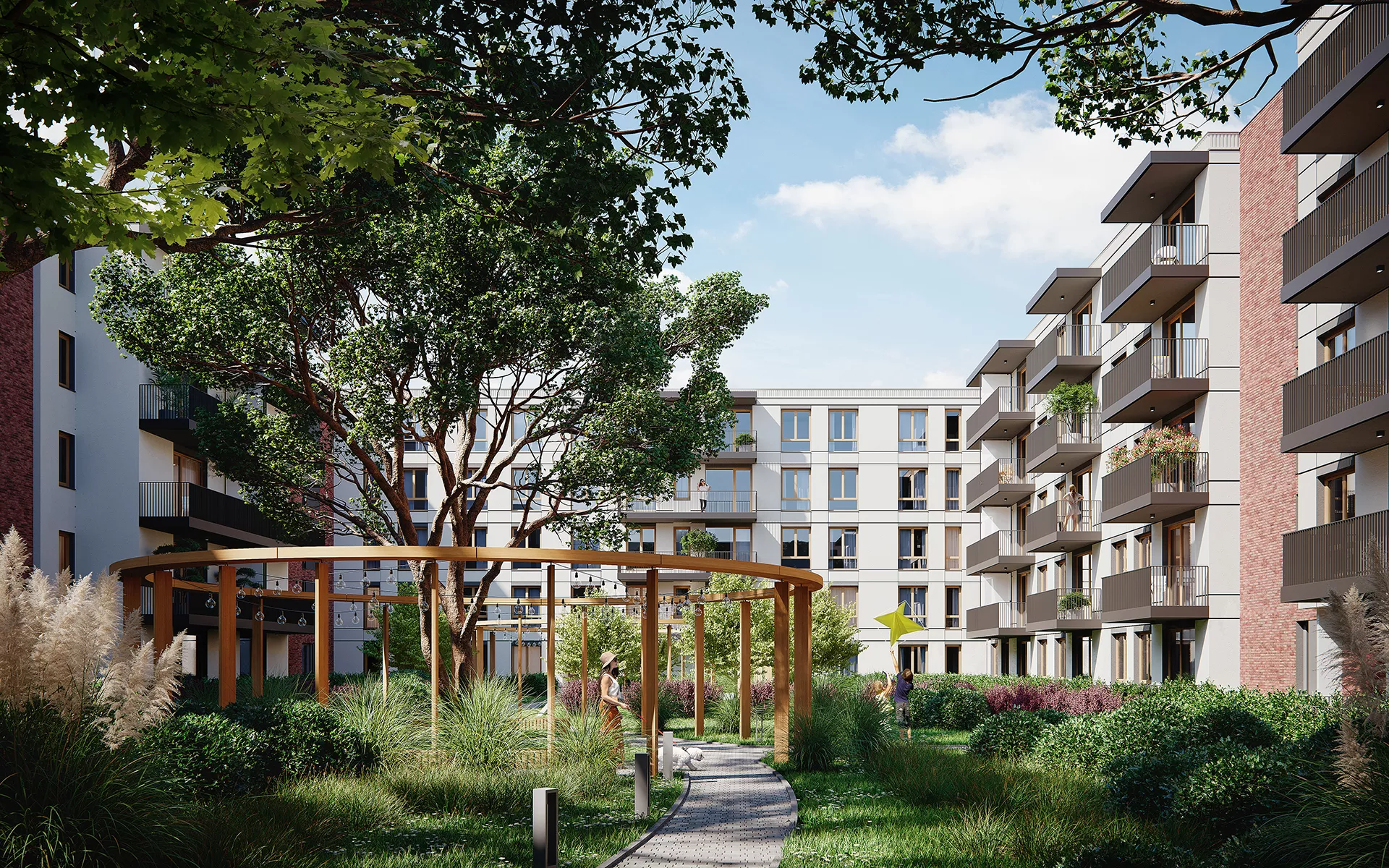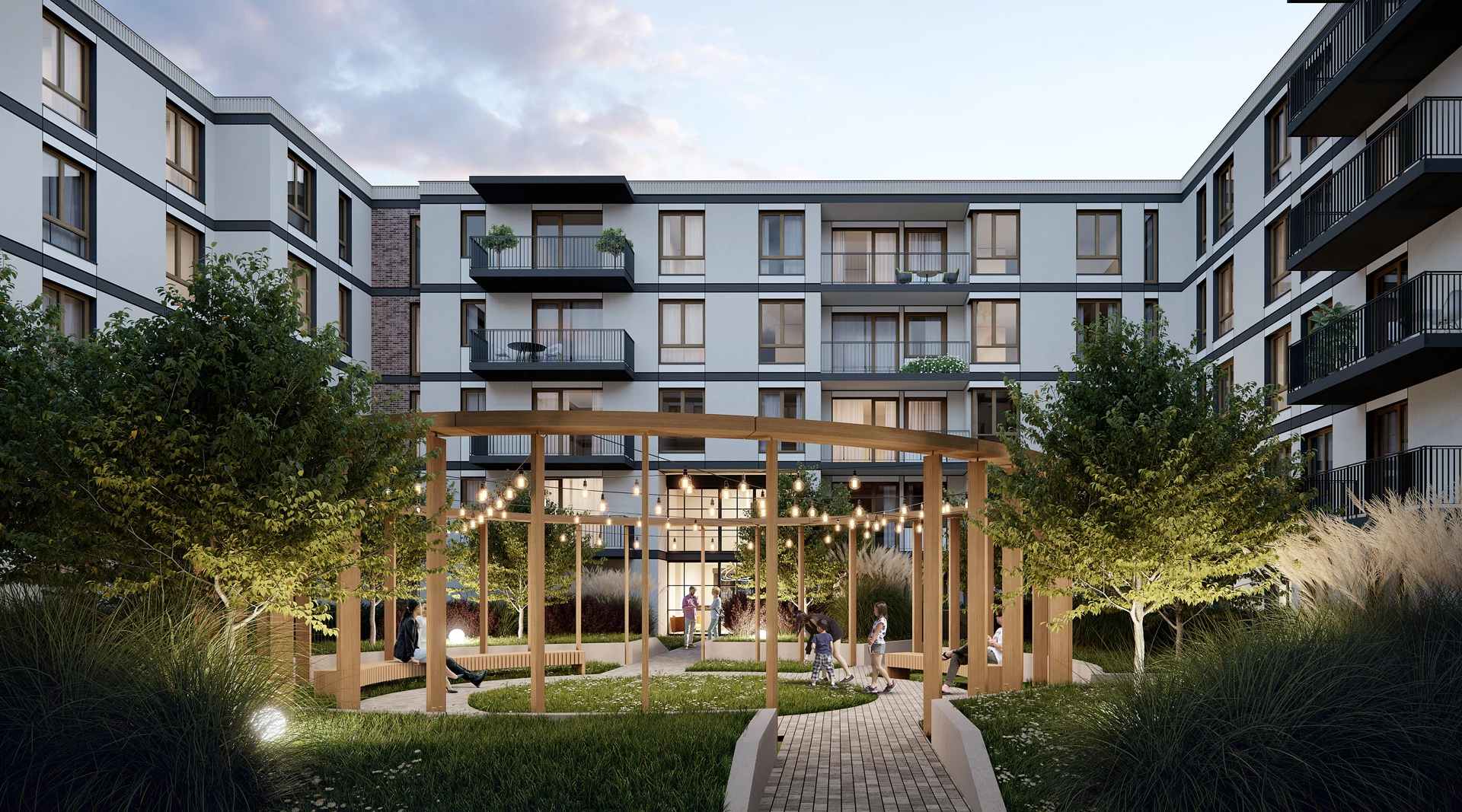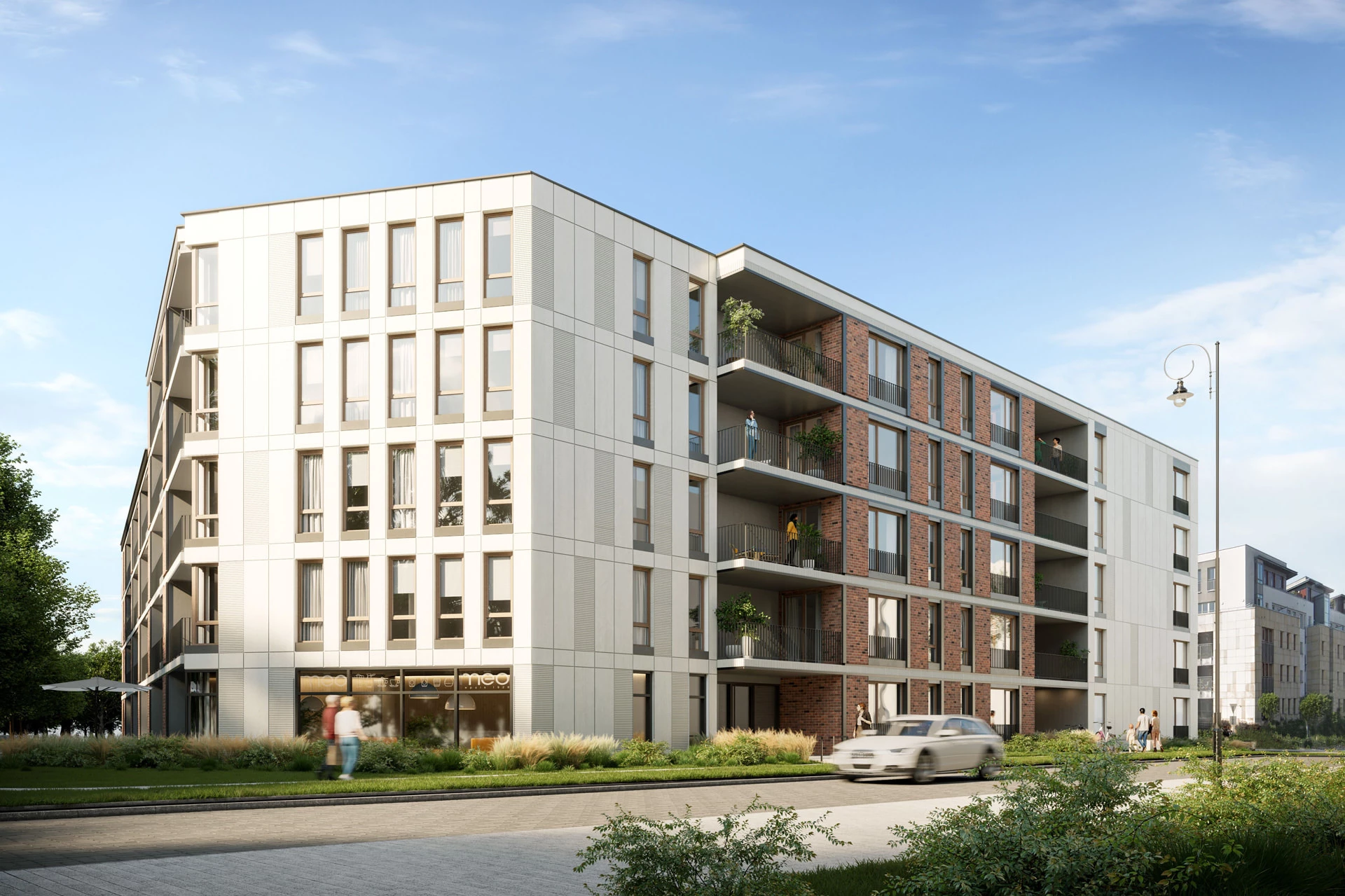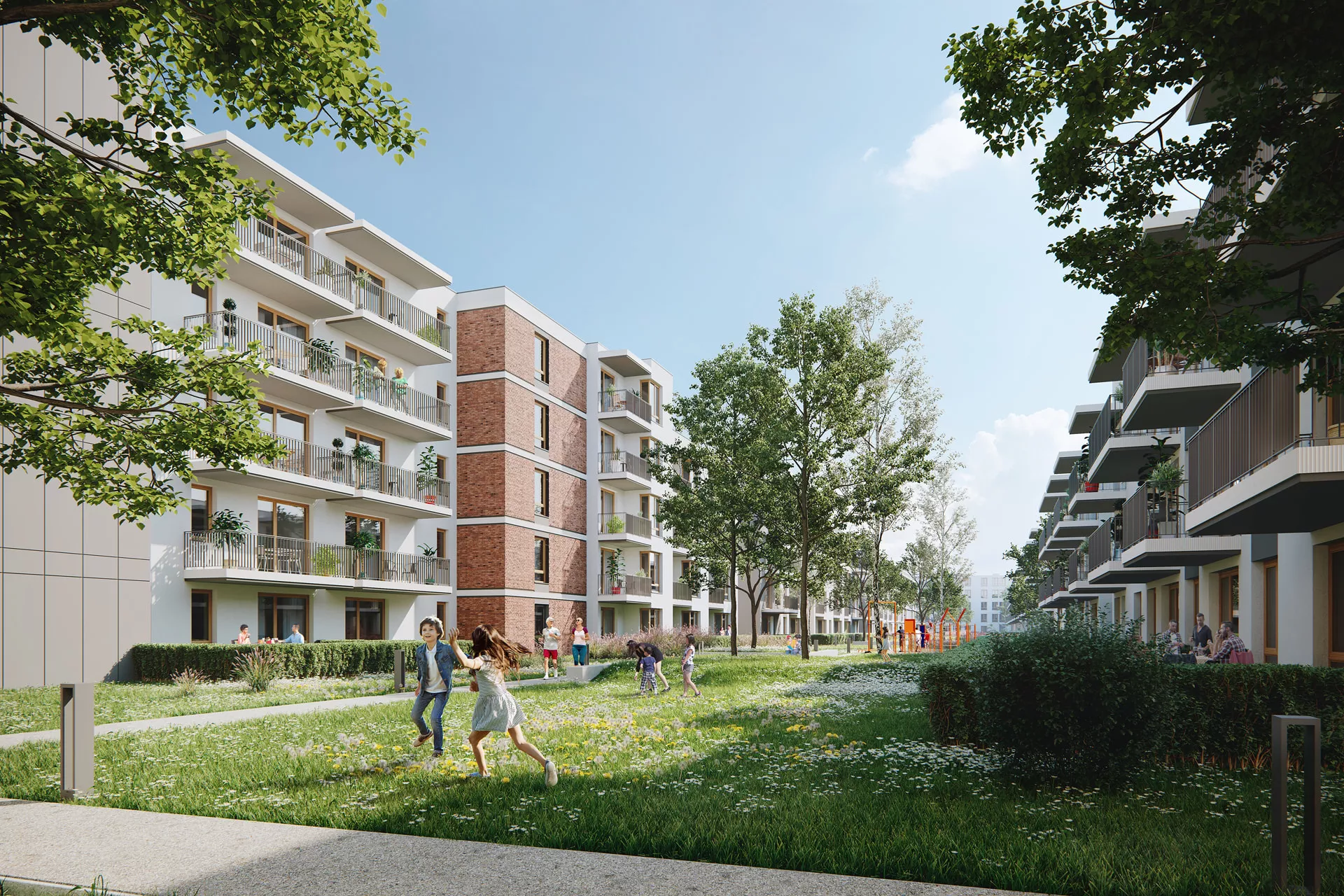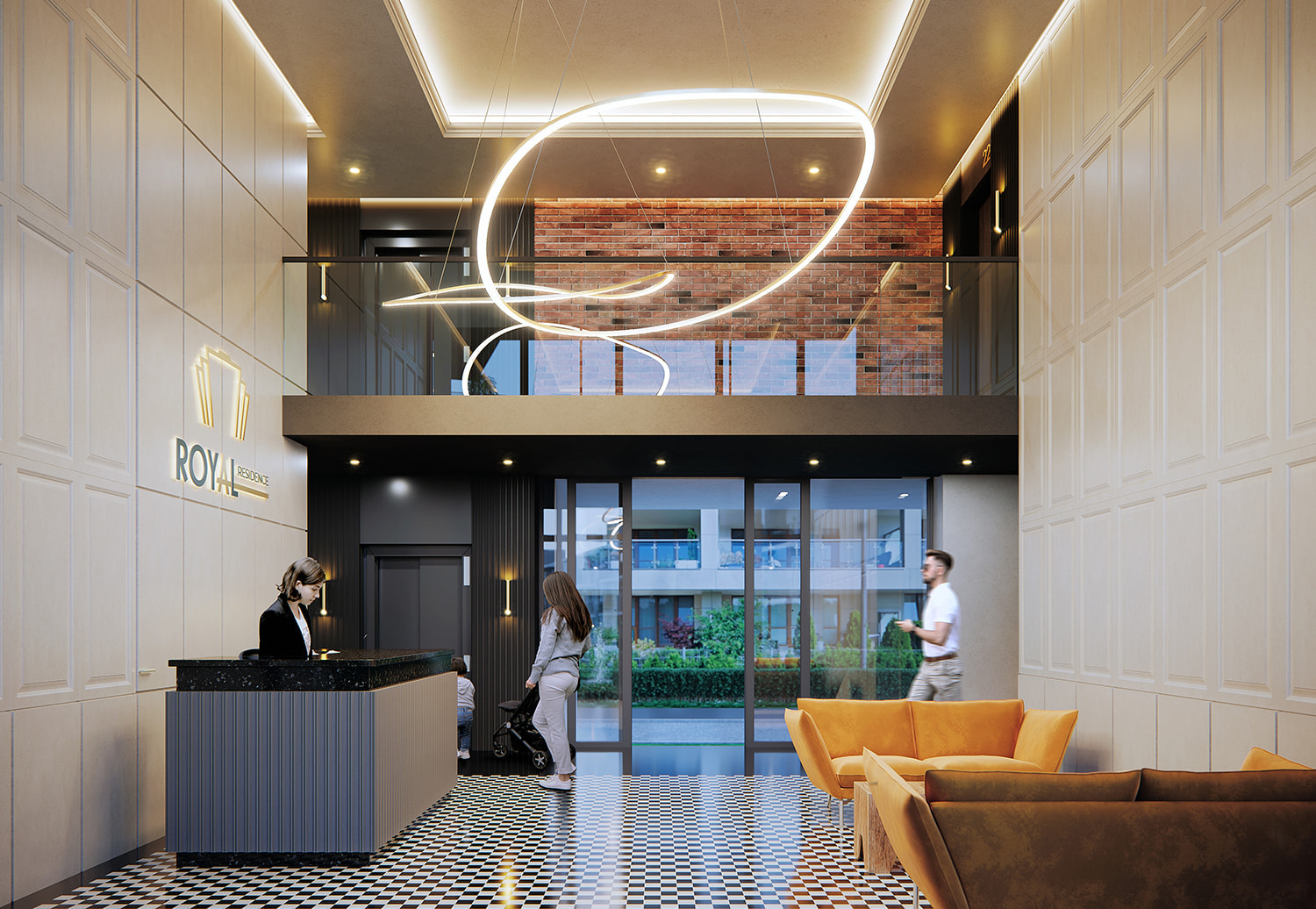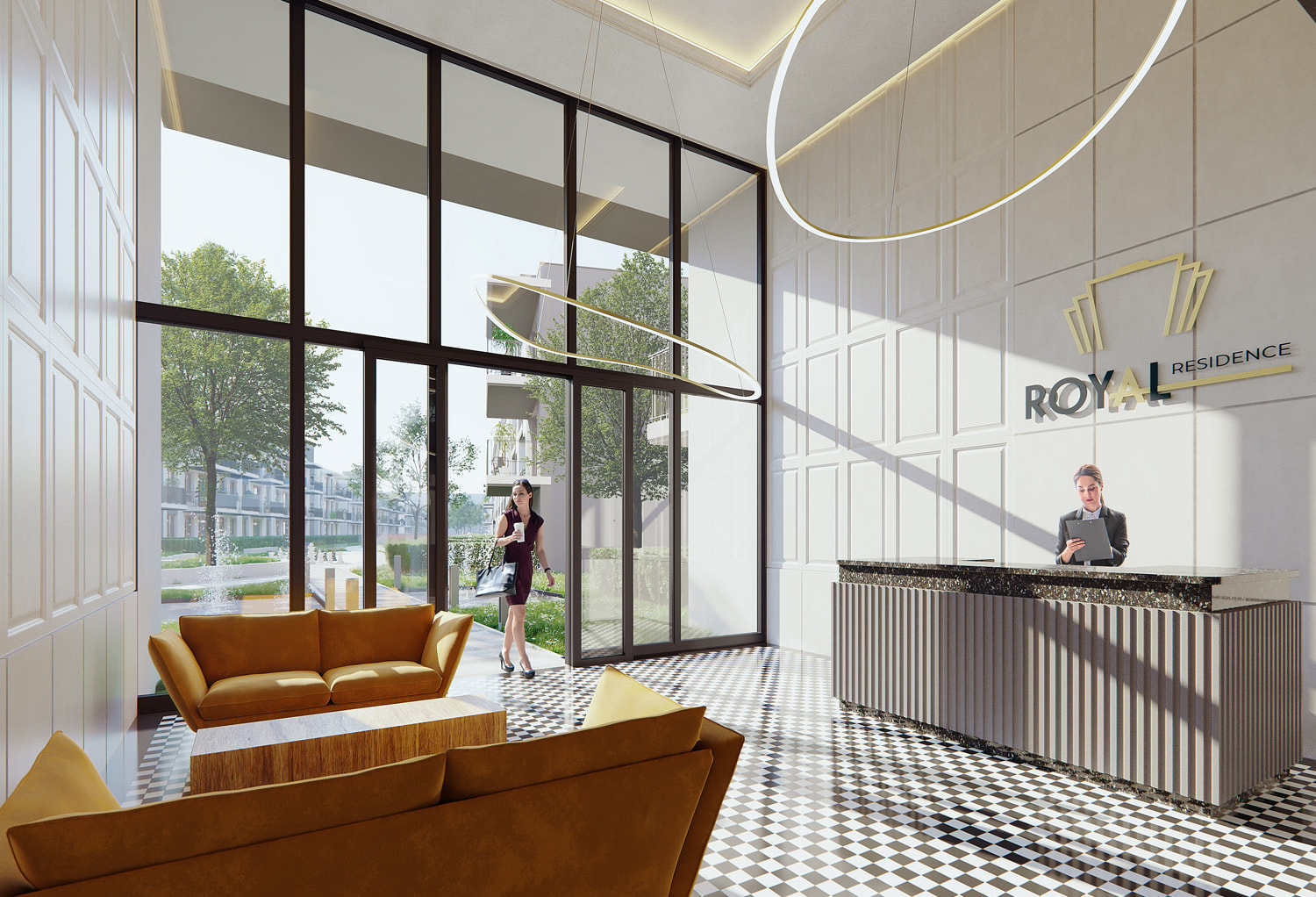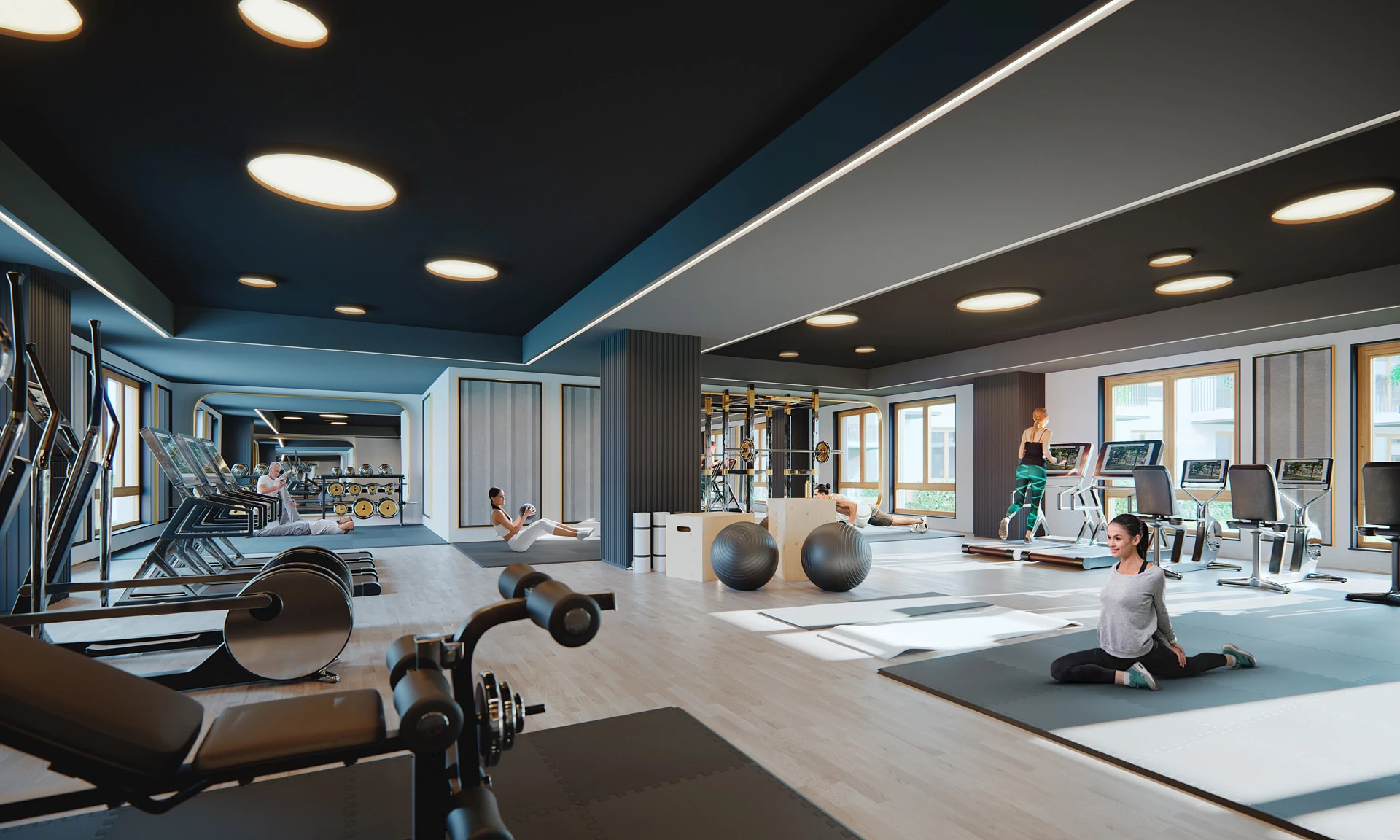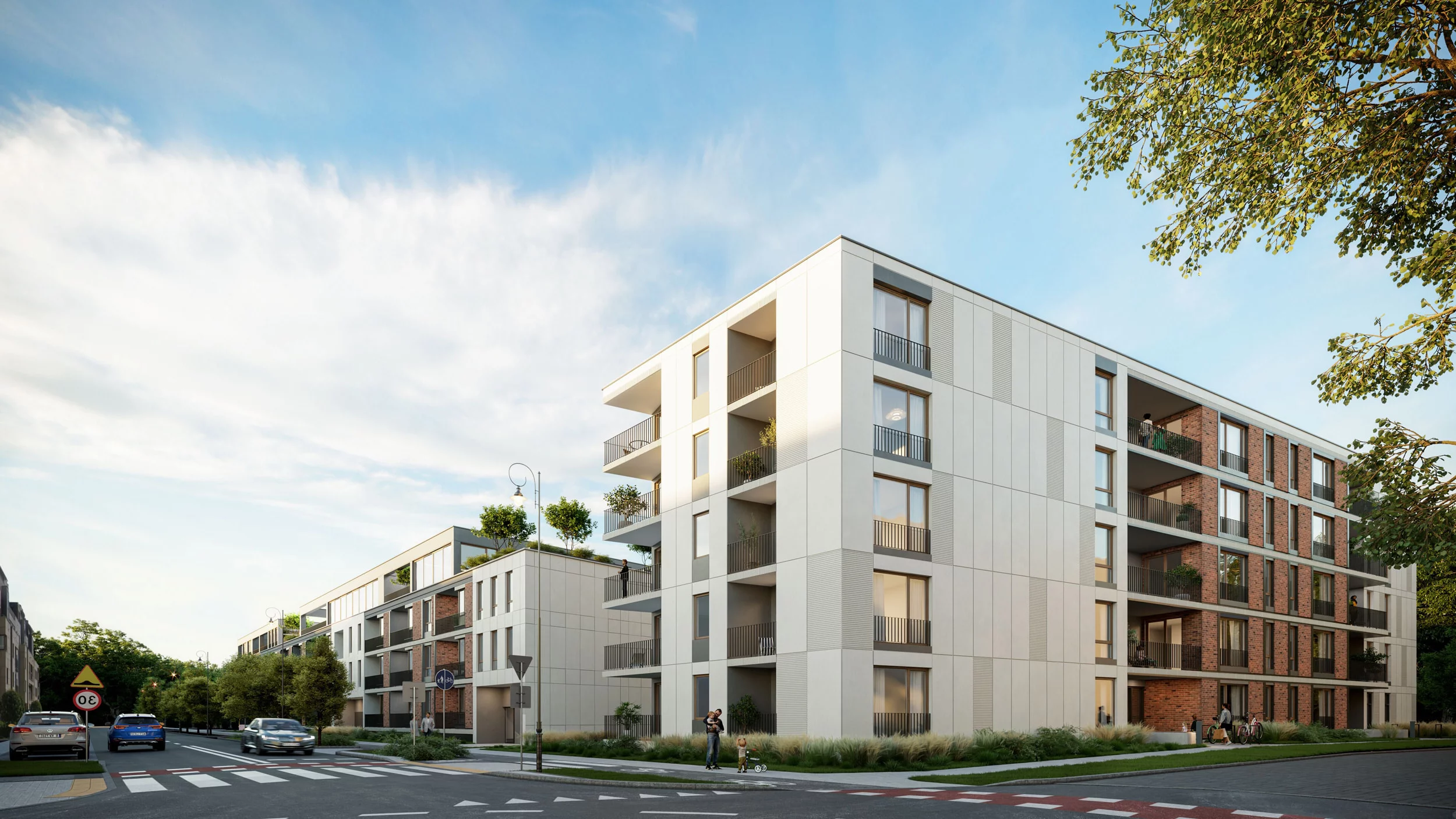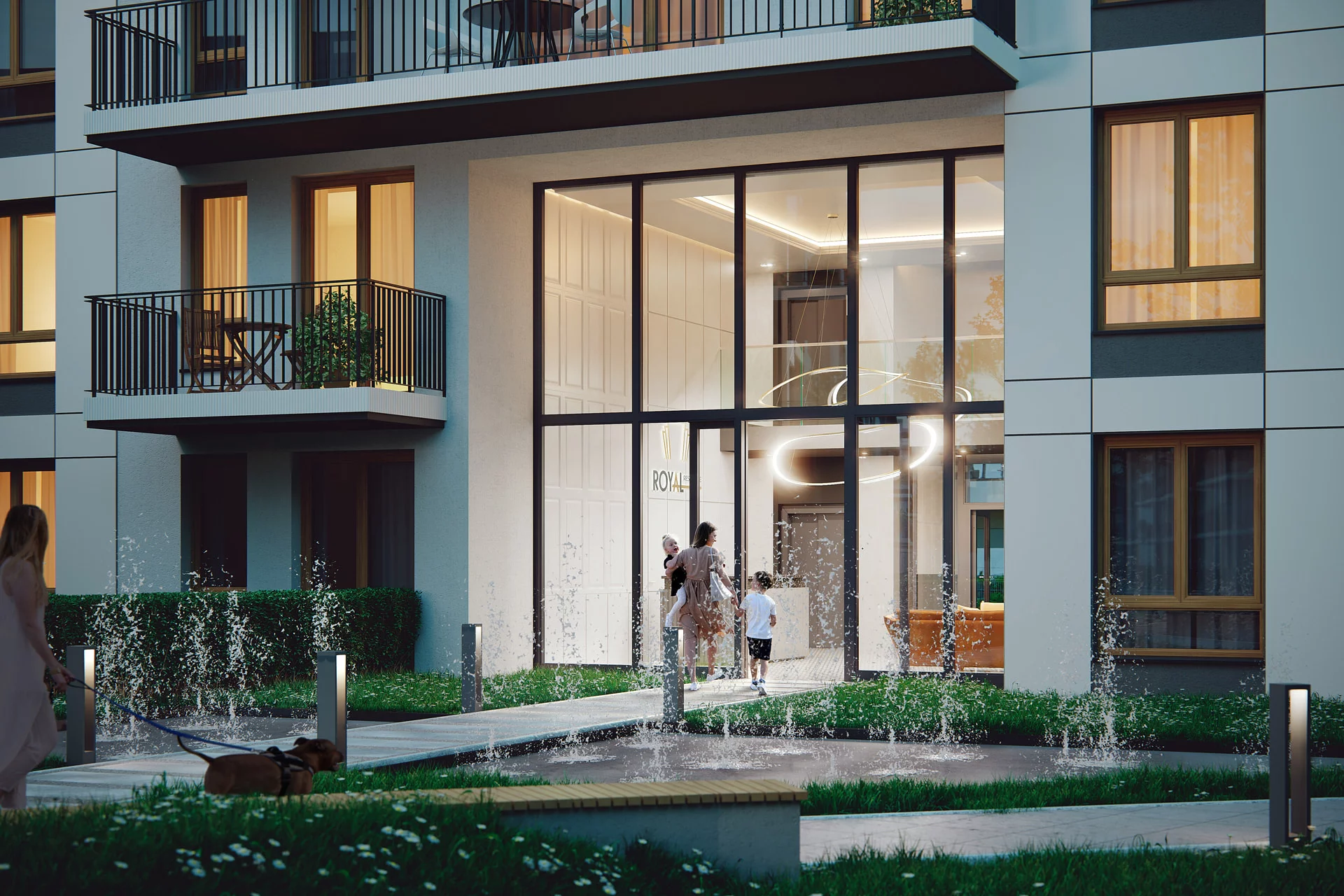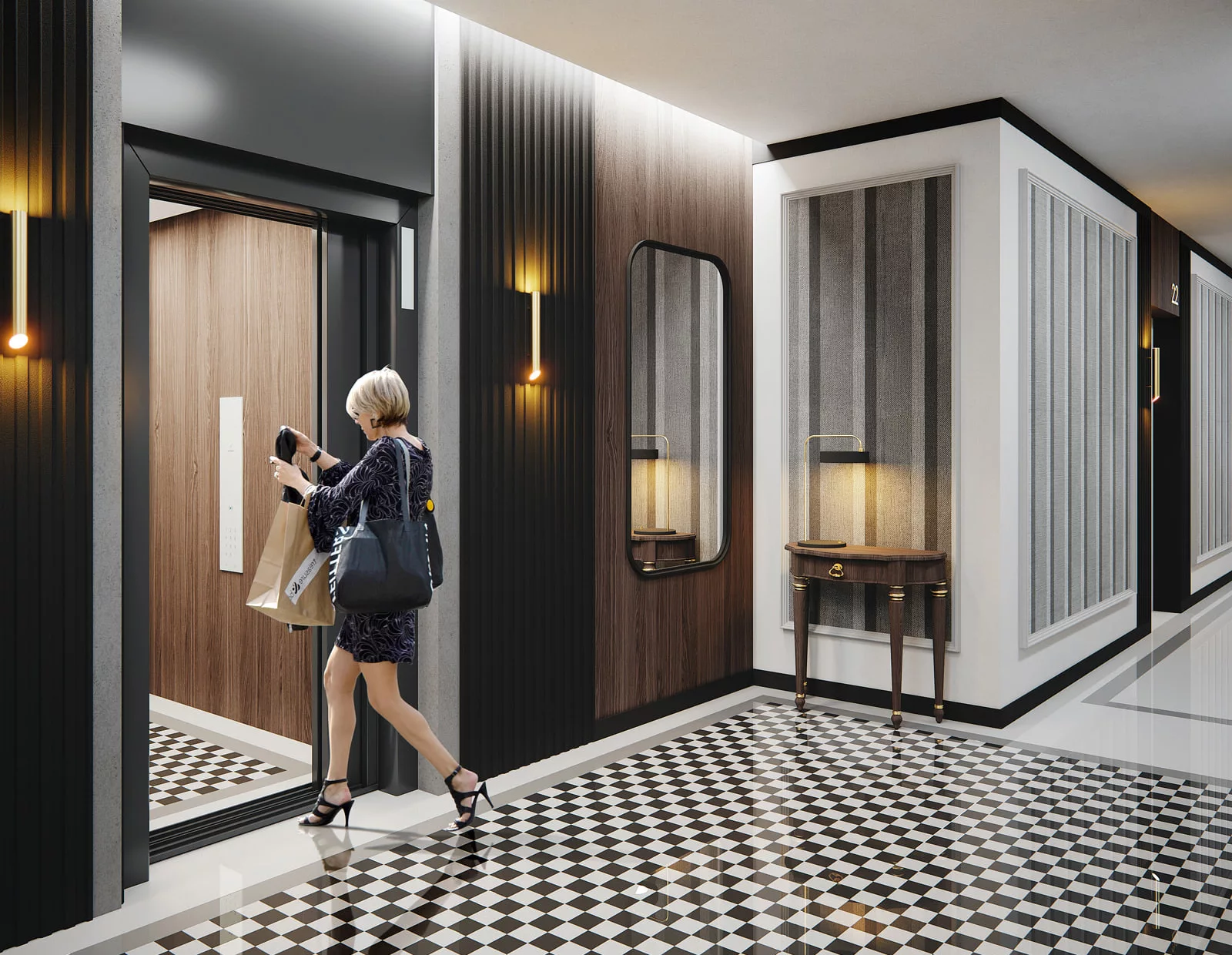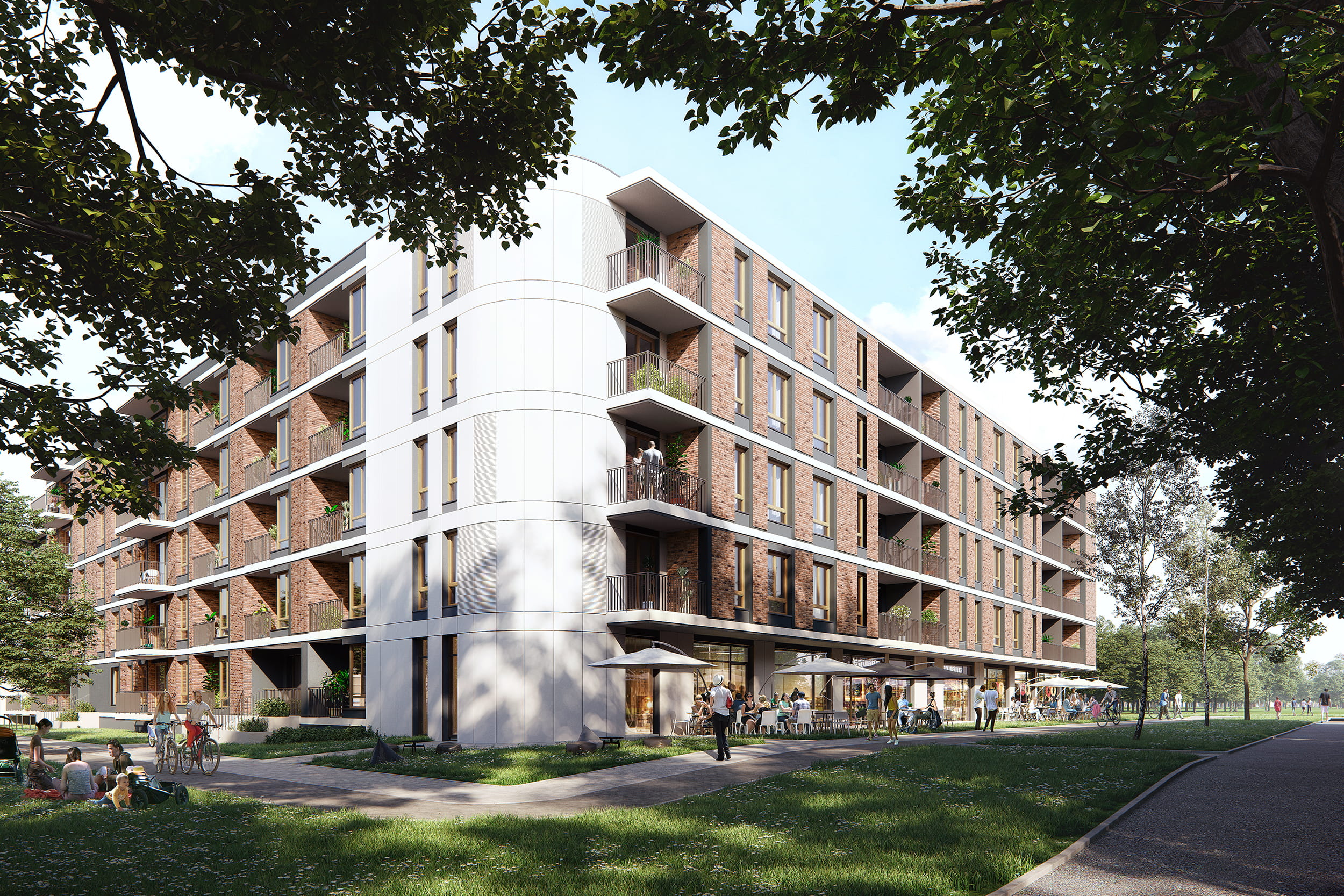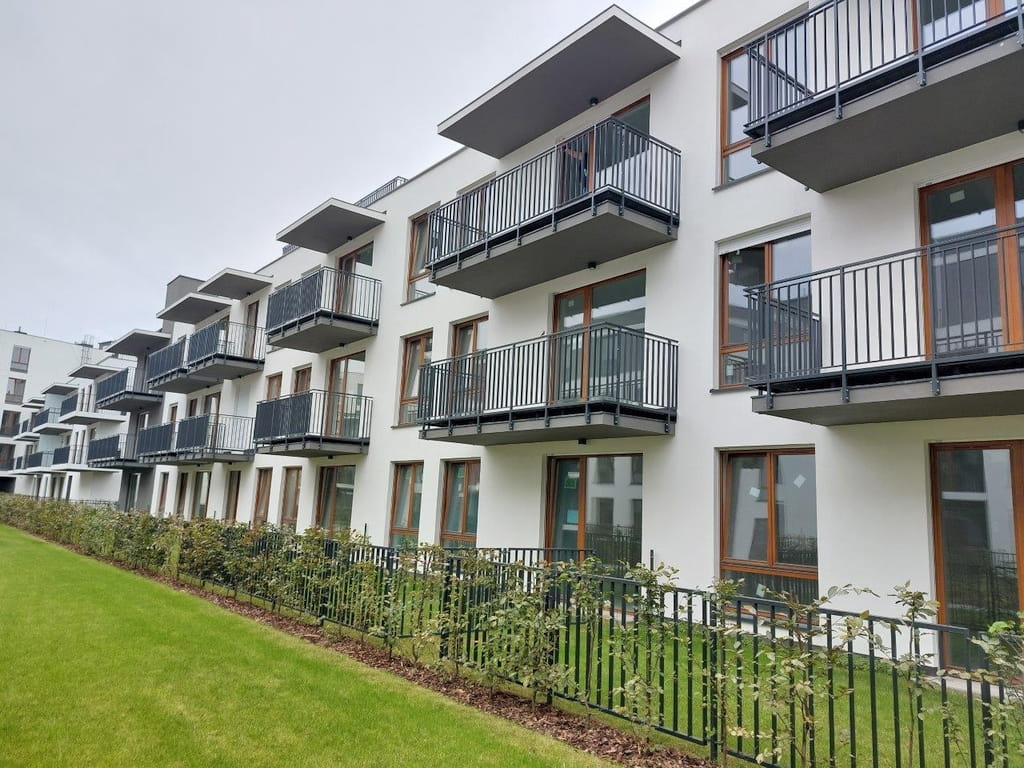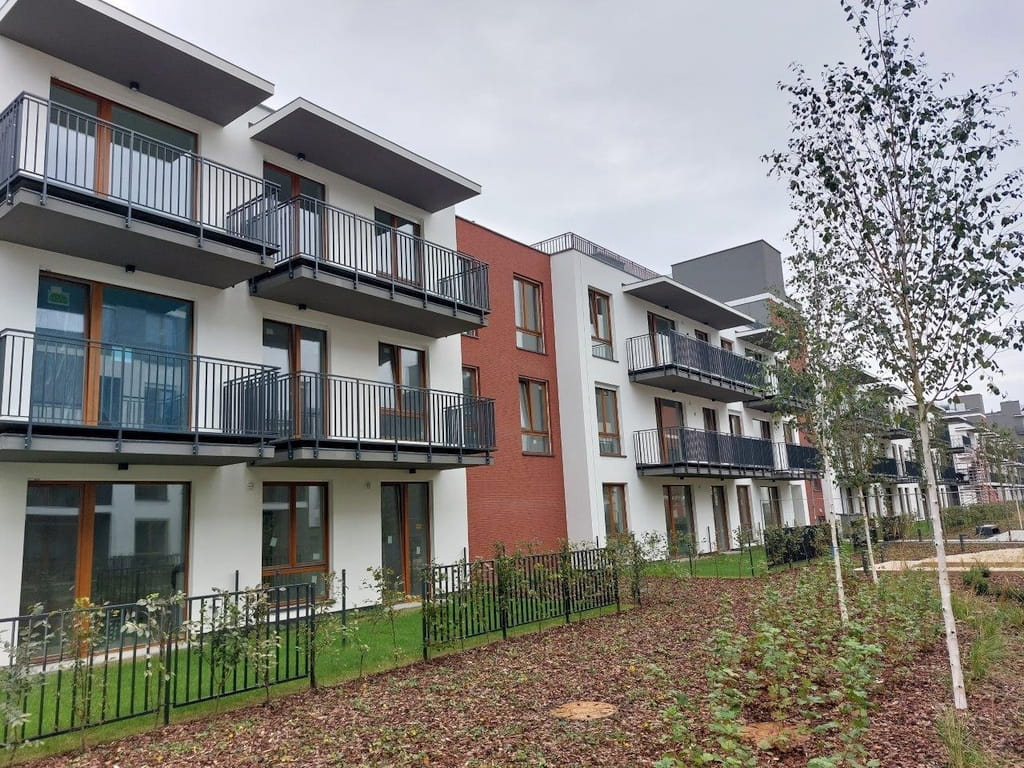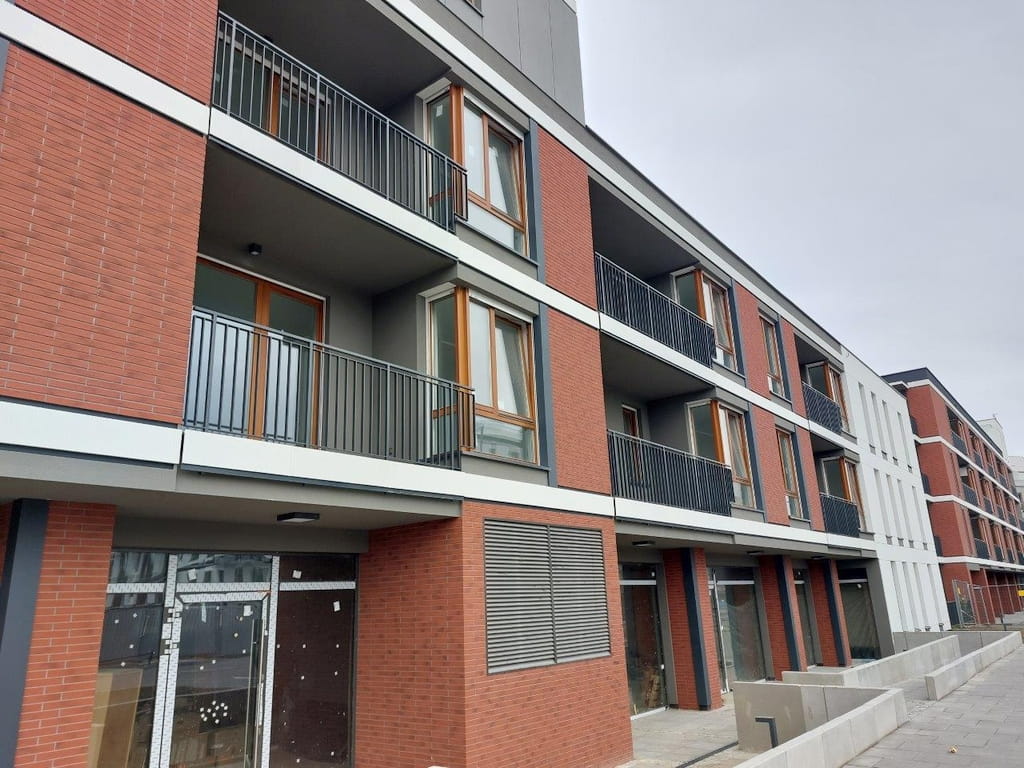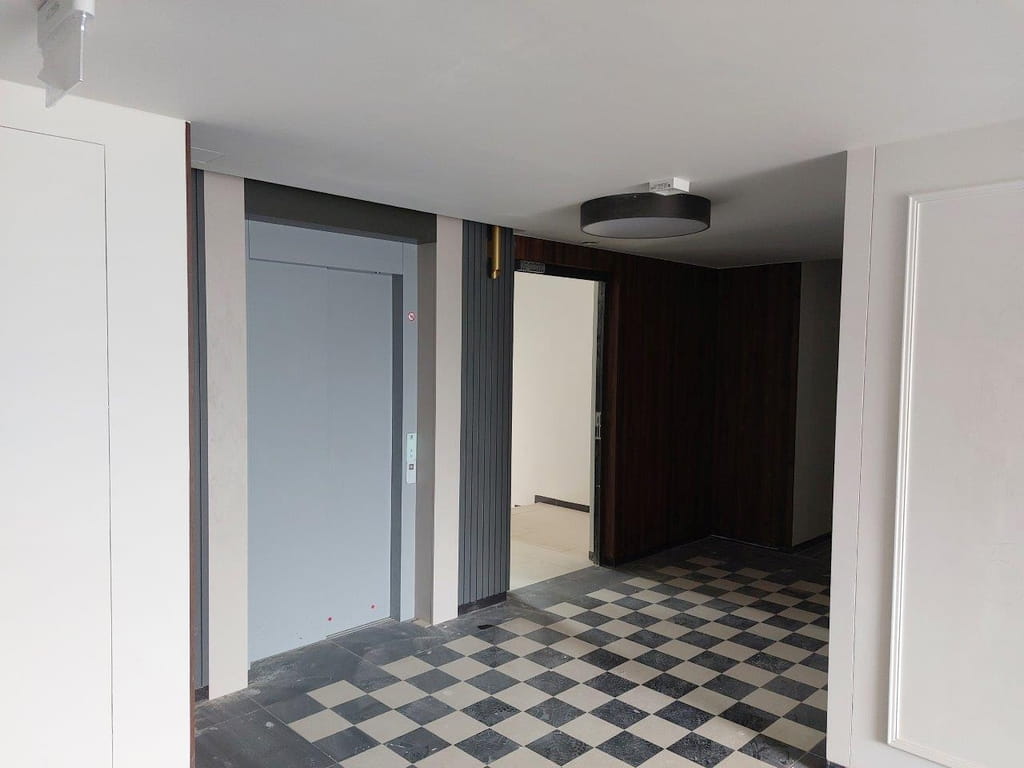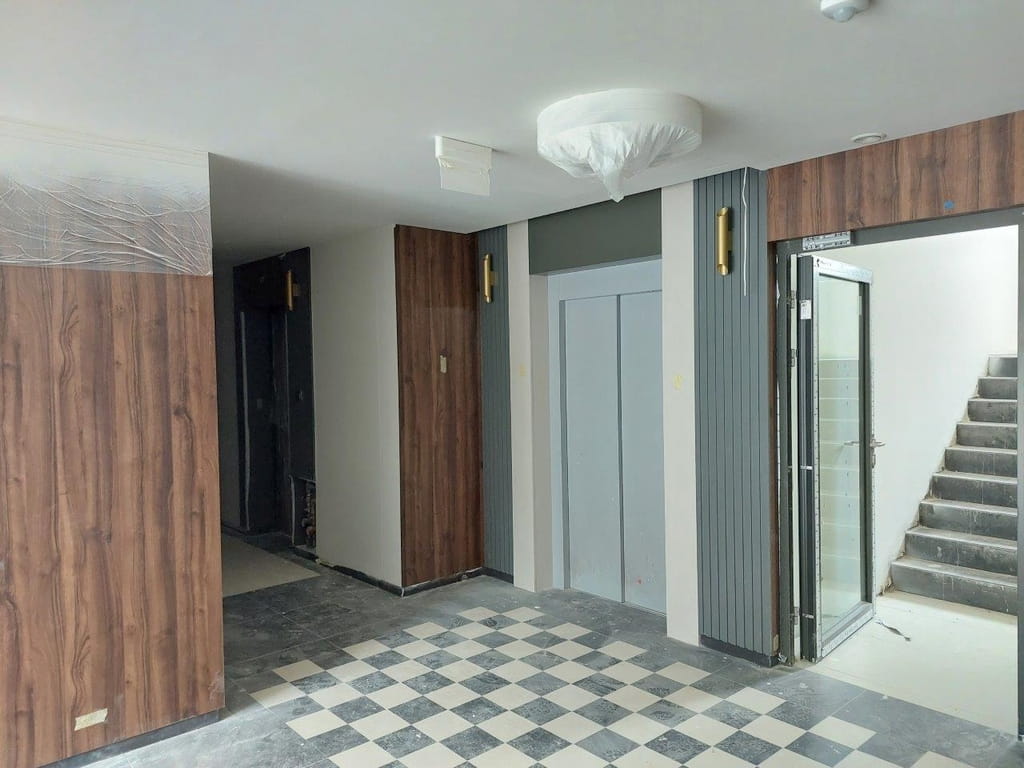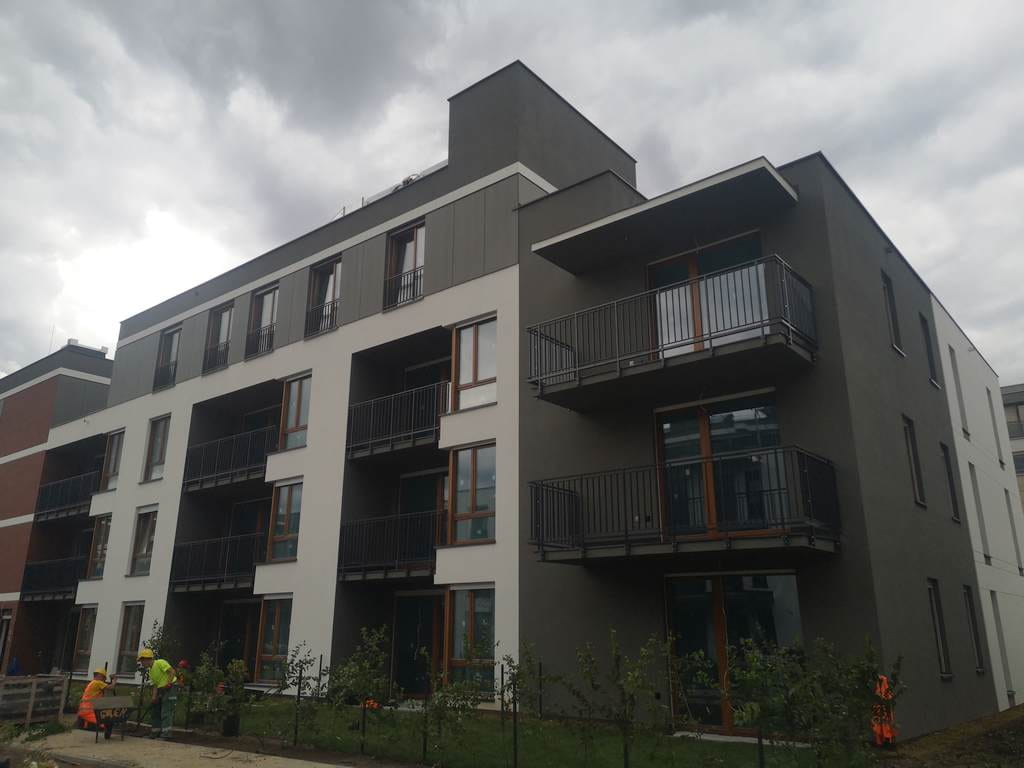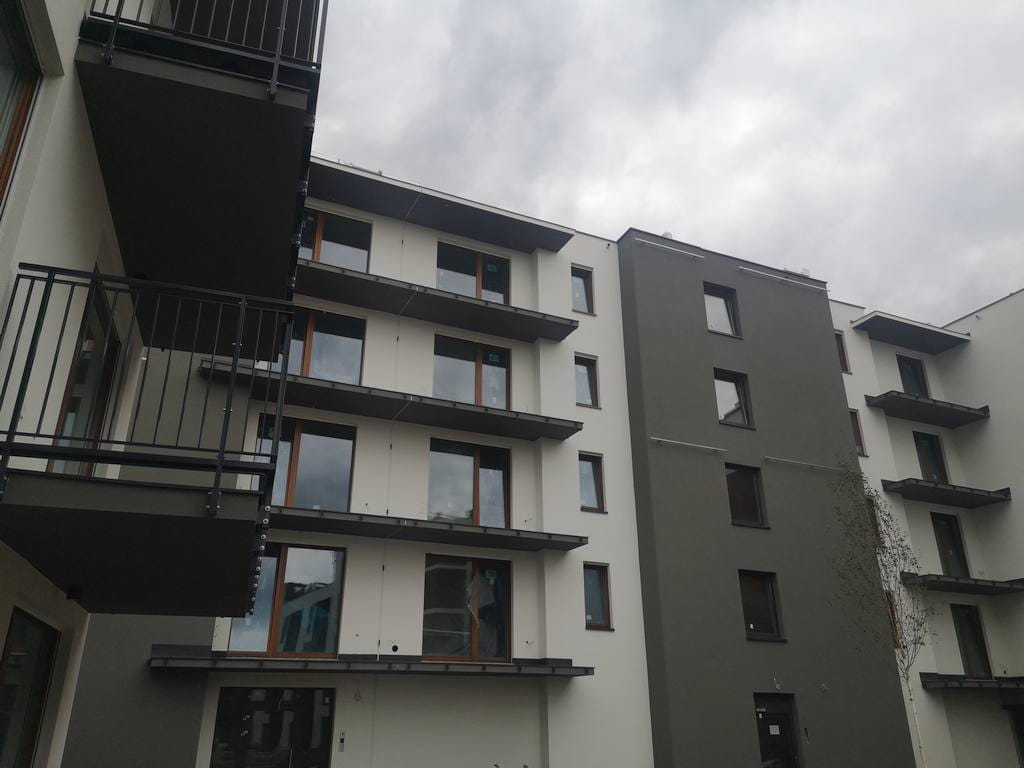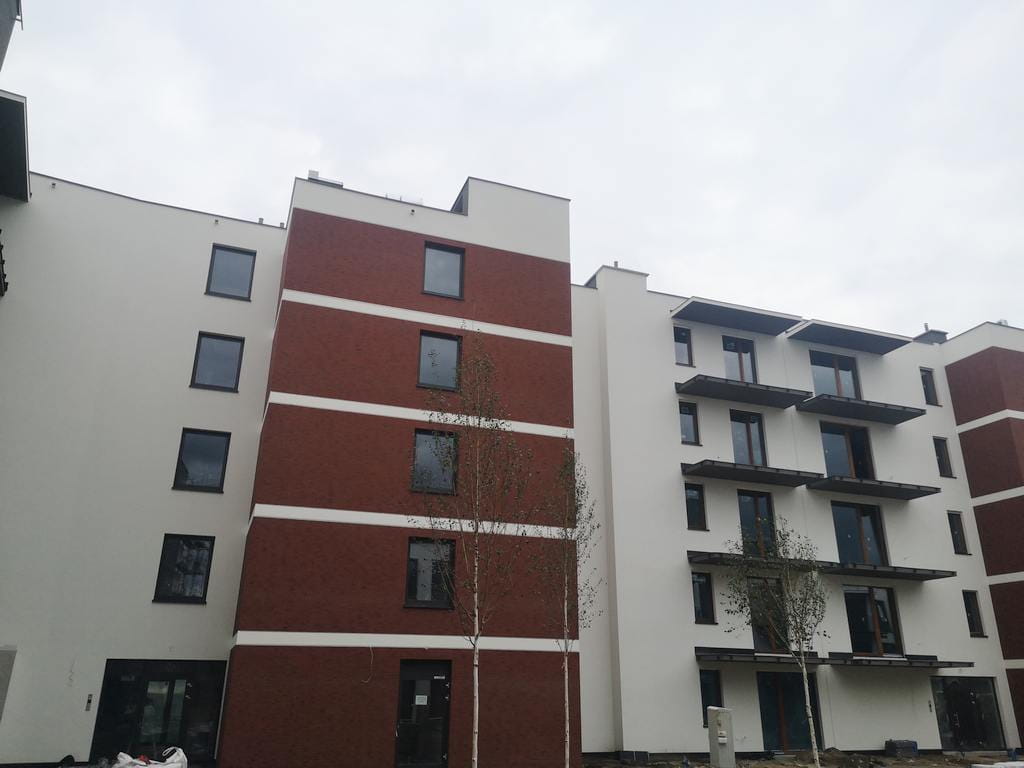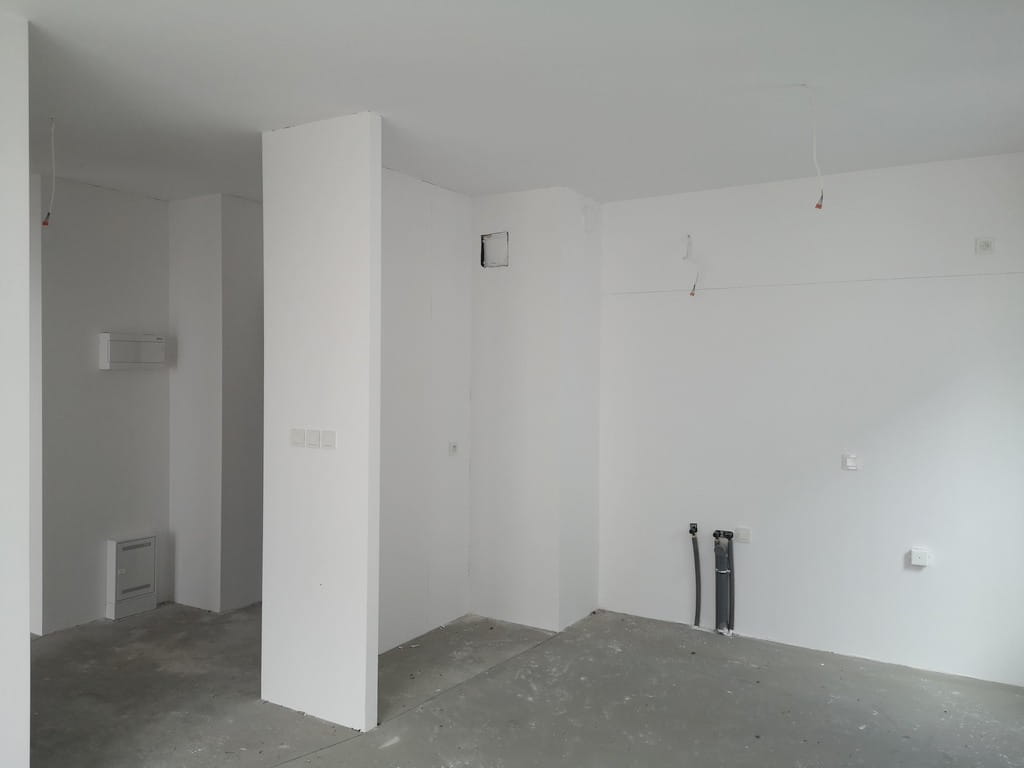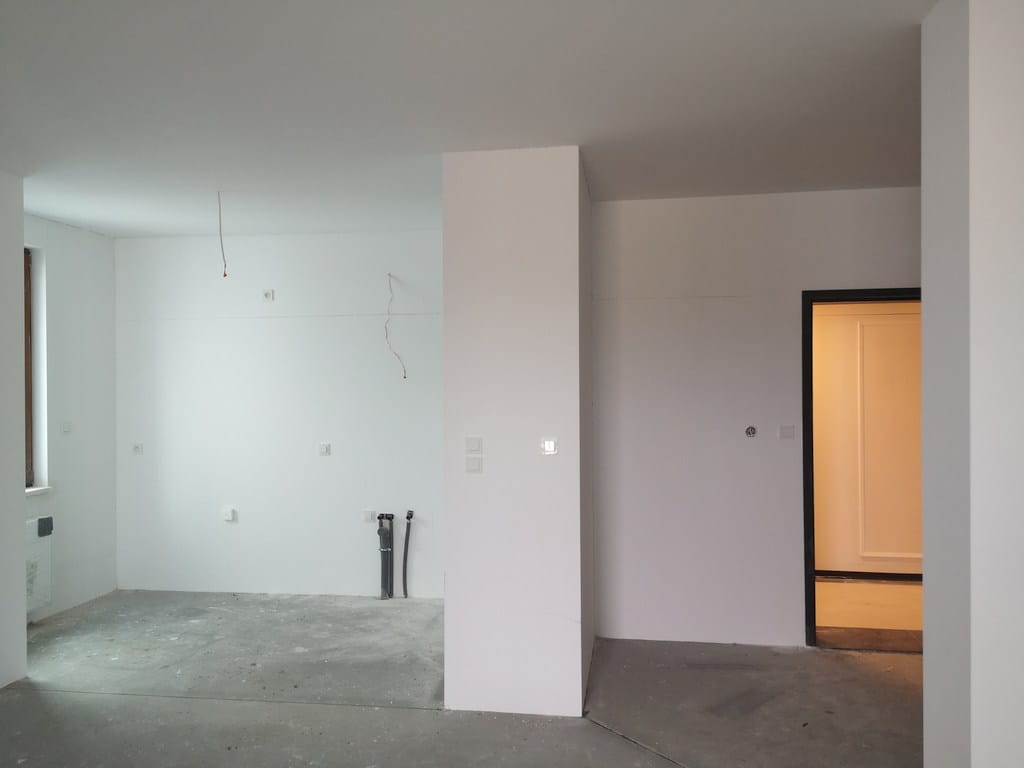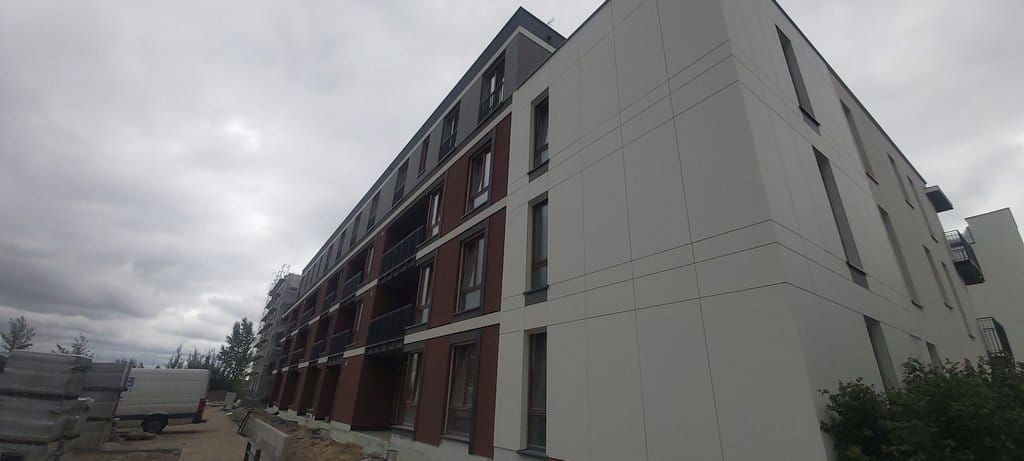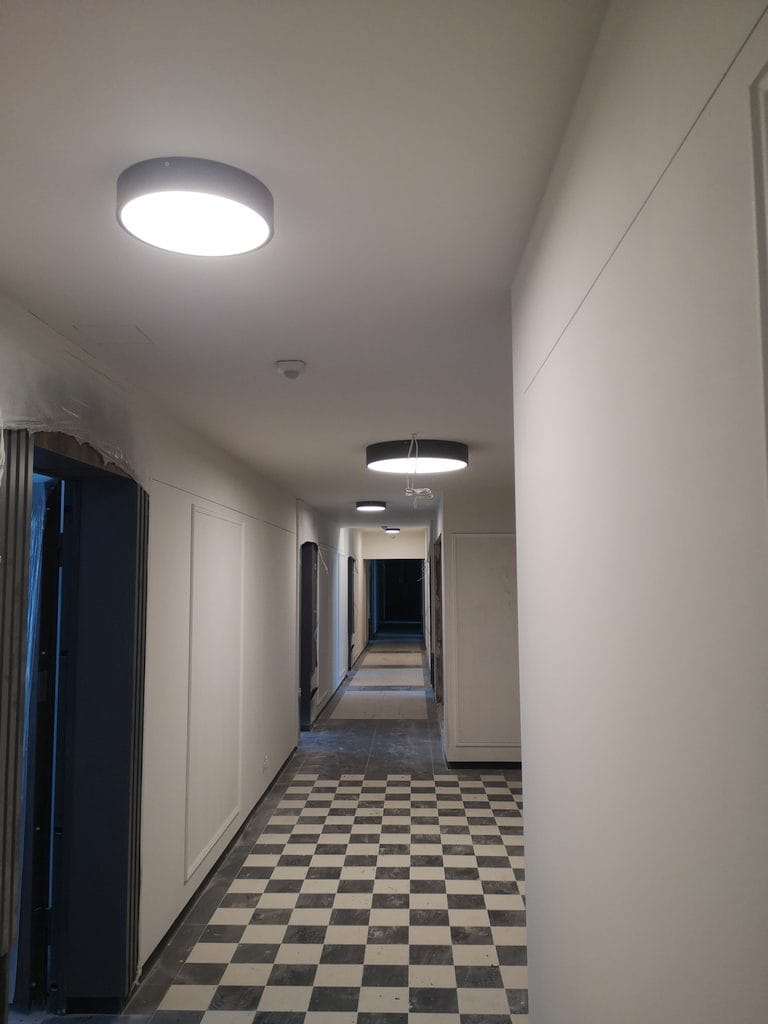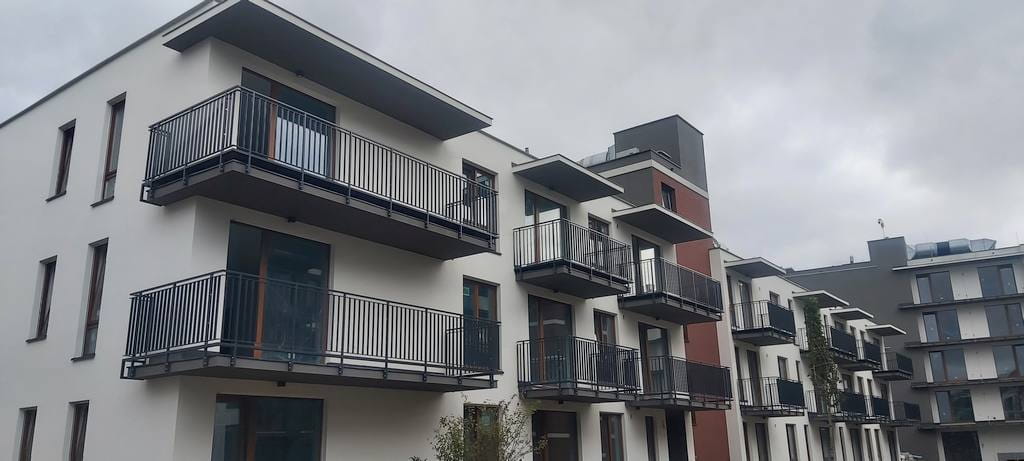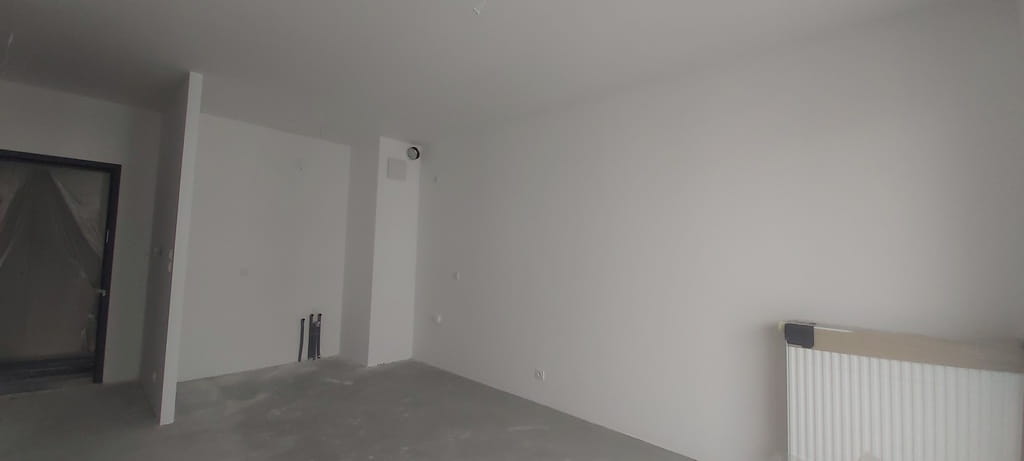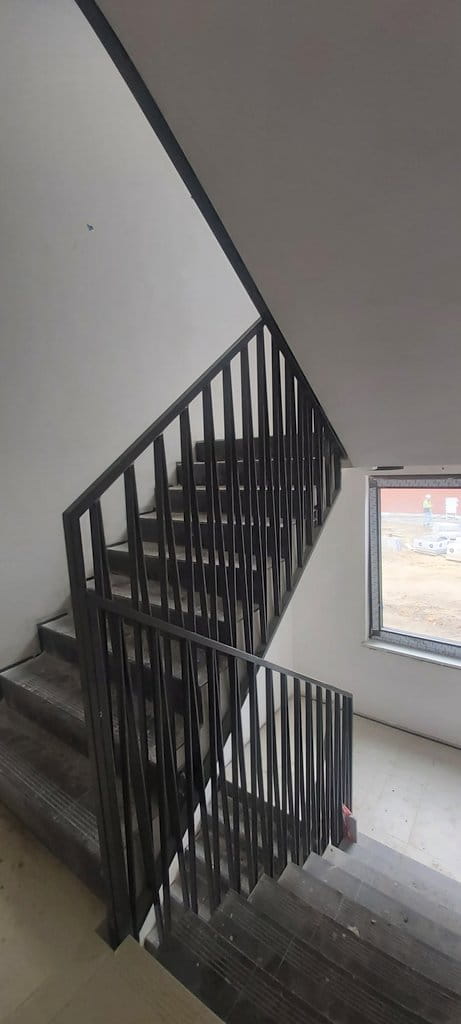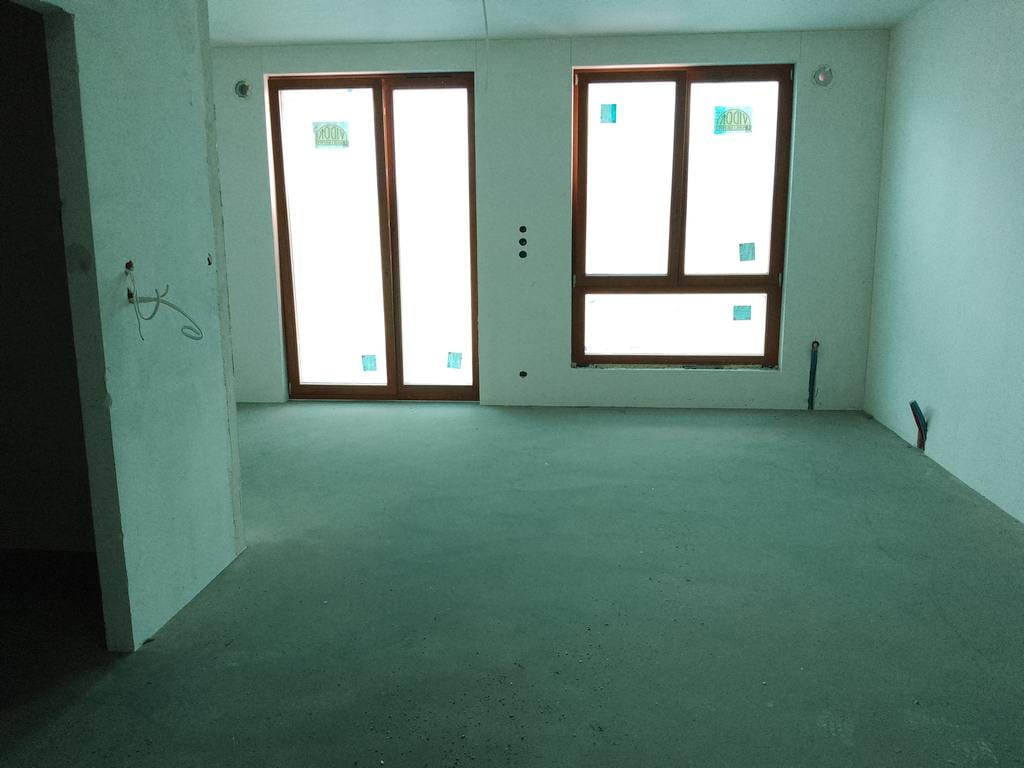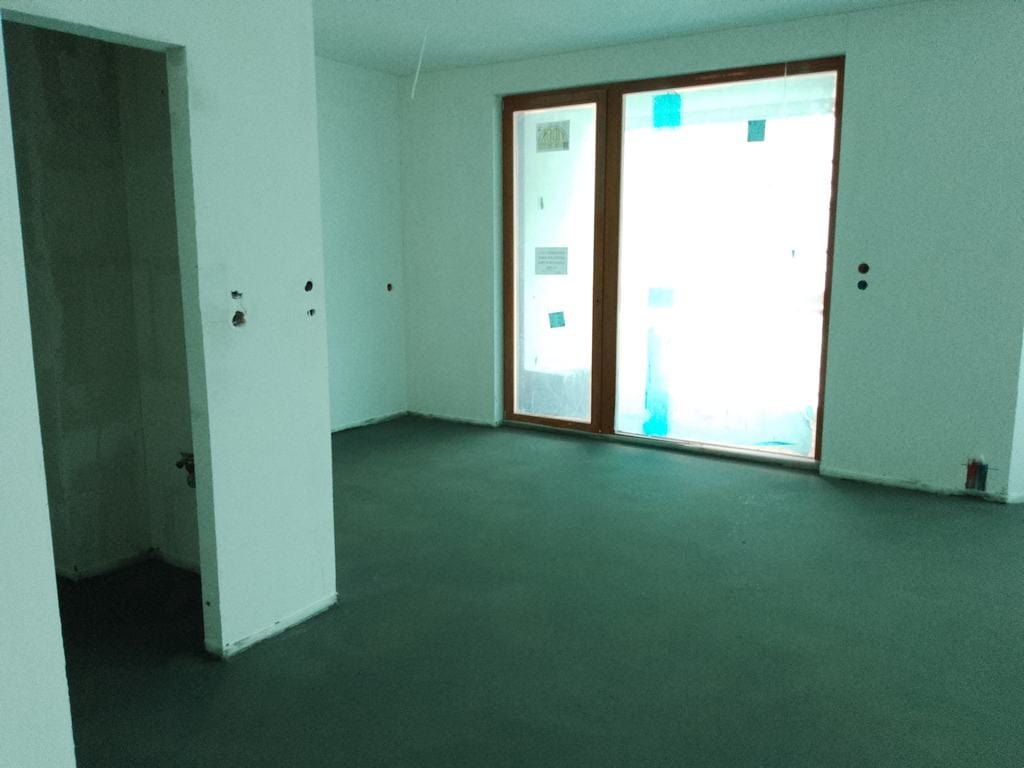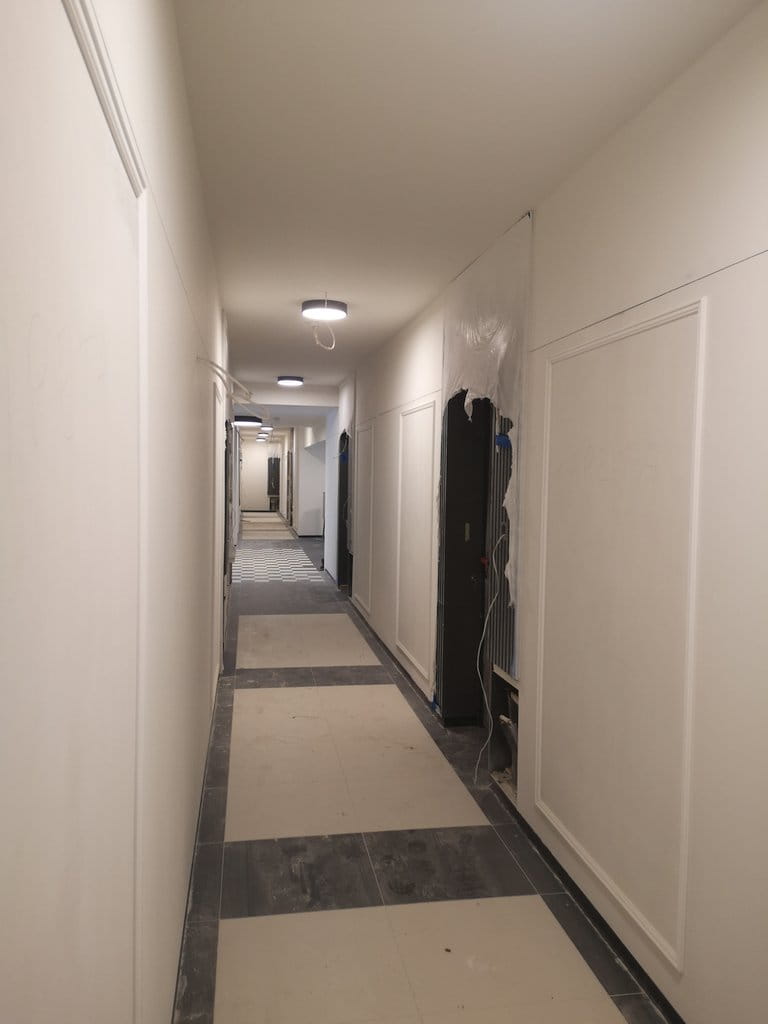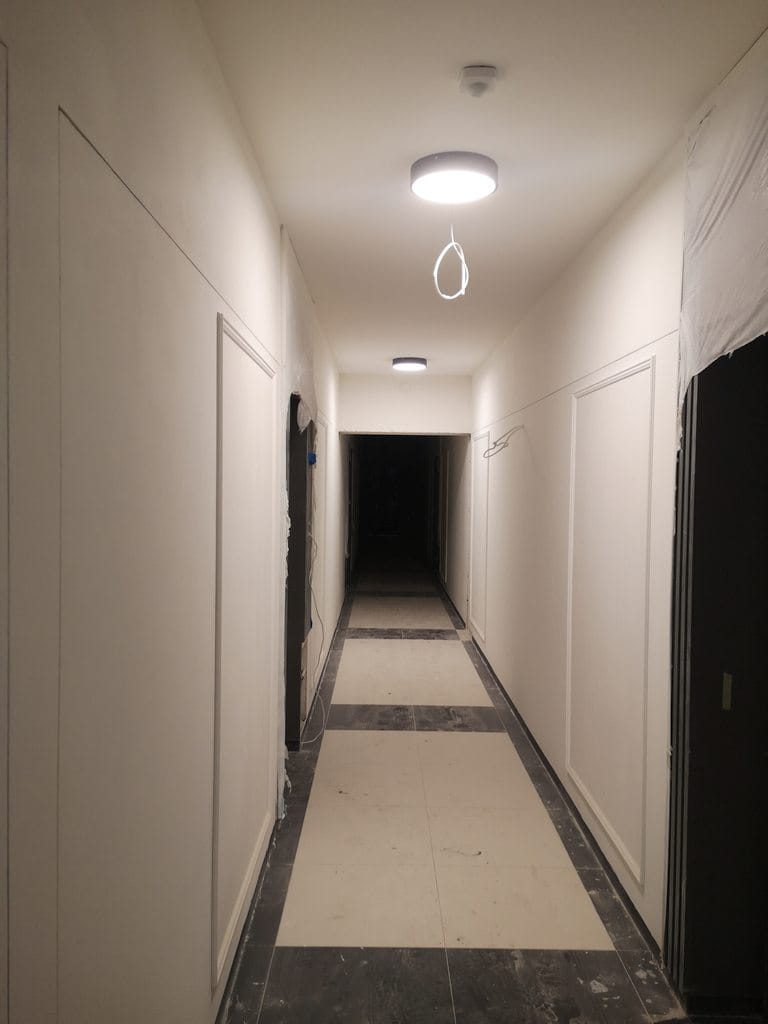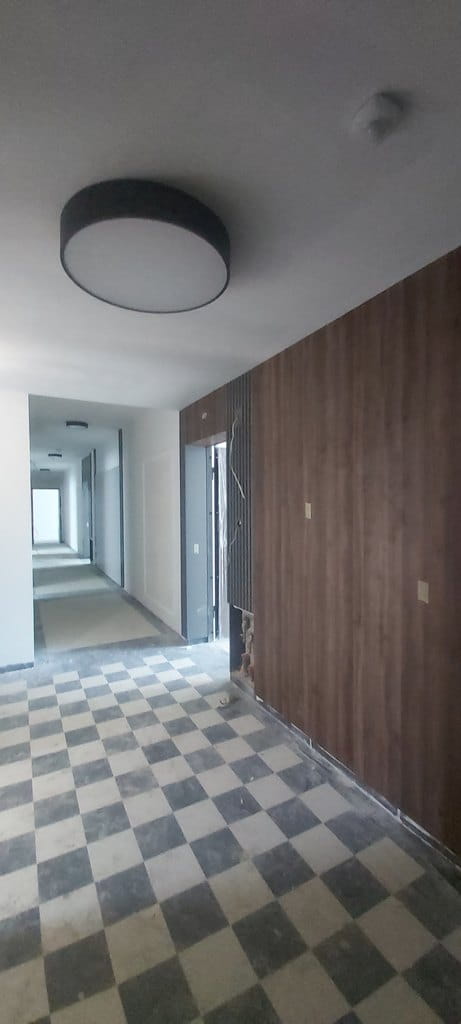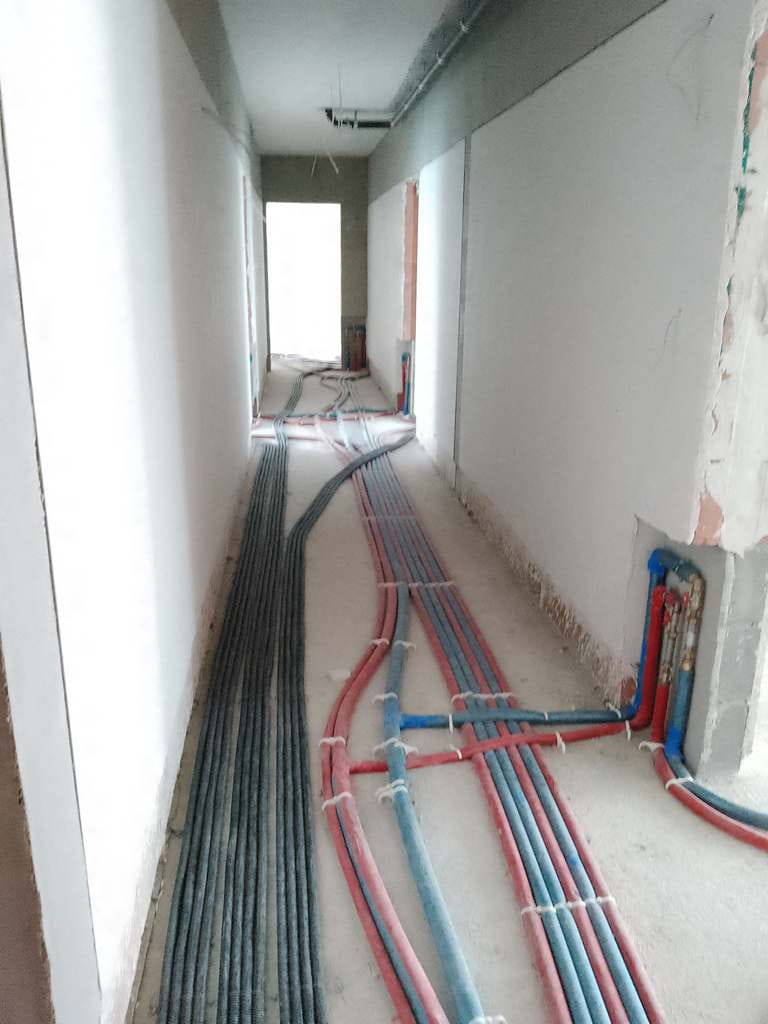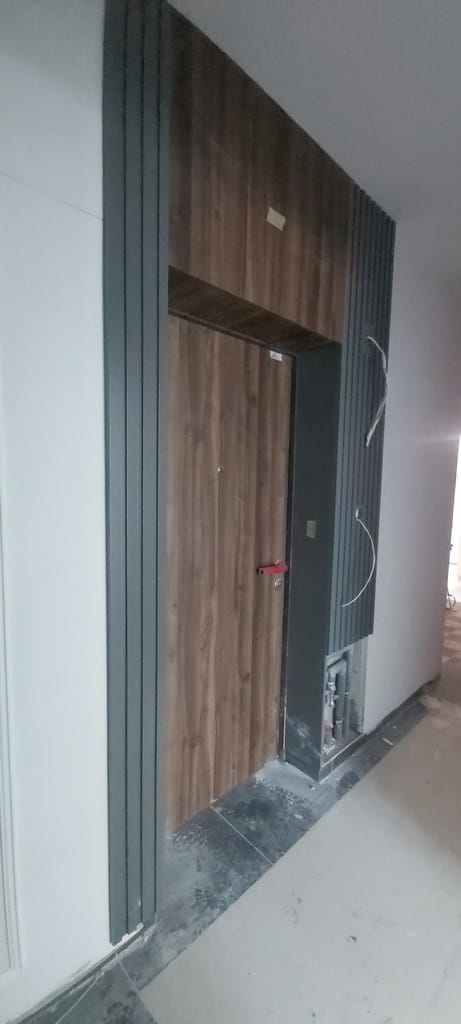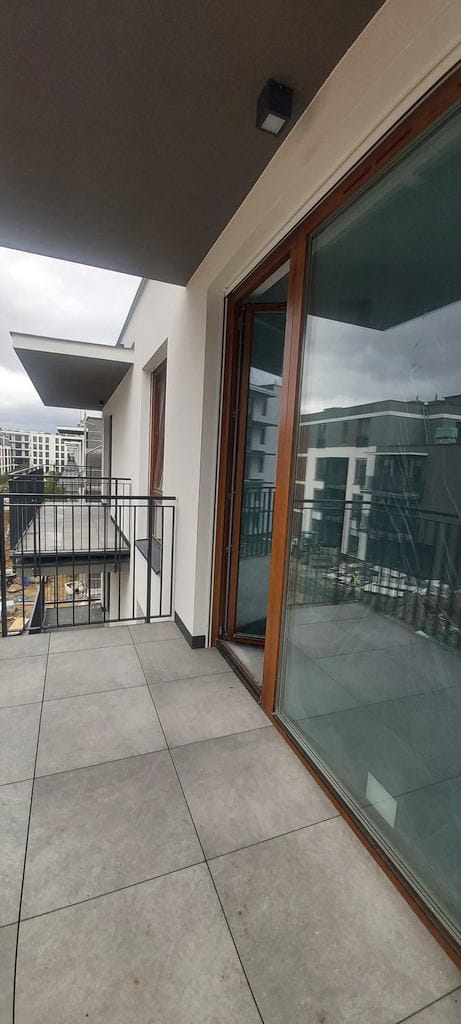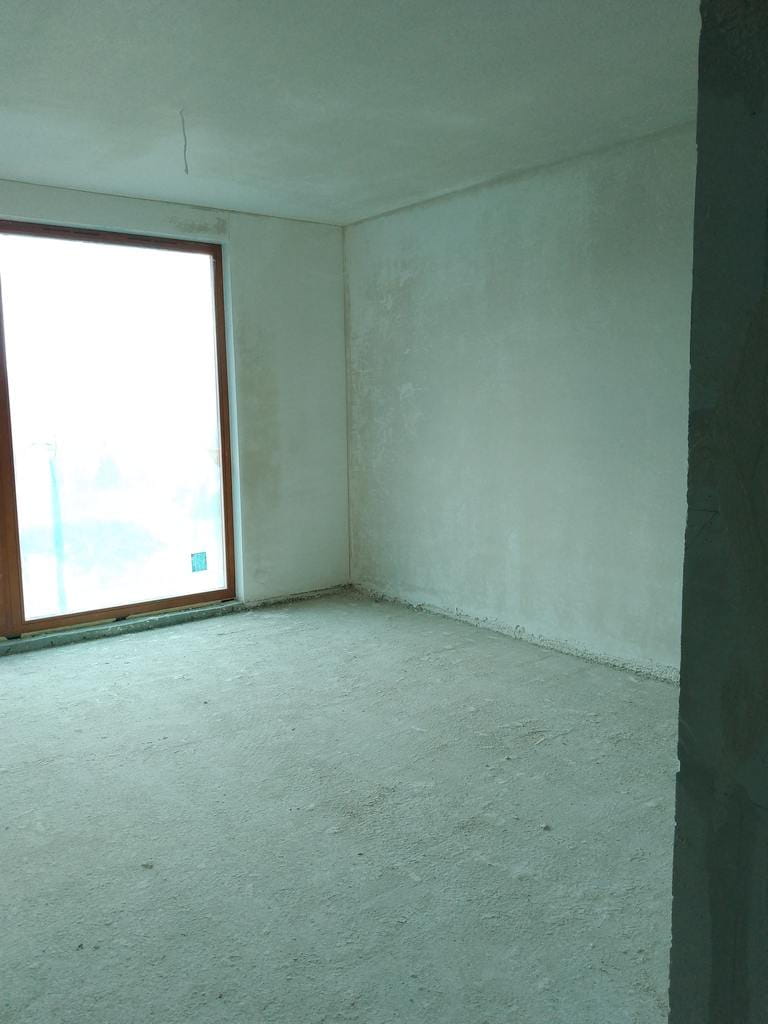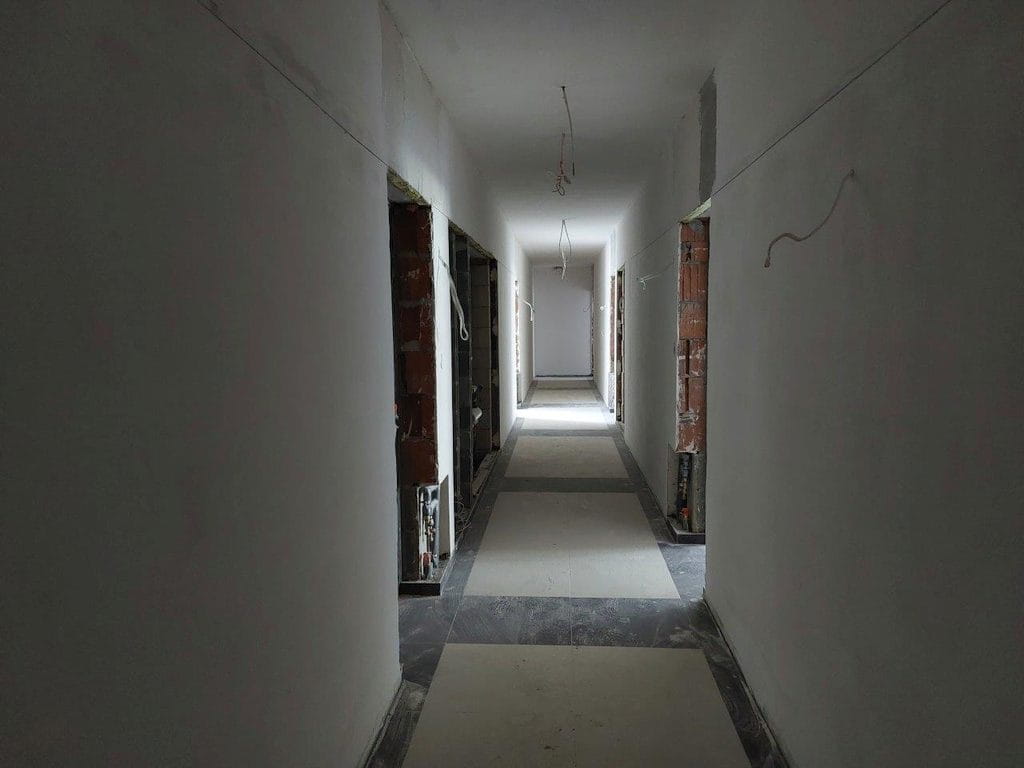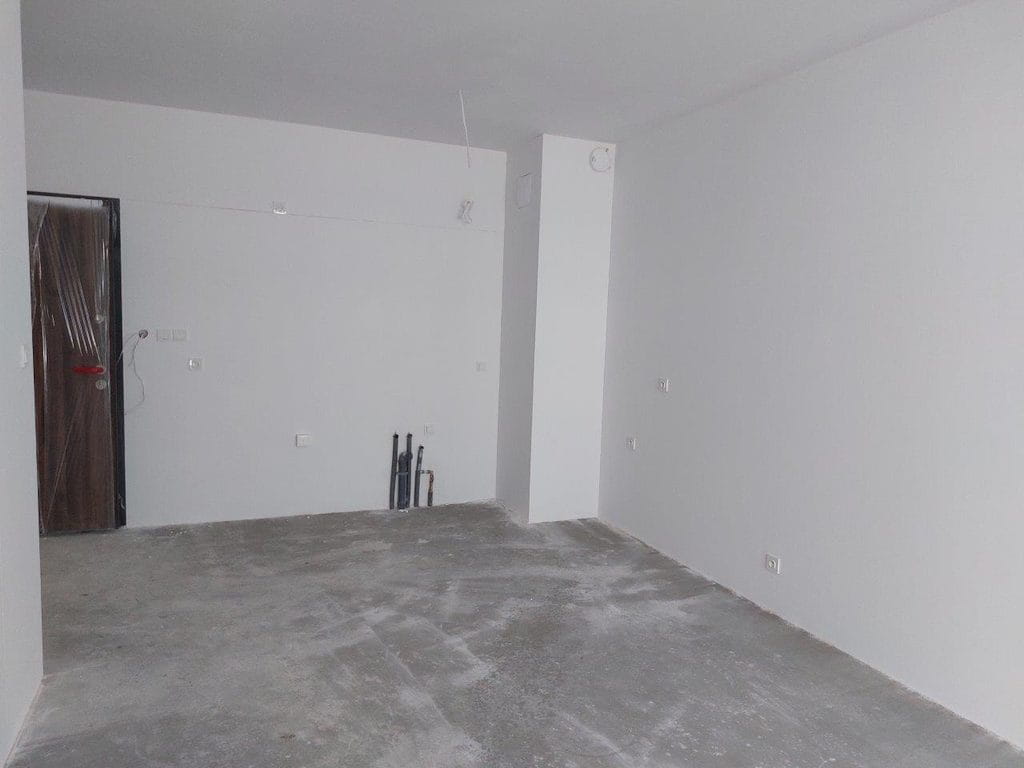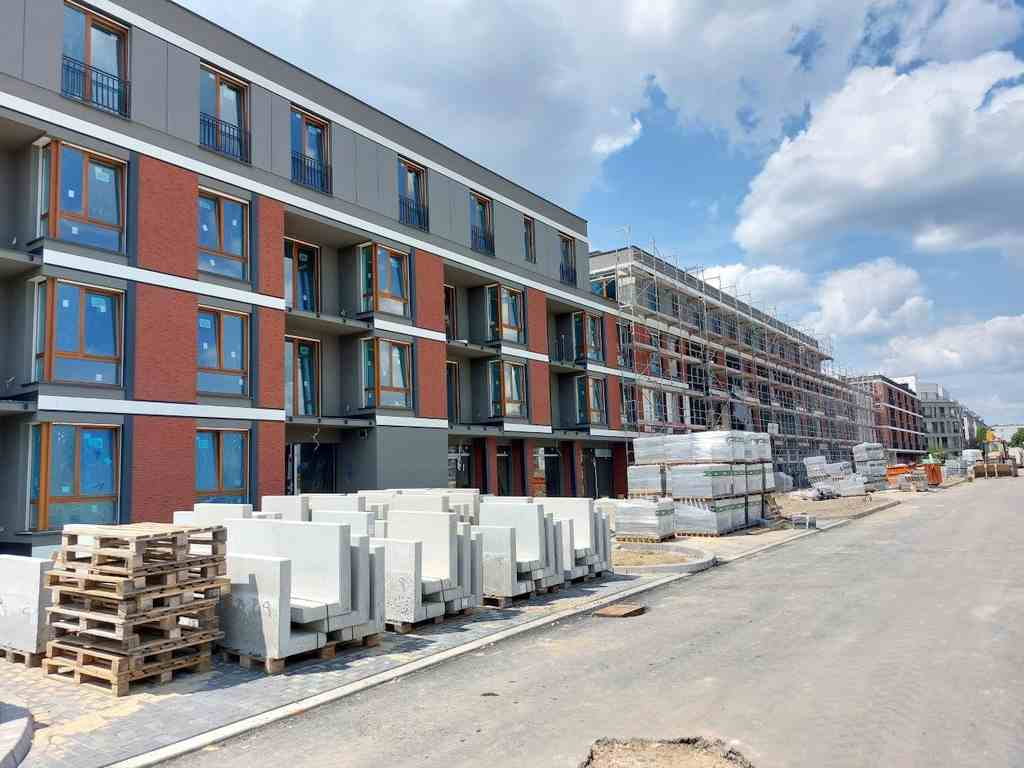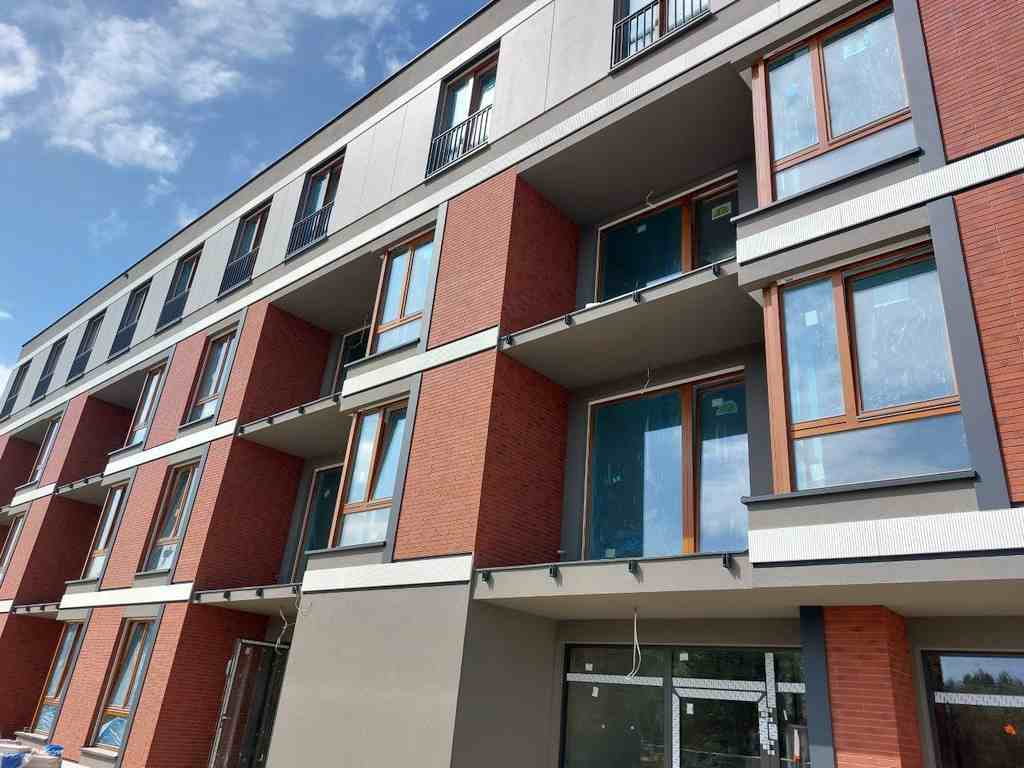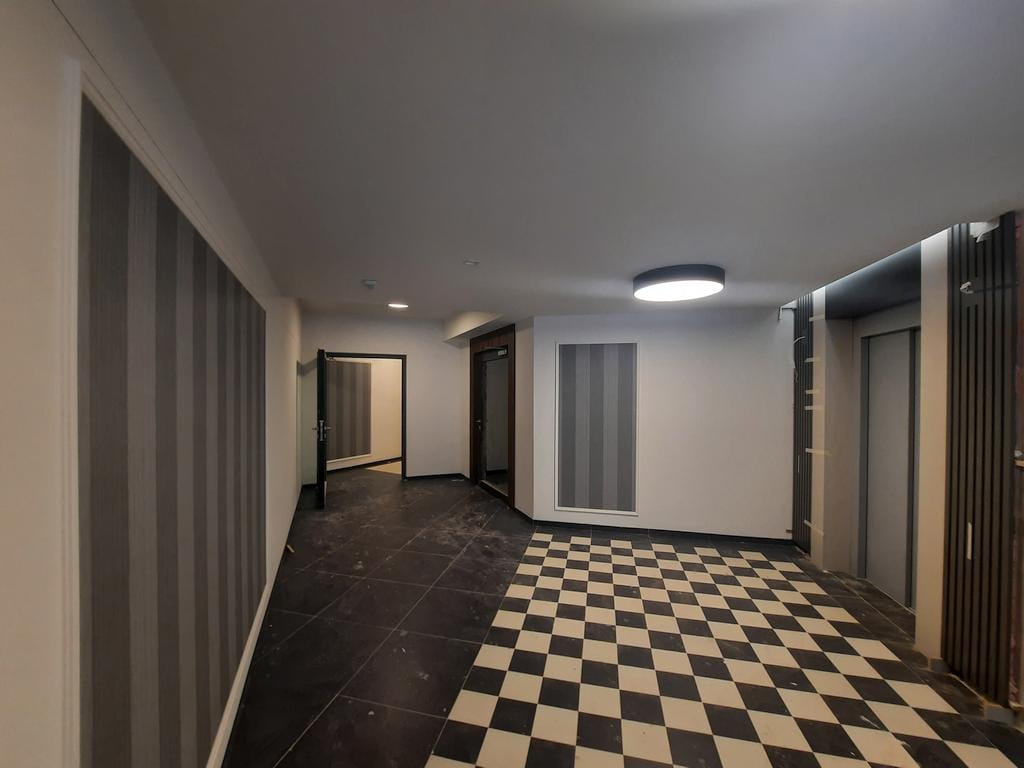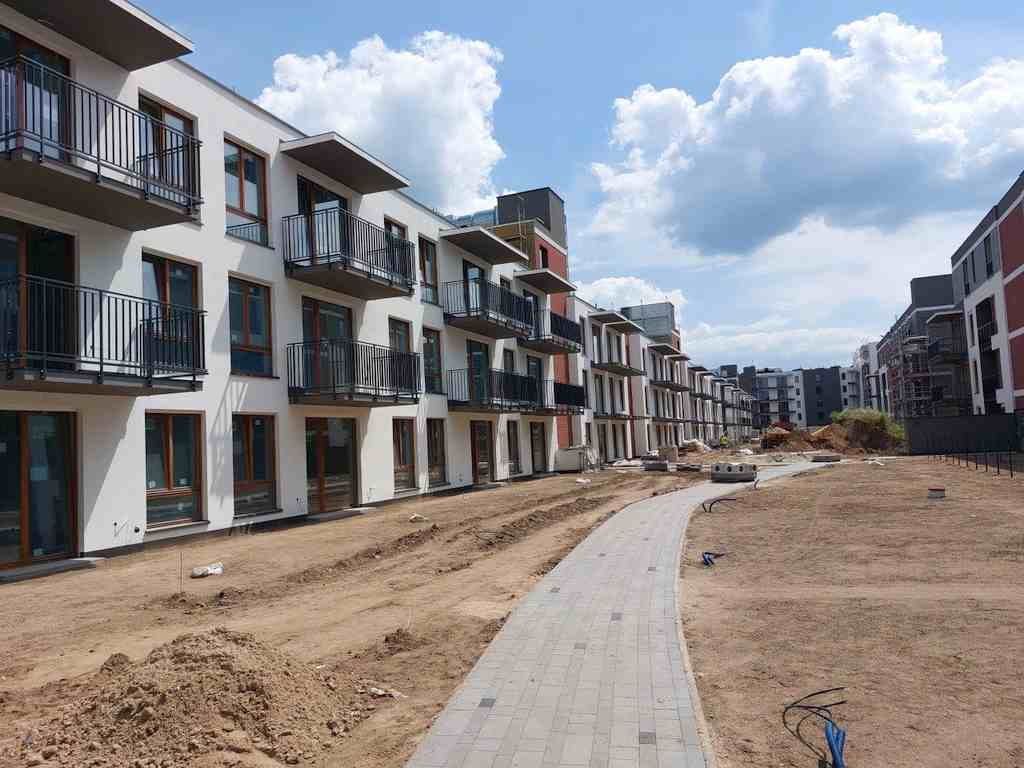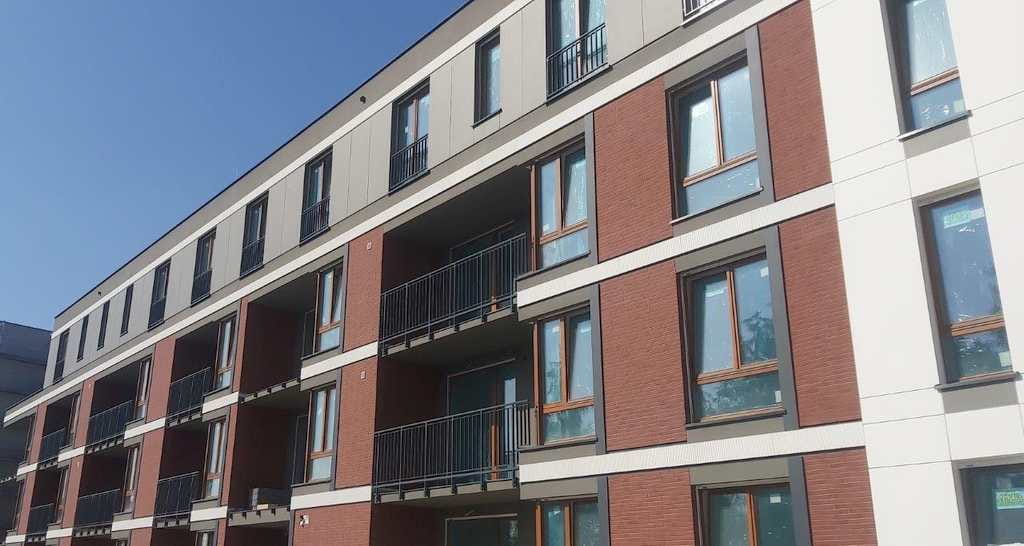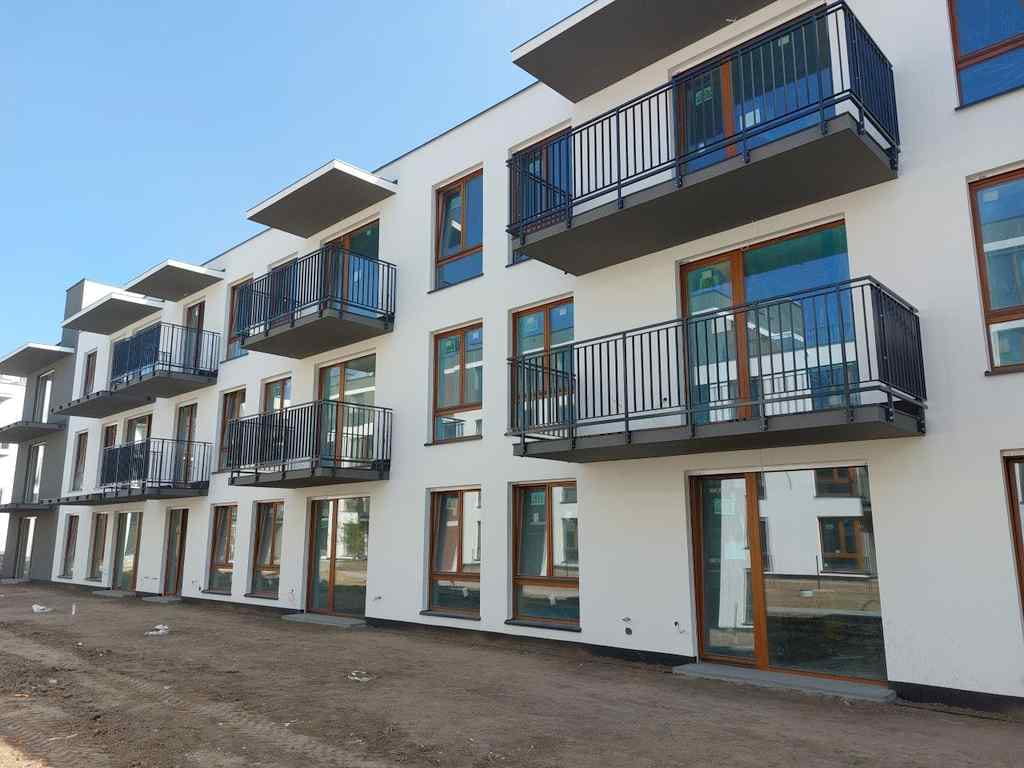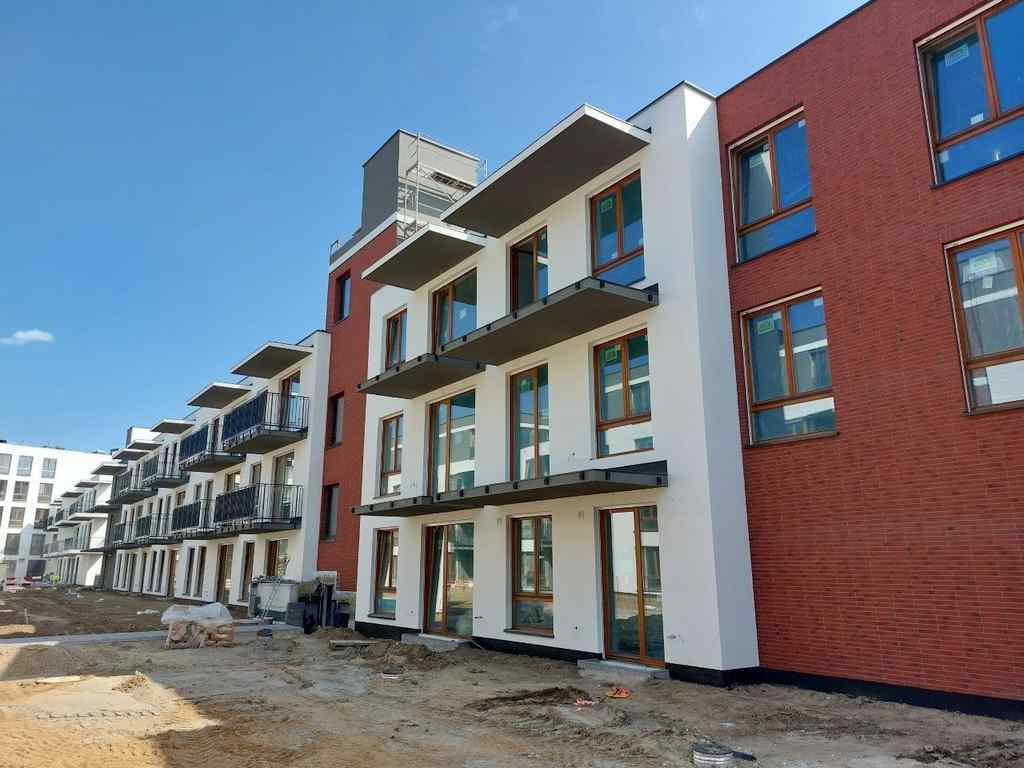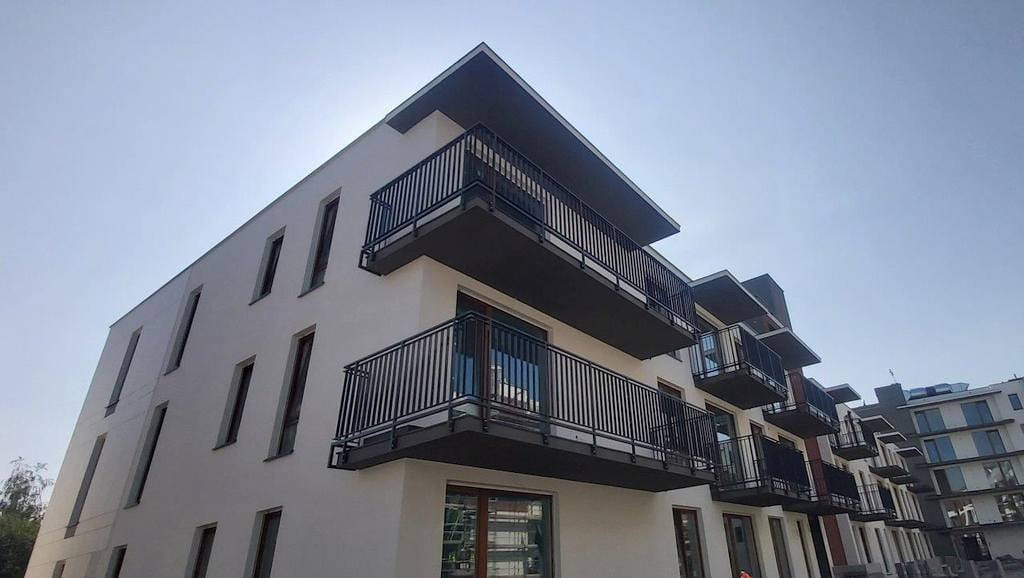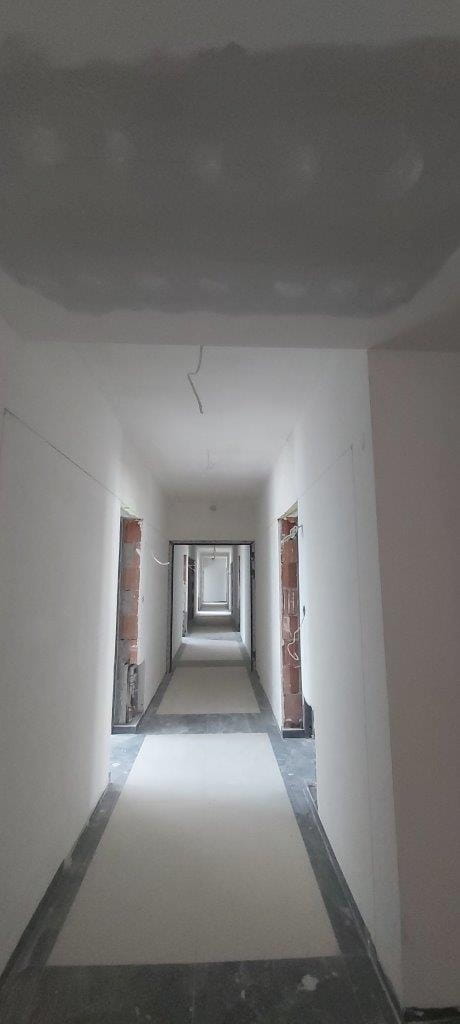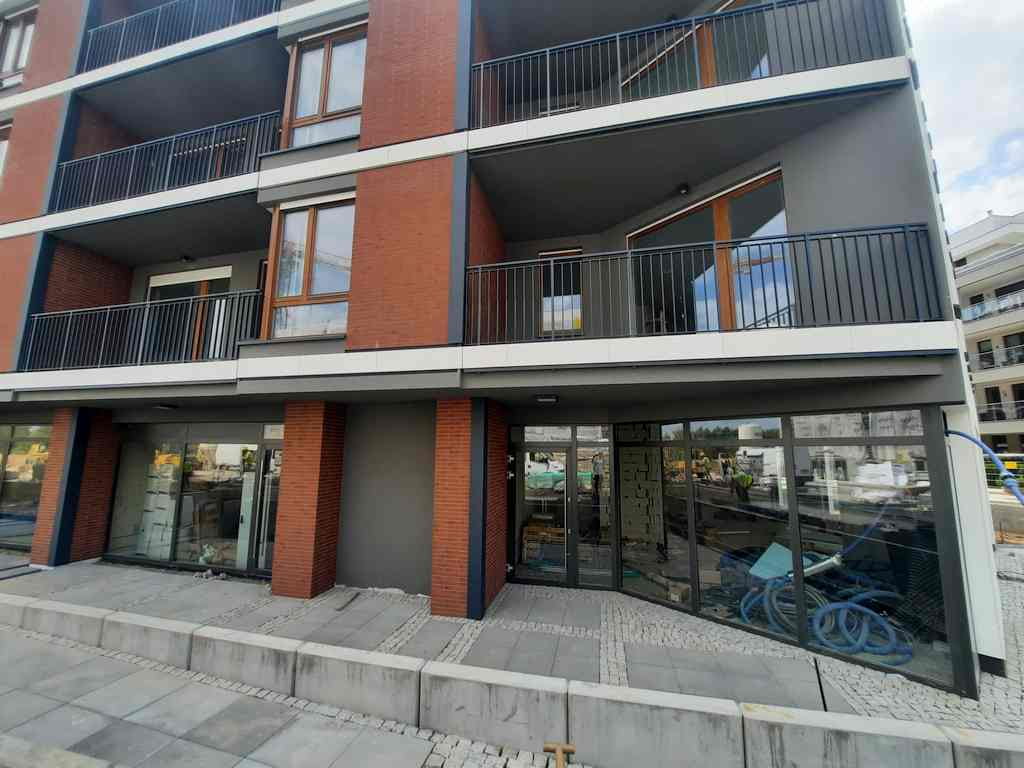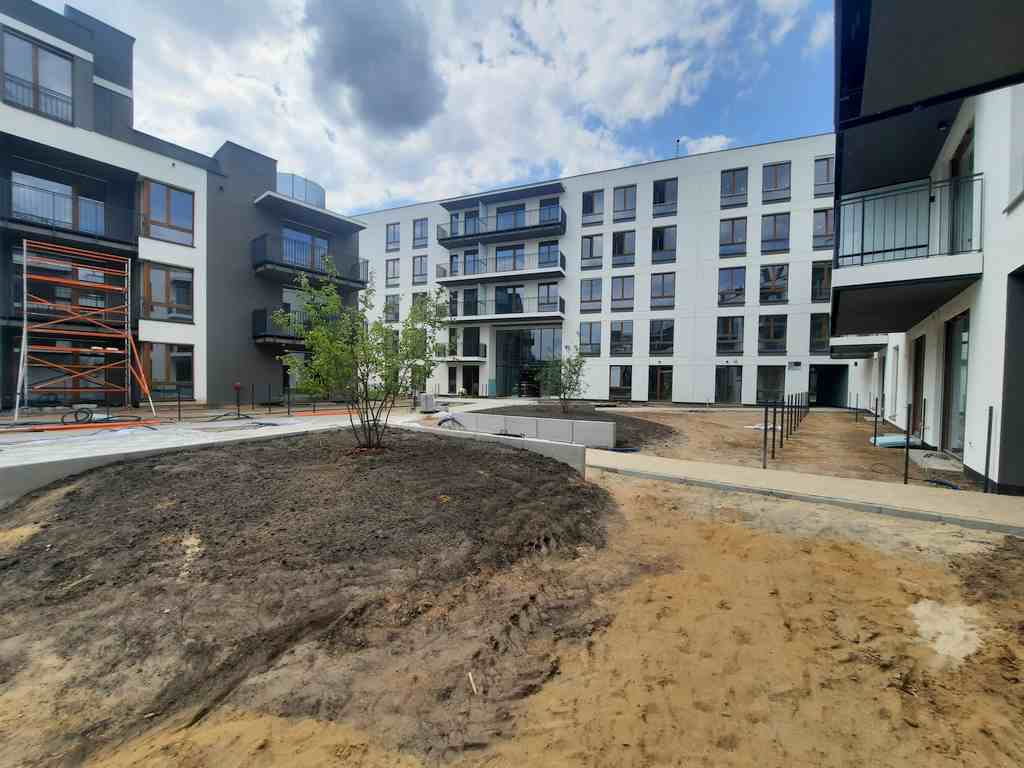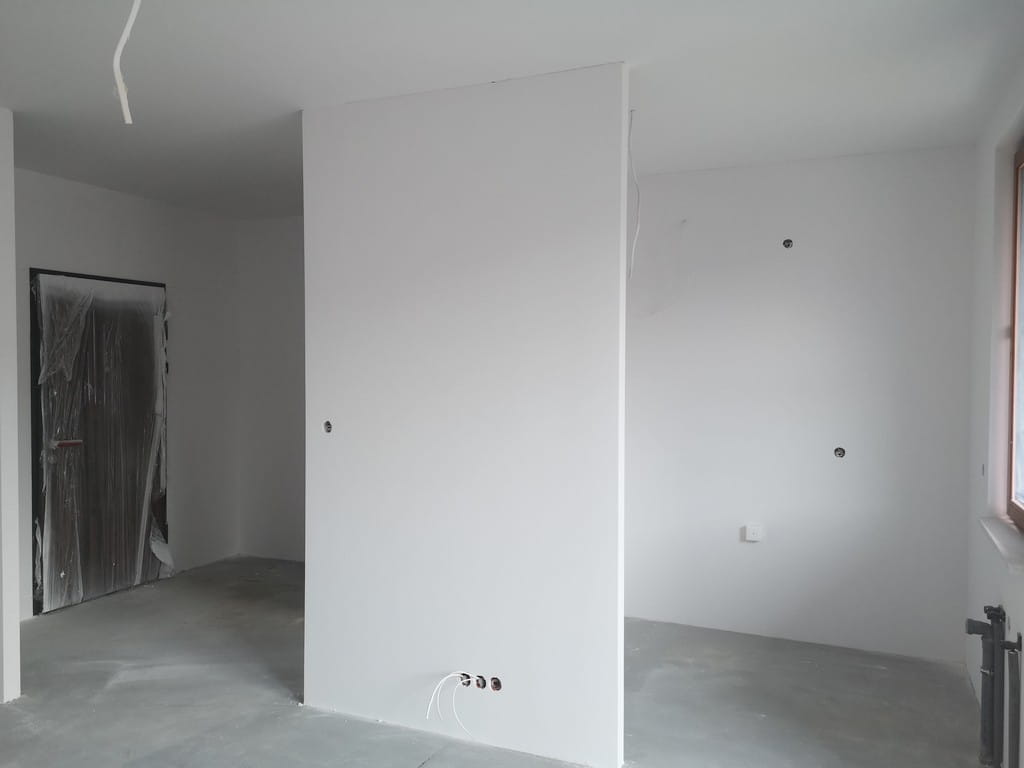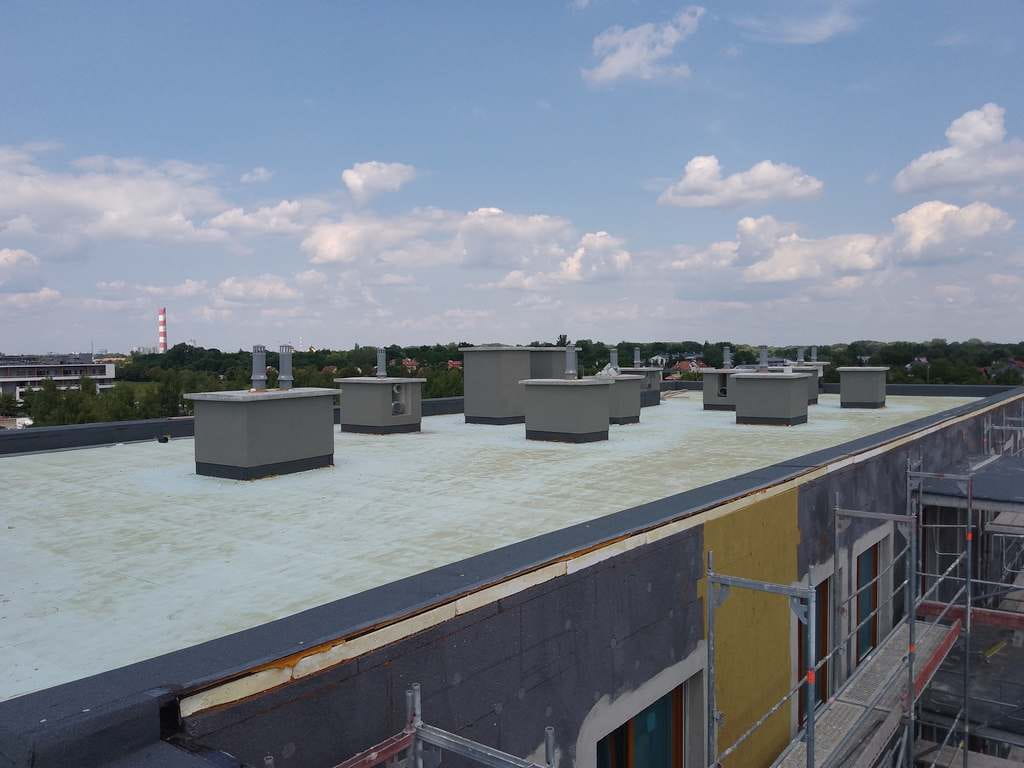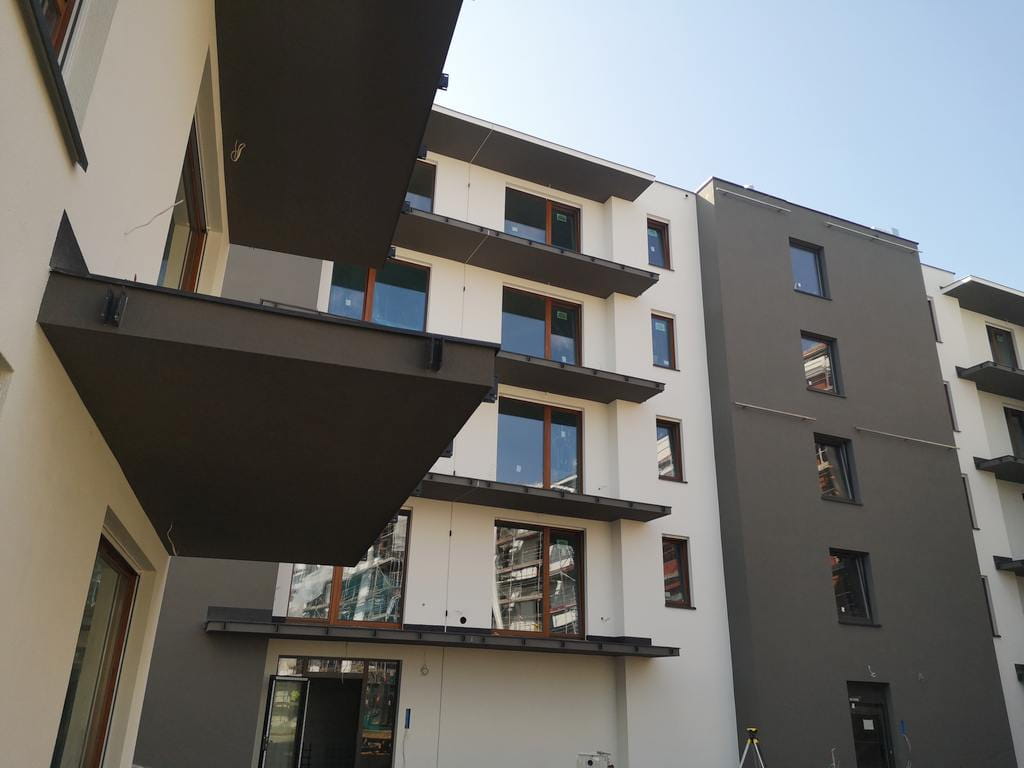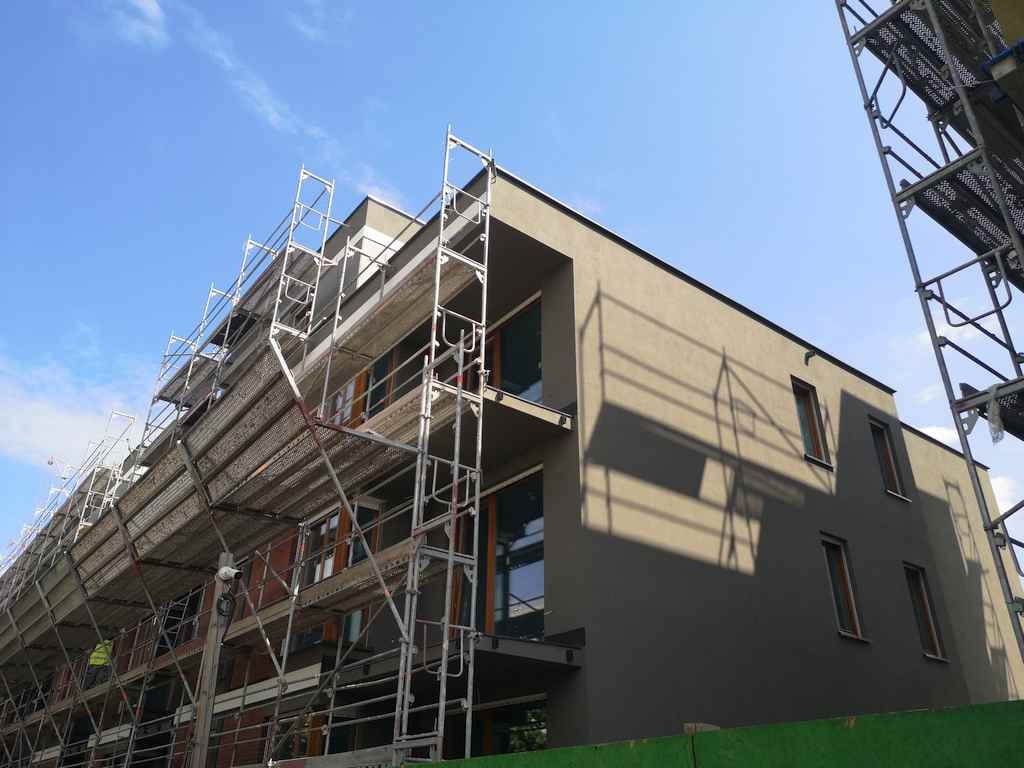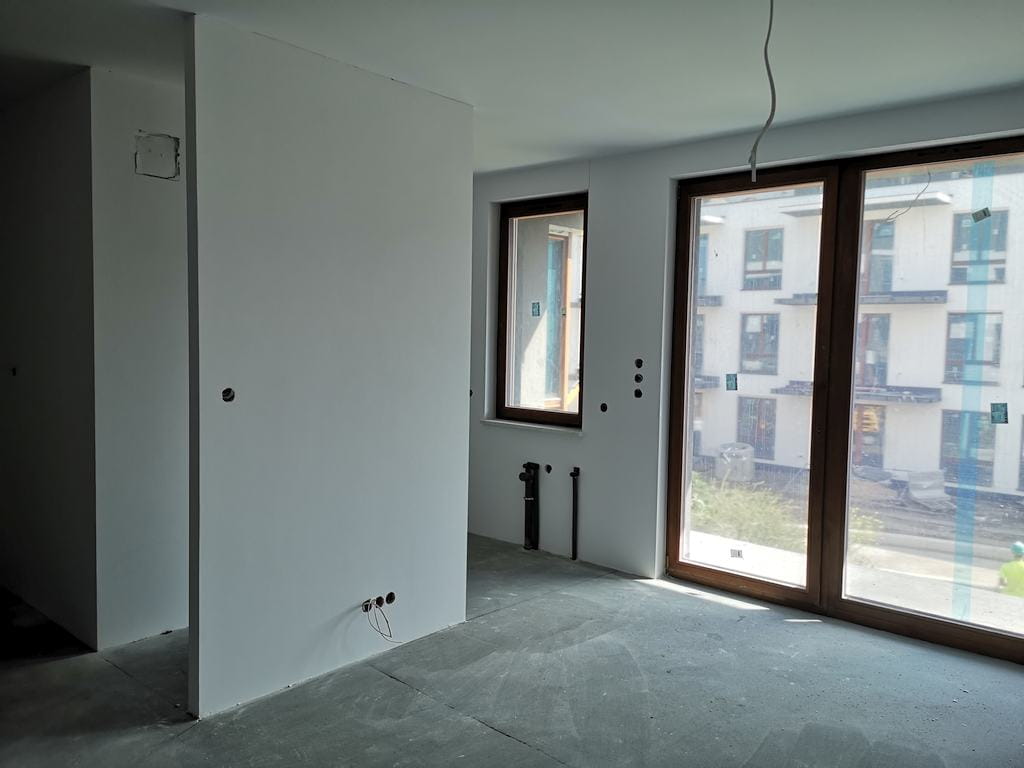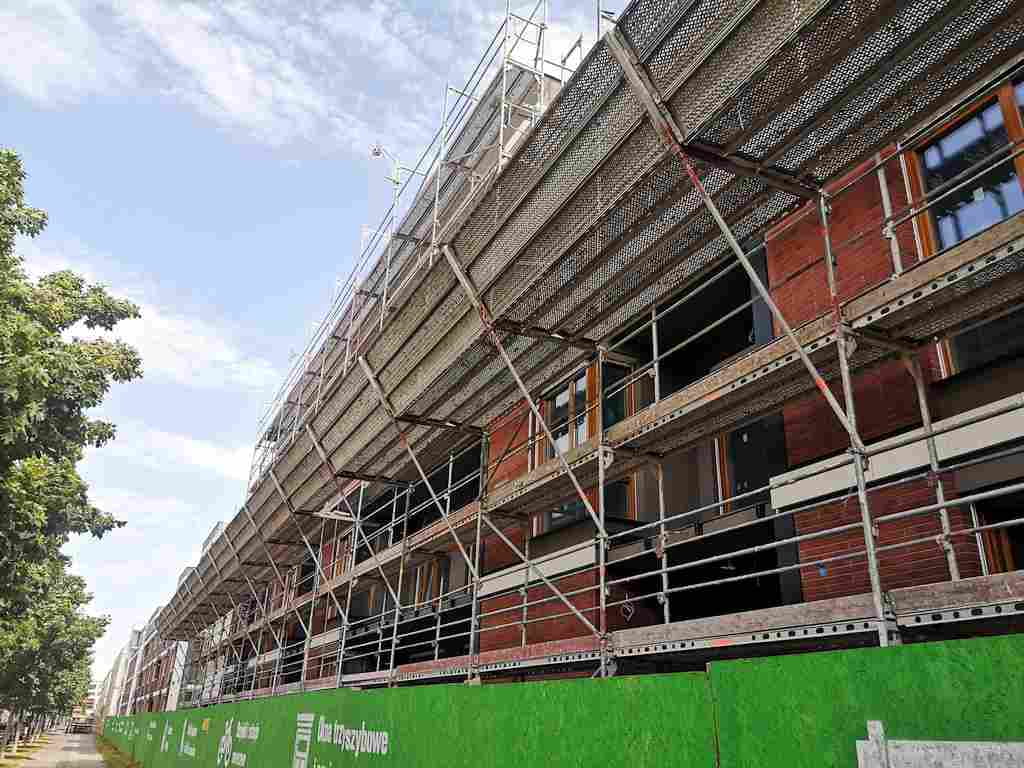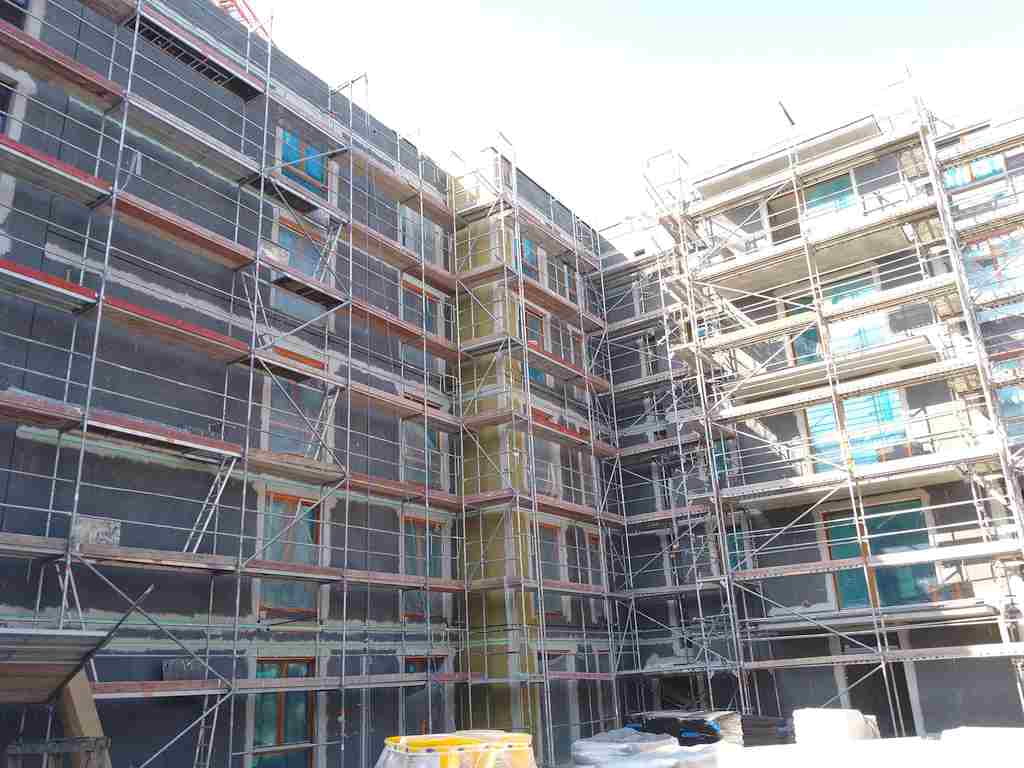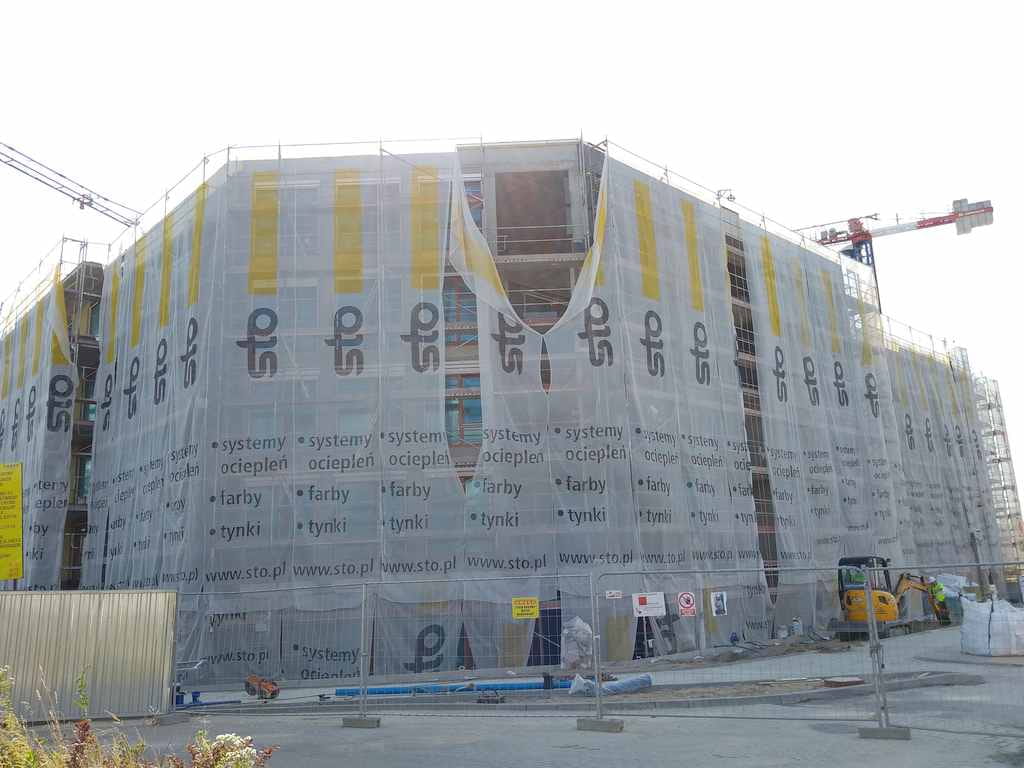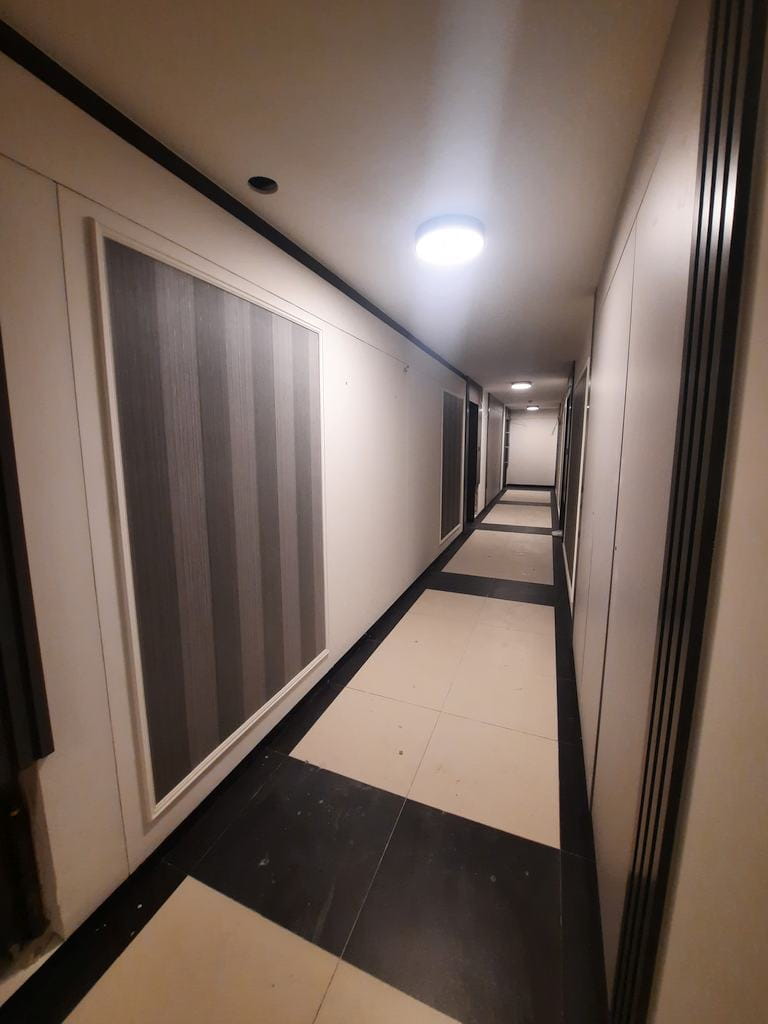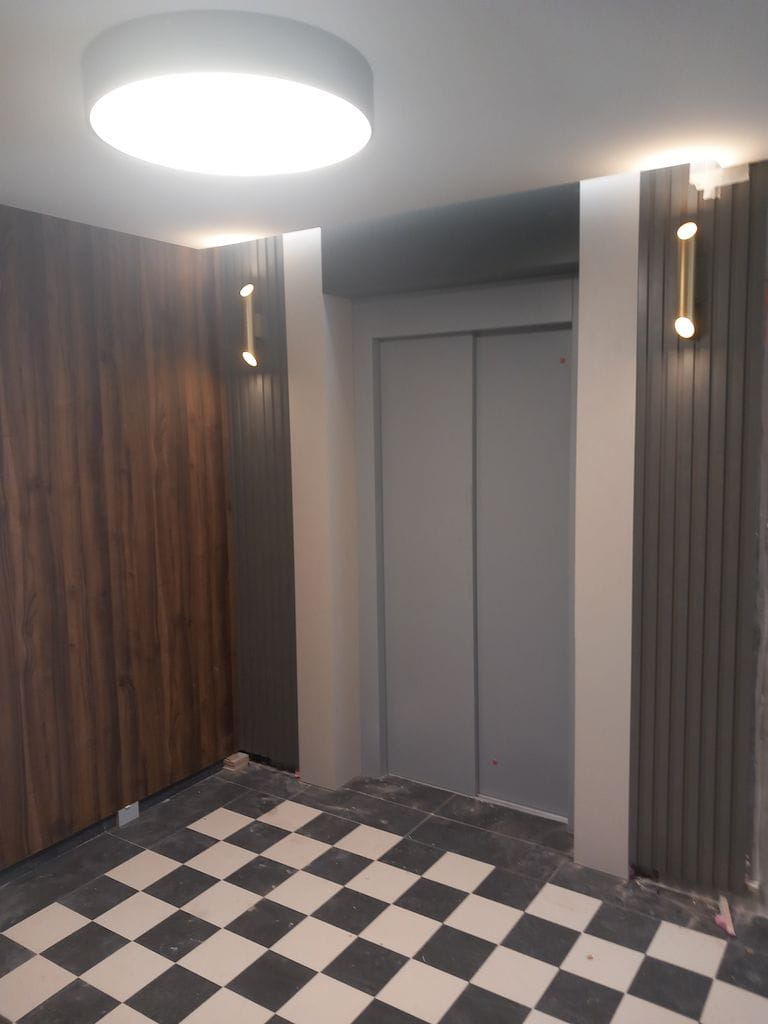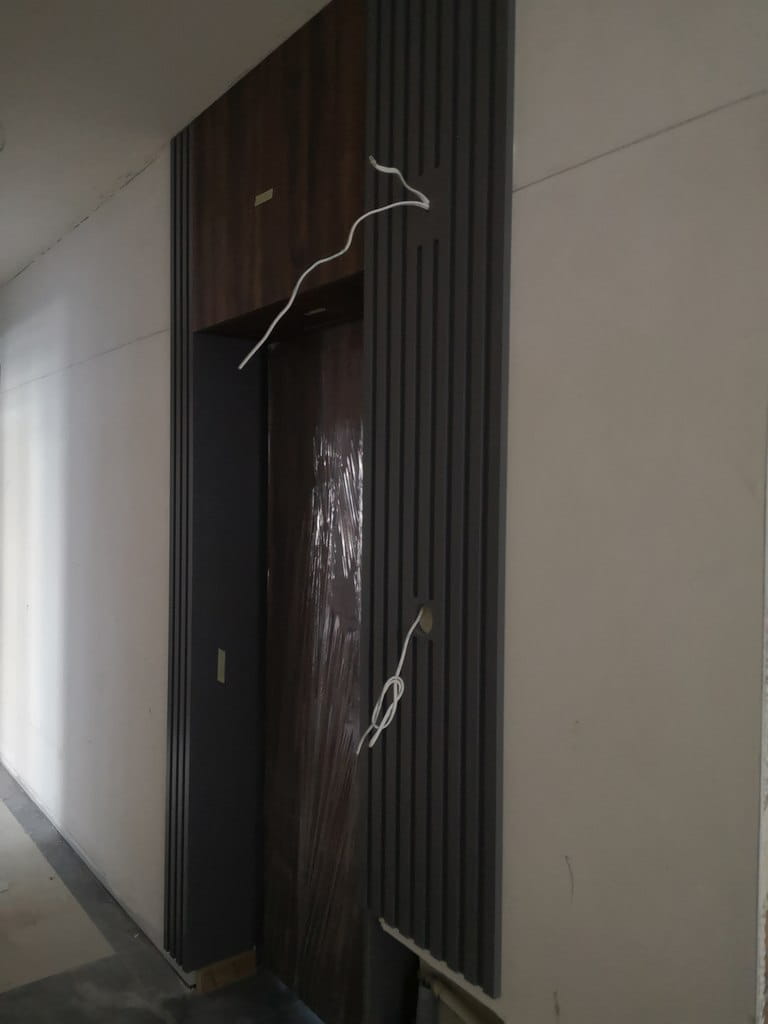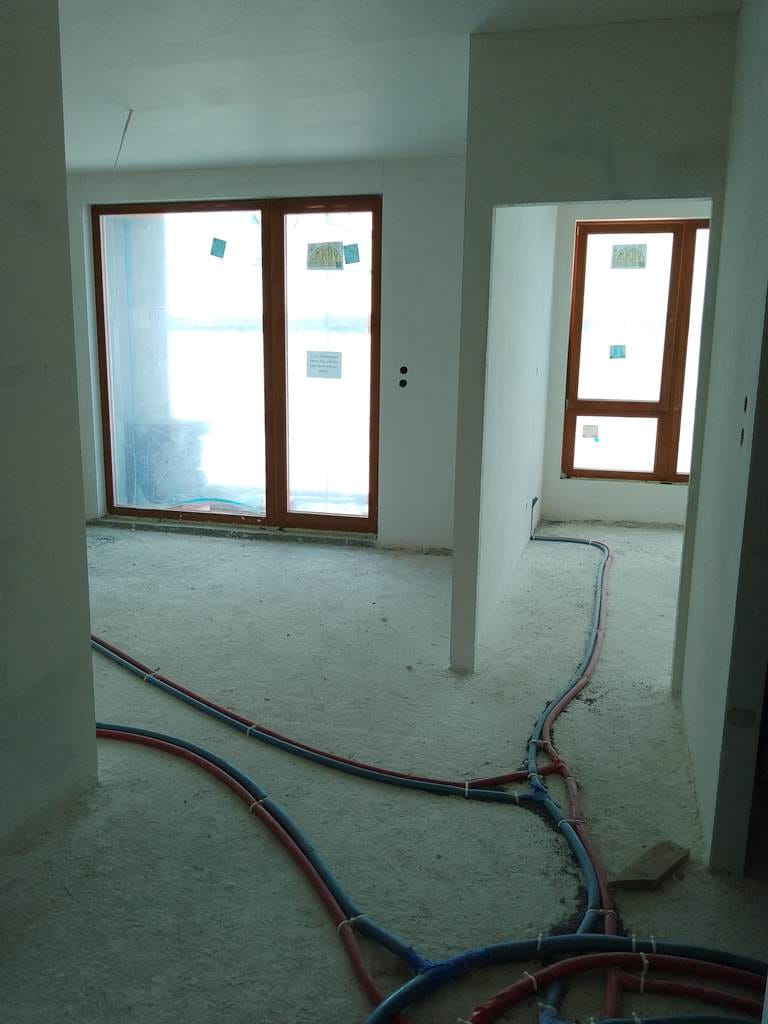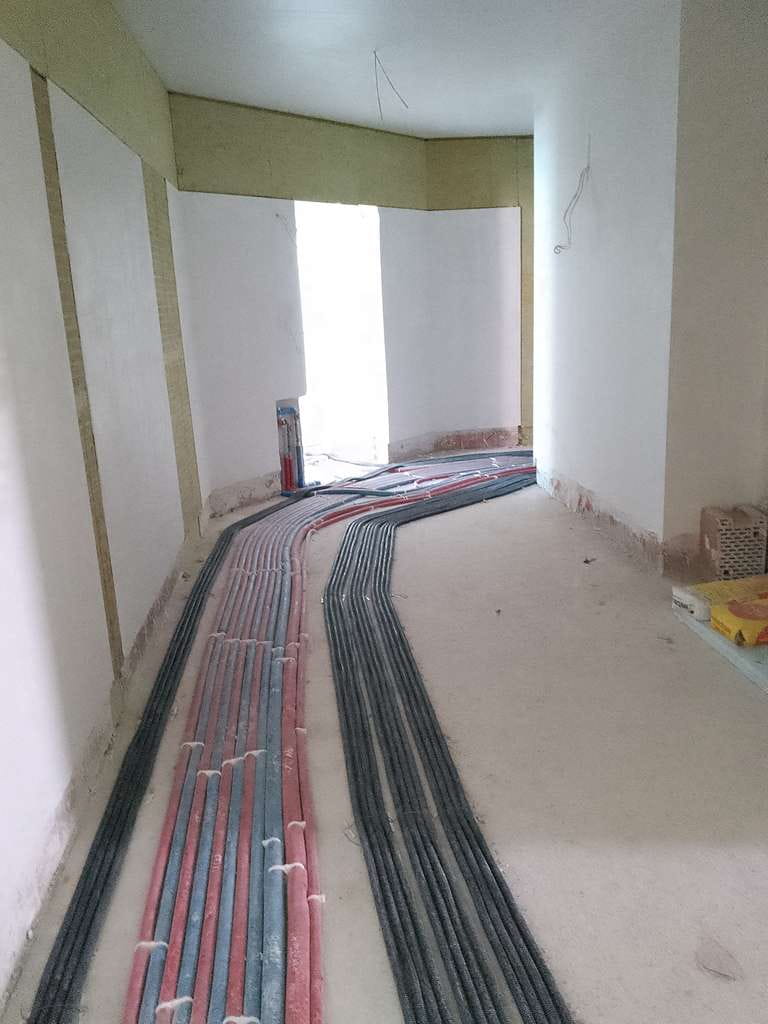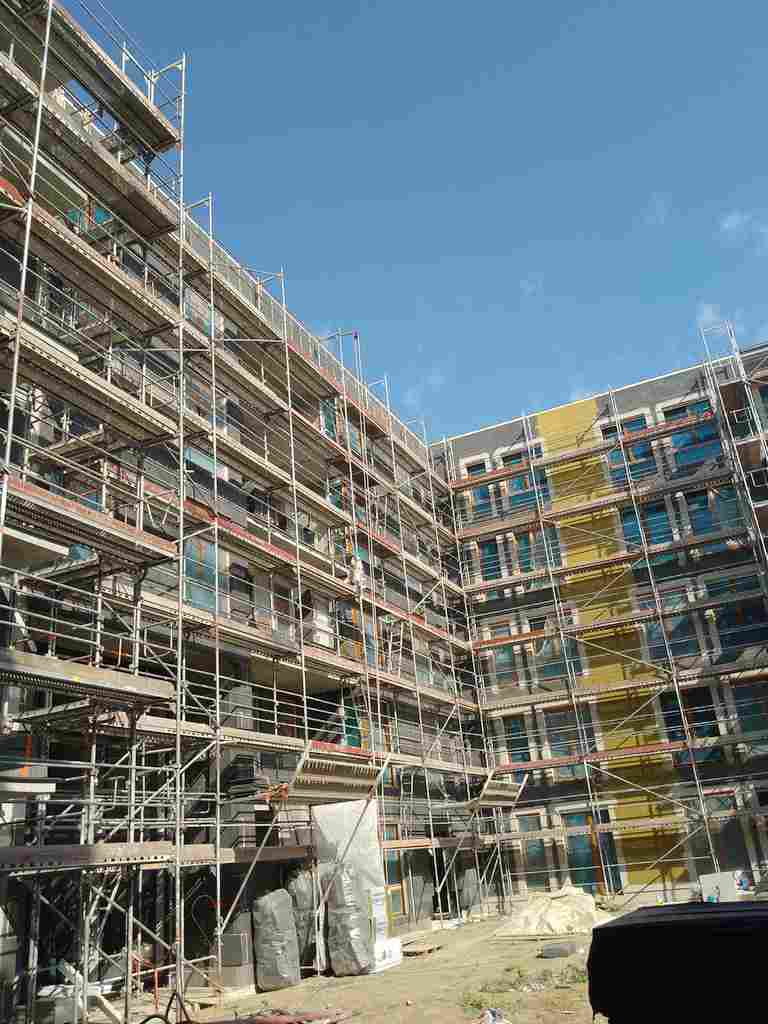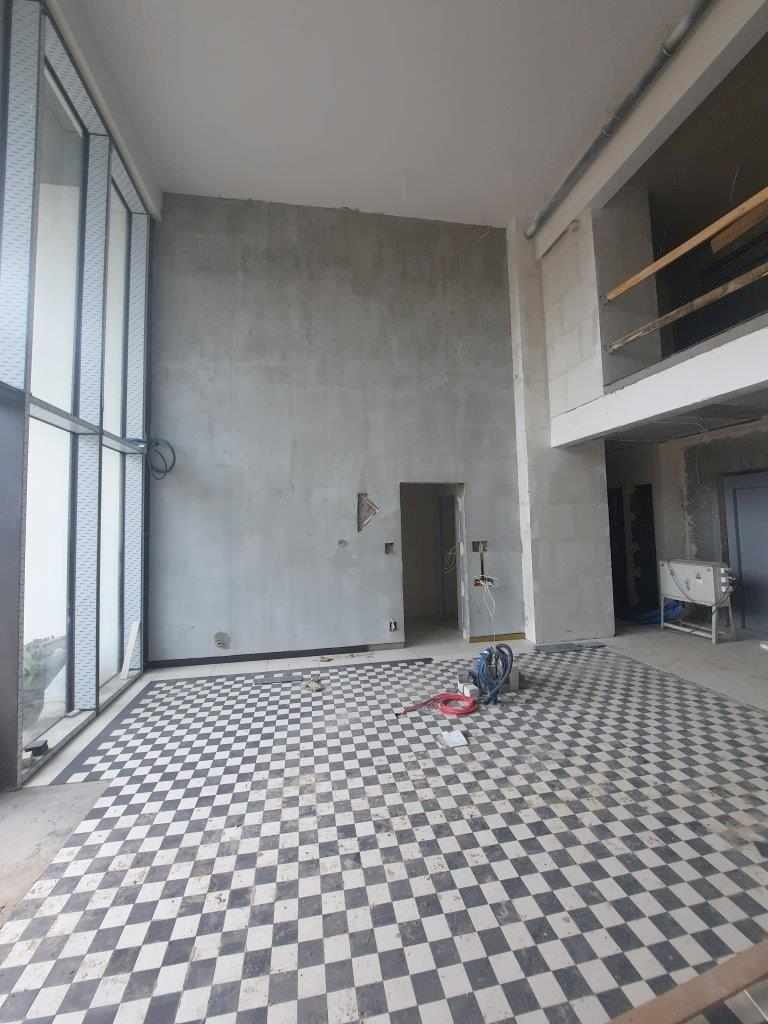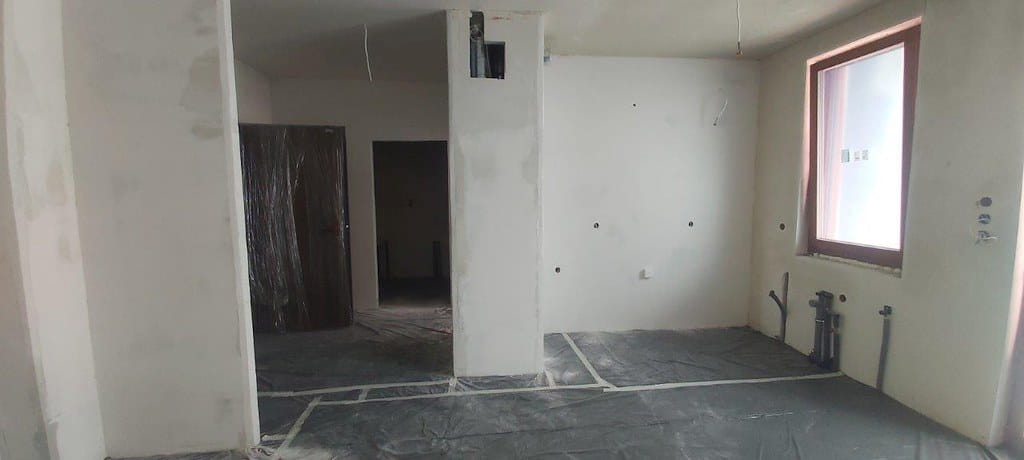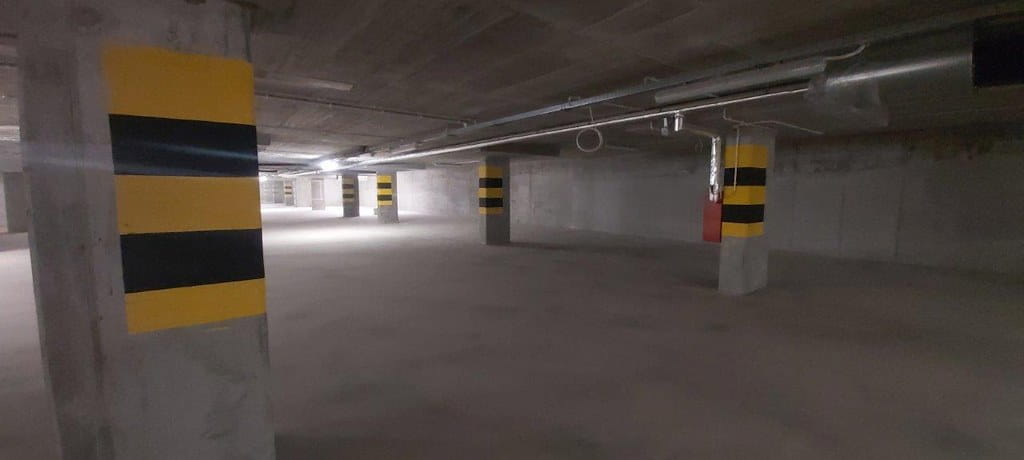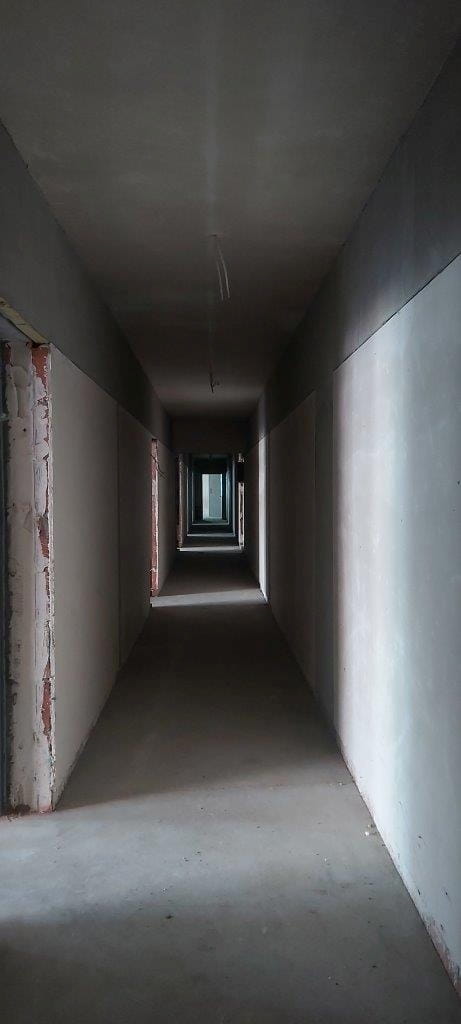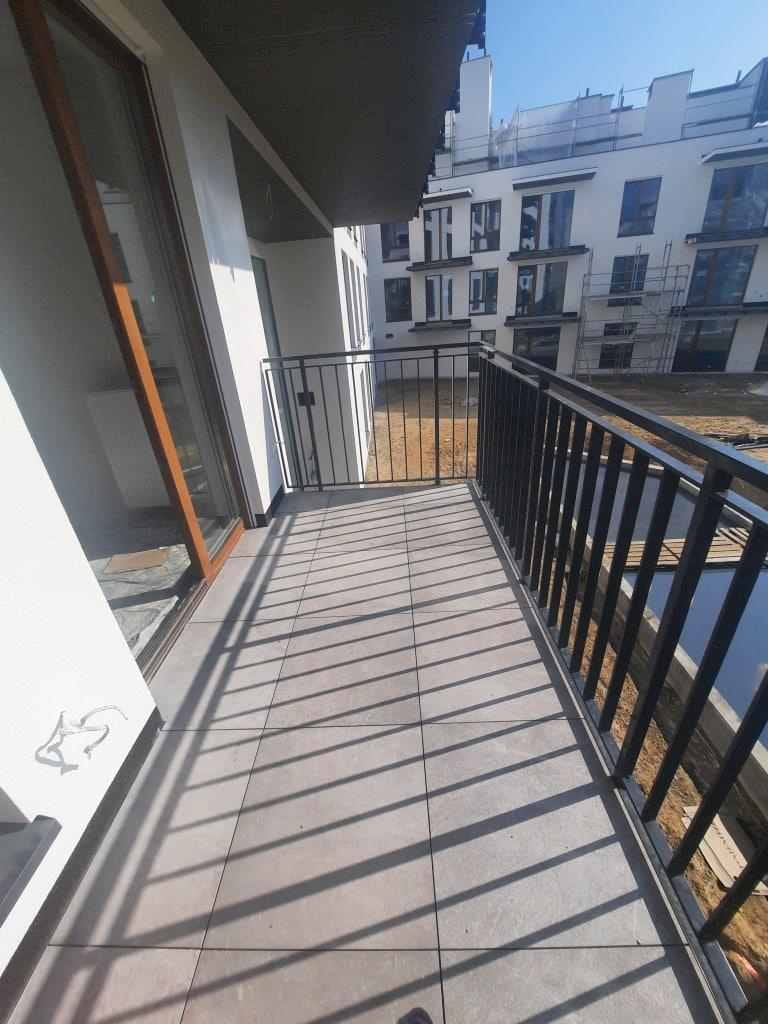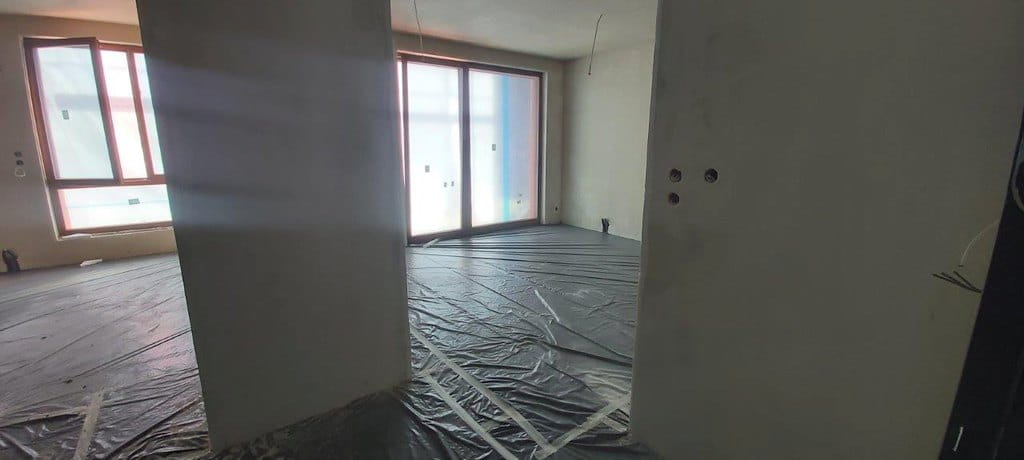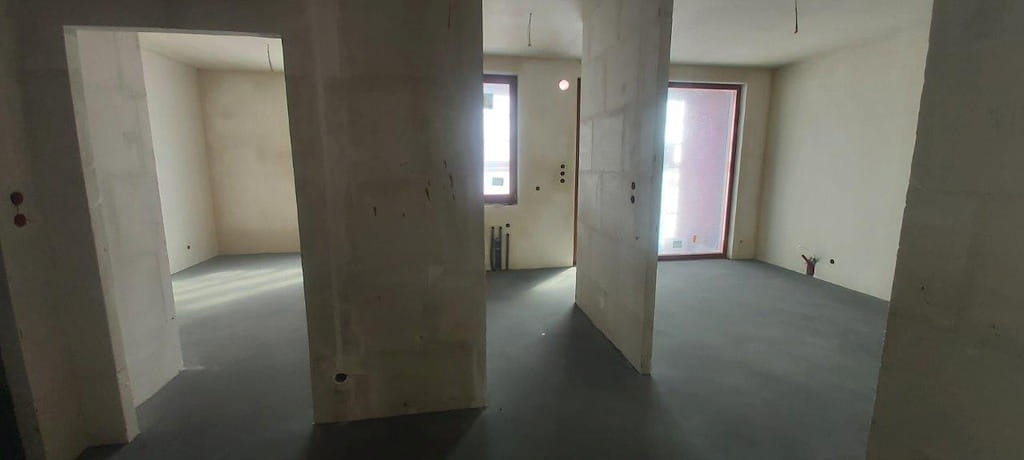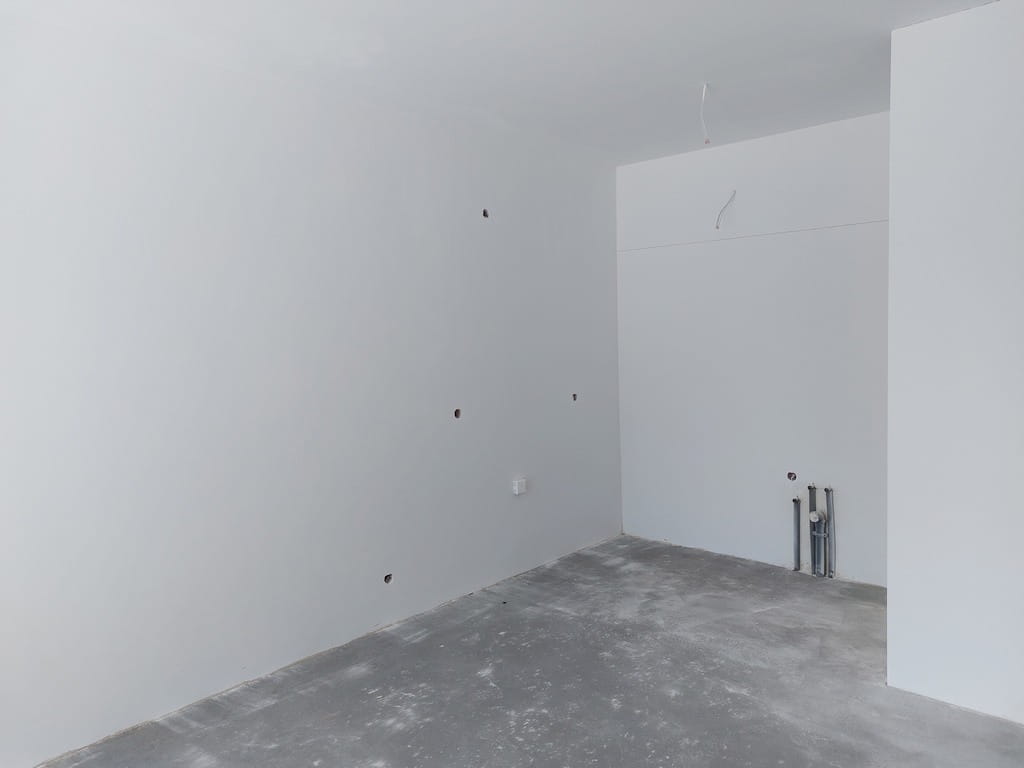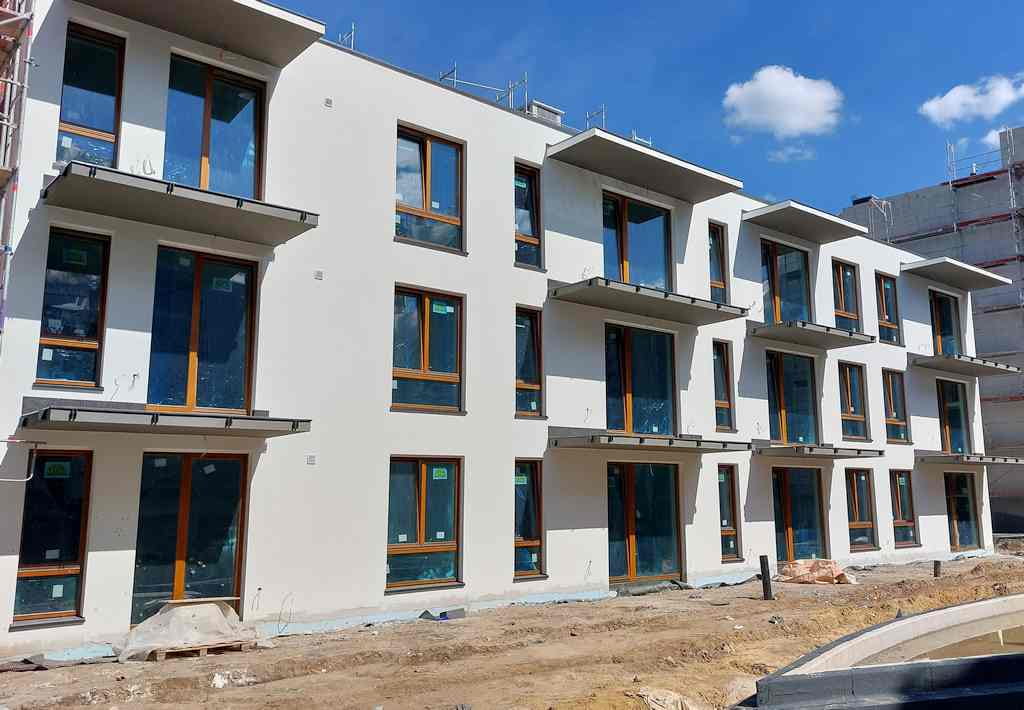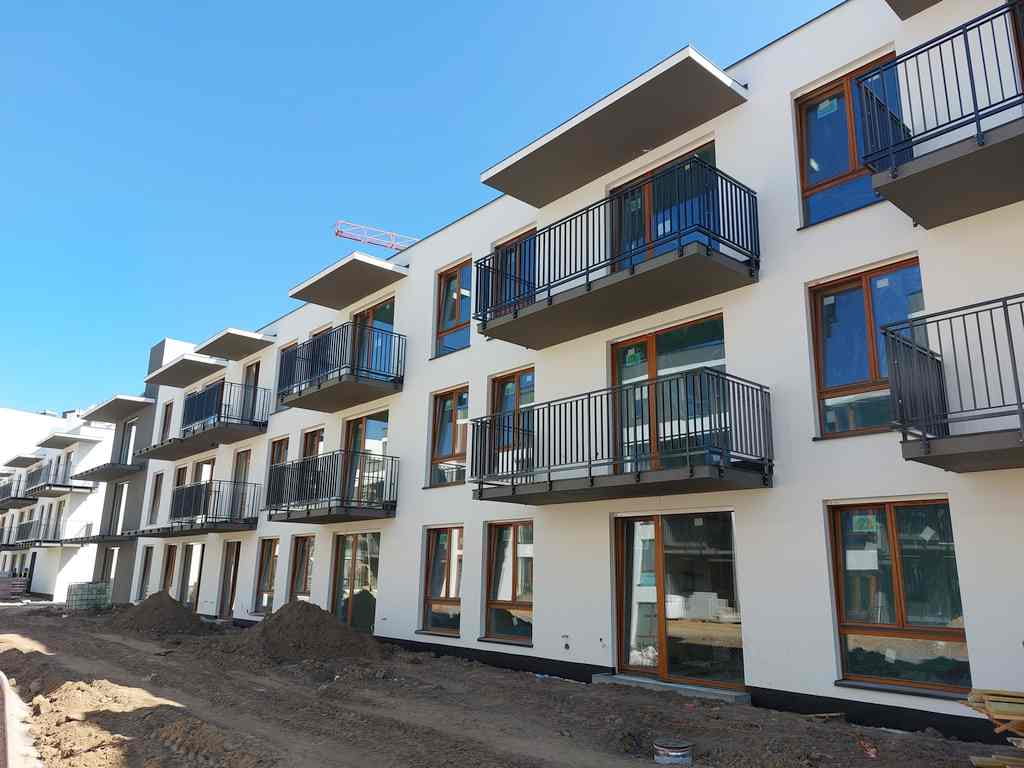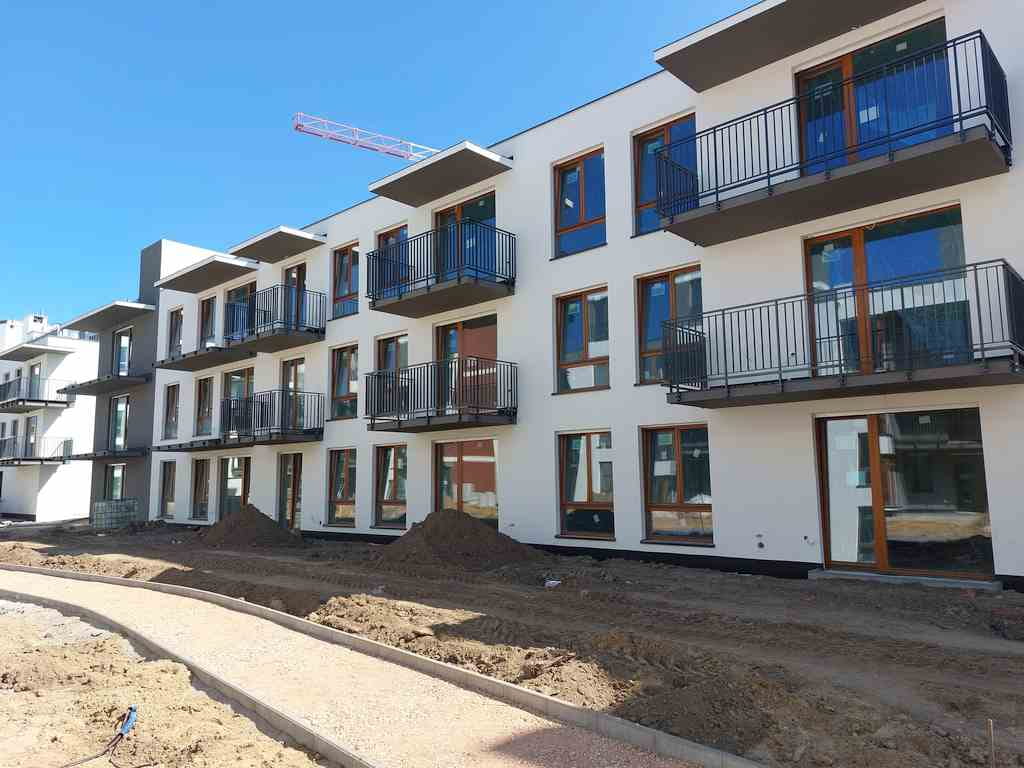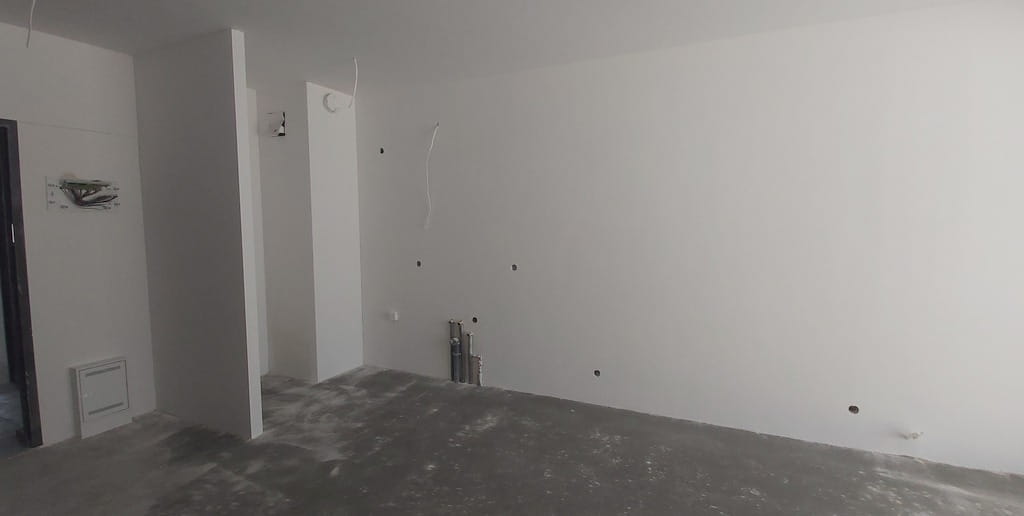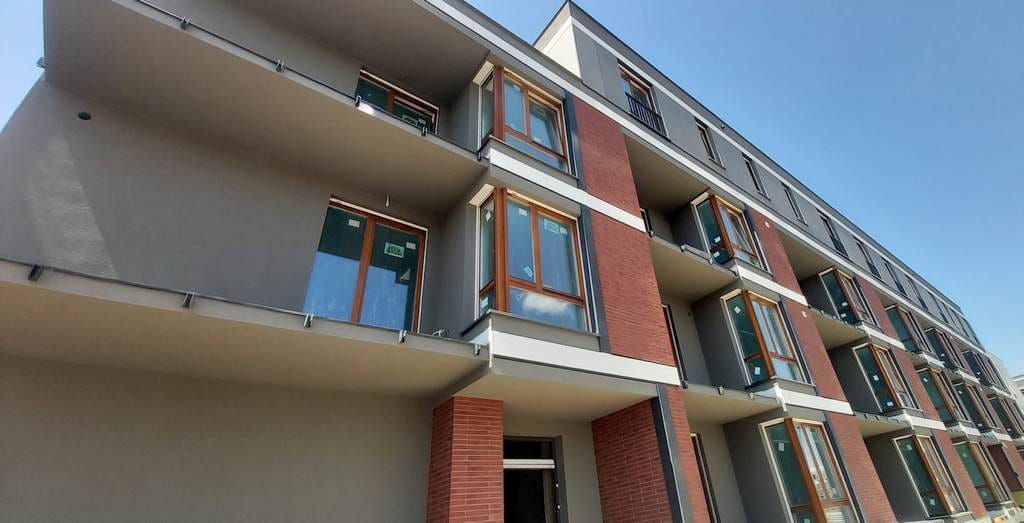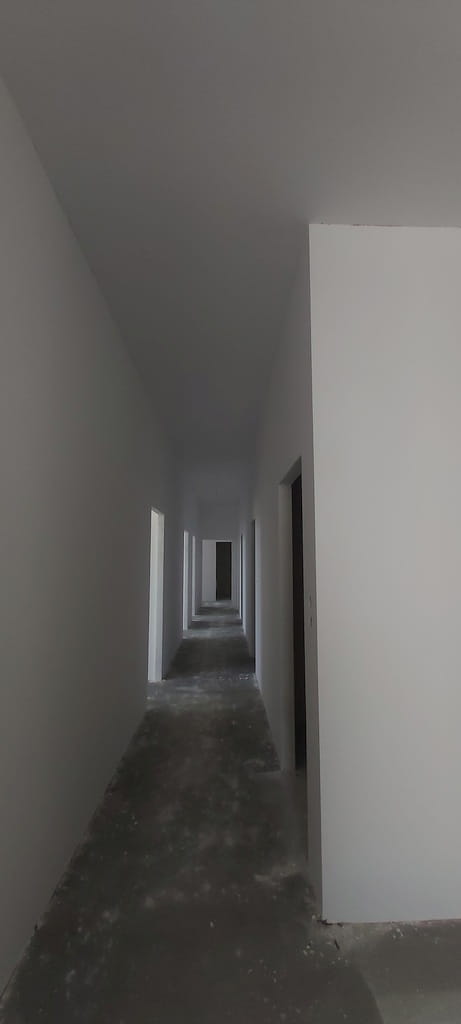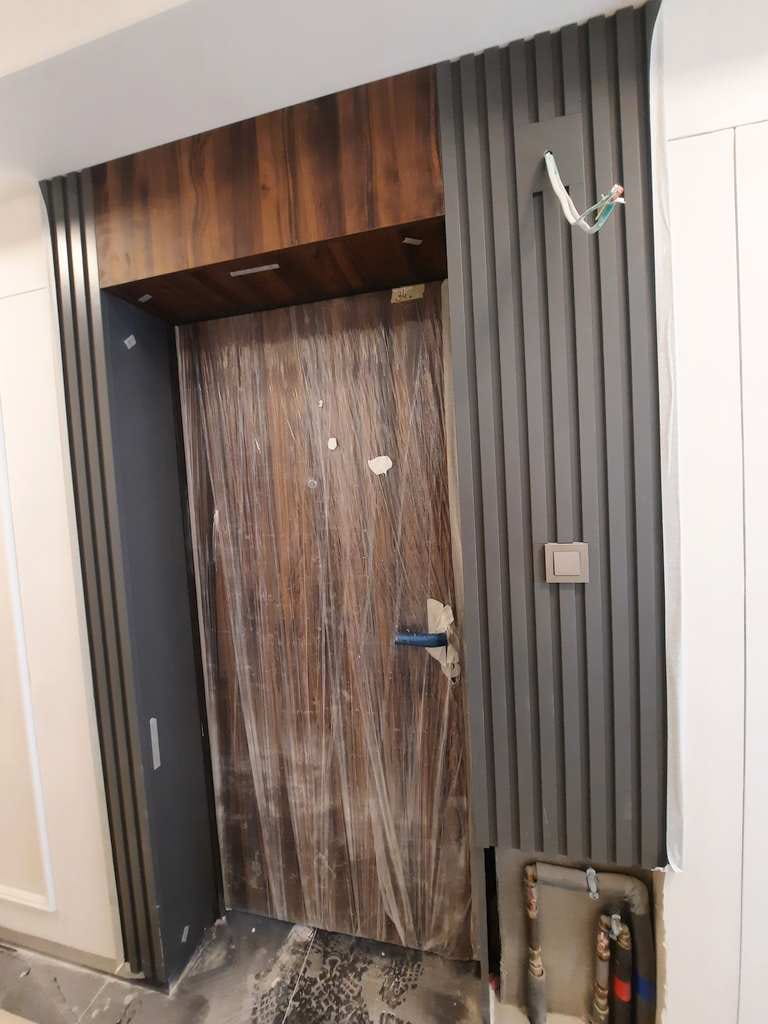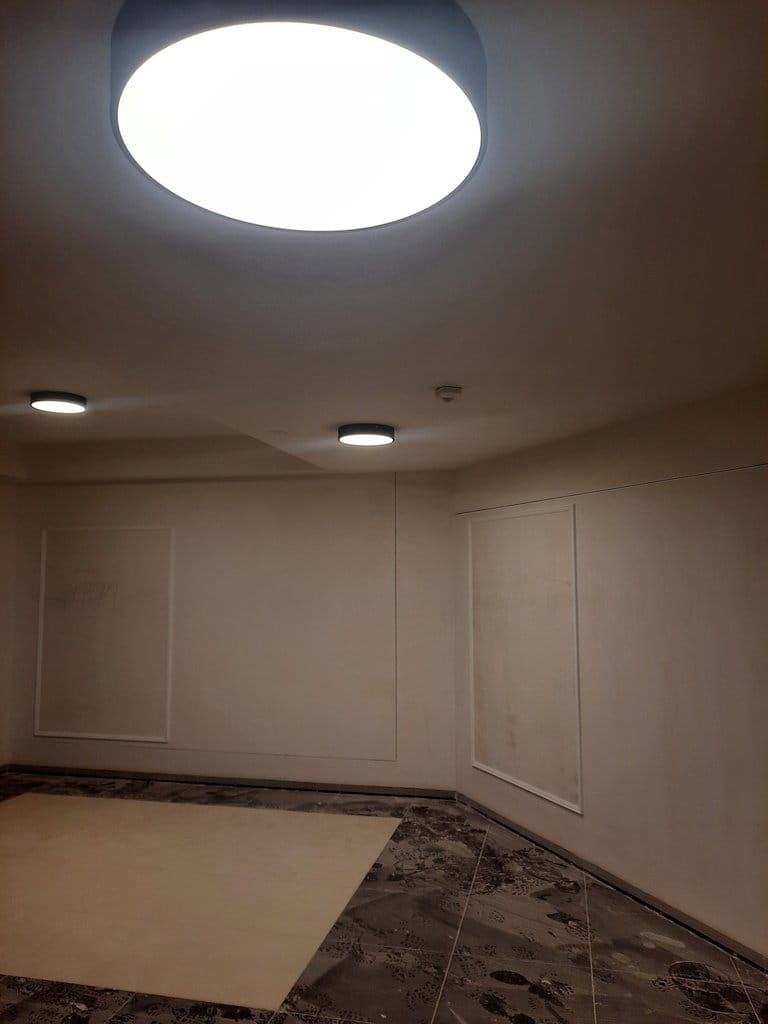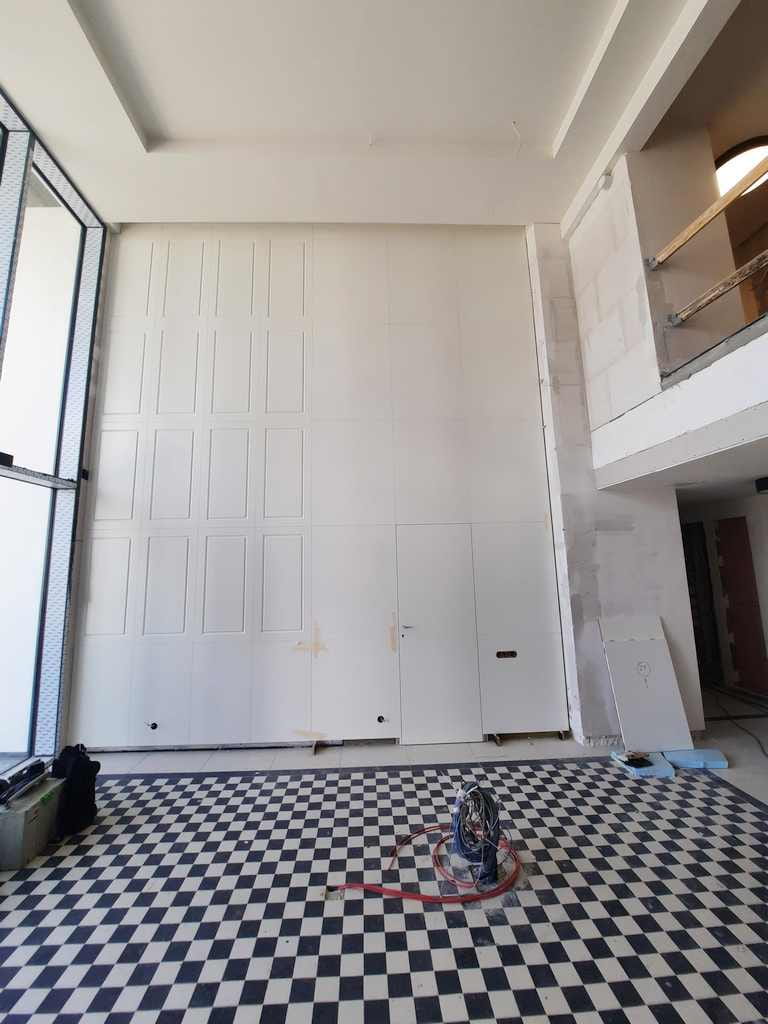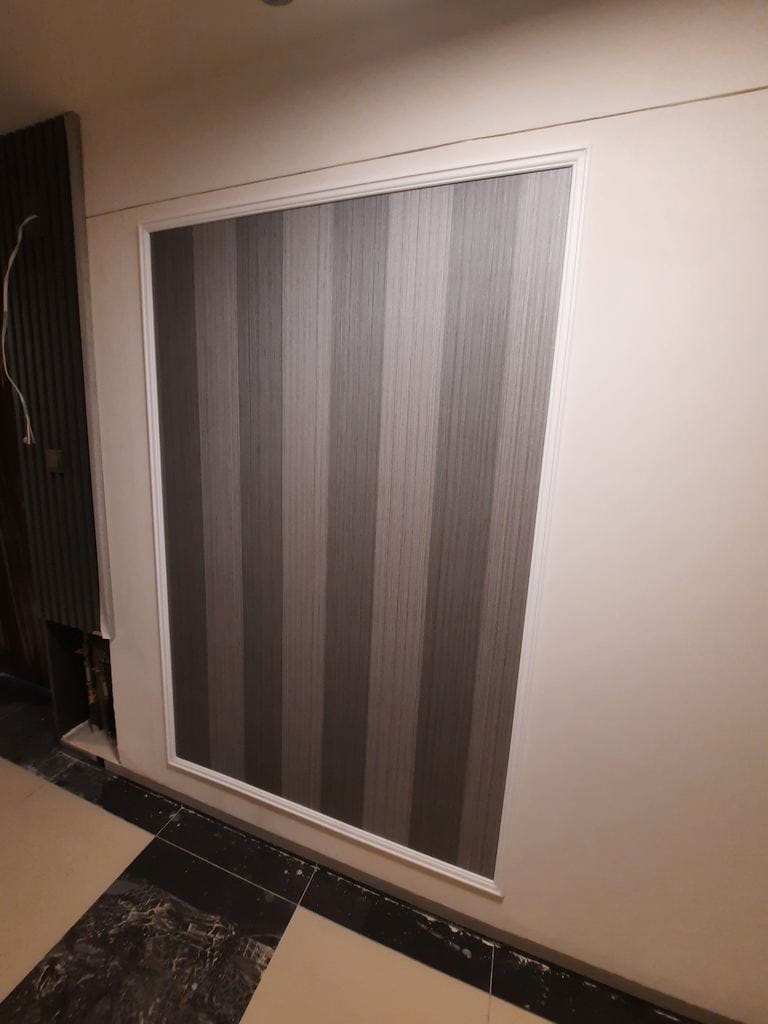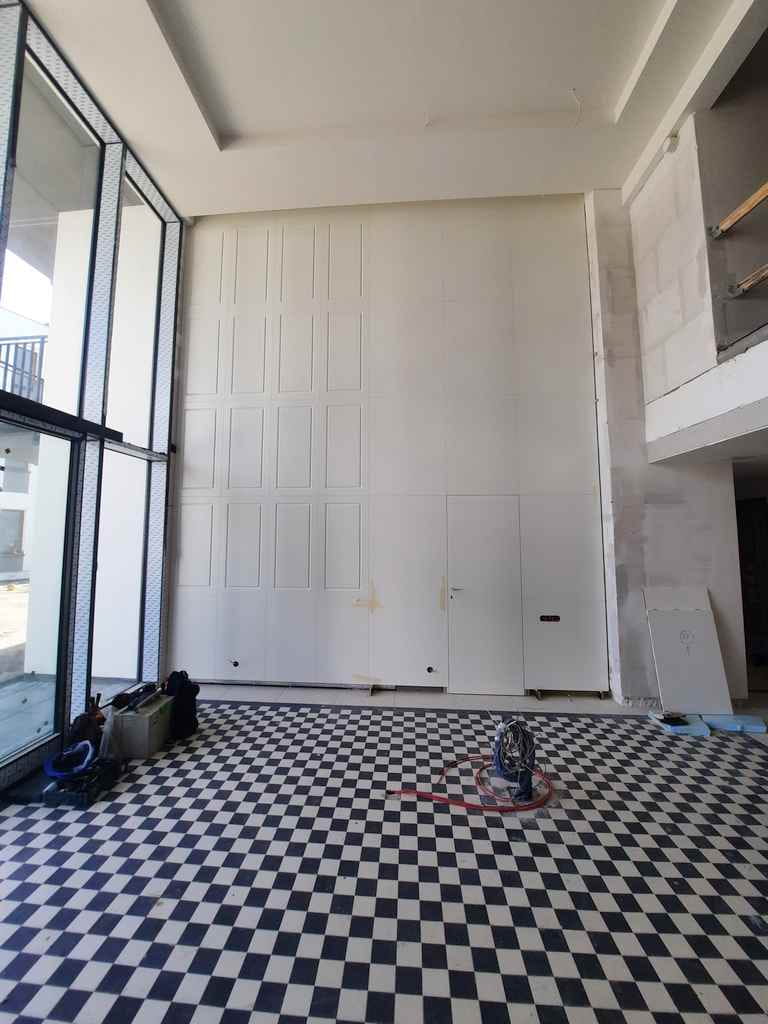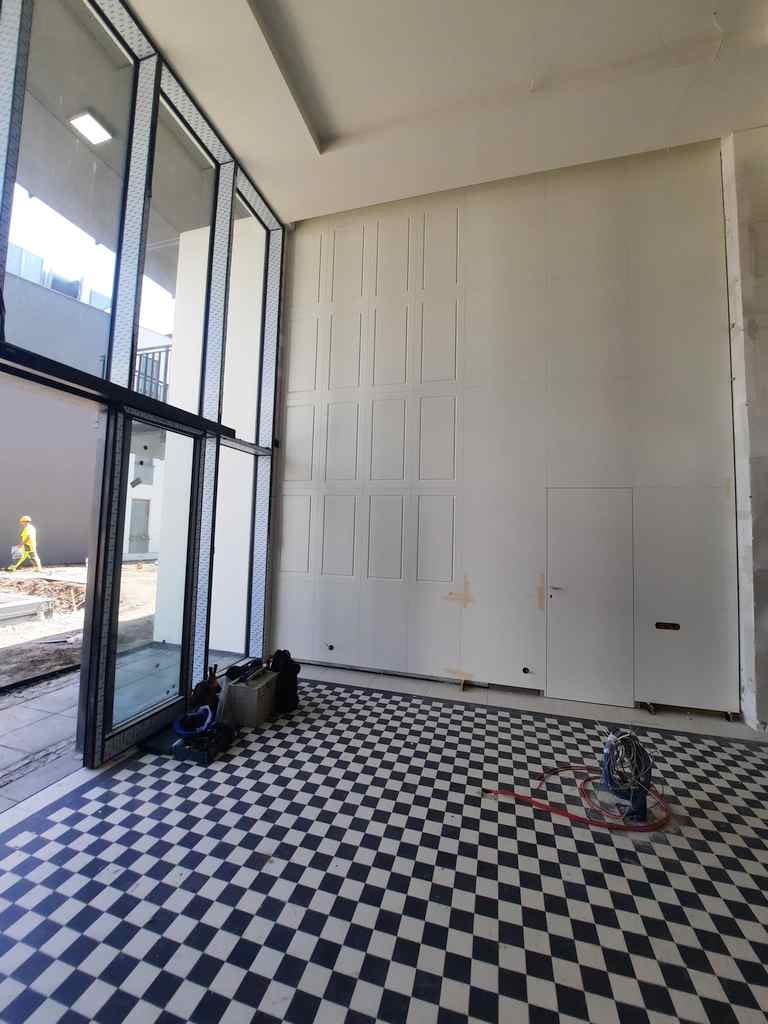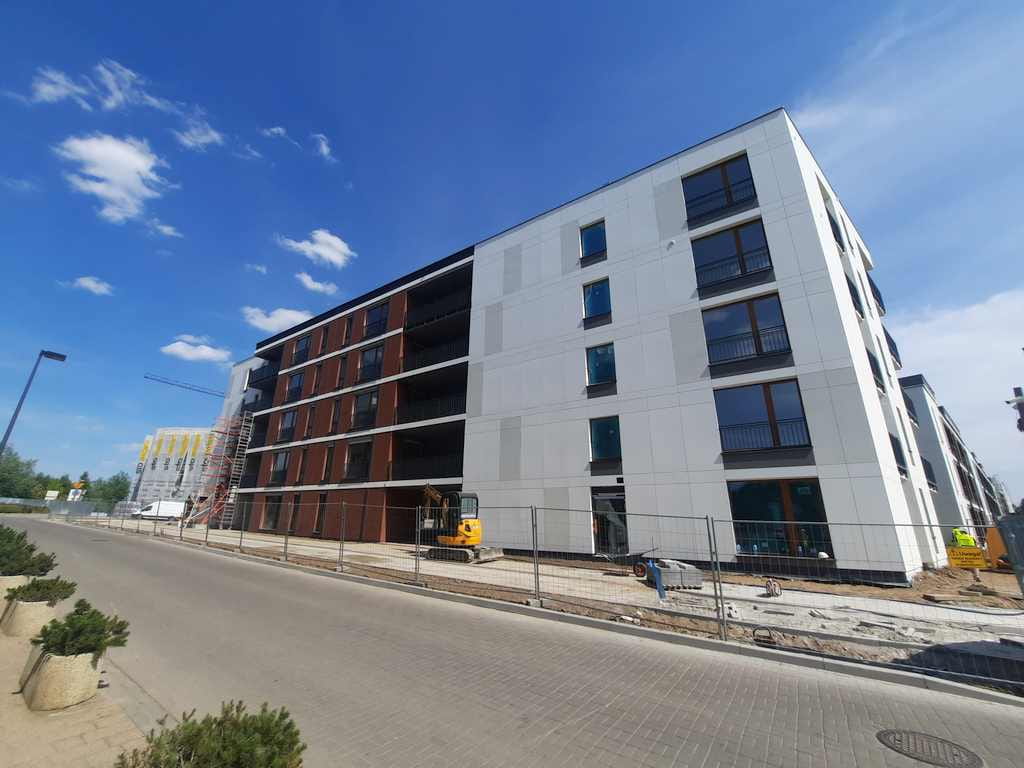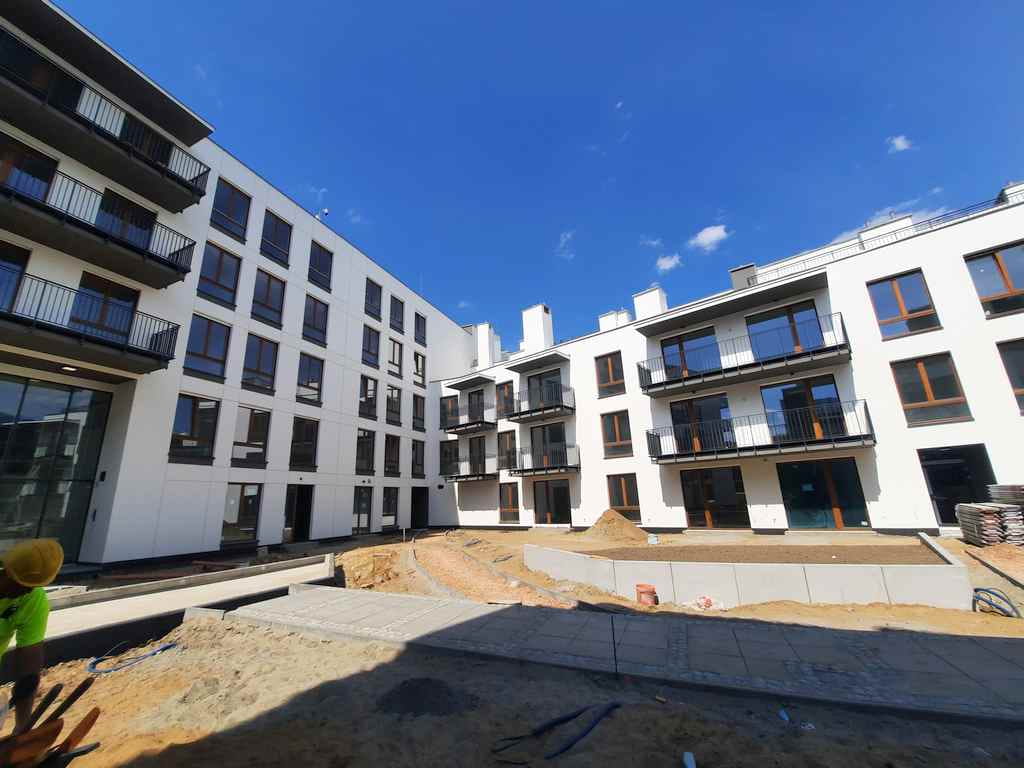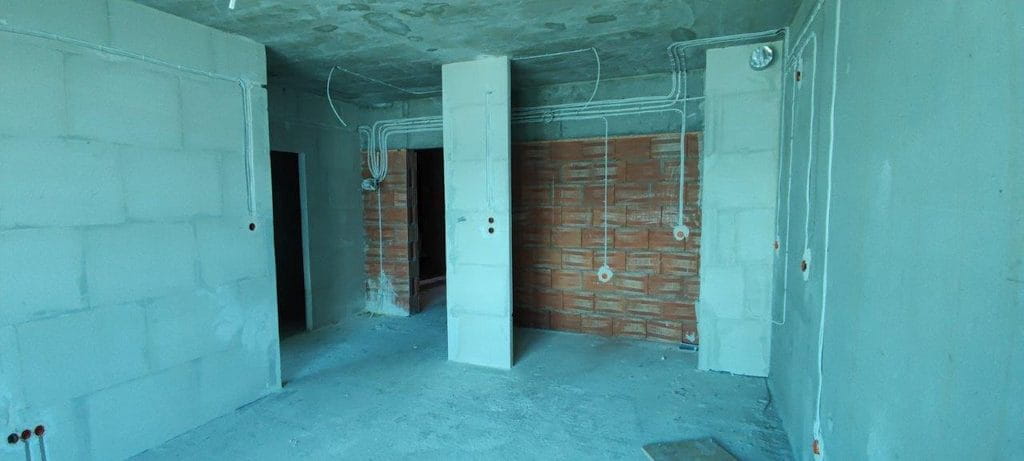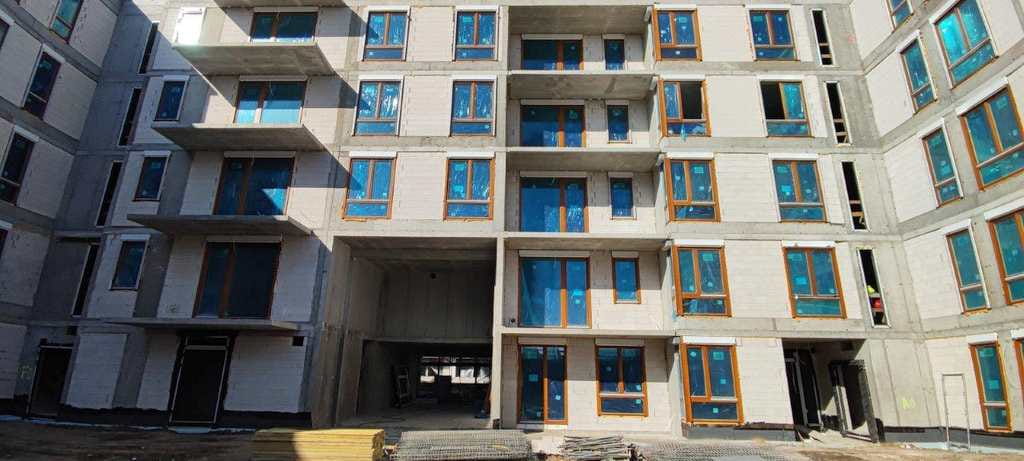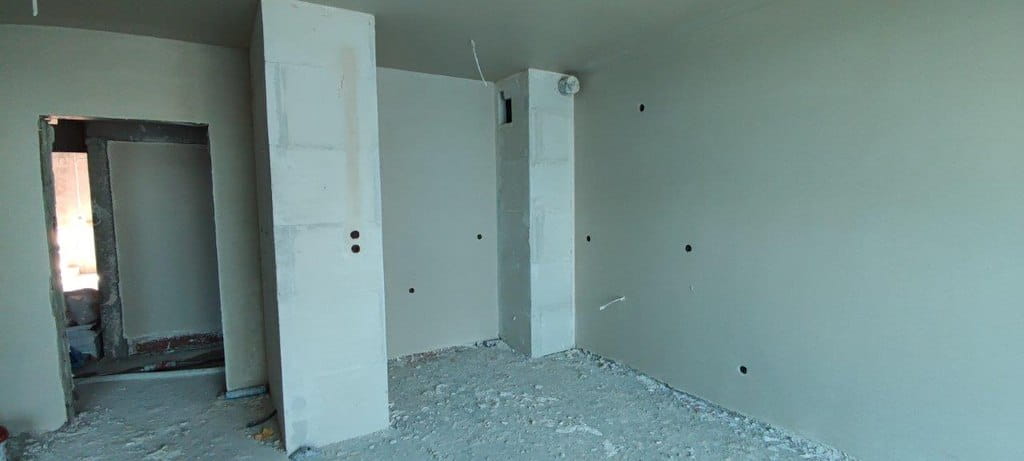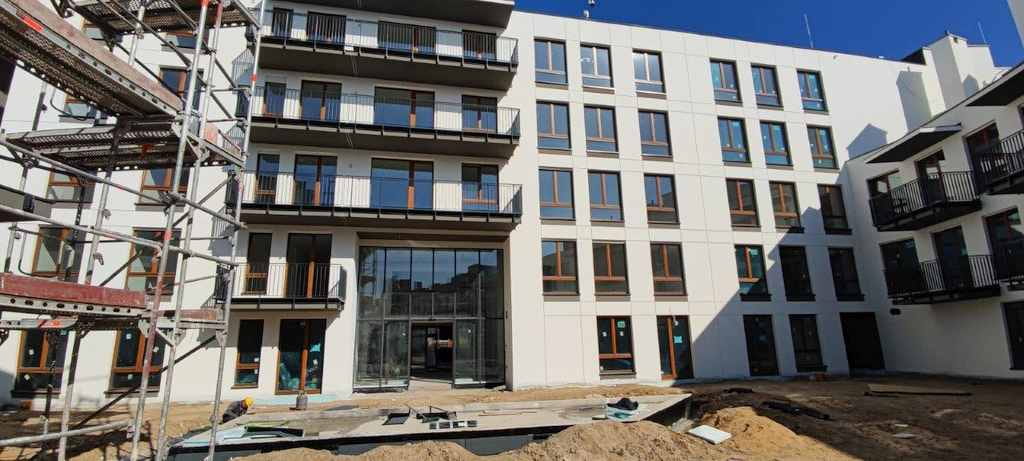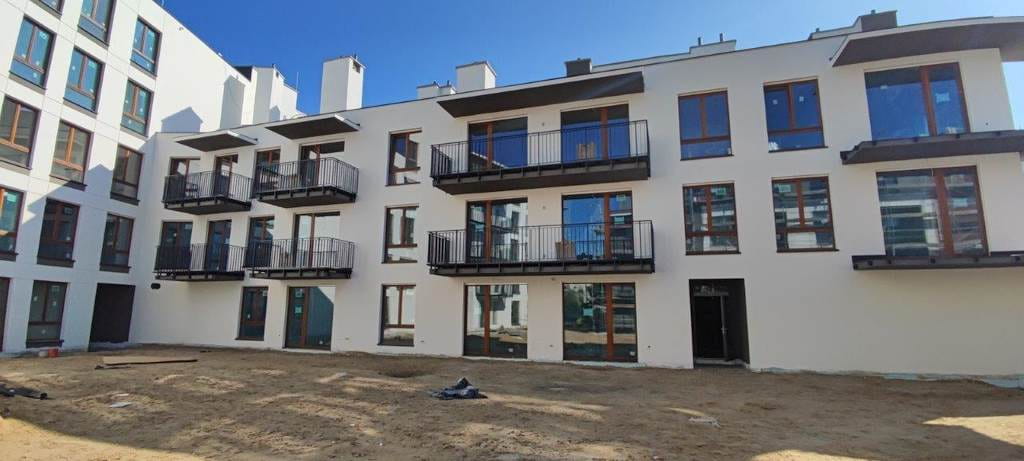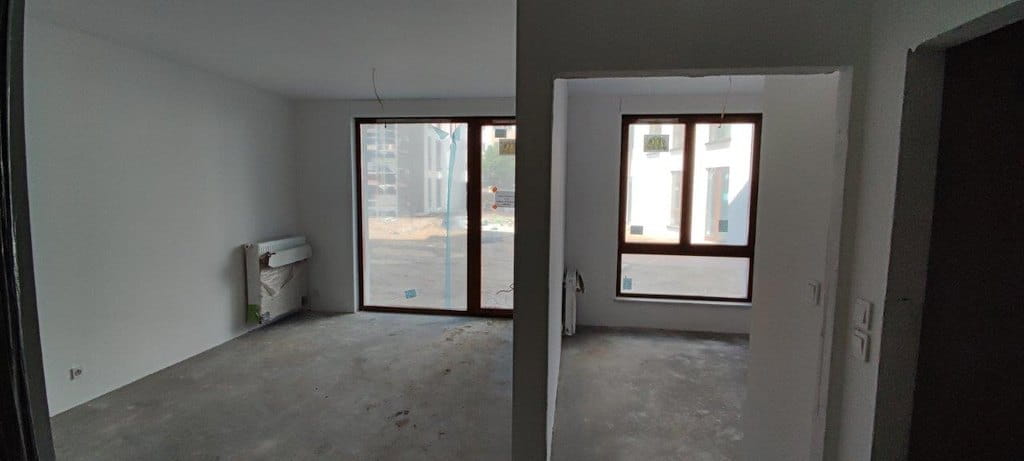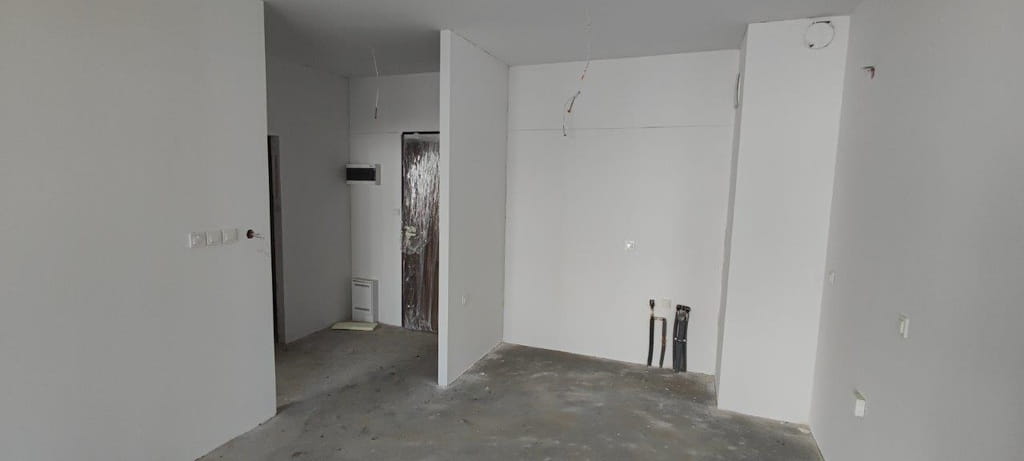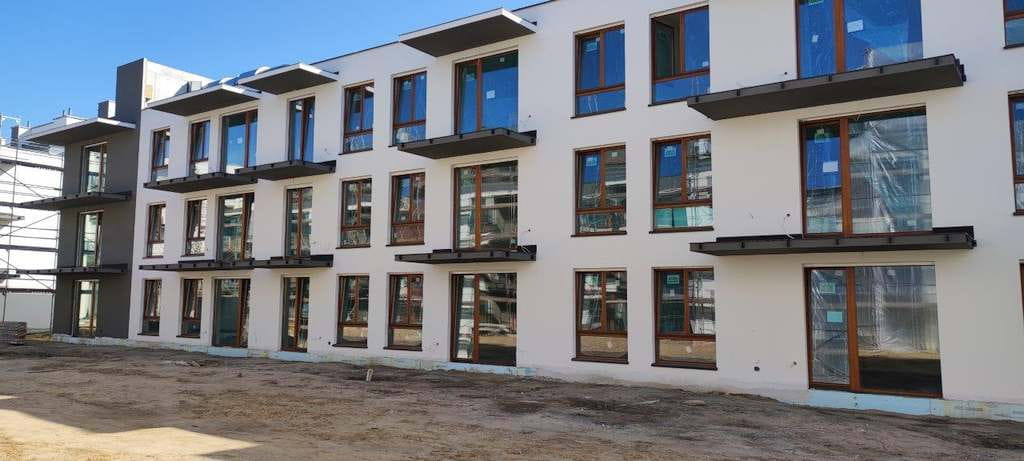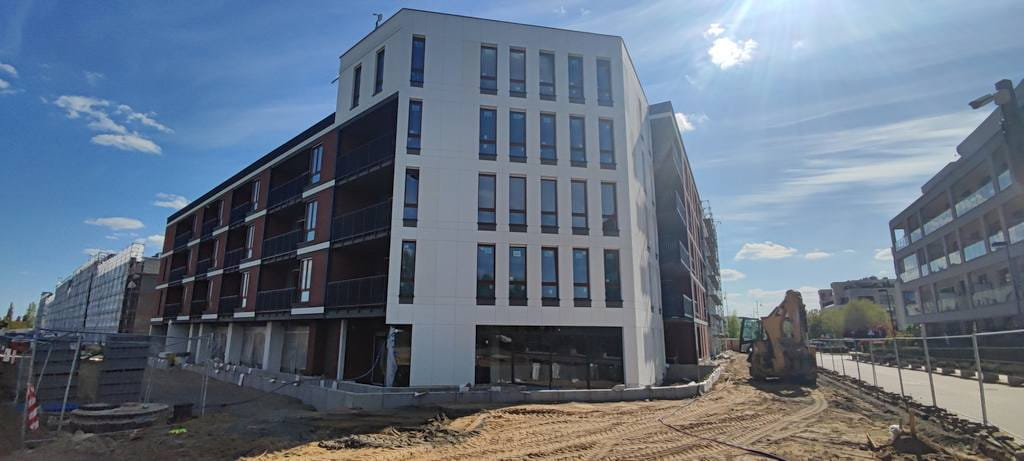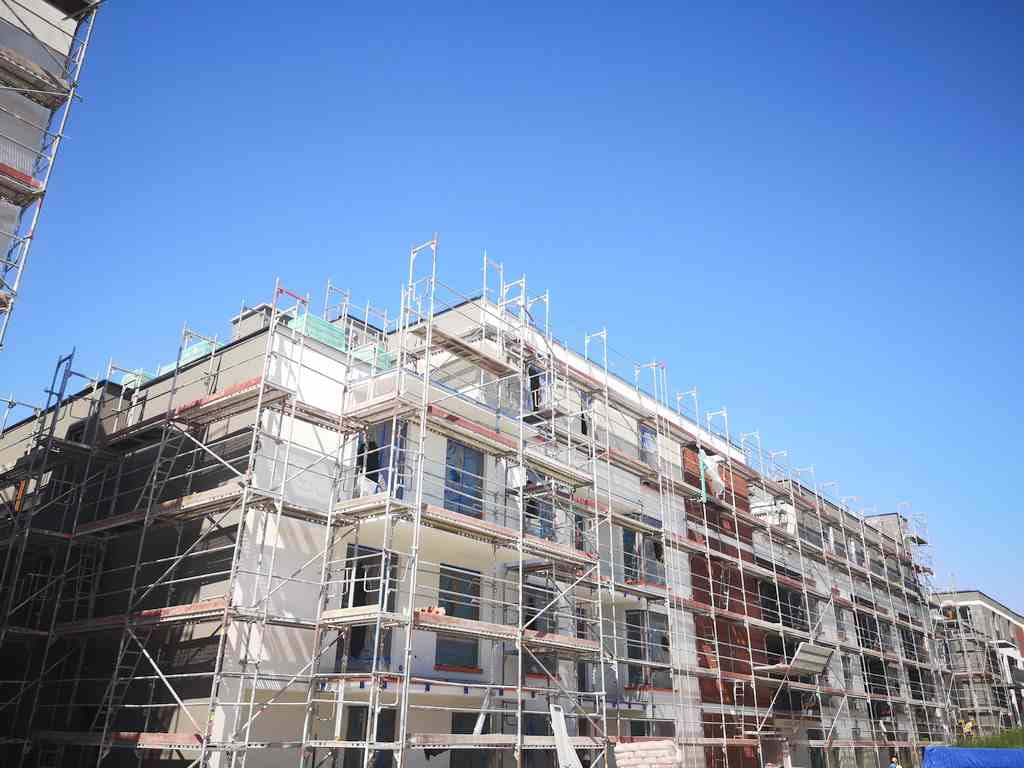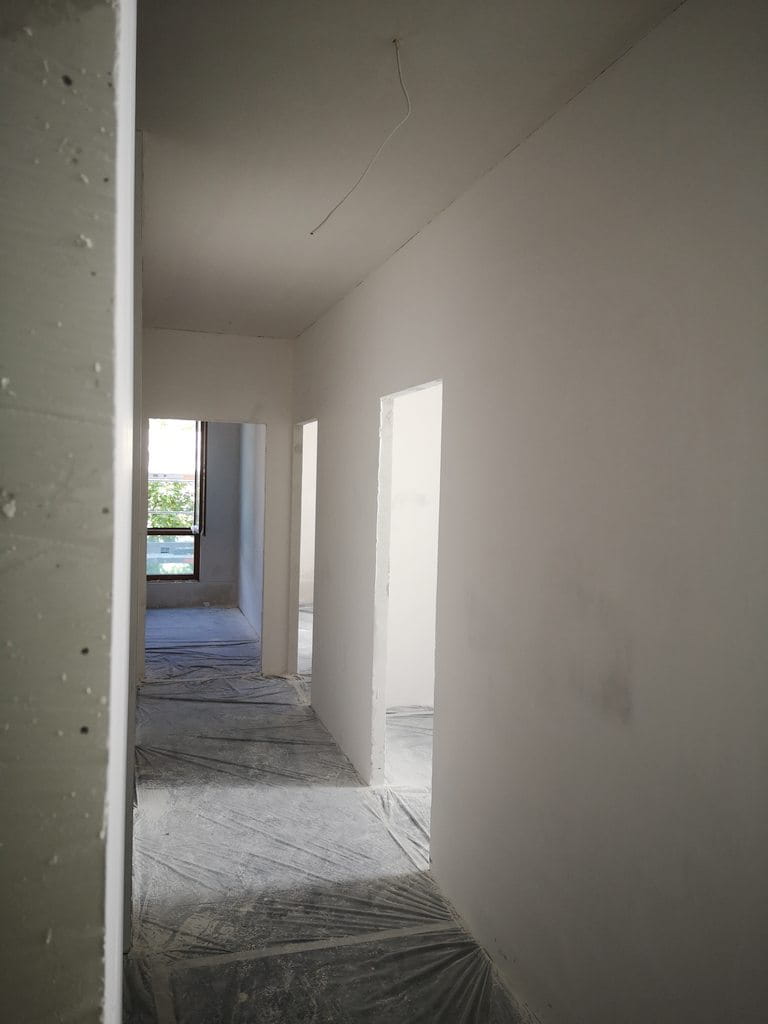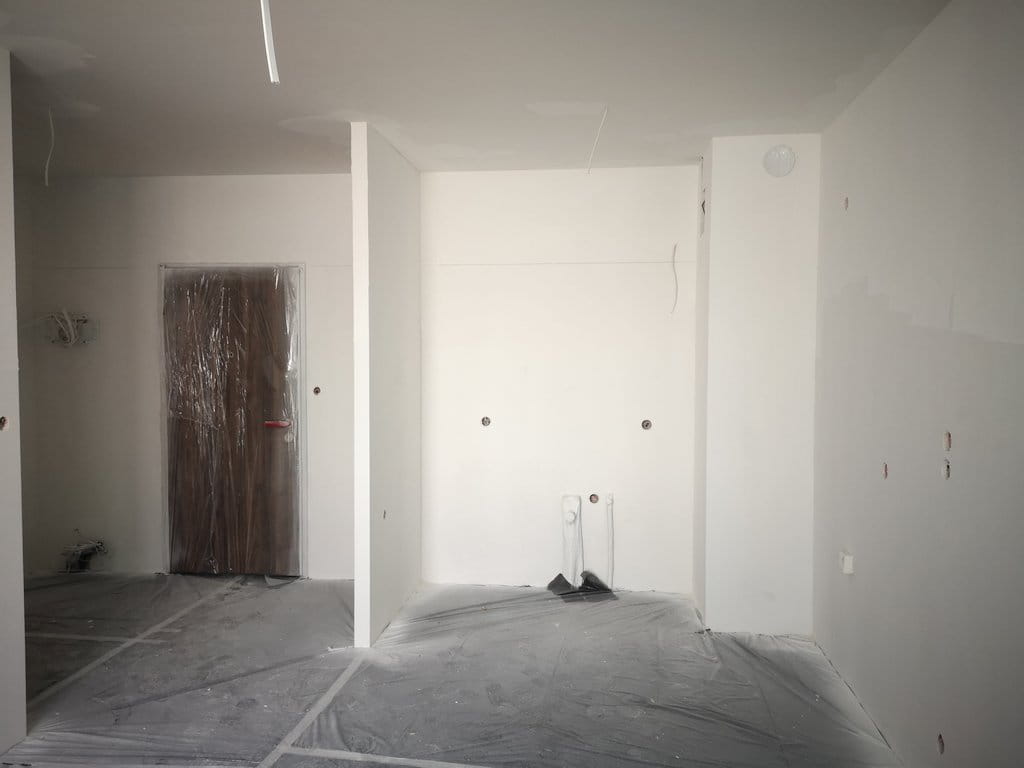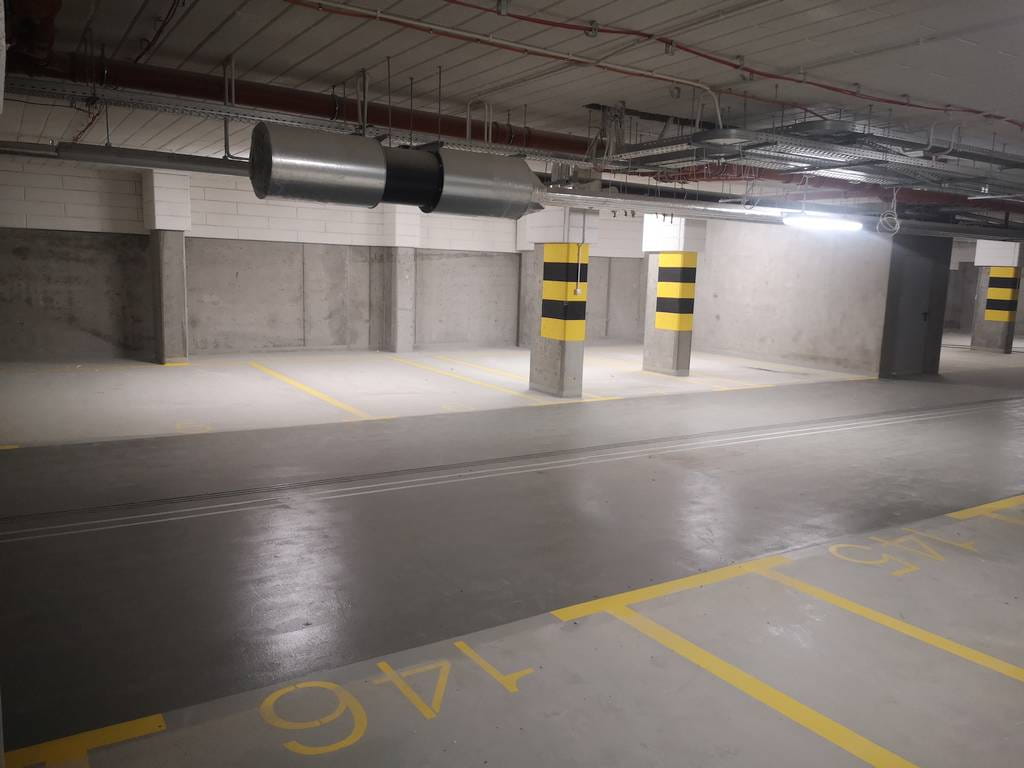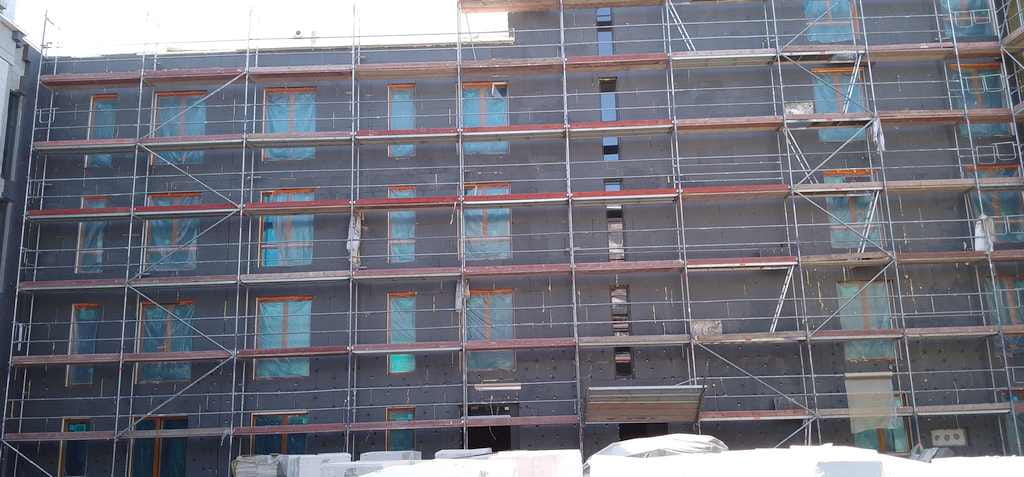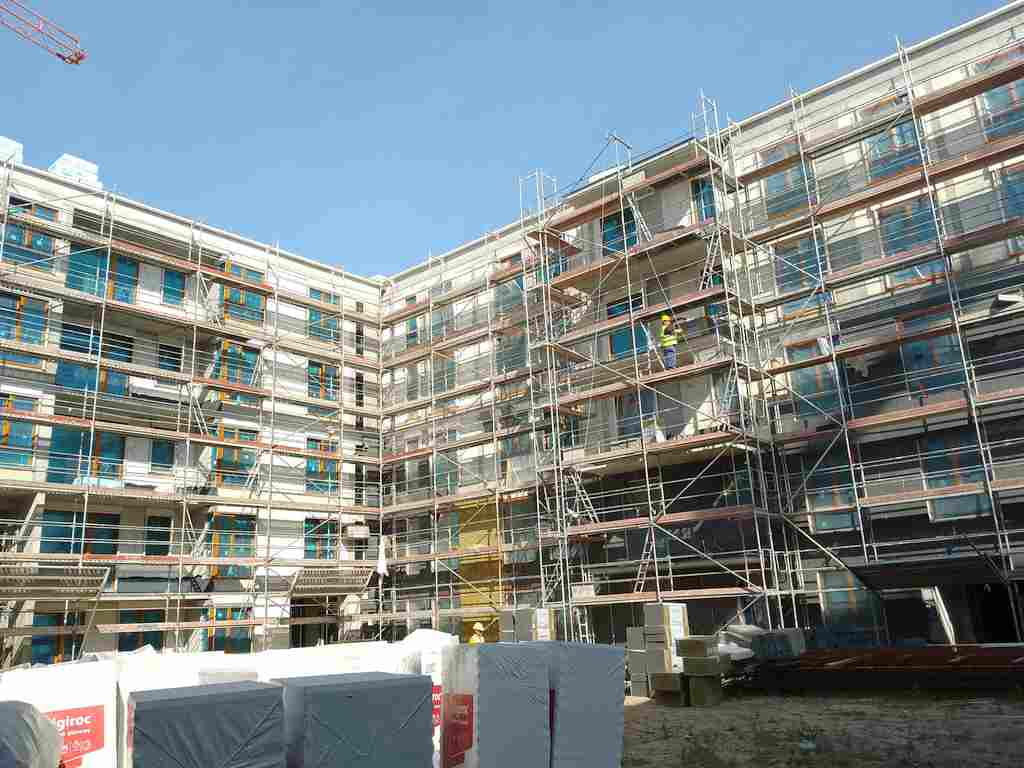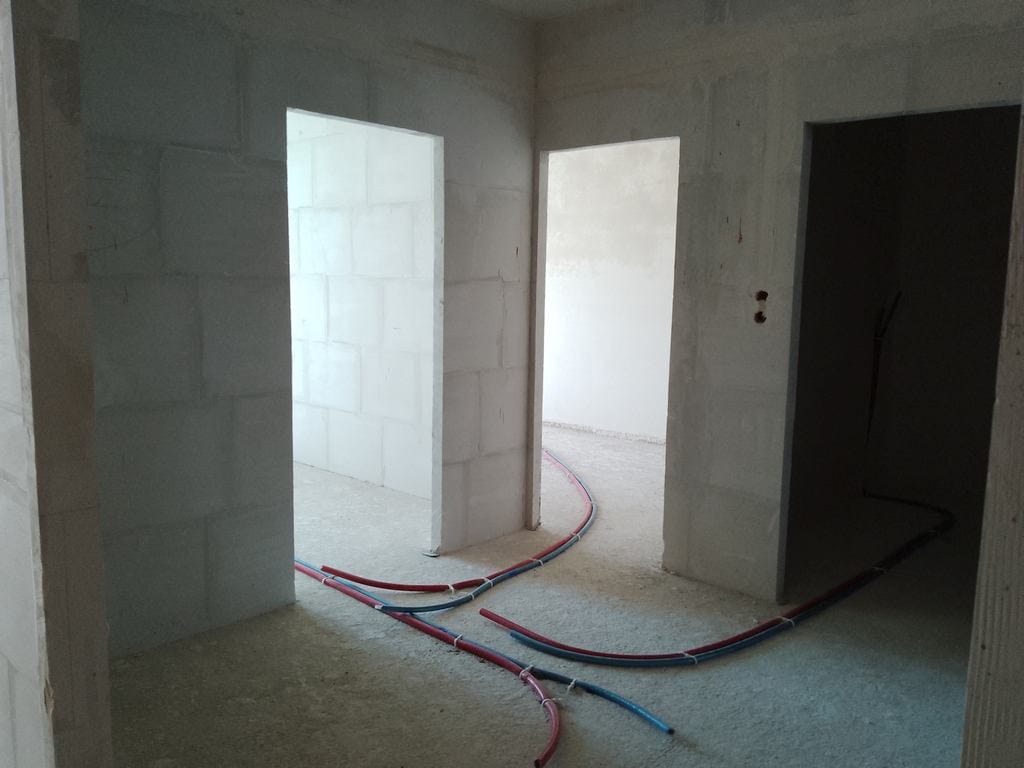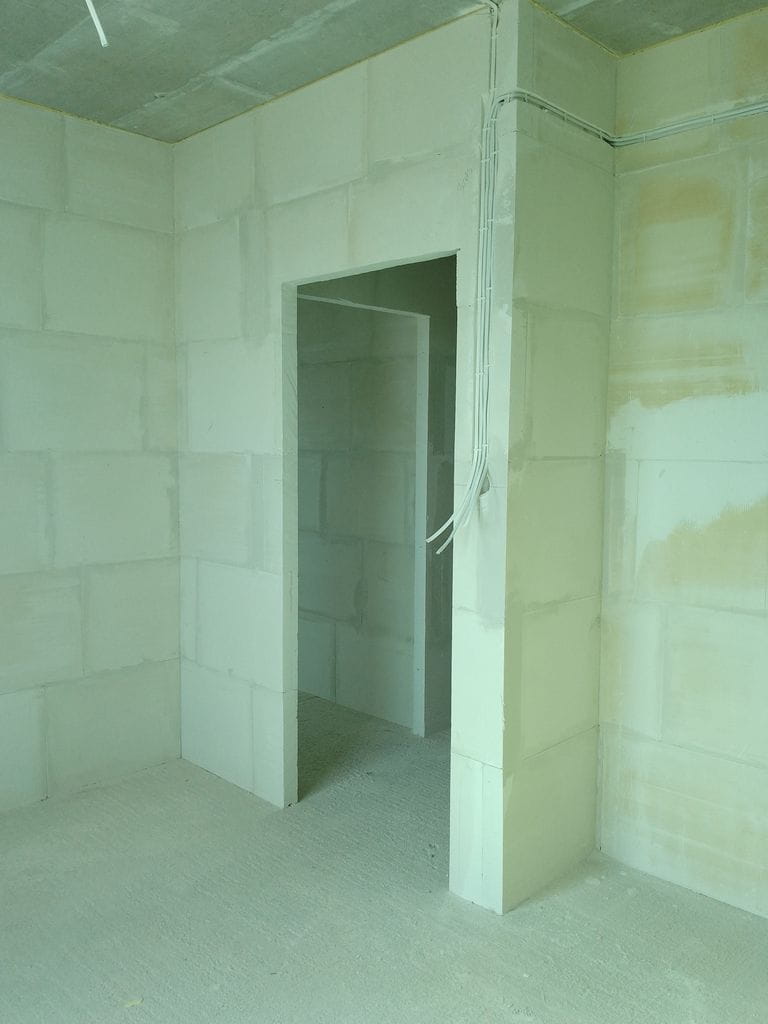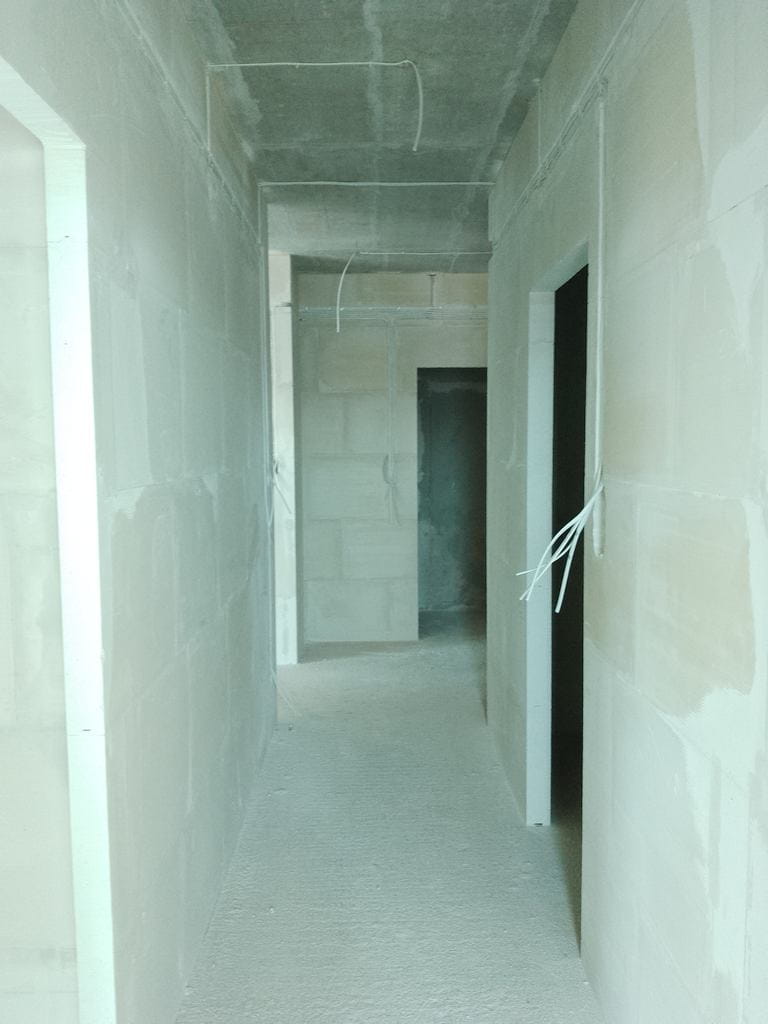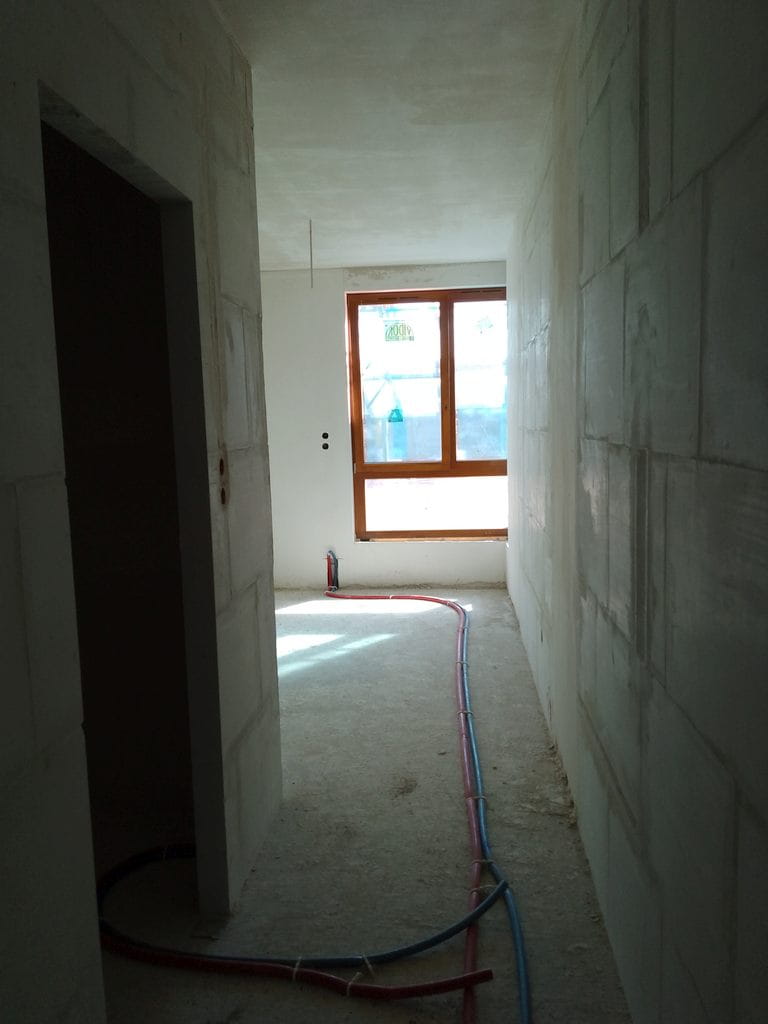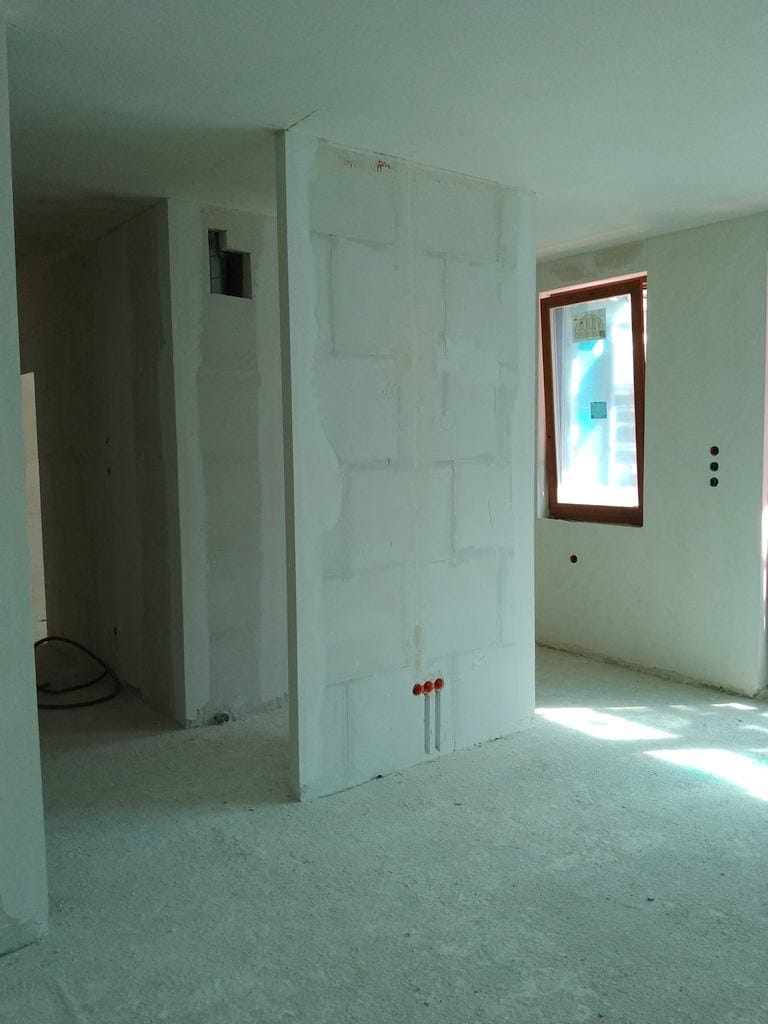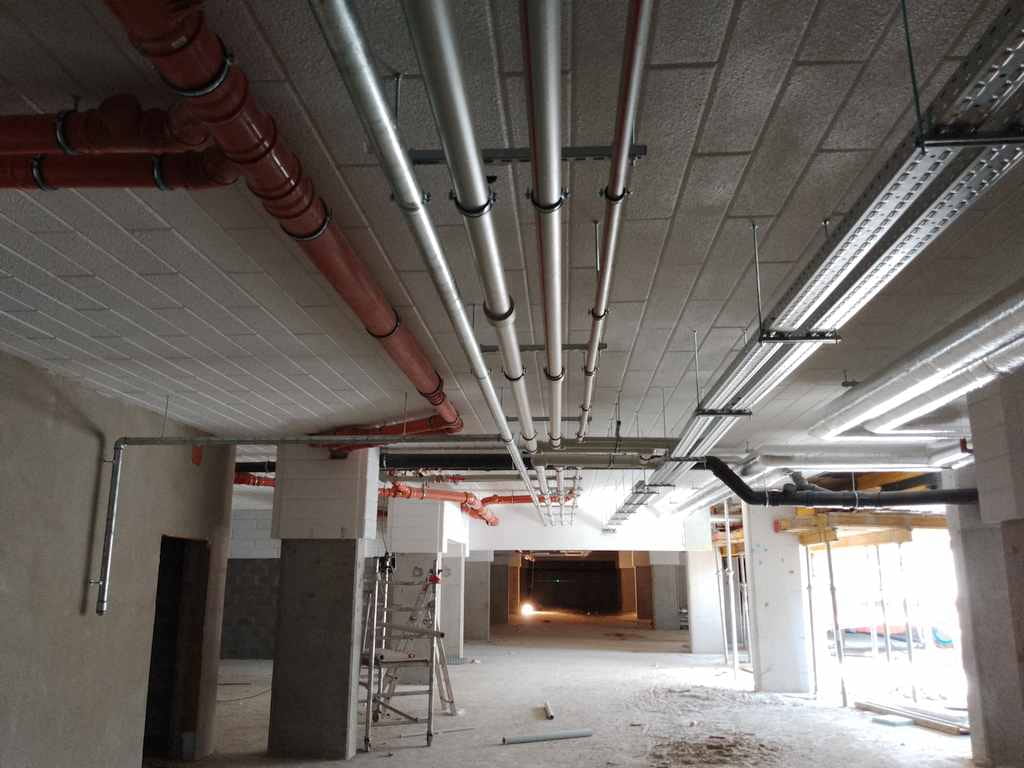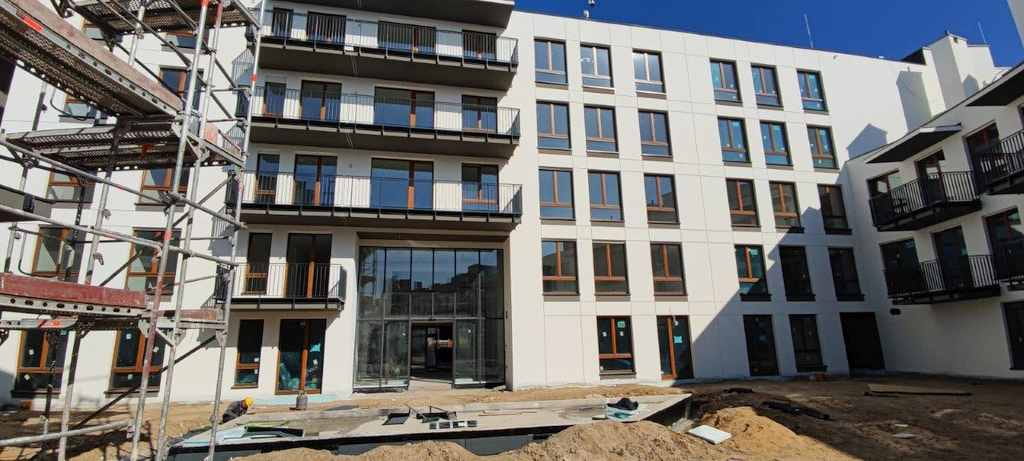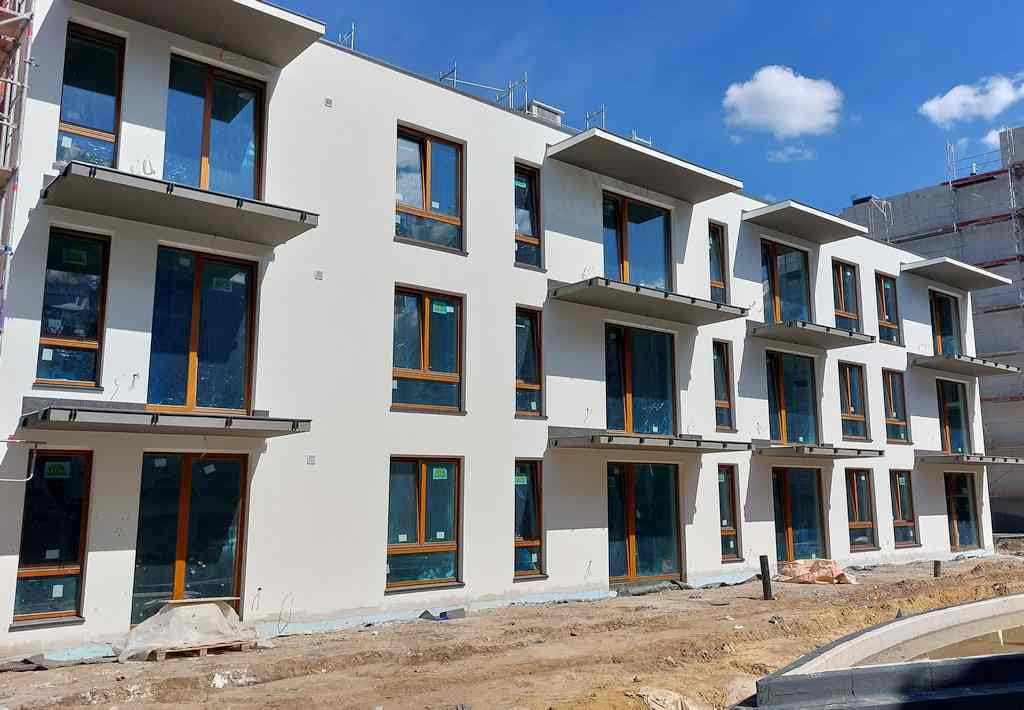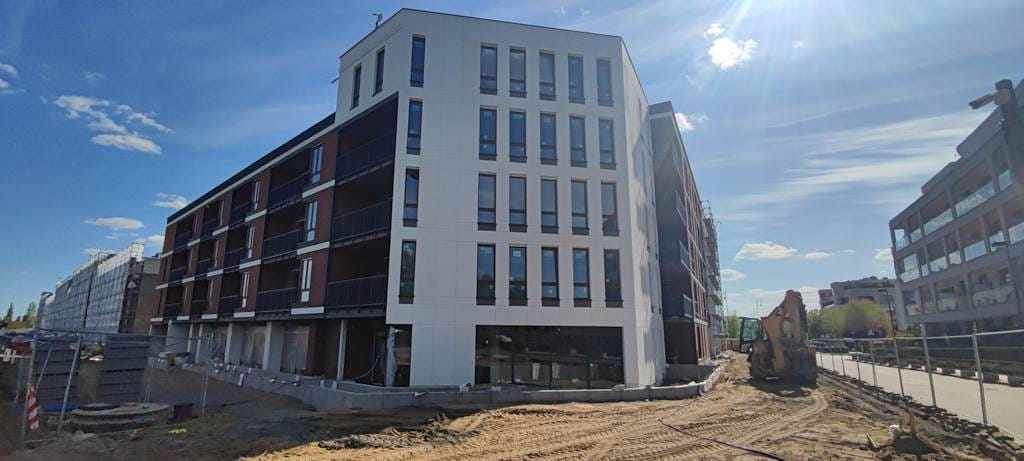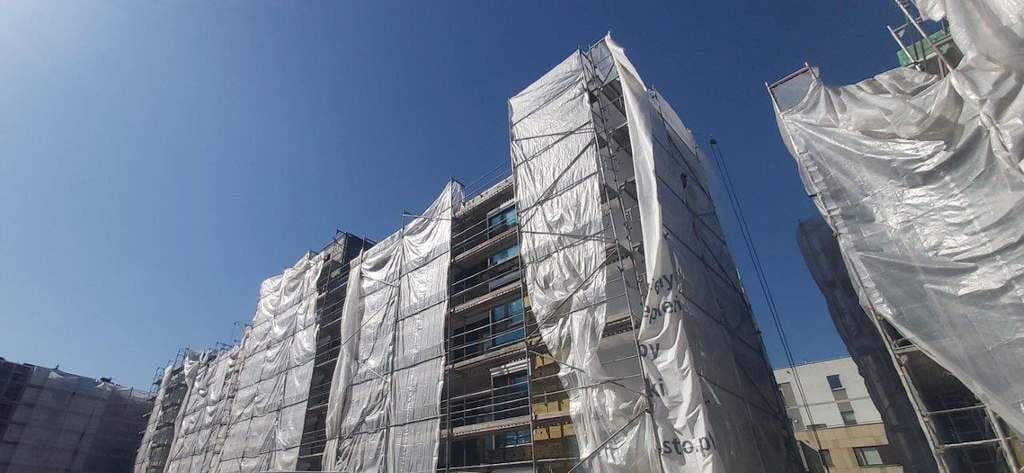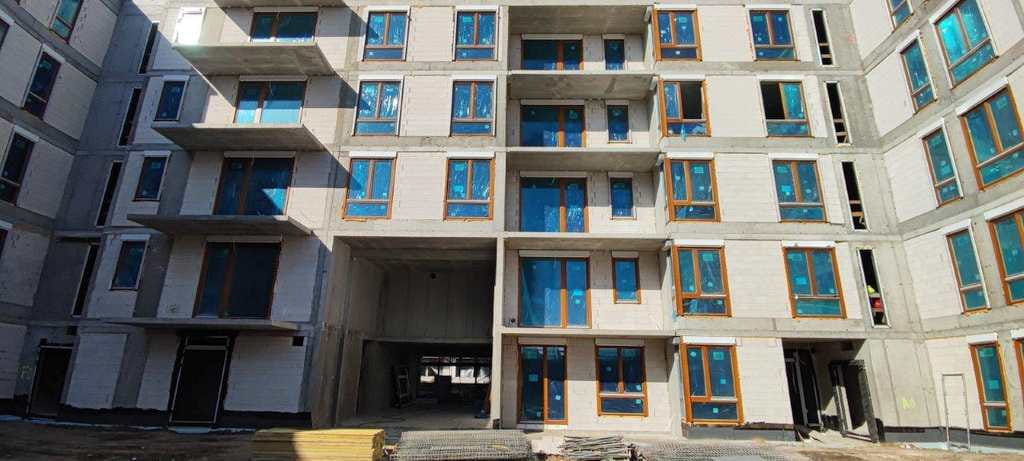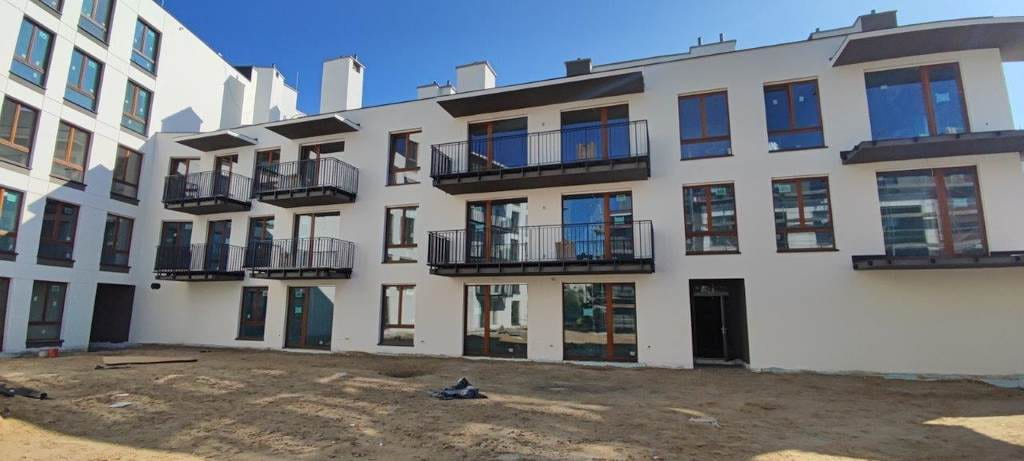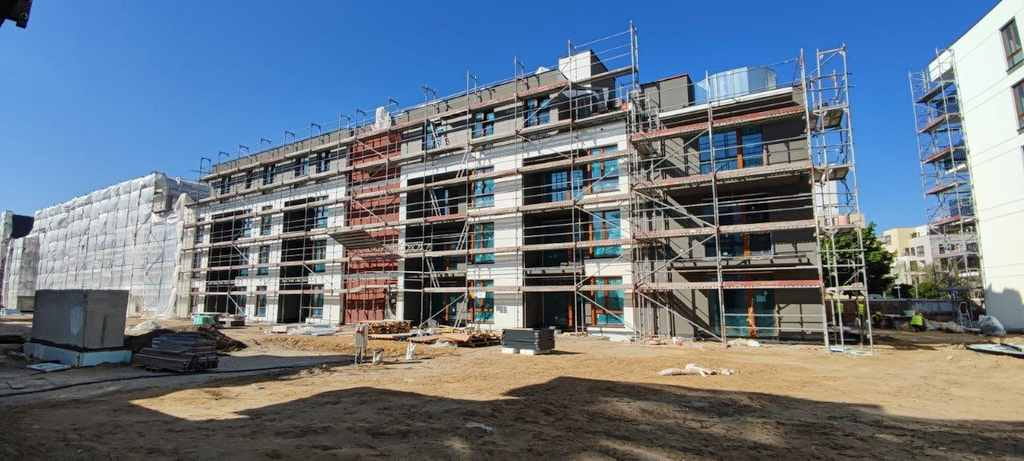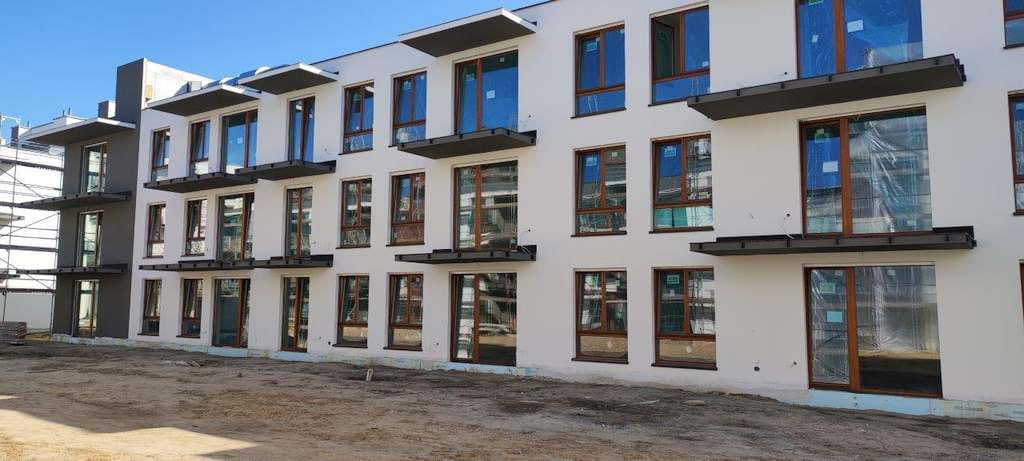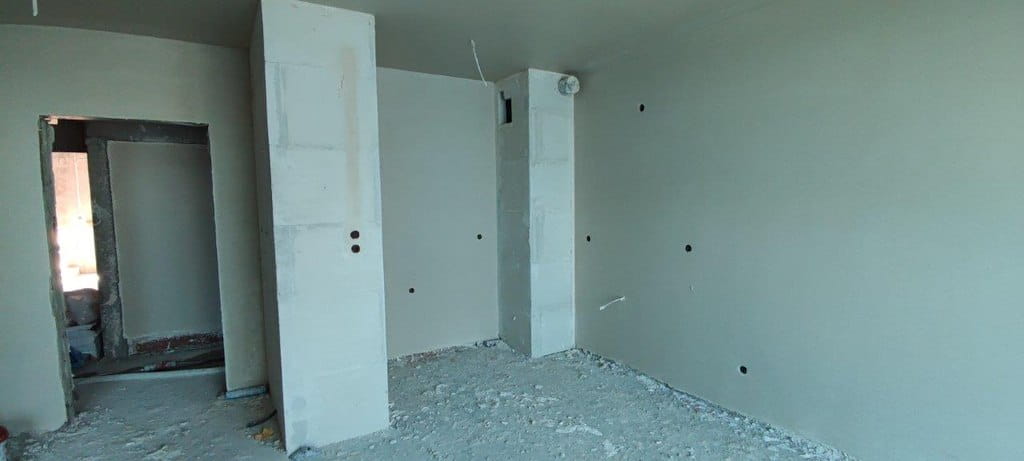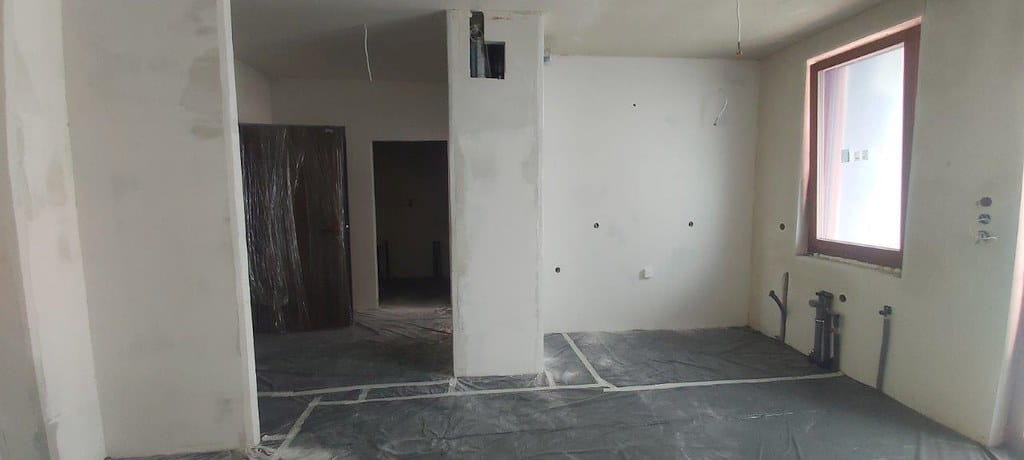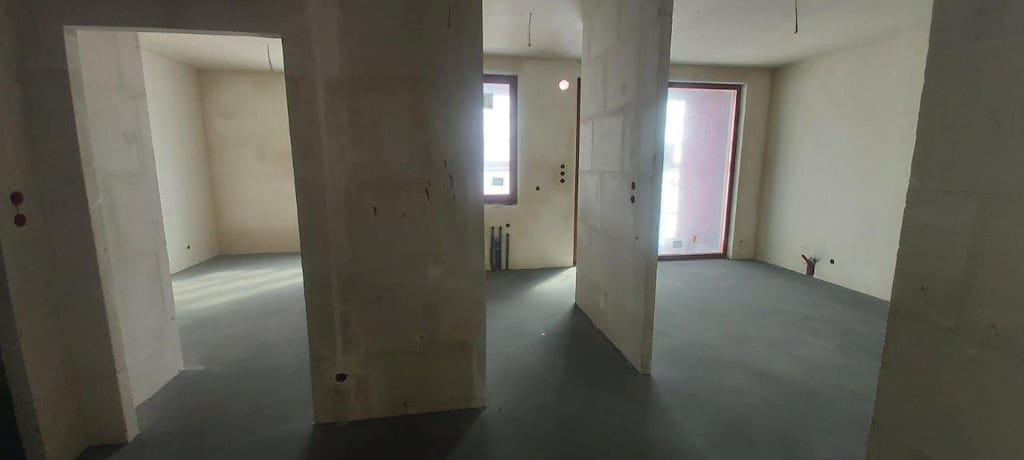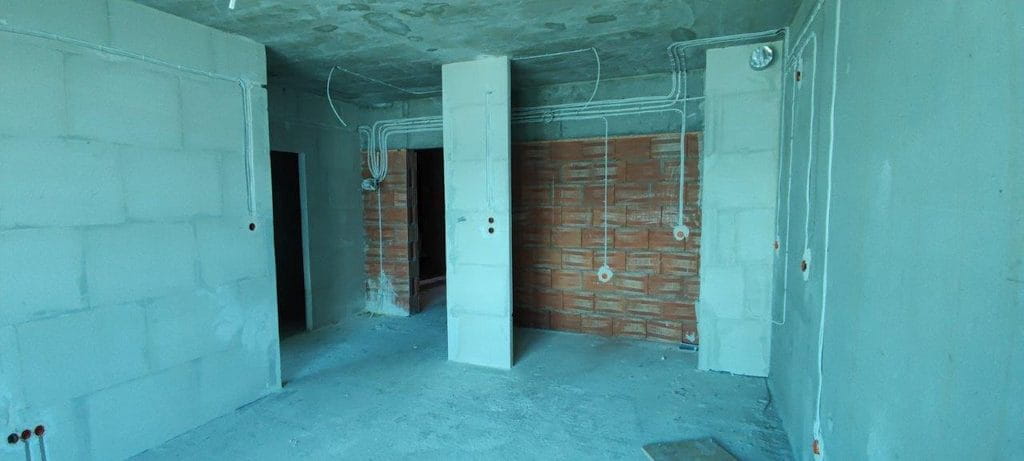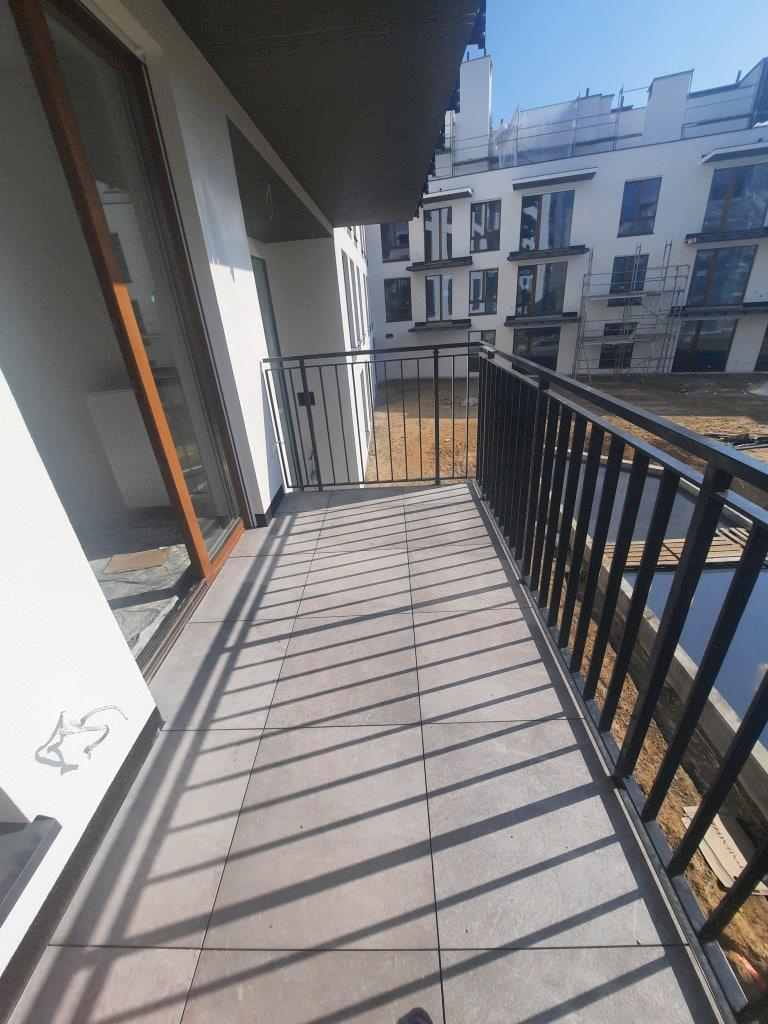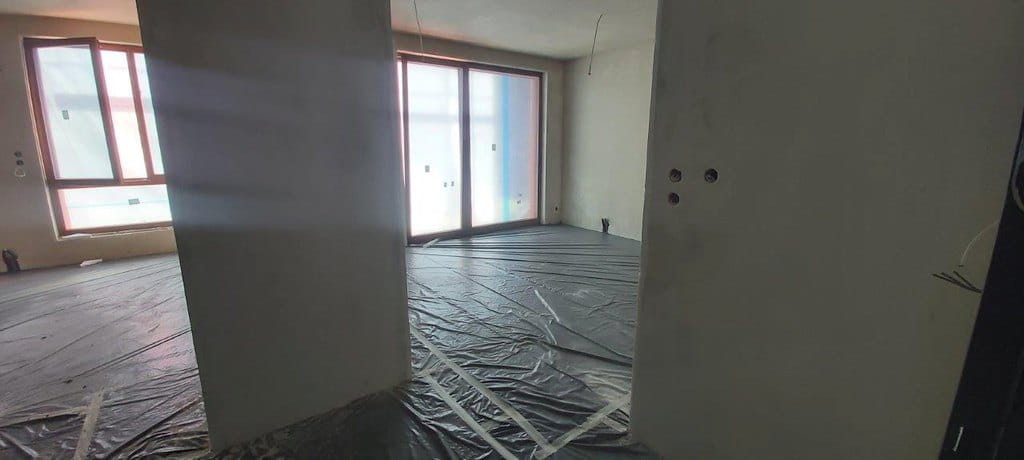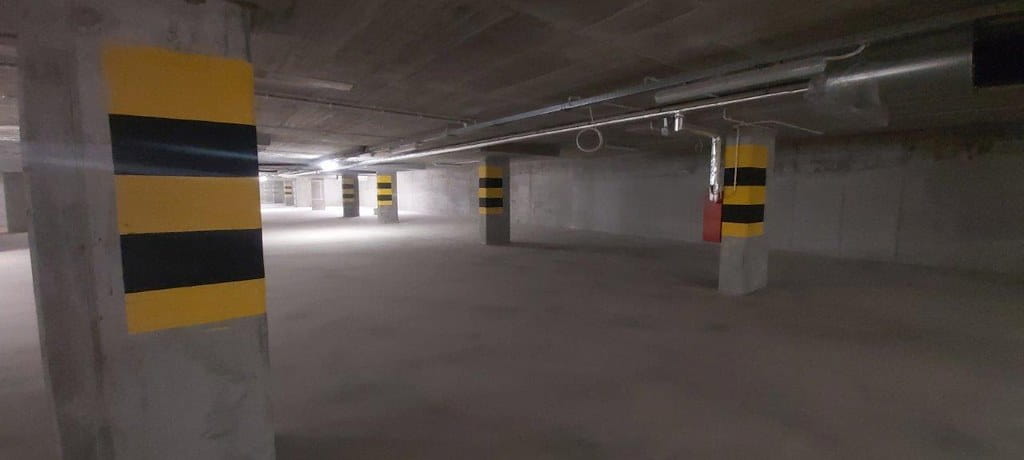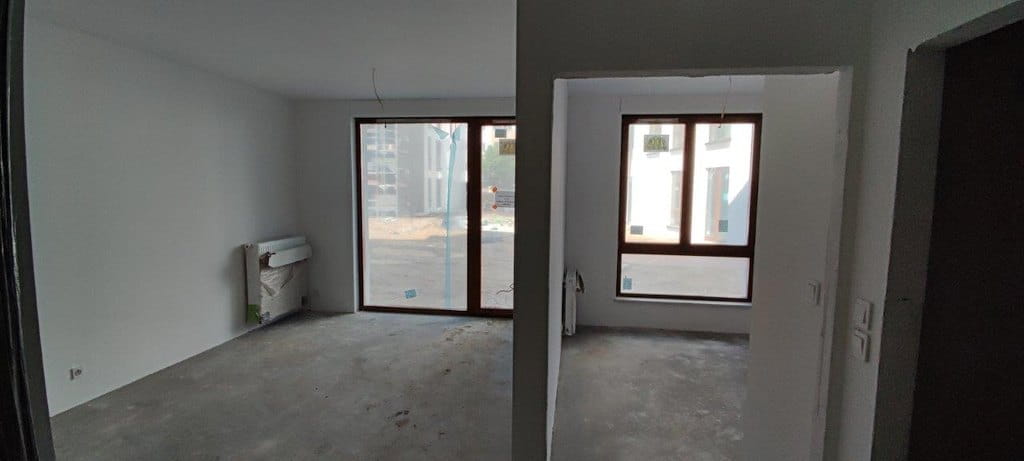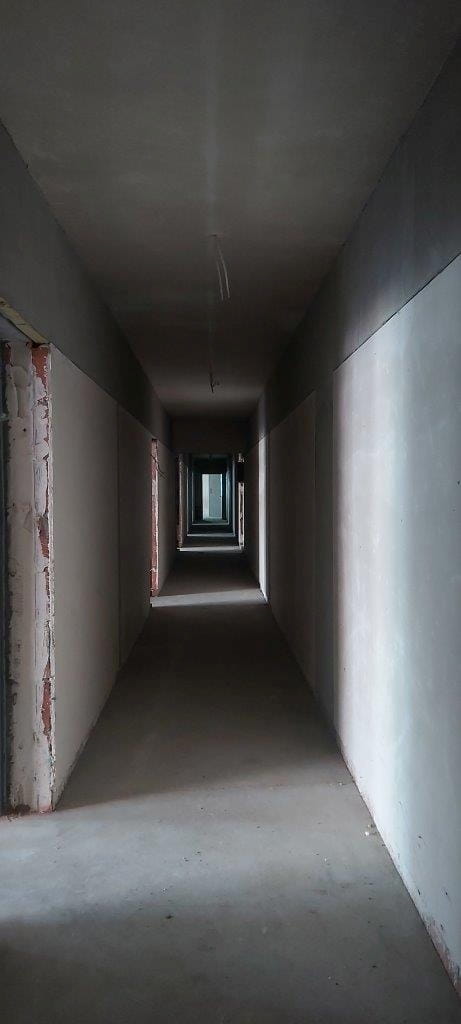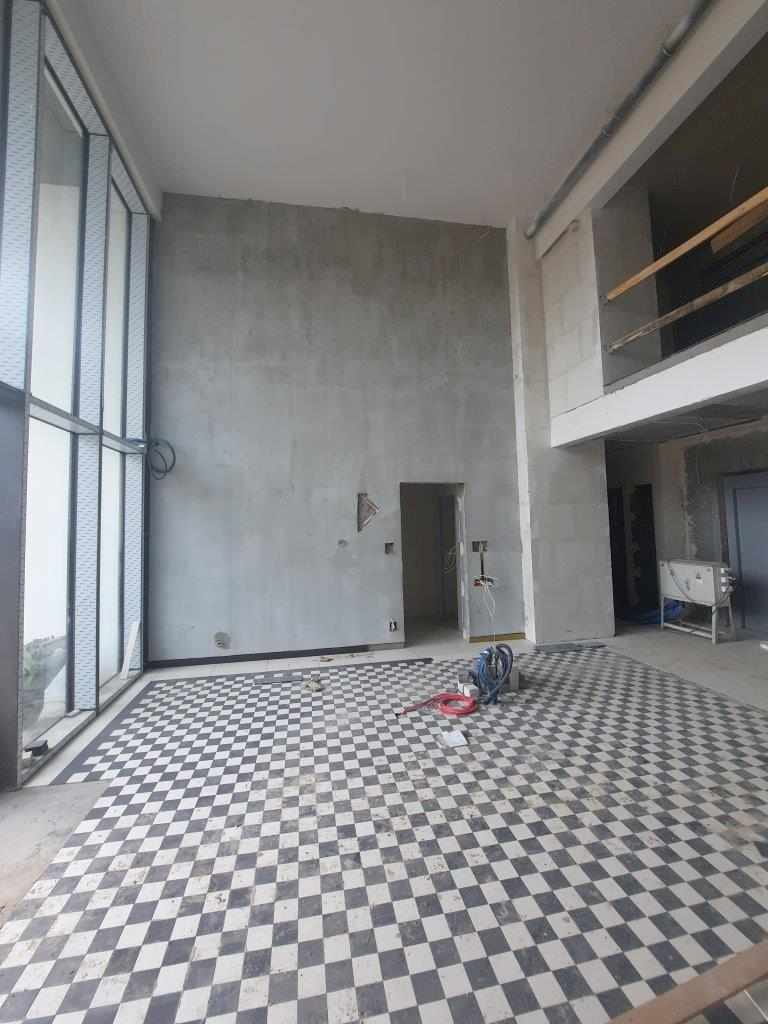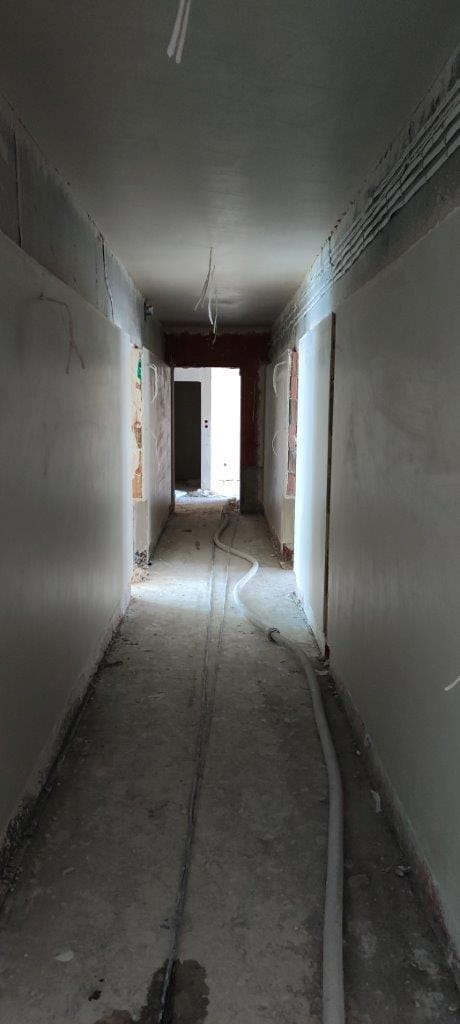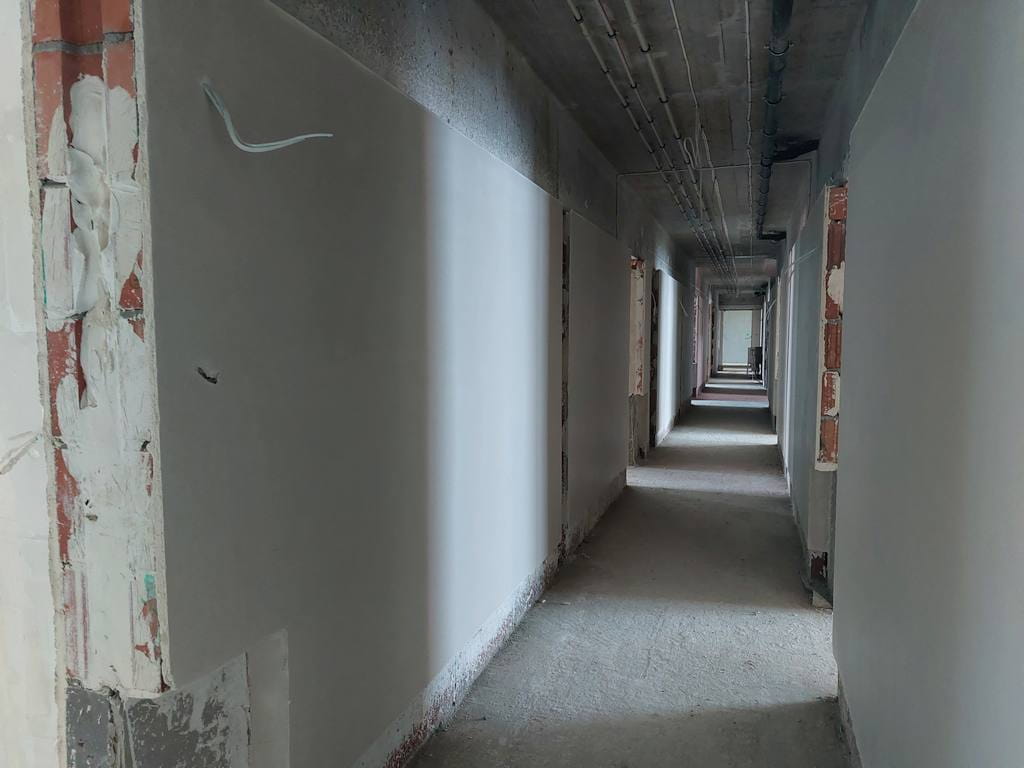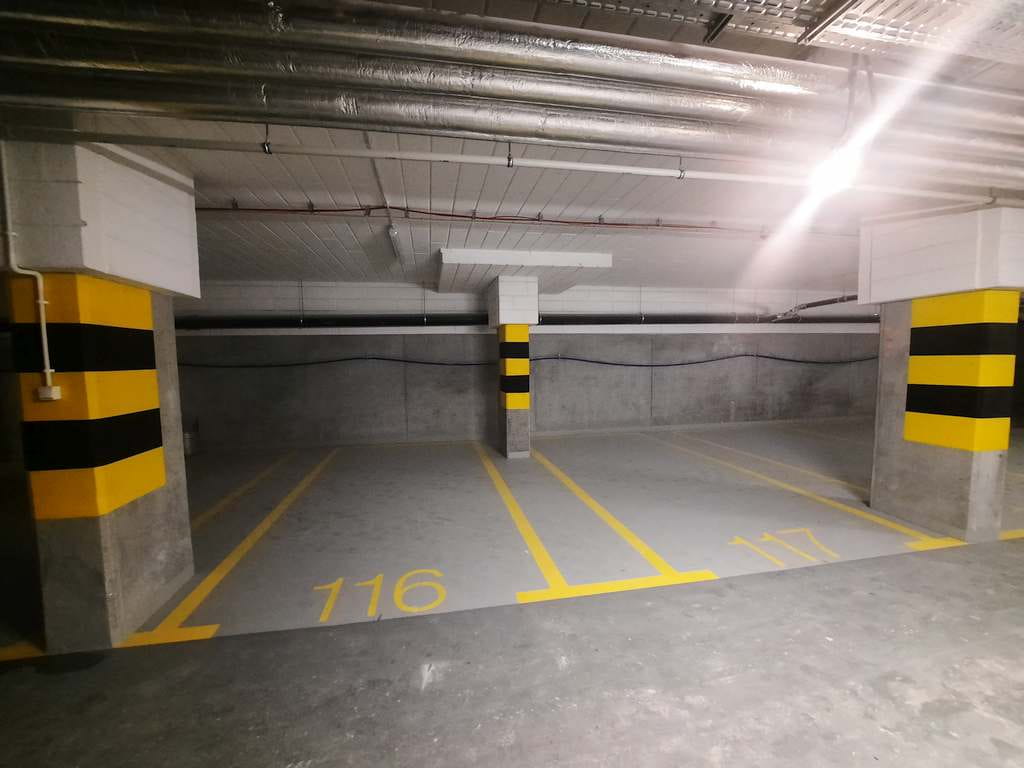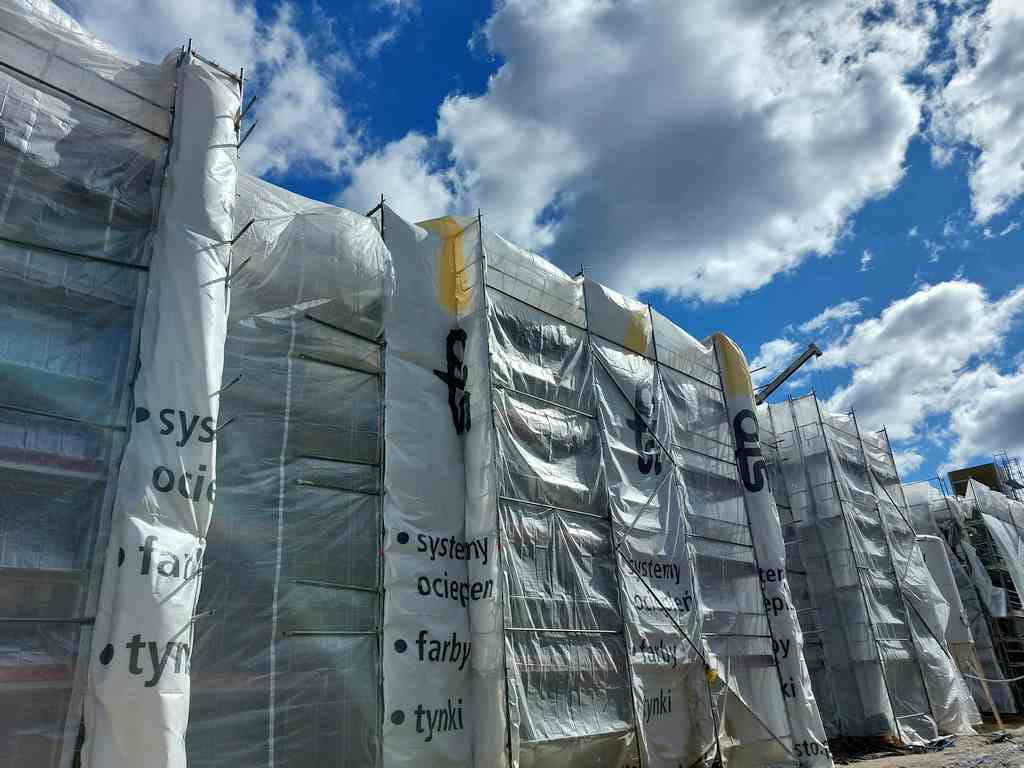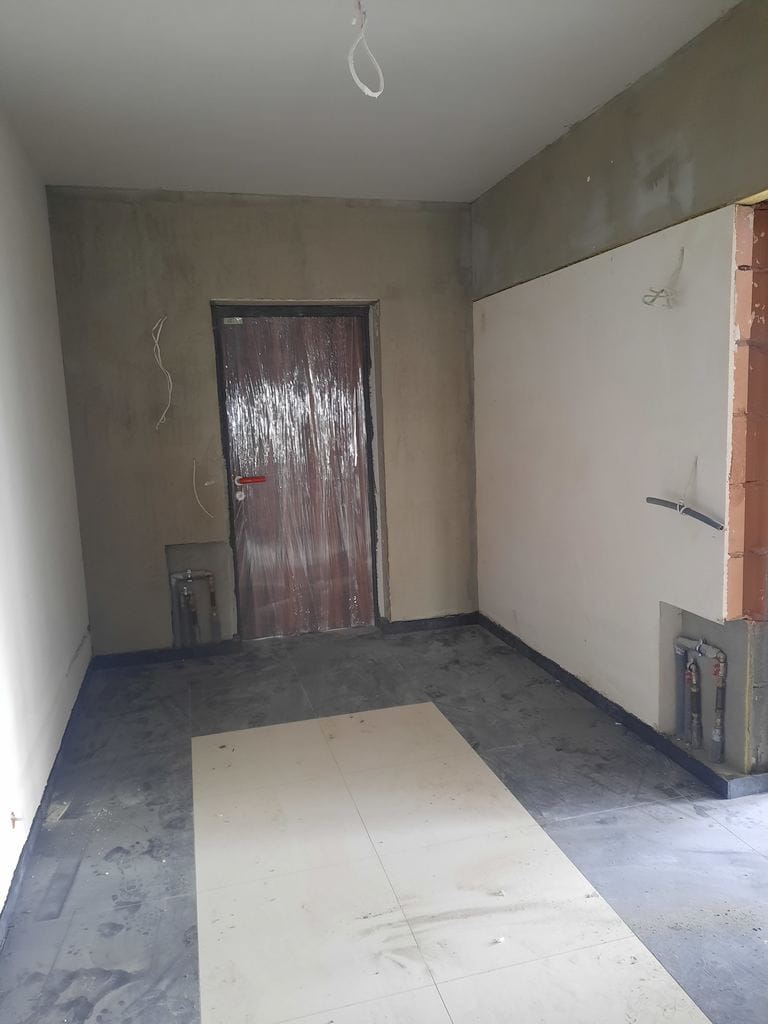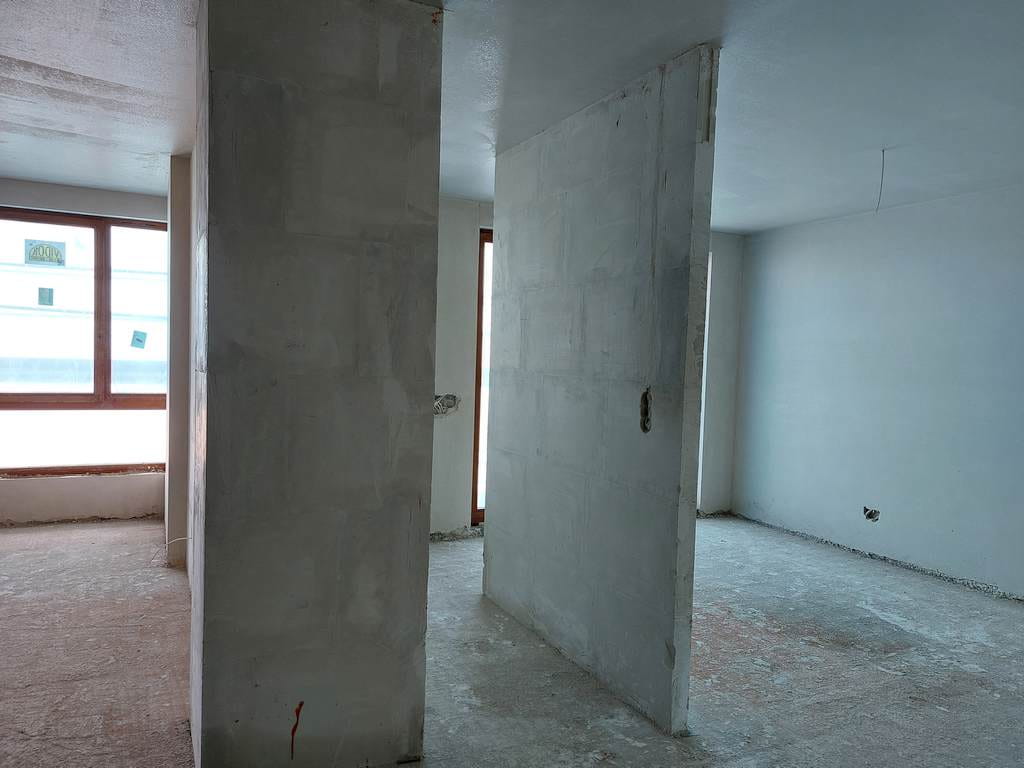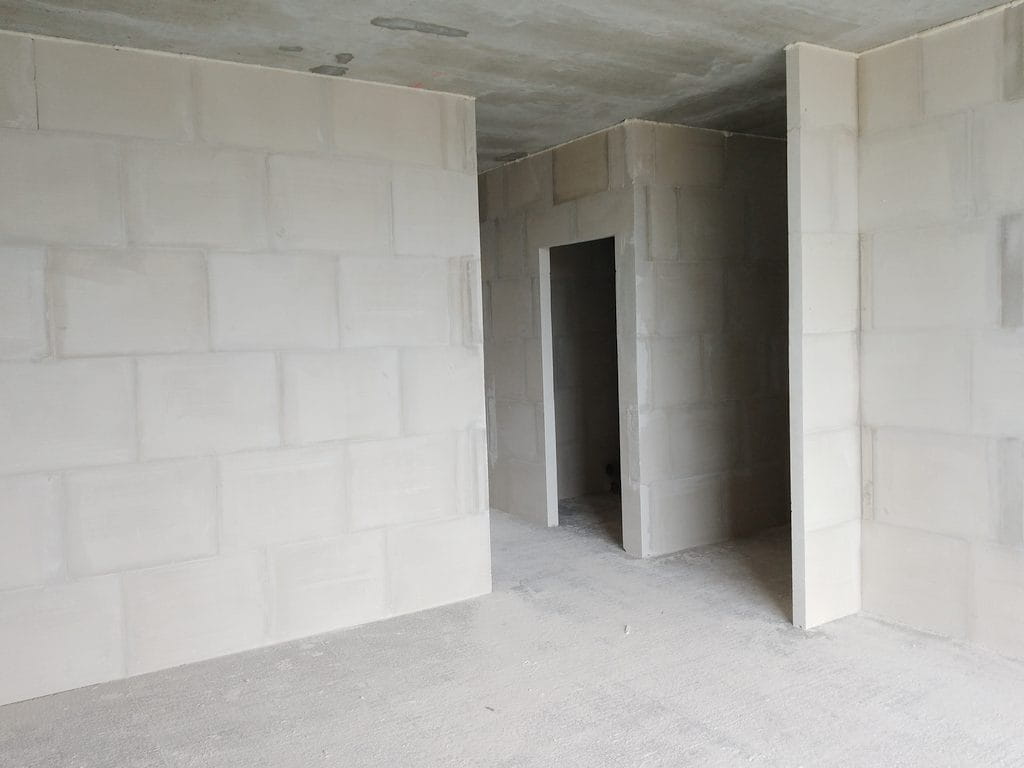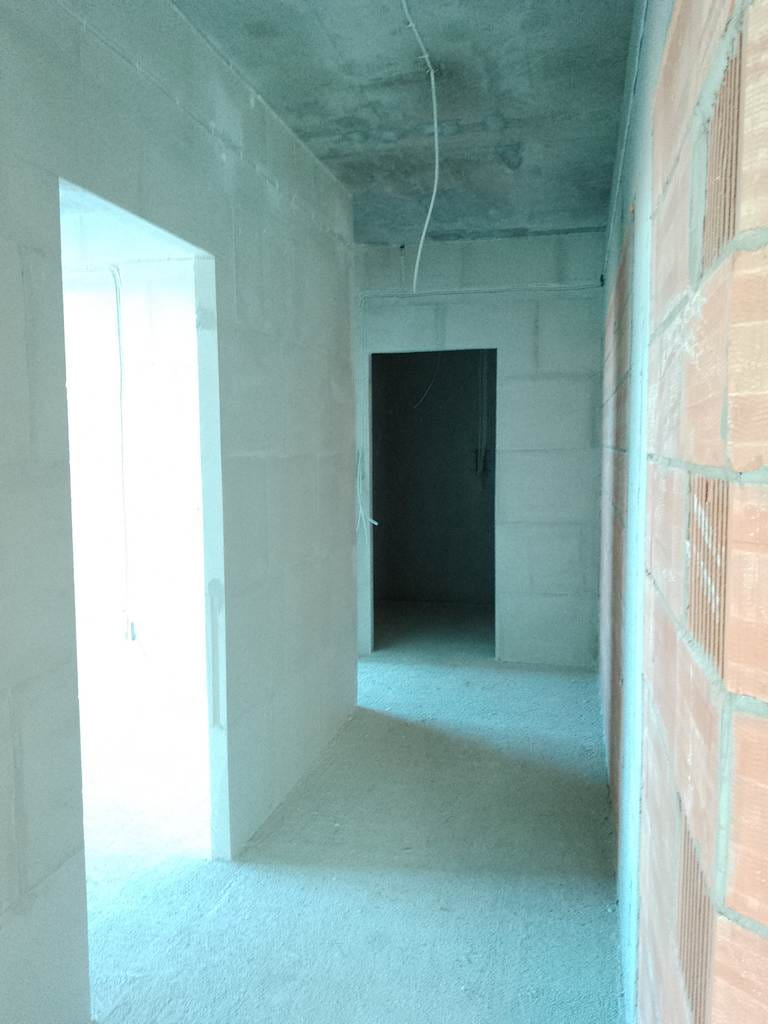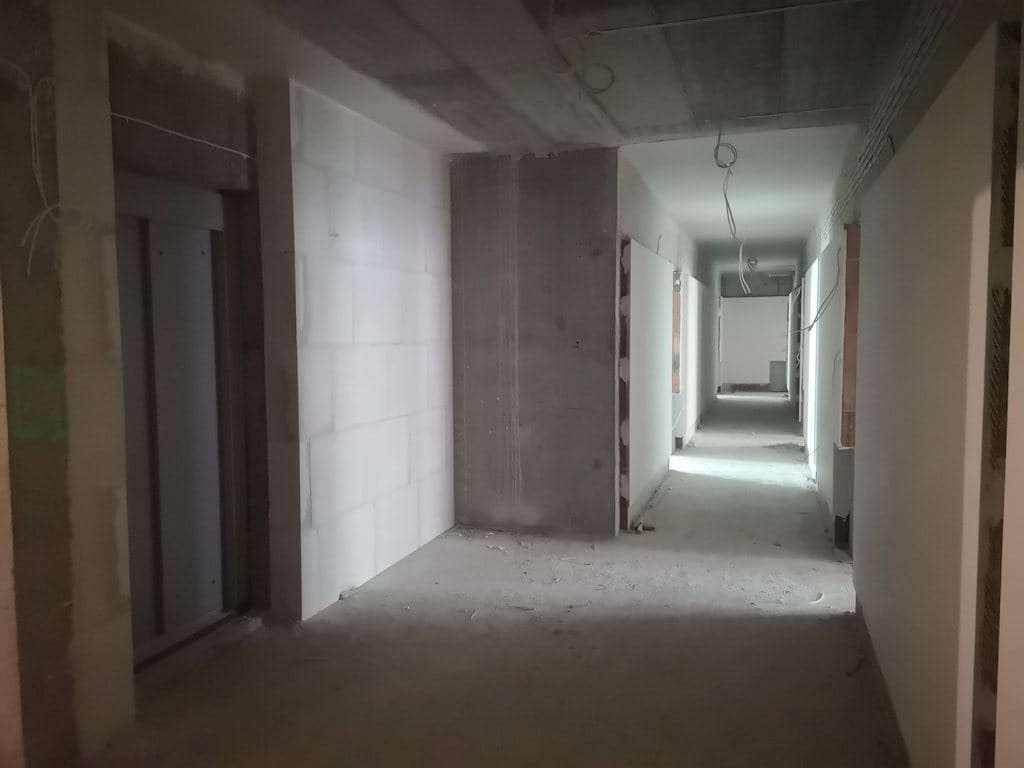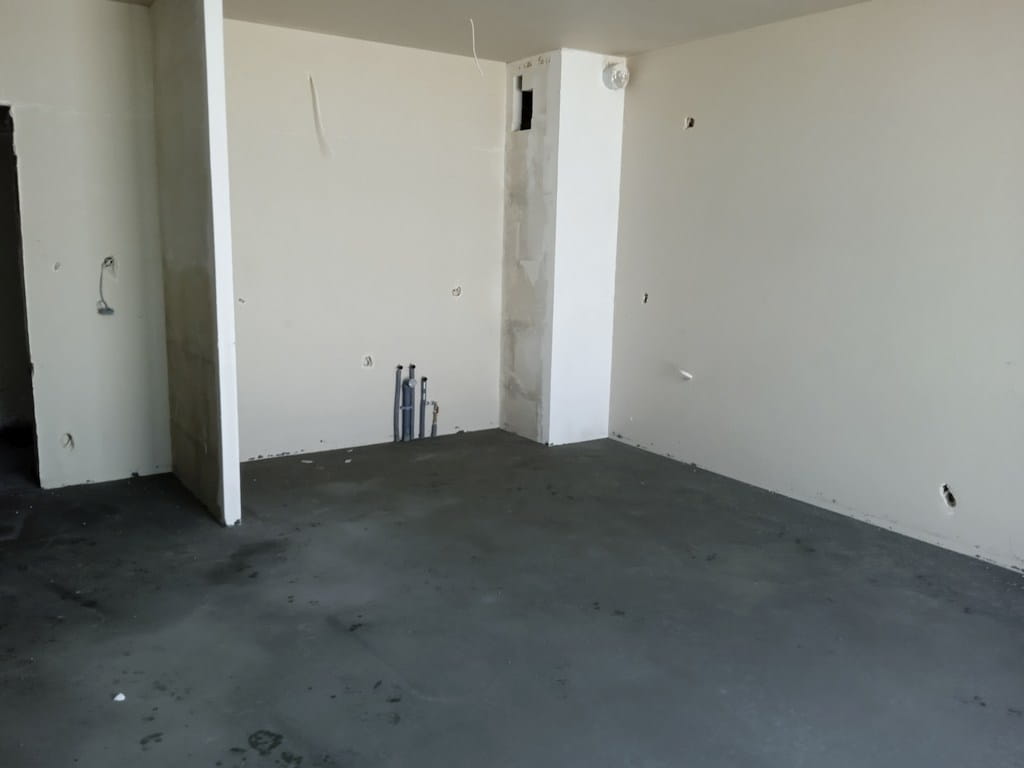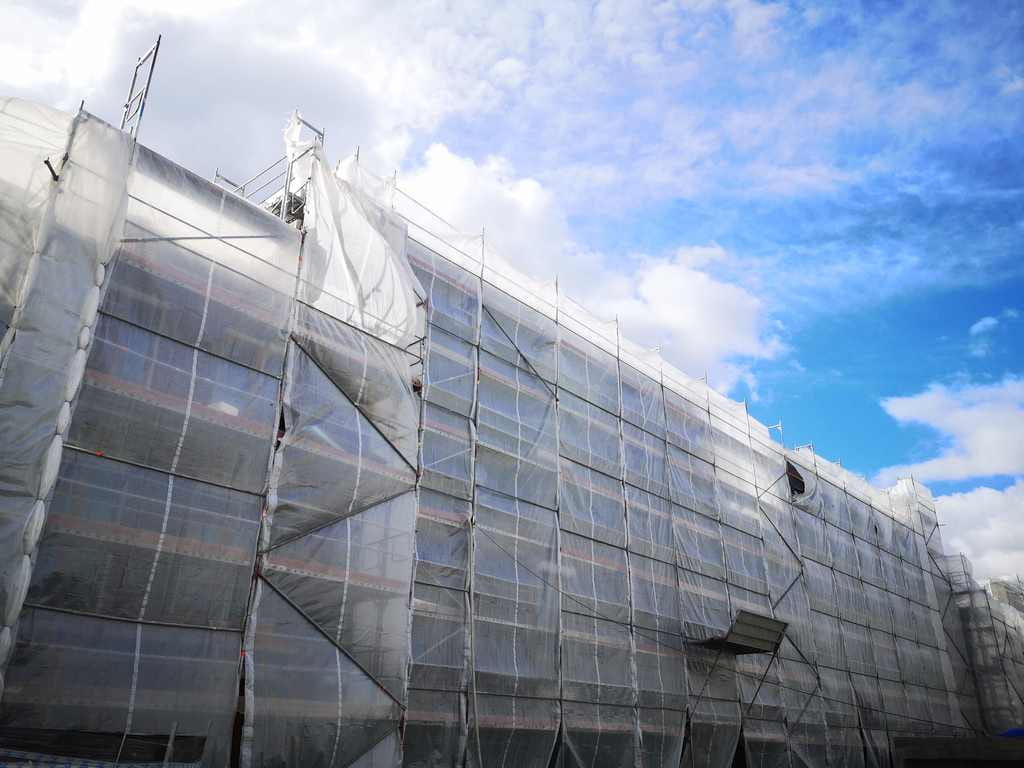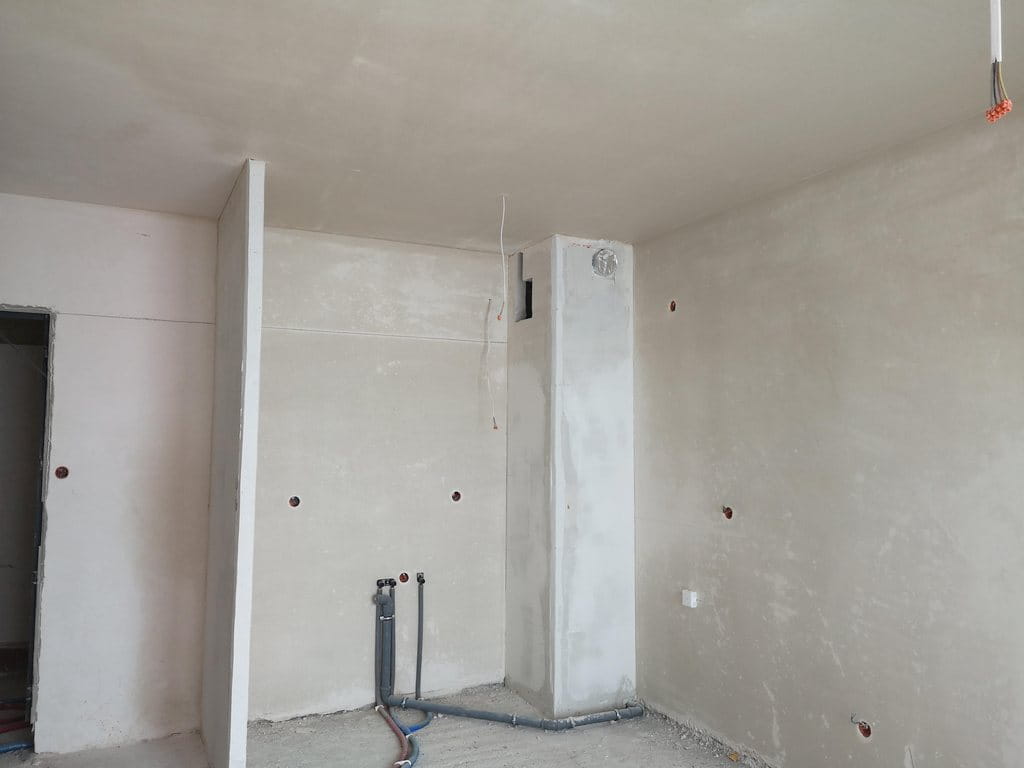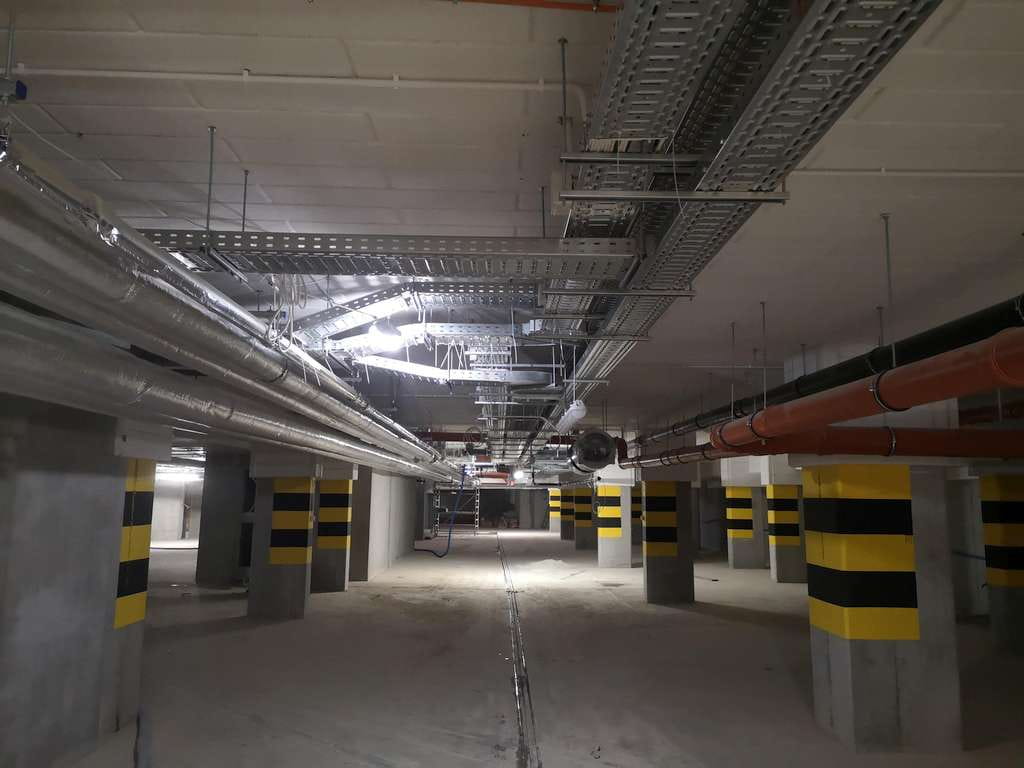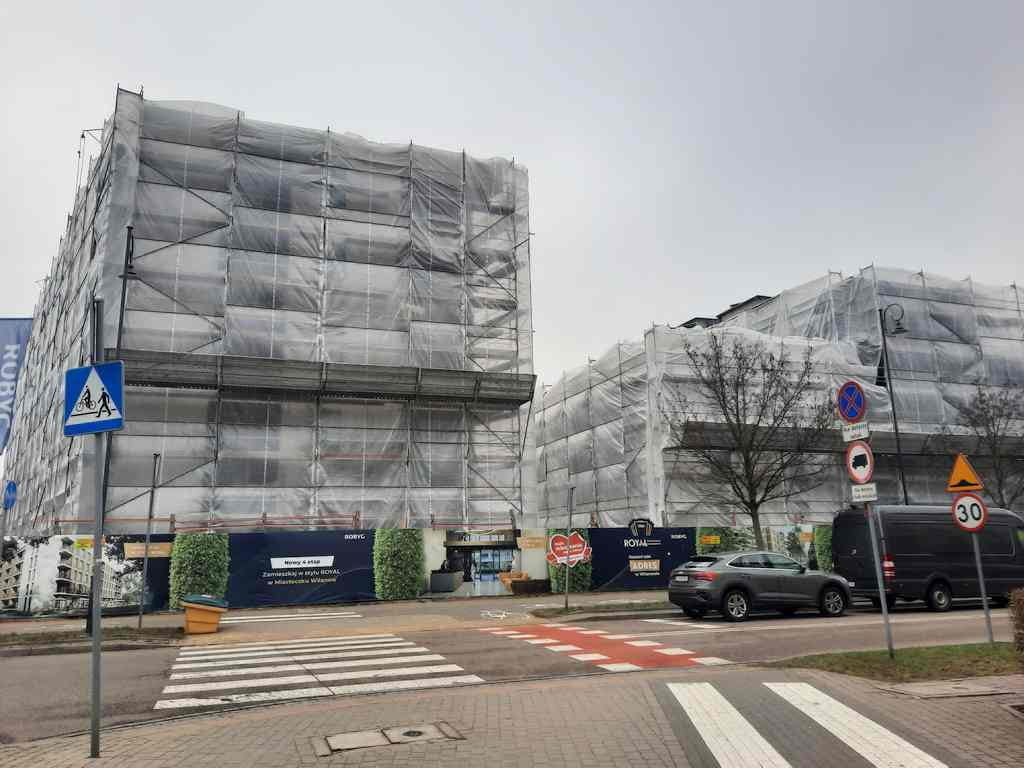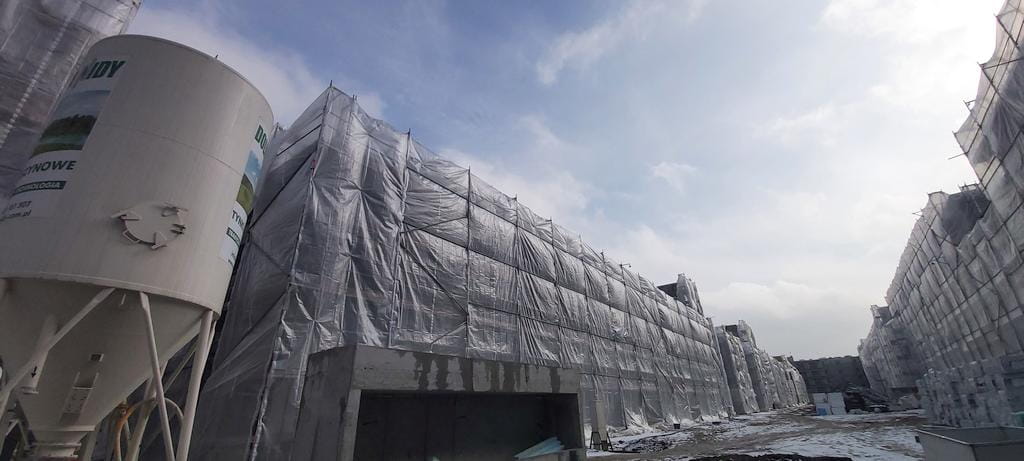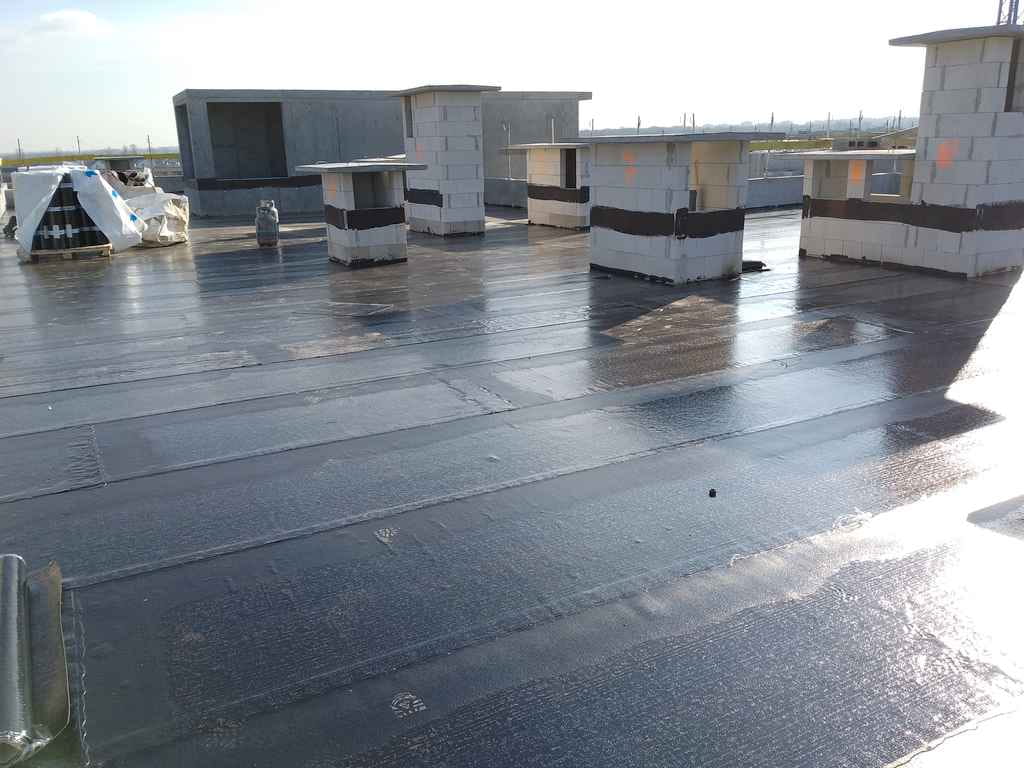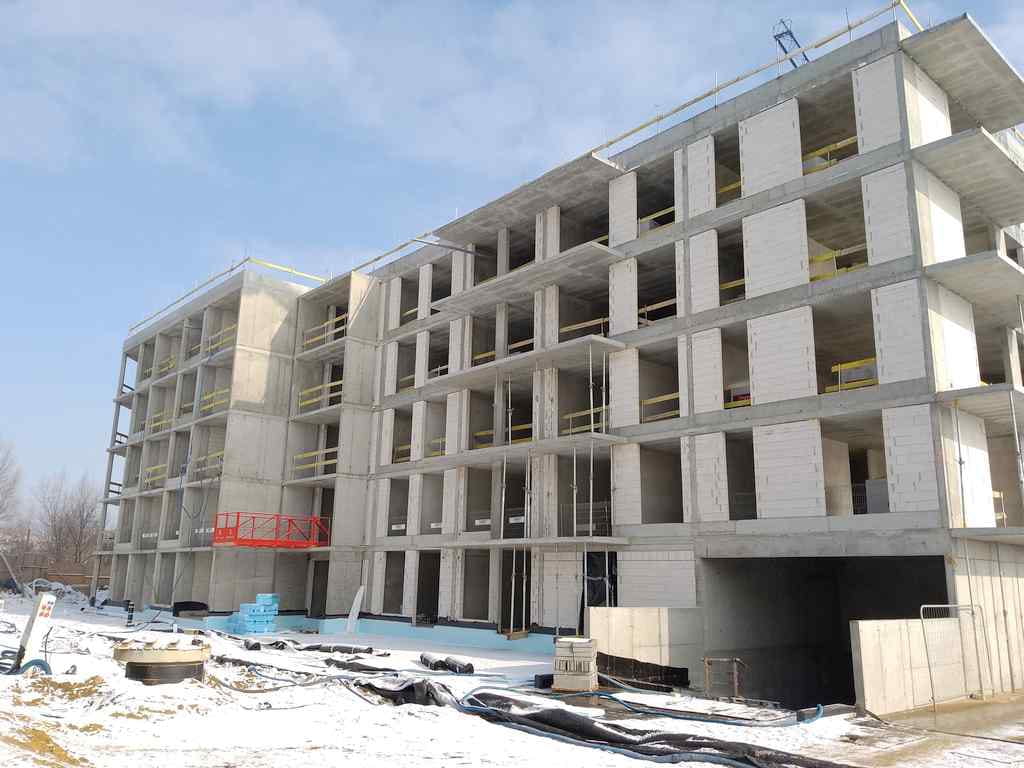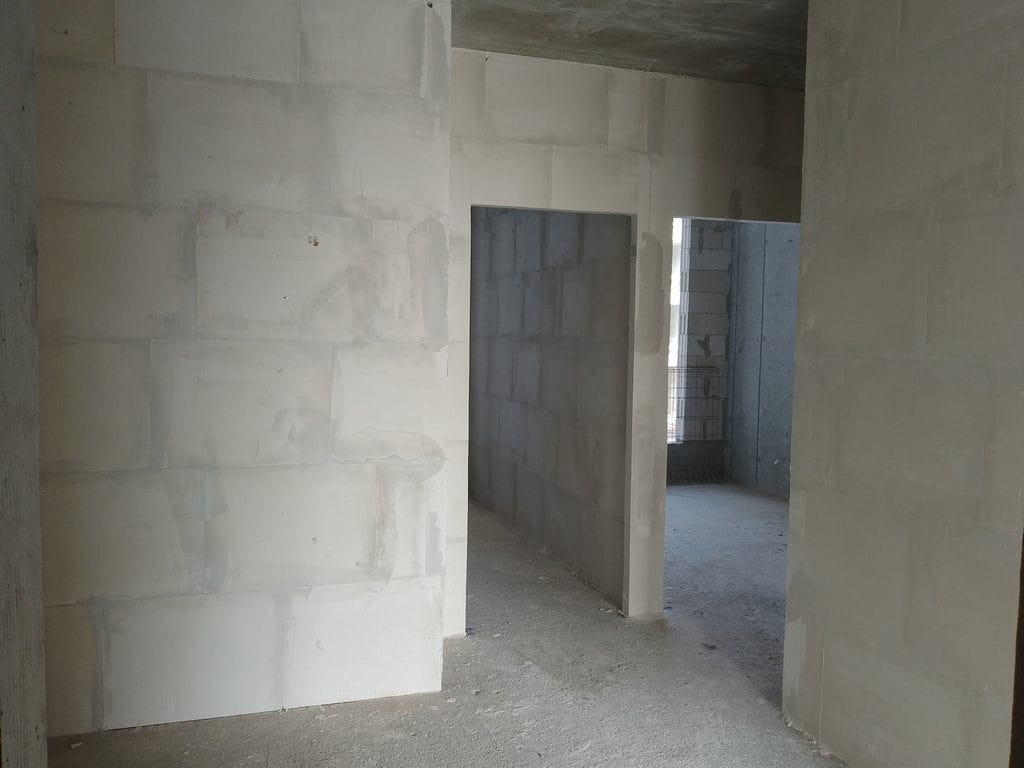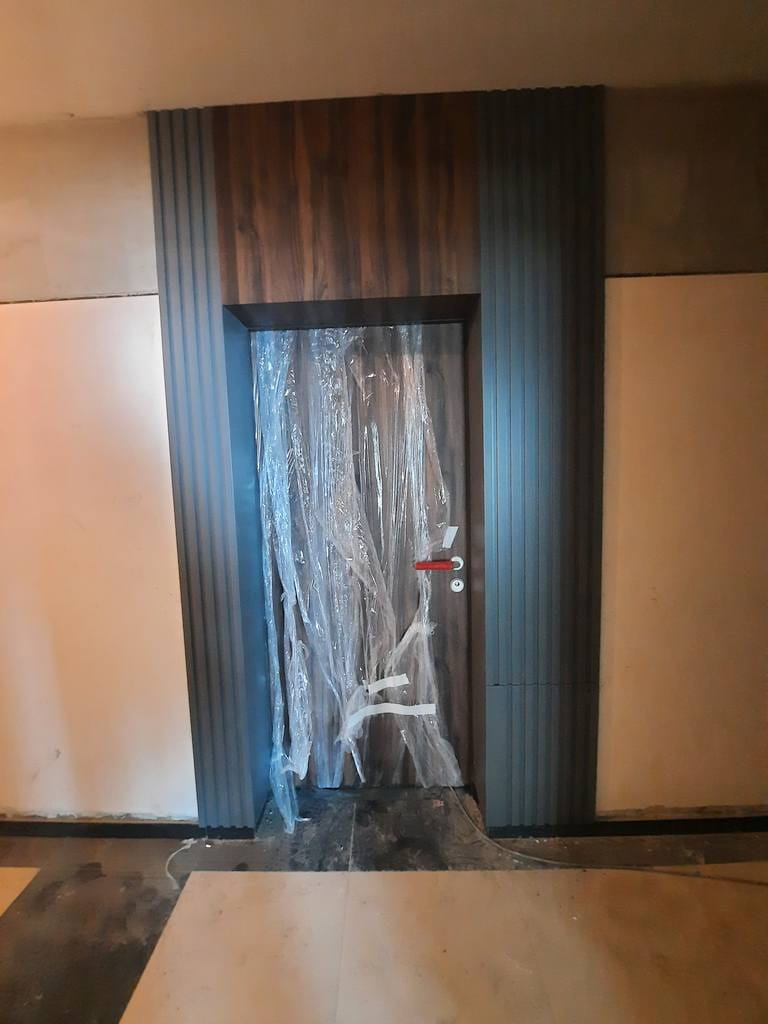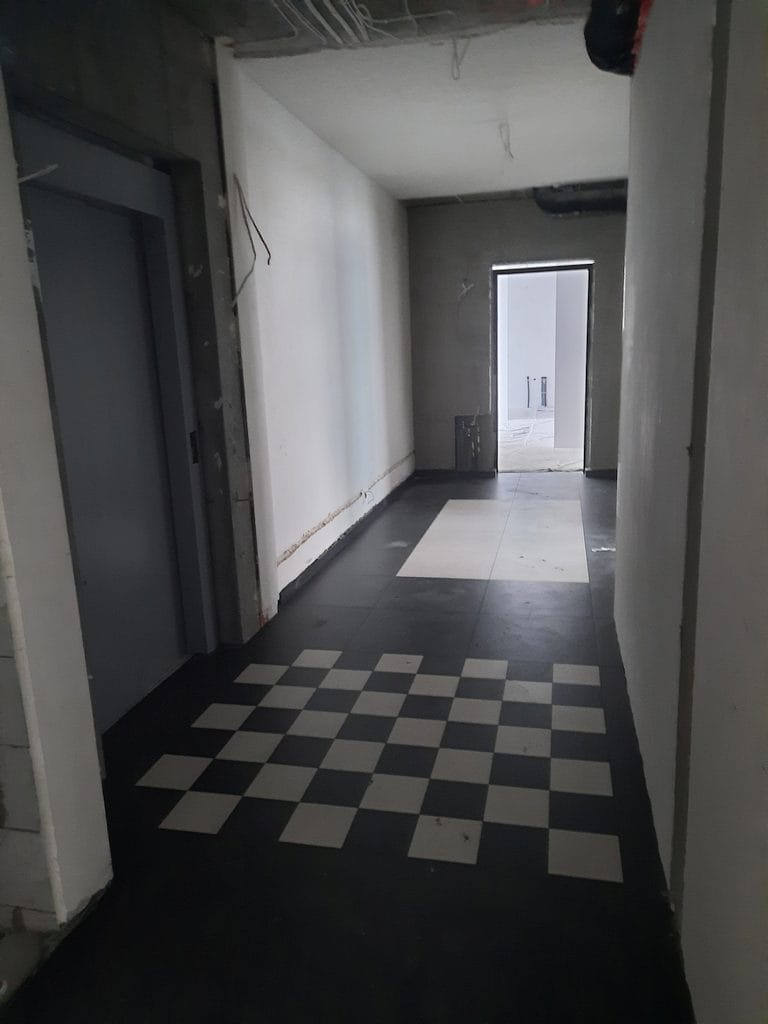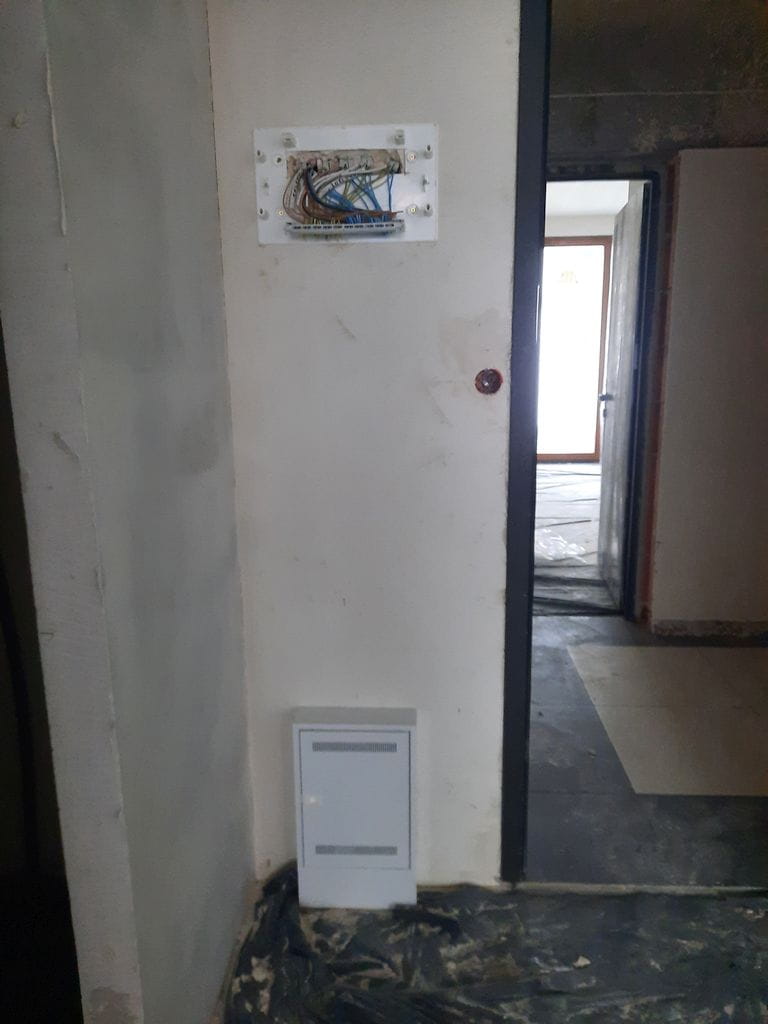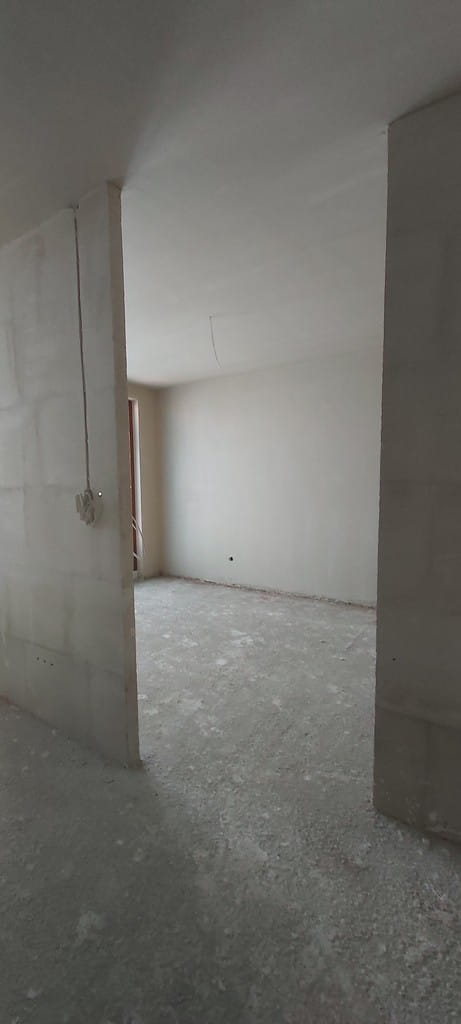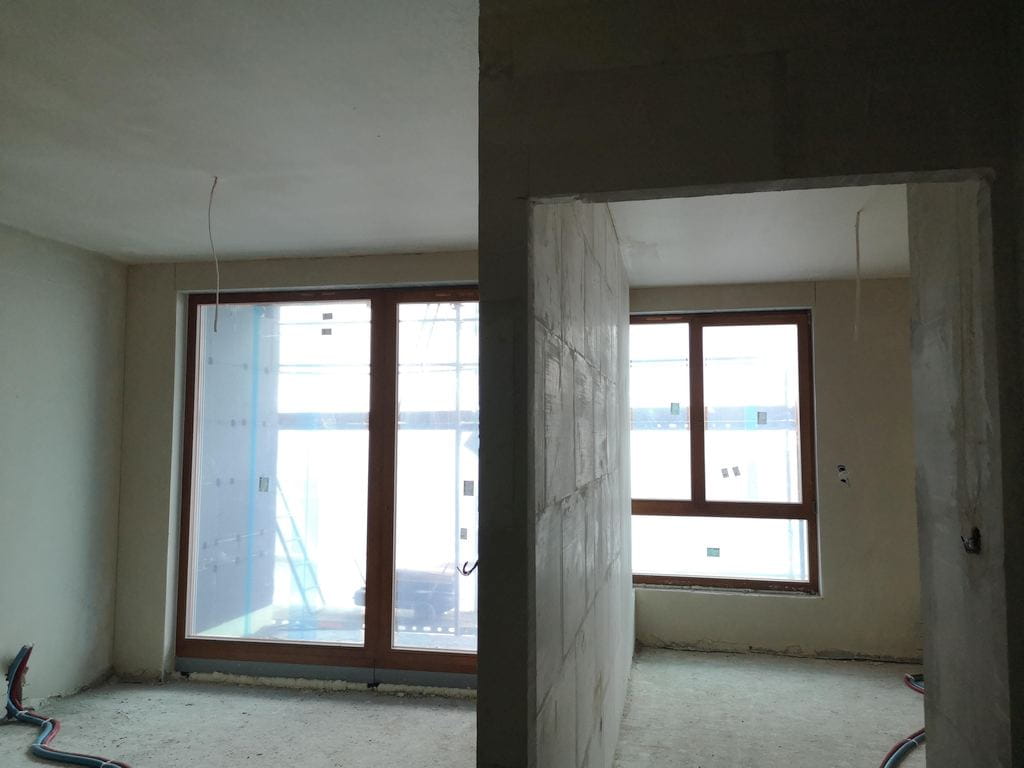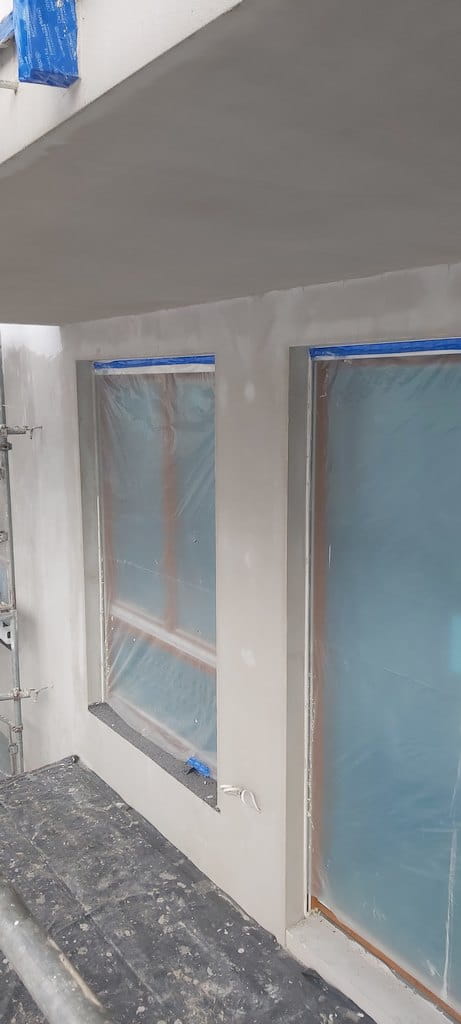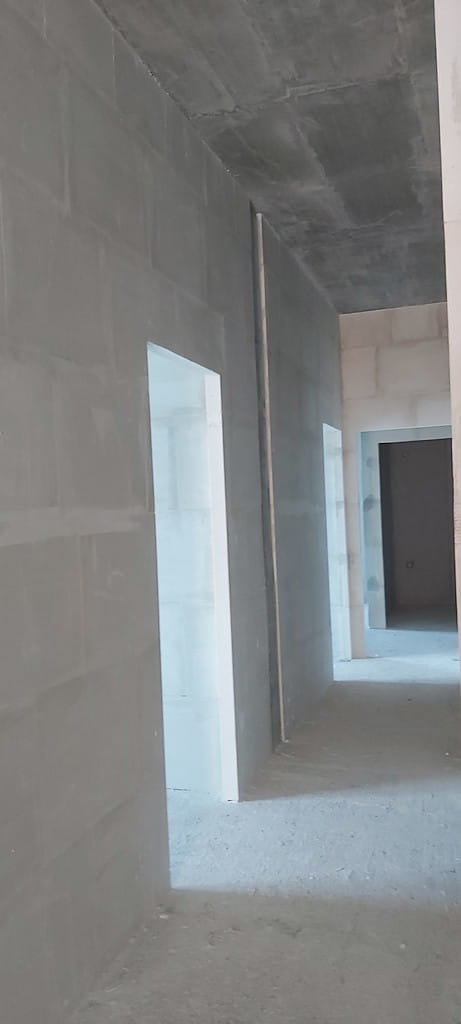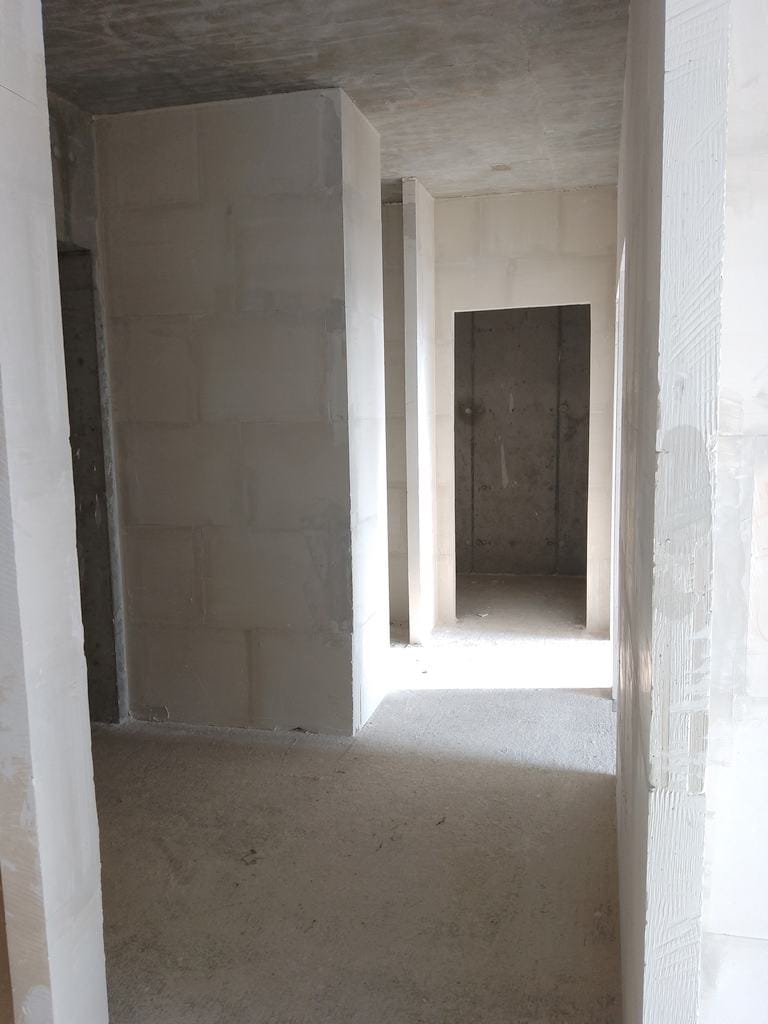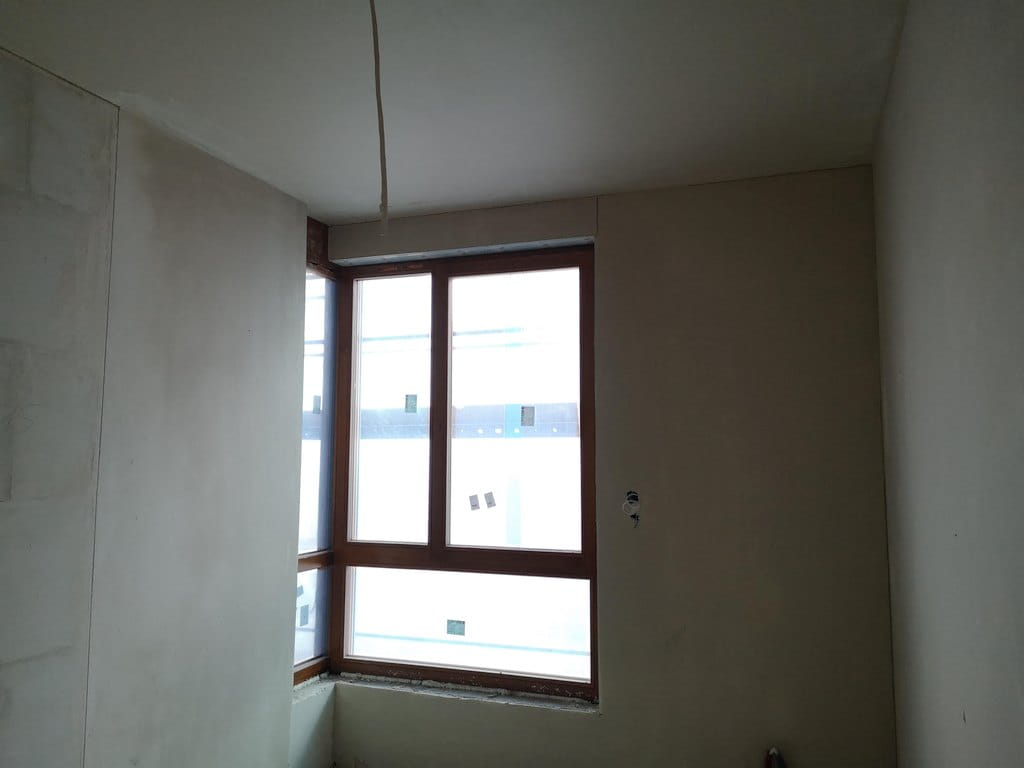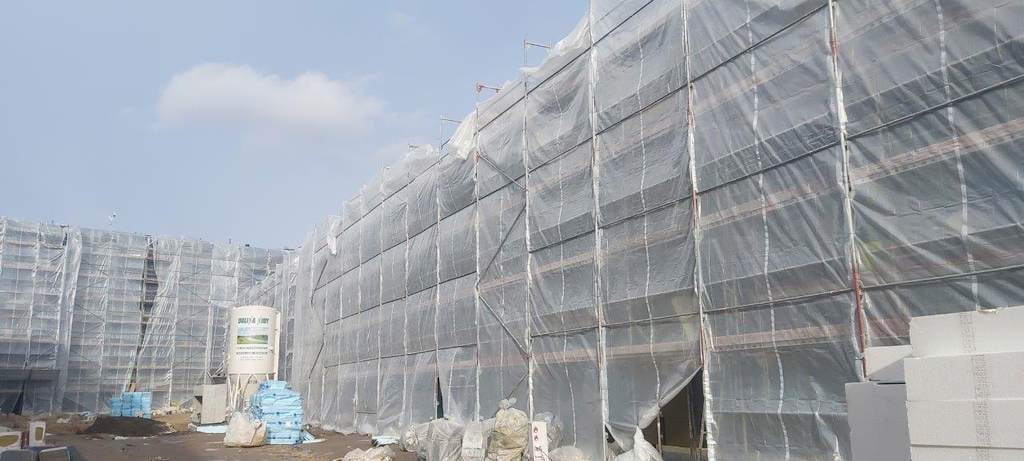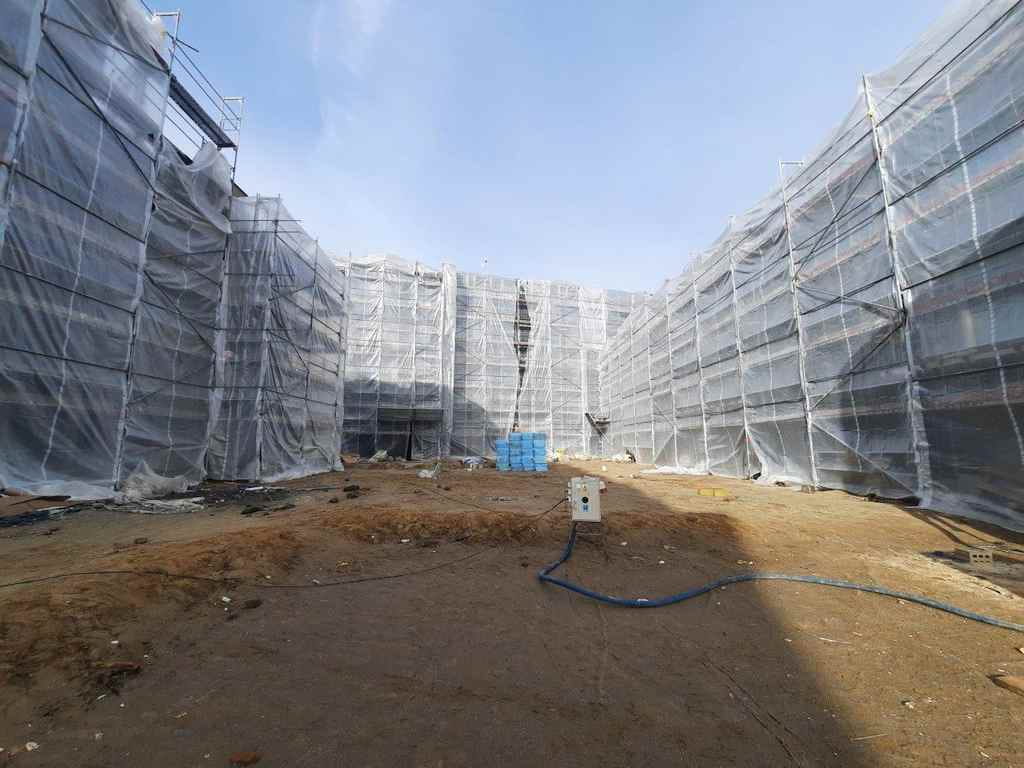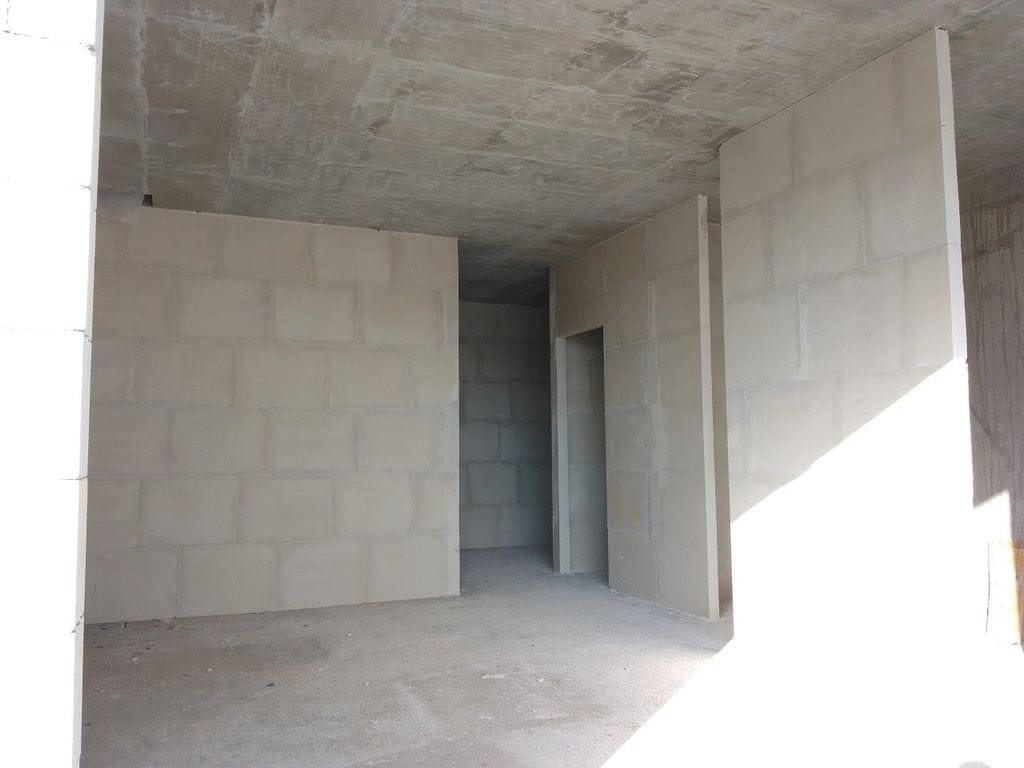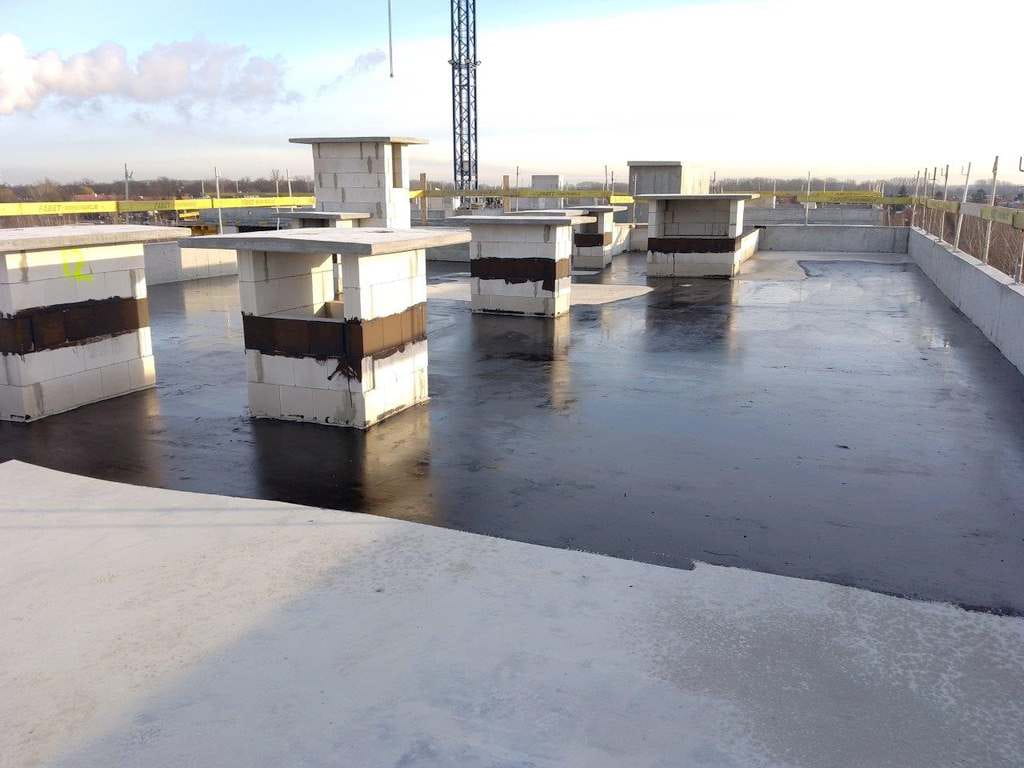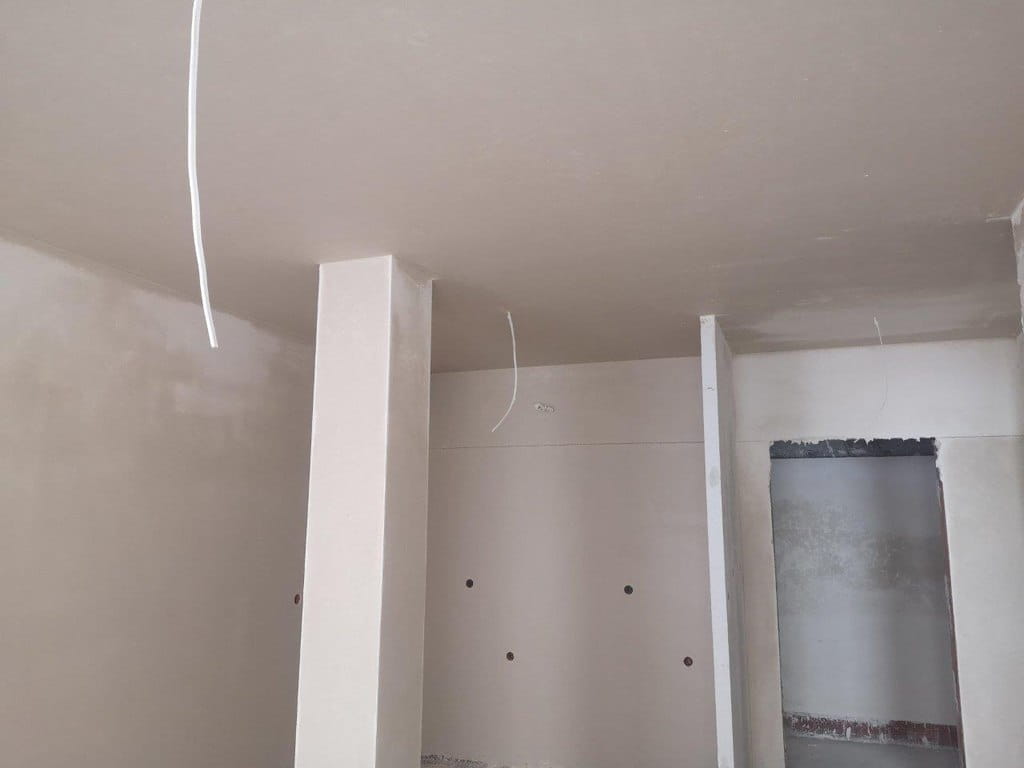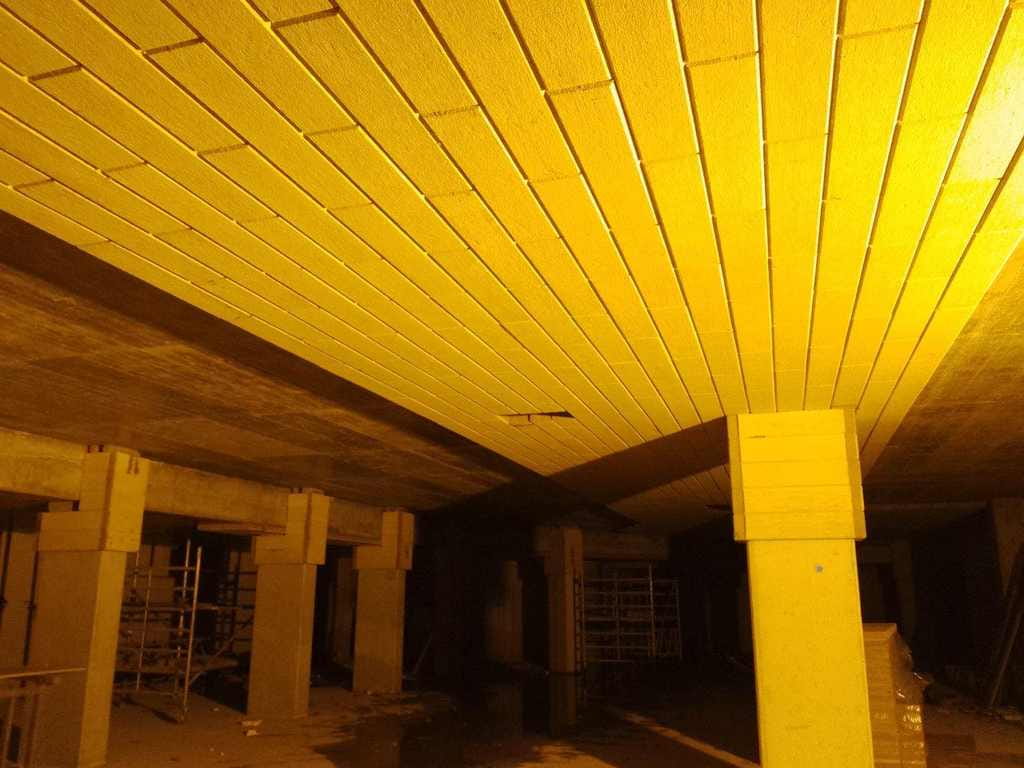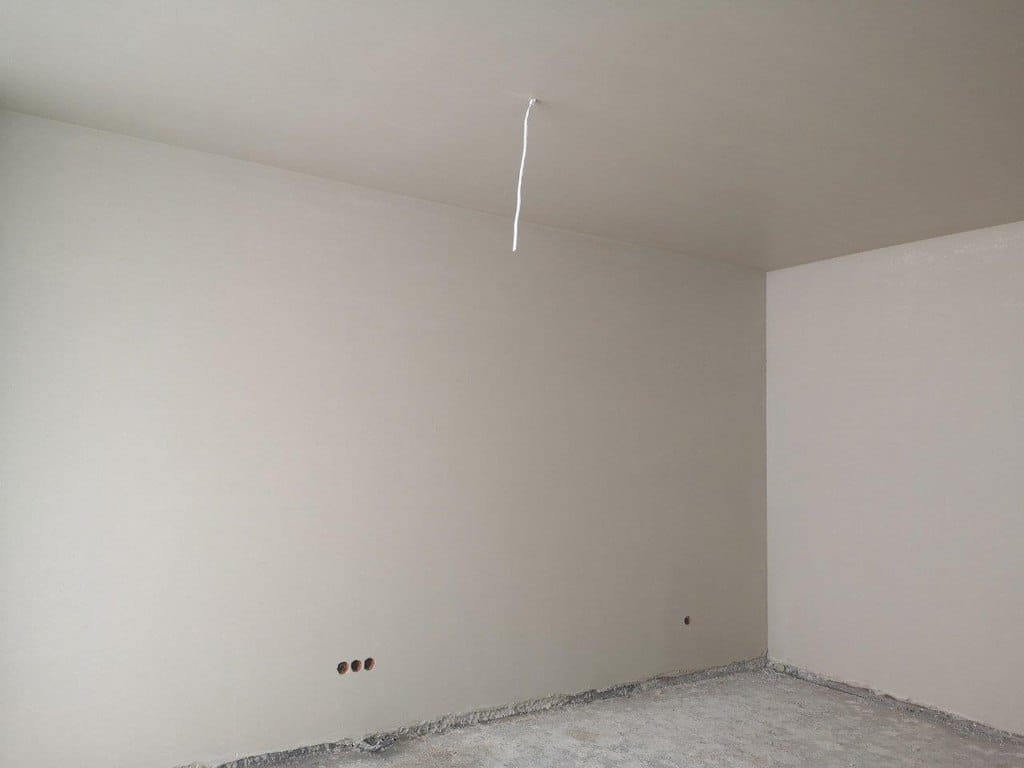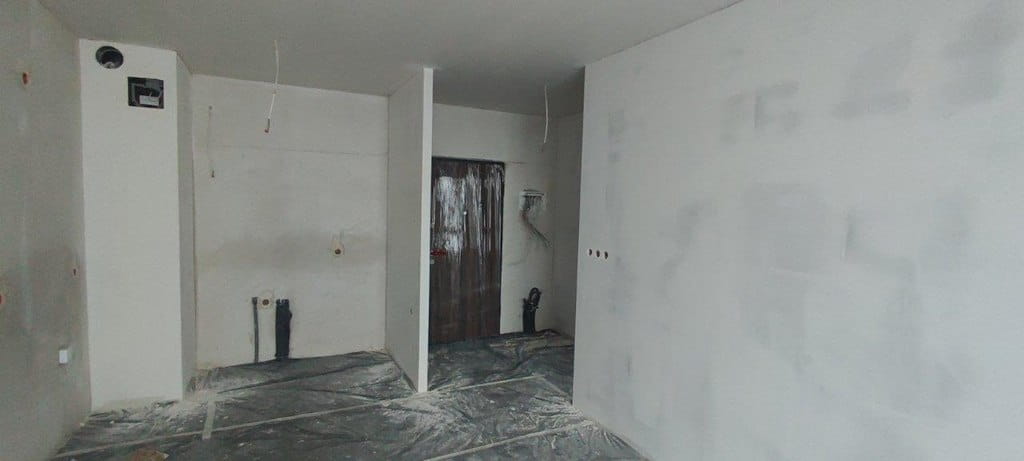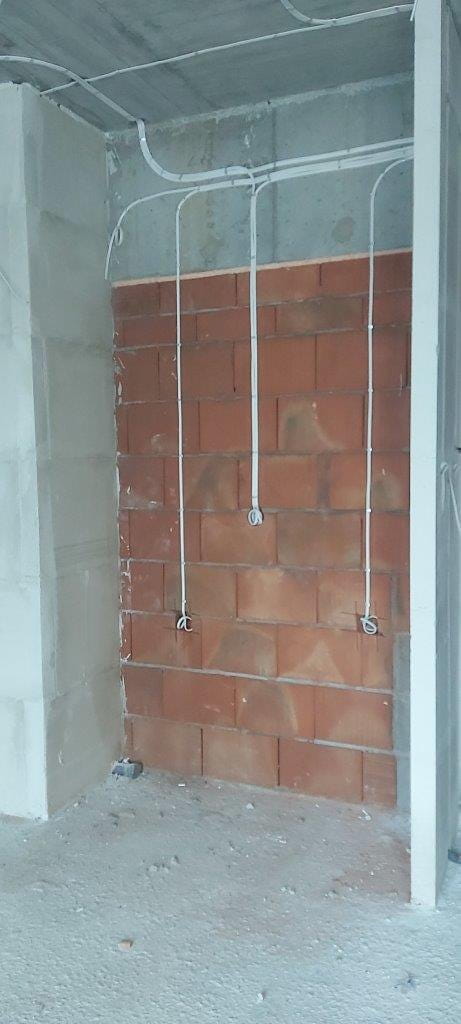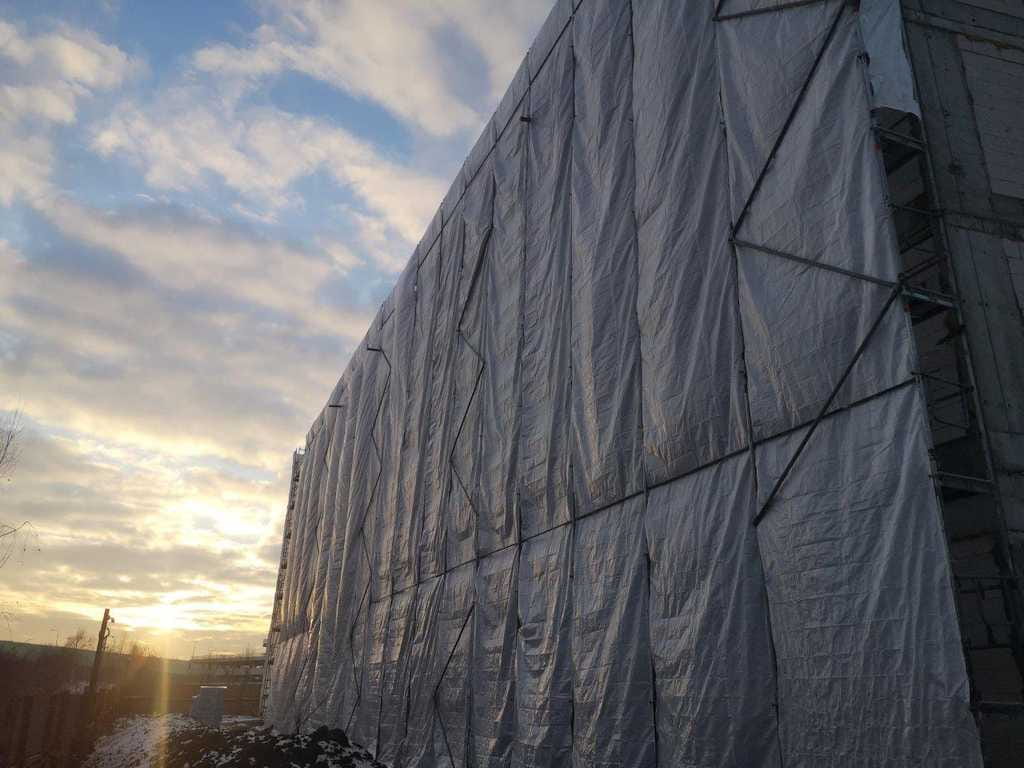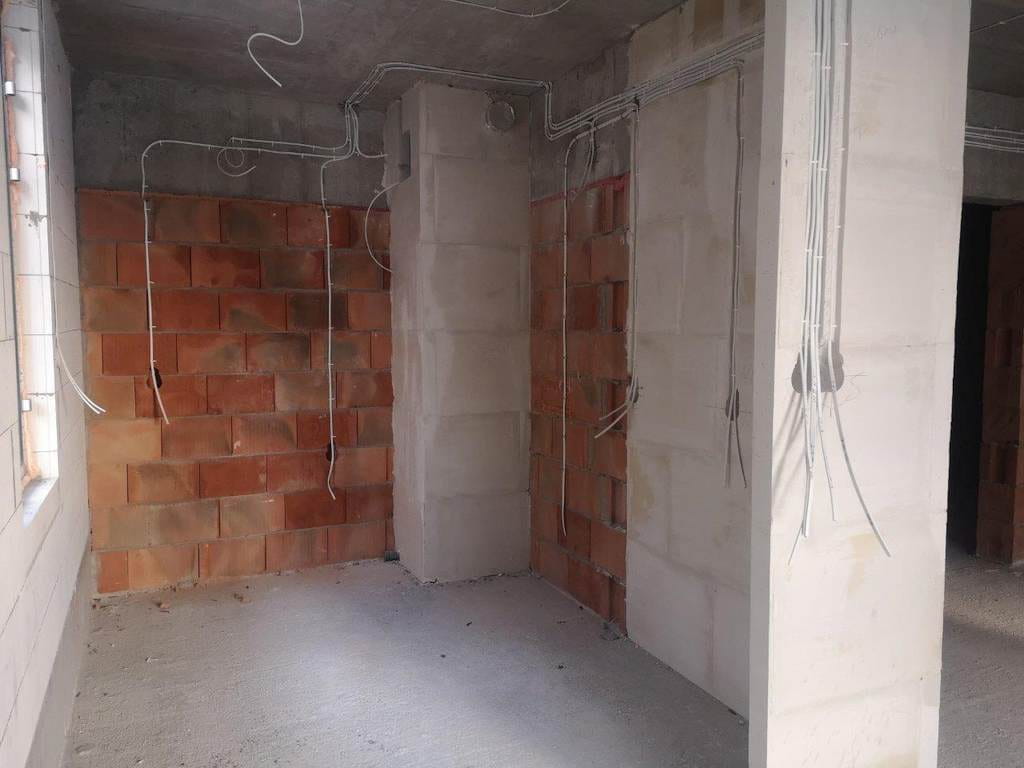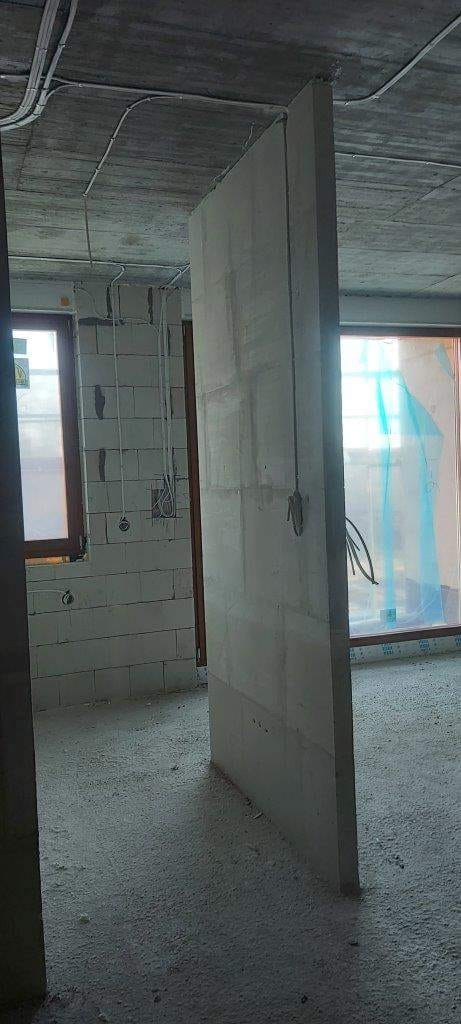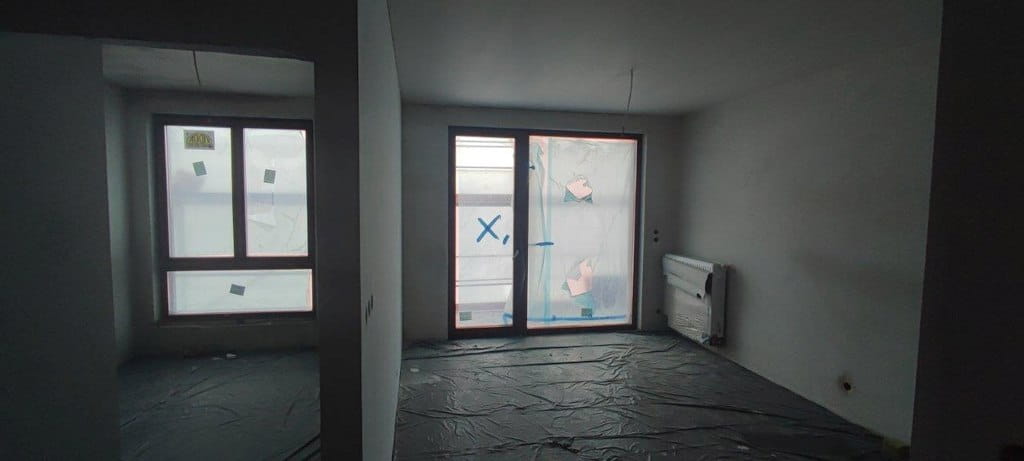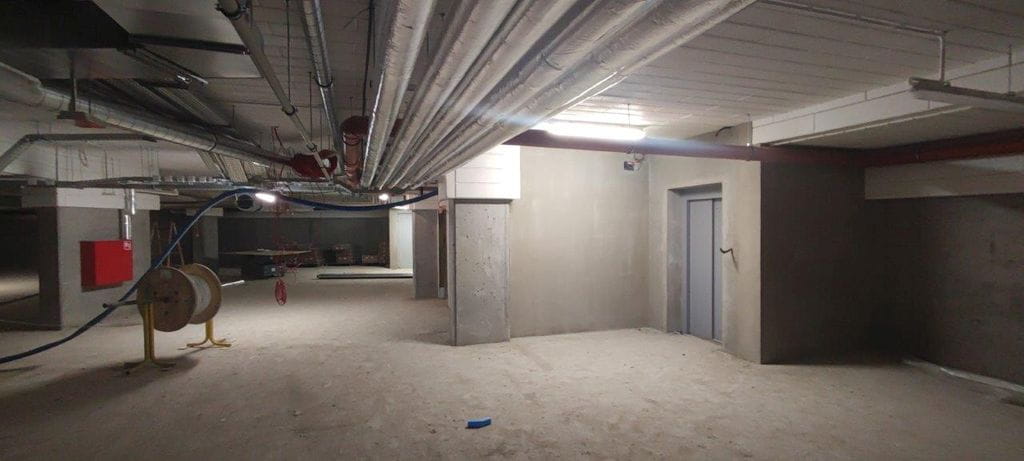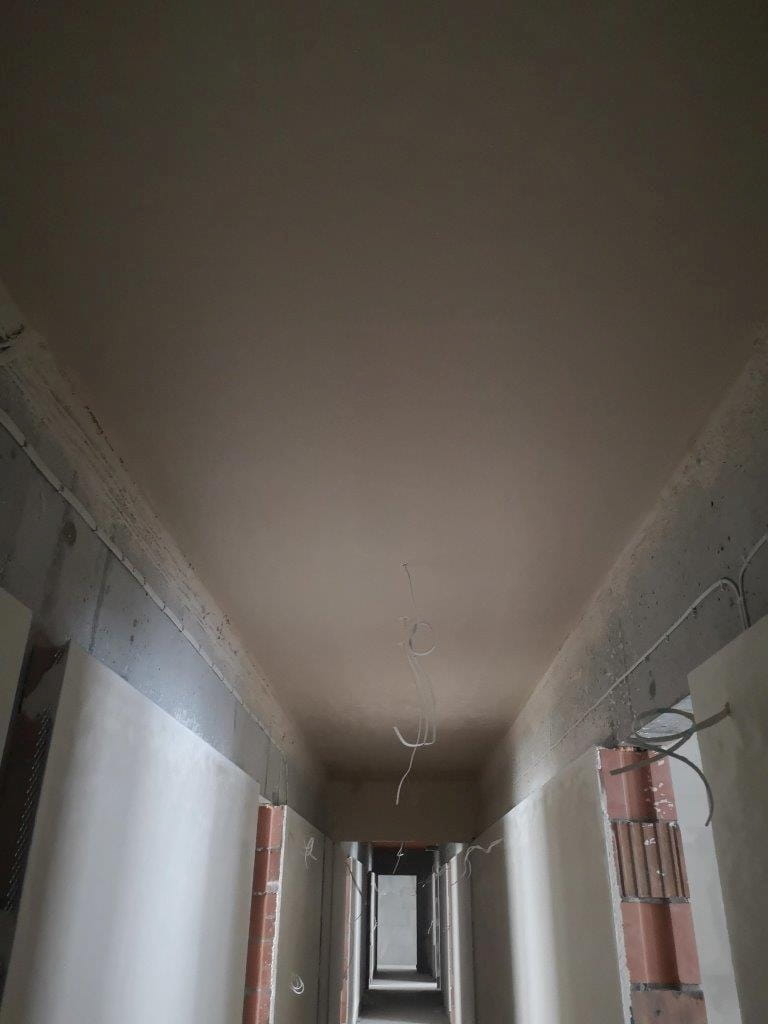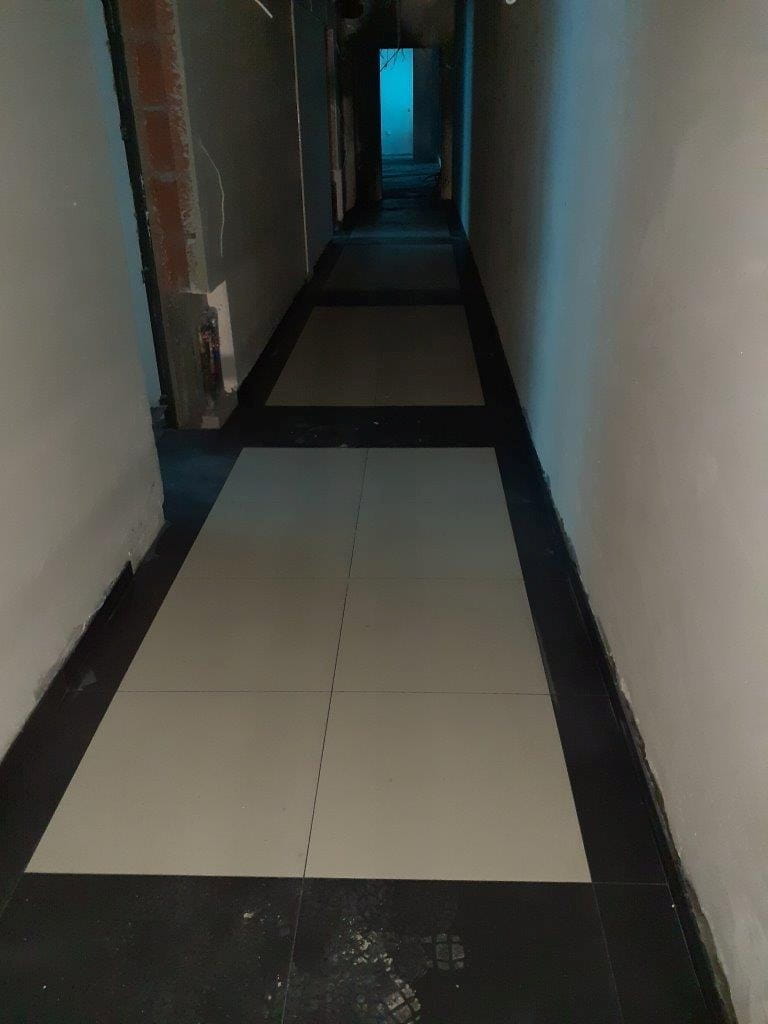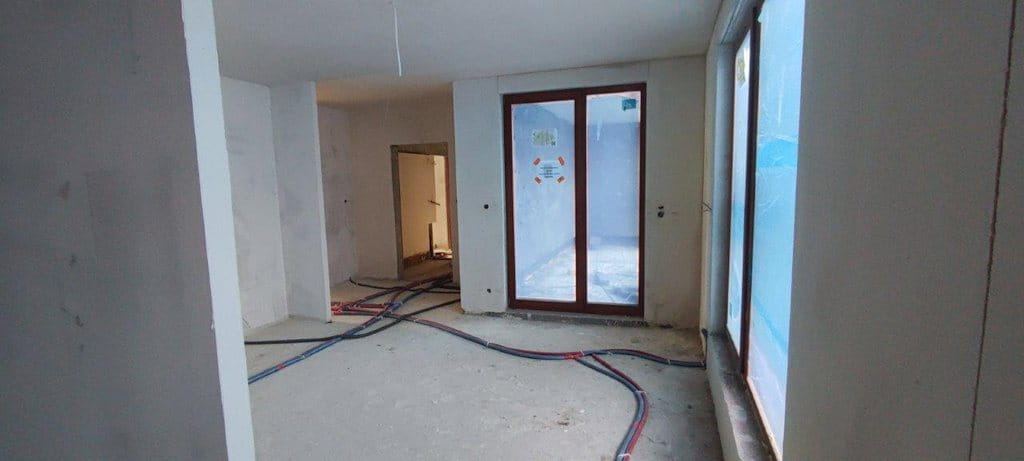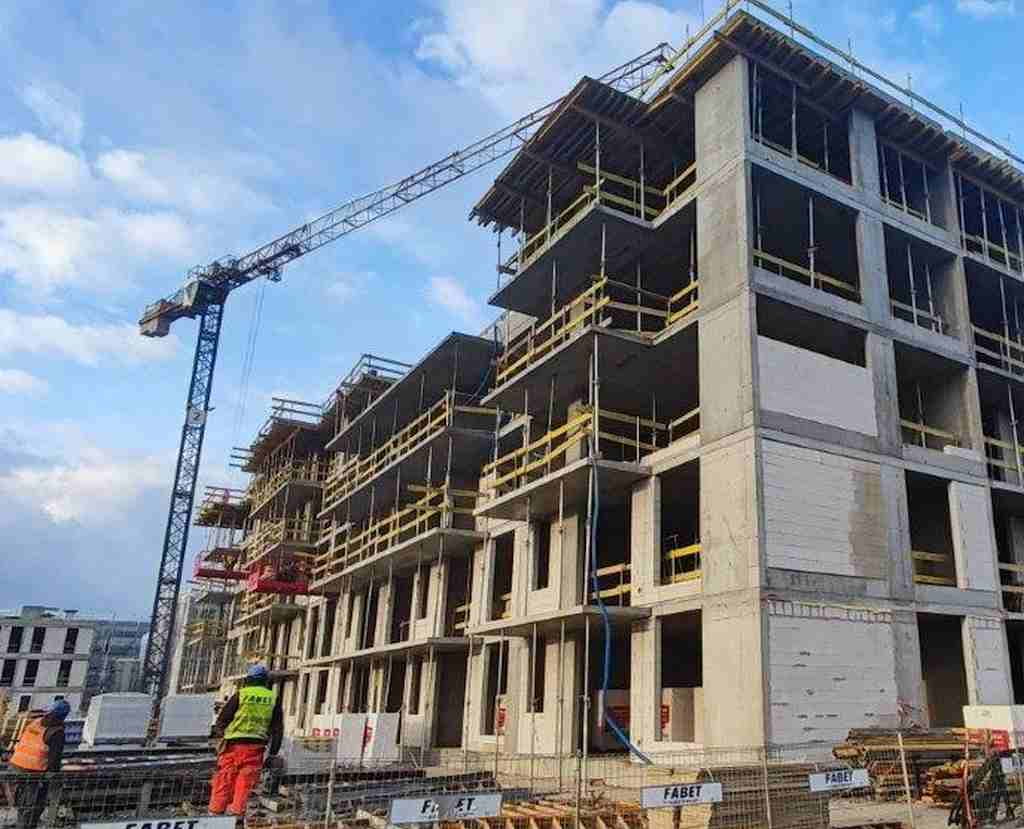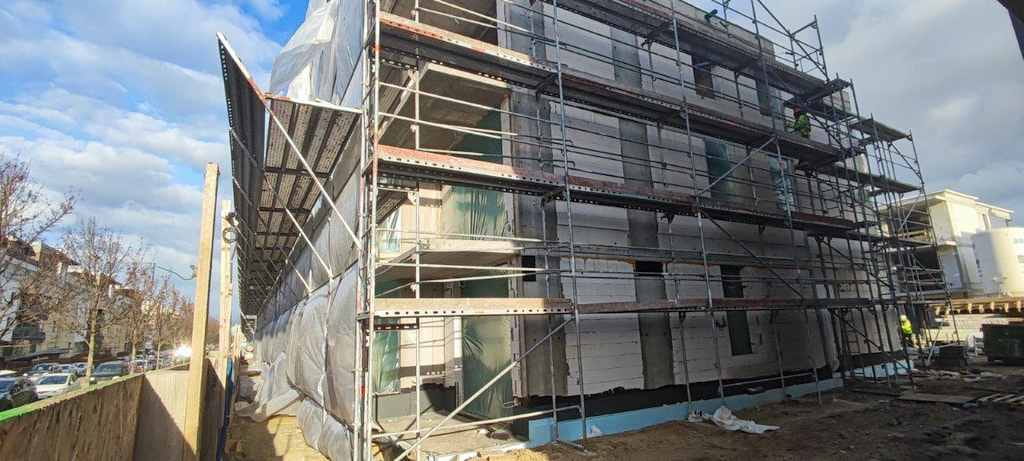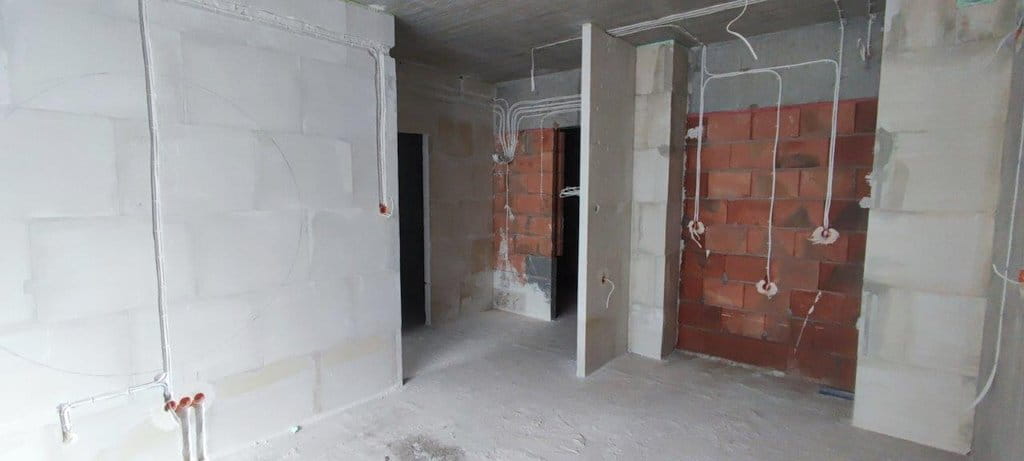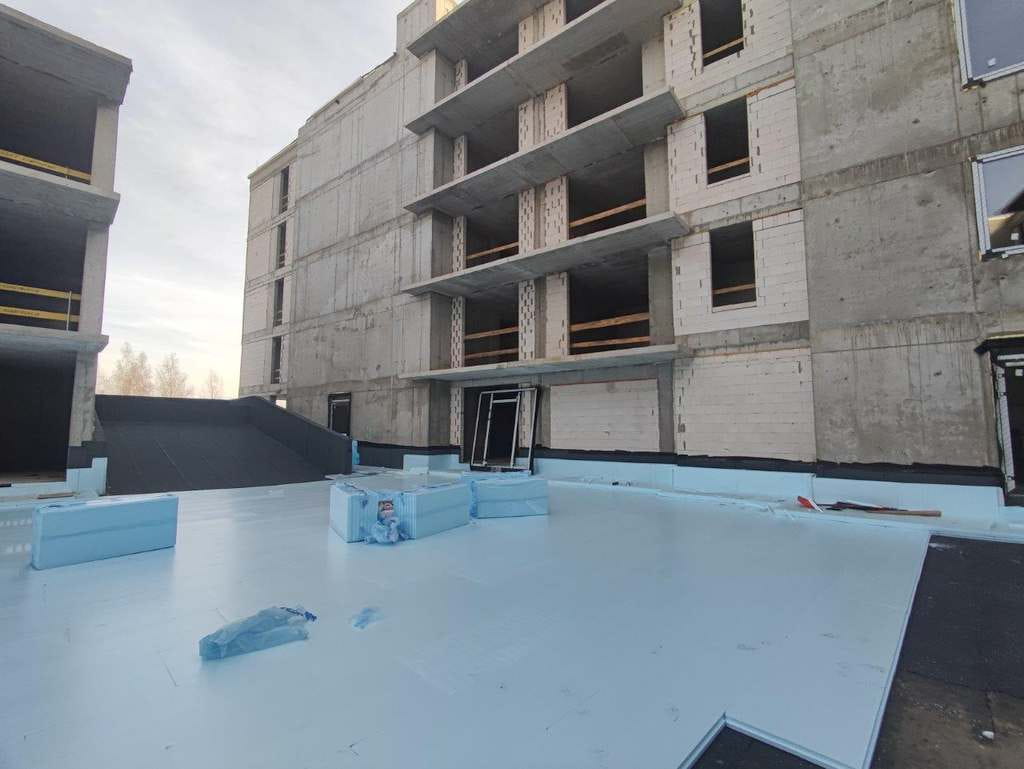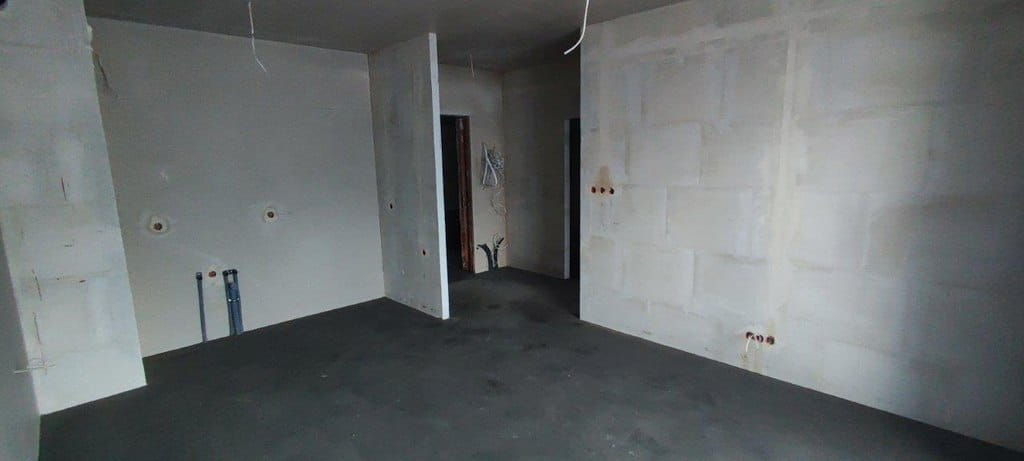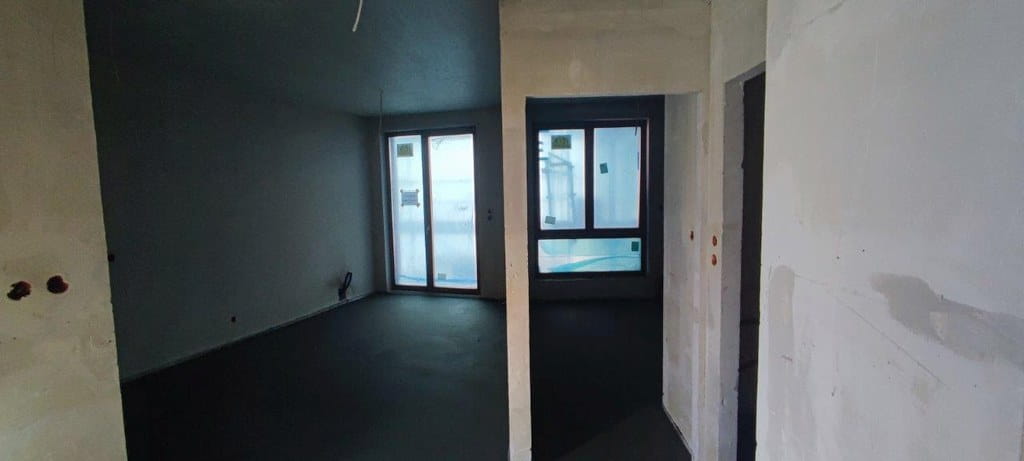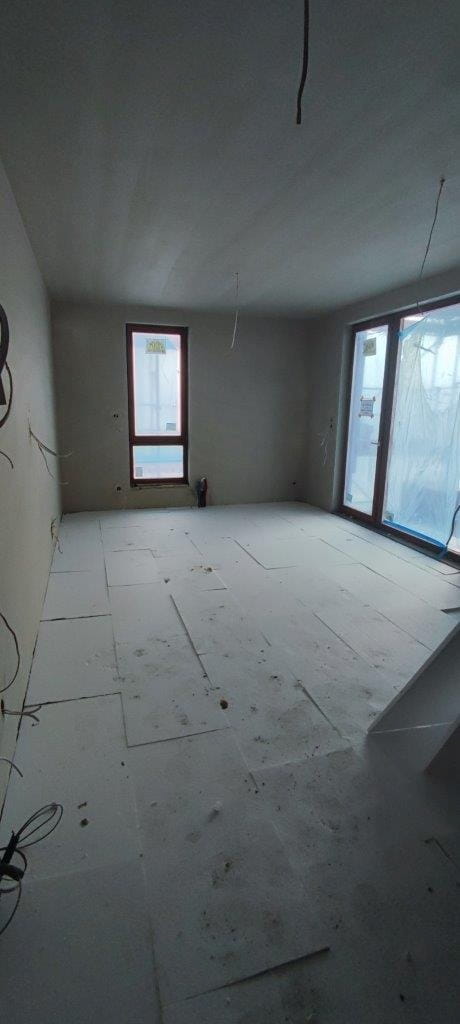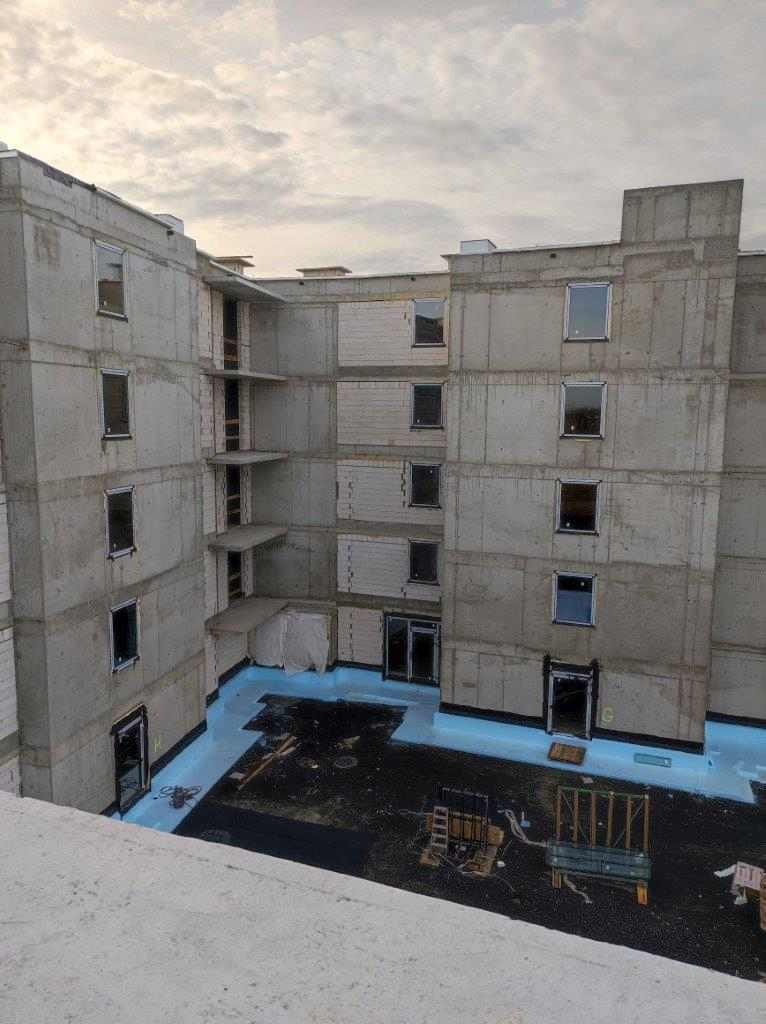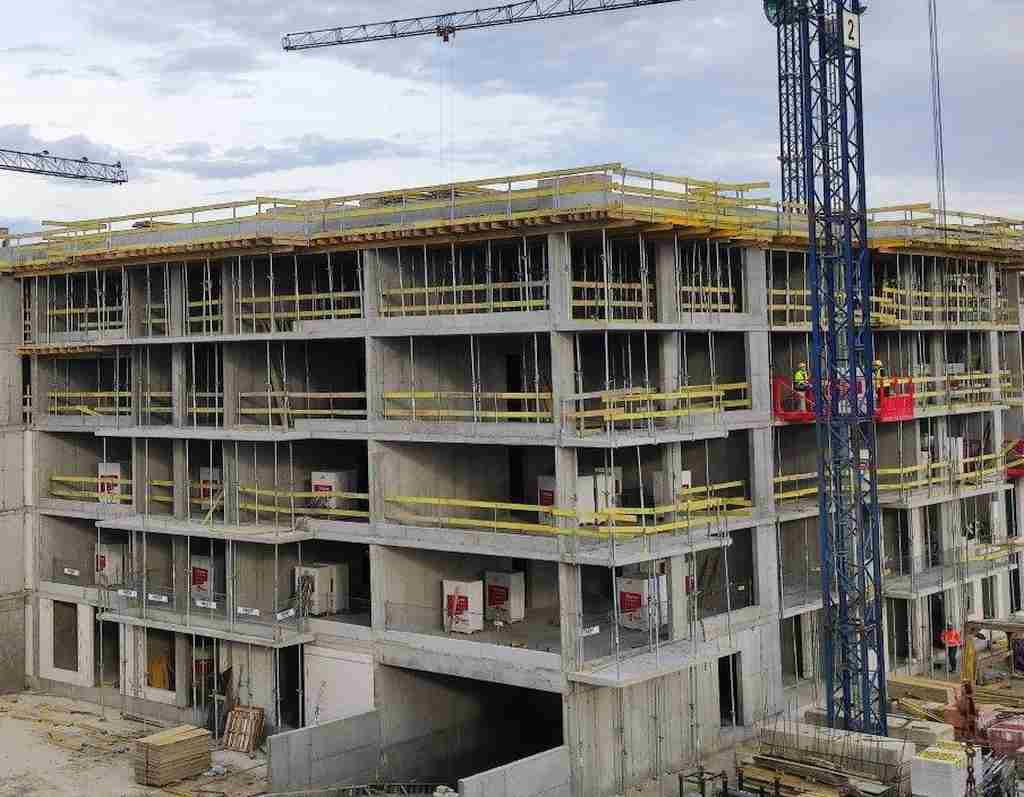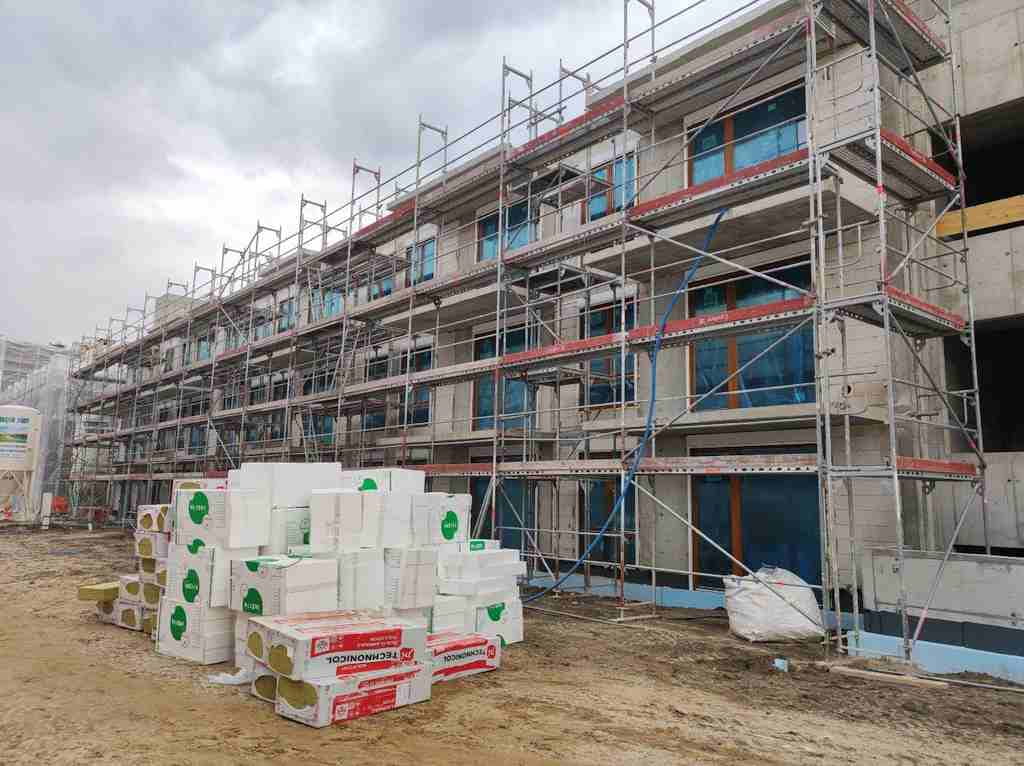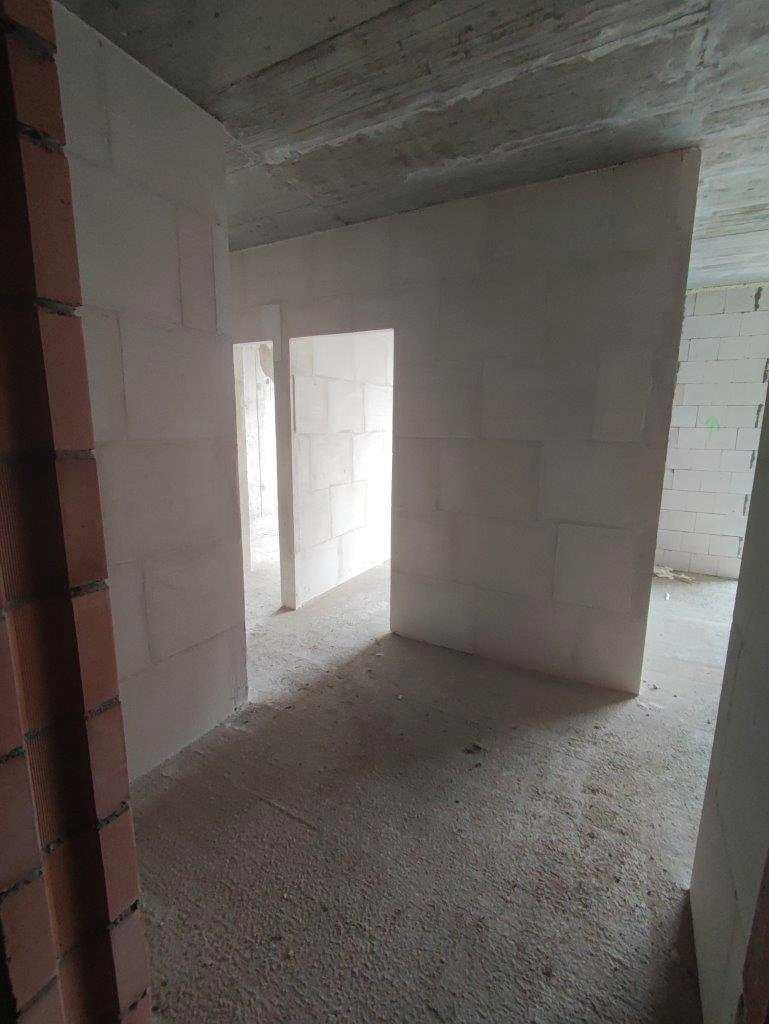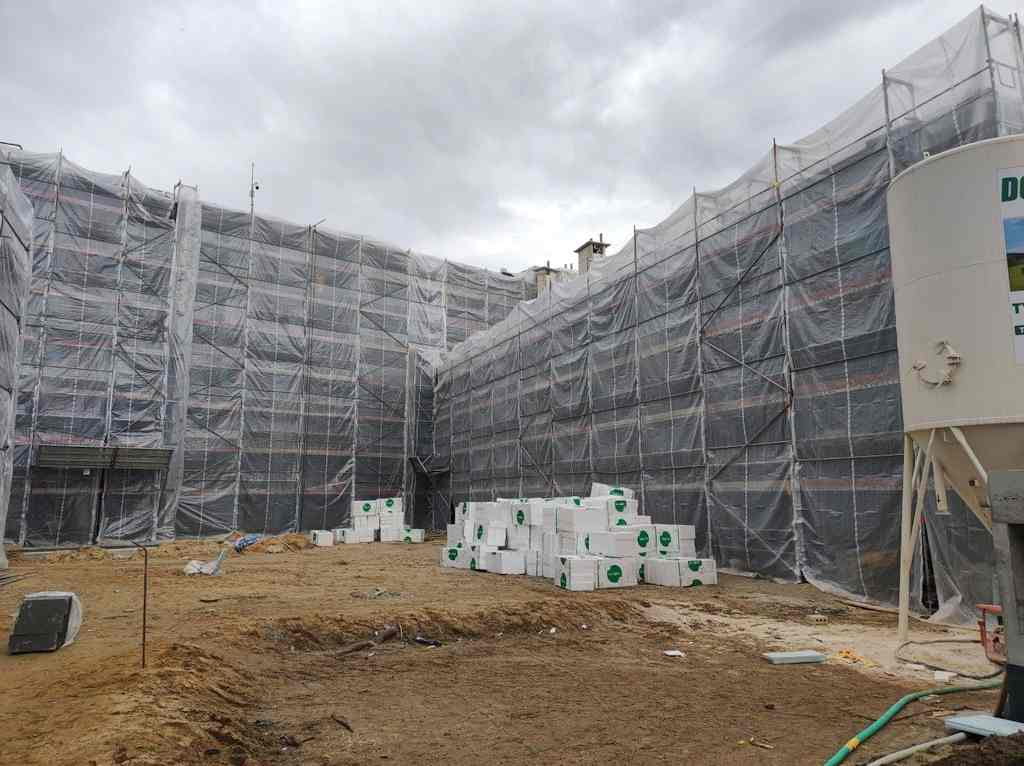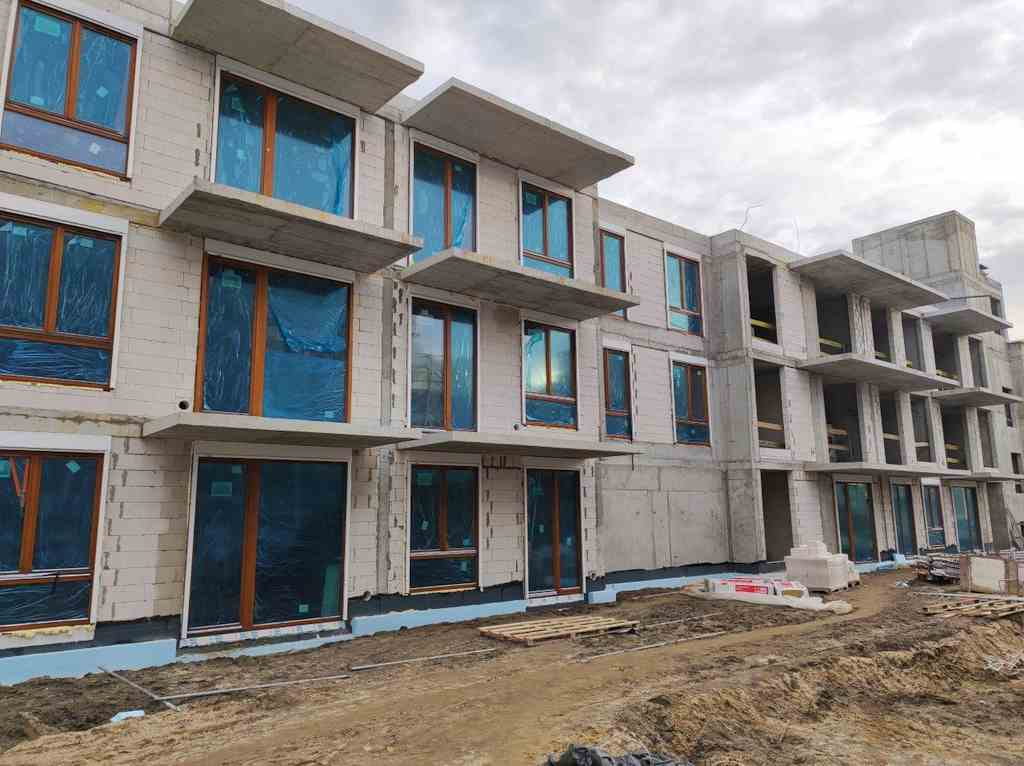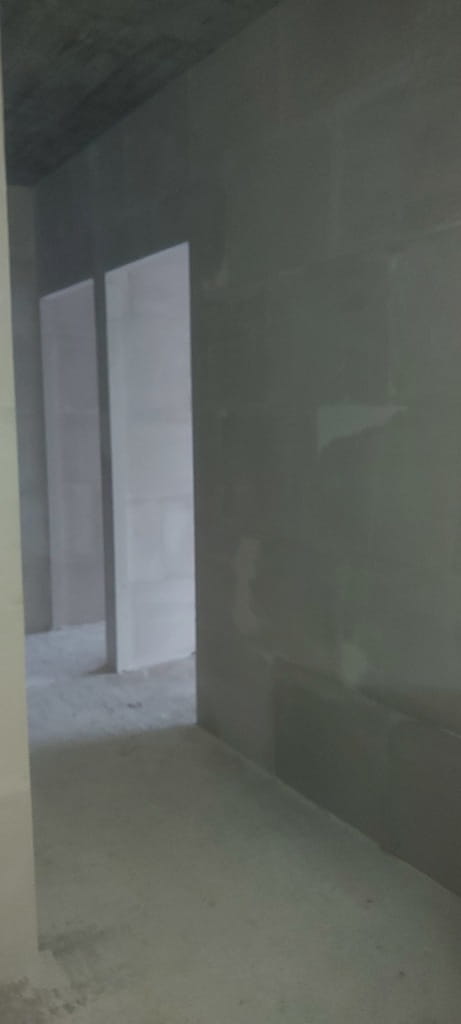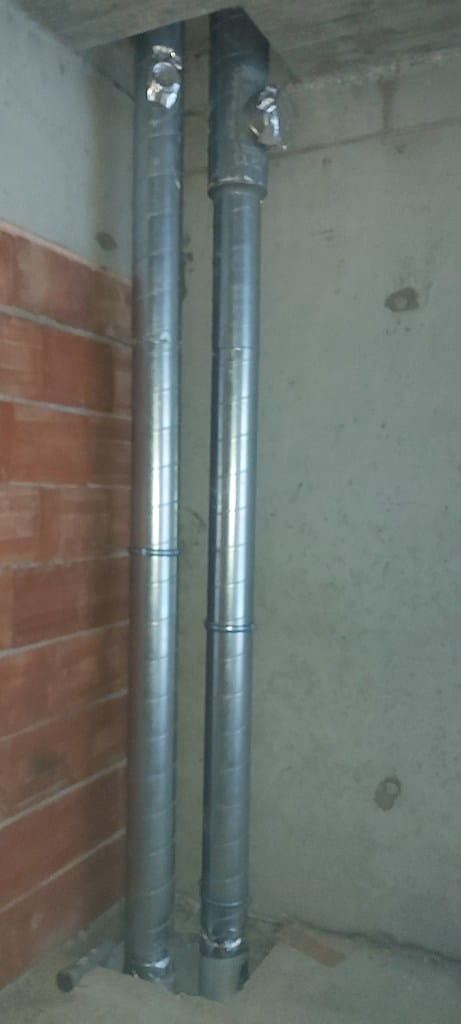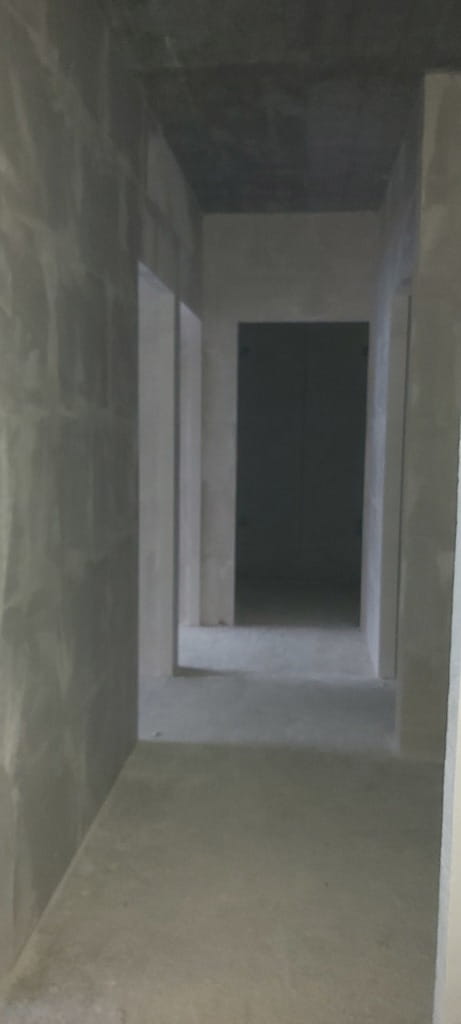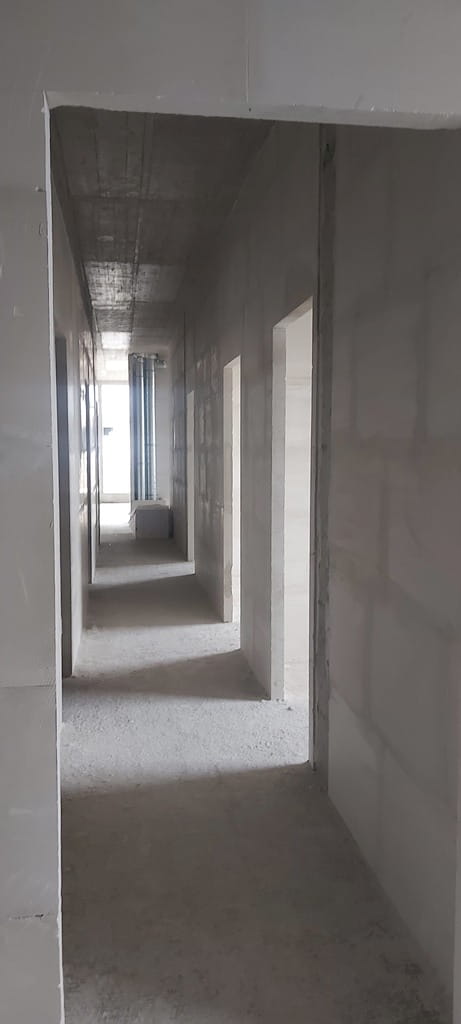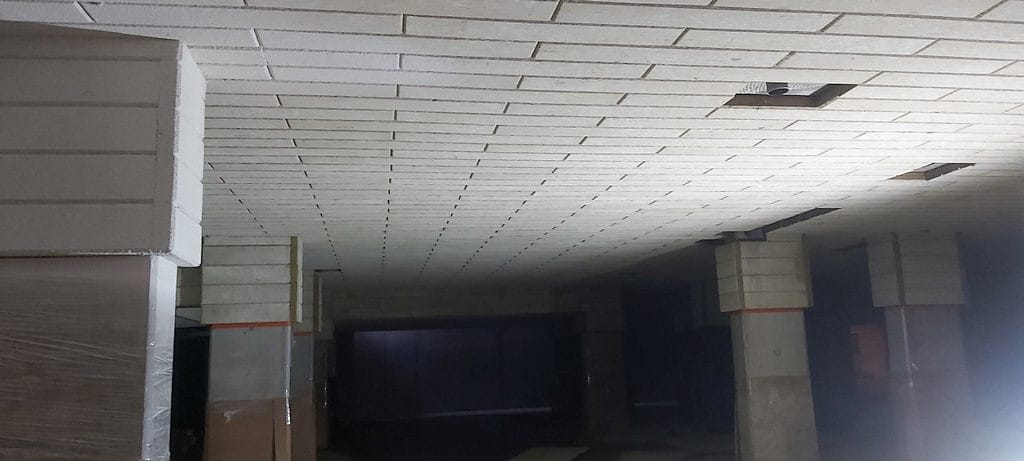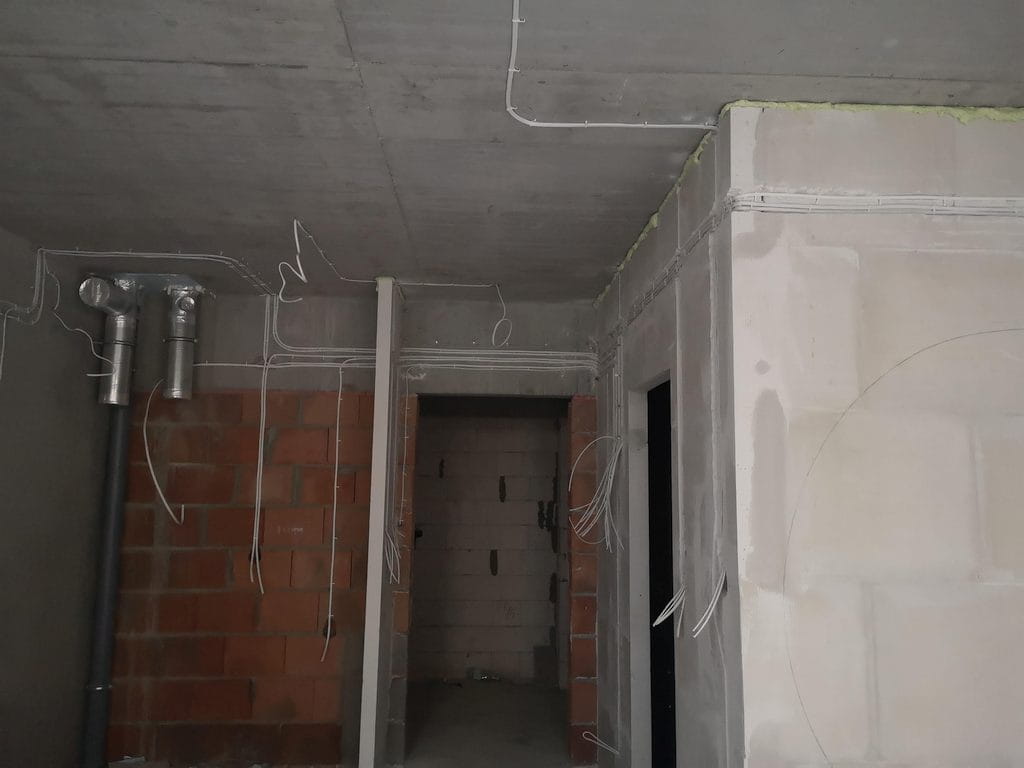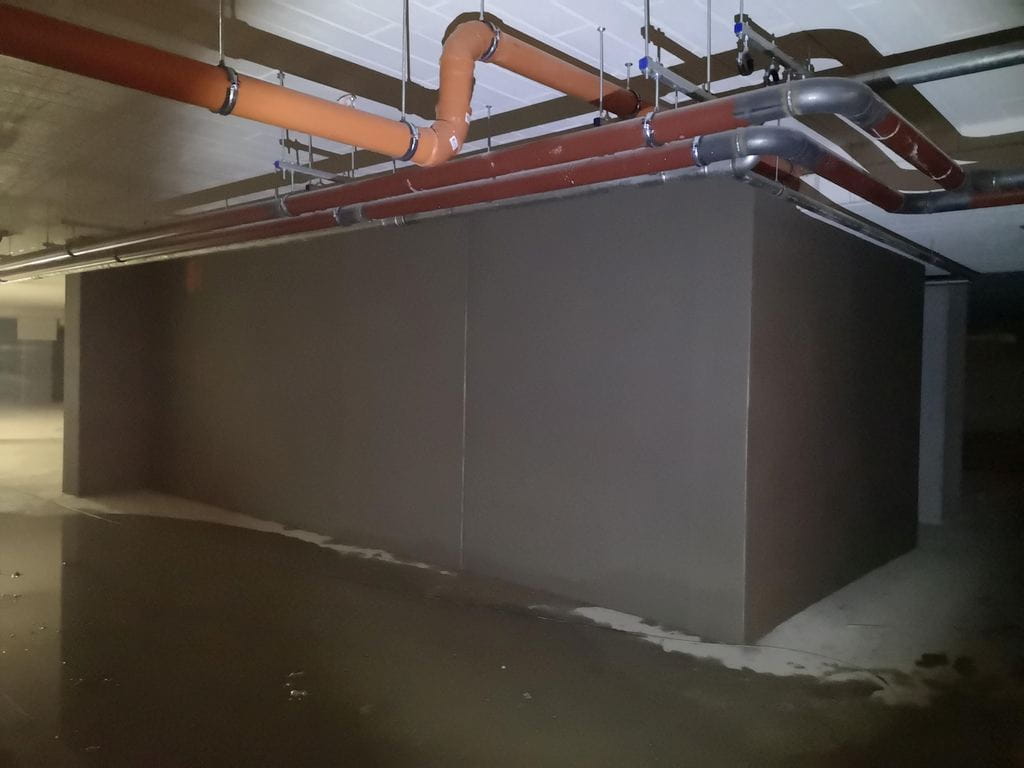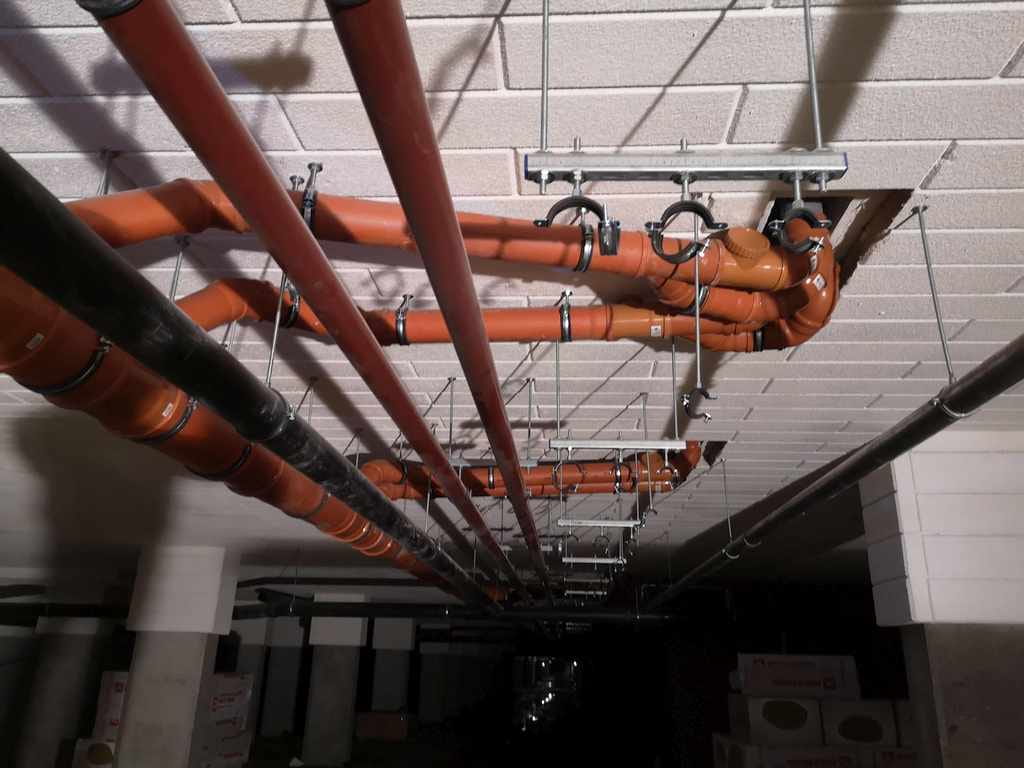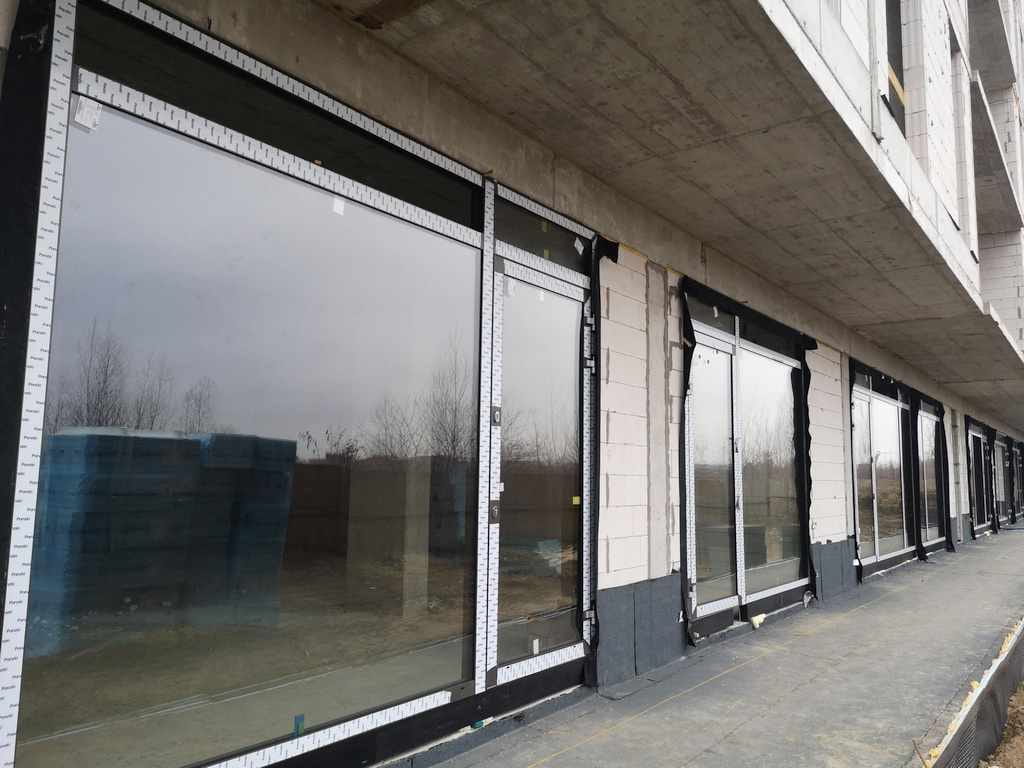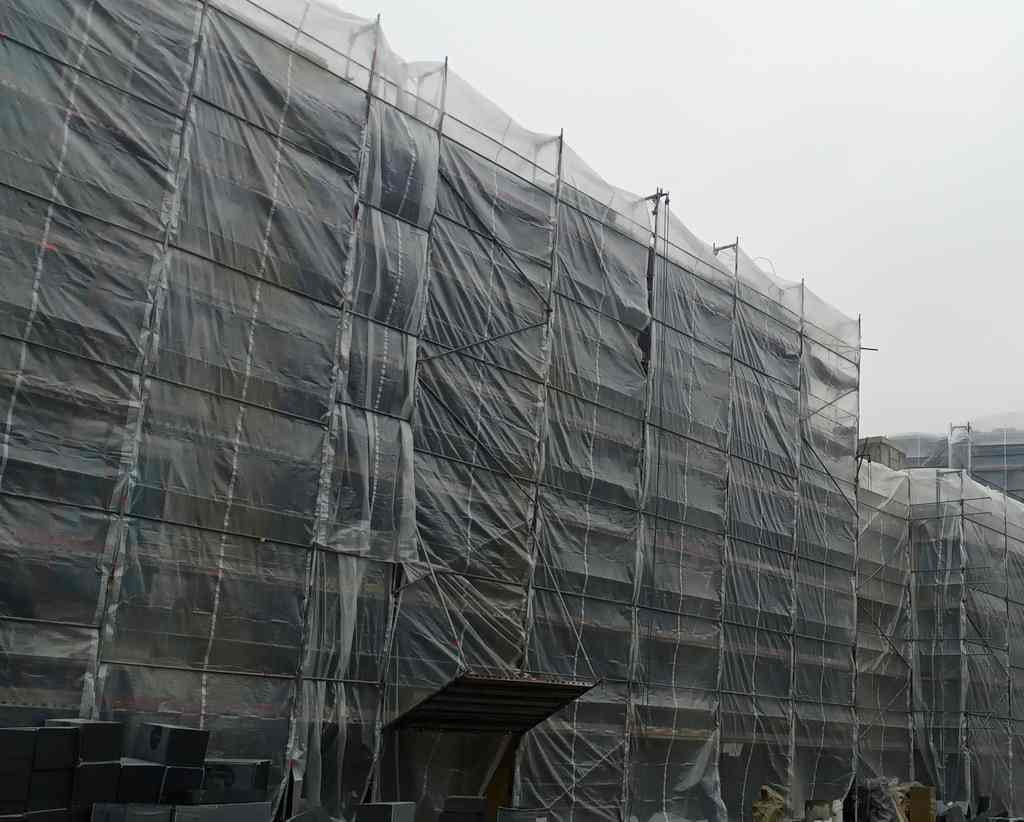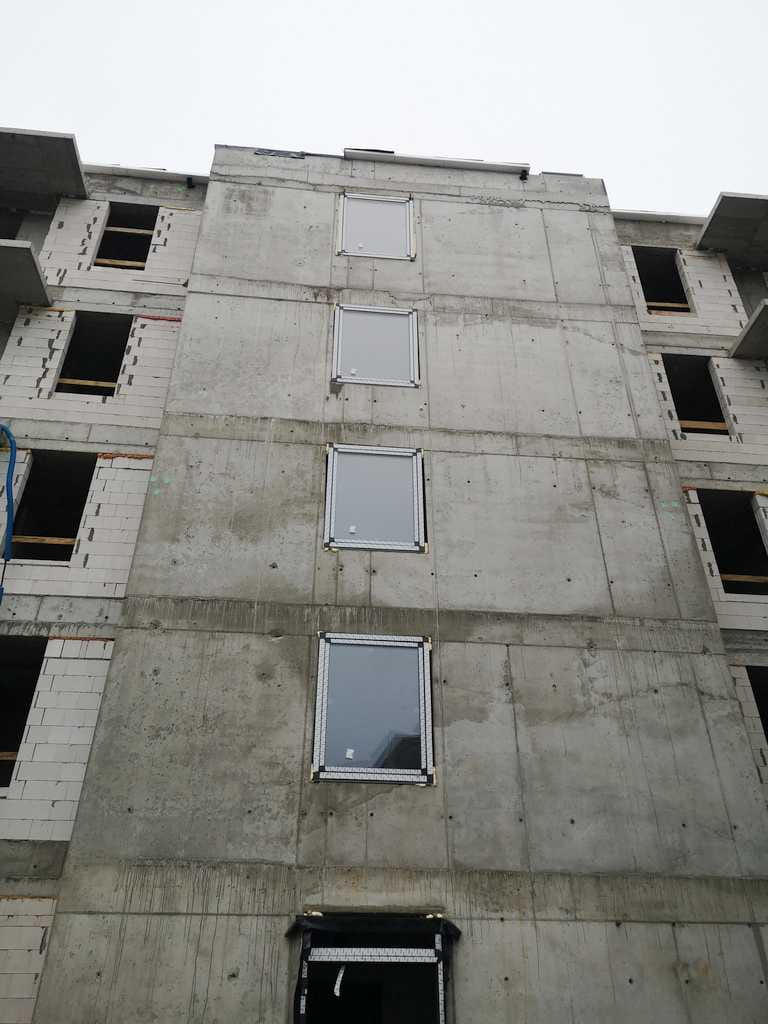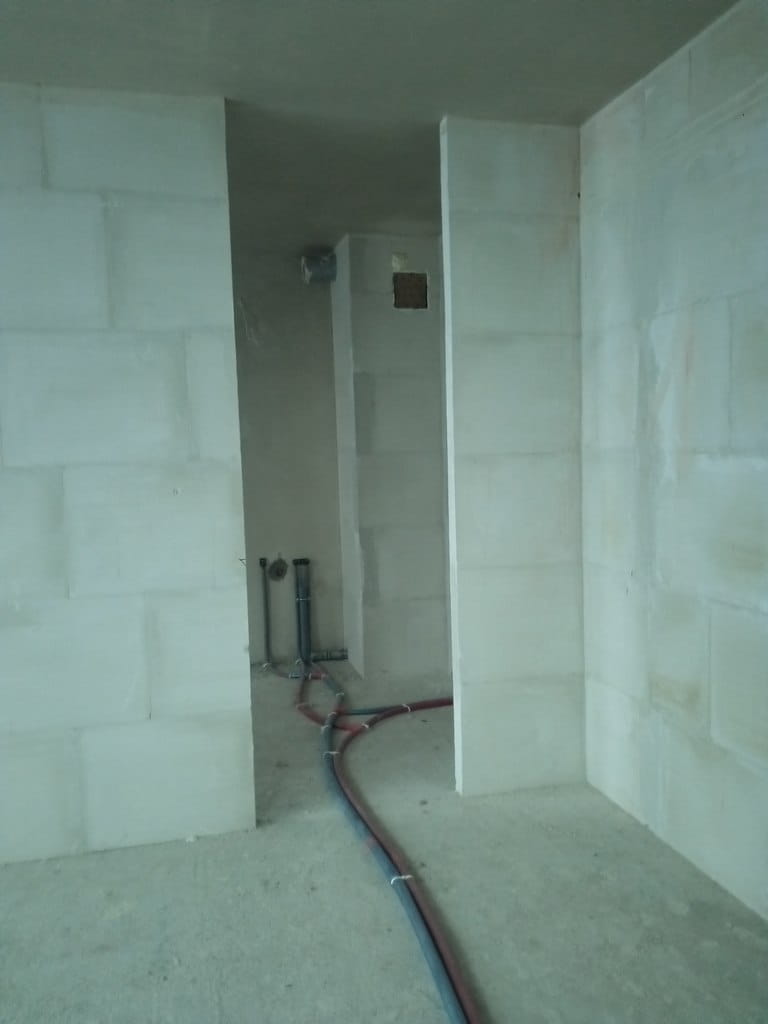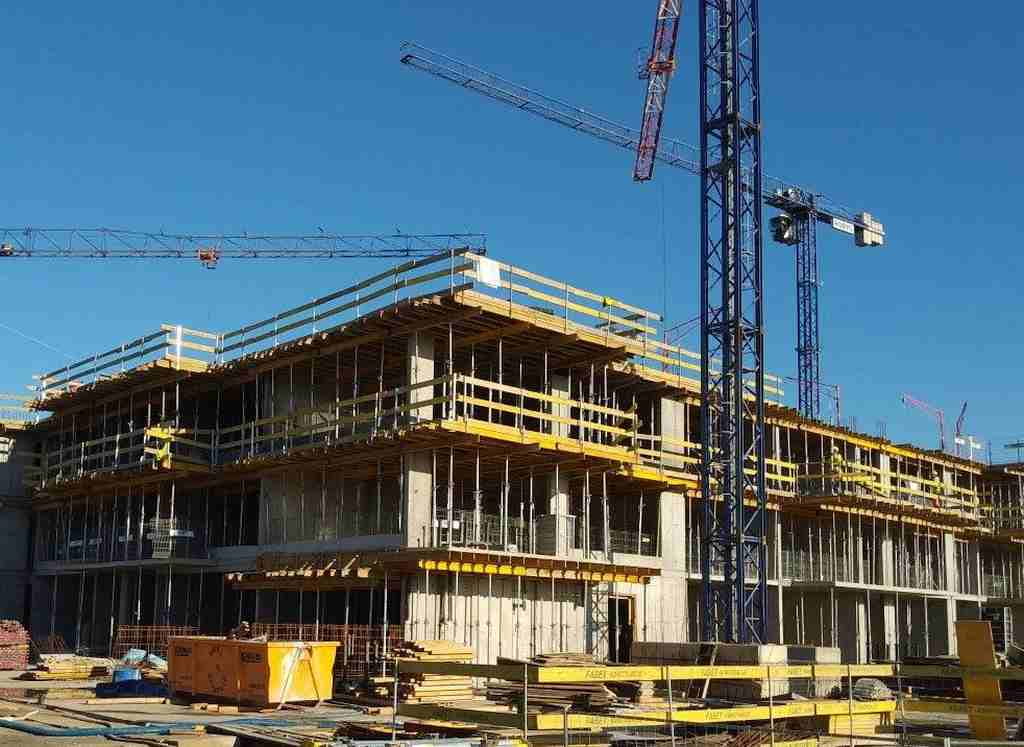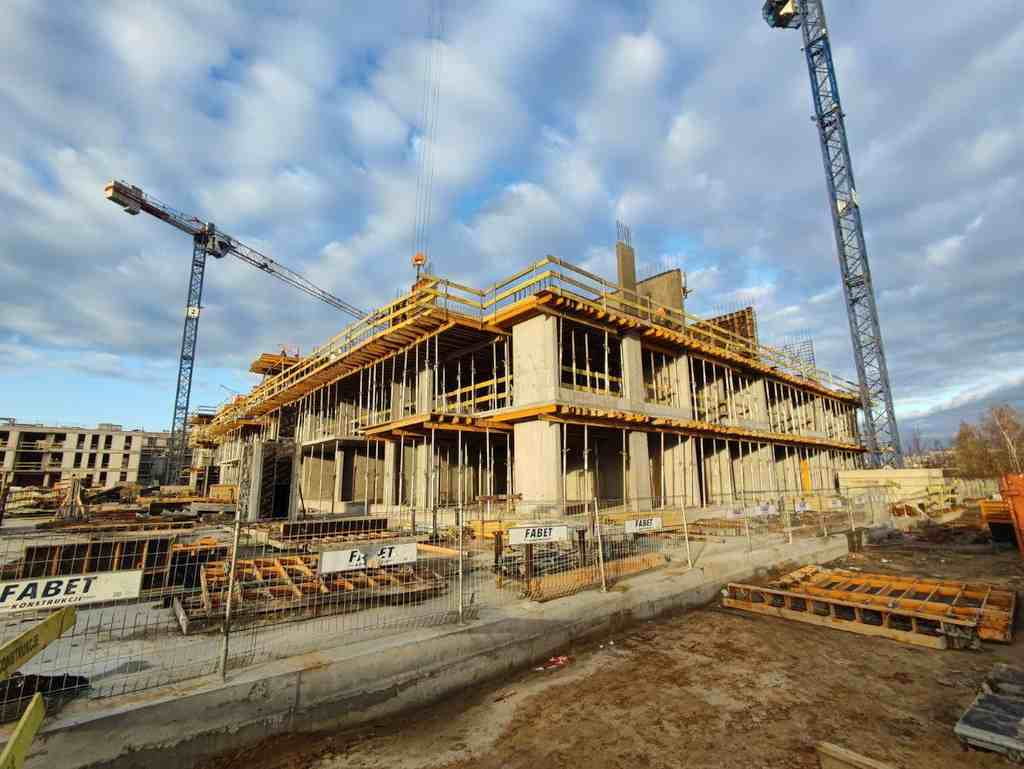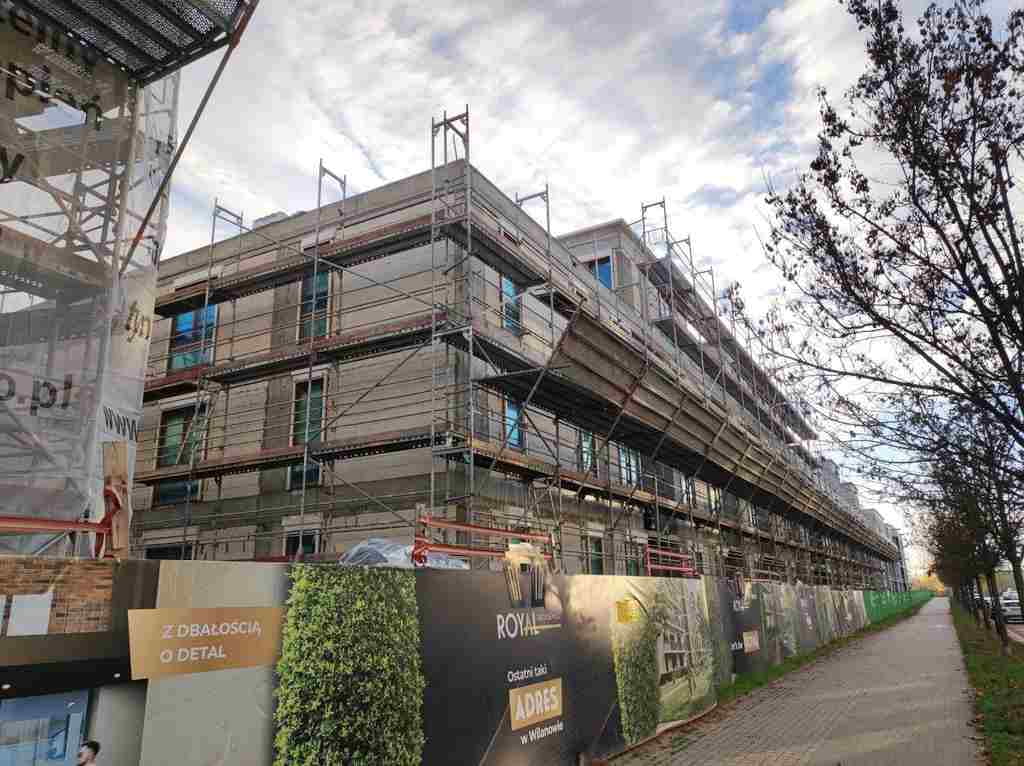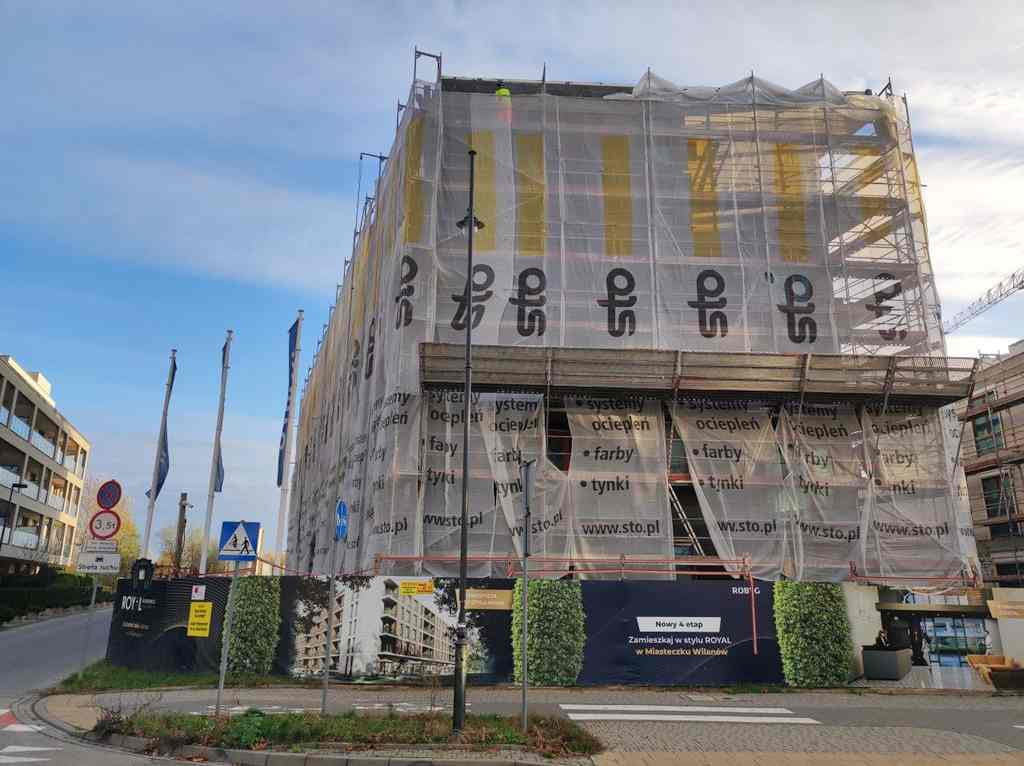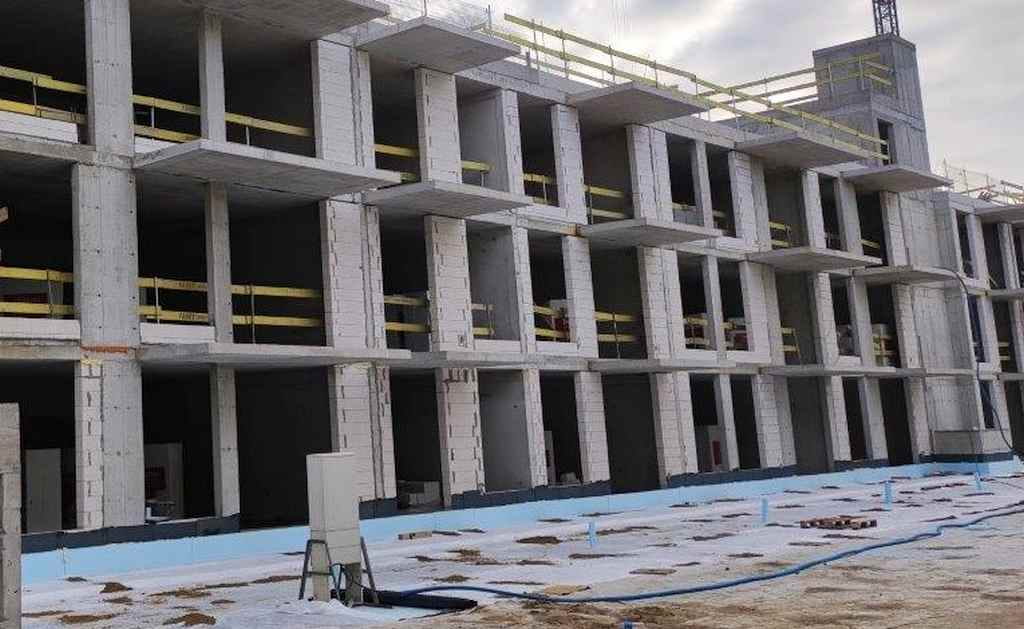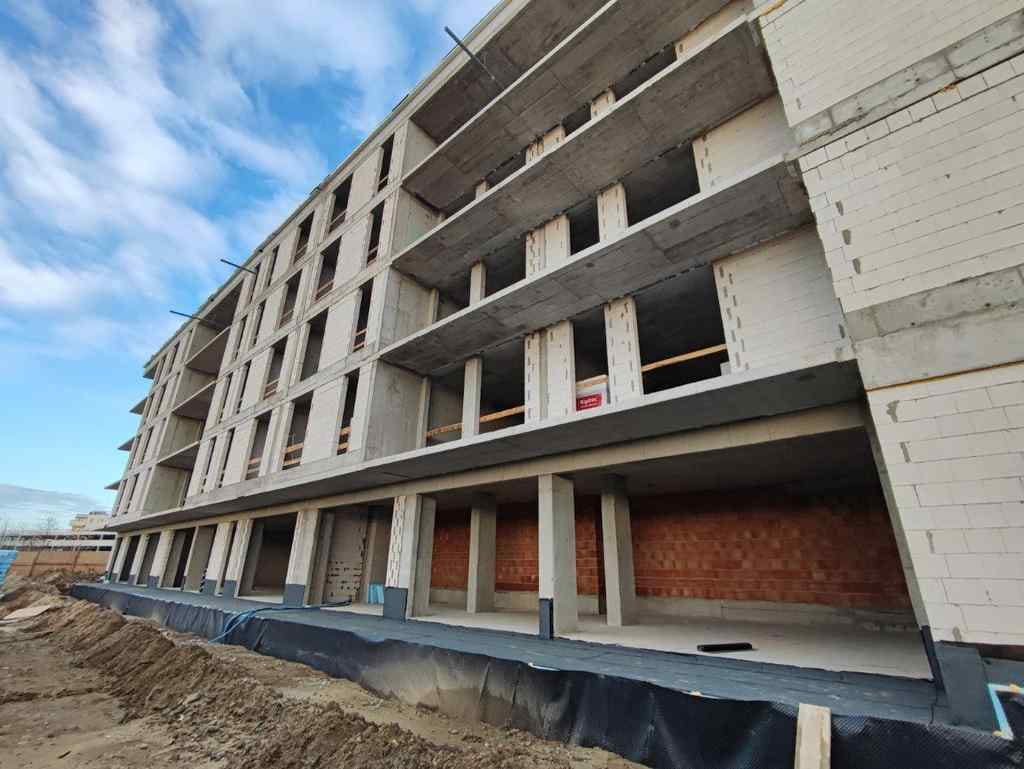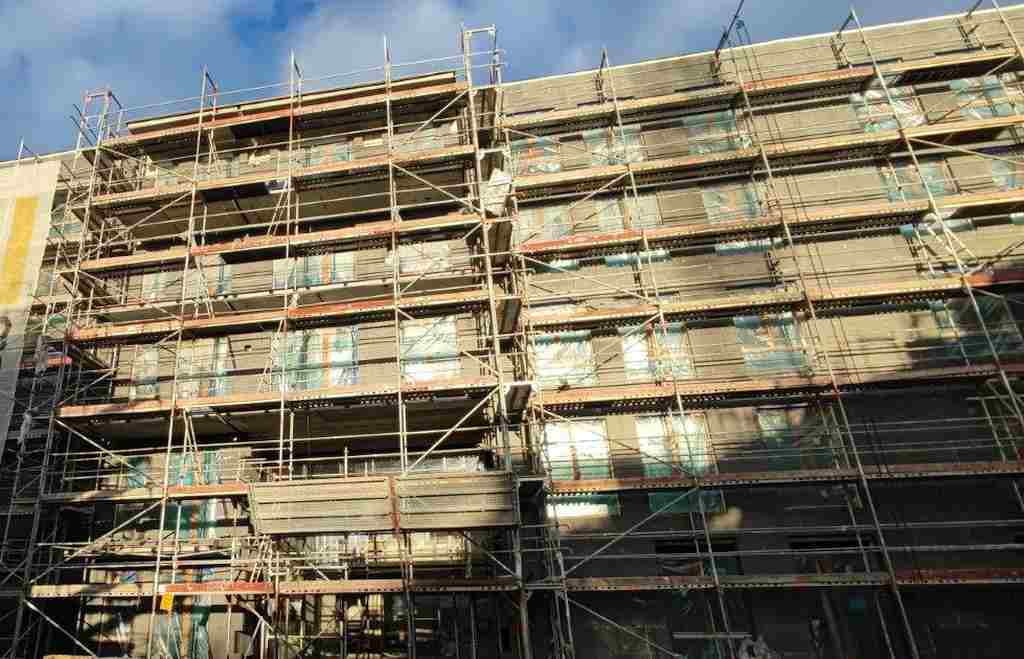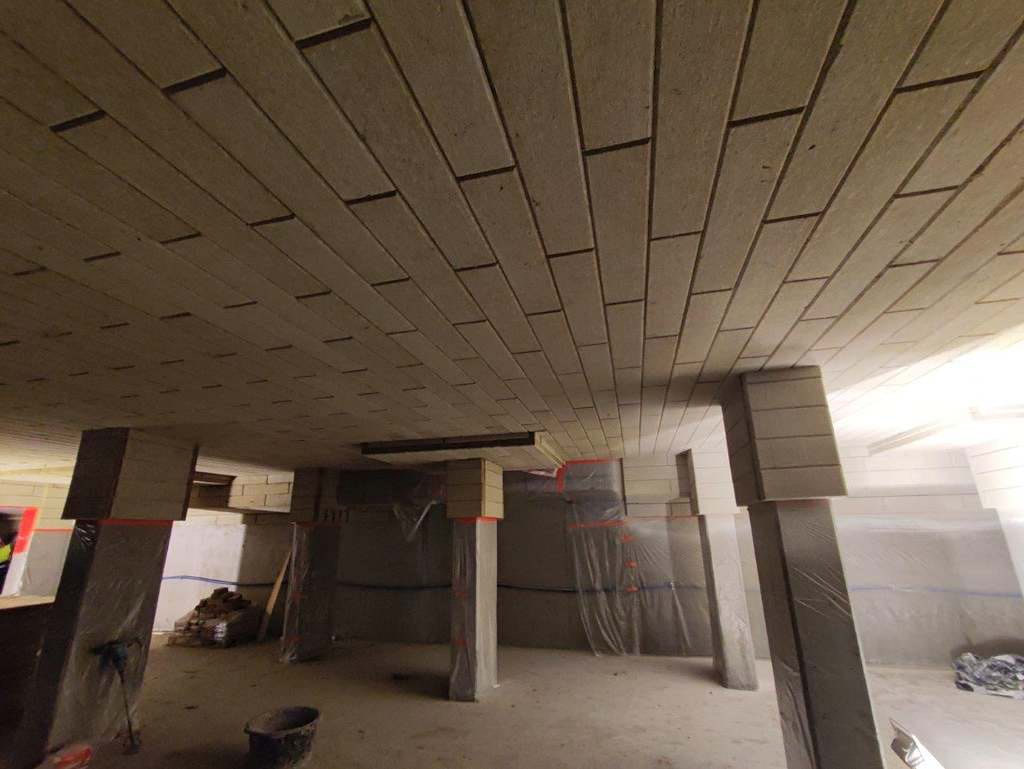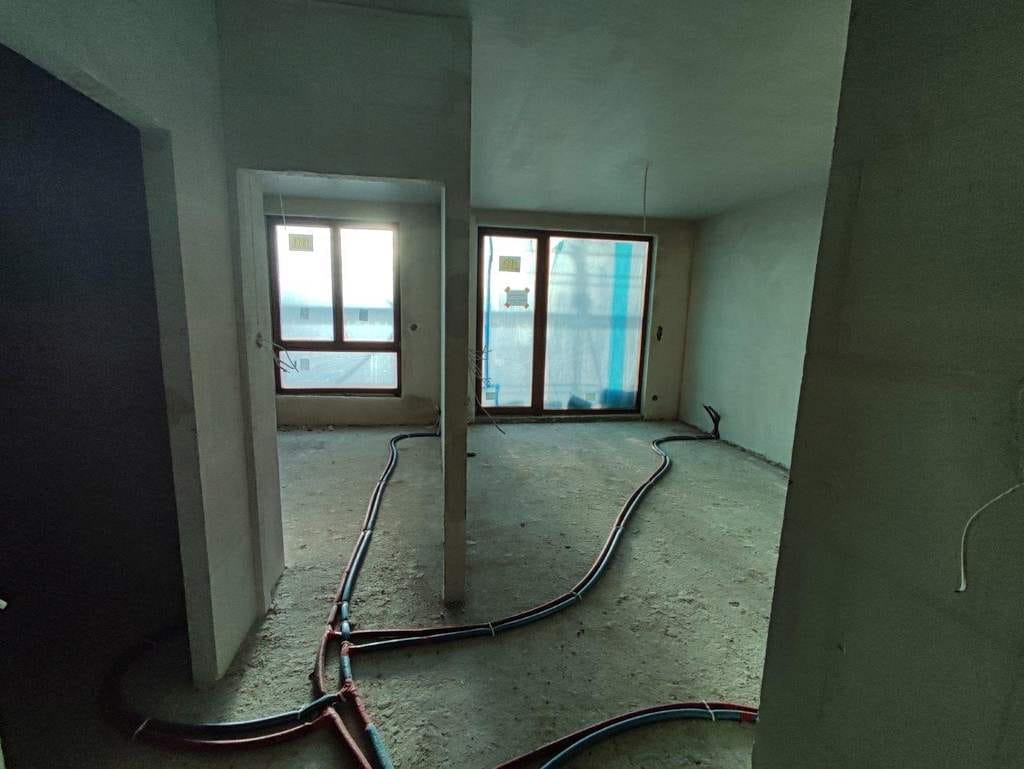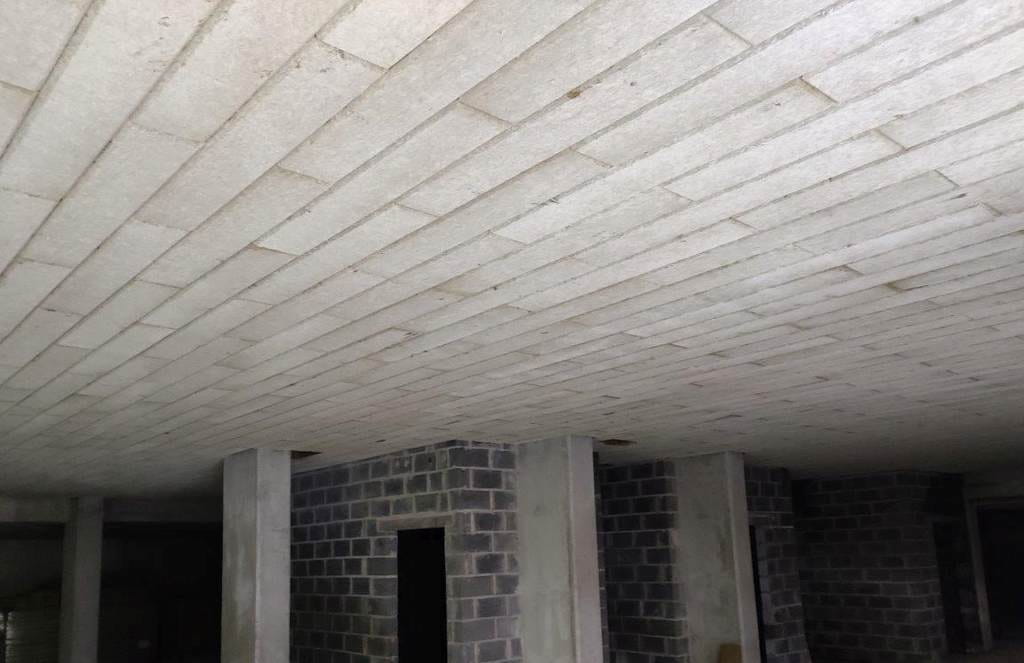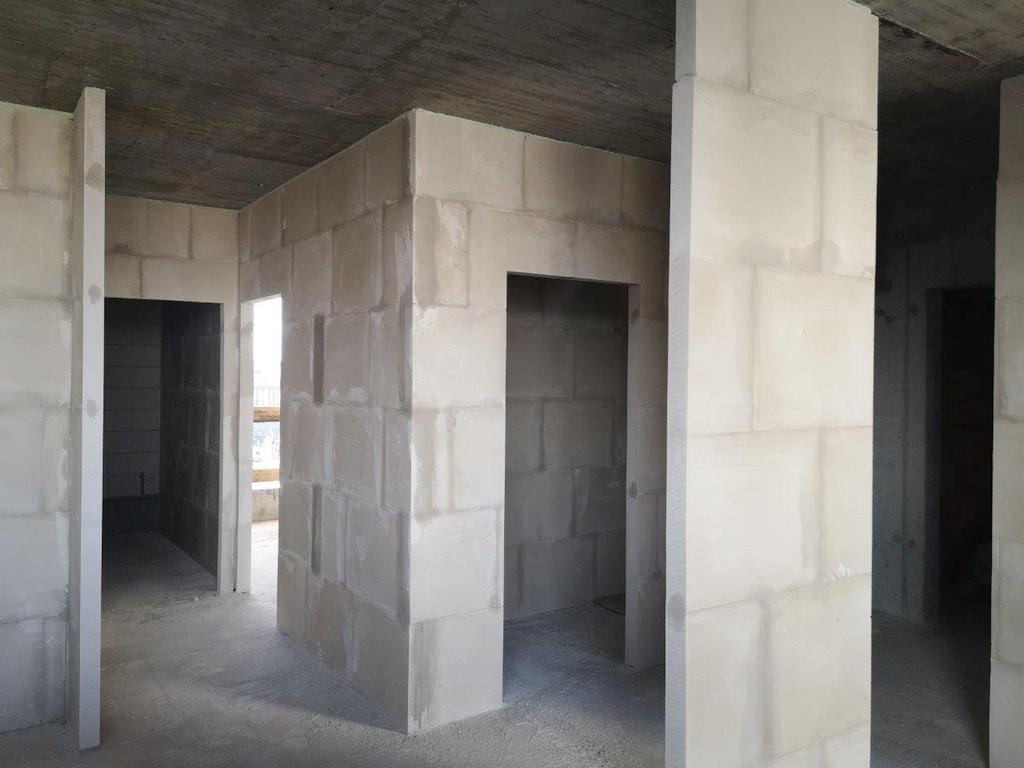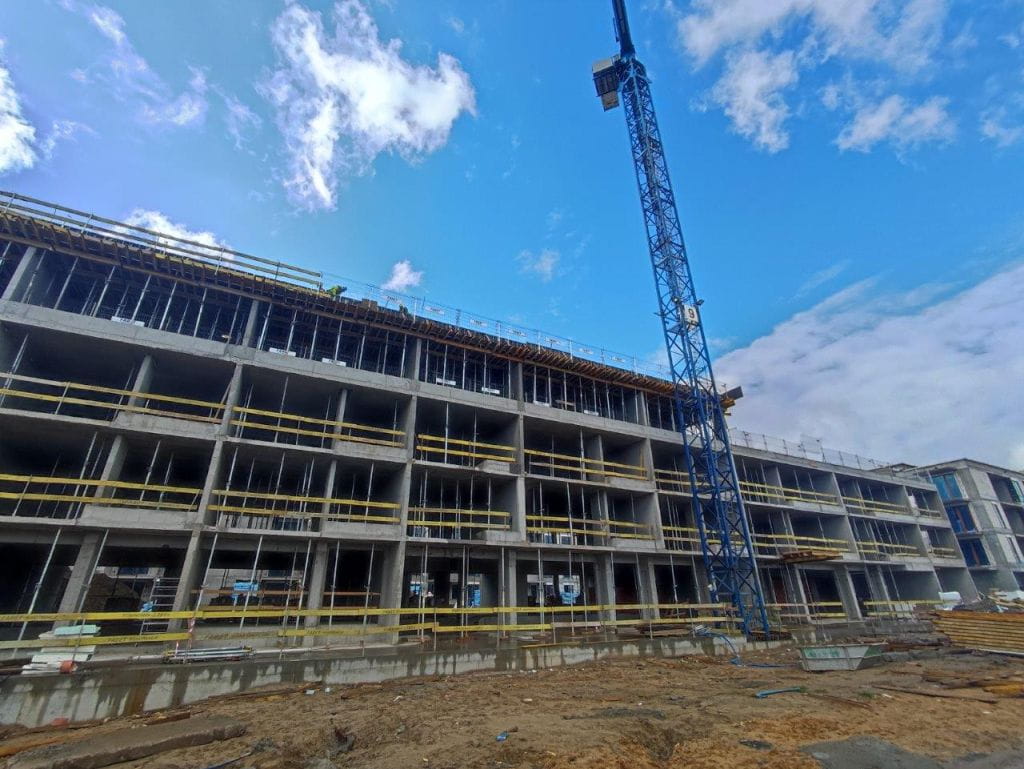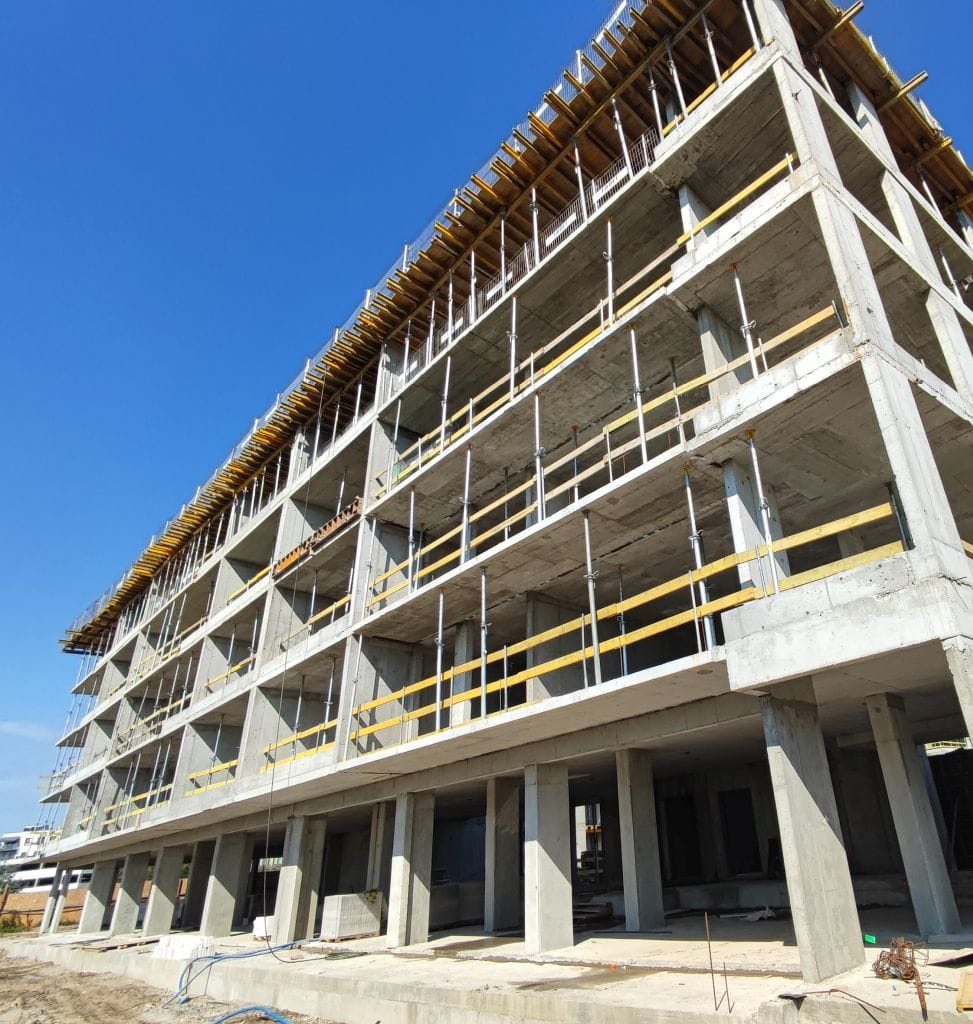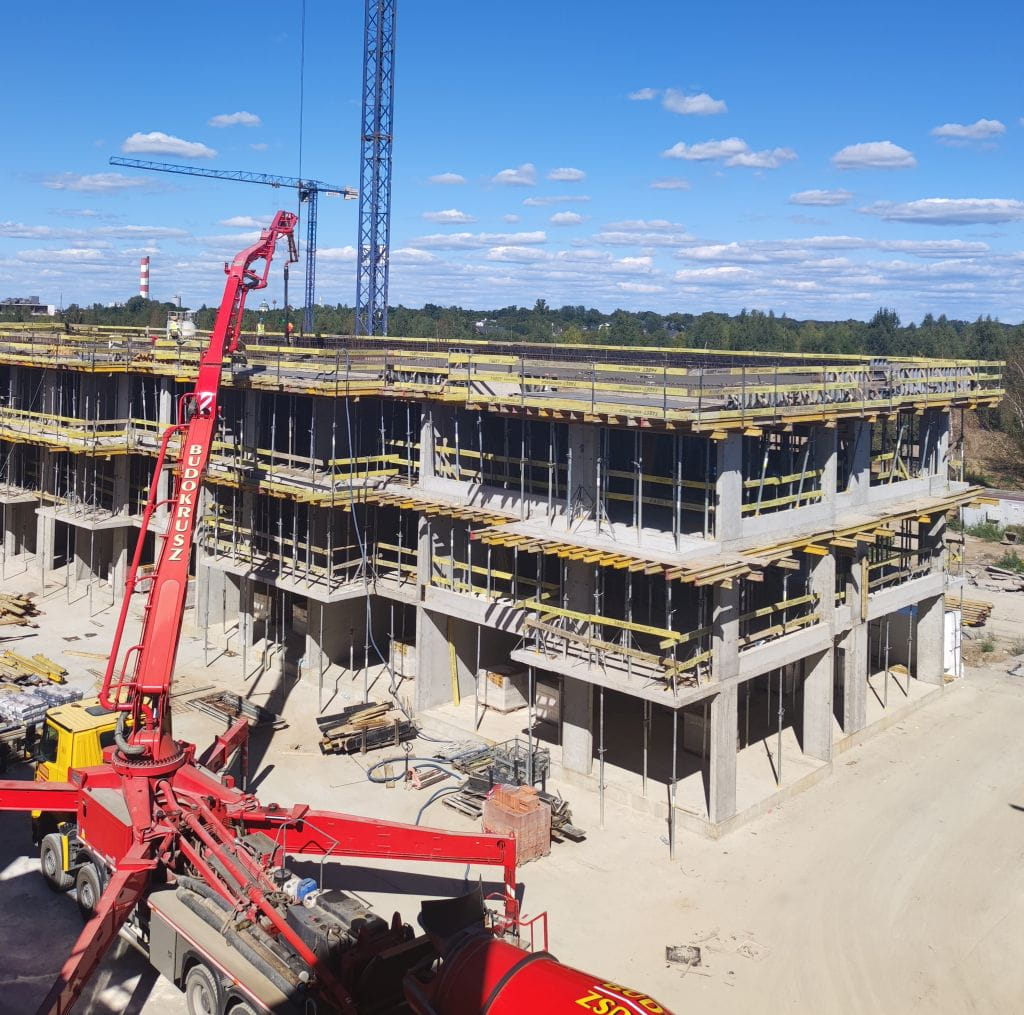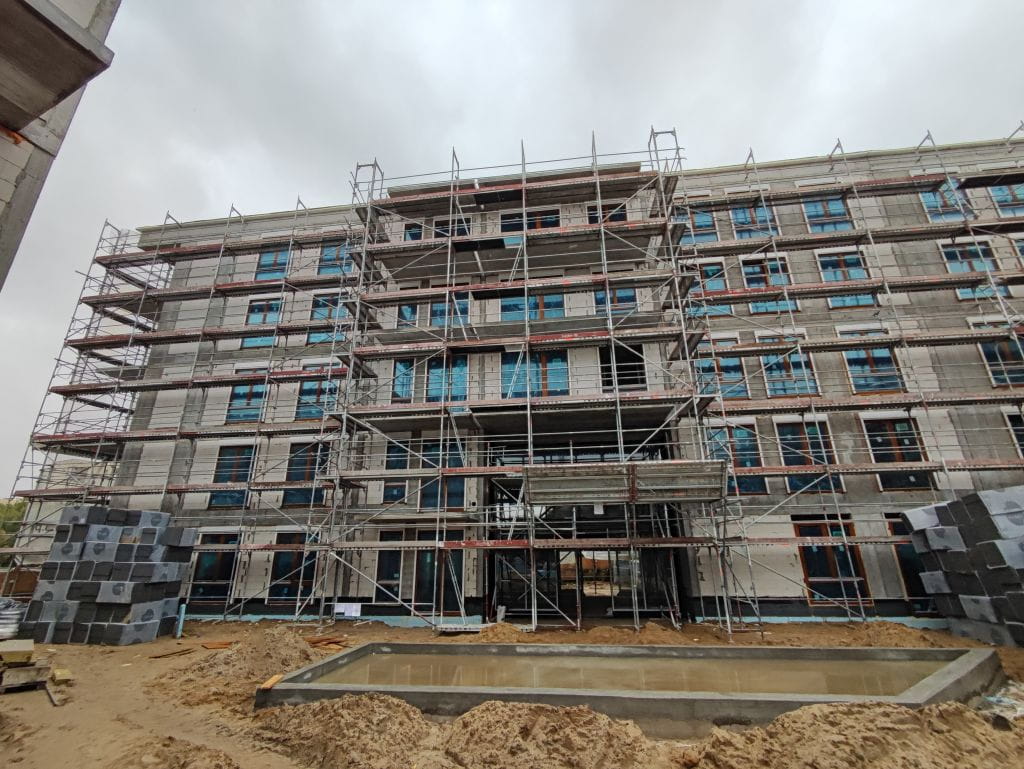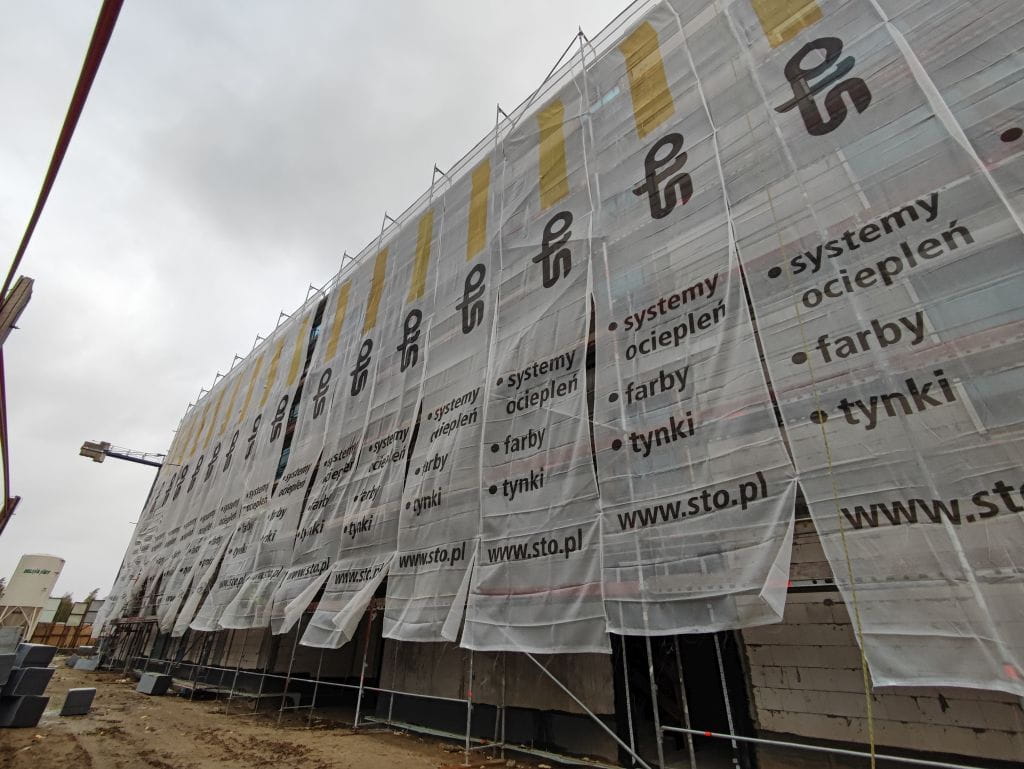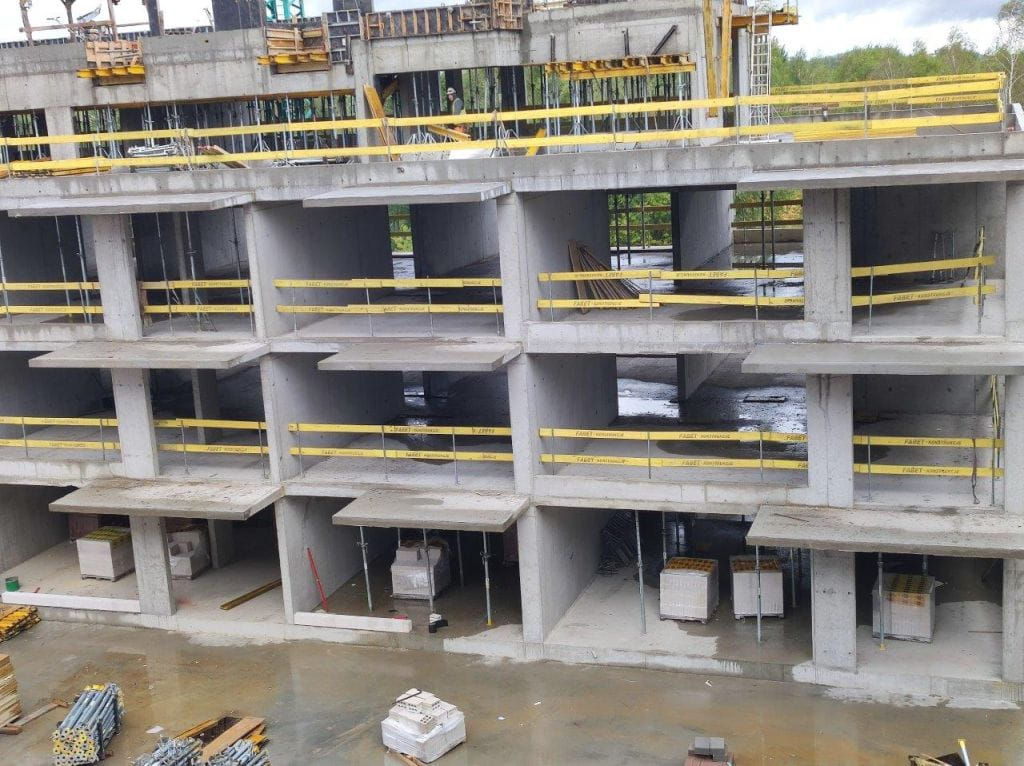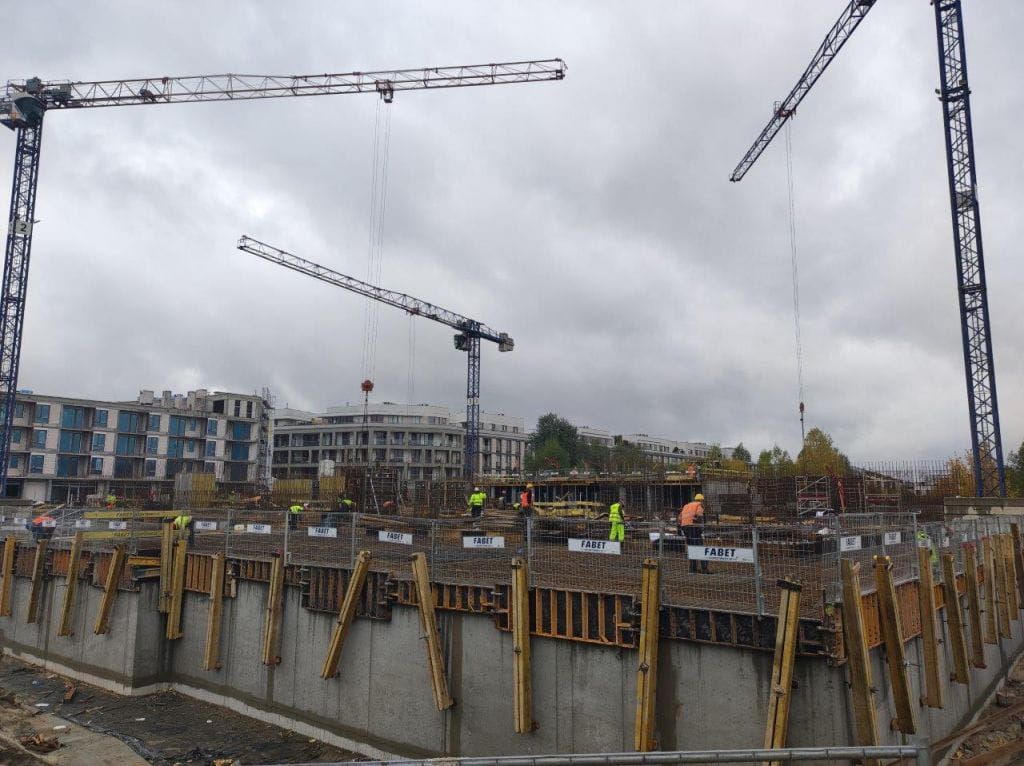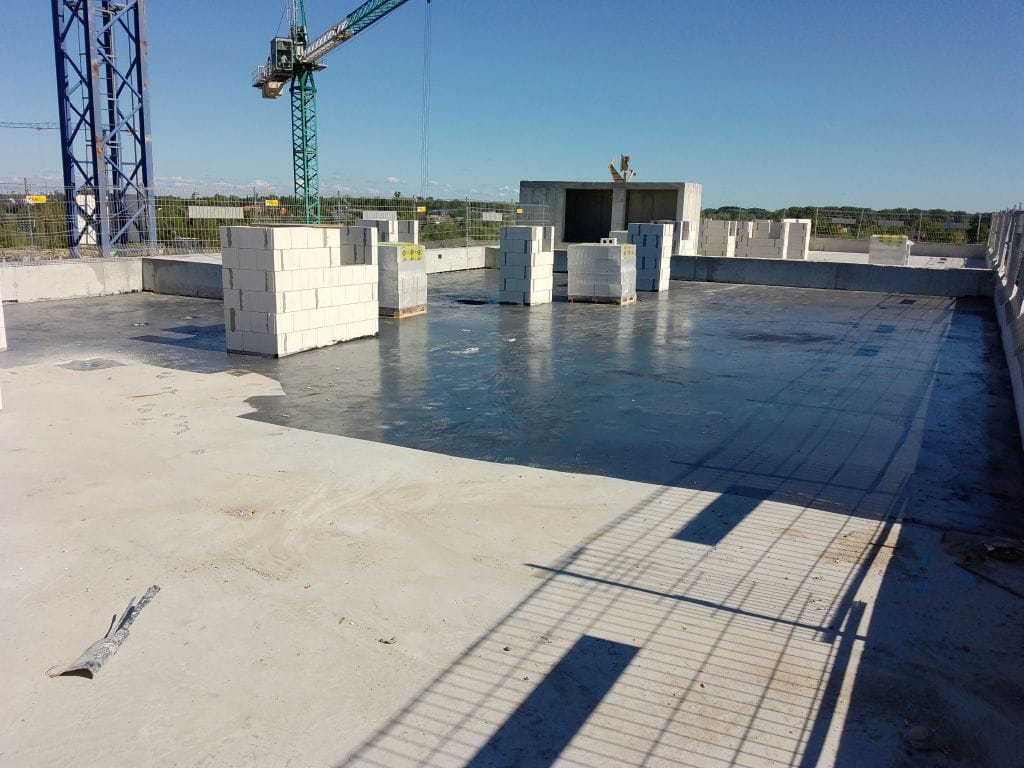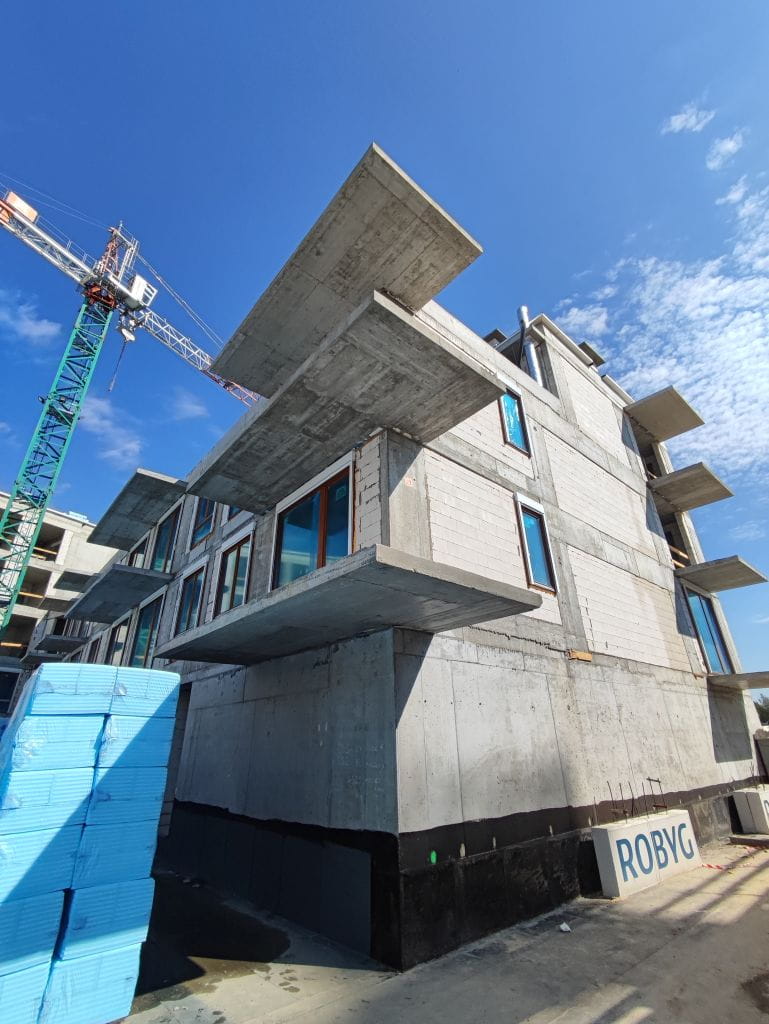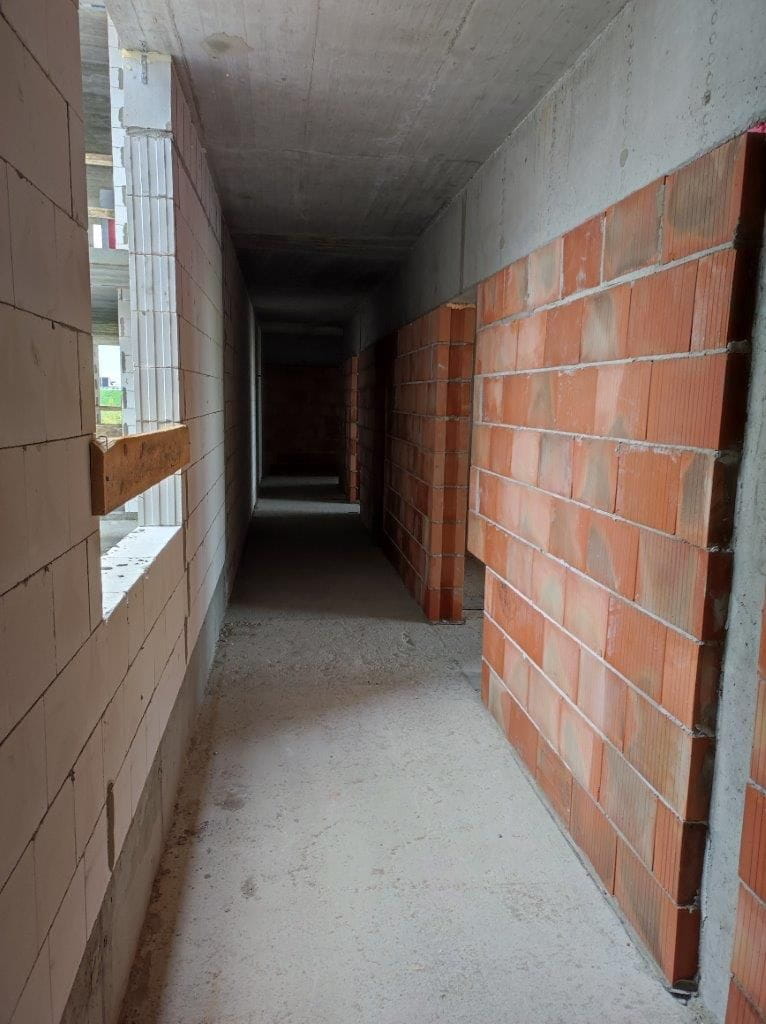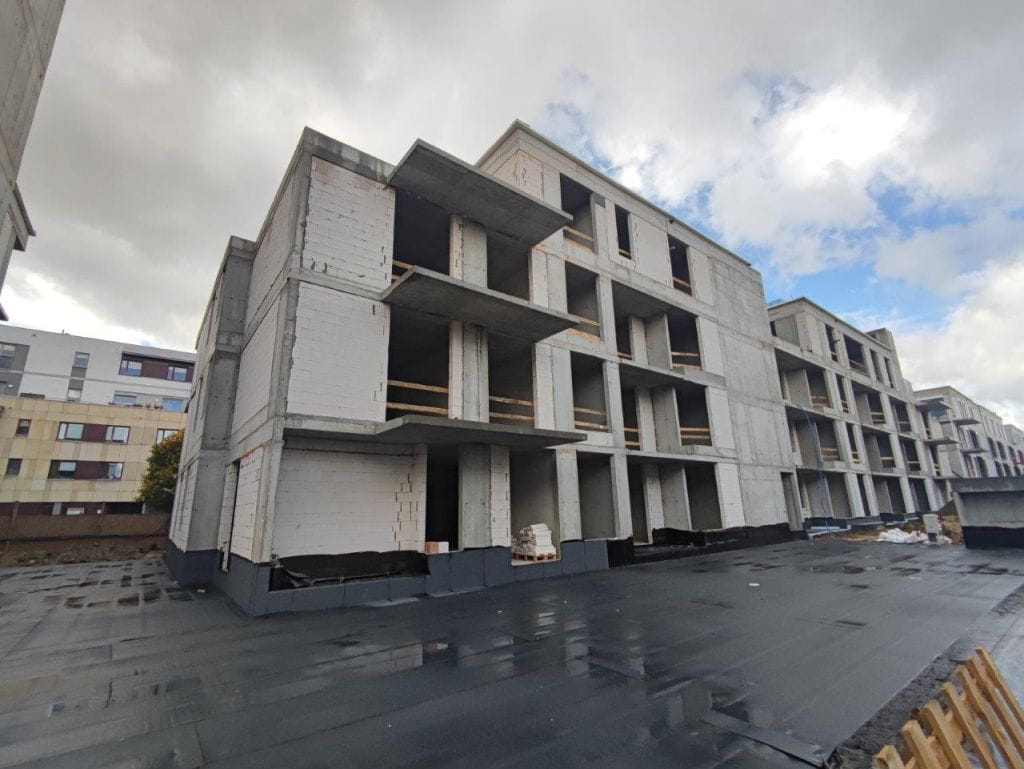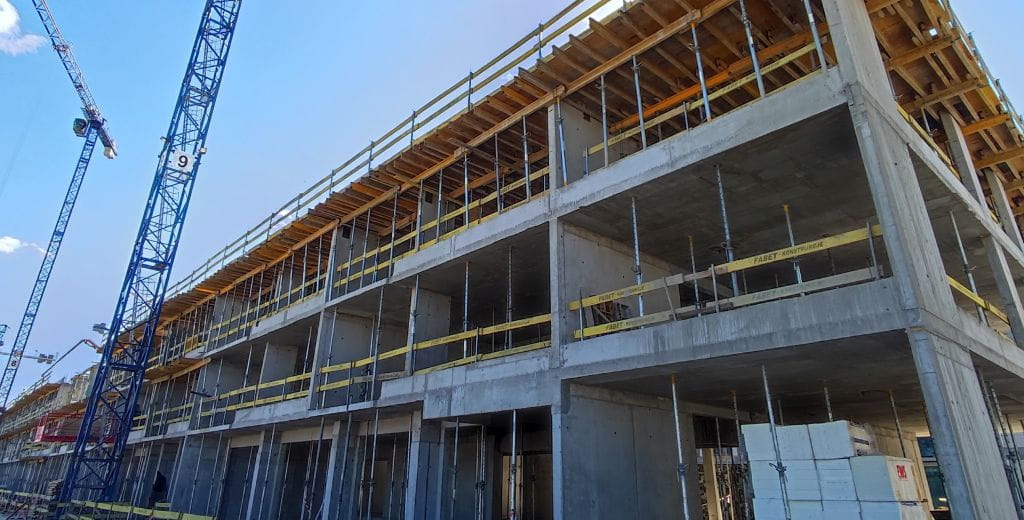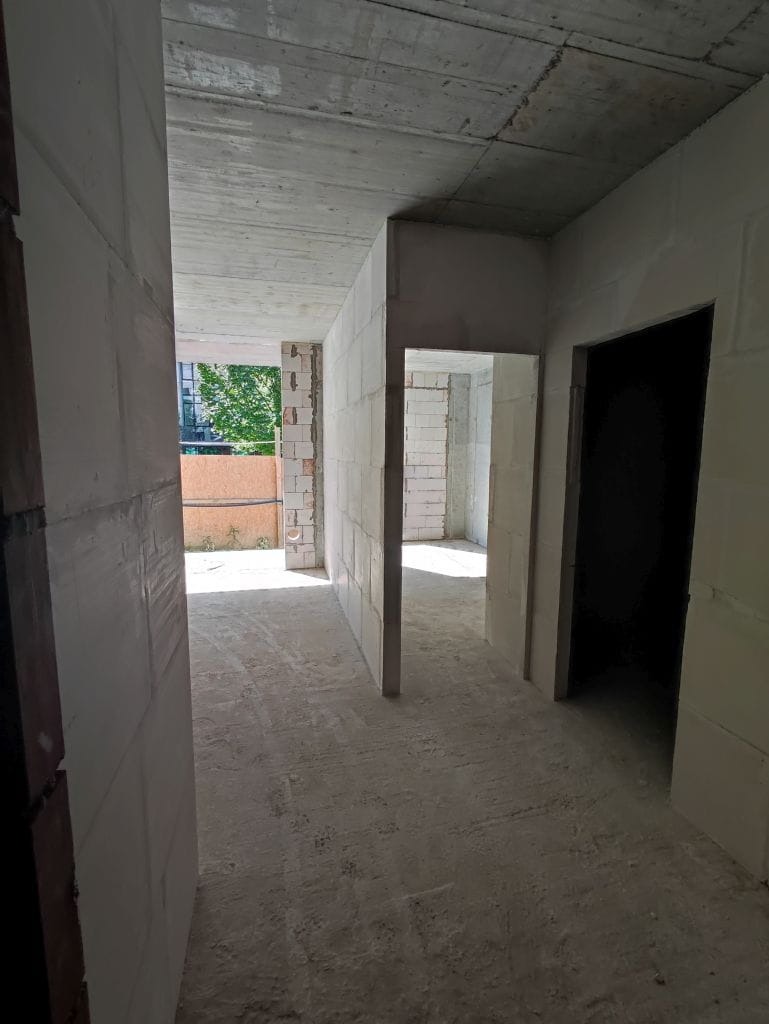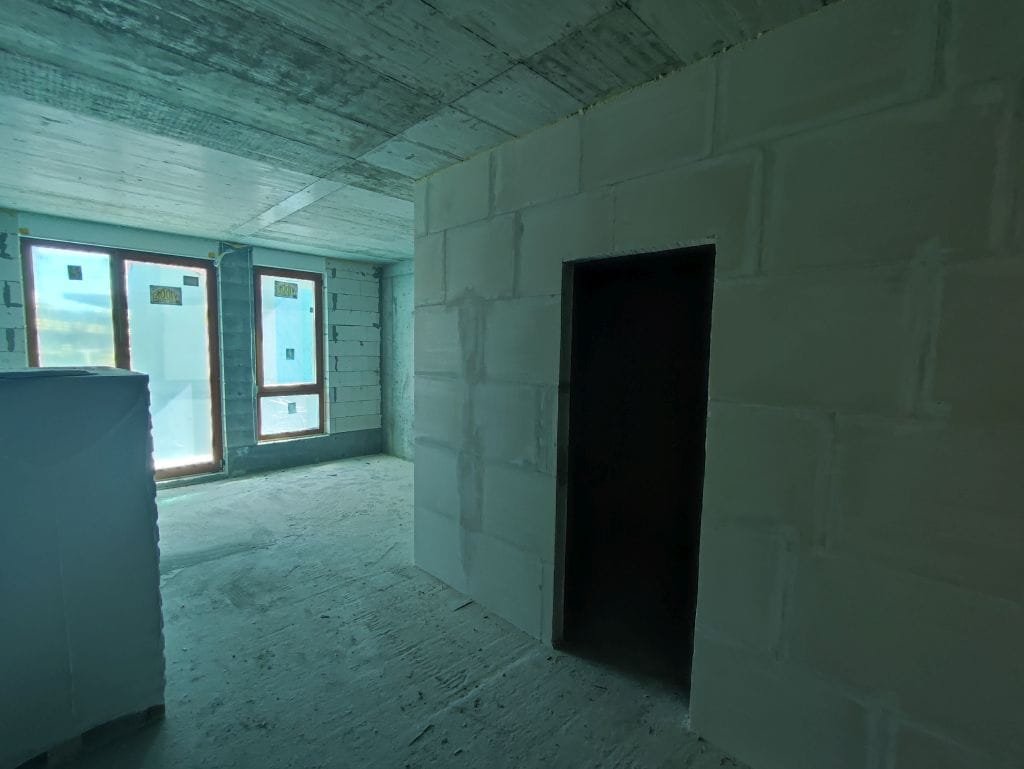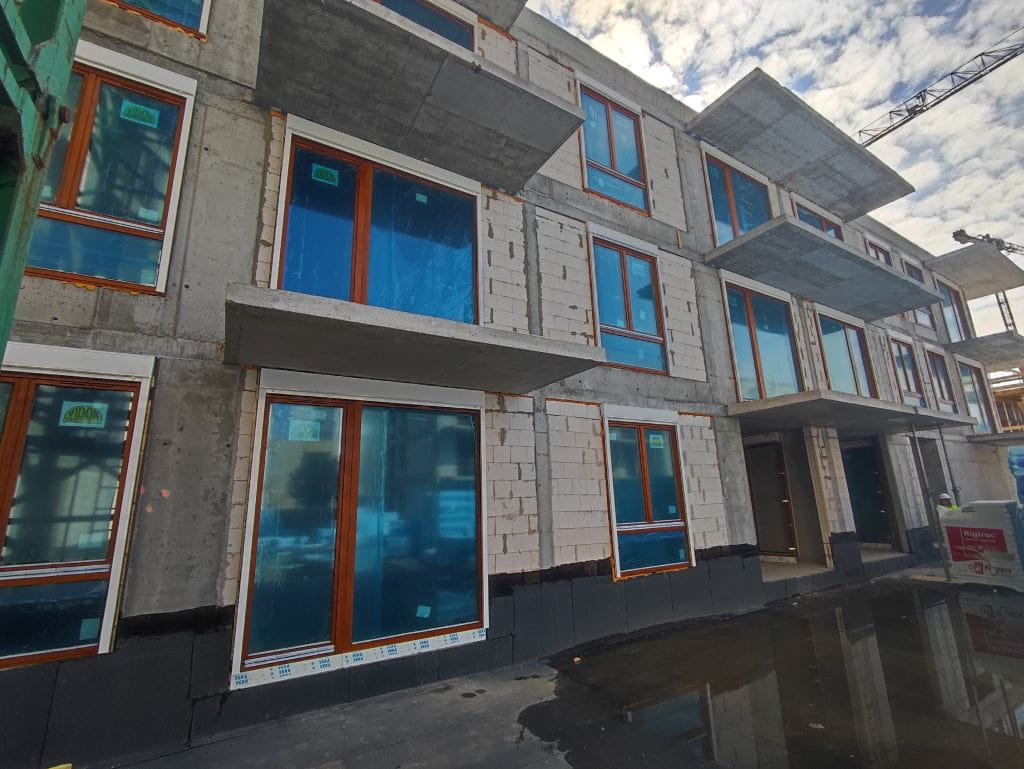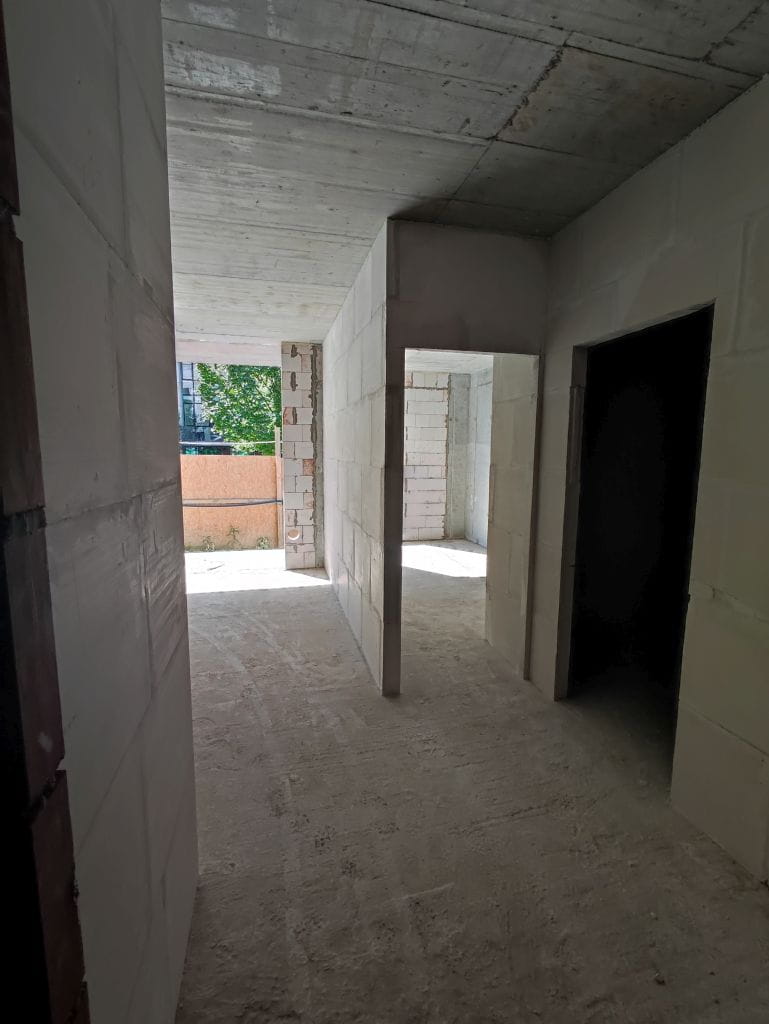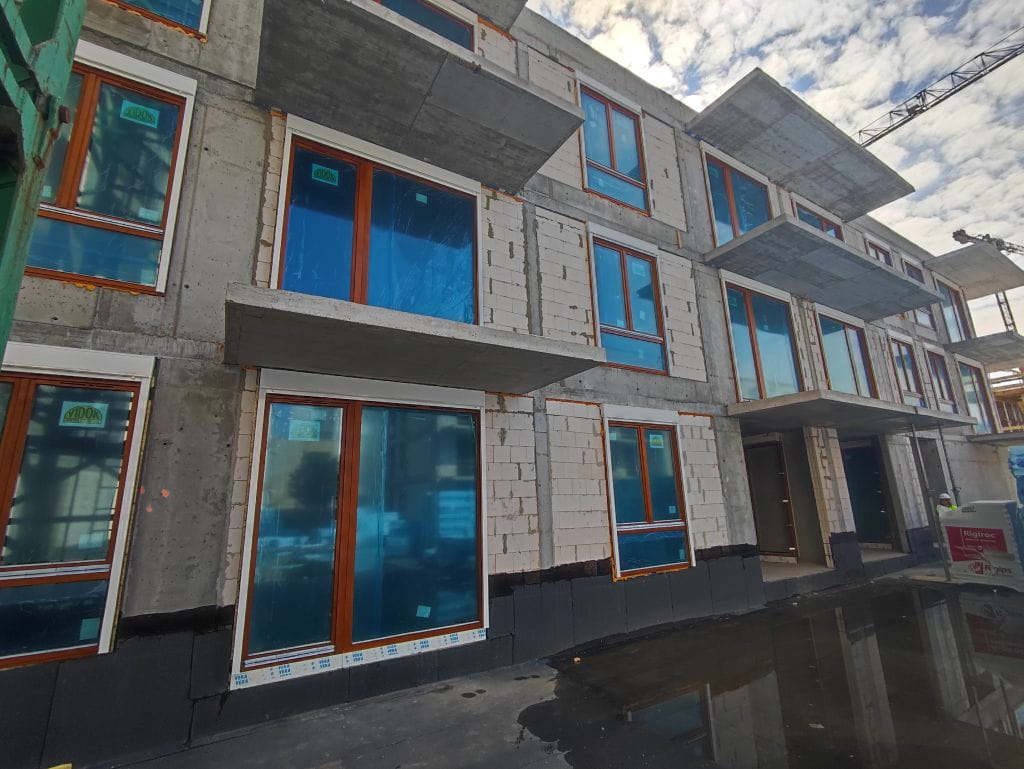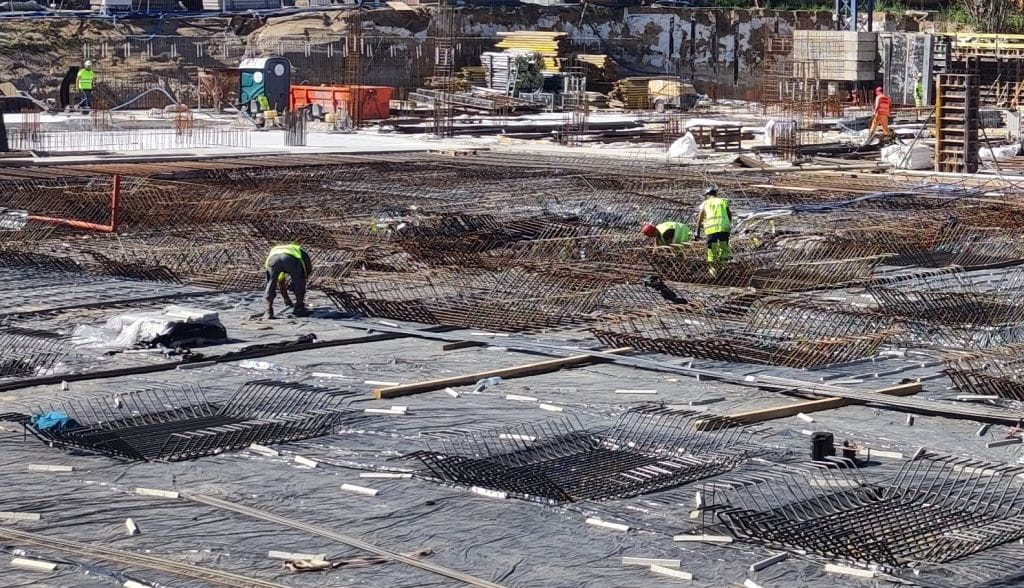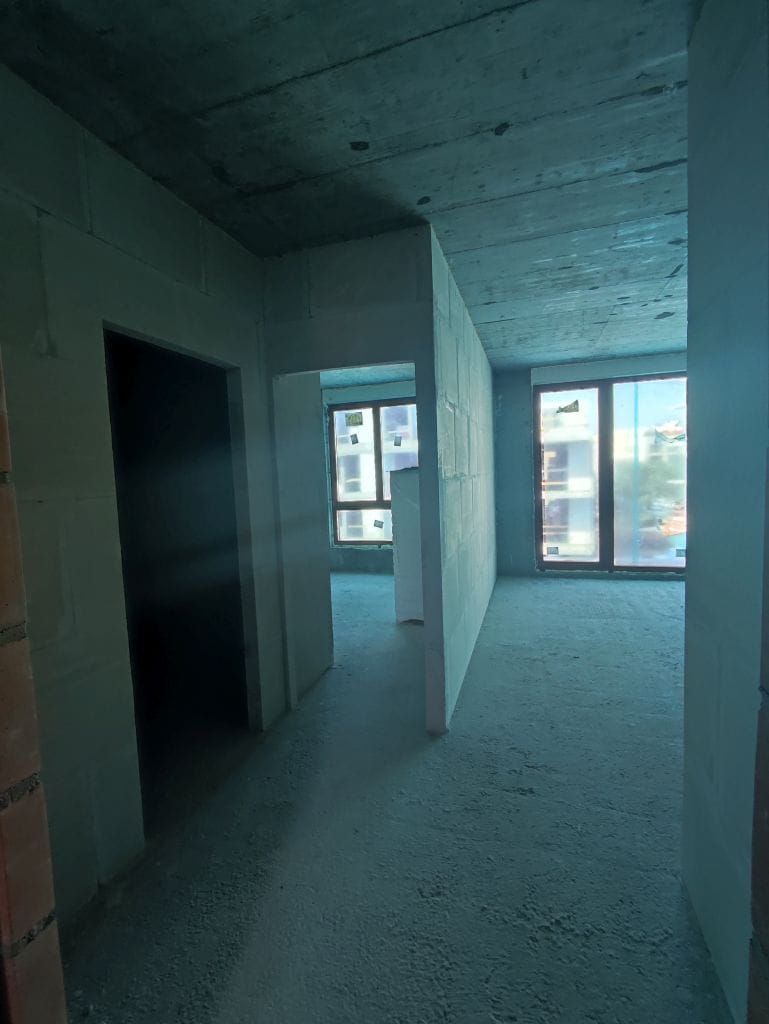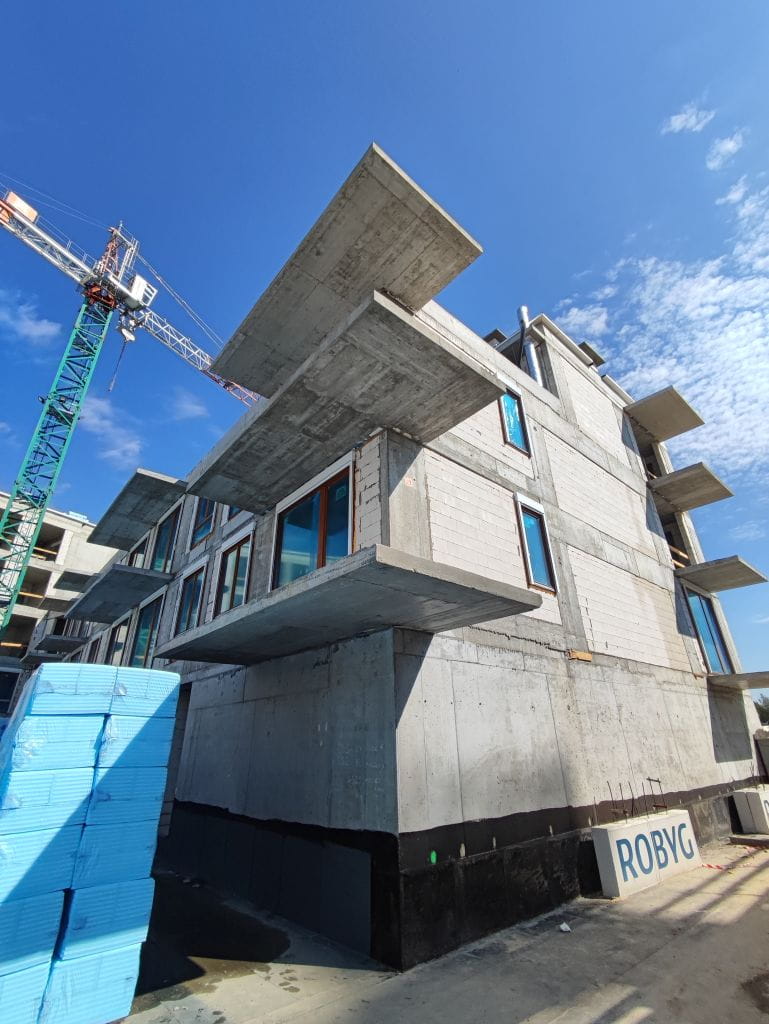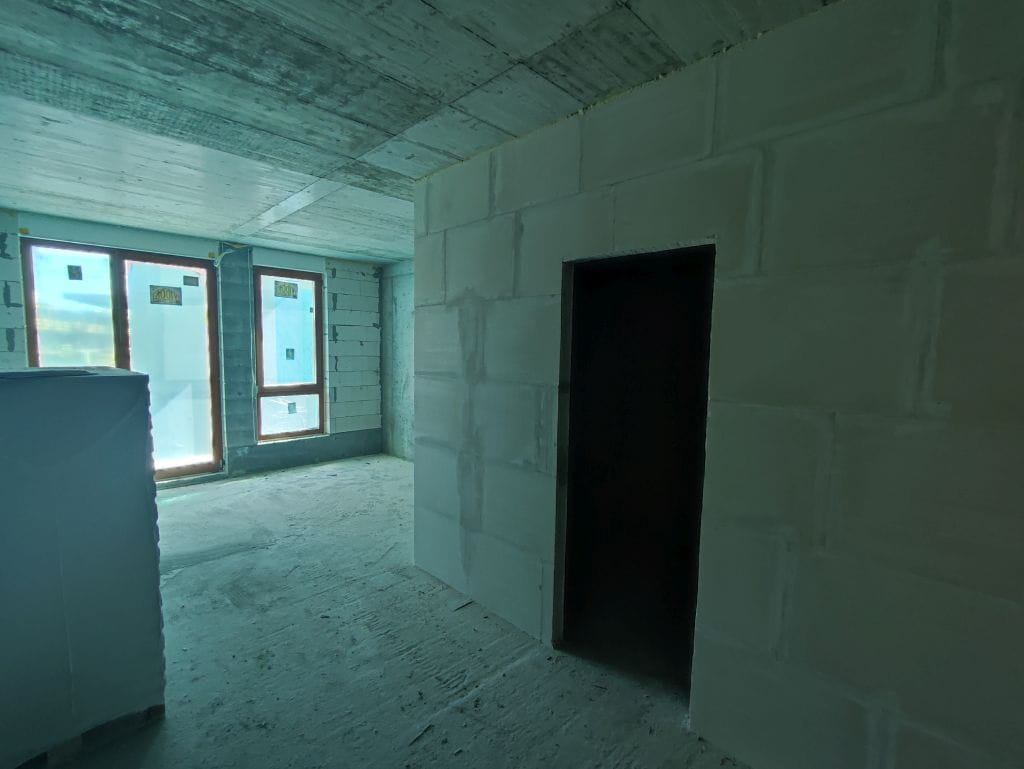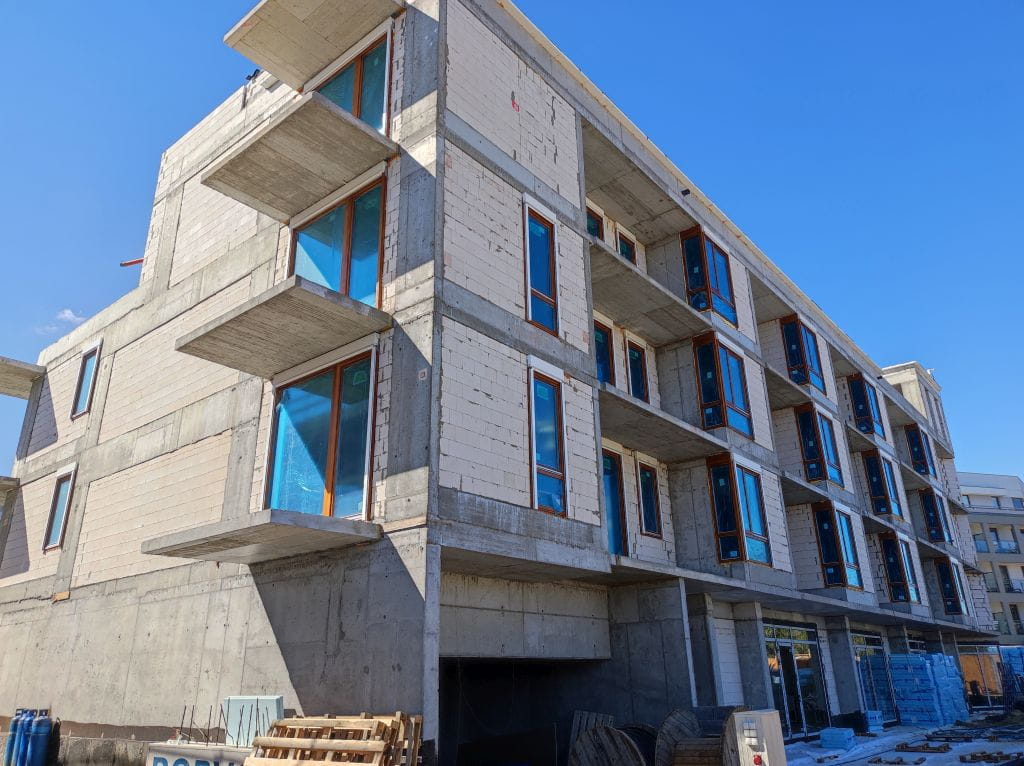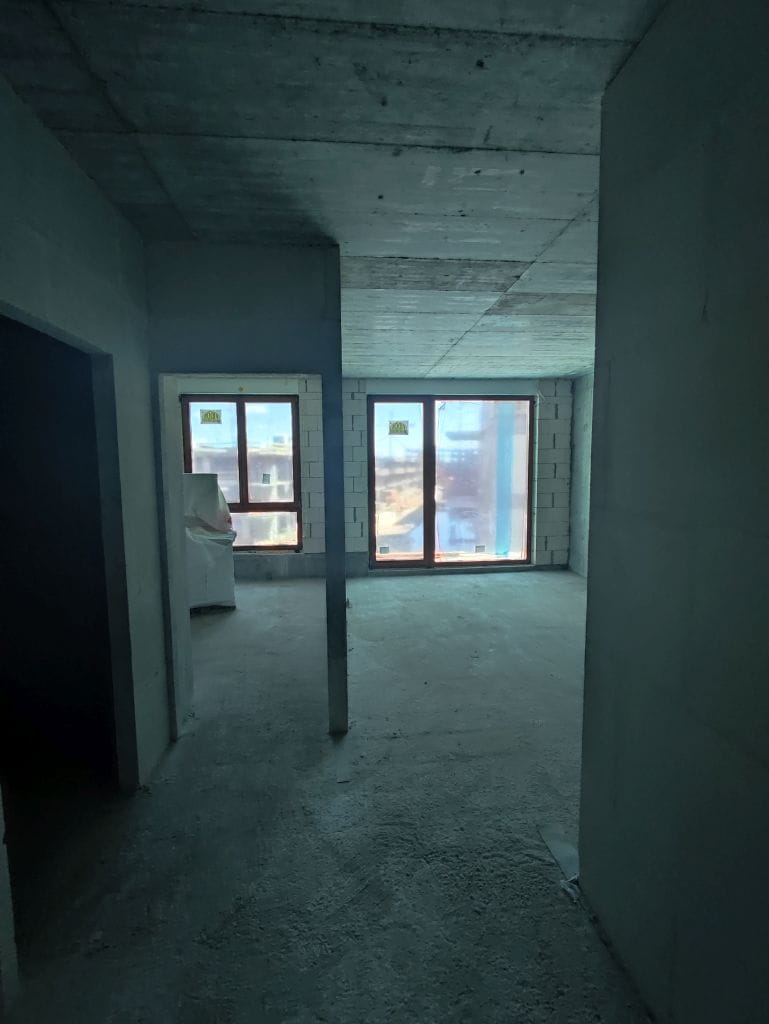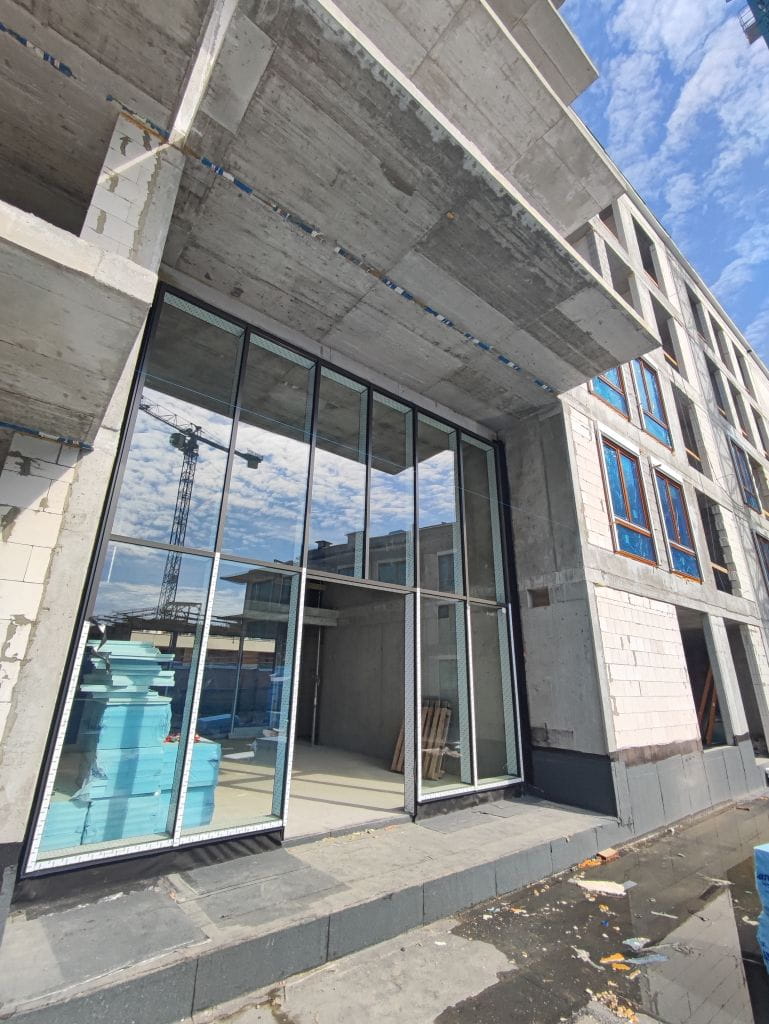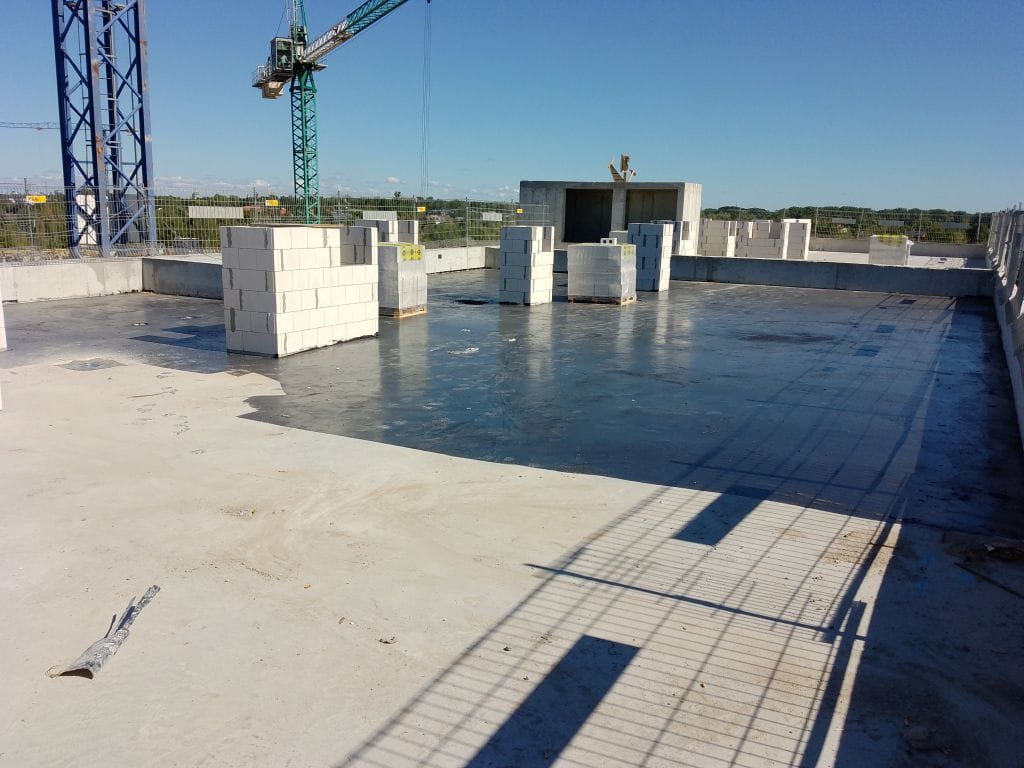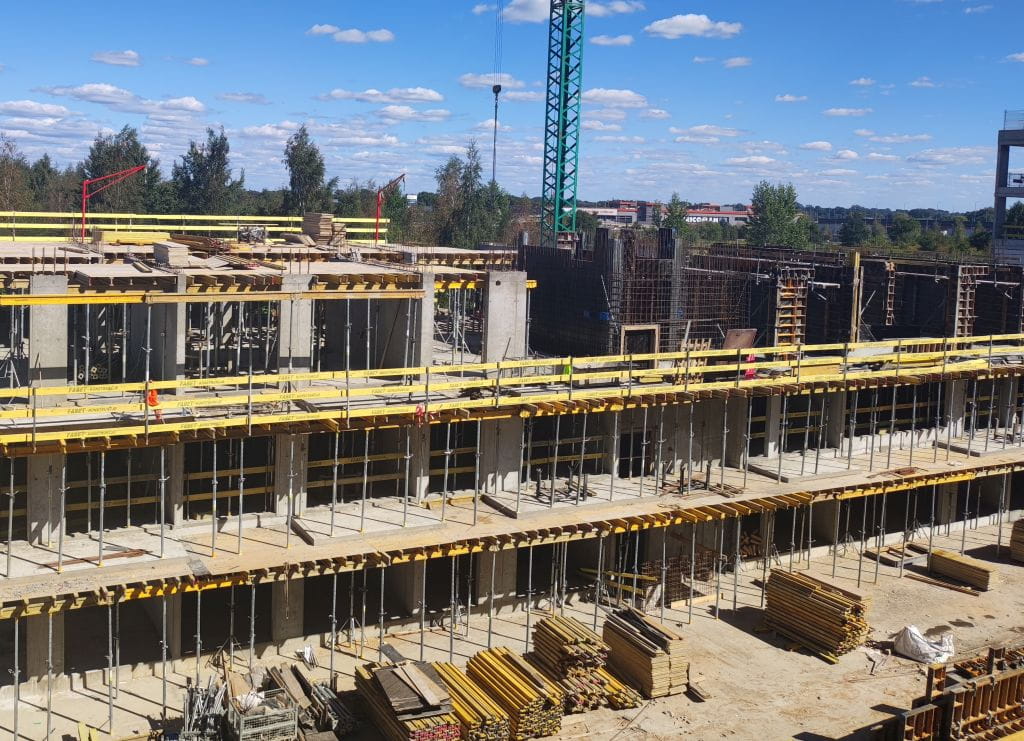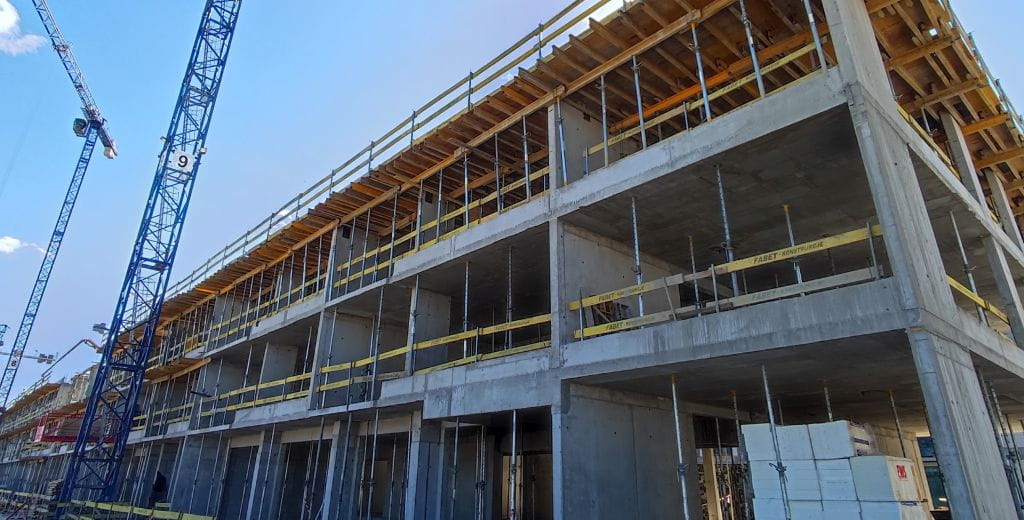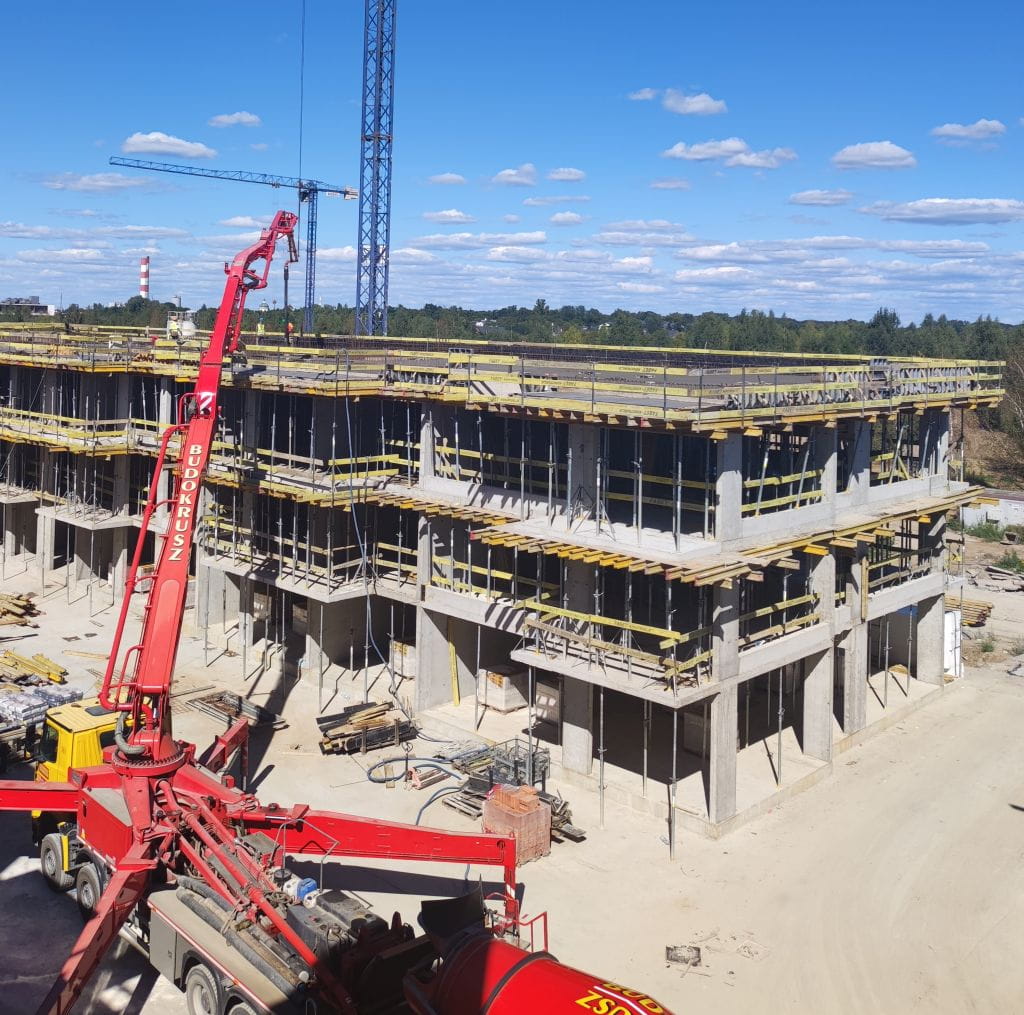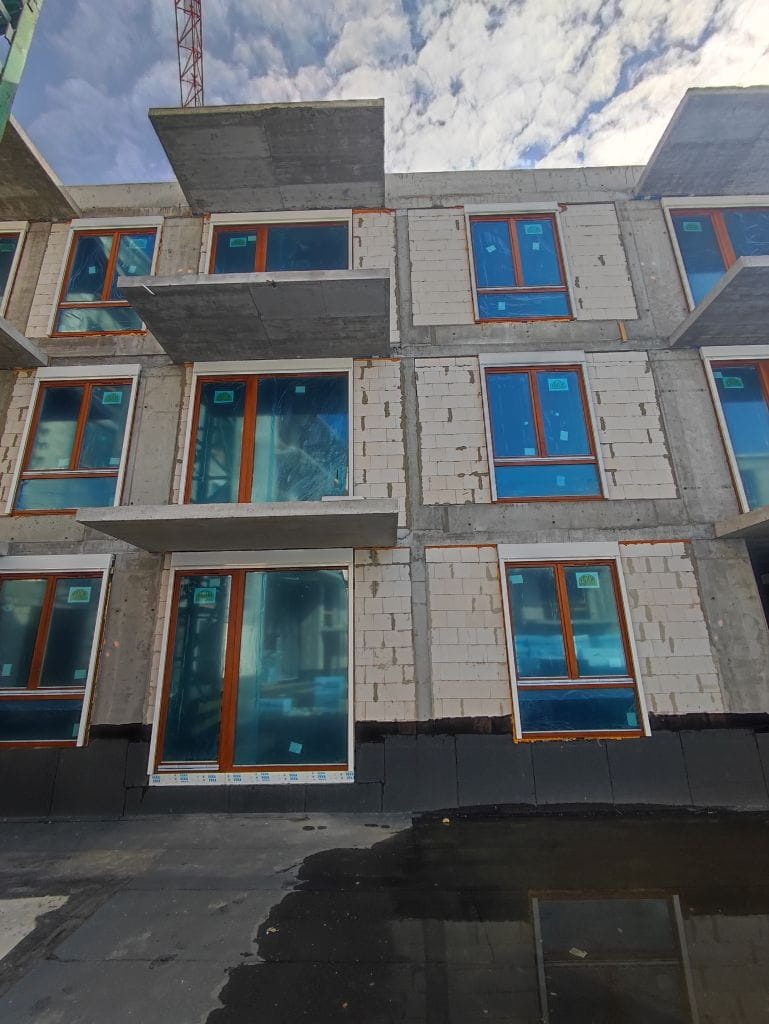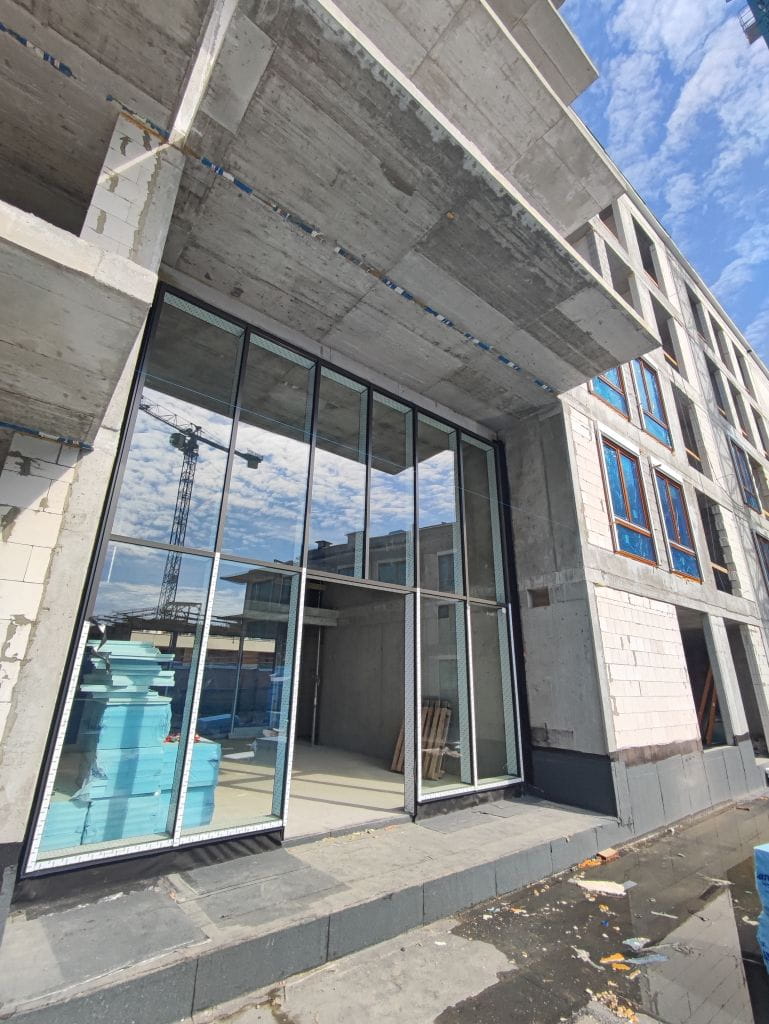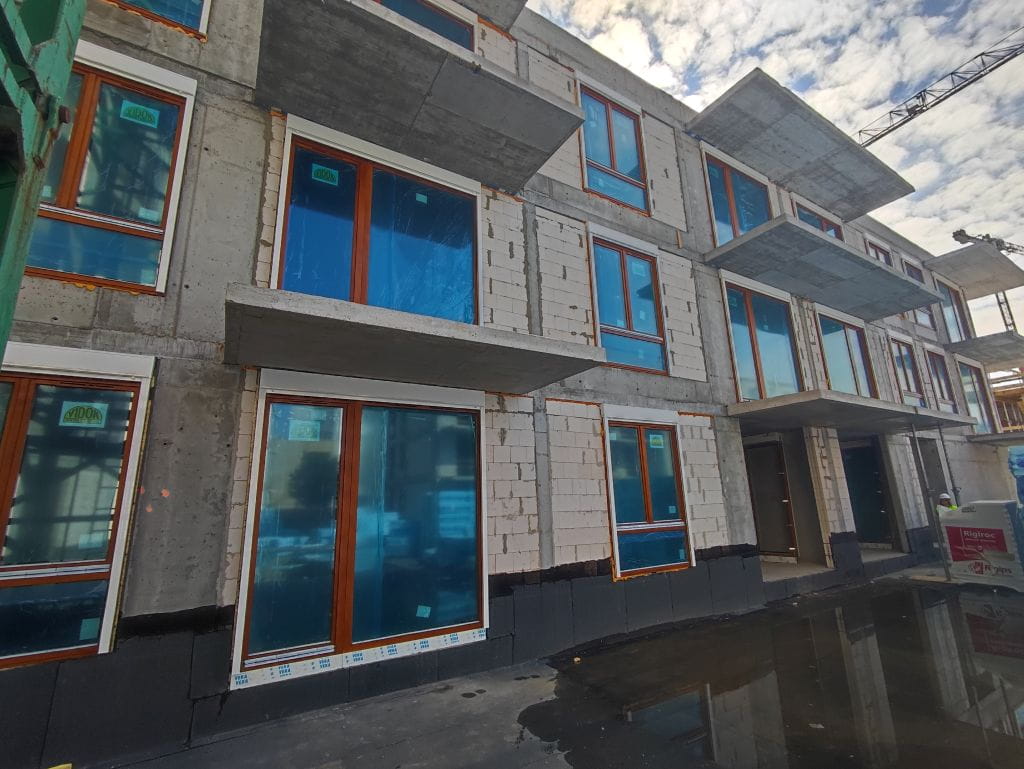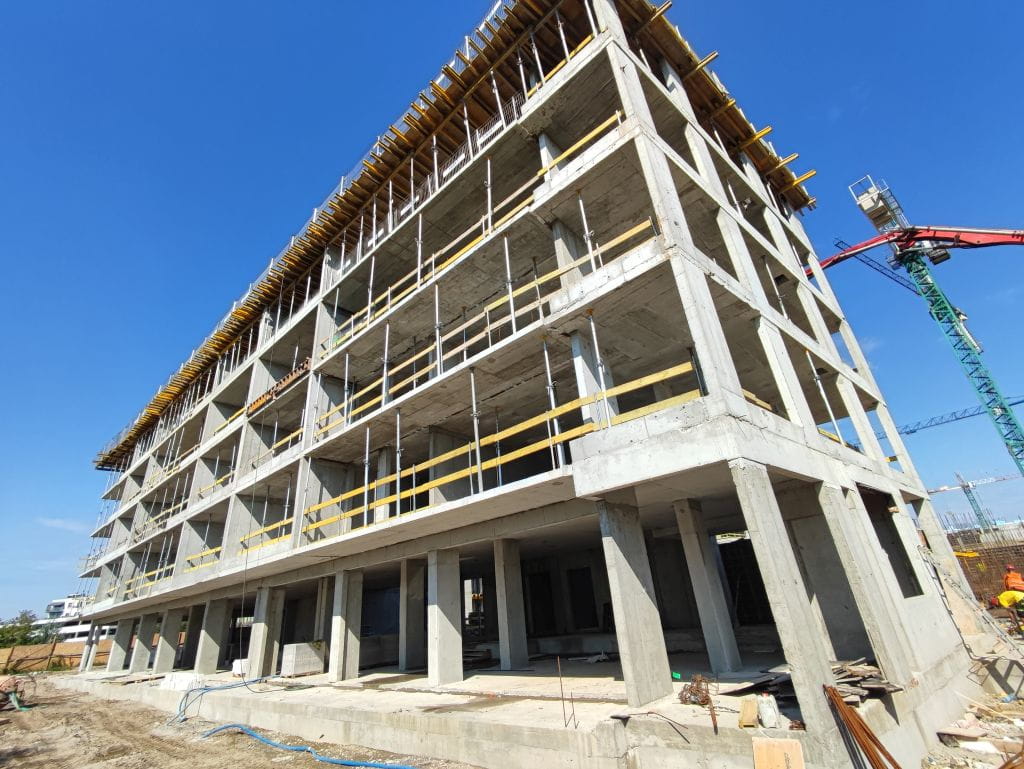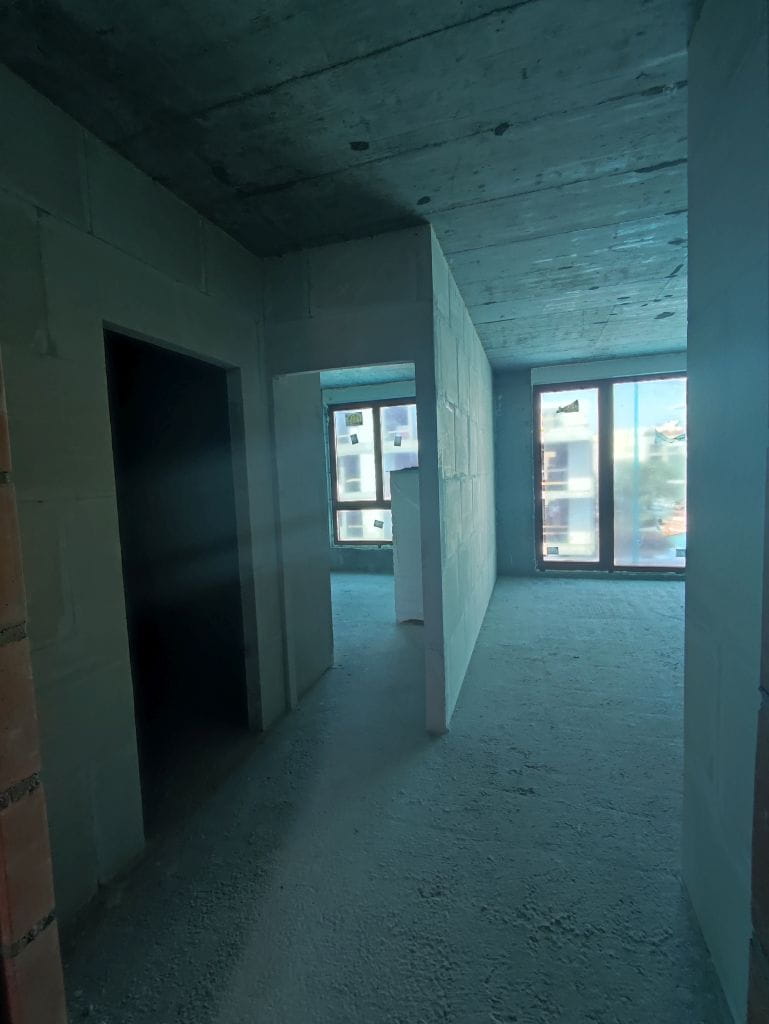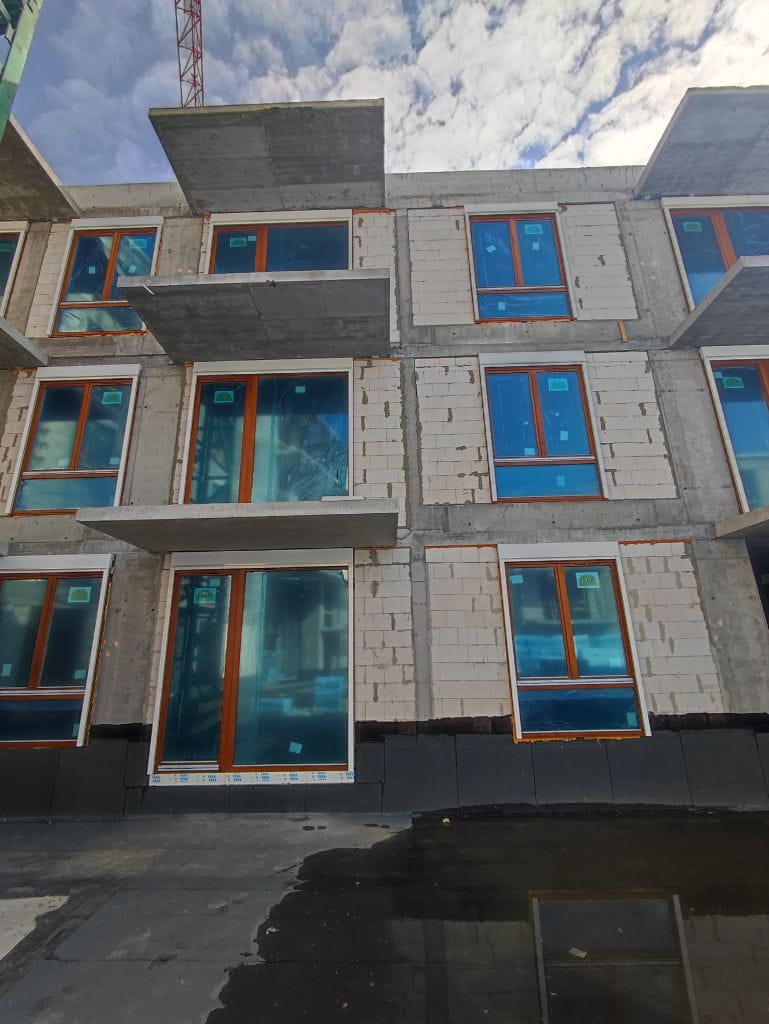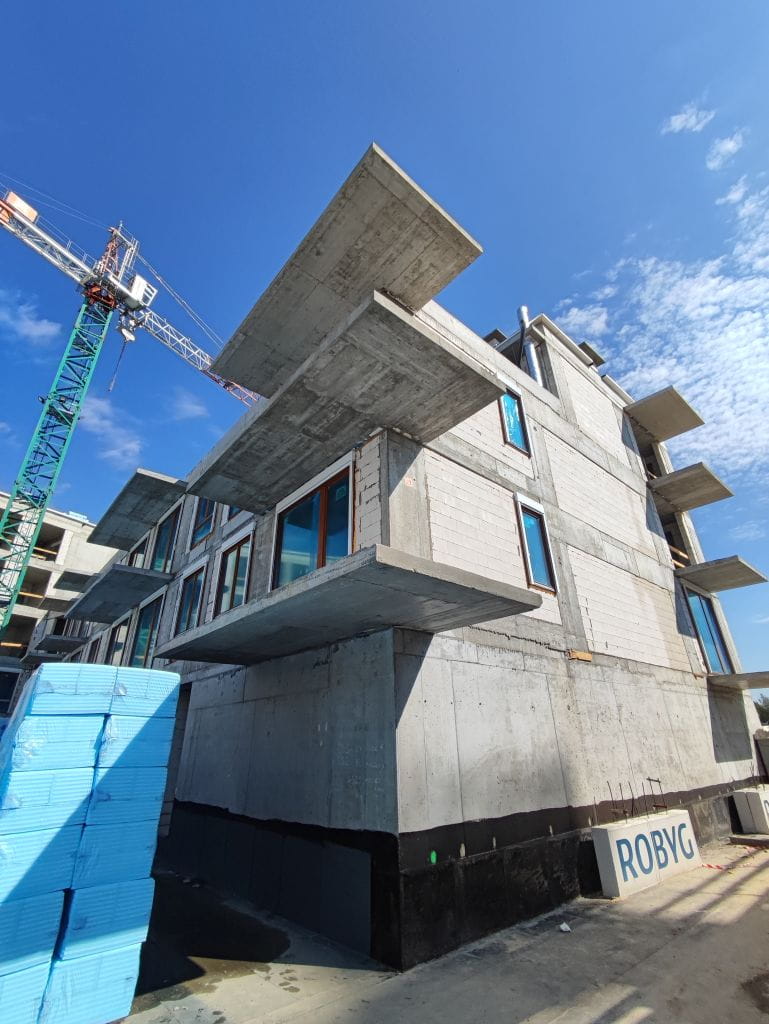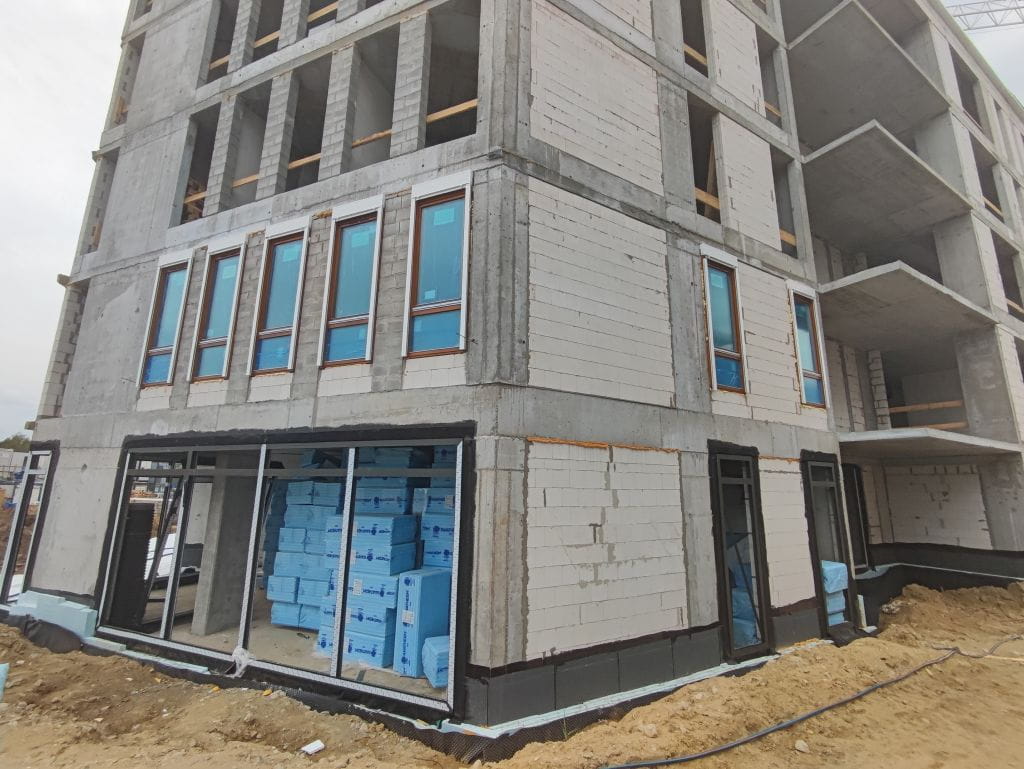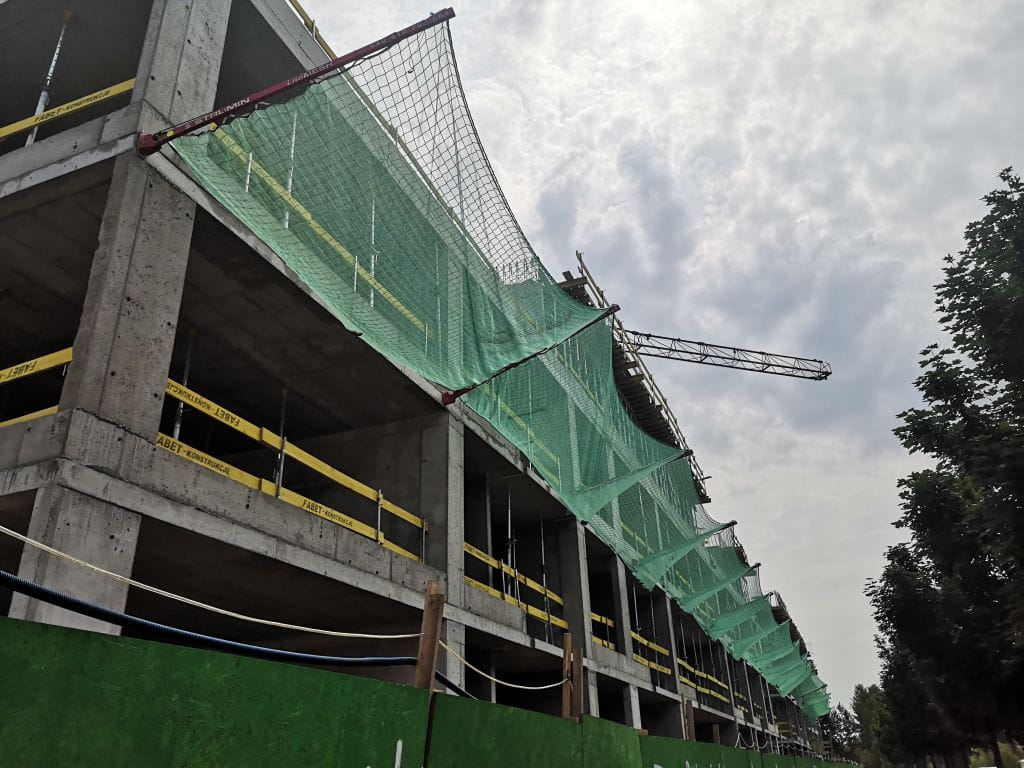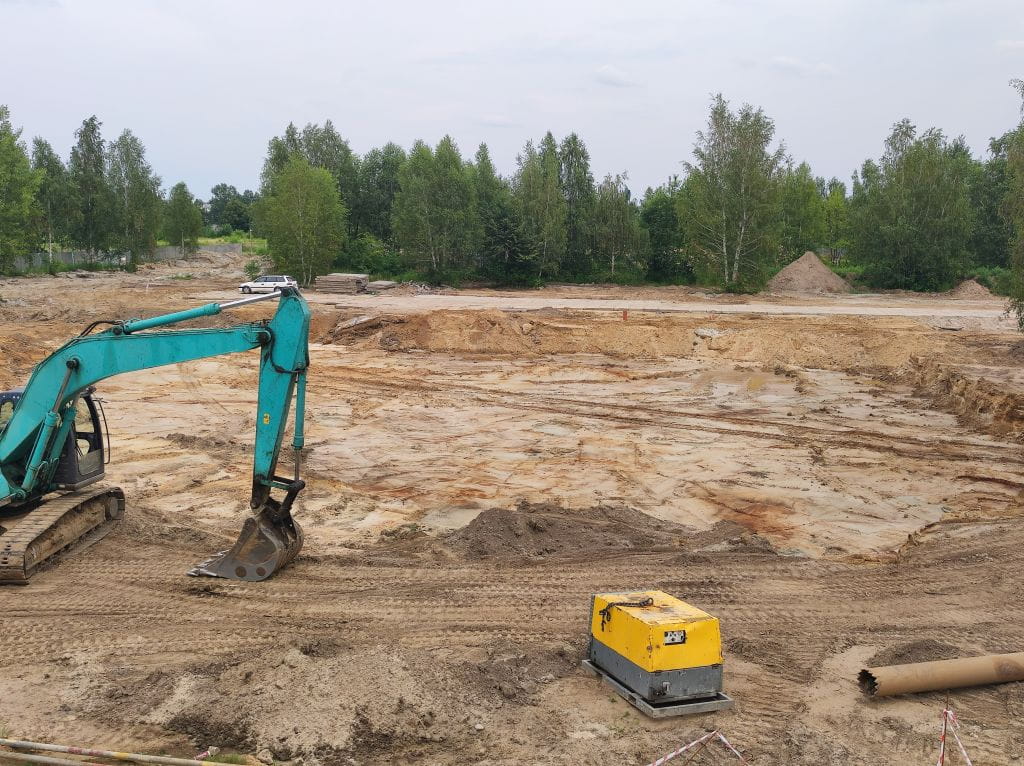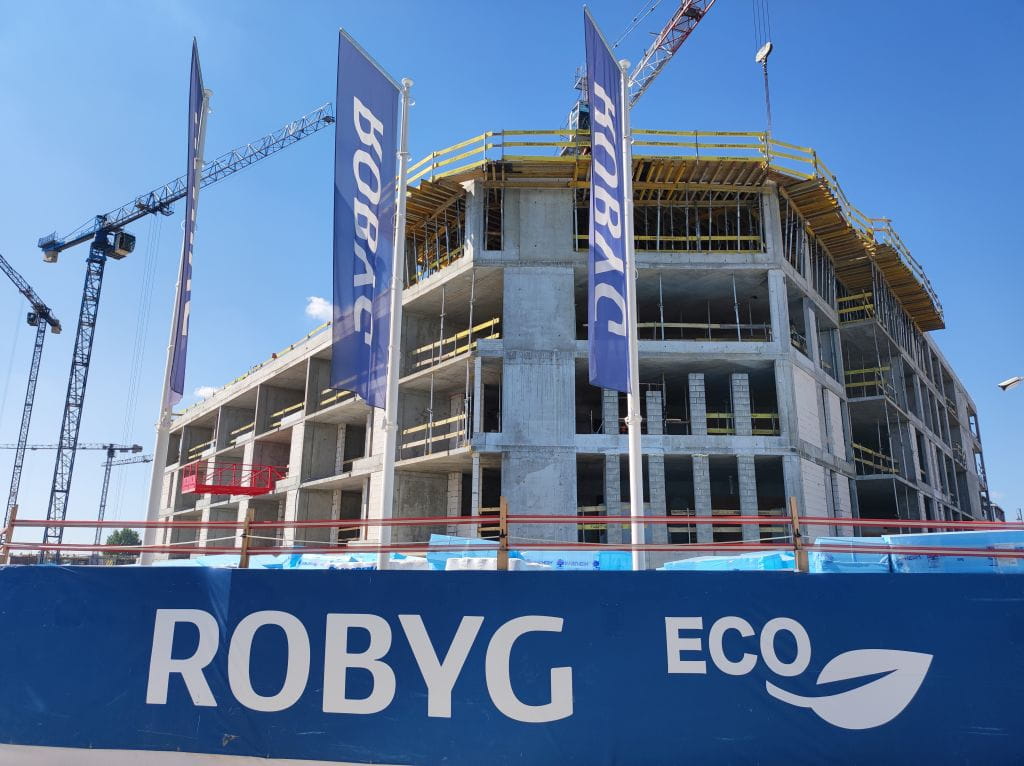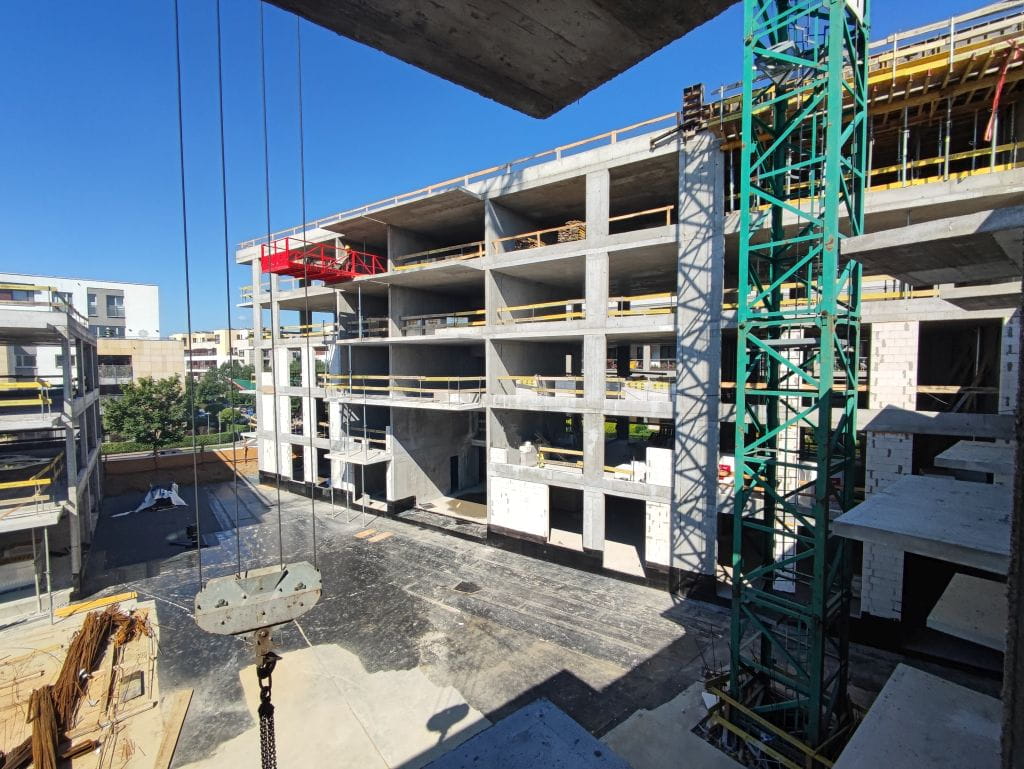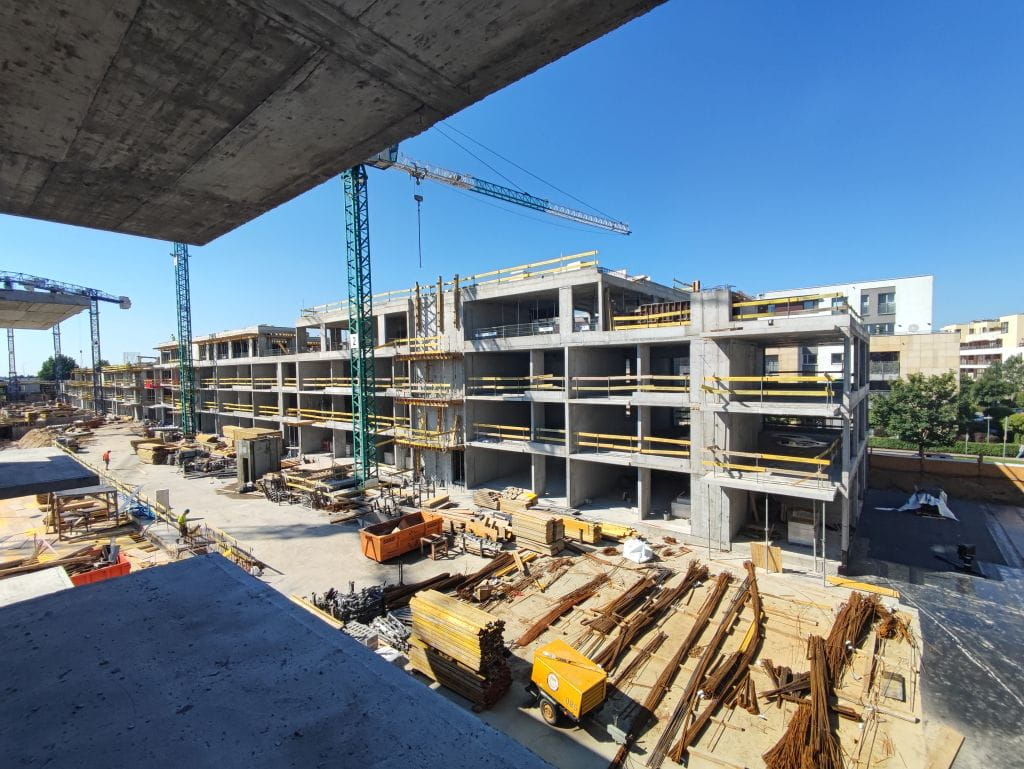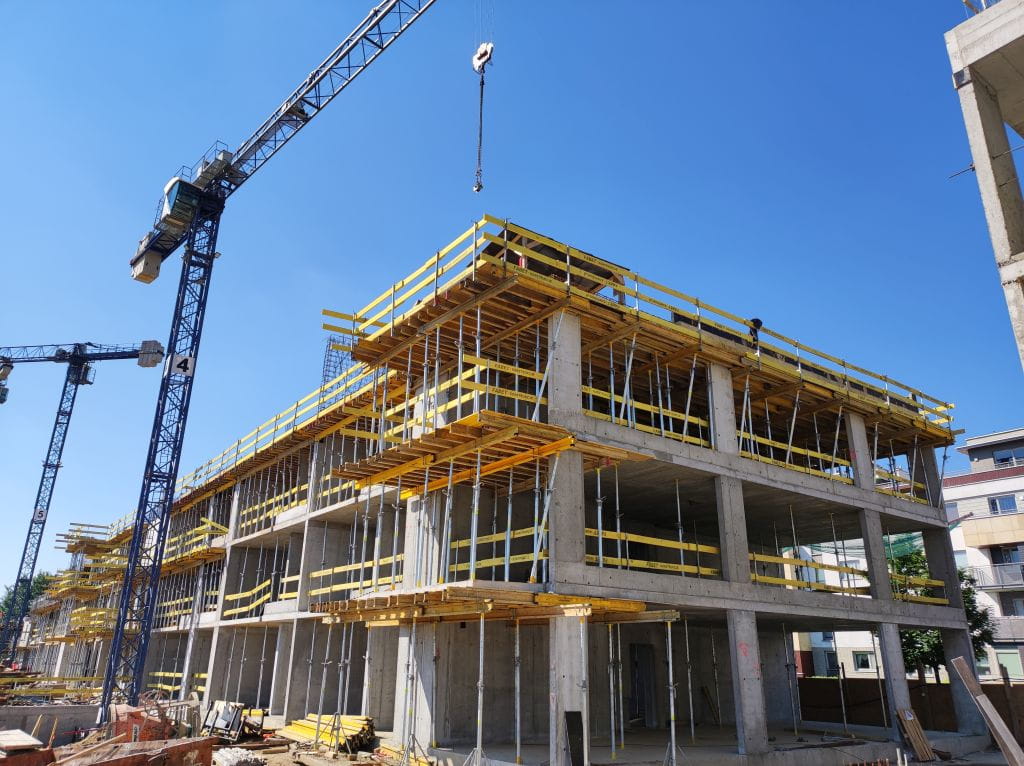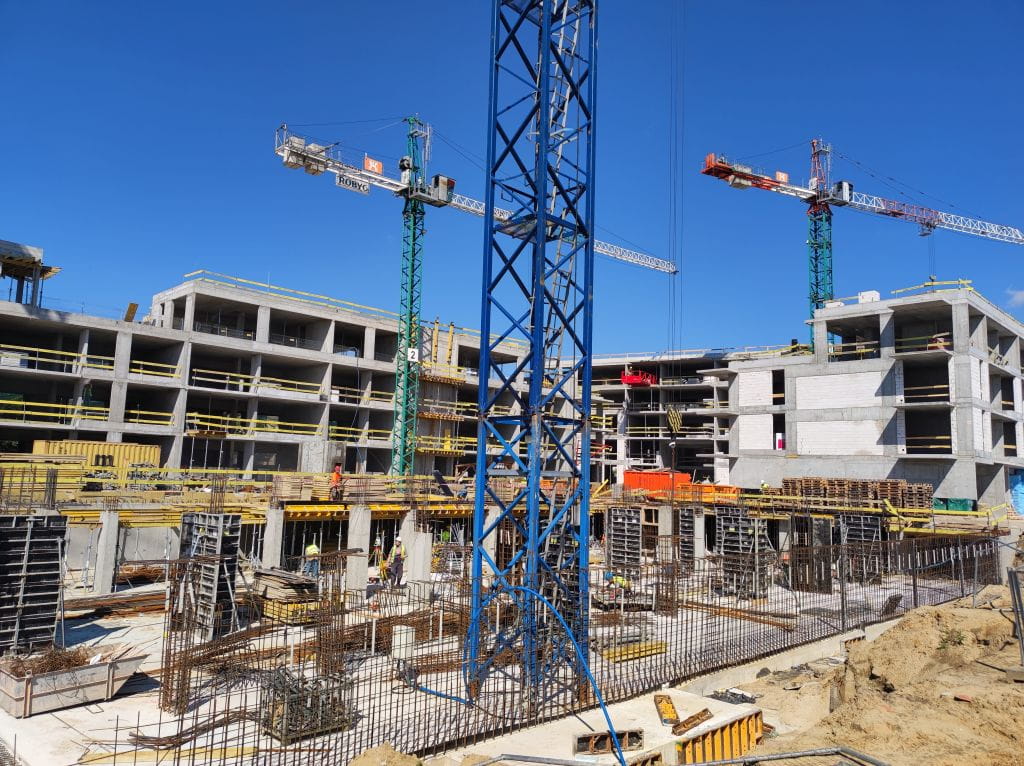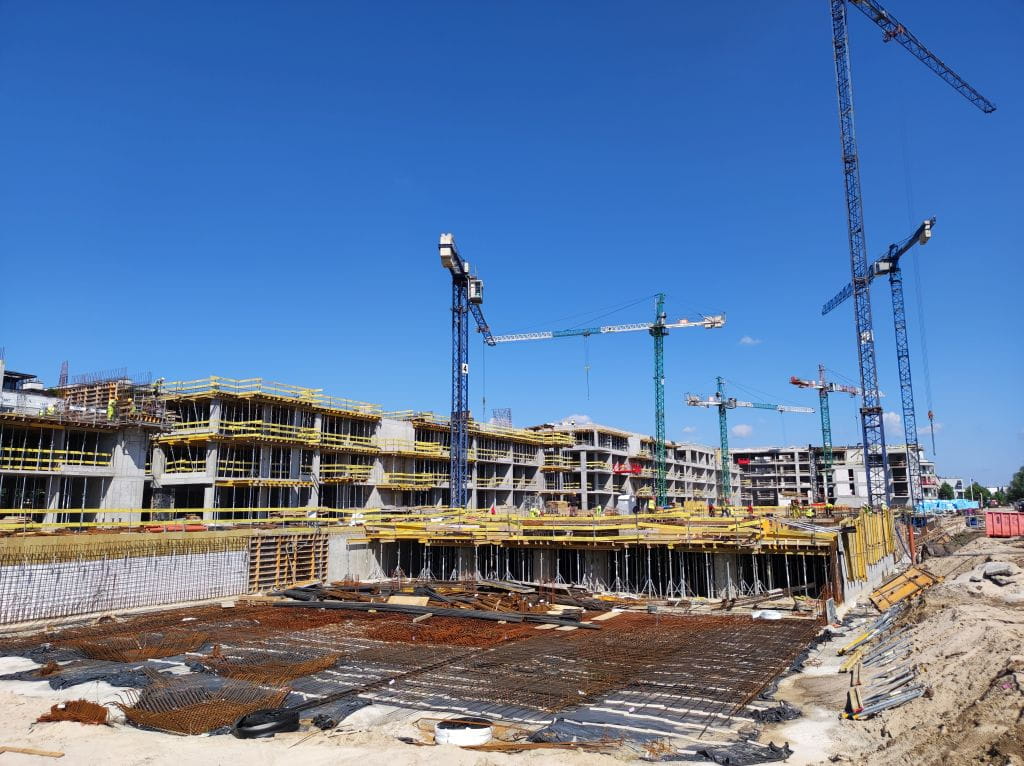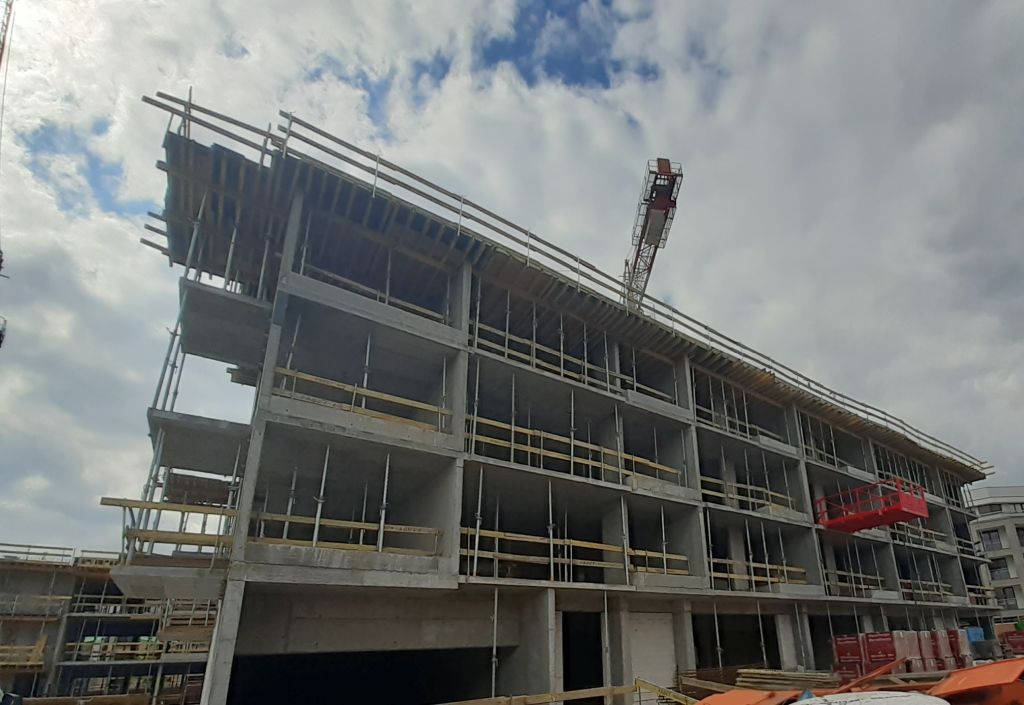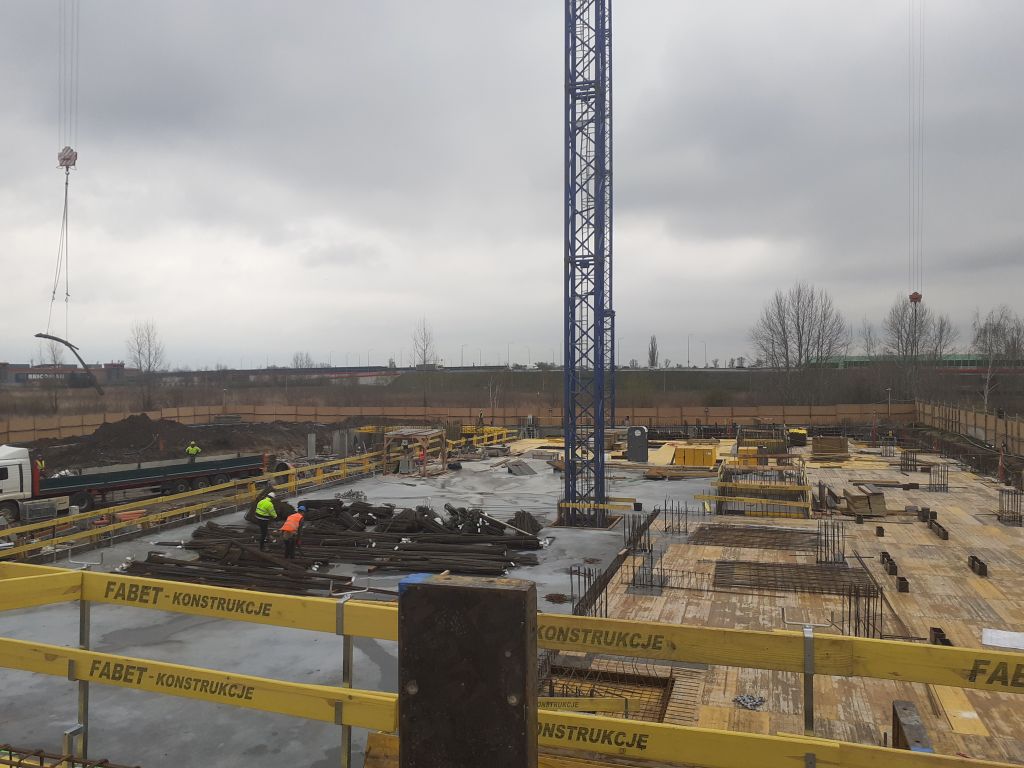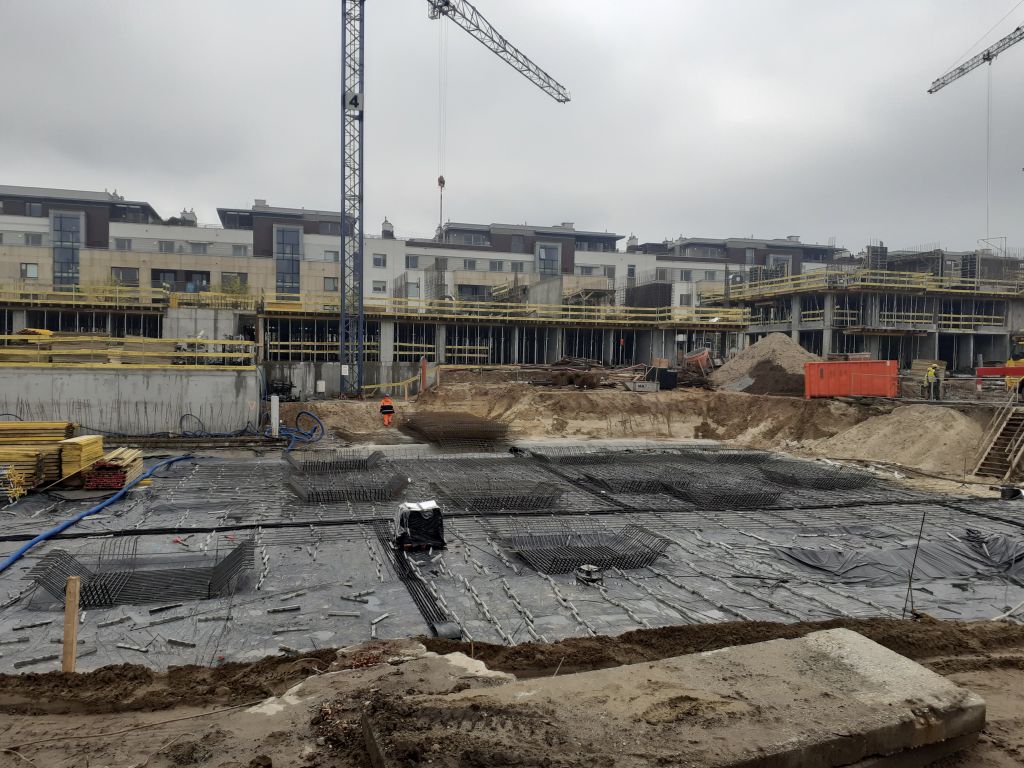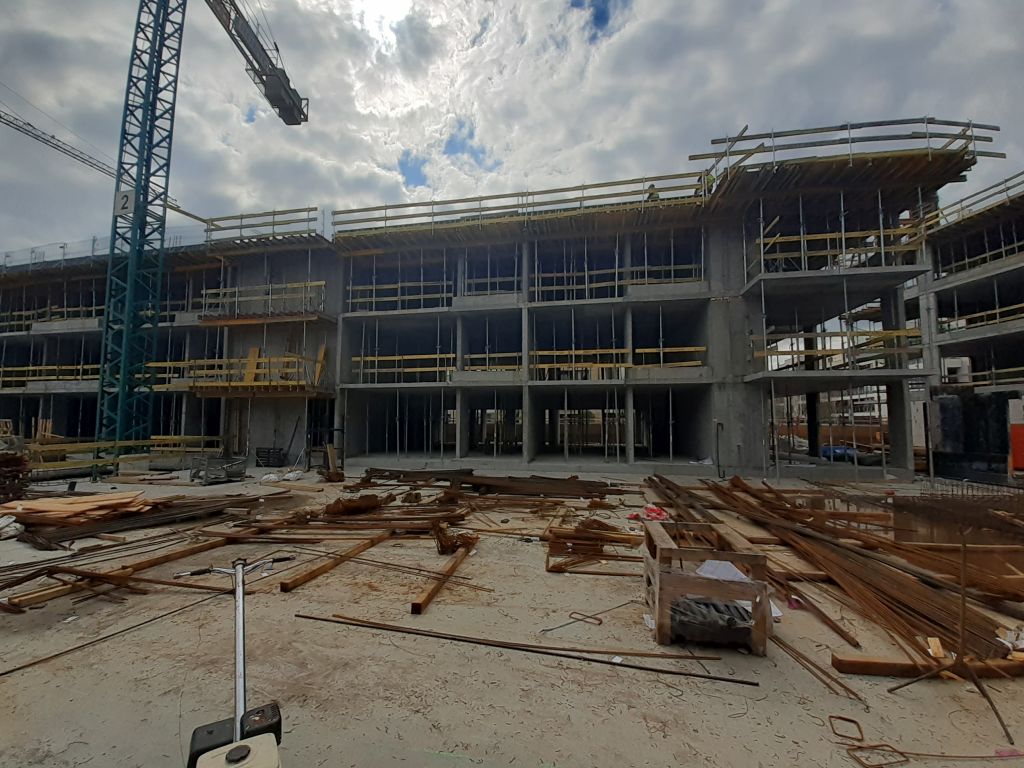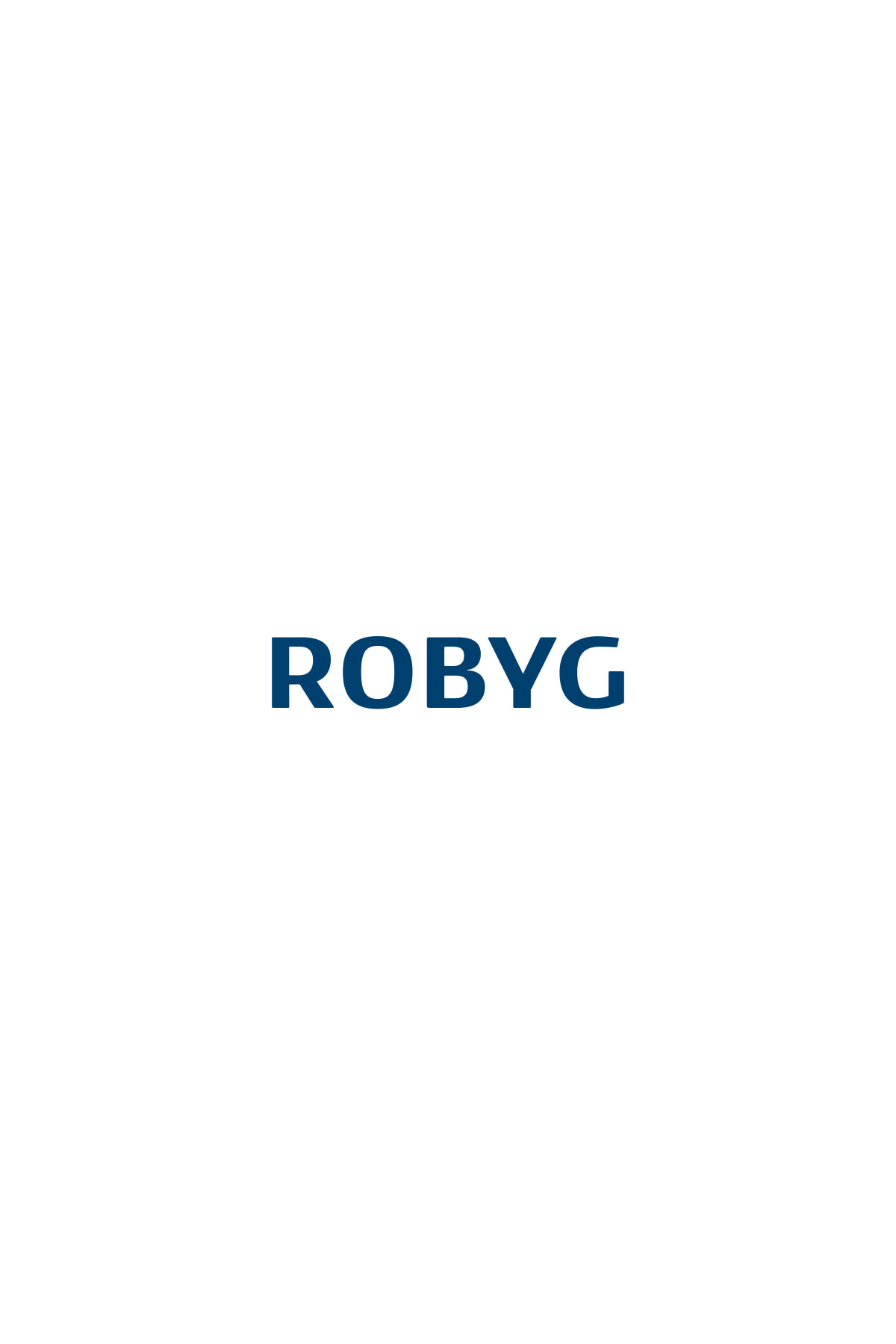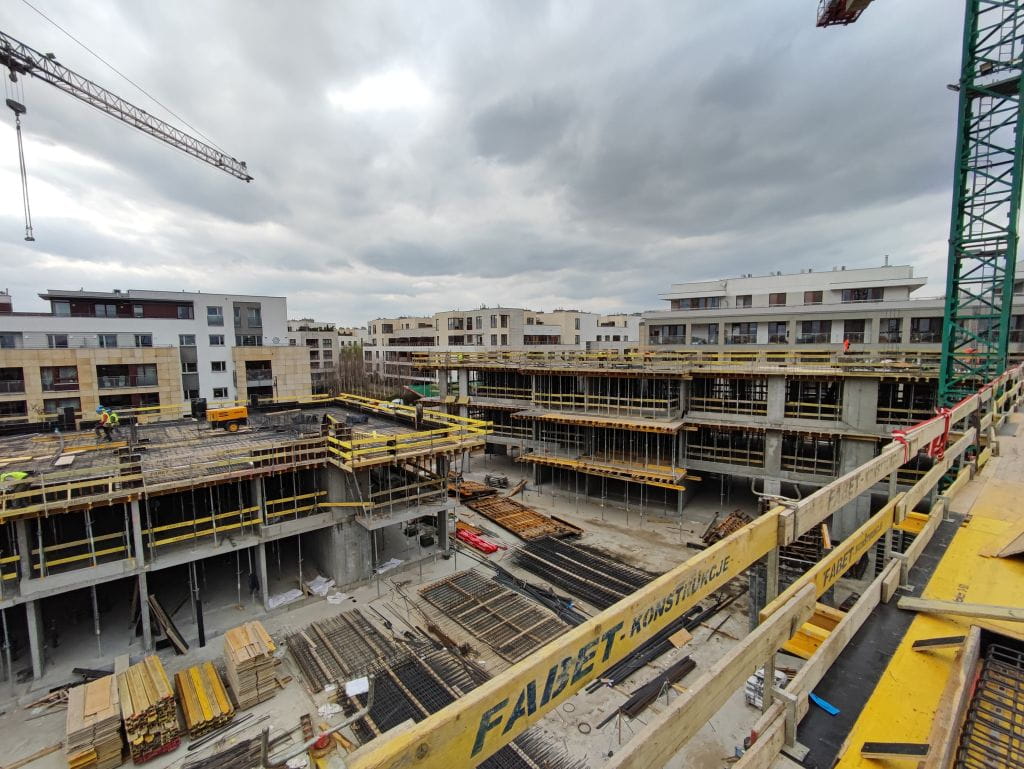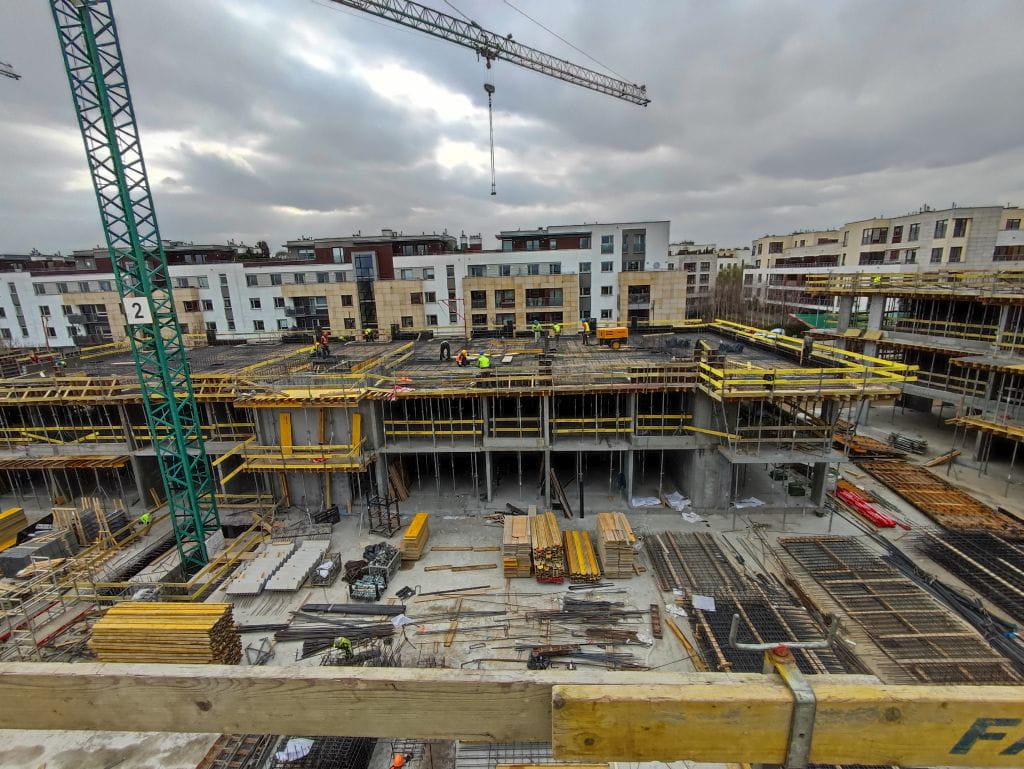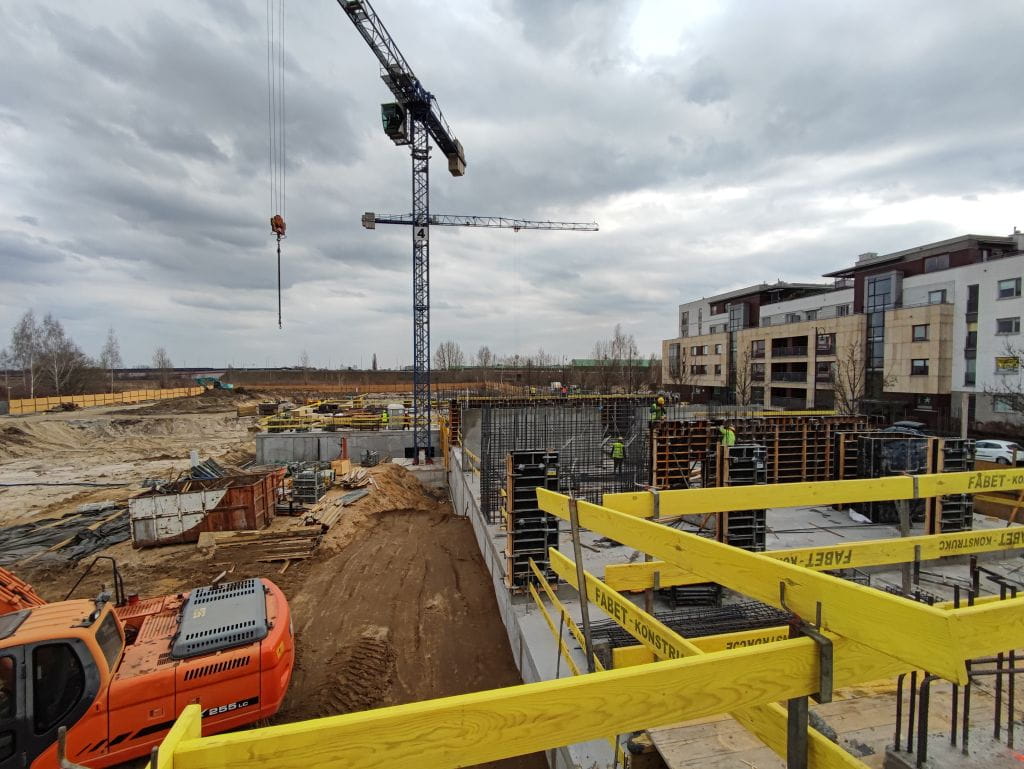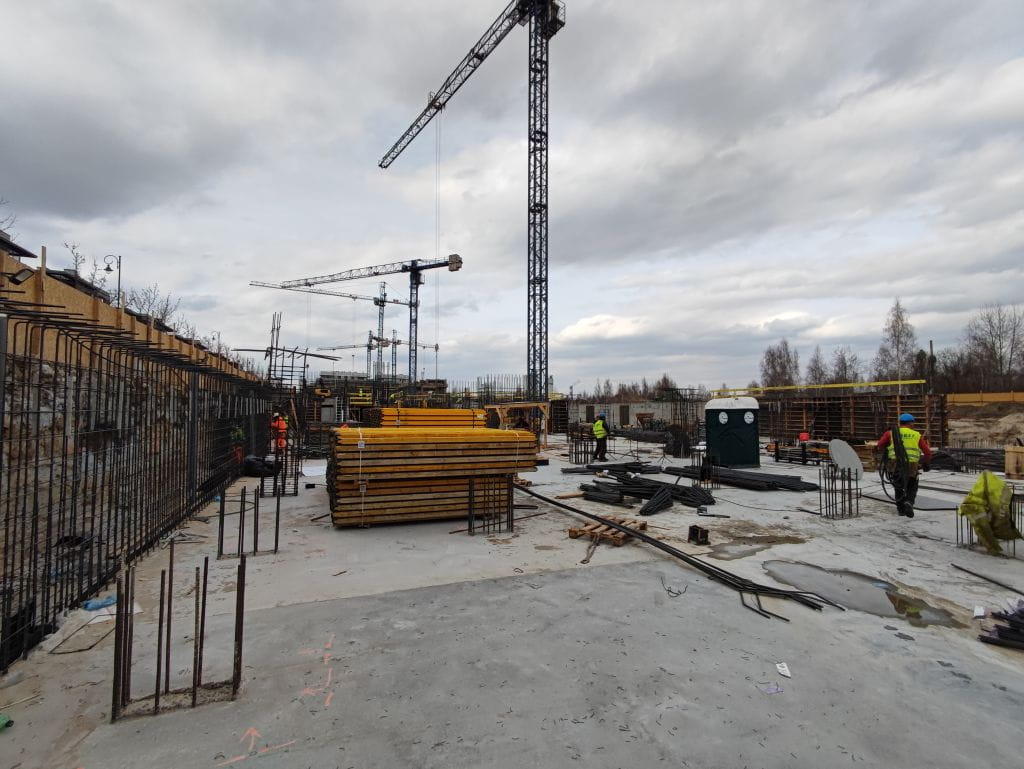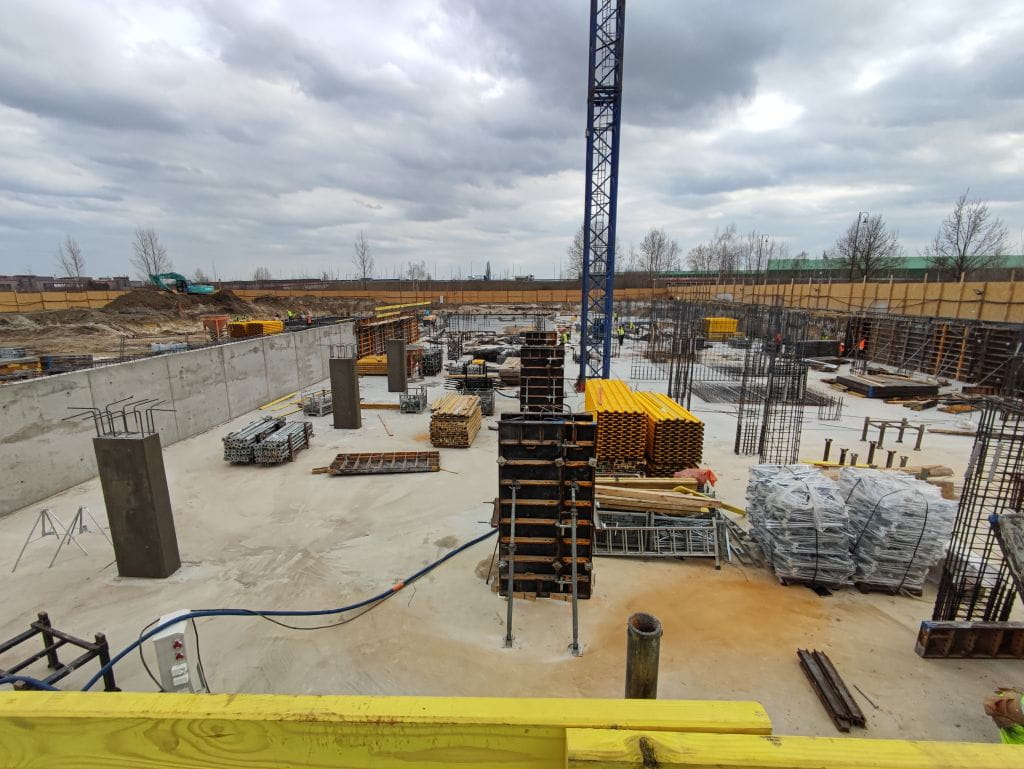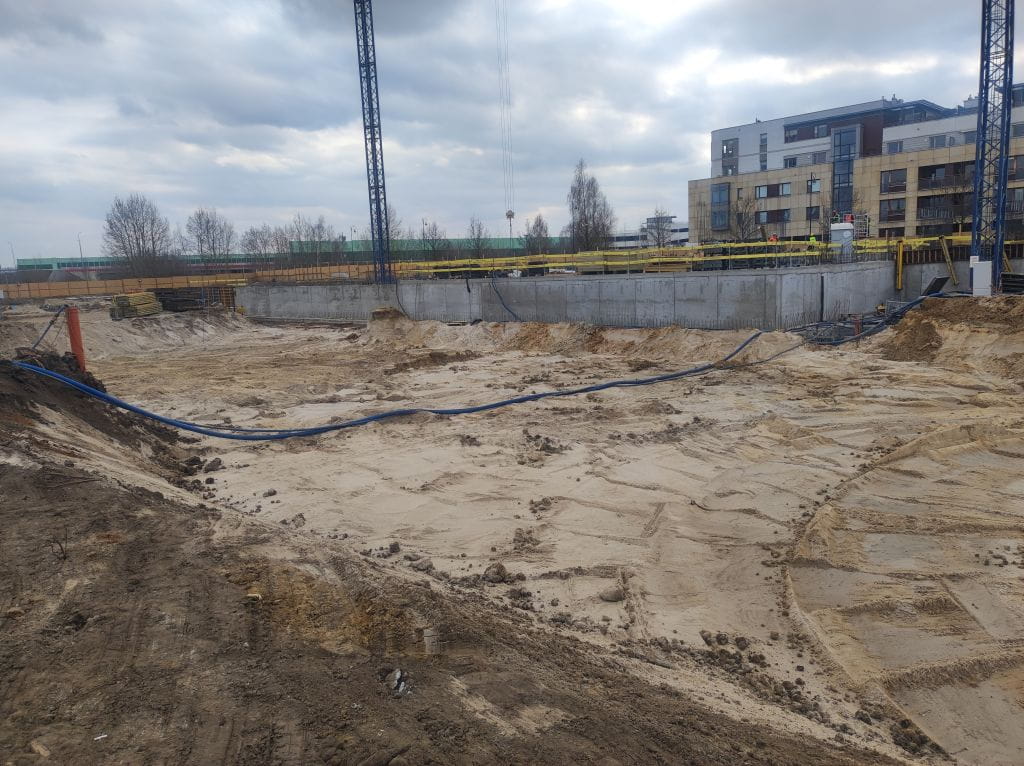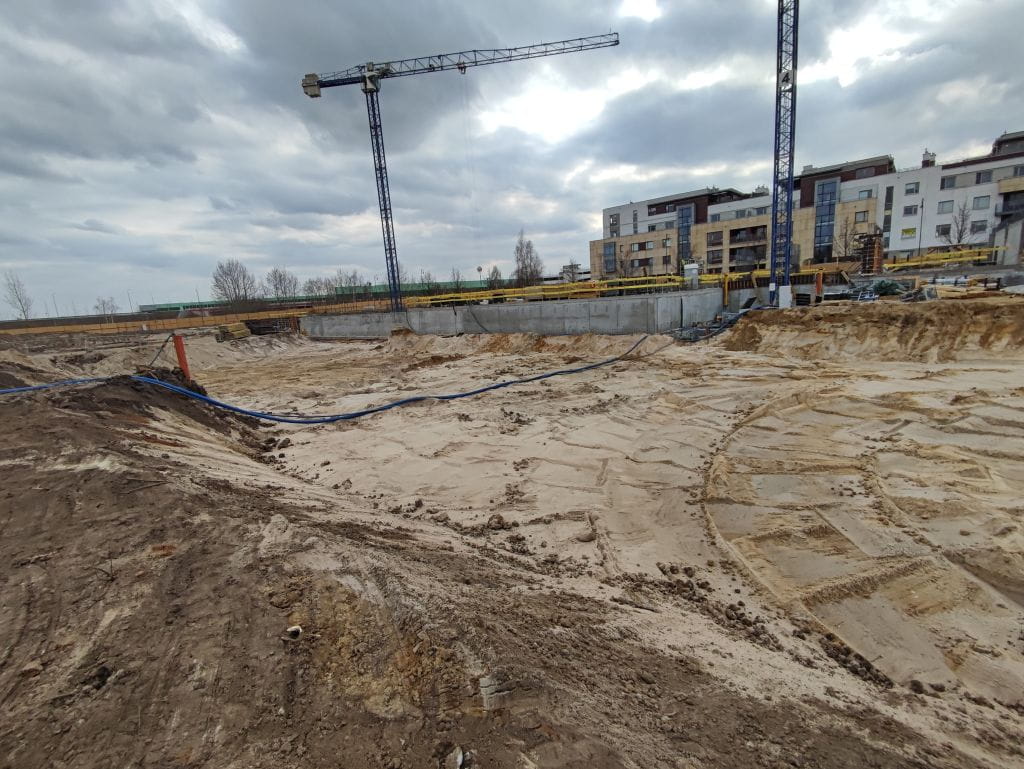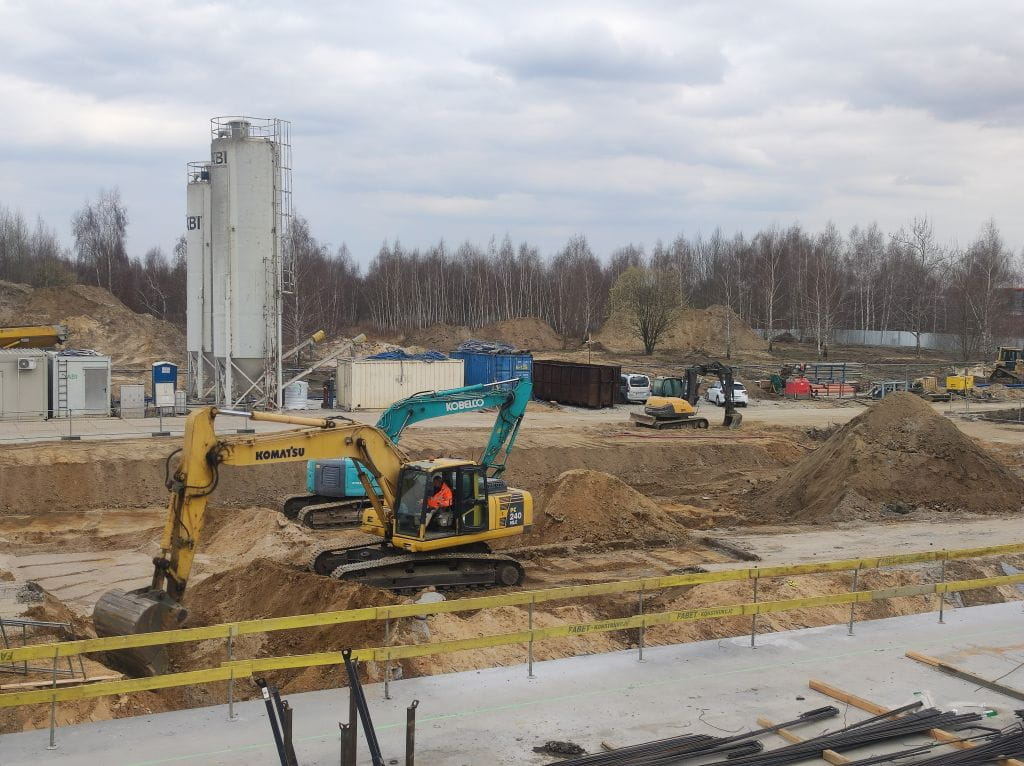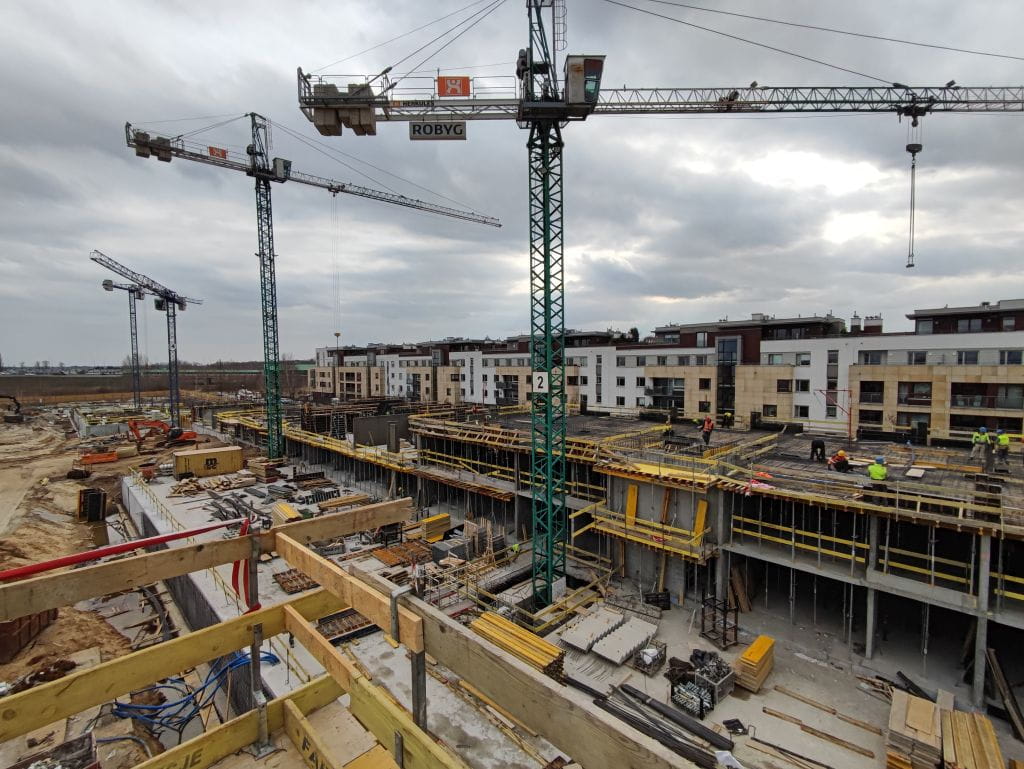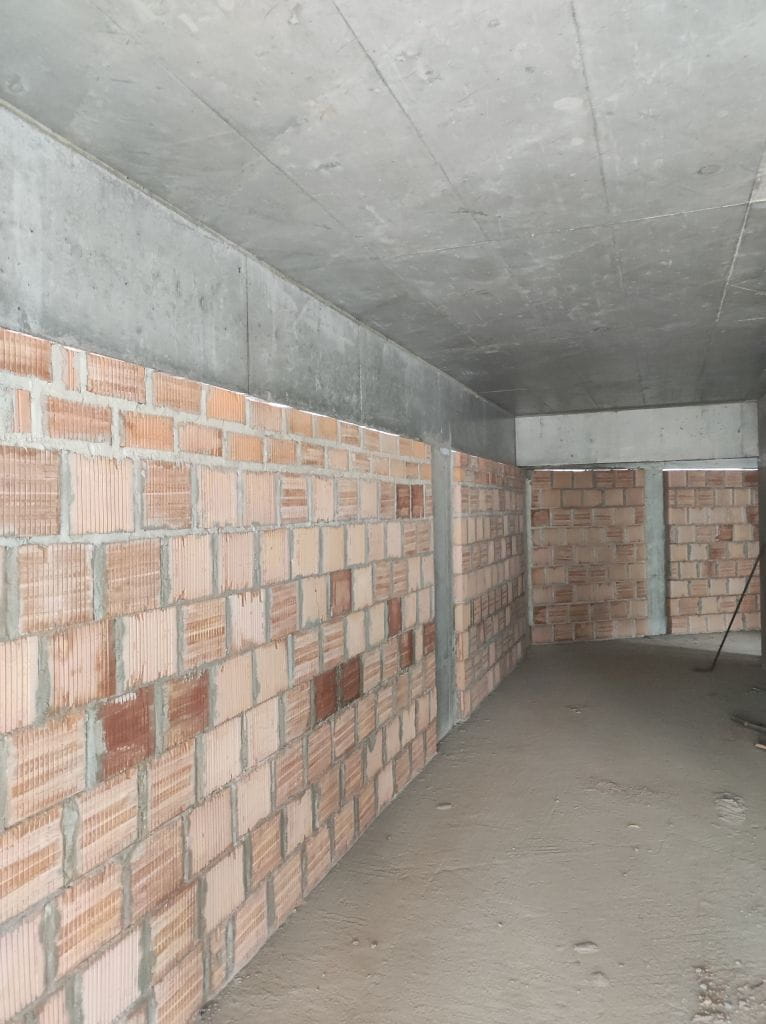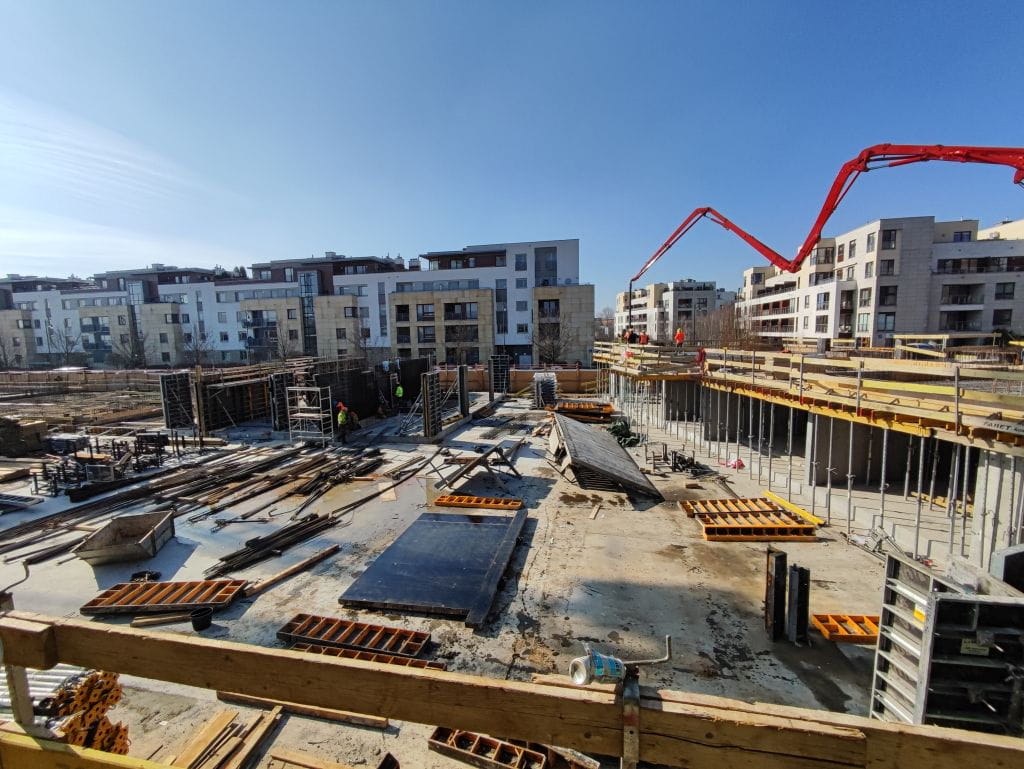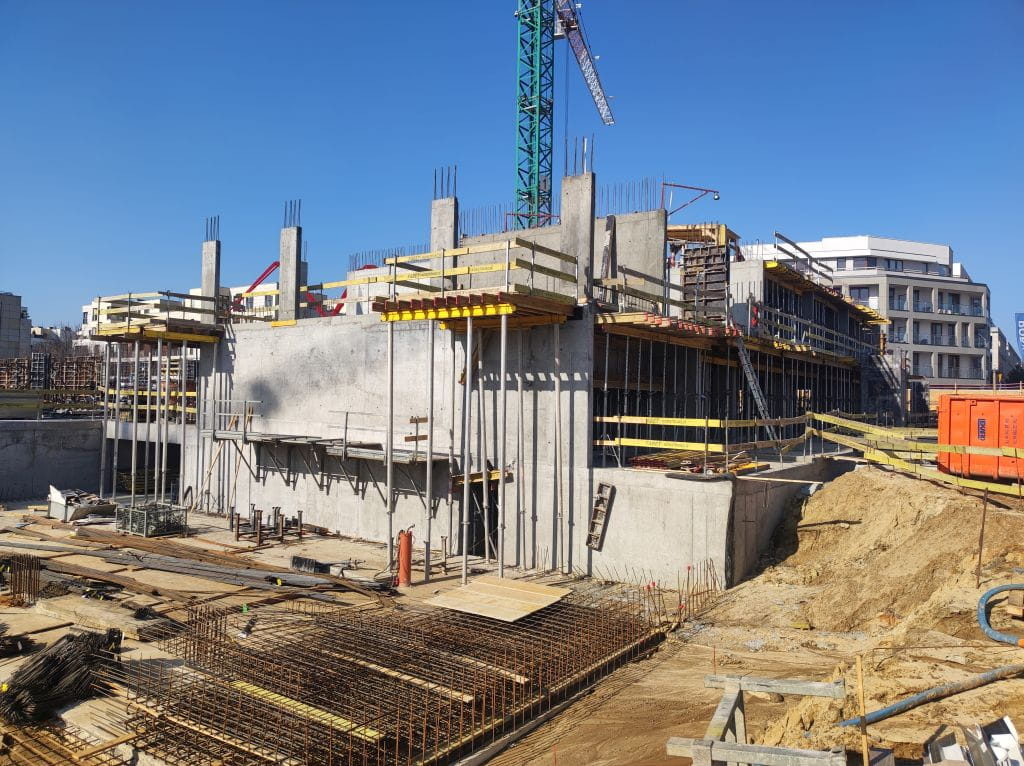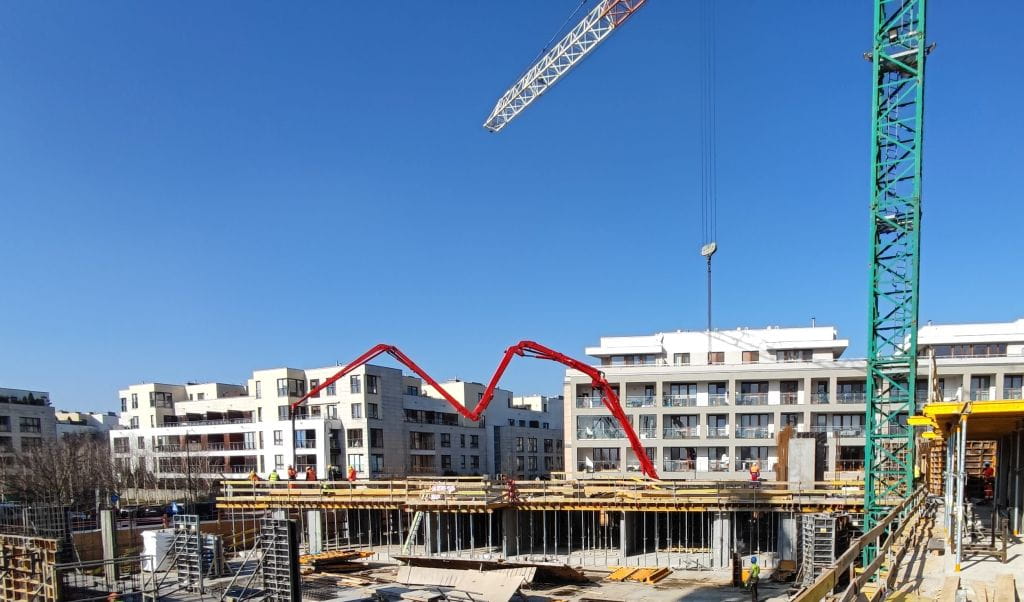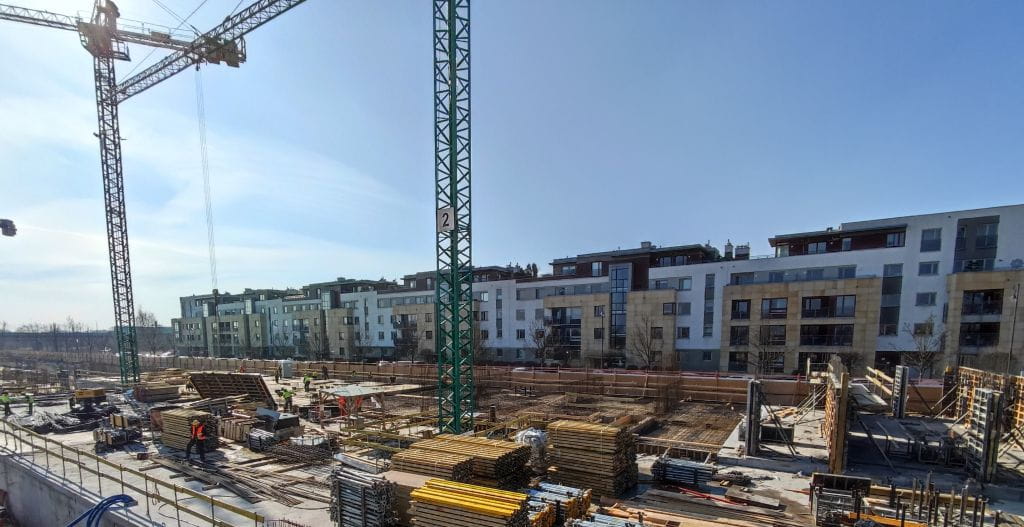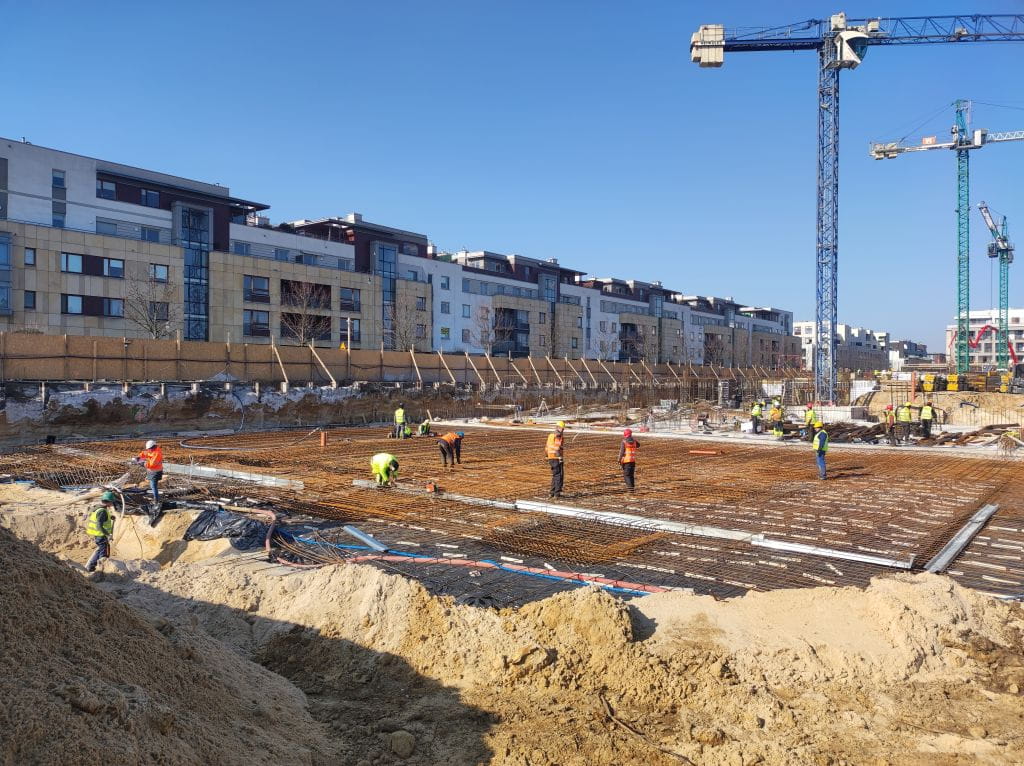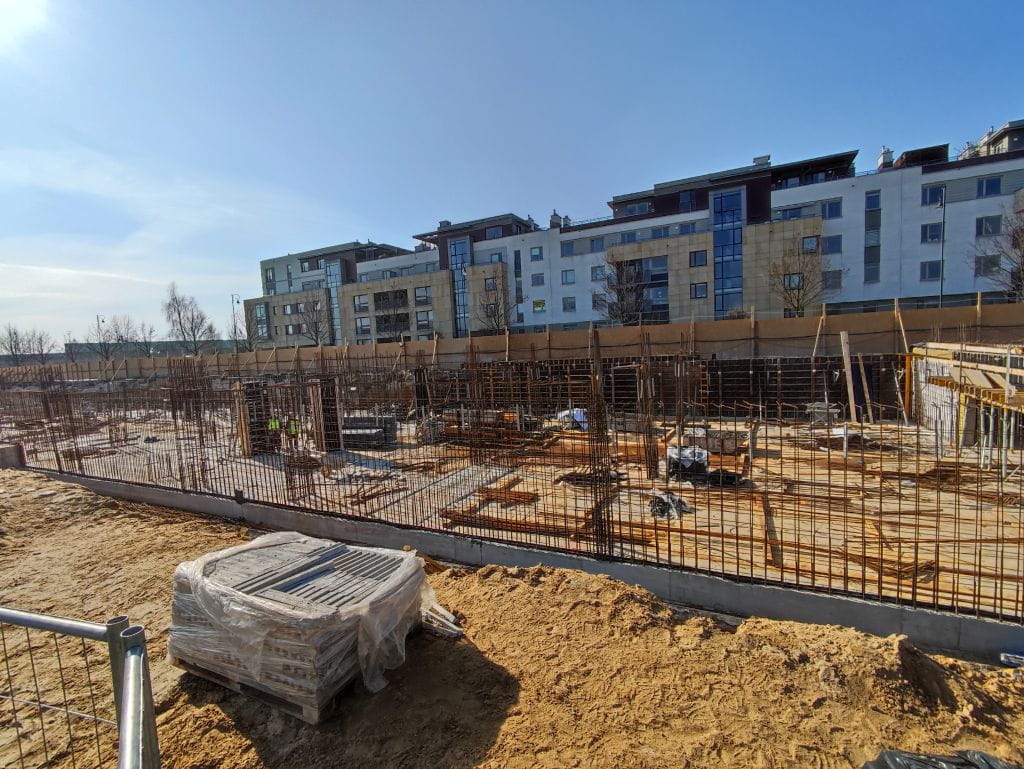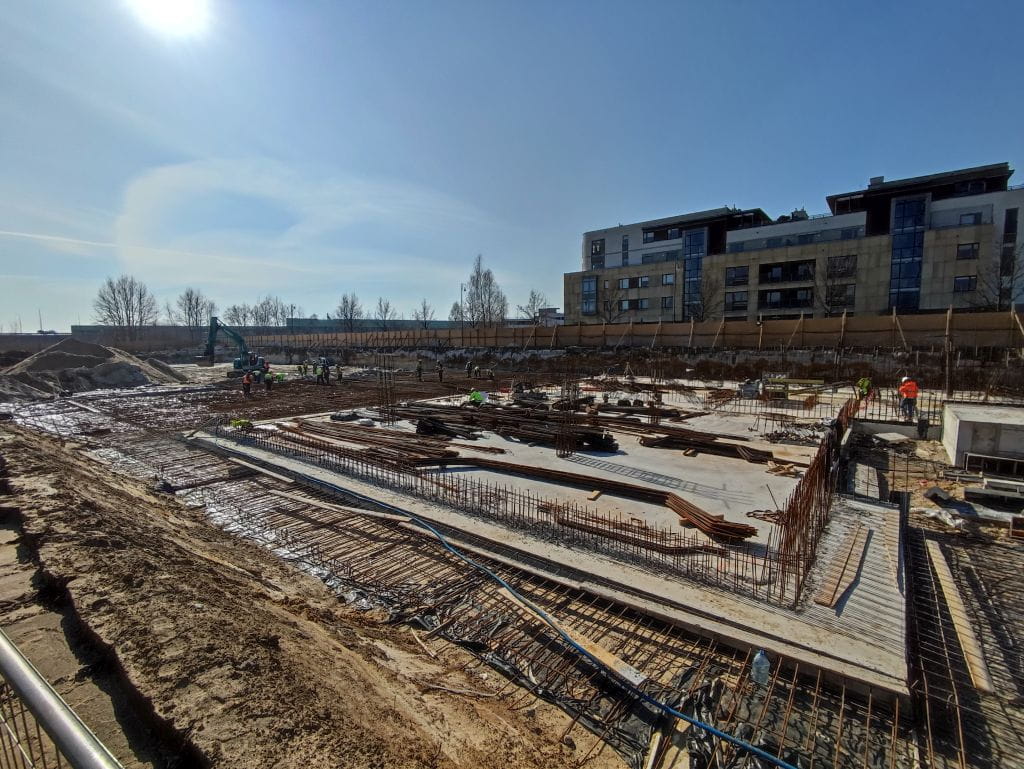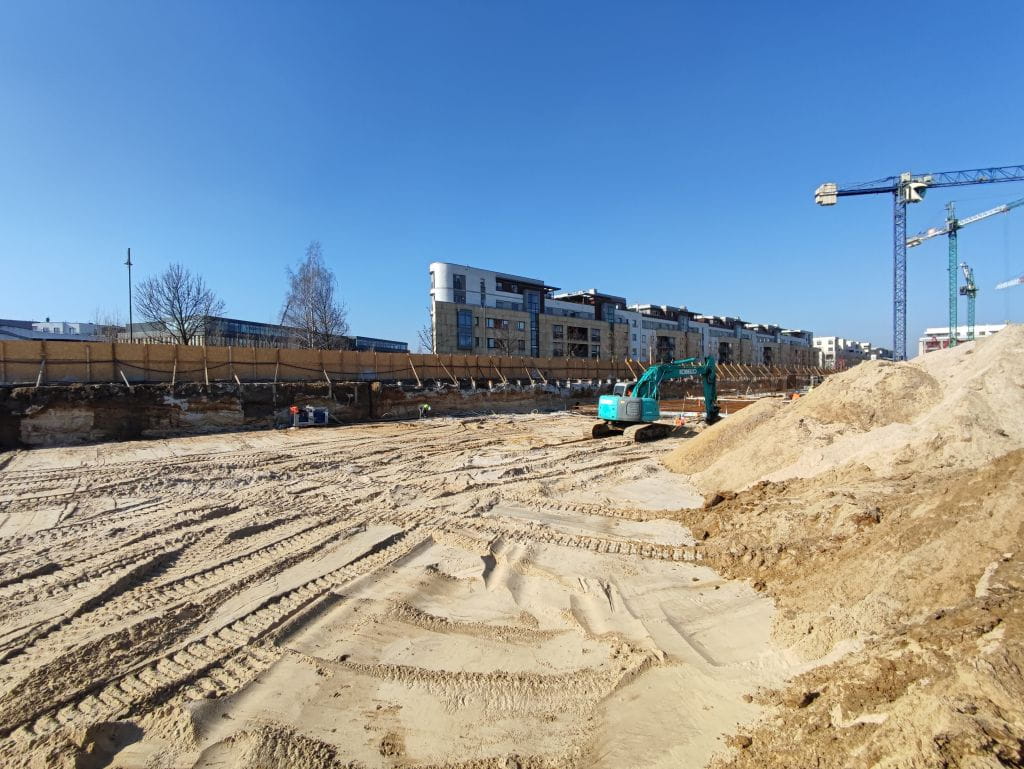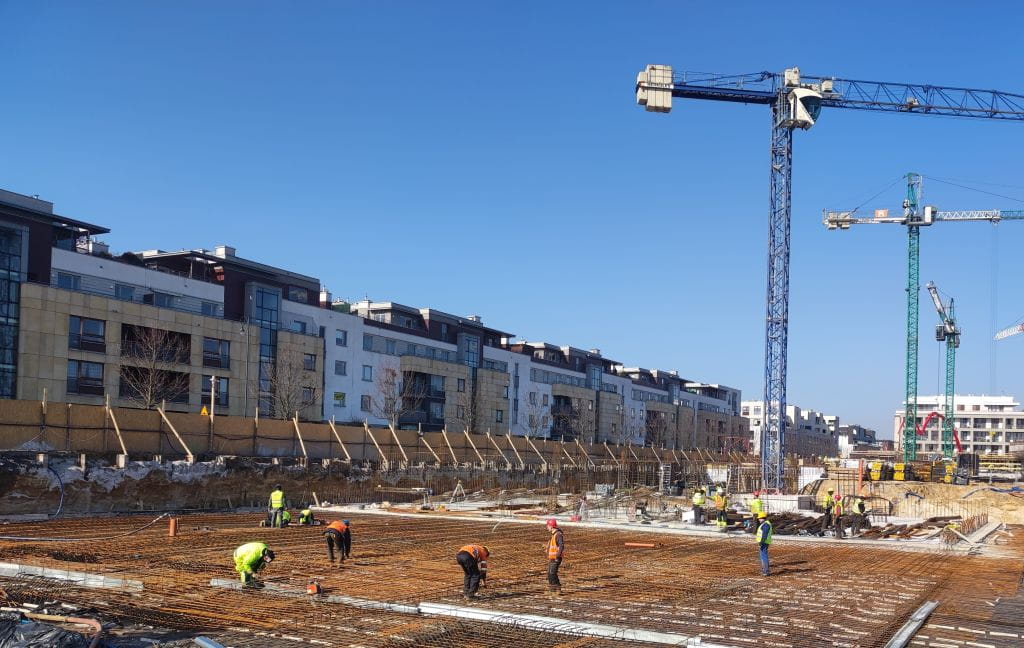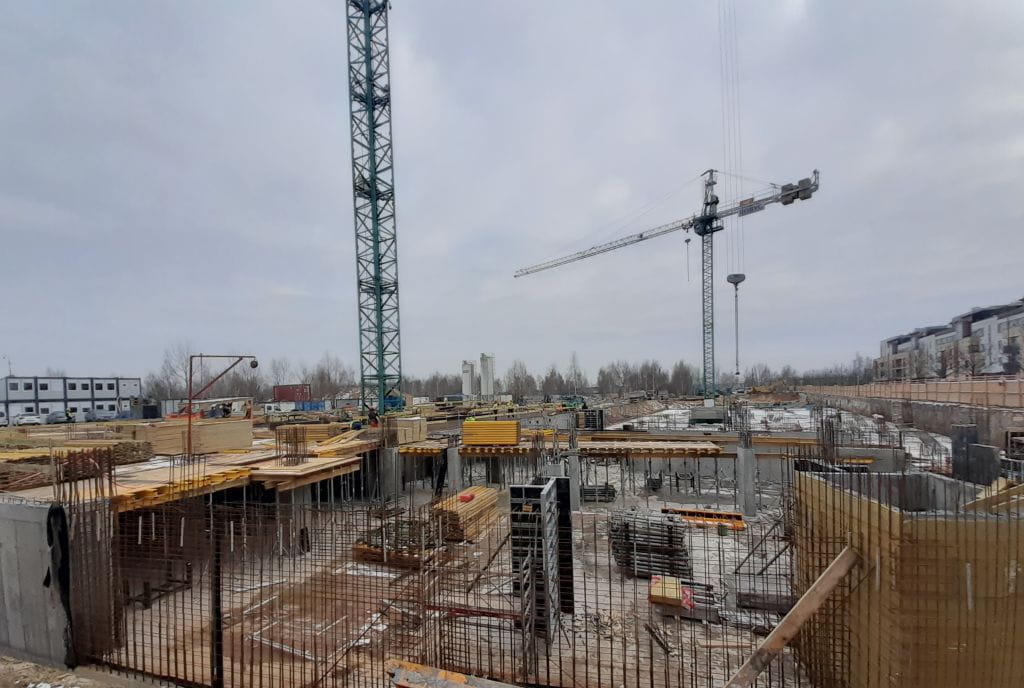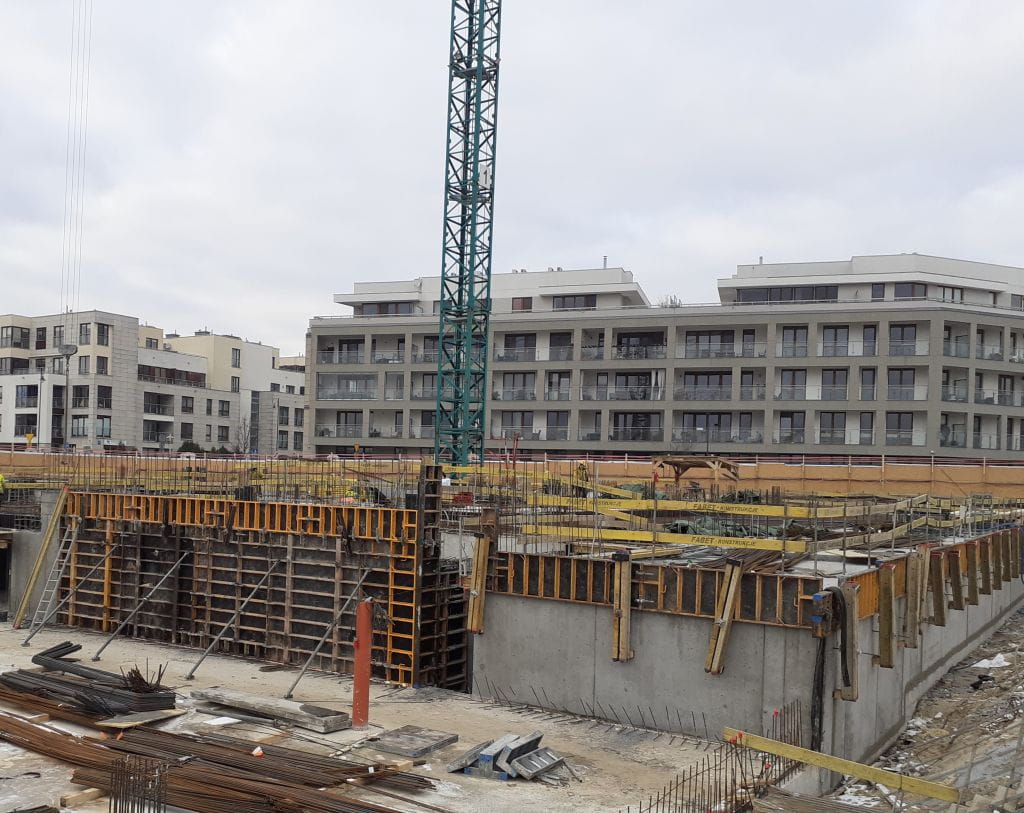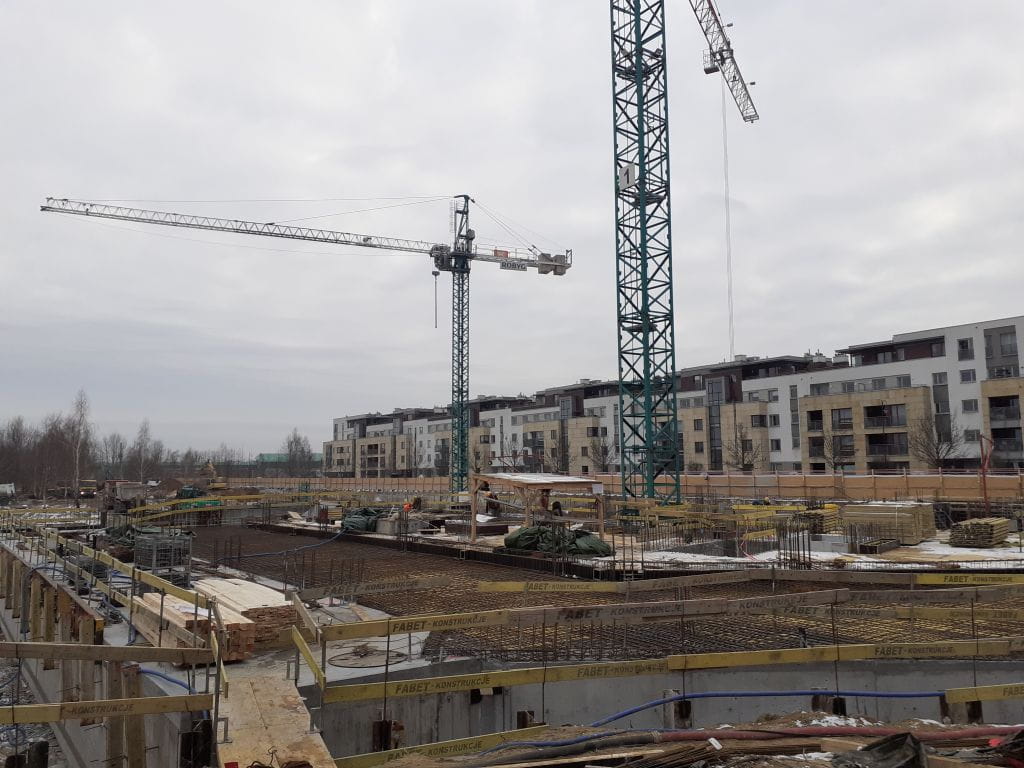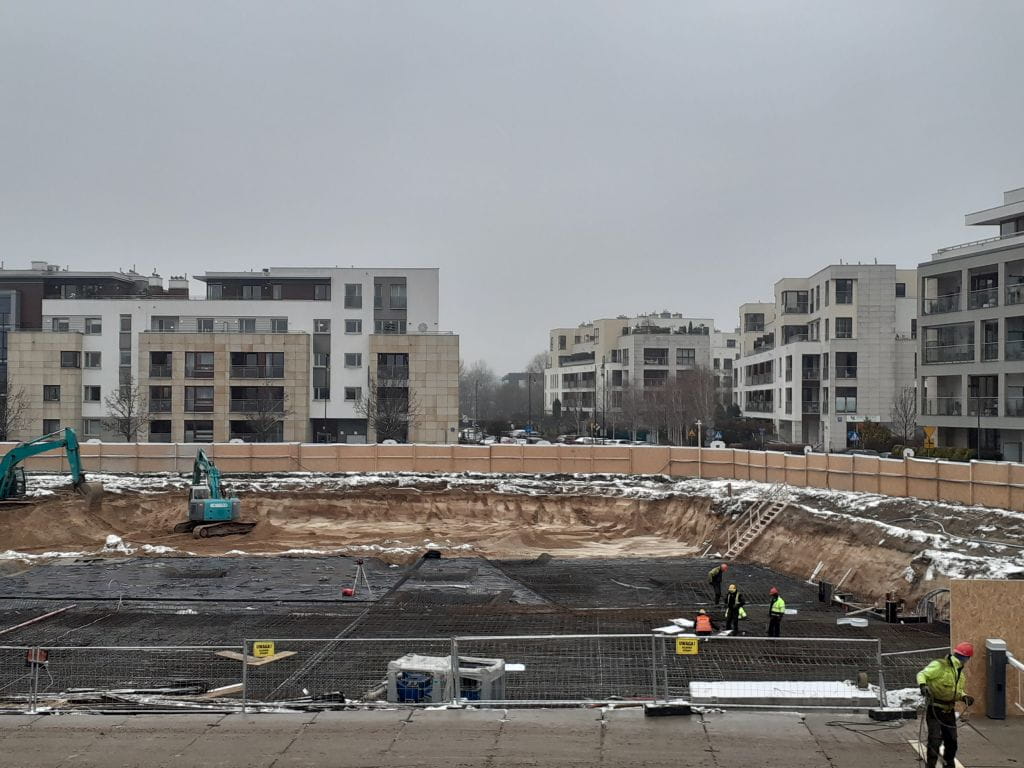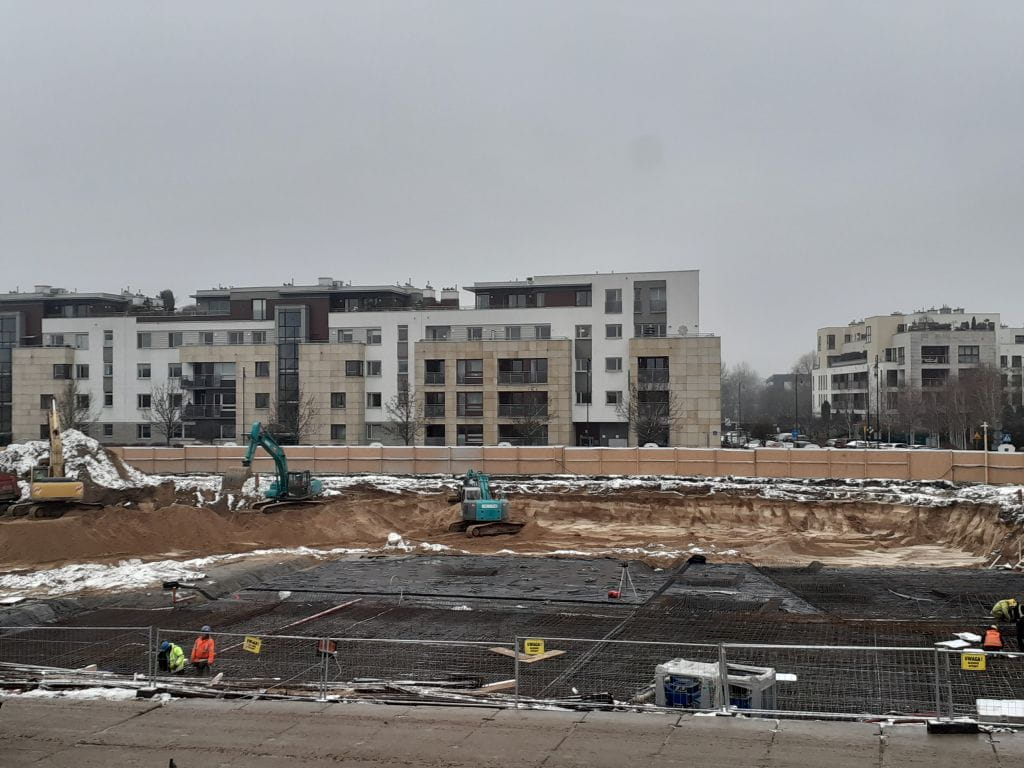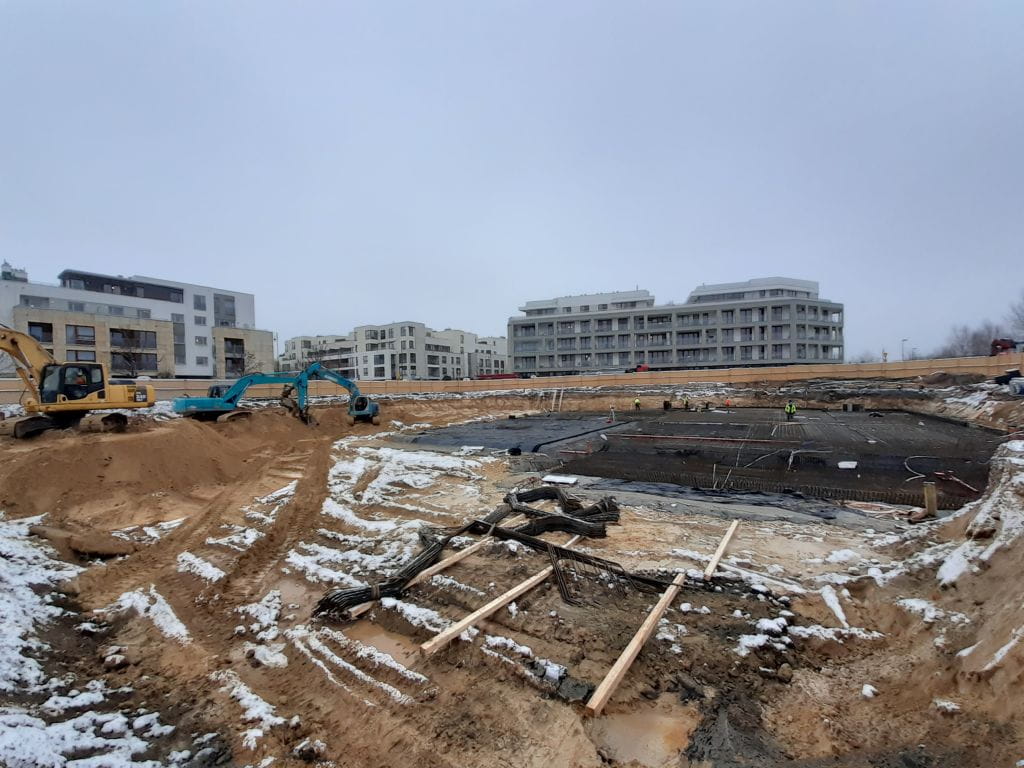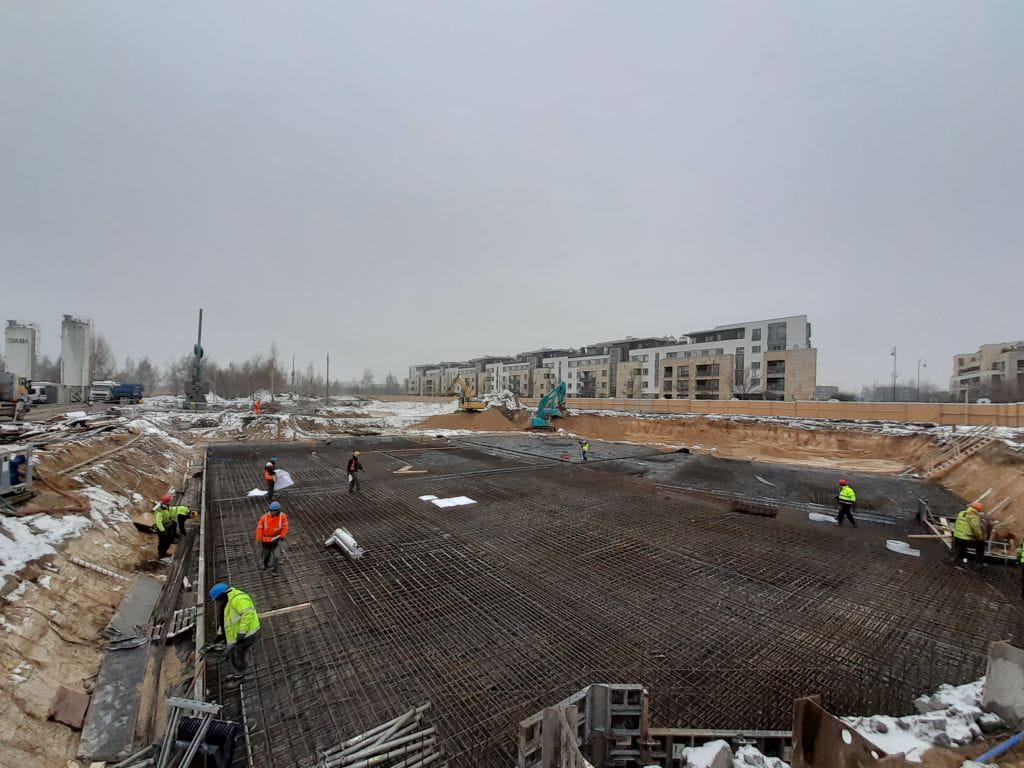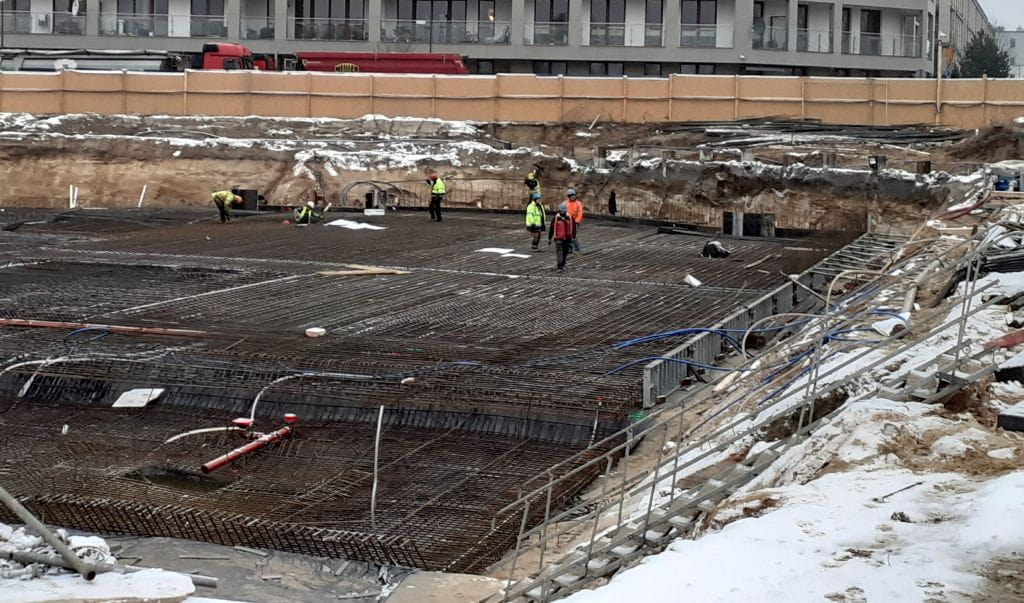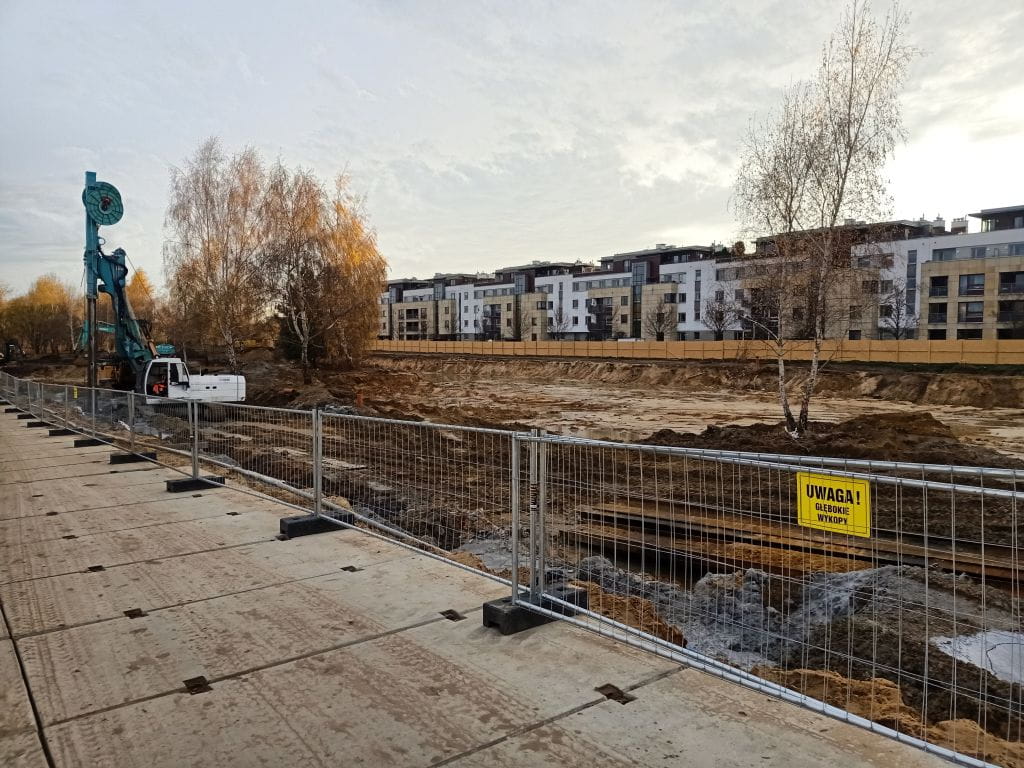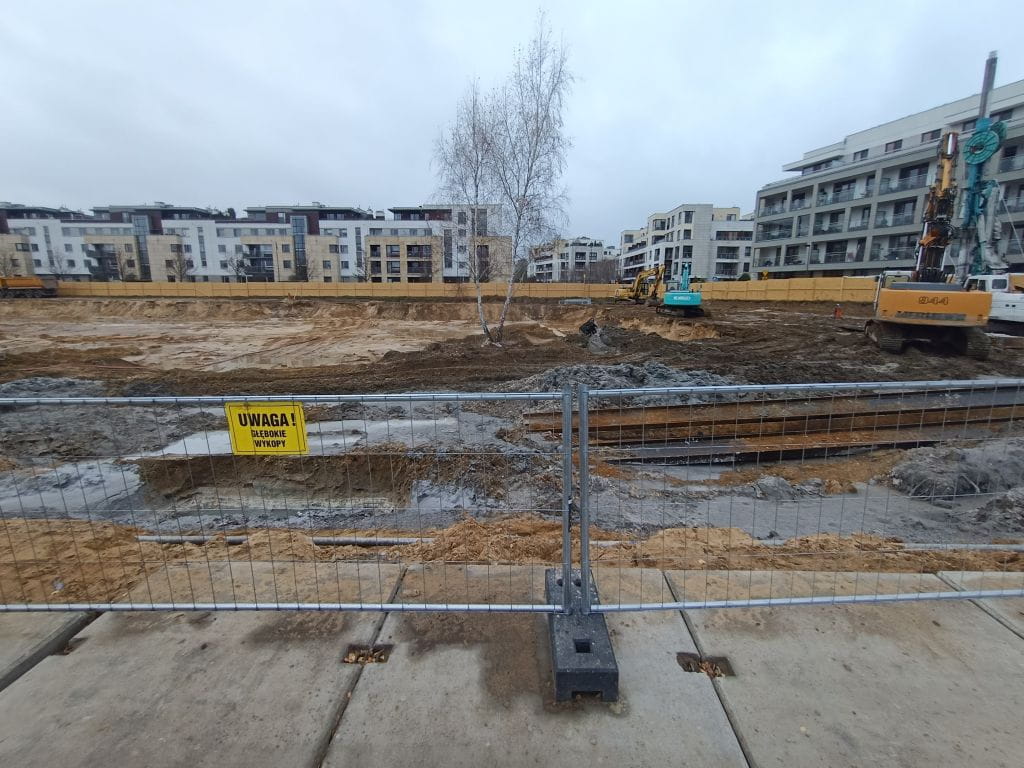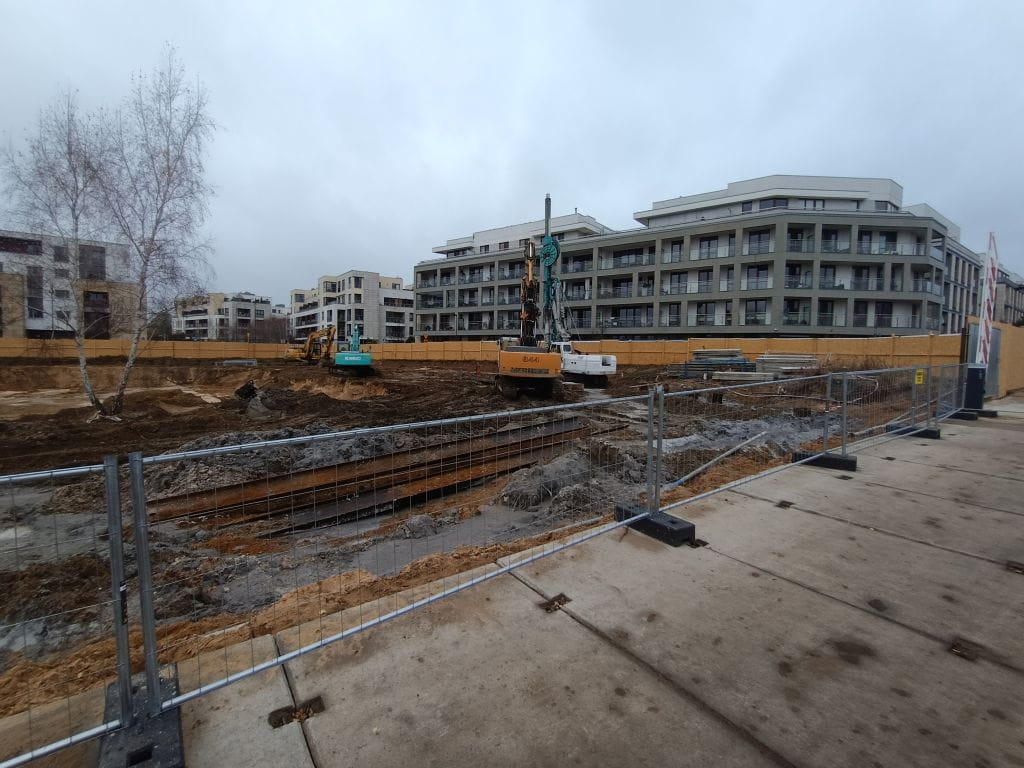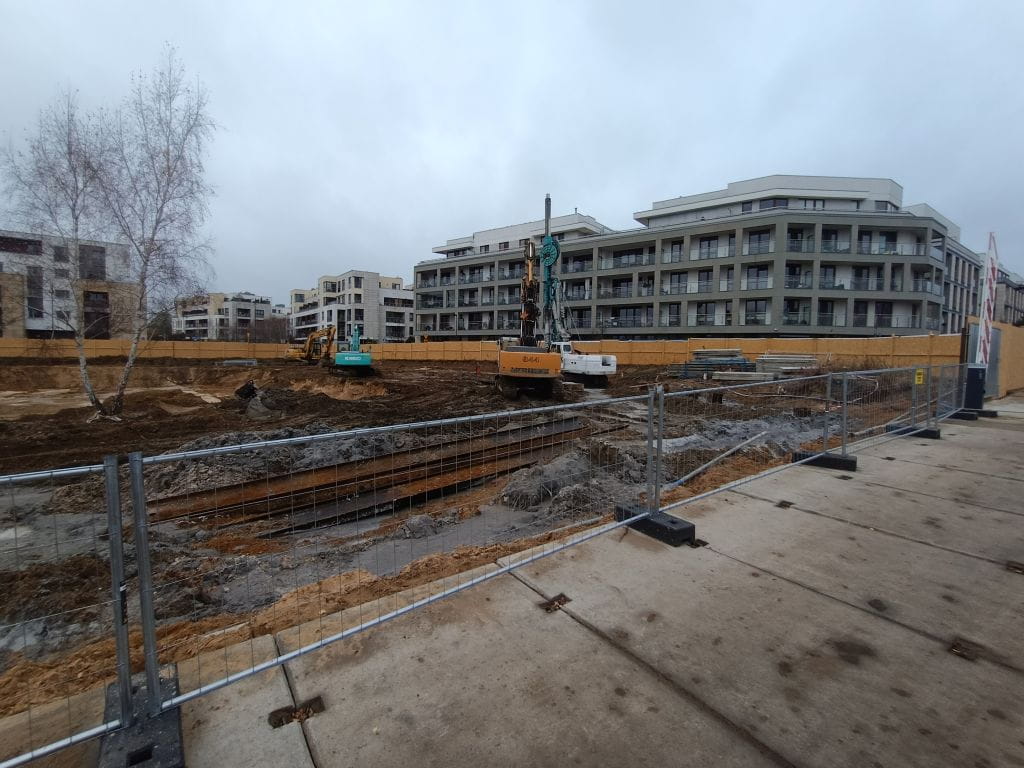 Royal Residence is an enclave of low modern buildings designed with the most refined tastes in mind. The best quality of workmanship and the use of luxury materials guarantee a comfortable place to live. The project involves the construction of high-quality apartments, including penthouses with spacious terraces. all of them will be equipped with the Smart House system by Keemple.
High quality of workmanship and the use of luxury natural materials such as stone, ceramics and wood will guarantee comfortable living conditions in apartments and while using tastefully arranged common areas. A contact-free automatic door leads to the entrance hall. The luxury nature of the two-level lobby will be highlighted with elegant leisure furniture and specially selected, matching lighting fixtures.
A private fitness zone with a sauna and a yoga room will be created for the residents' convenience. There will also be a relaxation zone by ponds and fountains in the patio. We have planned for a safe playground for children and the internal kids' club. Royal Residence also offers innovative environmental solutions and environment-friendly technologies, e.g. EV charging infrastructure in the underground garage.
Luxury finishing
materials
Common parts with decorated natural materials: stone, ceramics, wood.
Entrance
lobby
Custom-designed, representative entrance lobby with a mezzanine, decorated with natural materials.
Automatic access
door
An automatic touchless door provides access to the building.
Fitness
zone
A fitness zone with a sauna will be at the disposal of the residents.
Kids'
club
An internal full-year kids' club will be established in the complex with the youngest ones in mind.
Yoga
room
A special room for fans of yoga will be created in the estate.
Low-rise
buildings
Royal Residence is an enclave of modern low-rise buildings designed with the most refined tastes in mind.
Apartment
height up to 280 cm
The more-than-standard heights of apartments offers more space to residents and guarantees better air circulation.
Spacious
penthouses
Luxury apartments up to 157m2 in size with terraces up to 108m2 are available on the highest floor.
Wooden
windows
Montujemy drewniane okna 3-szybowe o zwiększonej izolacyjności termicznej z nawiewnikami umożliwiającymi zastosowanie filtrów antysmogowych.
Stone
windowsills
Natural stone windowsills offer durability and style.
Nowoczesne
windy
Windy renomowanego producenta z możliwością odzyskania energii elektrycznej zostaną wykończone wg indywidualnego projektu.
External
blinds
Electrically controlled sun blinds in each apartment.
Green
courtyard
An internal courtyard with various greenery designed by landscape architects will meet the expectations of all residents.
Ponds
Ponds and the relaxation zone will highlight the unique atmosphere and beauty of the estate.
Fountain and water
sprinklers
A fountain and sprinklers will make even the hottest day of the summer enjoyable.
Park chess
and a ping-pong table
Park chessboards and a ping-pong table will offer great family fun.
Elewacja
budynku
Elegancka, biała elewacja, malowana miejscowo farbą antysmogową i uzupełniona klinkierem idealnie podkreśli nowoczesną architekturę budynków.
Birdhouses and bug
houses
We create save nesting places: birdhouses and bug houses.
Solar
bench
We install solar benches that collect solar energy and make it possible to charge a phone.
Garage
door
Garage door with an automatic access system by recognizing license plate numbers.
Smart House
by Keemple
Each apartment will be equipped with an apartment management system Smart House by Keemple.
Electric cars
charging stations
We install electric car charging stations in our estates, thus contributing to the development of electromobility in Poland.
Photovoltaic
panels
Roof-mounted photovoltaic panels significantly reduce the electricity charges of common areas.
LED lighting
In common areas of our buildings, we use energy-efficient and eco-friendly LED lighting controlled by motion sensors.
Security
Our estates are protected and monitored. Security is also increased by access by means of a code to individual parts of the building.
Playground
Safe playgrounds with a variety of attractions provide children with good development and guarantee having fun.
Anti-intrusion
access door
We offer high-quality anti-intrusion doors that not only look good but also provide intrusion prevention and acoustic comfort.
Fibre installations
in the dwelling
The buildings are equipped with a fibre-optic installation directly connected to each dwelling, providing the fastest possible access to the Internet.
Bicycle
stations
There are stands and bicycle stations available in our estates to allow residents to store and maintain their bikes on their own.
Live
in the ROYAL style
The ROBYG Royal Residence investment is a unique place, meticulously planned with the comfort of future residents in mind. The estate will have fountains, sprinklers, a pond, a relaxation zone, an outdoor gym and a playground for children emerge among the carefully designed greenery. An internal fitness zone with a sauna, a yoga corner and a kids' club will also be at the disposal of residents.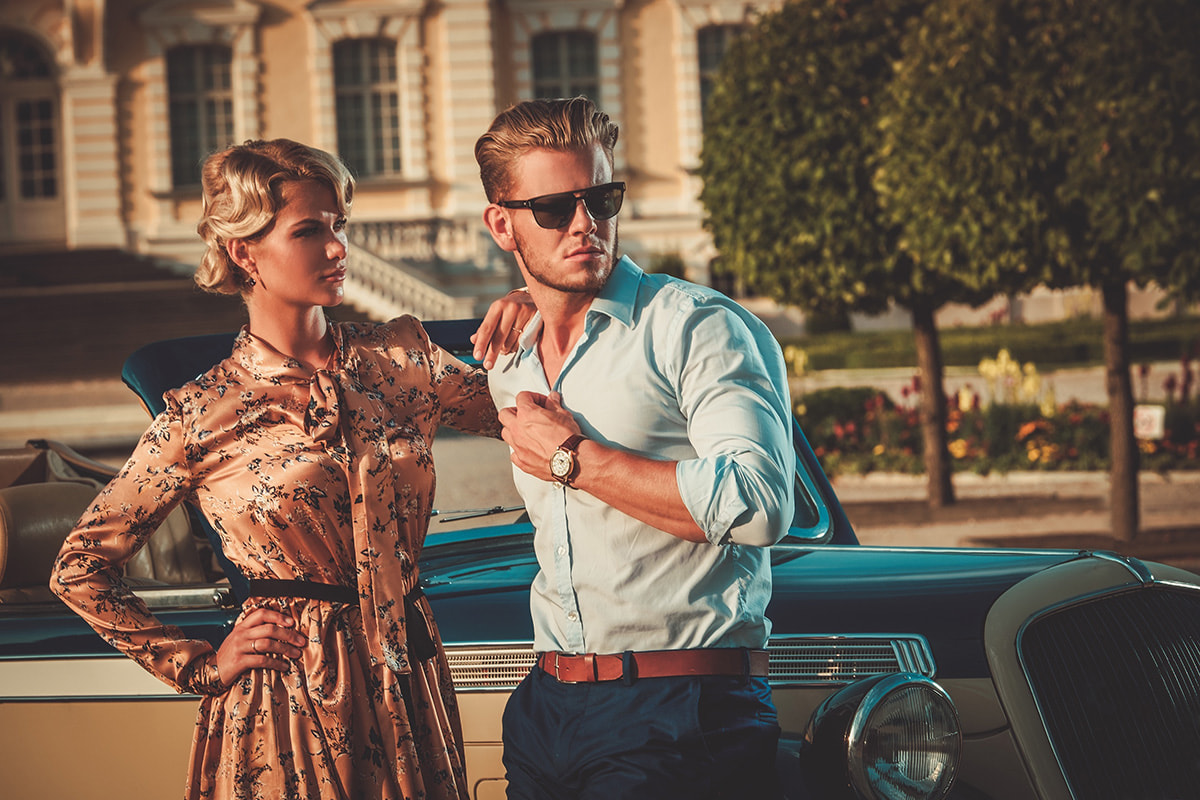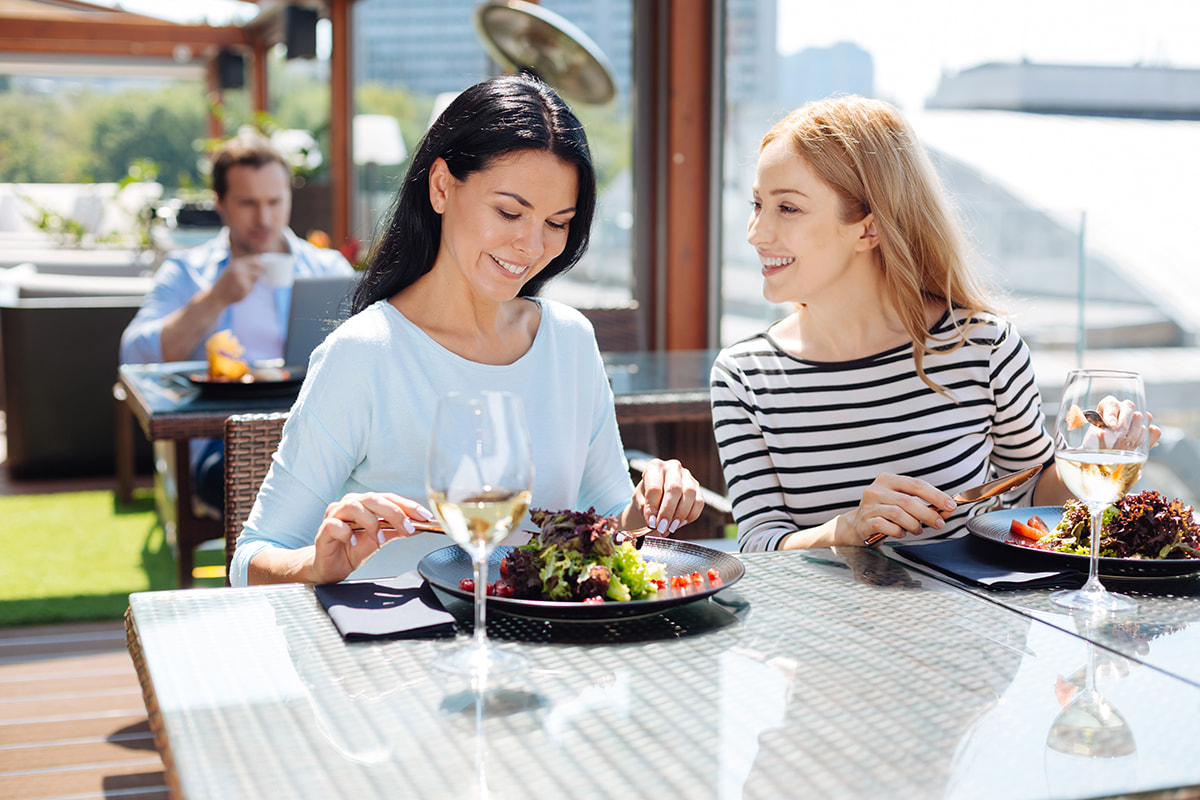 City
comfort
Miasteczko Wilanów is a place where you can live in comfort. There are numerous schools, kindergartens, clinics and playgrounds as well as shops and local services in the vicinity. Fresh bread from the bakery close to home, lunch in a restaurant around the corner and coffee in a nearby café. Everything available to you close by in line with the idea of a 15-minute city.
Time off
as you like it
Picturesque surroundings encourage you to have a walk and relax. You will find vast green areas and parks among the low-rise buildings of Miasteczko Wilanów. A historical palace complex with royal gardens makes this district unique. Numerous cafes and restaurants invite you to drop in with your friends. You will also find hiking and biking trails, open-air gyms and fitness clubs in the area. You can play golf here, ride on horseback or go to a city beach.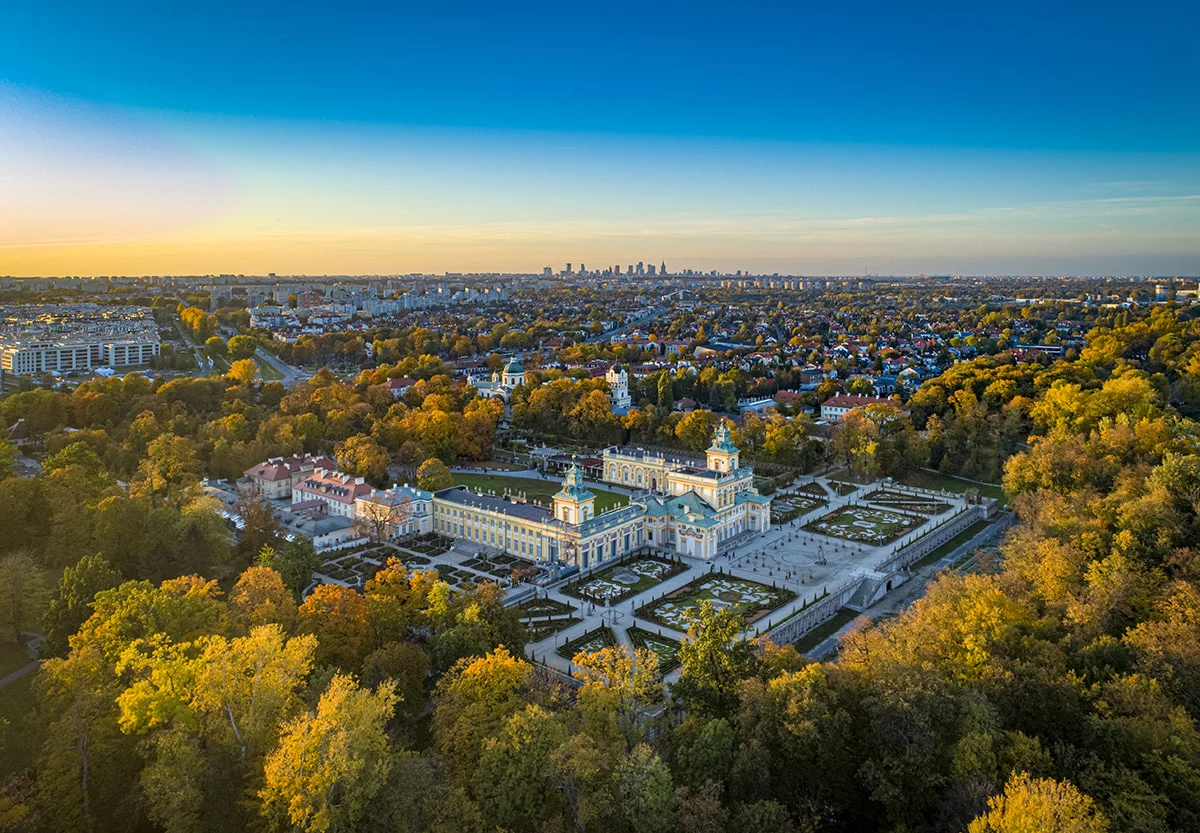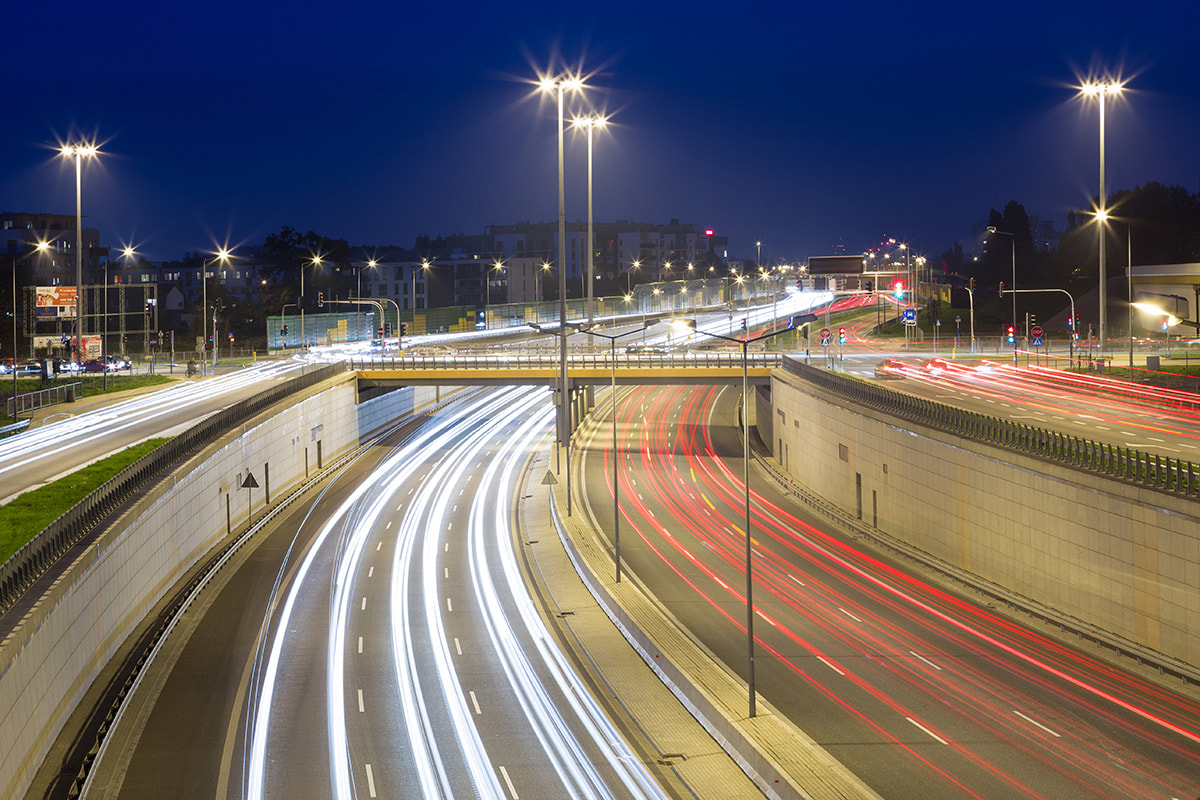 Convenient
public transport
Miasteczko Wilanów is well connected with other districts and the city centre. You will quickly reach your destination on city transport or by car. The Warsaw Southern Ring Road and direct links to Ursynów have made the transport significantly easier. A fast tram line is also planned; it will offer even more comfort when it comes to transport.
Investment location
The last such place in Wilanów