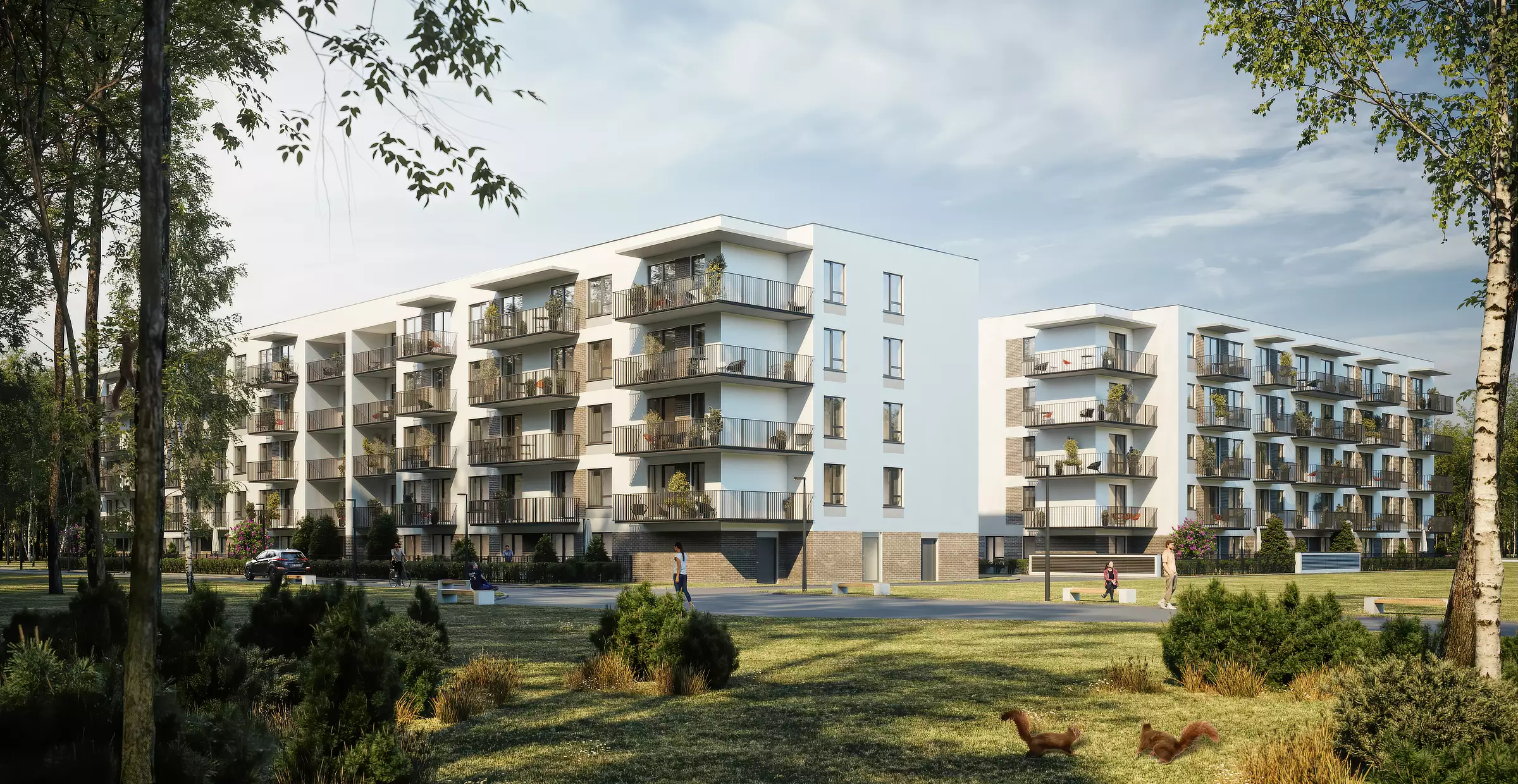 Praga Południe ul. Podskarbińska
Praga Piano
Mieszkania przy planowanej III linii metra
Wizualizacje
Zdjęcia z realizacji
Dziennik budowy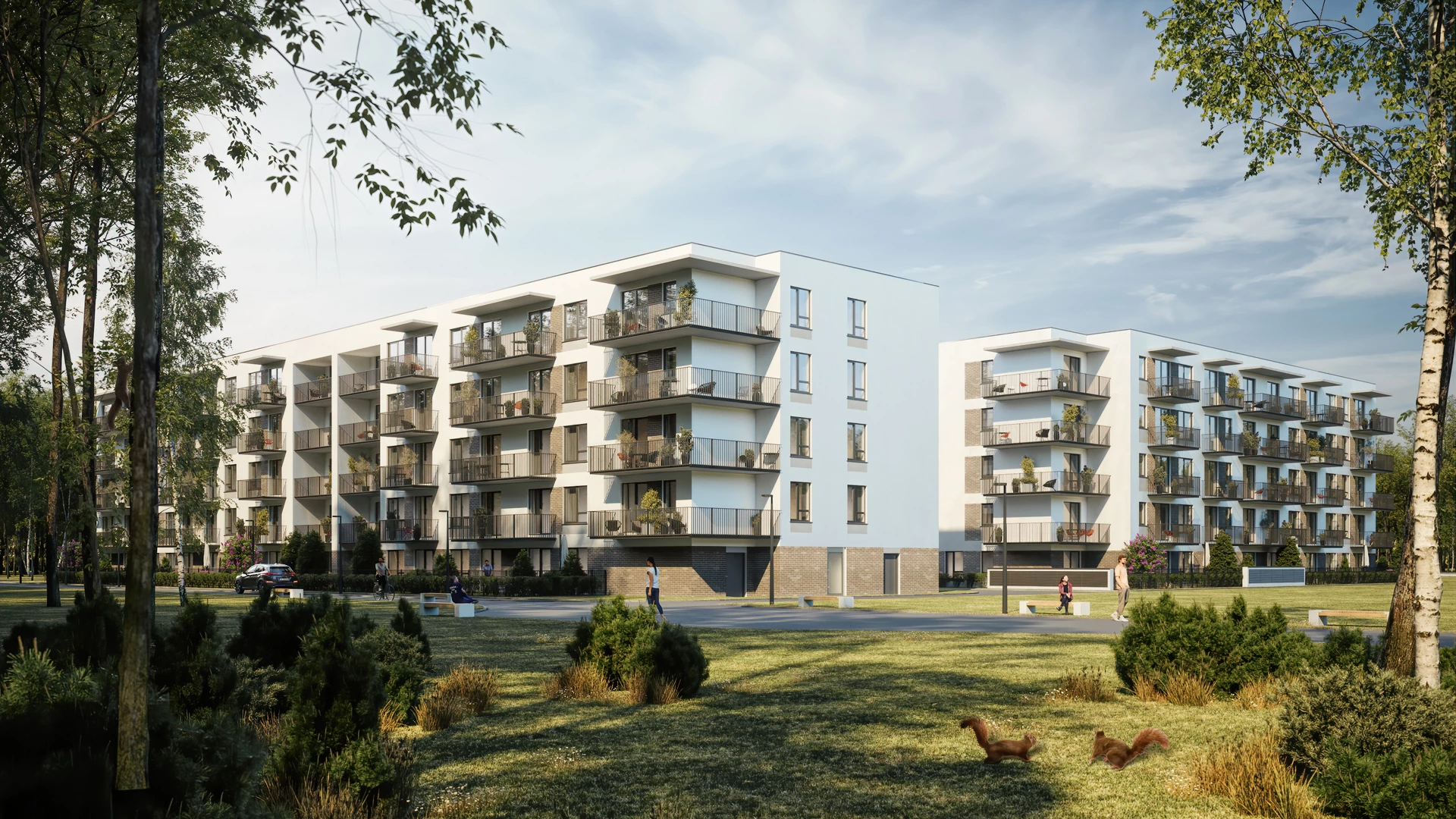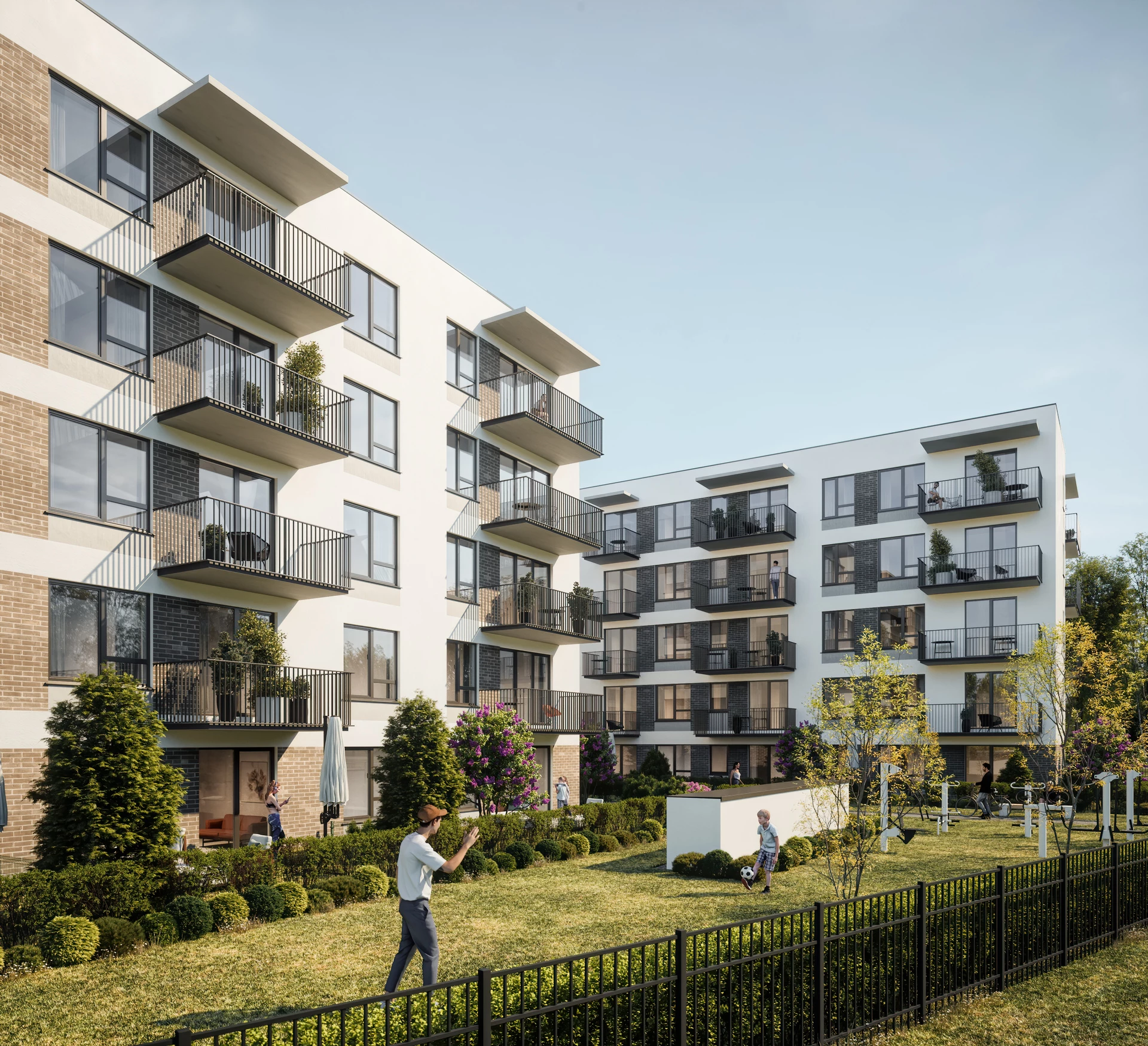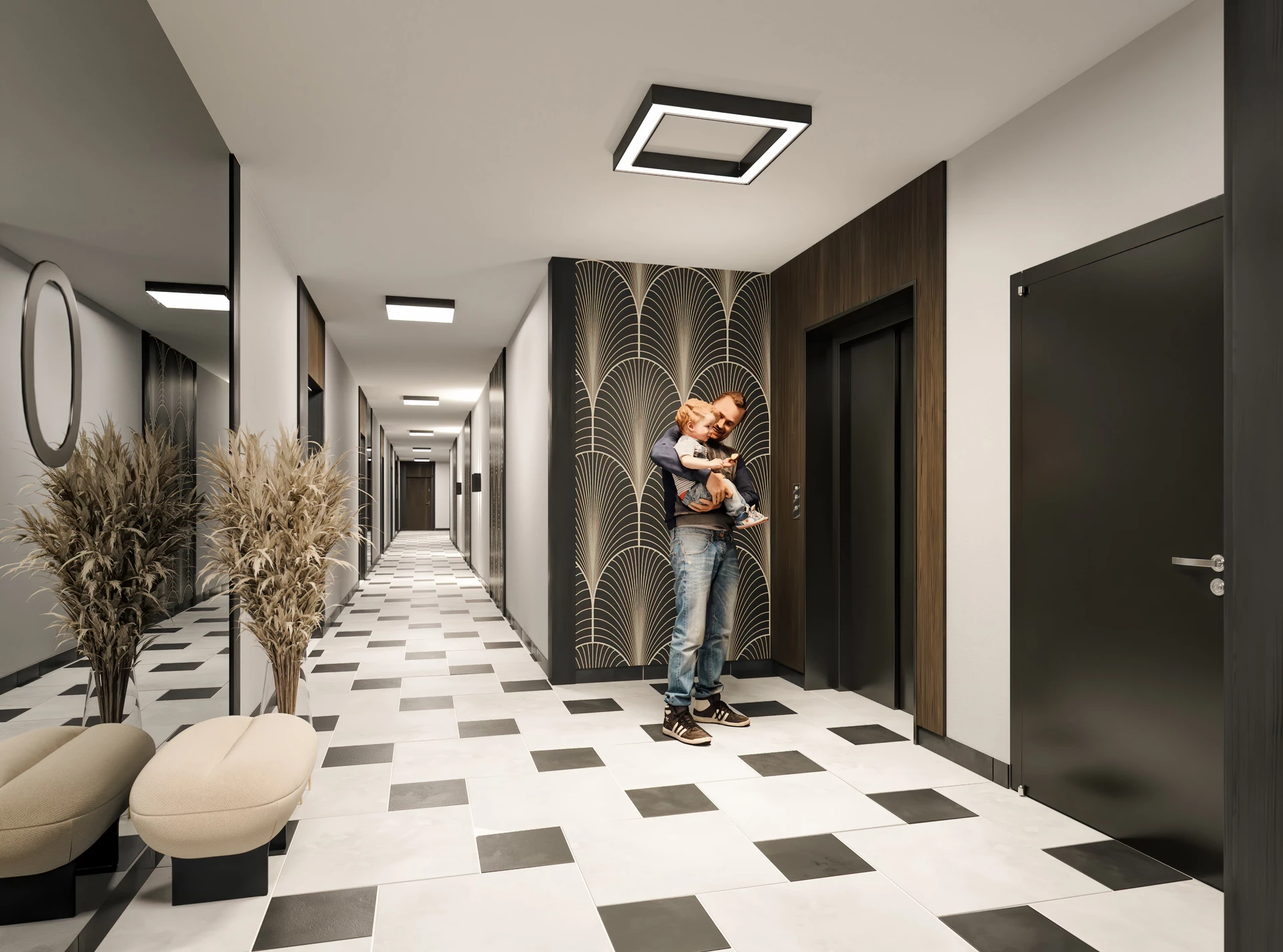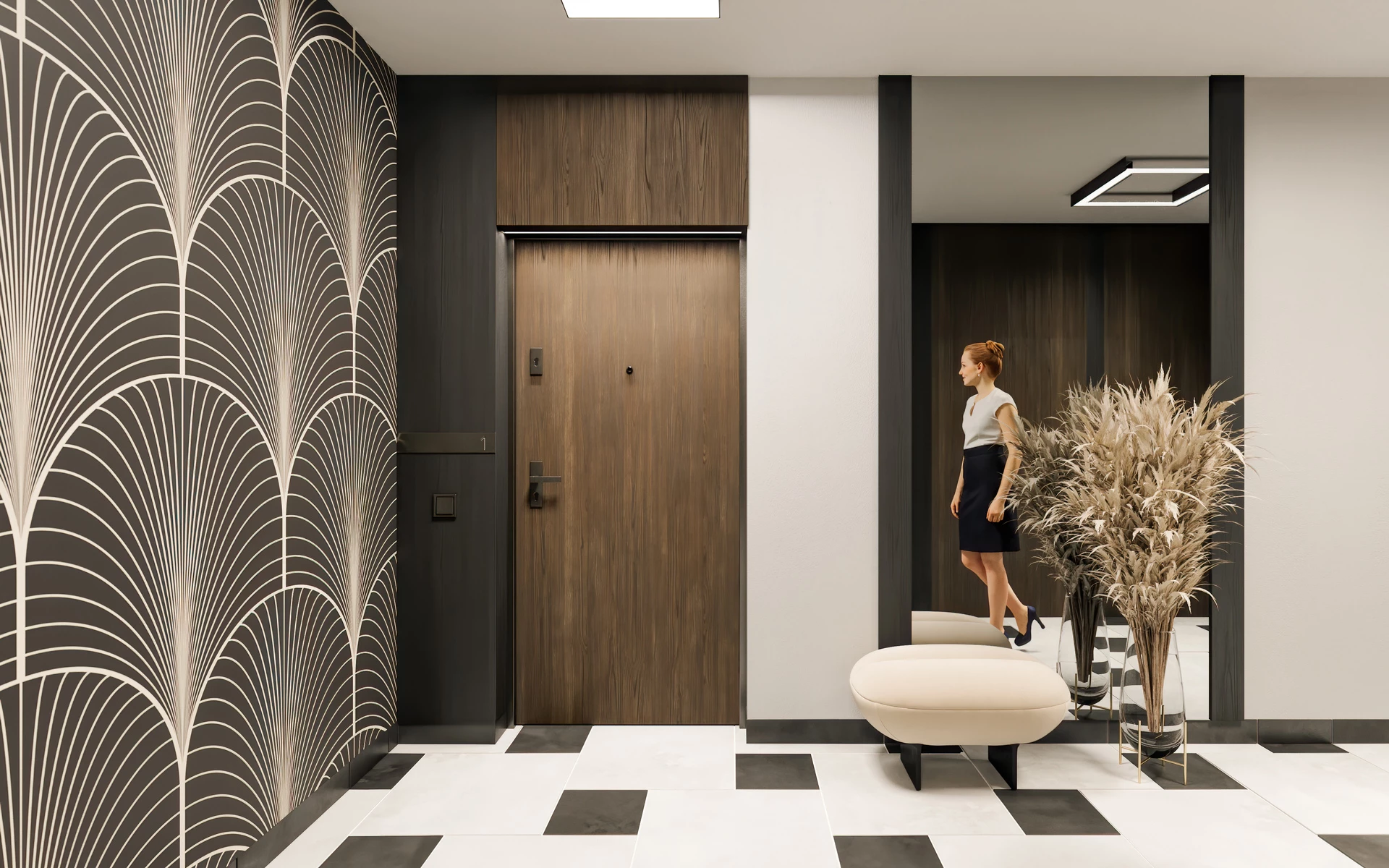 Description
The Praga Piano development is being built in the Praga Południe district at ul. Podskarbińska, in close proximity to two projects that have been very popular: Prague Arte and Prague Deco. The project will include low, four-storey buildings with underground garages and functional one-, two-, three- and four-room flats. Façades in the soft colour scheme of white and grey will be varied by clinker tiles. We will also apply anti-smog paint.
A custom-designed, representative entrance lobby, finished with high-quality materials, will lead inside each building. A charging station for electric cars will be available on the estate, we will also create the possibility of installing individual chargers in the garage hall. In addition to the external racks, storage space for bikes is provided in the garage hall. The area around the buildings will be designed to a high standard, with lots of greenery.
The location of the investment will satisfy all those who value quiet areas, but also do not want to spend too much time commuting. Efficient communication will be ensured by numerous bus and tram lines; the planned station of the third metro line will be only 300 metres away.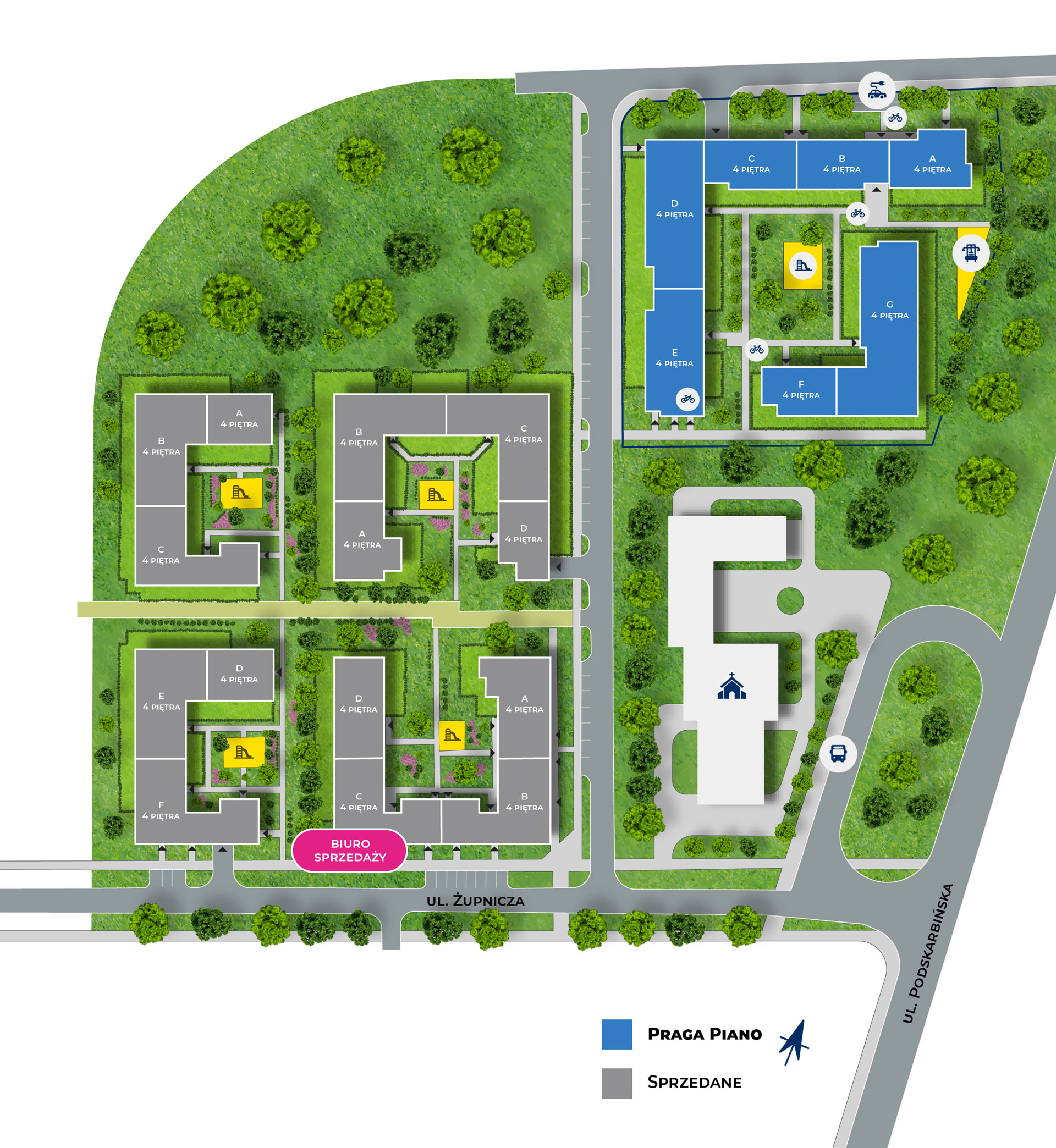 Modern
estate
Surrounded by greenery, the estate represents high standard, including many amenities and innovations supporting environmental protection.
High
standard
The common areas in our buildings are stylish and have individually designed interiors enhanced by mirrors, wallpaper, murals, panels or chic lighting.
Entrance
lobby
The individually designed, representative entrance lobby, finished with high-quality materials, is particularly impressive.
Photovoltaic
panels
Roof-mounted photovoltaic panels significantly reduce the electricity charges of common areas.
LED
lighting
In common areas of our buildings, we use energy-efficient and eco-friendly LED lighting controlled by motion sensors.
Green areas
and small architecture
We care about green areas and small architecture; we build playgrounds for children and bicycle spaces.
Children's
playground
The estate will include safe playgrounds dedicated to the little ones.
Facilities
for cyclists
We support micromobility by installing racks and bicycle stations on our estates. Residents will also be able to use a bicycle room.
Service
premisese
The ground floor of the building is dedicated to commercial premises such as shops, bakeries or restaurants.
Bird
boxes
We create safe nesting sites – insect houses and bird boxes.
Anti-smog
paving block
Our pavements are made of anti-smog paving blocks which have a positive effect on reducing harmful substances in the air.
Solar
bench
We are installing solar benches that collect solar energy and allow to charge a mobile phone.
Revitalisation
of the district
In recent years, the Praga Południe district has been included in the local revitalisation plan and its identity is gradually being restored. The former factory areas are given new character by transformation into trendy meeting places, new cafés and housing estates are opened, new streets are built and old streets are modernised.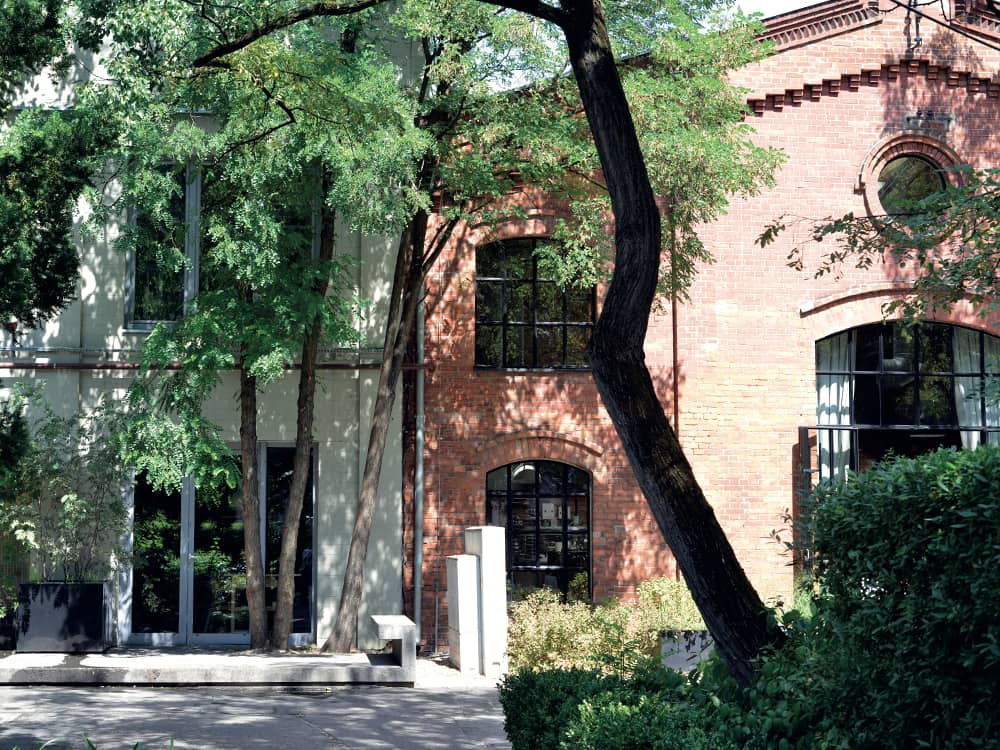 Highest standard in the neighbourhood
Smart House
by Keemple
We offer by default, at no extra charge, Smart House by Keemple: a smart system that increases the feeling of security and allows to significantly reduce the running costs.
Chargers
for electric cars
The estate includes a charging station for electric cars. It is possible to install an individual charger directly next to the parking space.
Eco-friendly
solutions
We protect the environment and reduce operating costs, e.g. by using photovoltaic panels and LED lighting.
Large
windows
We install large windows that let in more light, making the rooms perfectly illuminated and very bright.
Triple-glazed
windows
Highly thermally insulated triple-glazed windows with the option of installing an anti-smog filter.
Green
certification
Our finishing materials are safe for health: they have the relevant approvals and environmental certificates.
Waste
separation
To increase the convenience and comfort of the residents, the waste separation rooms have a separate ventilation extractor.
Energy-efficient
lifts
Modern lifts enabling the electricity recovery and with design adapted to the common areas.
Optical
fibre
The buildings are equipped with a fibre-optic installation directly connected to each dwelling, providing the fastest possible access to the Internet.
Anti-intrusion
access door
We offer high-quality anti-intrusion entrance doors that not only look nice and protect against burglary, but also have increased sound insulation.
Door
portals
The door portals are stylishly finished with a durable and damage-resistant wood-like panel.
Security
system
Our estates are protected and monitored in HD; access control is provided by videophones with colour displays.
High
flats
Flats in the ROBYG development are distinguished by an above-standard height of up to 2.7 metres.
Functional
flat layouts
Fully functional and well-lit flats are typical to our projects.
Garage
door
Garage door with automatic access system using licence plate recognition.
Walls painted
white
Finished and smoothed walls additionally painted twice in white are ROBYG's standard.
Wide parking
spaces
The garage hall provides spacious parking spaces for cars and large practical storage units.
Garage
with gas detectors
We equip garages with advanced fire protection systems, detecting gas, smoke and fire. In the event of an emergency, the system will notify the relevant services.
A trendy place
to live
In recent years the Praga district has become famous for its artistic spirit, and young people are increasingly willing to buy flats here. They are attracted by the unique local atmosphere, posh clubs and cafés, as well as good restaurants, theatre, museums and numerous cultural attractions.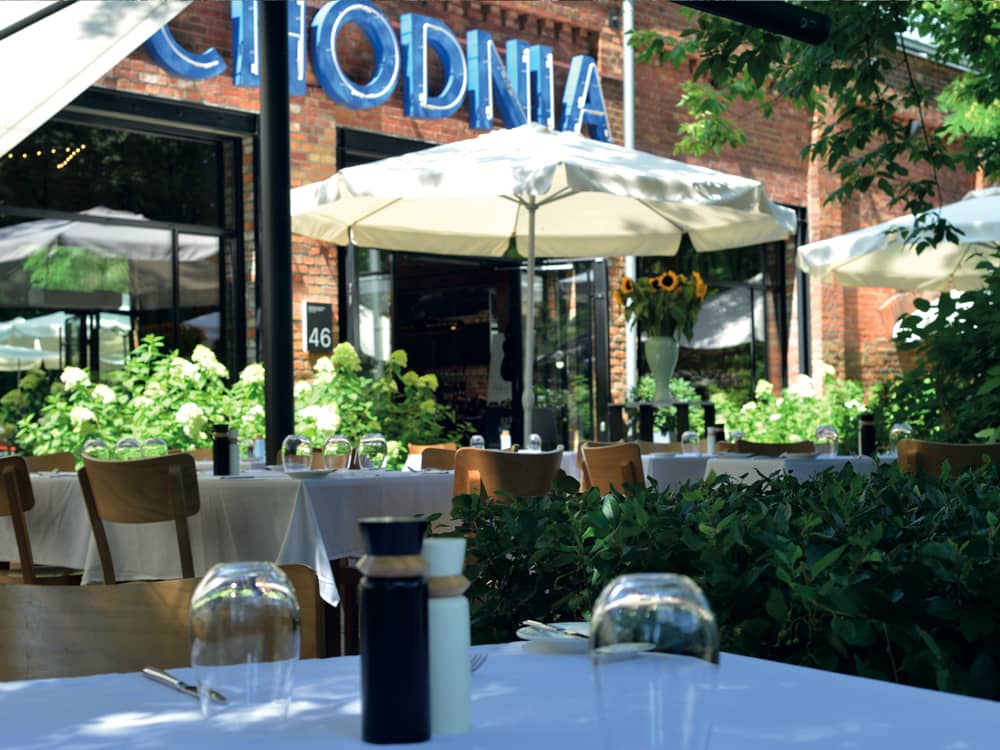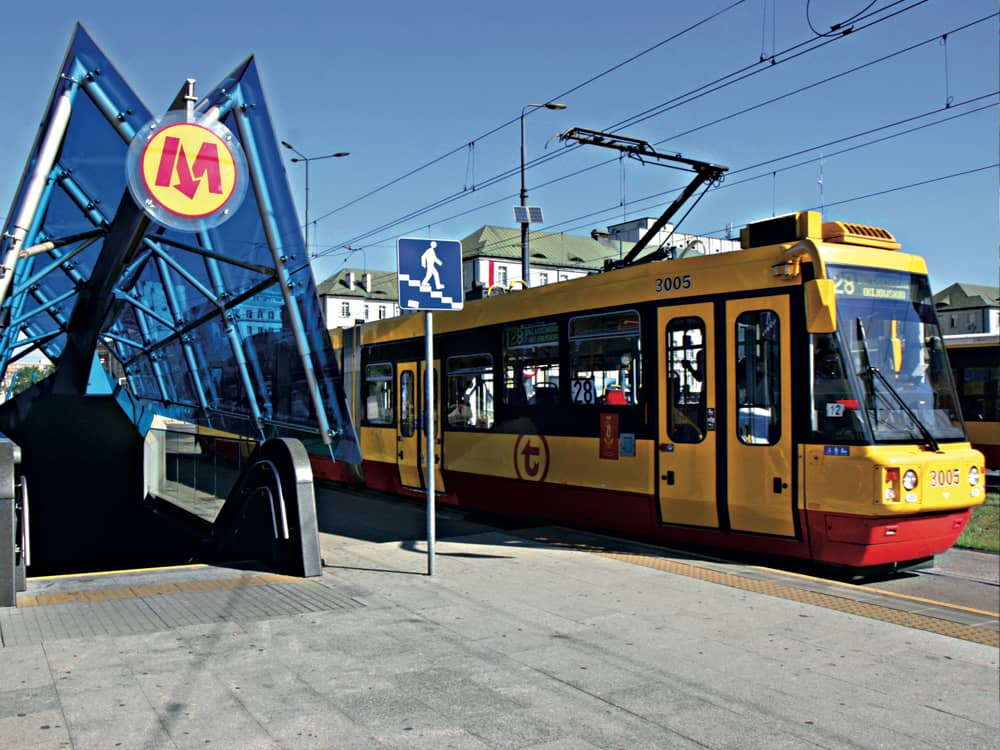 By the metro
station
The Praga Piano development is perfectly located close to the centre of Warsaw, only 300 m to the planned metro station at ul. Podskarbińska. The district is well connected to every part of the city. Another advantage is the well-developed infrastructure of the area, there are also plenty of shops, entertainment centres or shopping malls.
Skaryszewski Park
full of nature
The Praga Południe district features one of the largest historical parks of Warsaw: Skaryszewski Park including the Kamionkowskie Lake. It takes over 55 hectares and is ideal for family walks or trips with friends.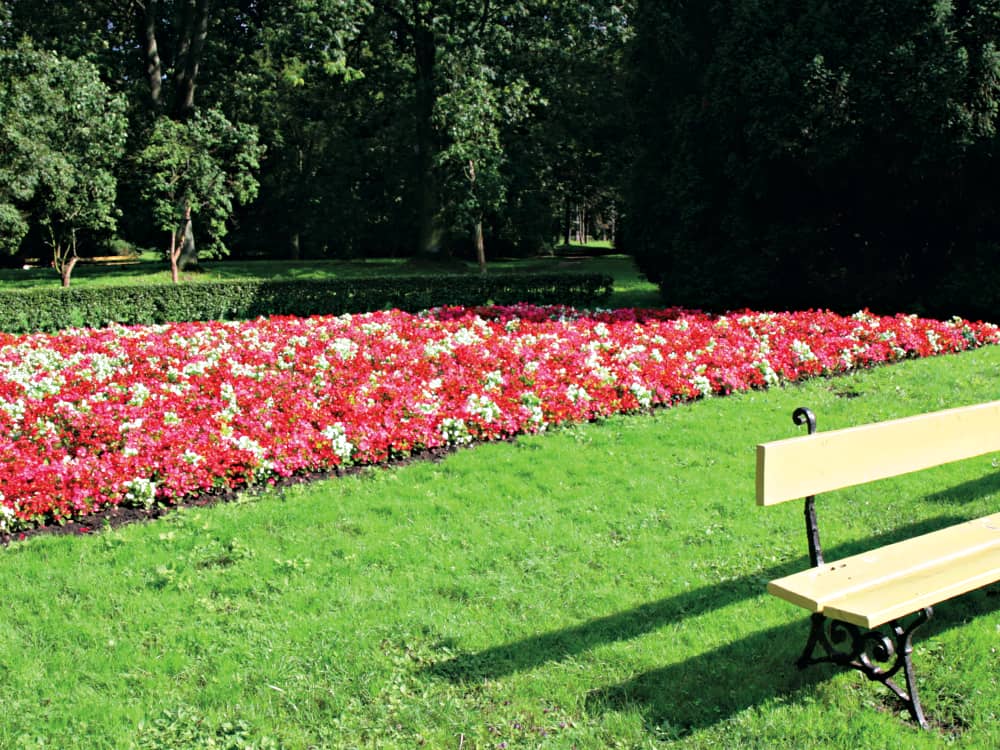 Location of the investment