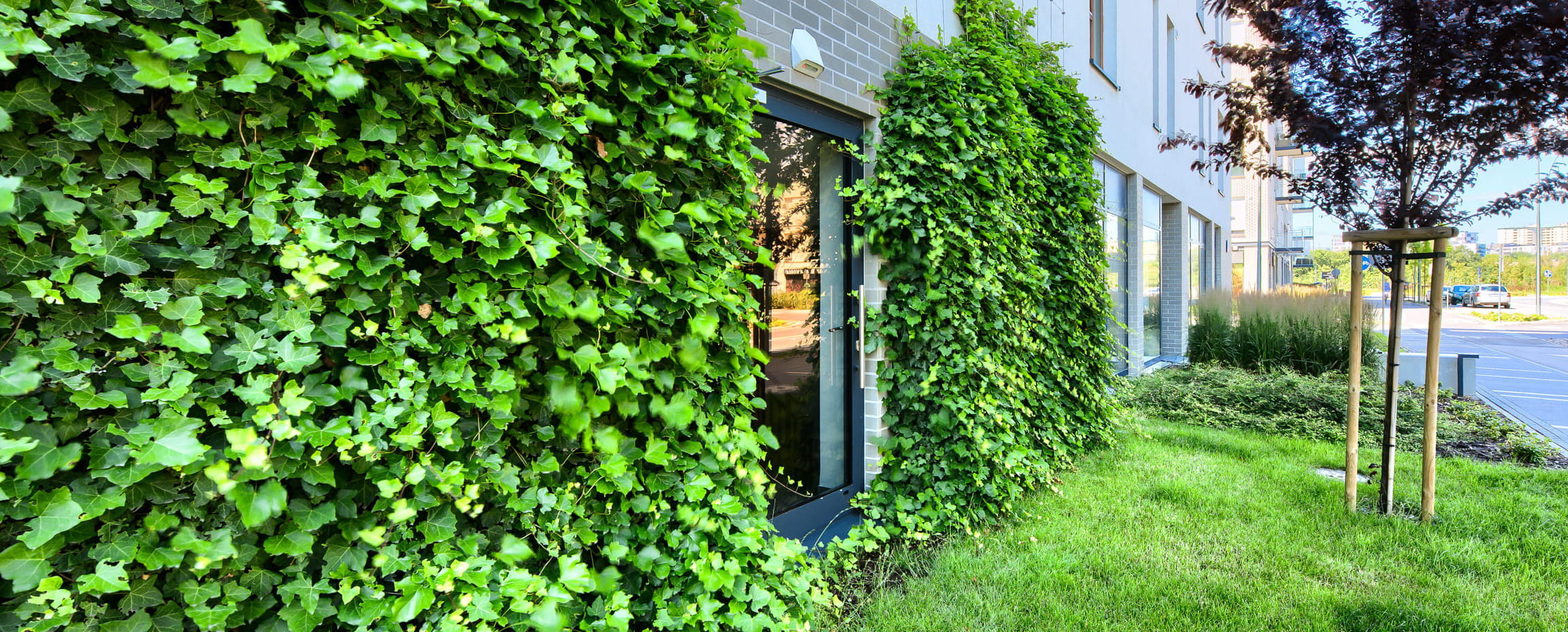 Ecology in ROBYG
environmentally friendly solutions
Environmental concerns are very important to us, so in all housing communities we are implementing green solutions, thus contributing to the conservation of natural resources.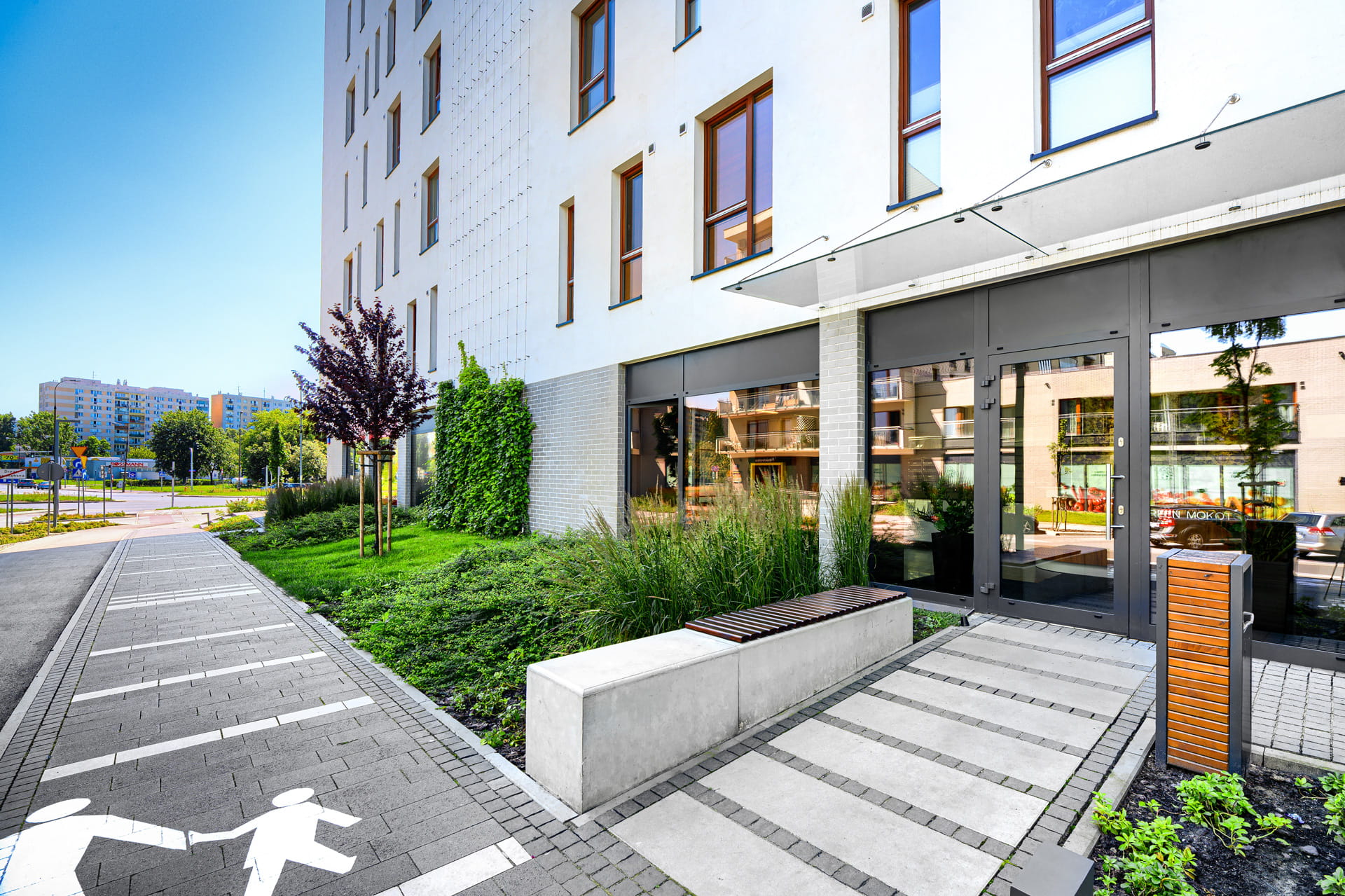 Green areas
around the estate
When designing a housing estate, we include in the project the green areas in a responsible manner. By choosing the right plants, we not only create green enclaves but also limit the effects of solar radiation and prevent overheating of the environment. Diverse, lush vegetation also encourages outdoor activities and contributes to the well-being of residents.
Rain gardens
and green walls
The idea behind rain gardens established in the ROBYG estates is to stop the water instead of draining it into the rainwater system. Such solutions reduce the risk of temporary and local floods in the event of heavy rainfall. The spaces between the buildings are filled with lush, varied vegetation which prevents the environment from overheating, while the vertical walls of the buildings are covered with climbing plants which also act as an additional insulation.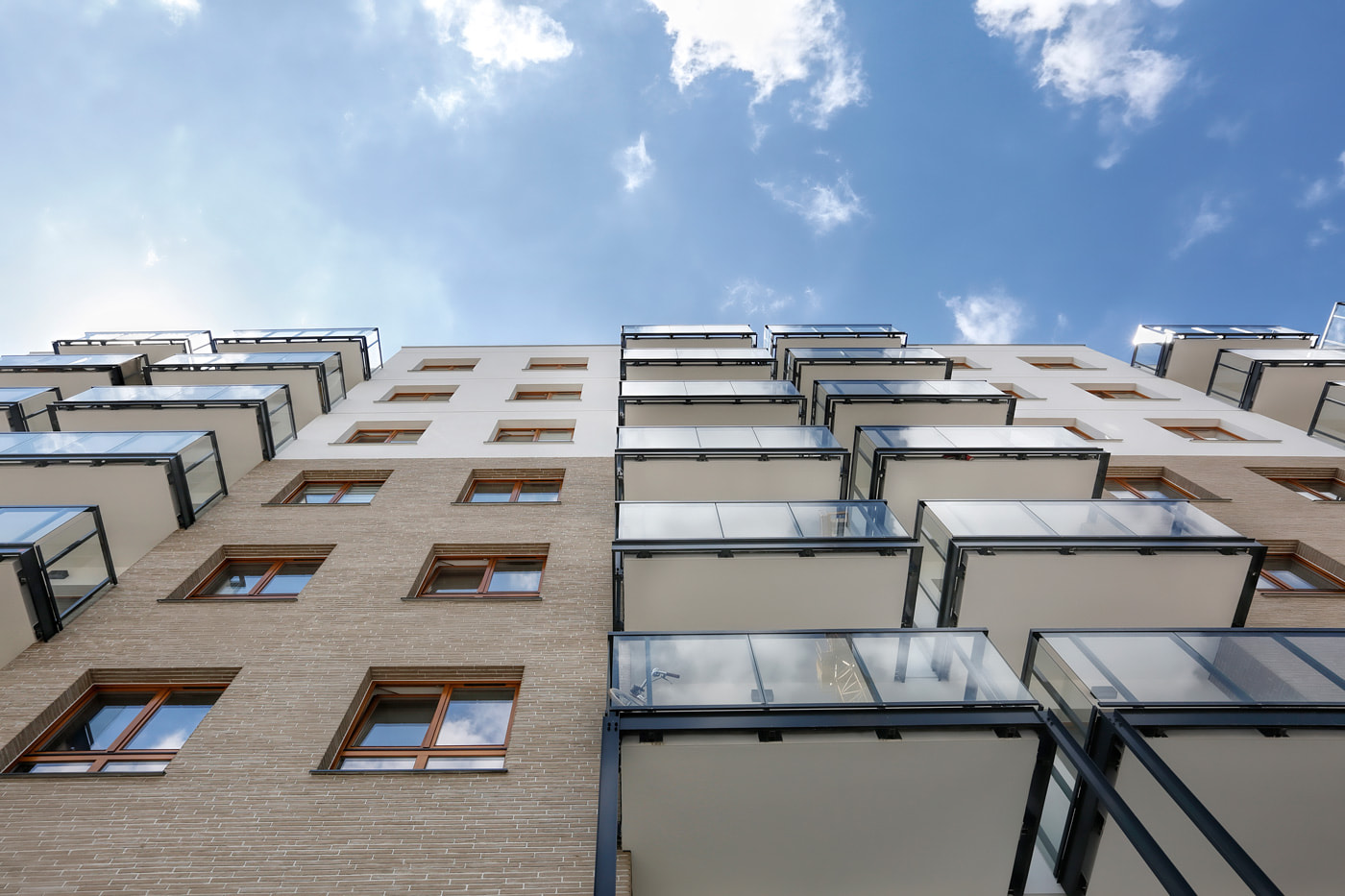 External
insulation
We use high-quality insulation materials in our buildings. In some projects, we use triple-glazed windows to reduce heat consumption and reduce carbon dioxide emissions into the atmosphere. We use the technology of inverted flat roof with gravel surface that perfectly holds rainwater, acts as thermal isolation and protects building from overheating.
We have made 52 hectares of green space in total,
which reflects more than 70 football pitches!
Chargers for electric cars
We install electric car chargers in our estates, thus contributing to the development of electromobility in Poland.
Photovoltaic panels
We install on our roofs sources of renewable energy – photovoltaic panels. Photovoltaic significantly reduces energy consumption in common areas.
LED lighting
In common areas of our buildings, we use energy-efficient and eco-friendly LED lighting controlled by motion sensors.
Oxygen production
Climbing plants on the exterior walls of buildings are additional insulation that protects from overheating. Vegetation also produces oxygen.
Green roofs
Roofs of buildings constructed in the inverted flat roof technology with gravel surface allow water retention and protect from overheating.
Smart House
We offer Smart House by Keemple as a standard, which reduces the consumption of utilities by up to 30%.
Smart House
green technology
We offer Smart House by Keemple as a standard, free of charge. Intelligent and environmentally-friendly technology solution that allows remote control of lighting, media and security using mobile devices. As a result, you can significantly reduce your energy consumption, which can reduce the cost of utilities by up to 30%.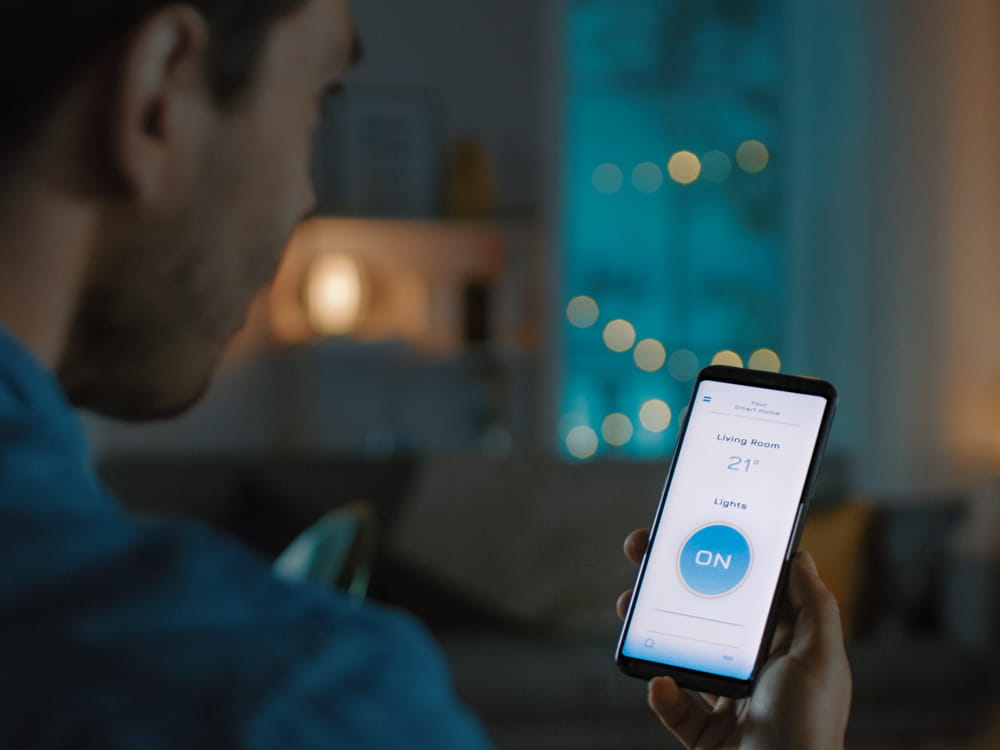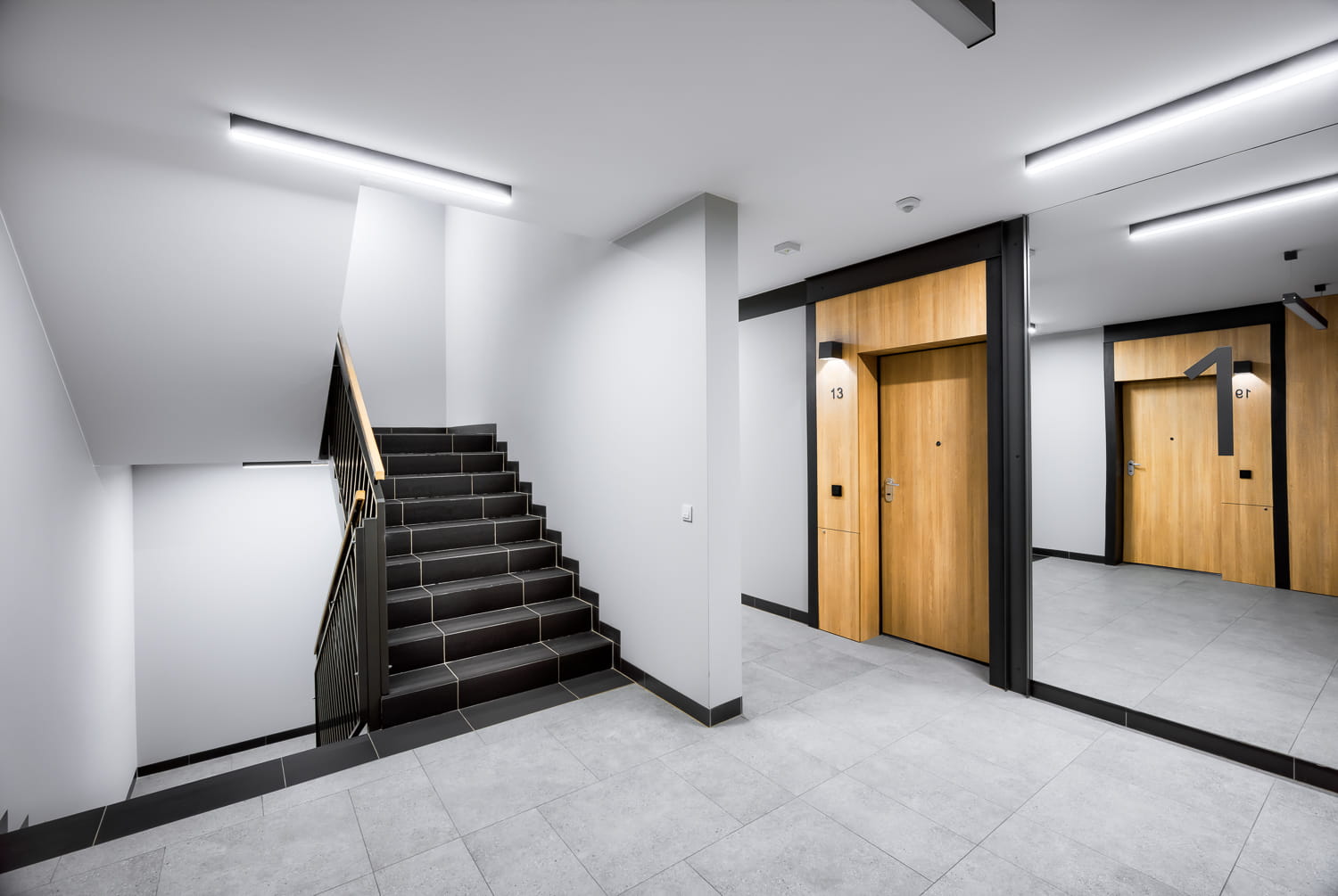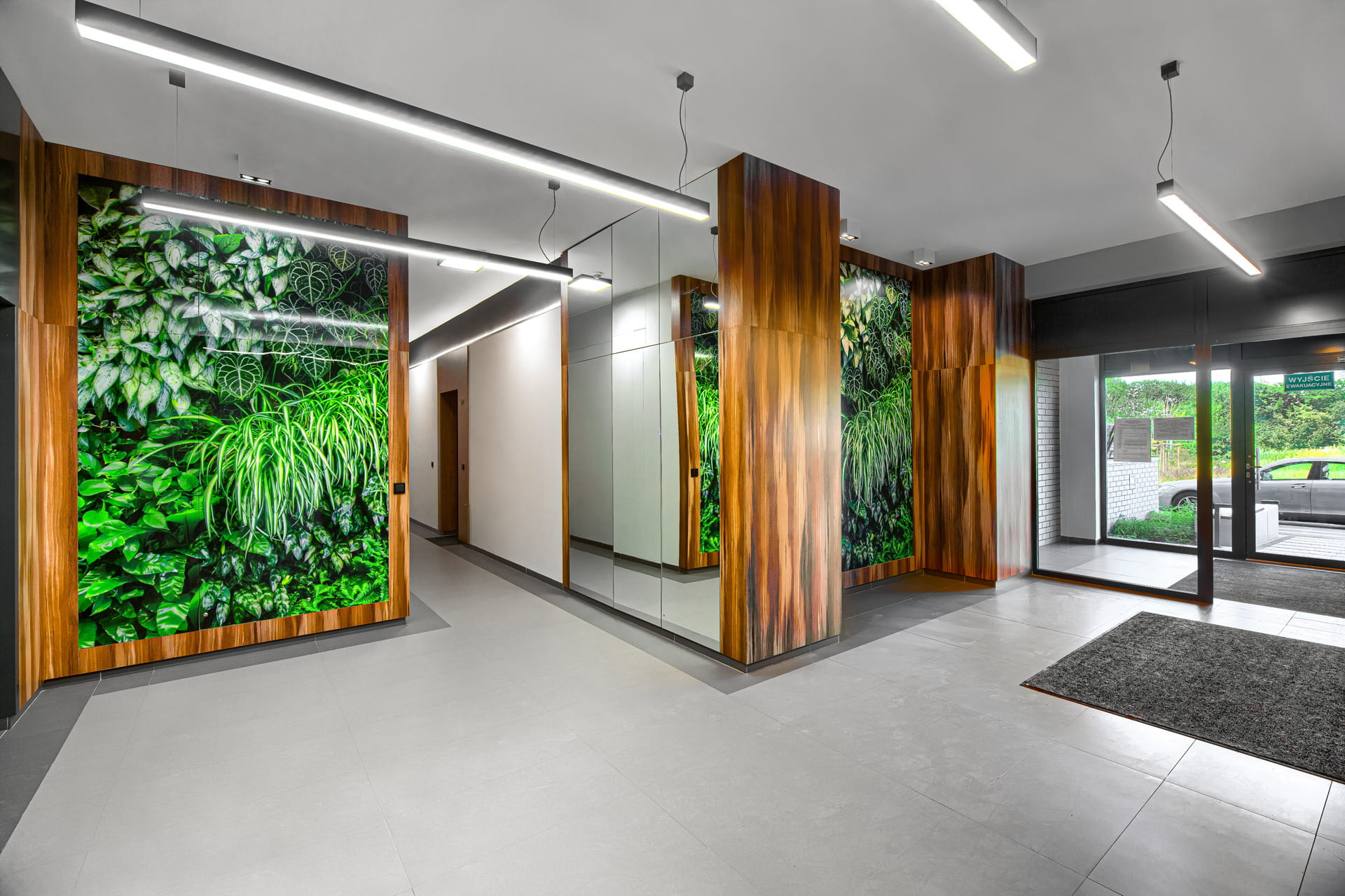 Saving
energy
In common areas, we install LED lighting that significantly reduces the cost of electricity. We provide a complete fibre installation, delivered straight to the apartment, which ensures the fastest data transfer possible with much less energy being used than in the case of traditional copper cables. Photovoltaic panels installed on the roofs of buildings reduce substantially the electricity charges for common areas. All our solutions support the environment and allow to reduce the exploitation costs.
In total we have placed in our estates more than 600 km of fibre optic cables,
which reflects the distance from Cracow to Gdańsk!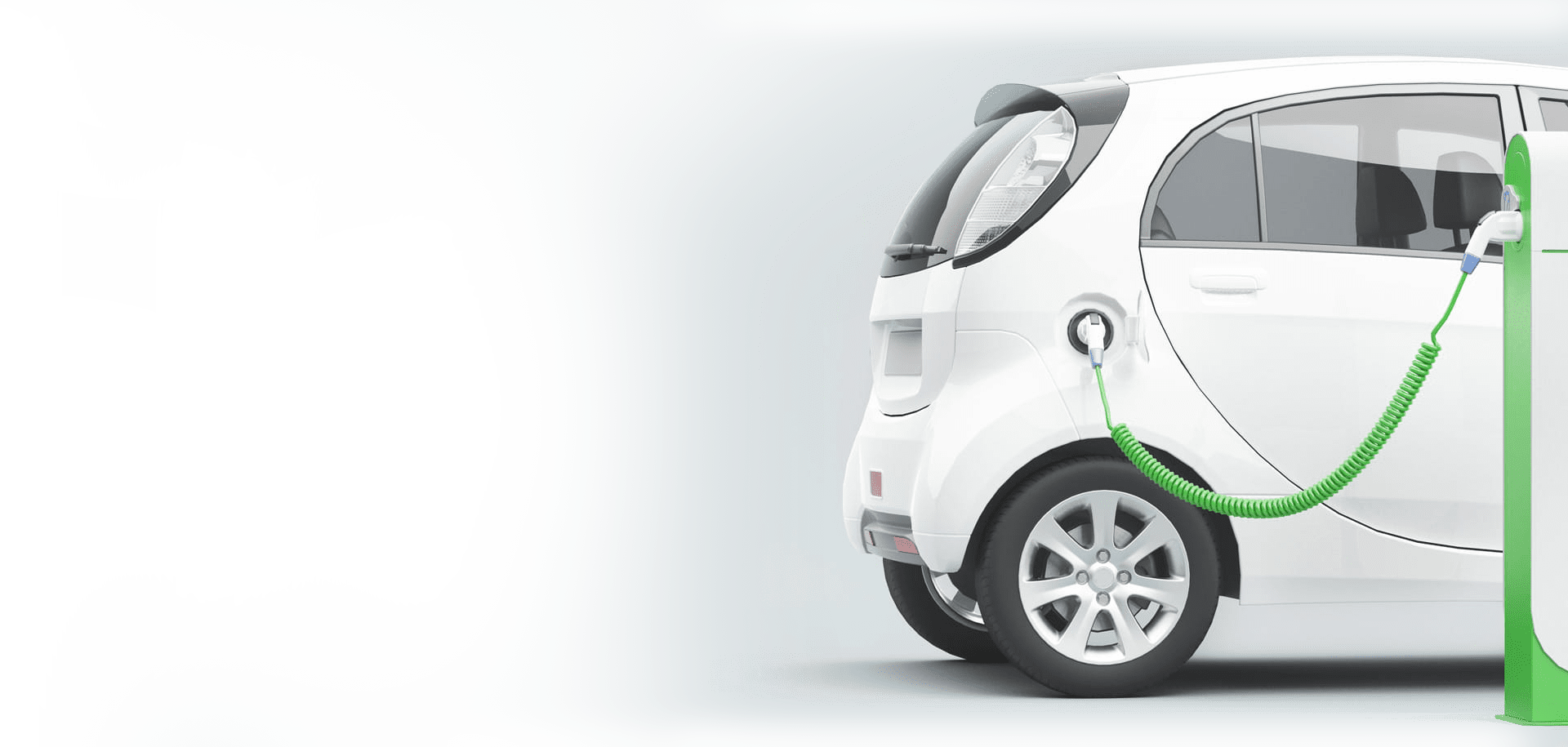 We enable
the installation
of quick chargers for
electric cars
We are increasingly thinking about ecology, we want to live in a friendly environment and breathe fresh air. We consciously choose solutions that protect our environment. Electric cars are more and more popular and the need for charging infrastructure is increasing. That is why we decided to enable the residents of our estates charging their electric cars. We are one of the few developers in Poland offering such a solution in all new residential investments.
We contribute
to the development of electromobility
The buildings designed in ROBYG will be equipped with an installation enabling the connection of high-speed electric car chargers - the so-called wallboxes. In addition, some of our investments will have external charging areas open to the residents.
We care about
air quality!
All our offices are equipped with innovative Aura Air by Keemple technology that sanitise air and protects against spread of SARS-CoV-2 virus. Air quality at our Sales Offices can be checked at robyg.pl, where you can enjoy the functionality that shows the current air quality. Data is refreshed every 5 minutes.