Białołęka - Tarchomin ul. Życzliwa
Osiedle Życzliwa Praga
The estate is perfectly connected in the vicinity of nature
Wizualizacje
Zdjęcia z realizacji
Dziennik budowy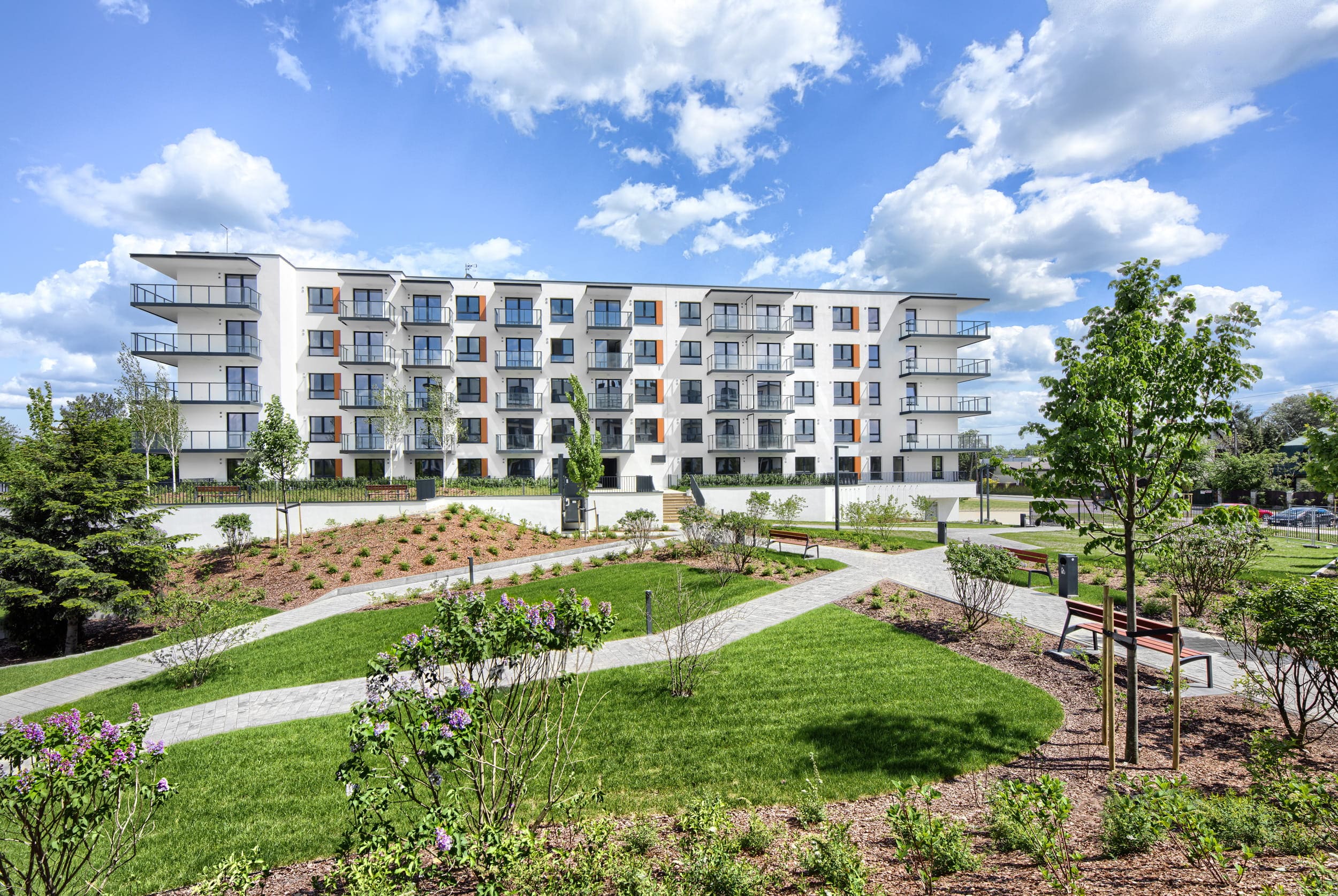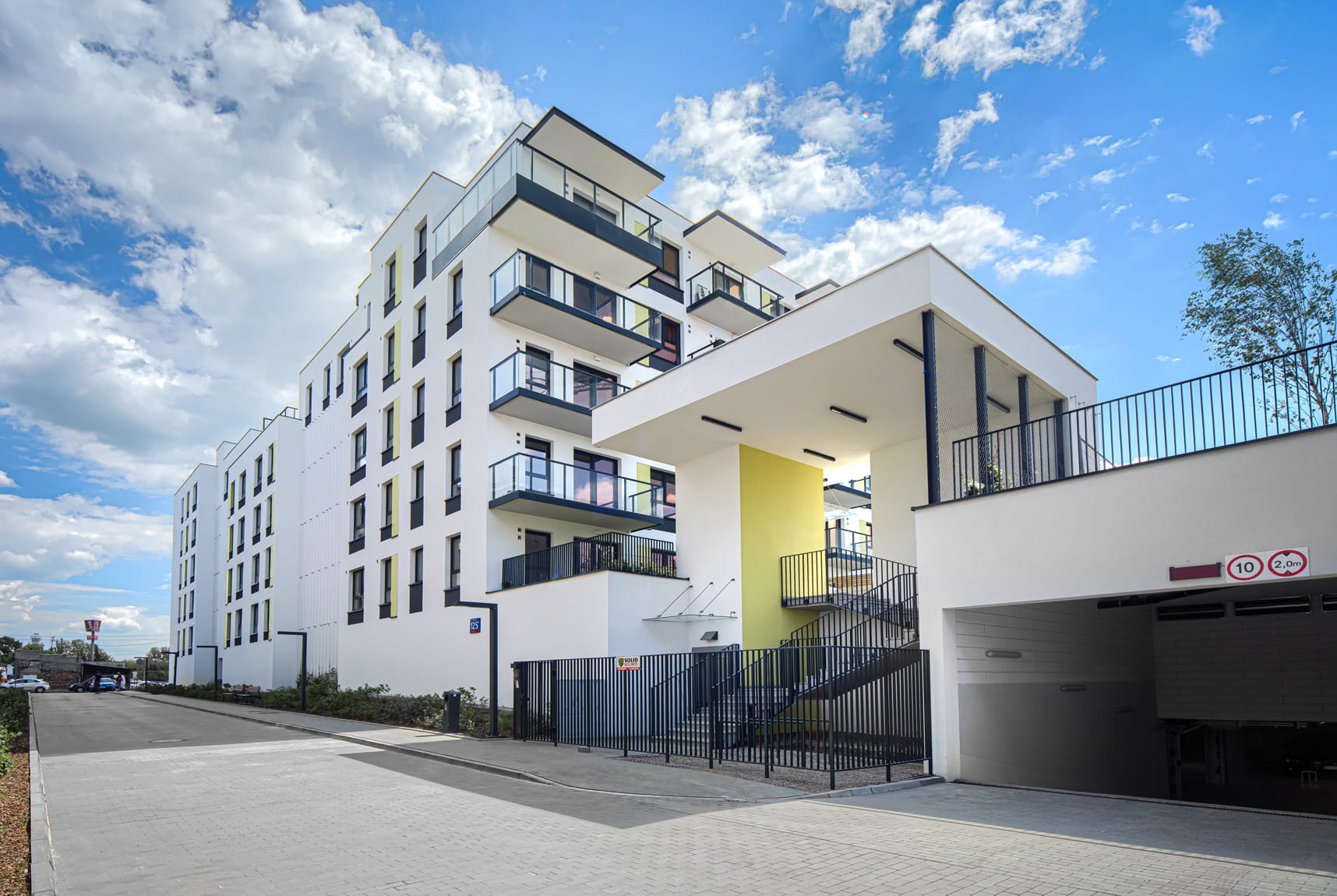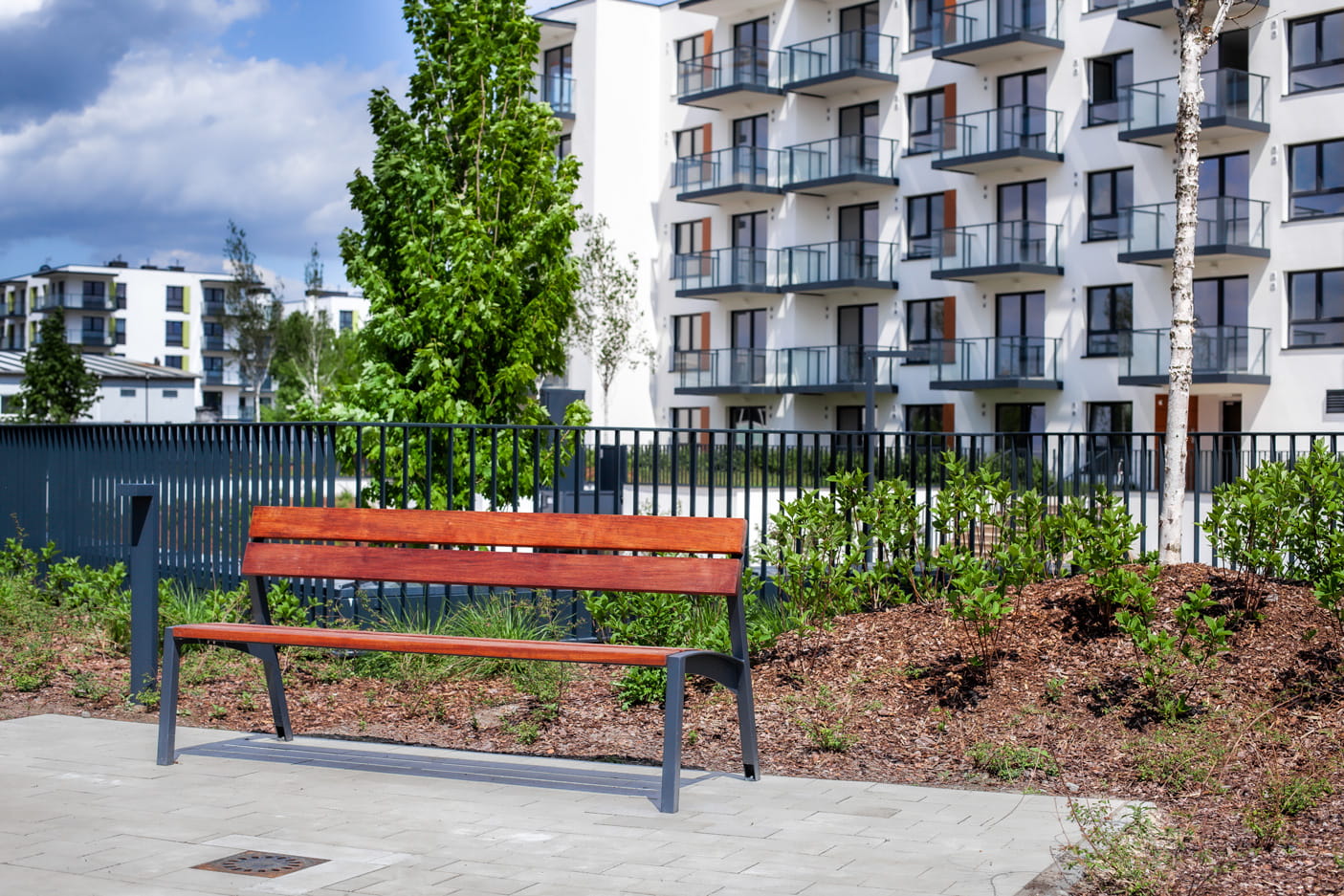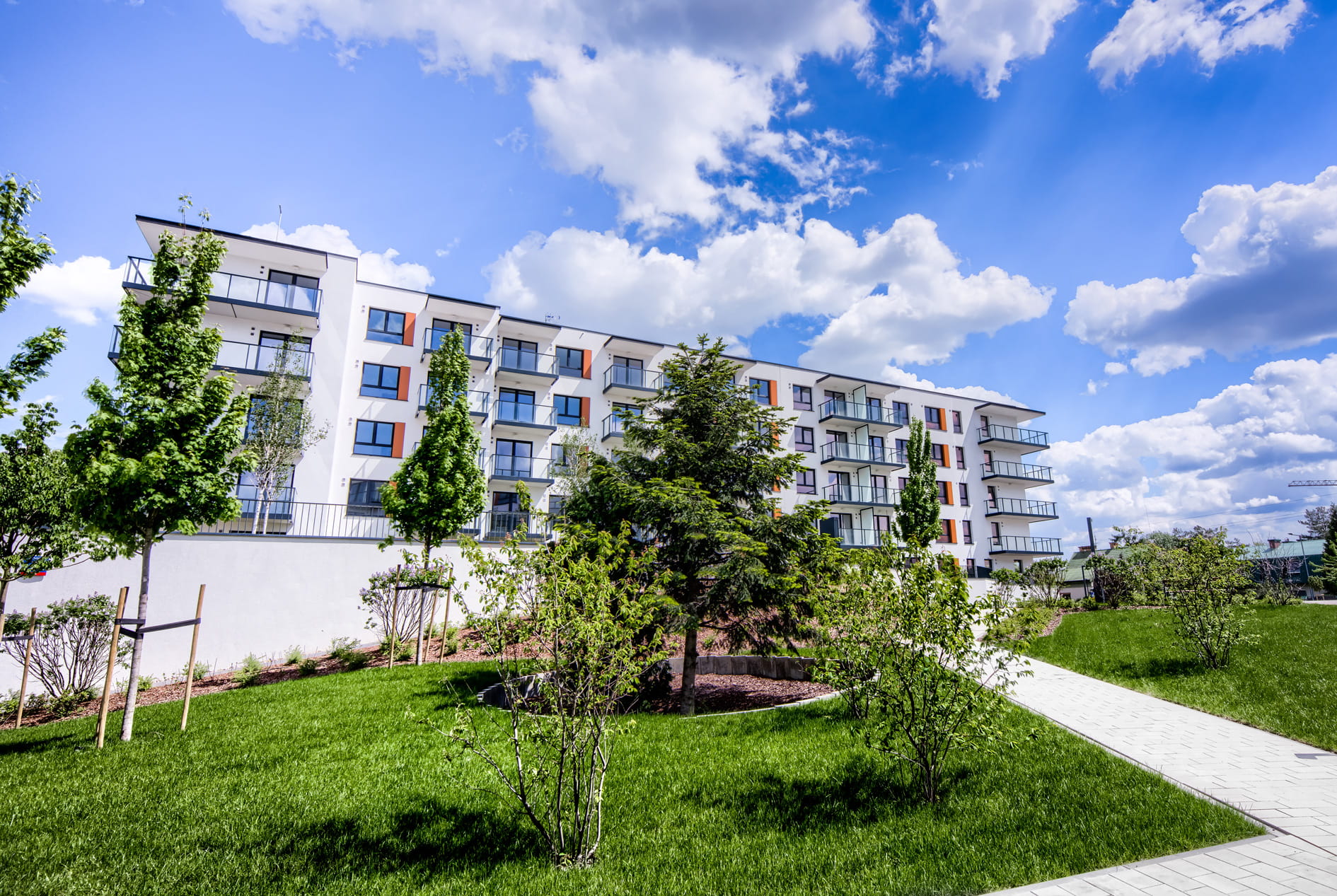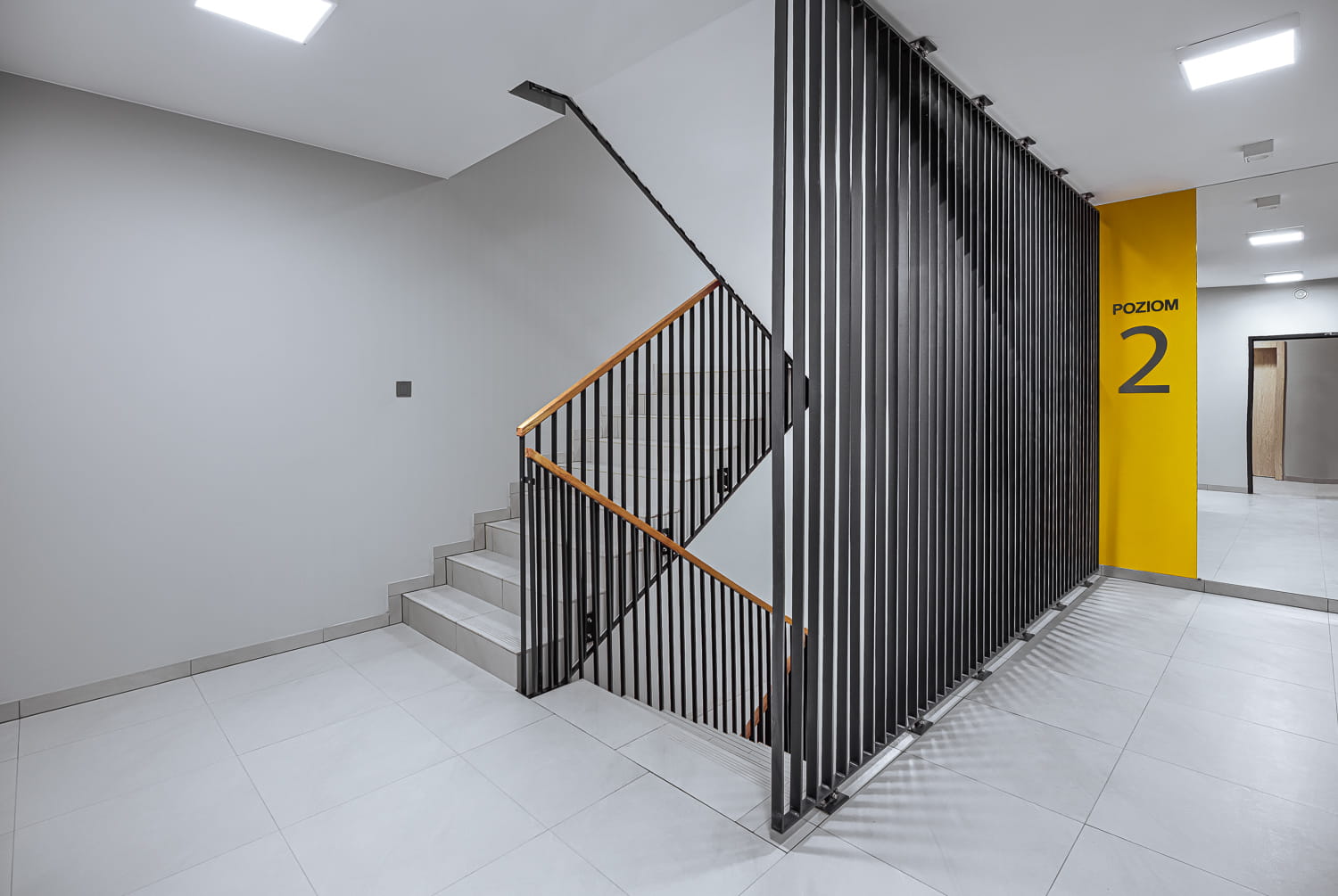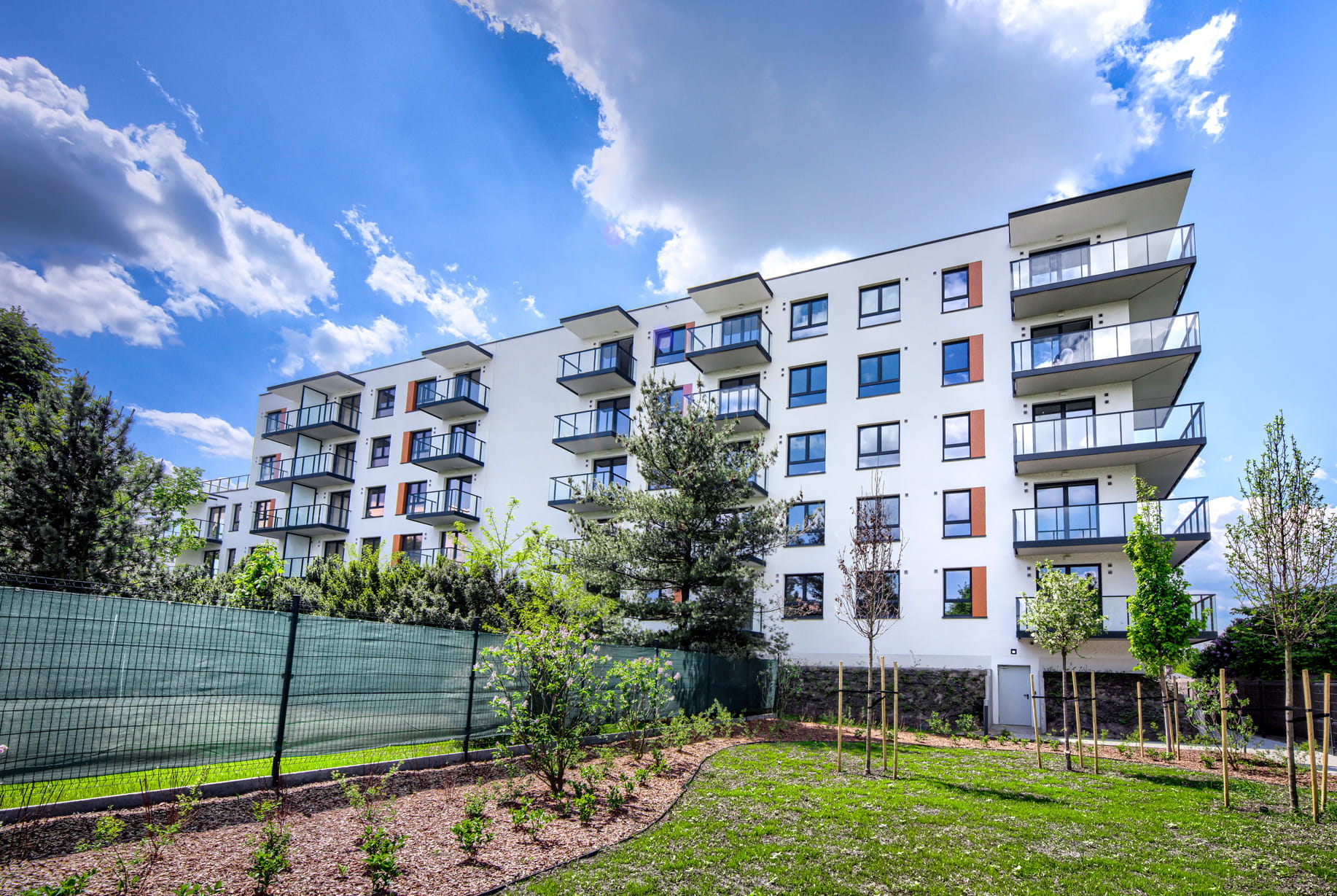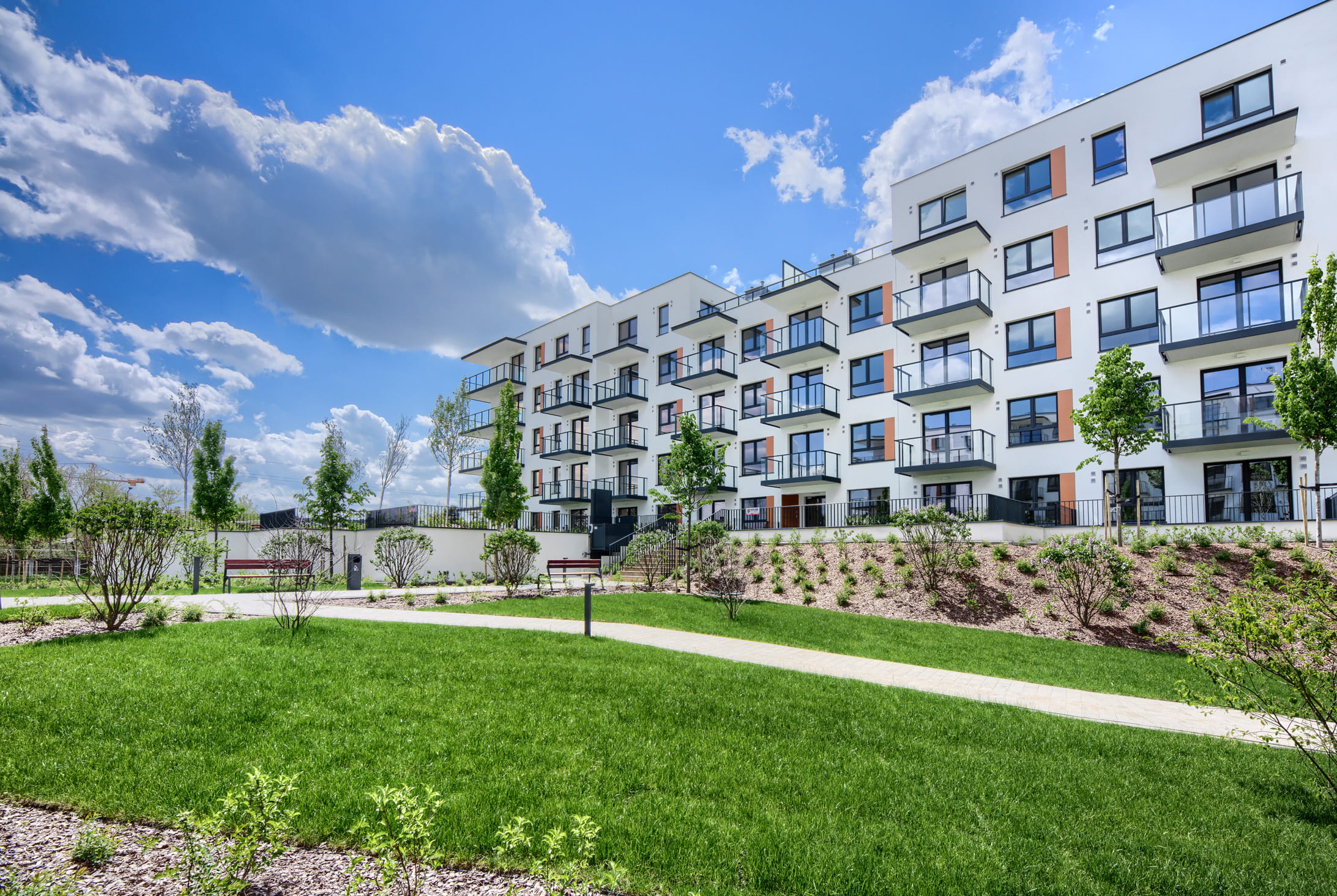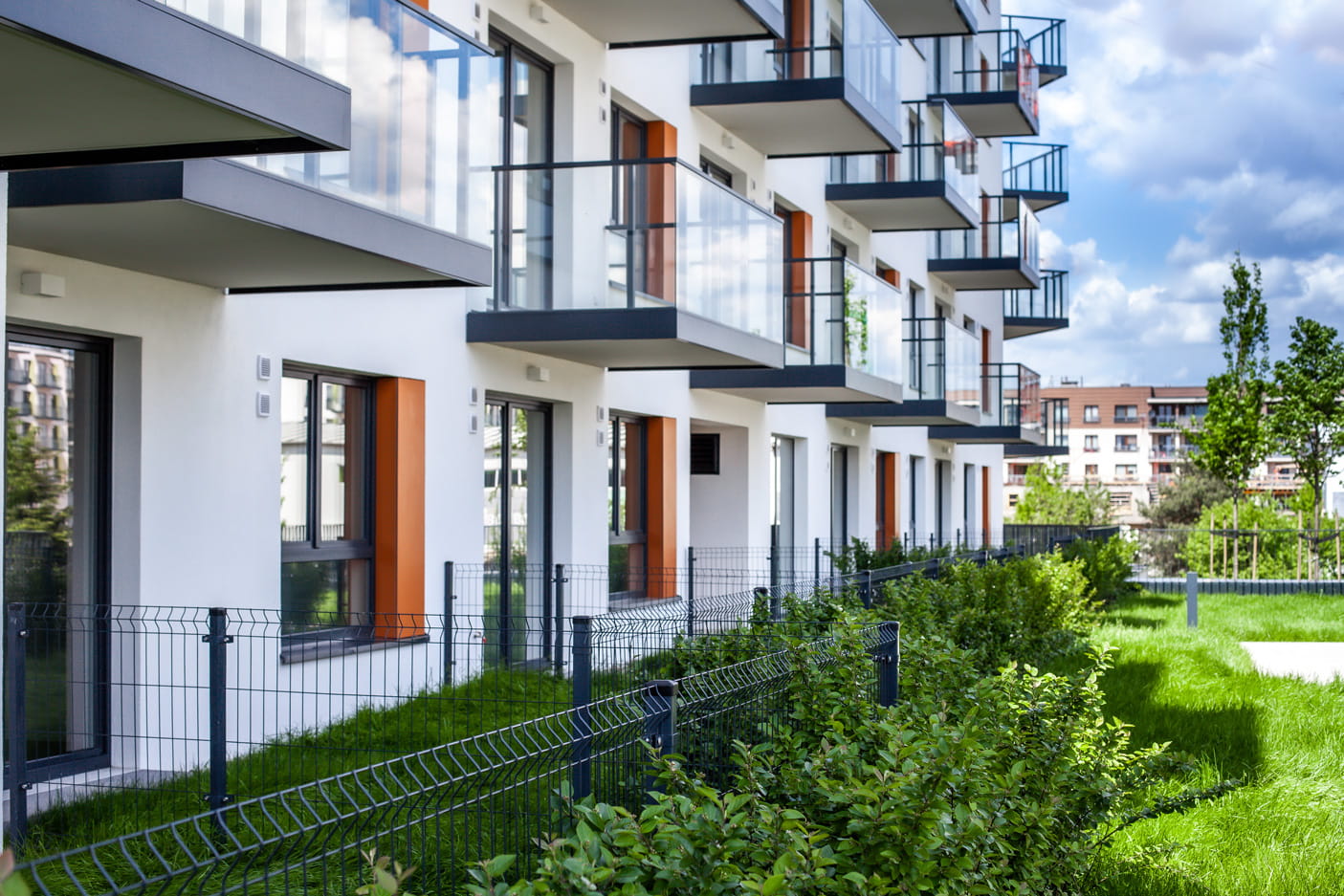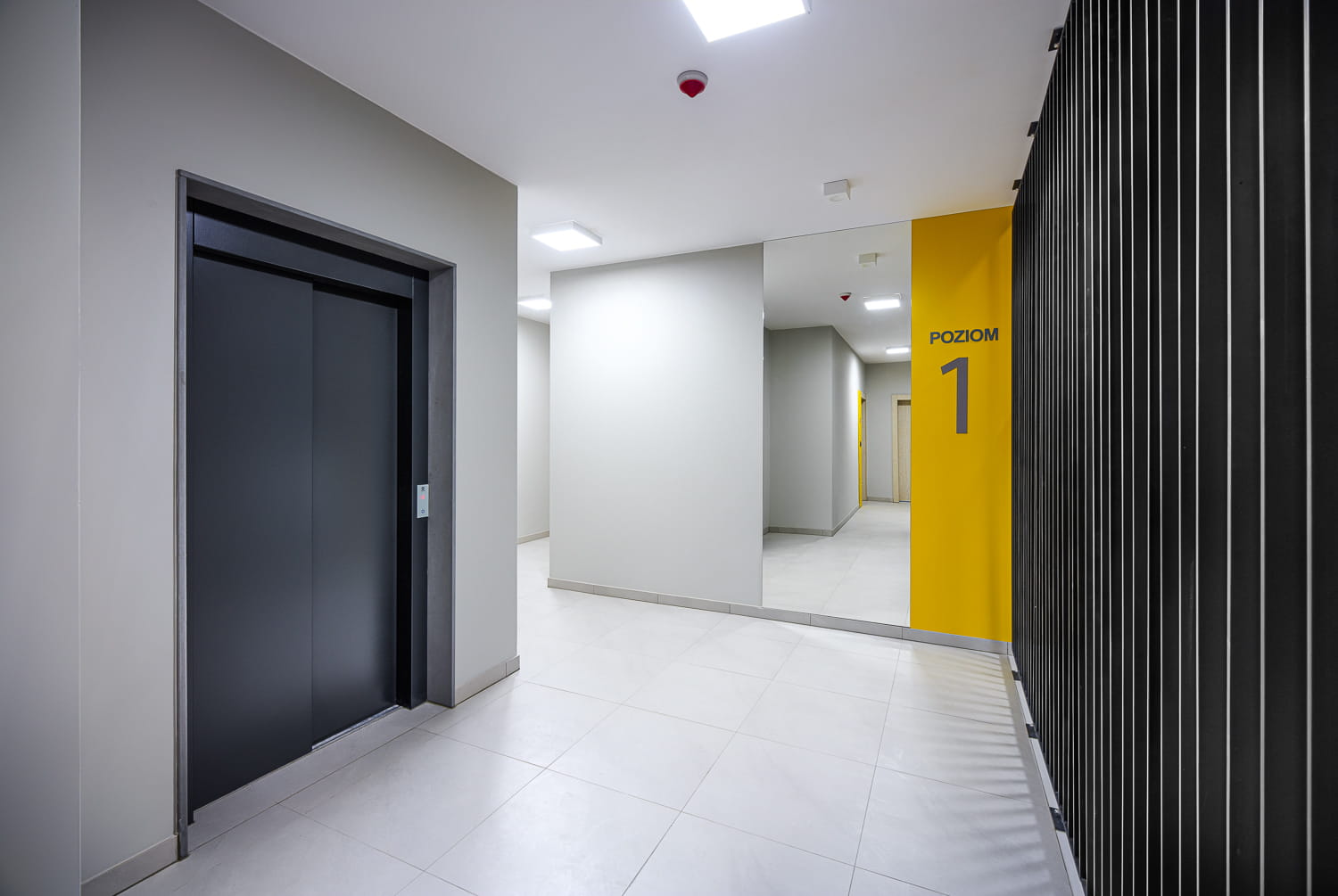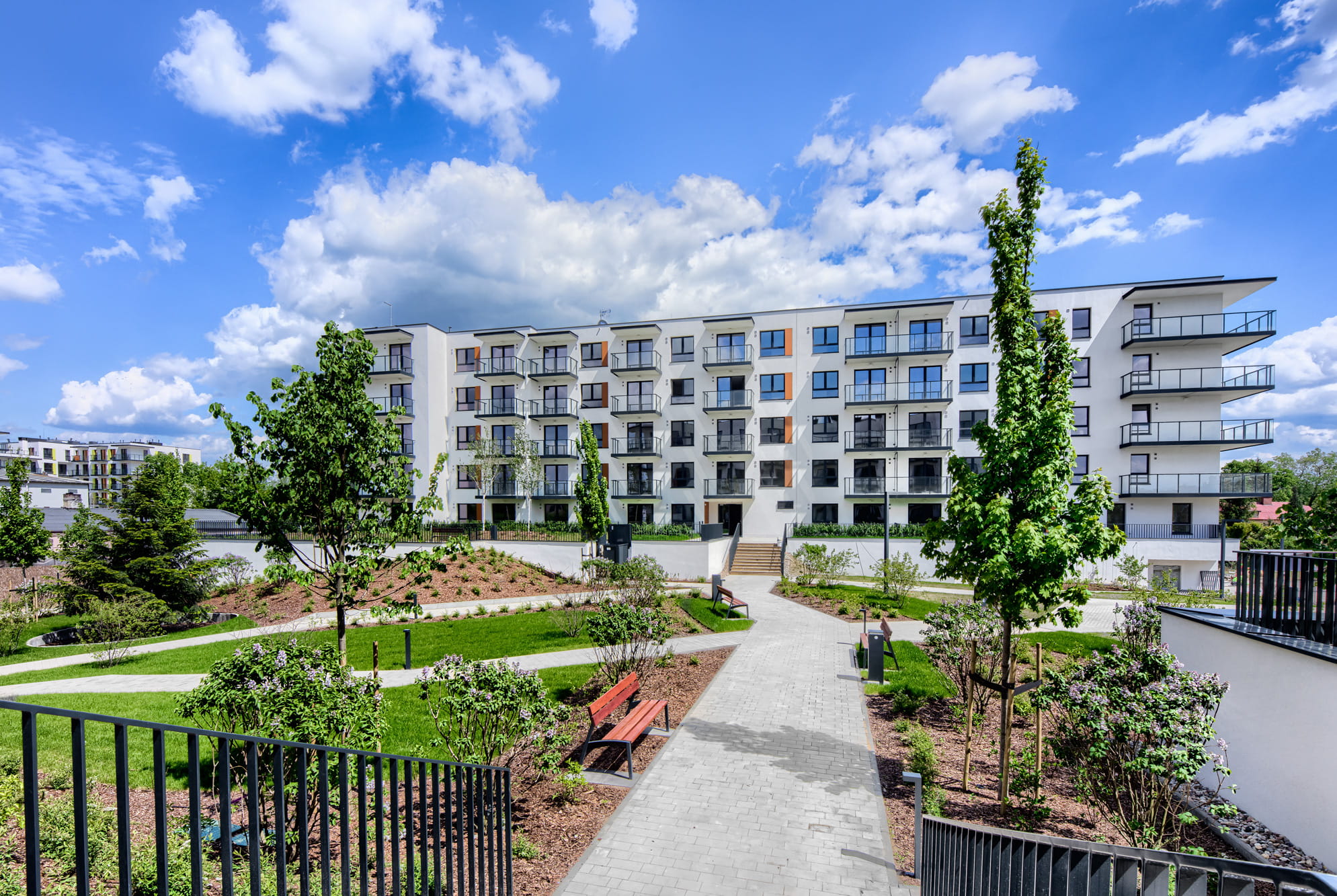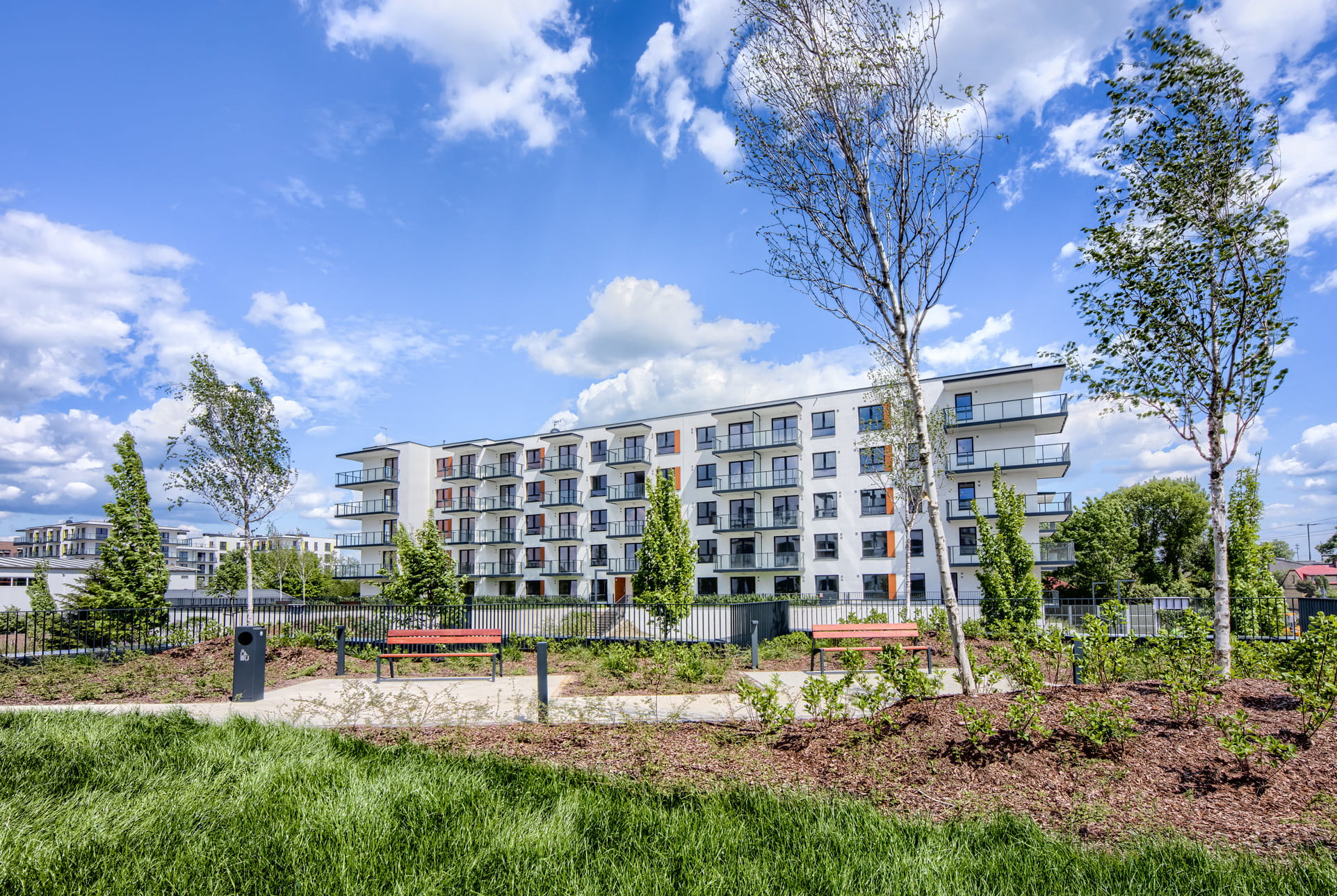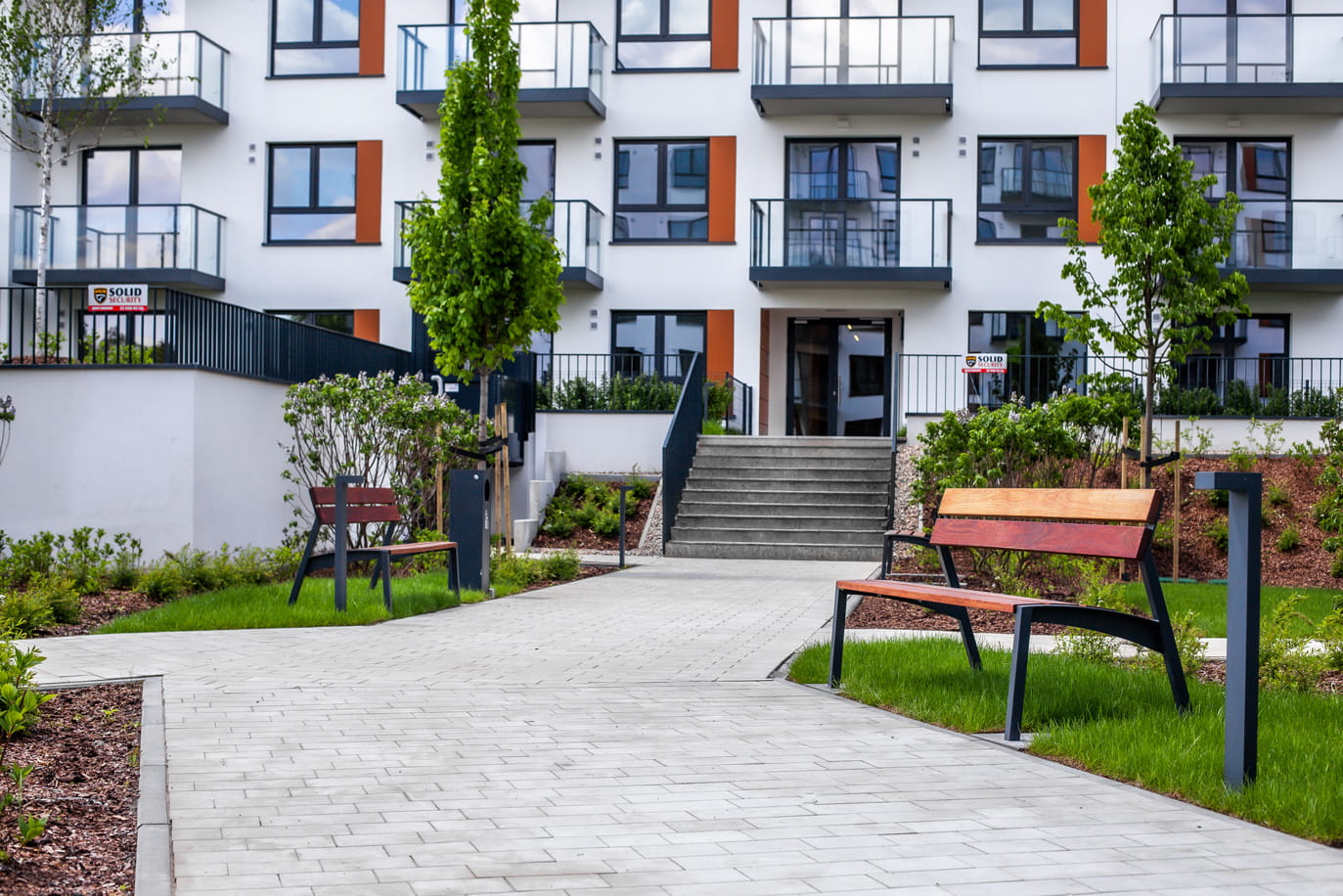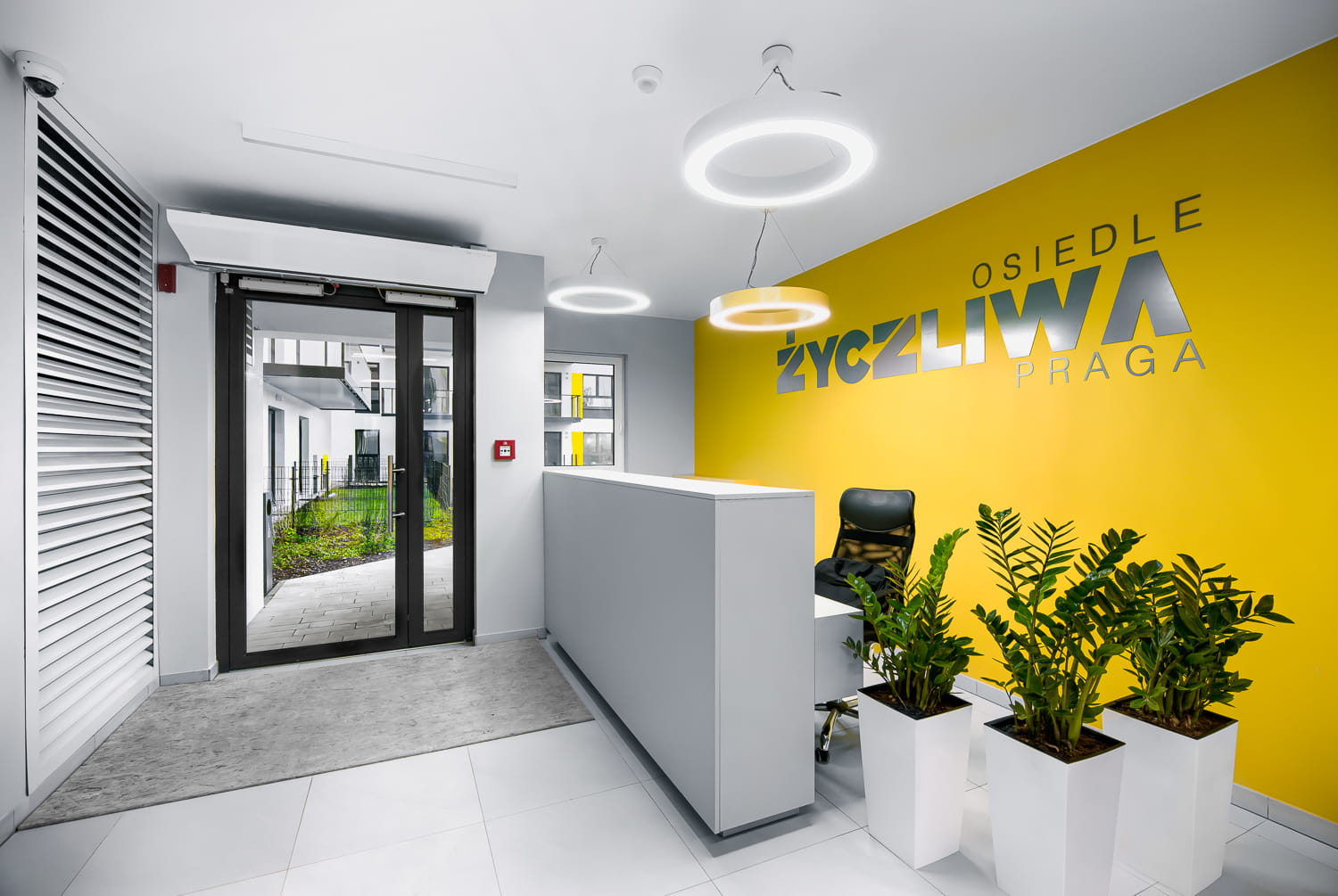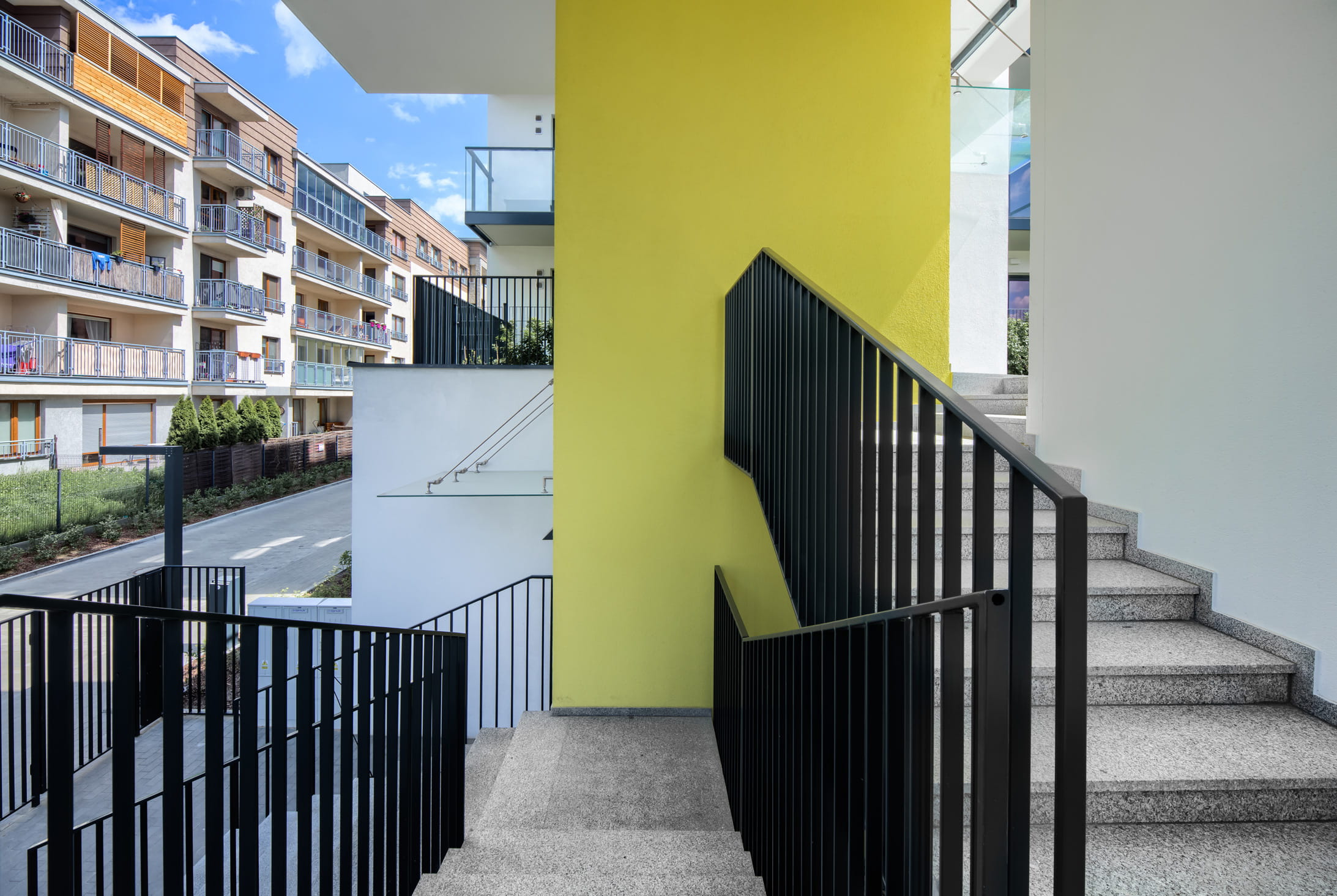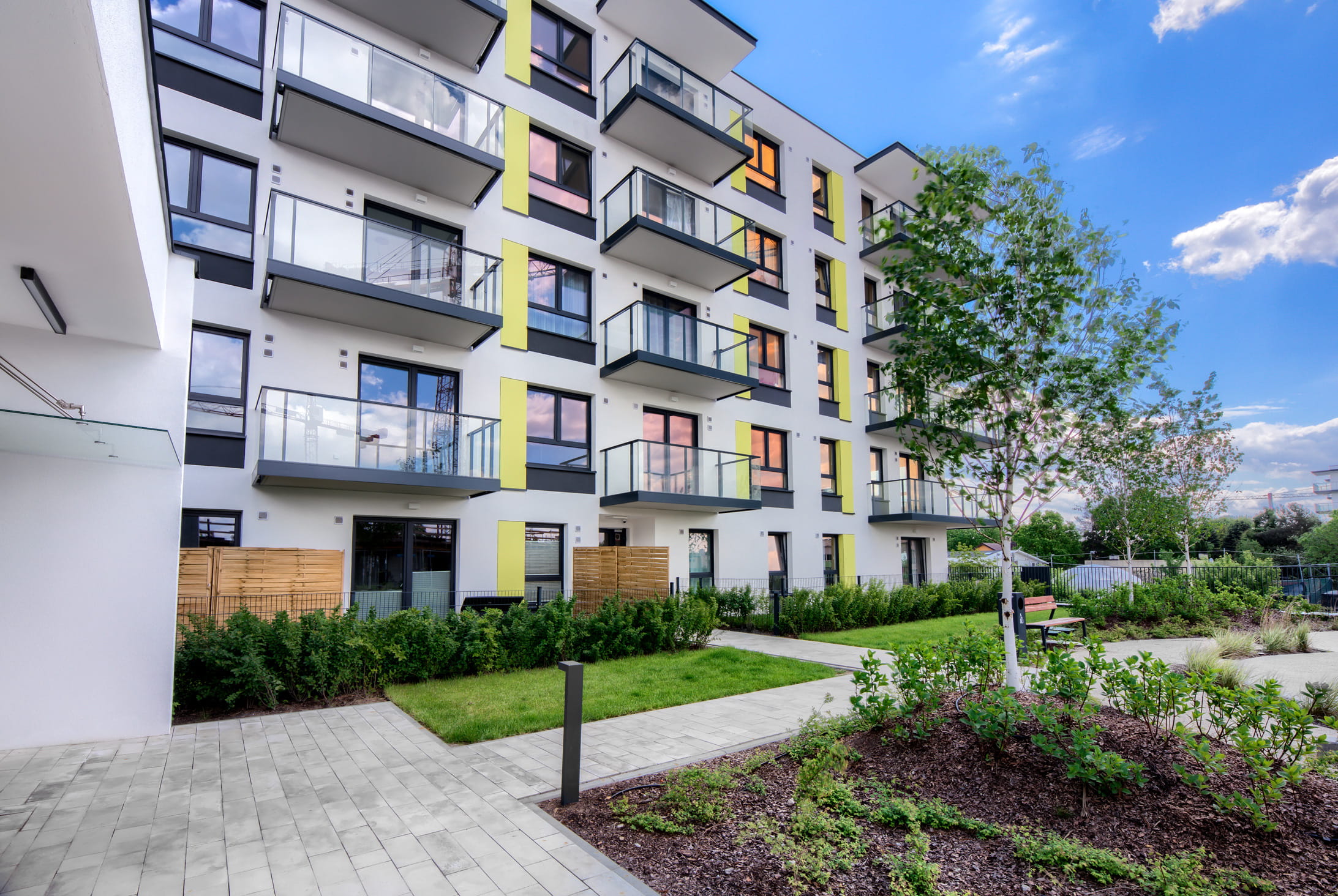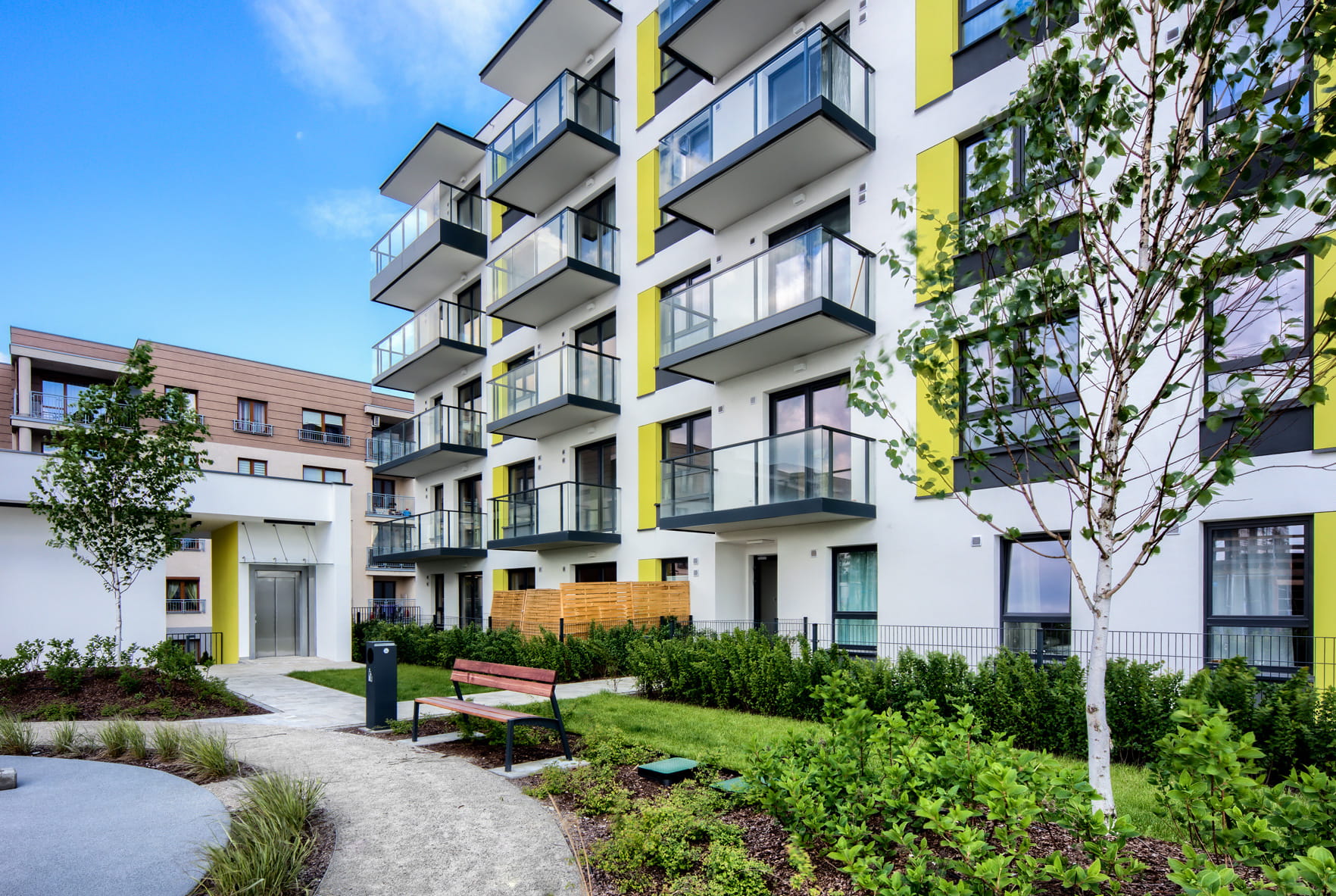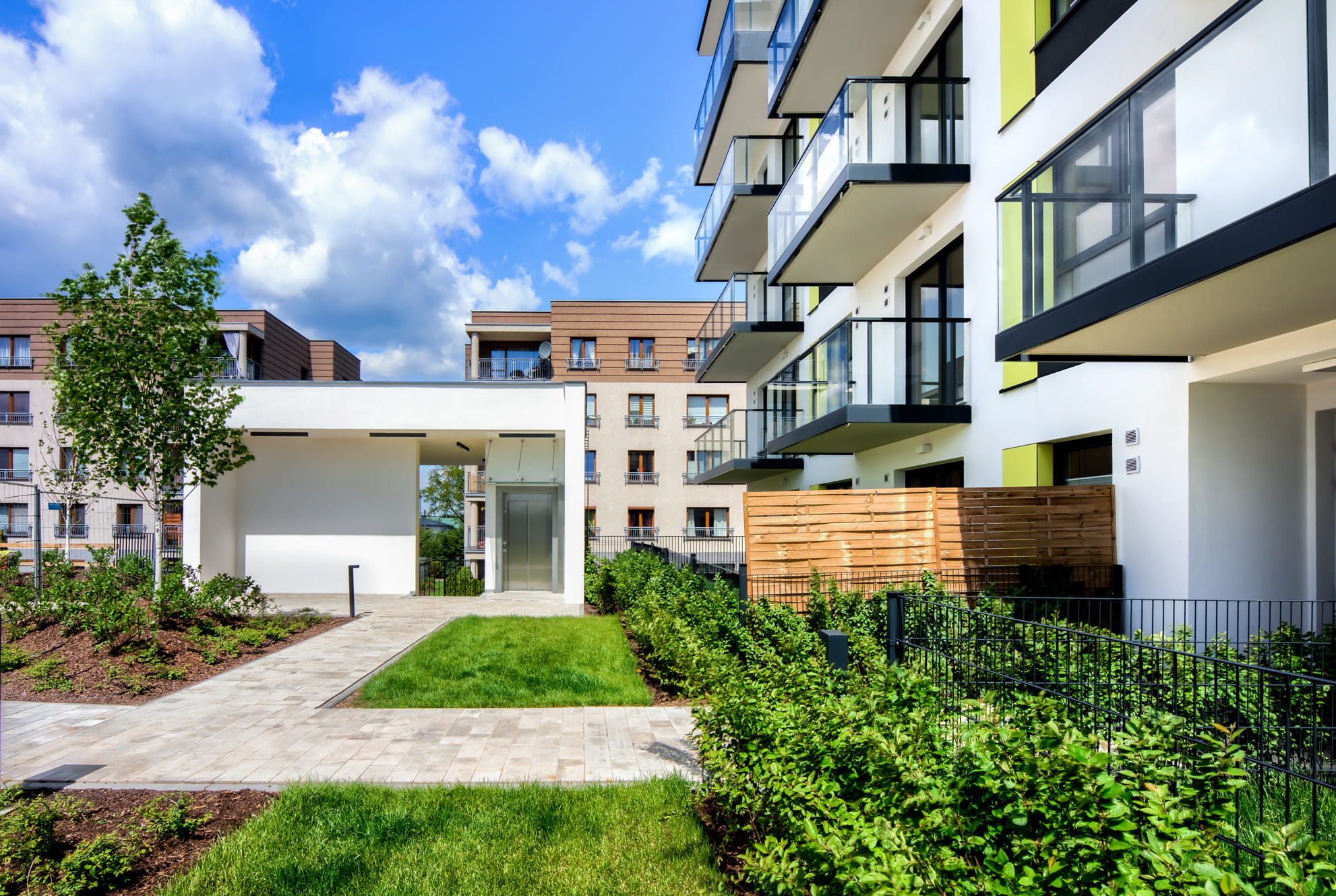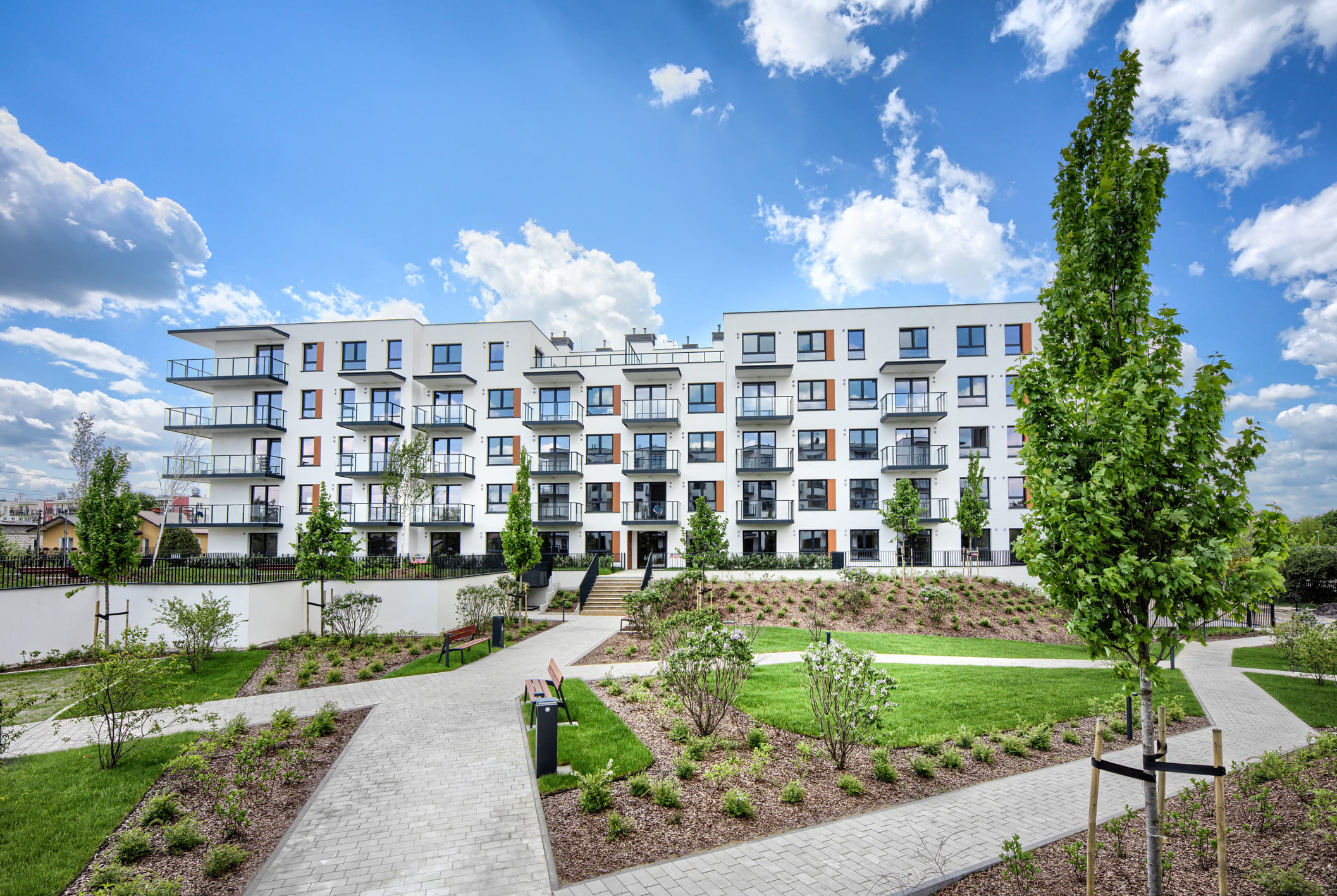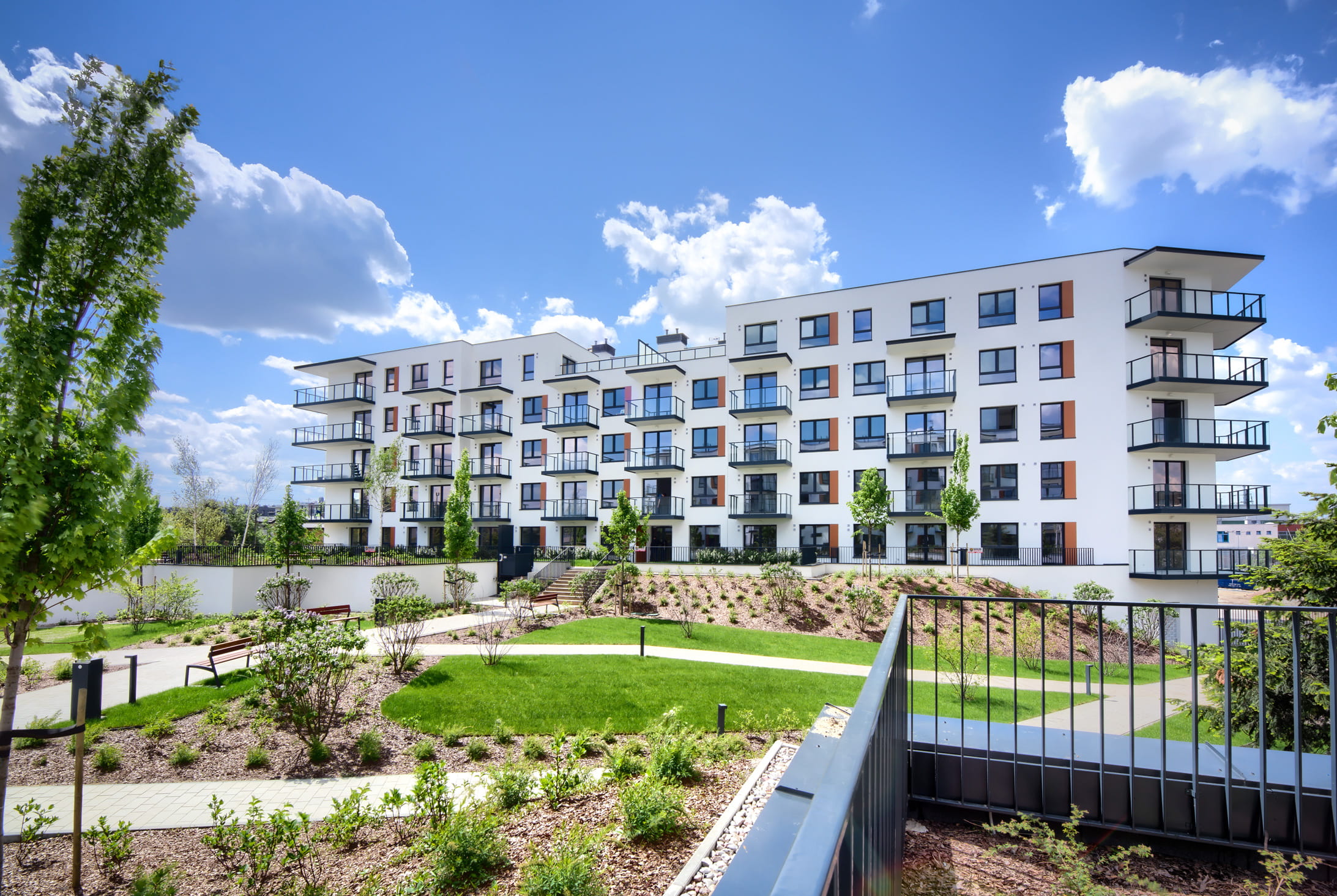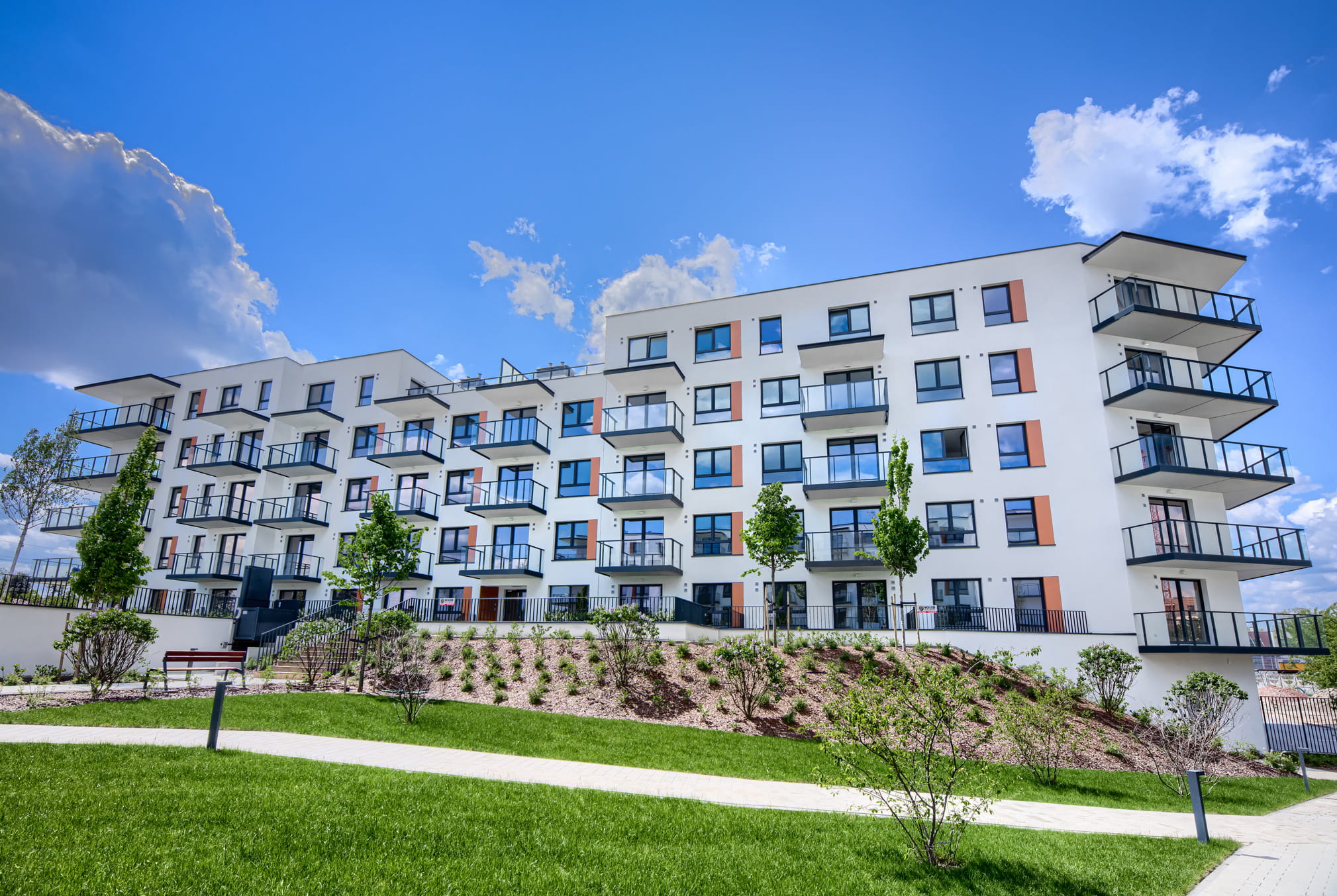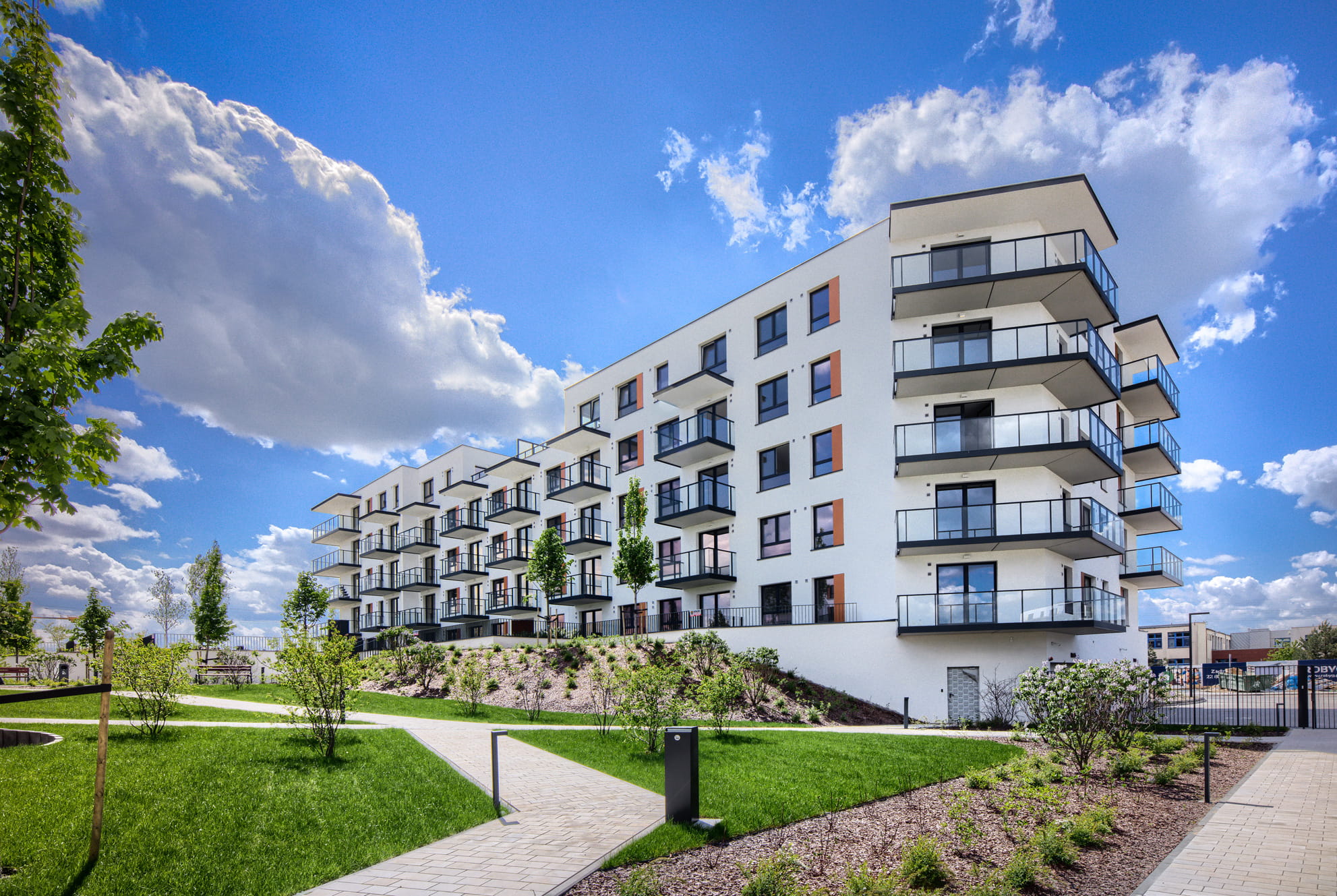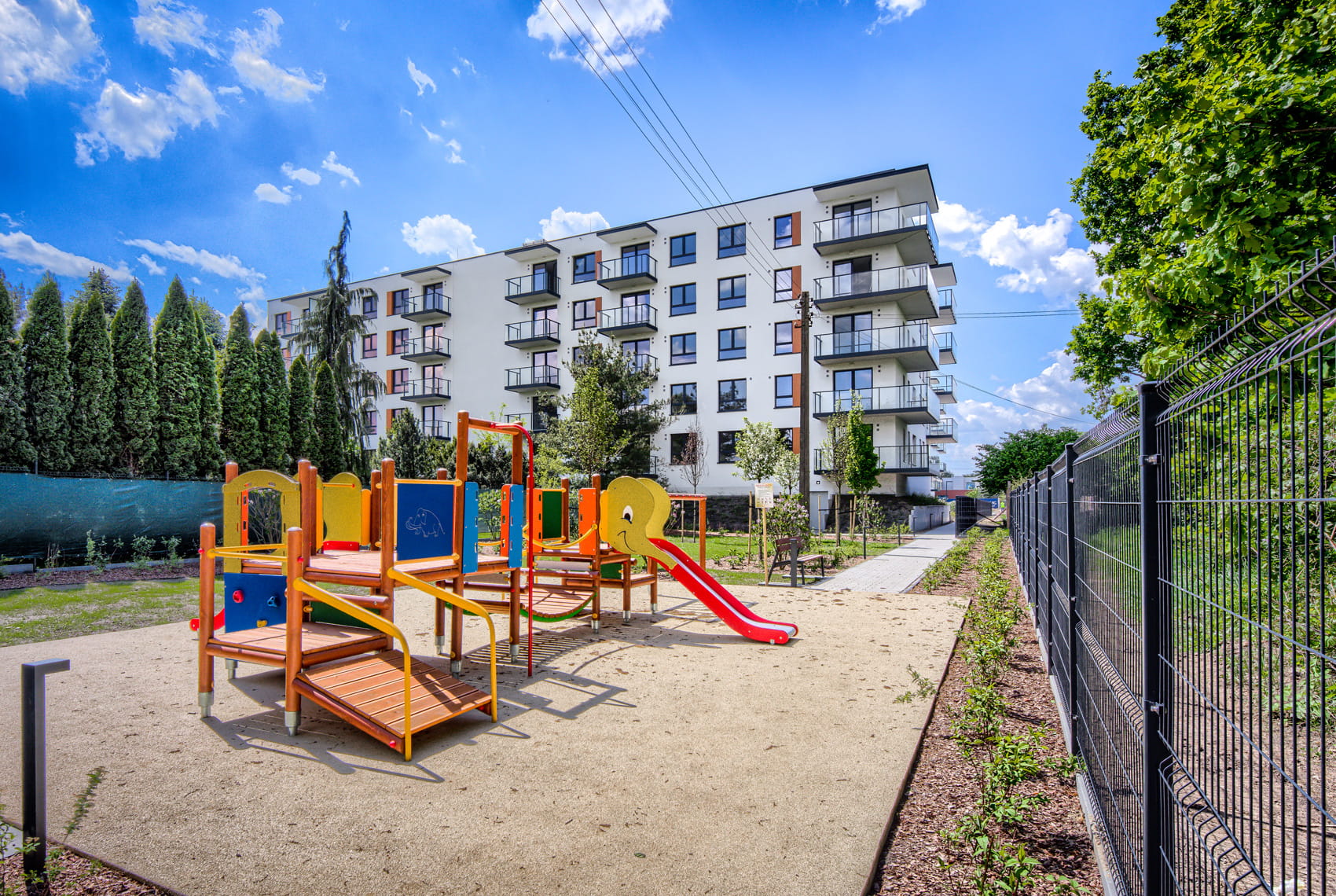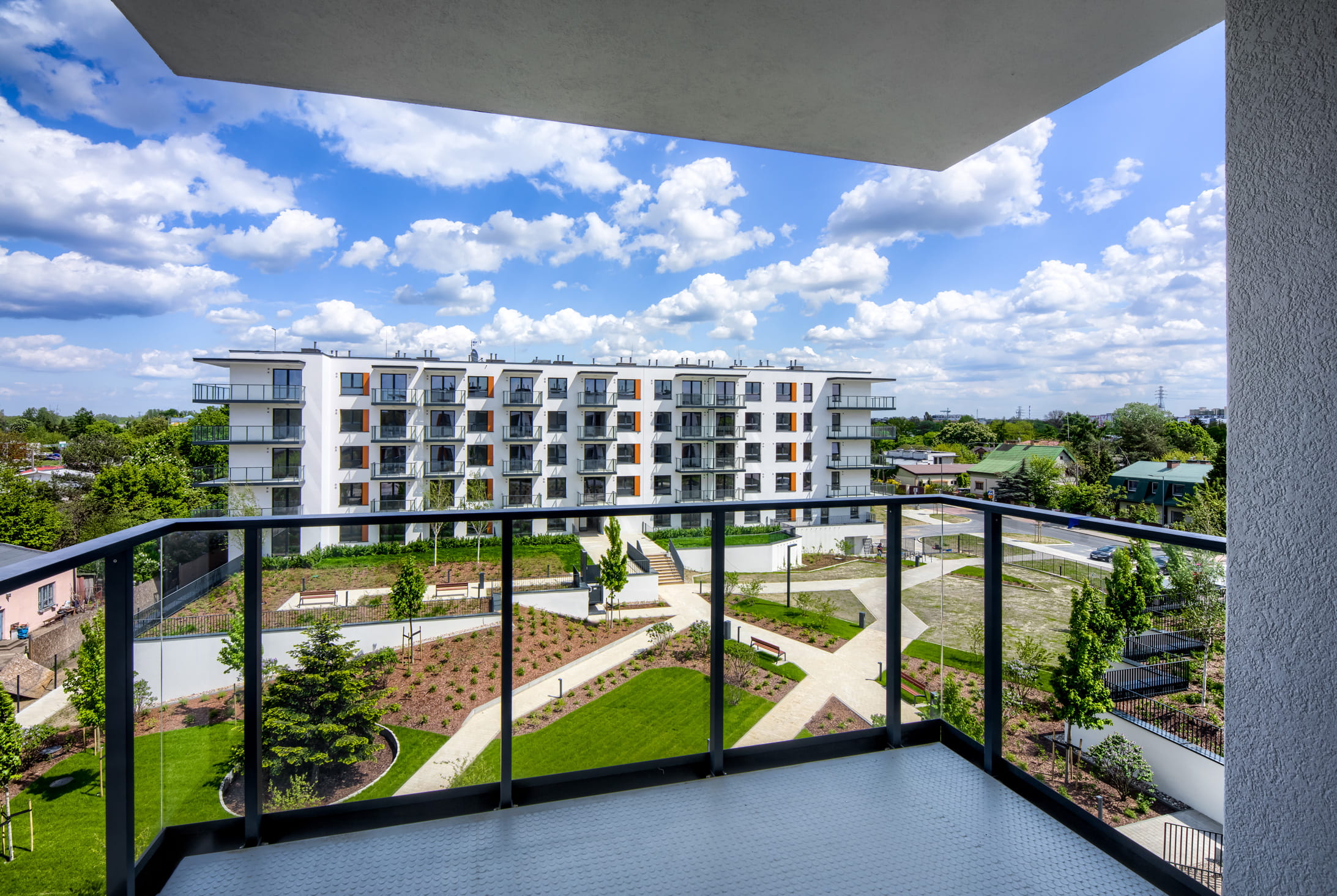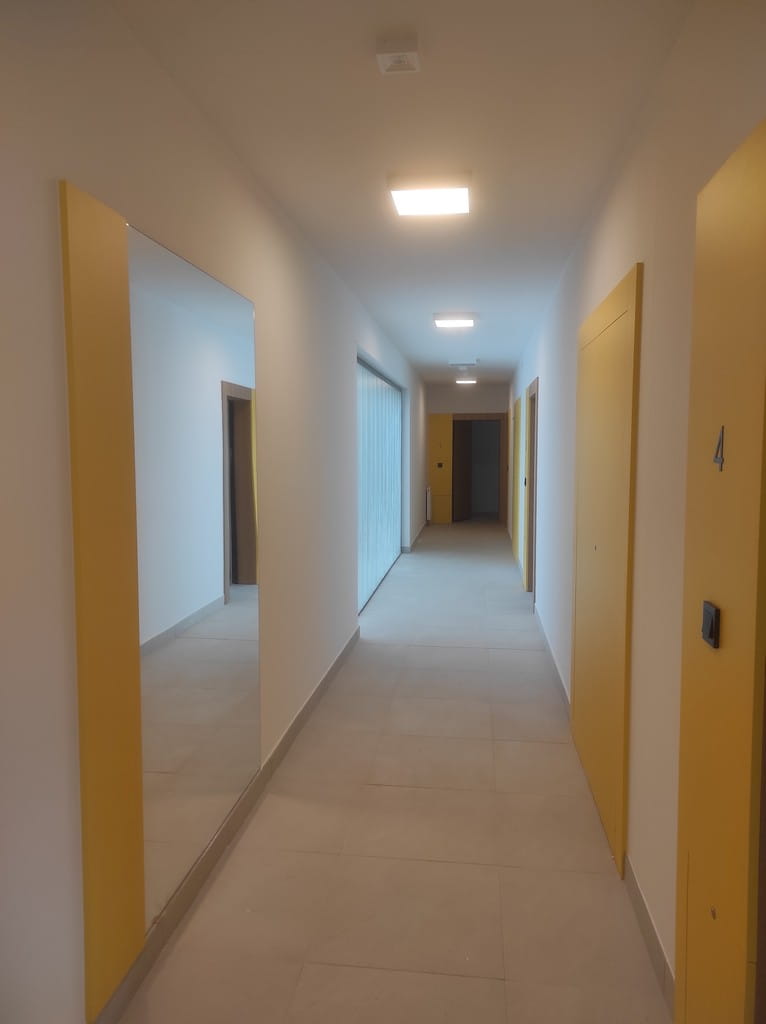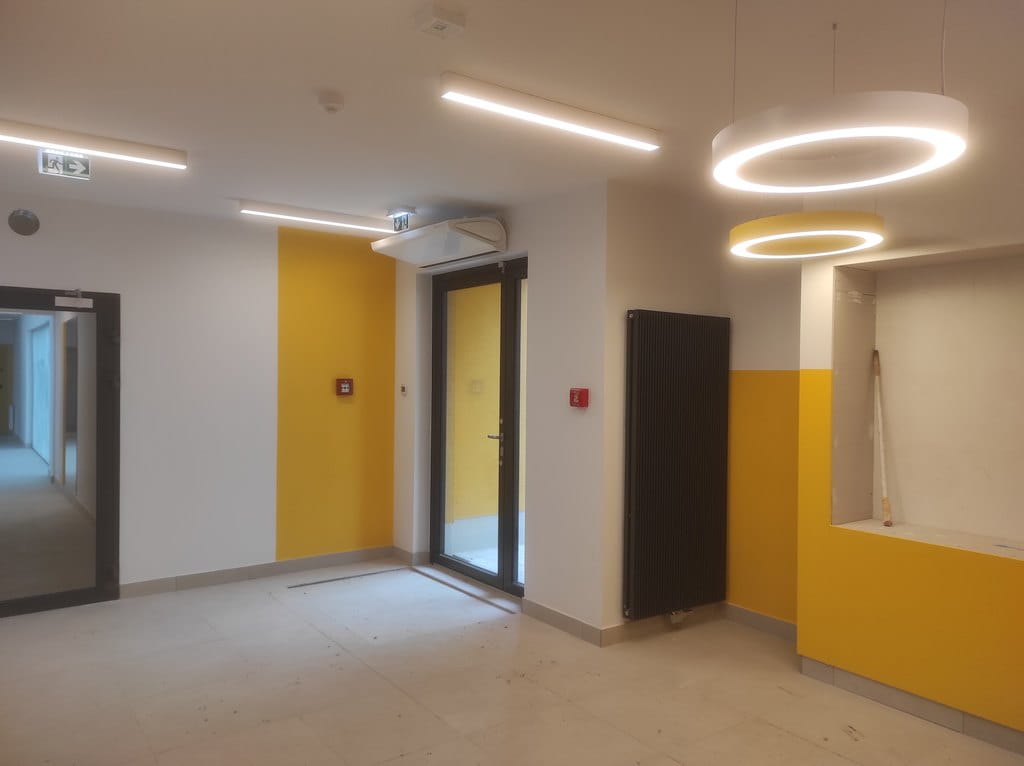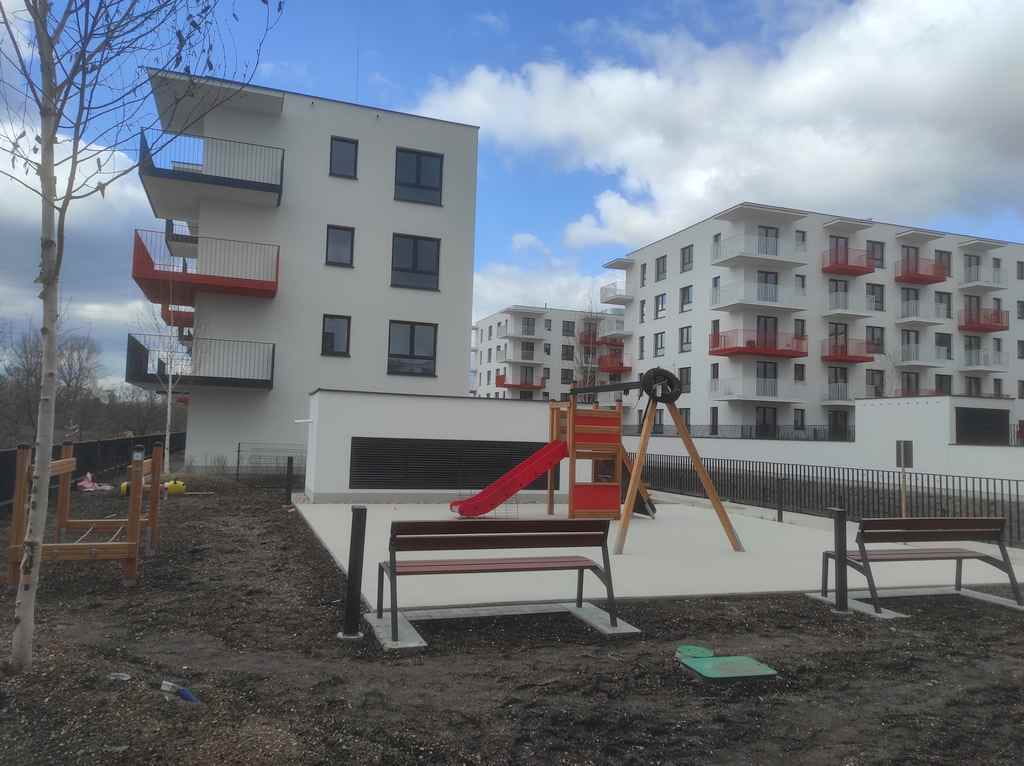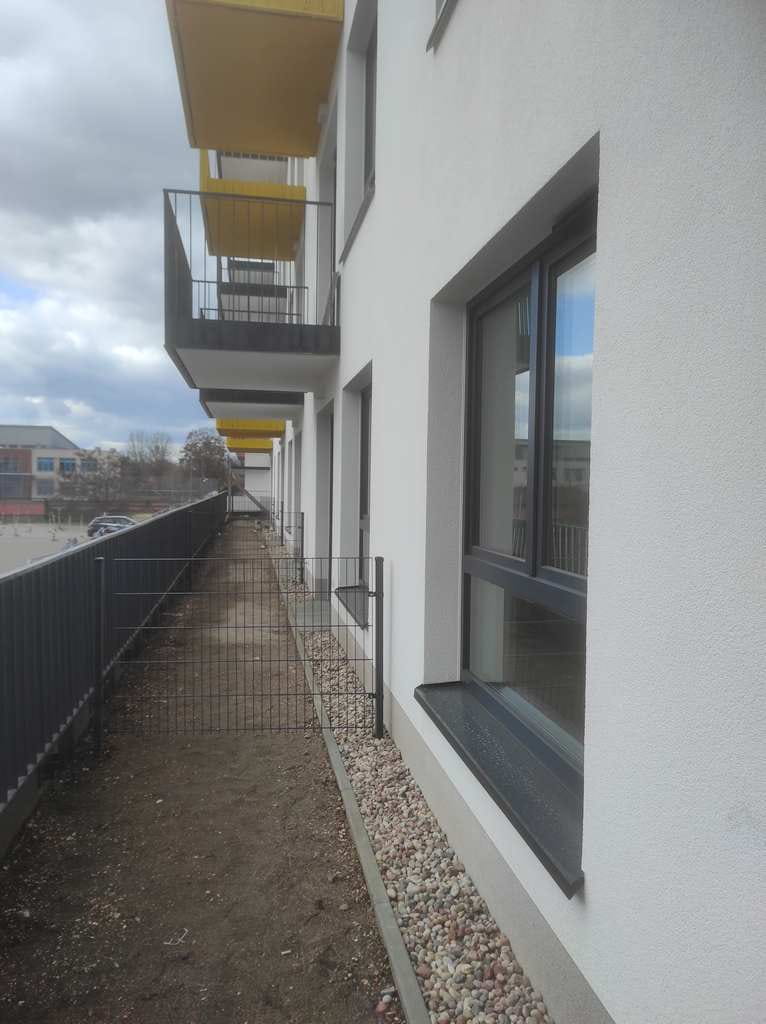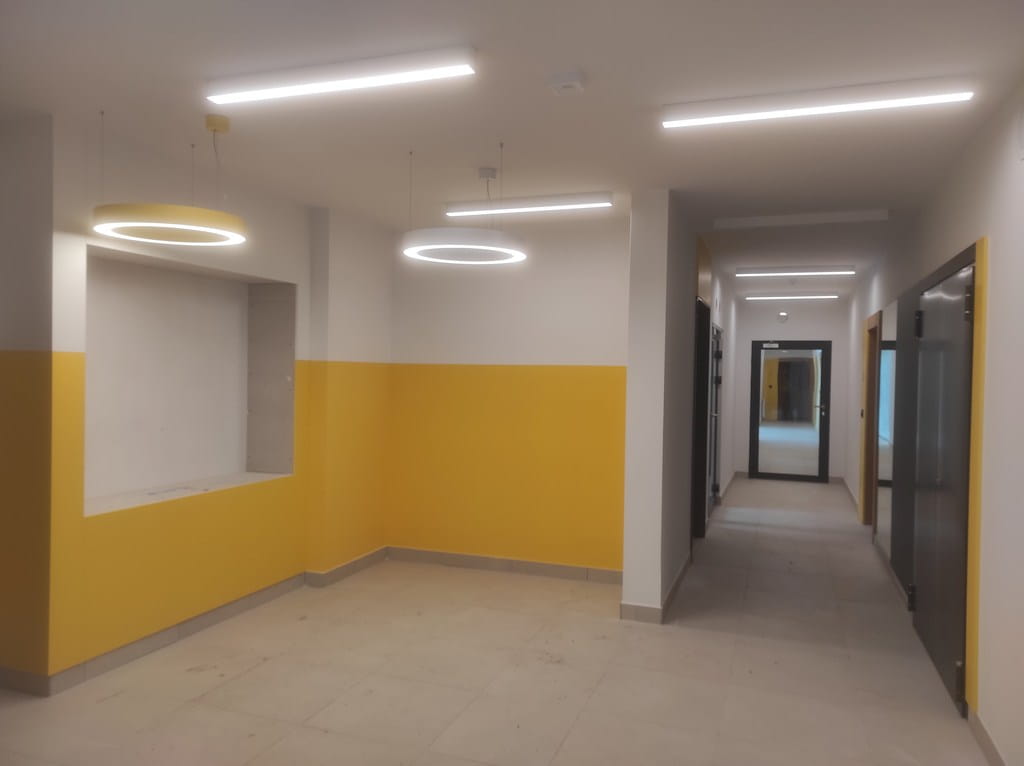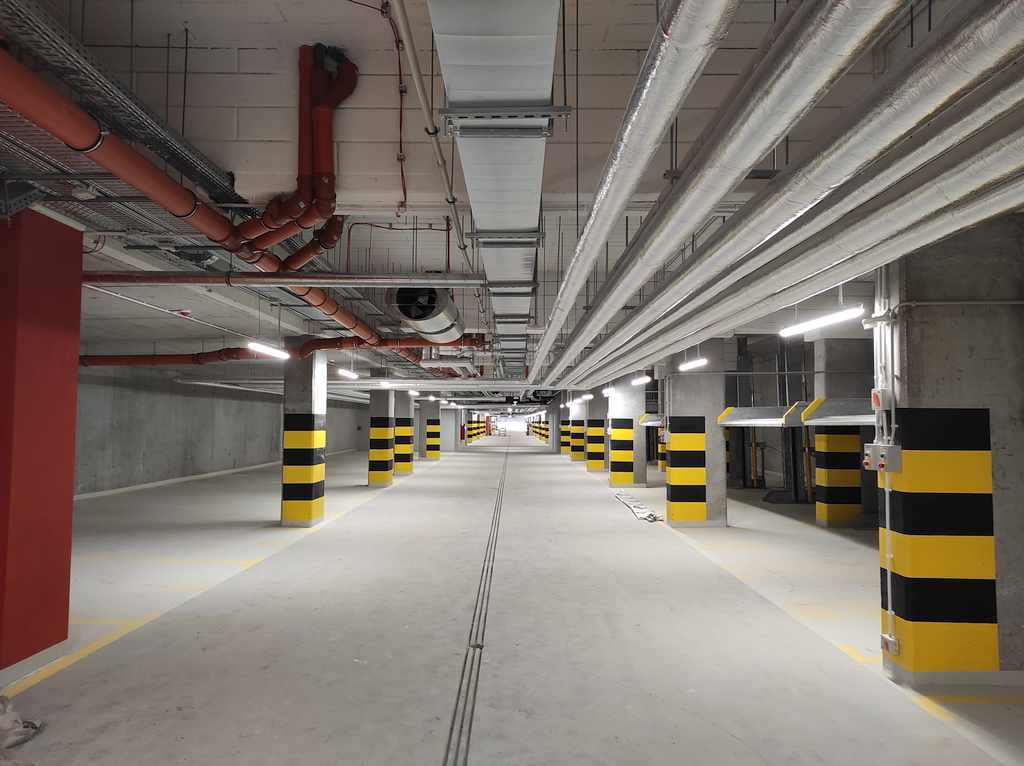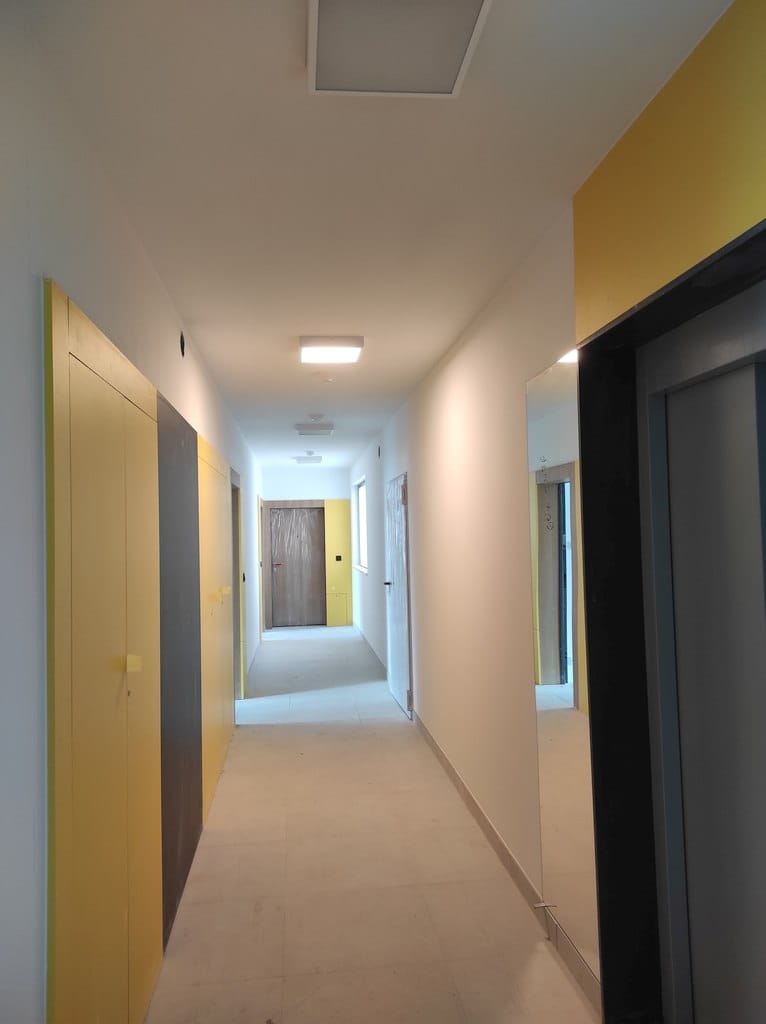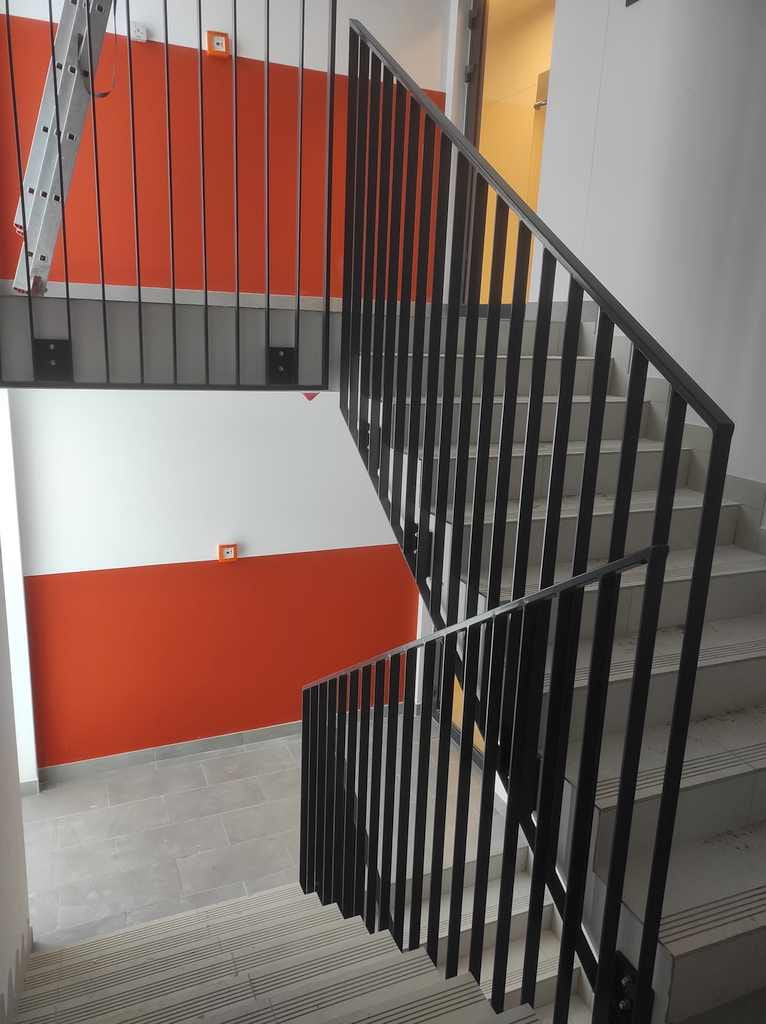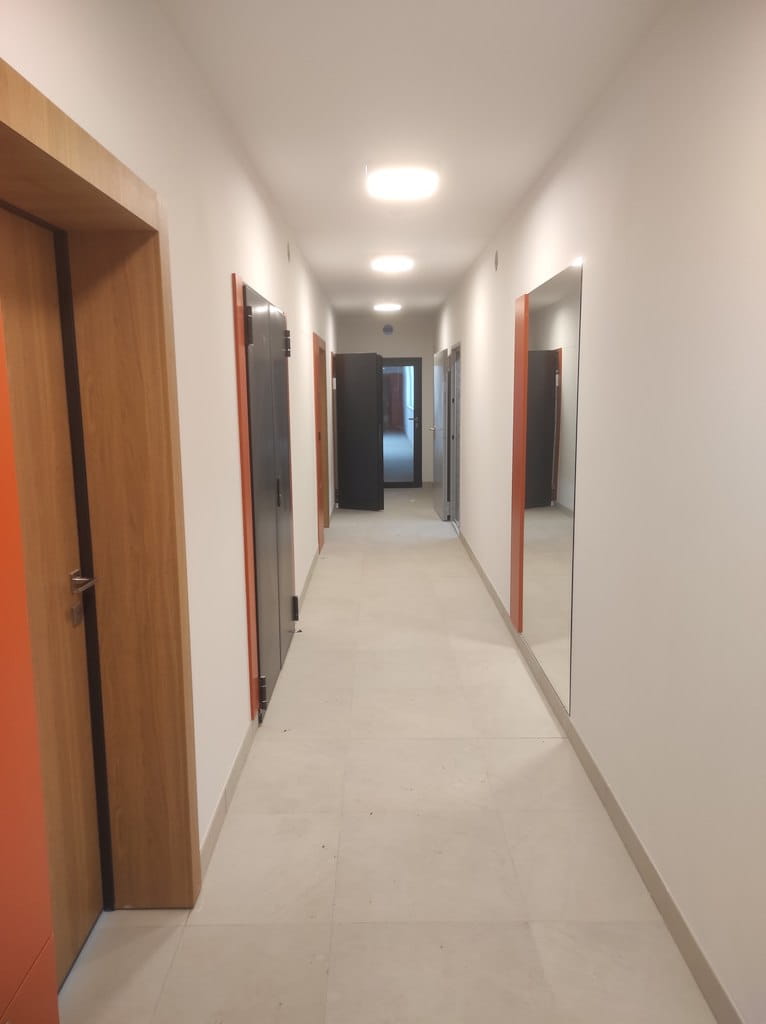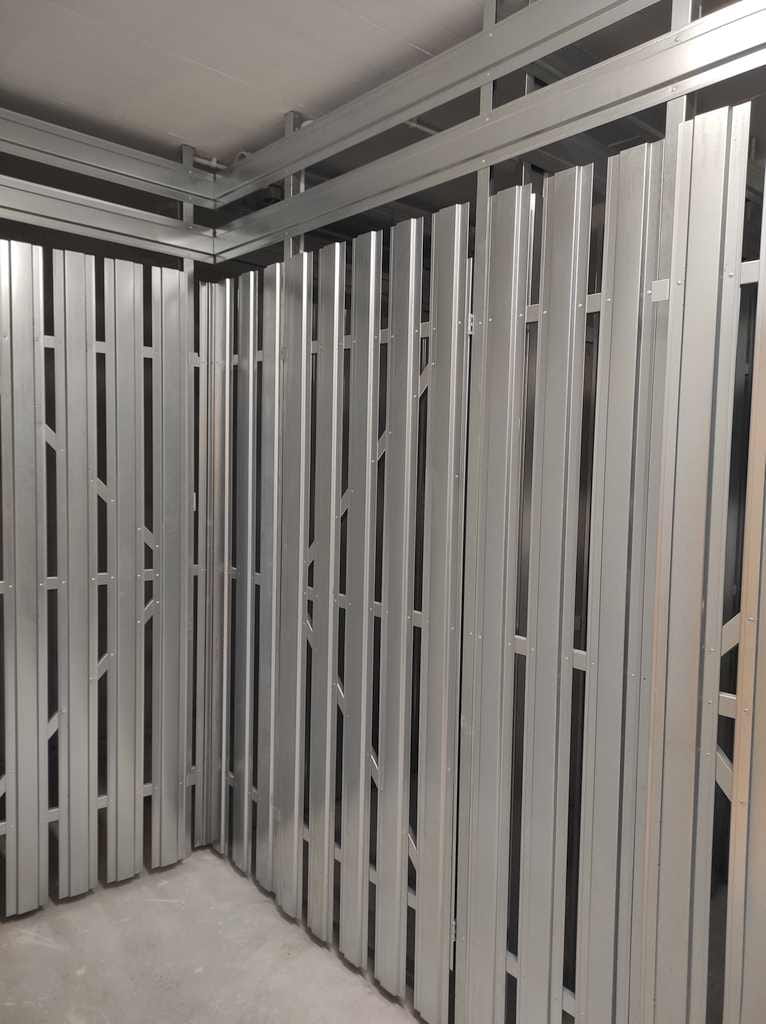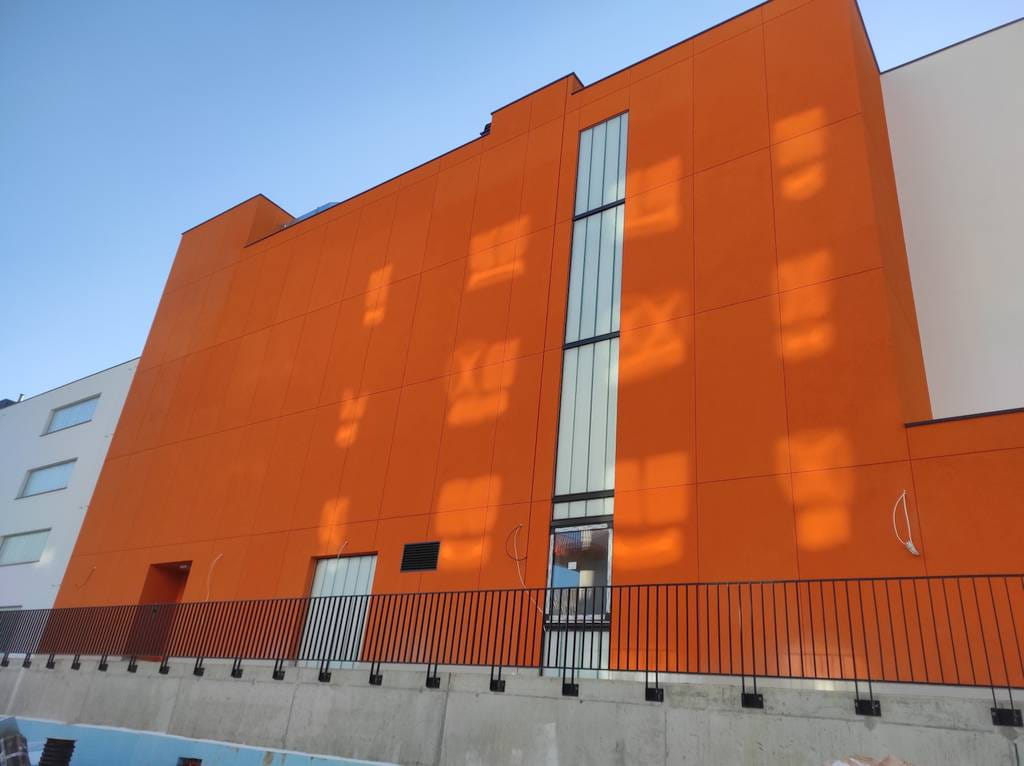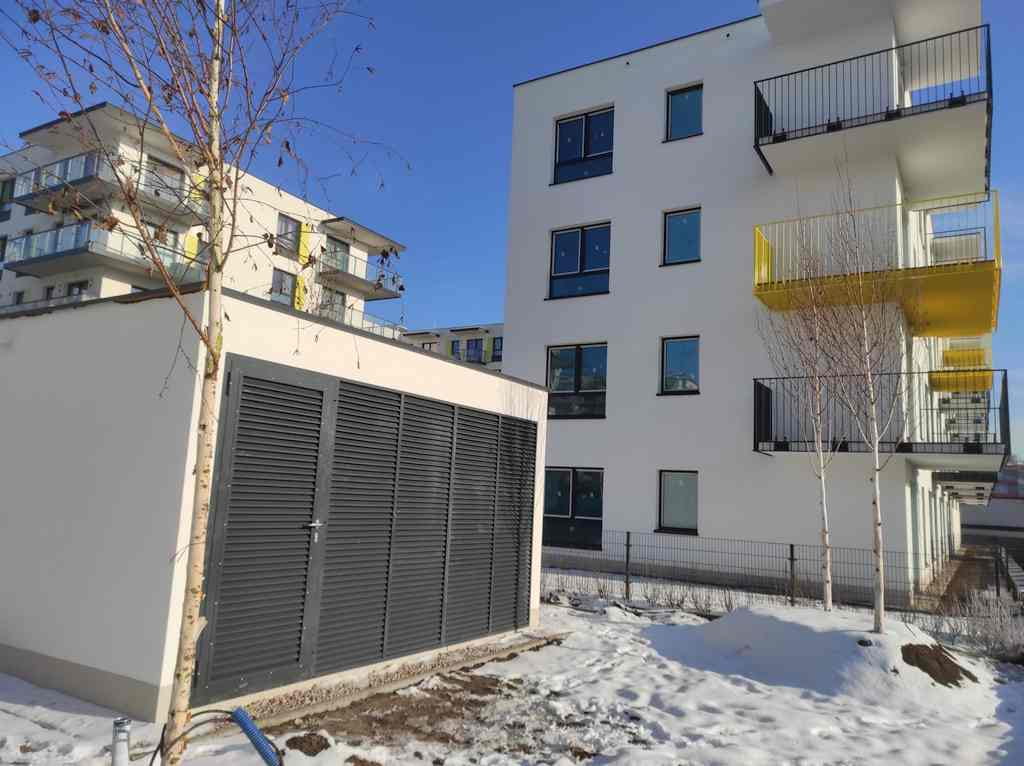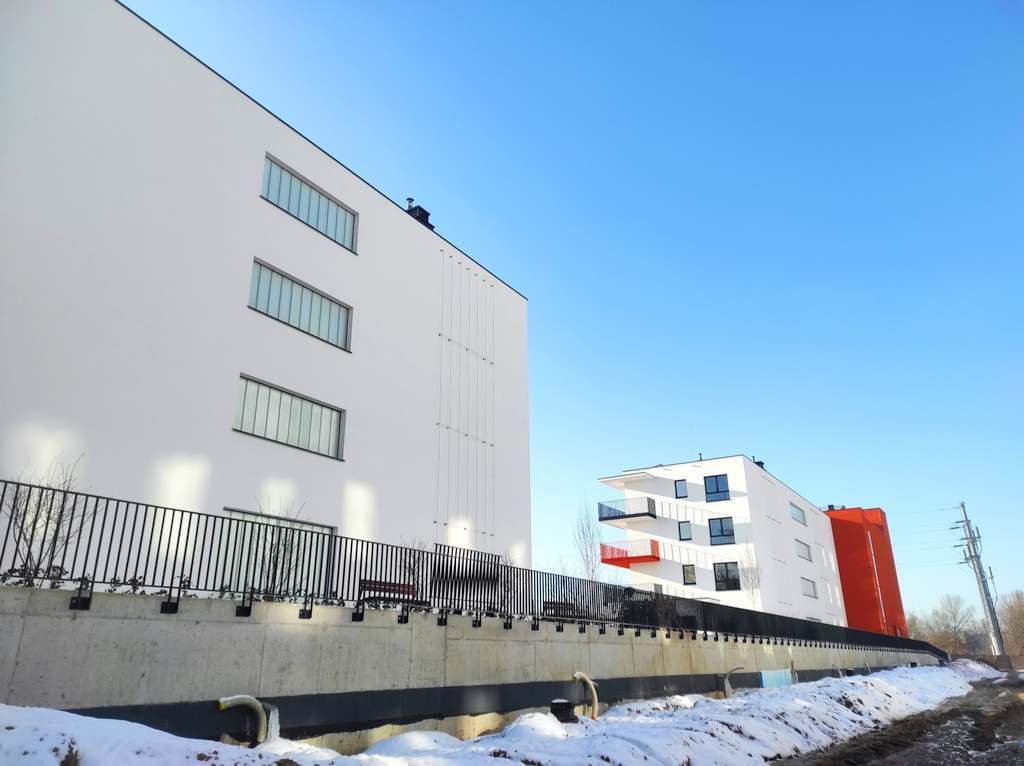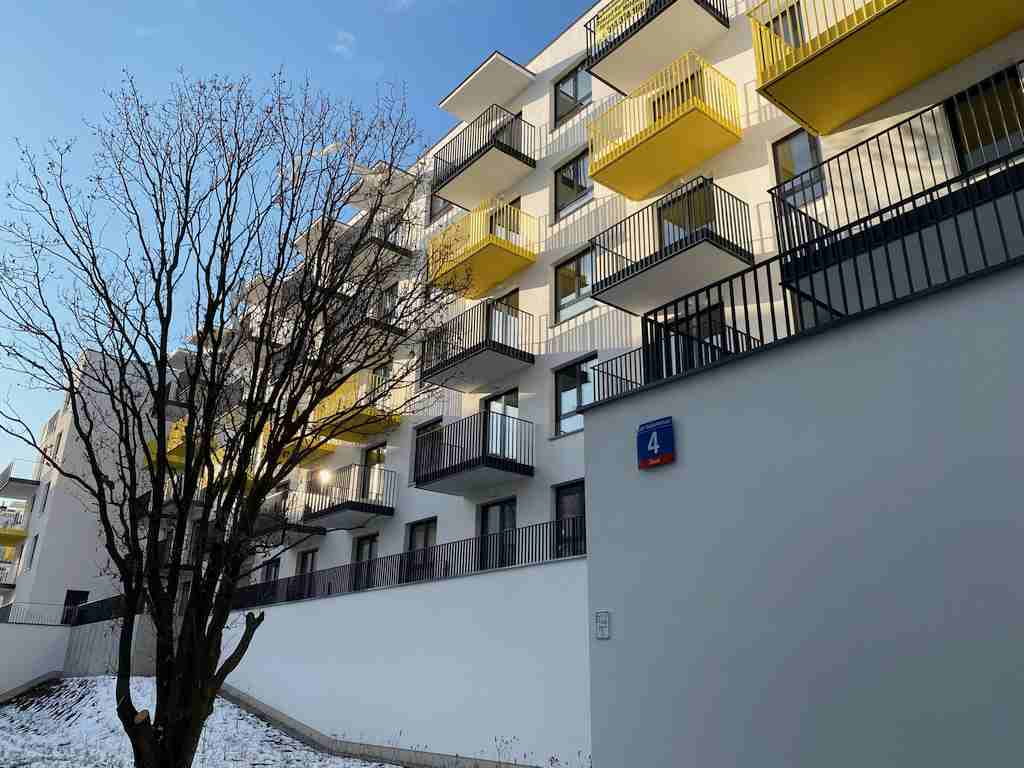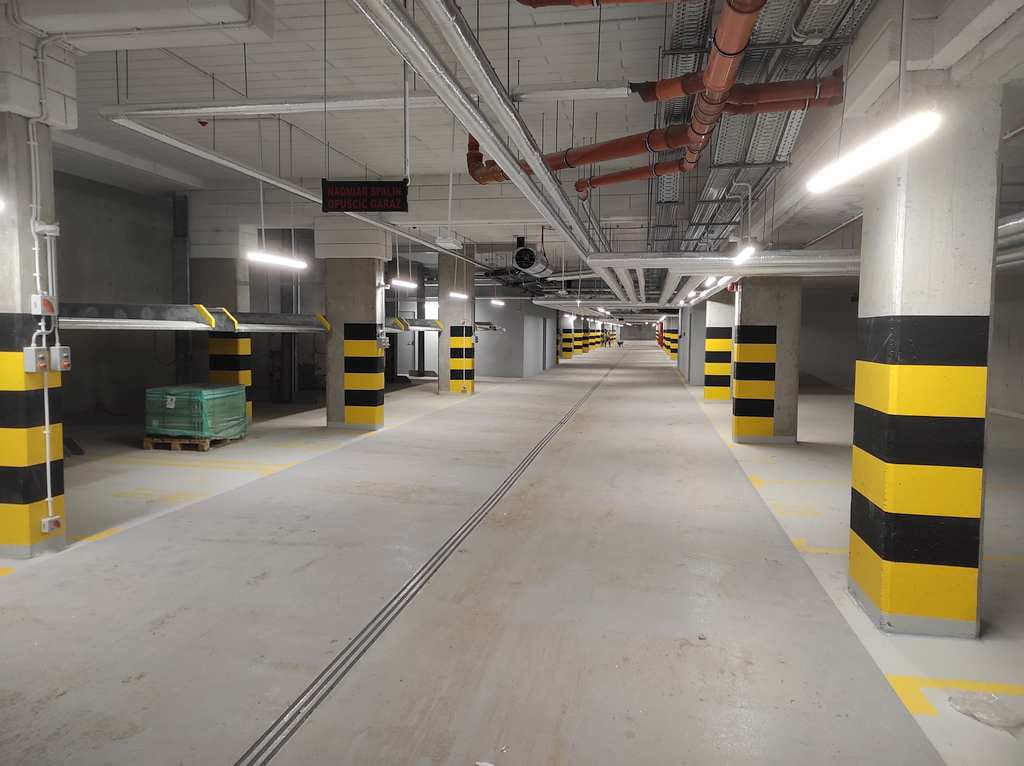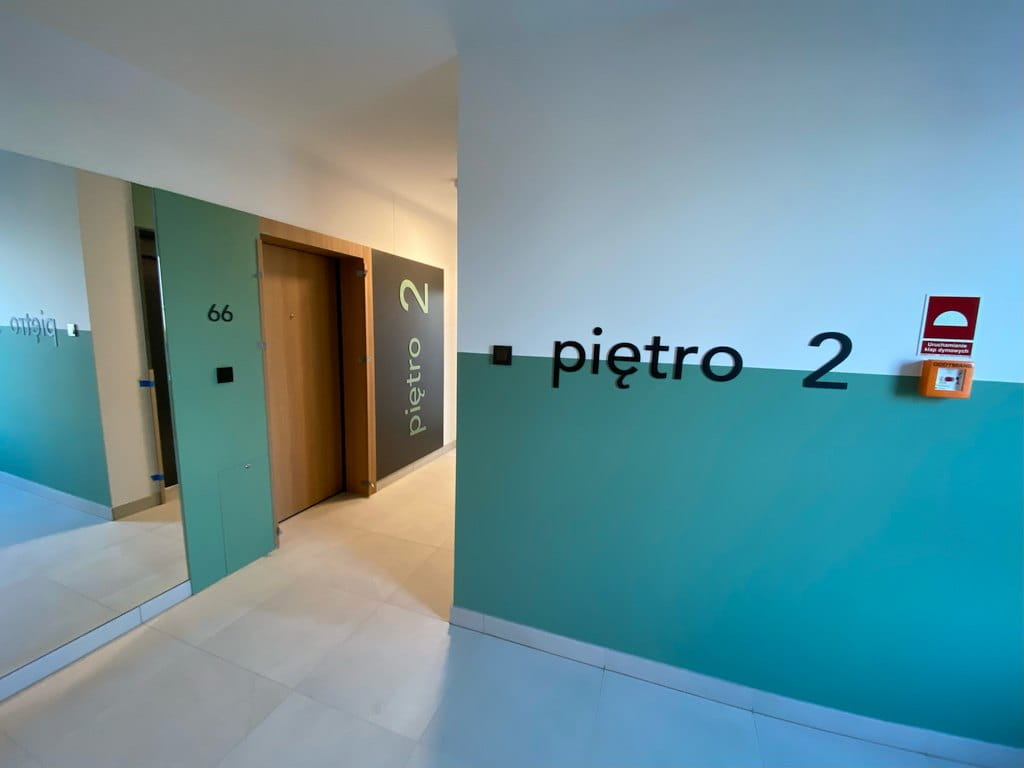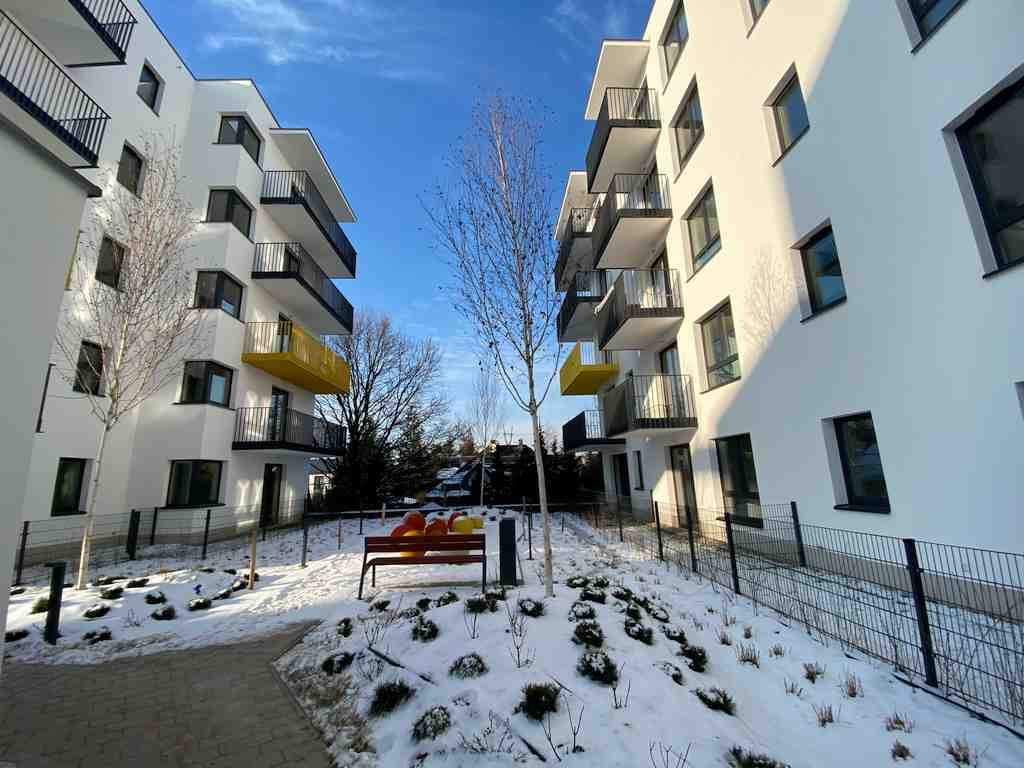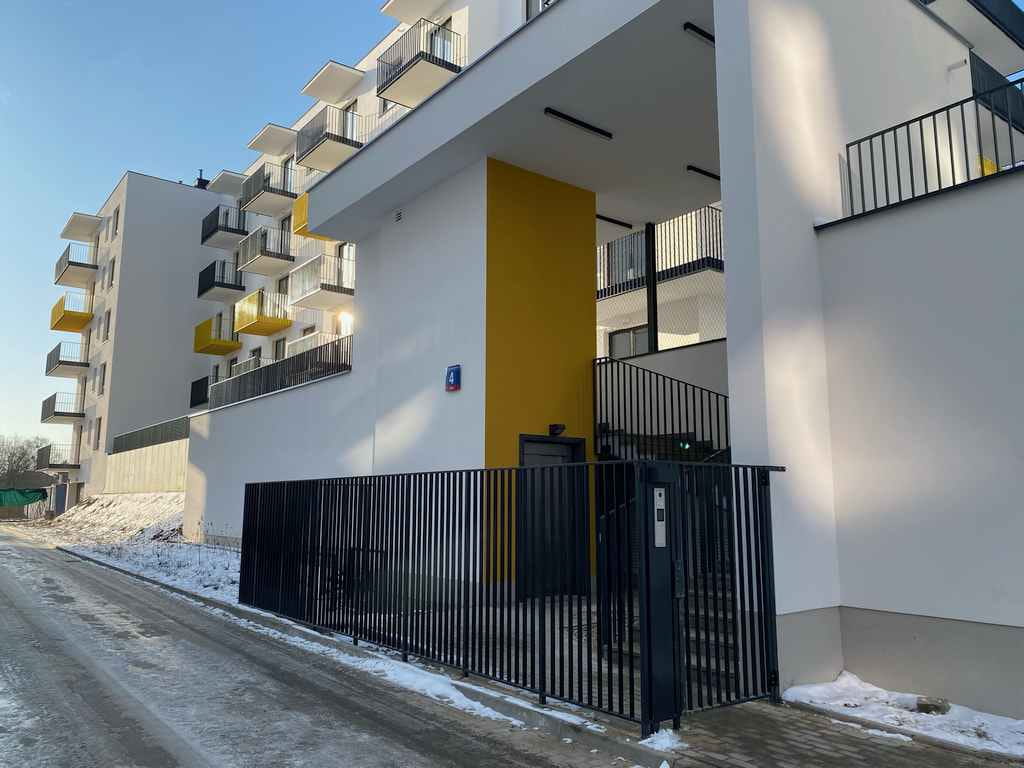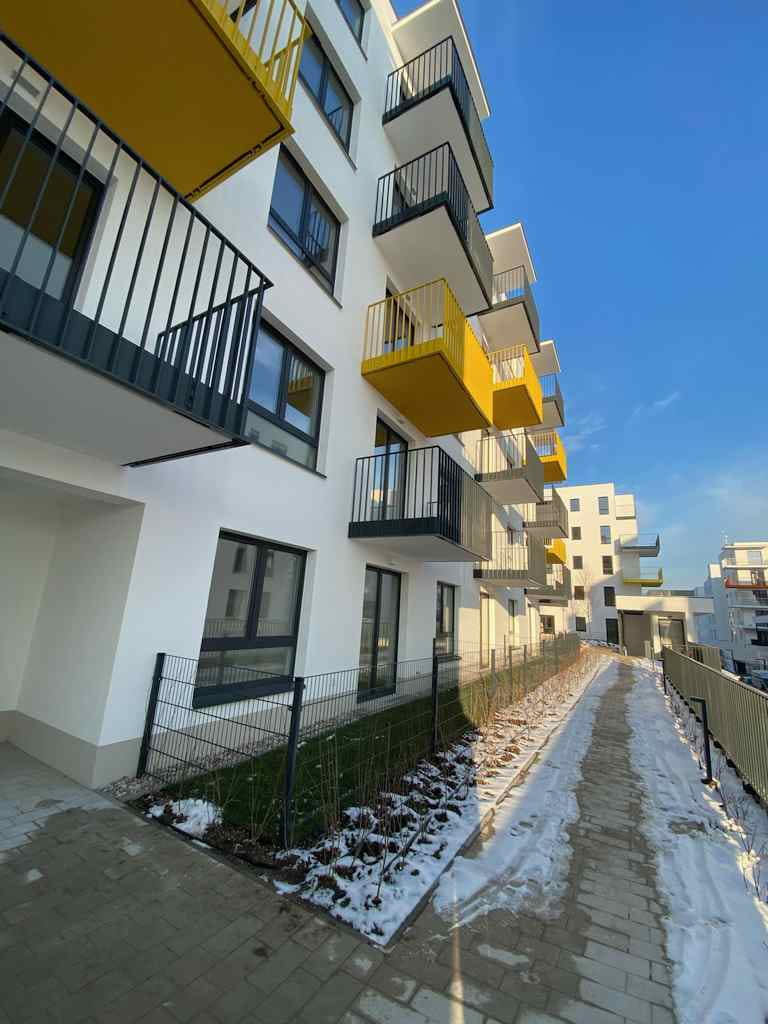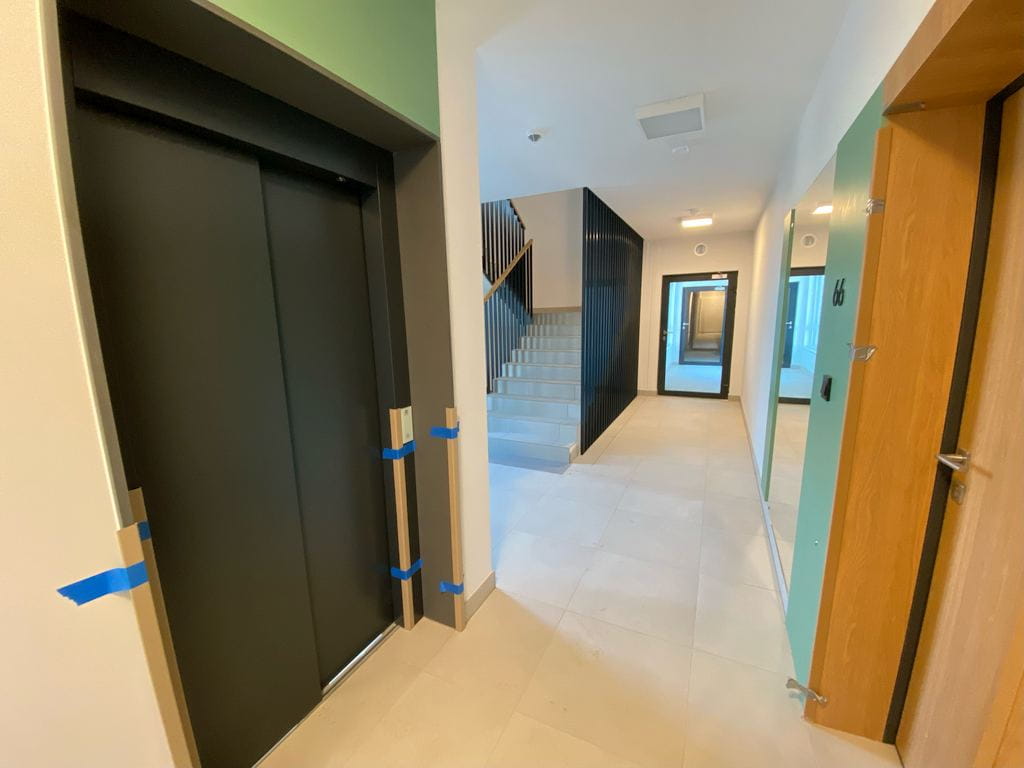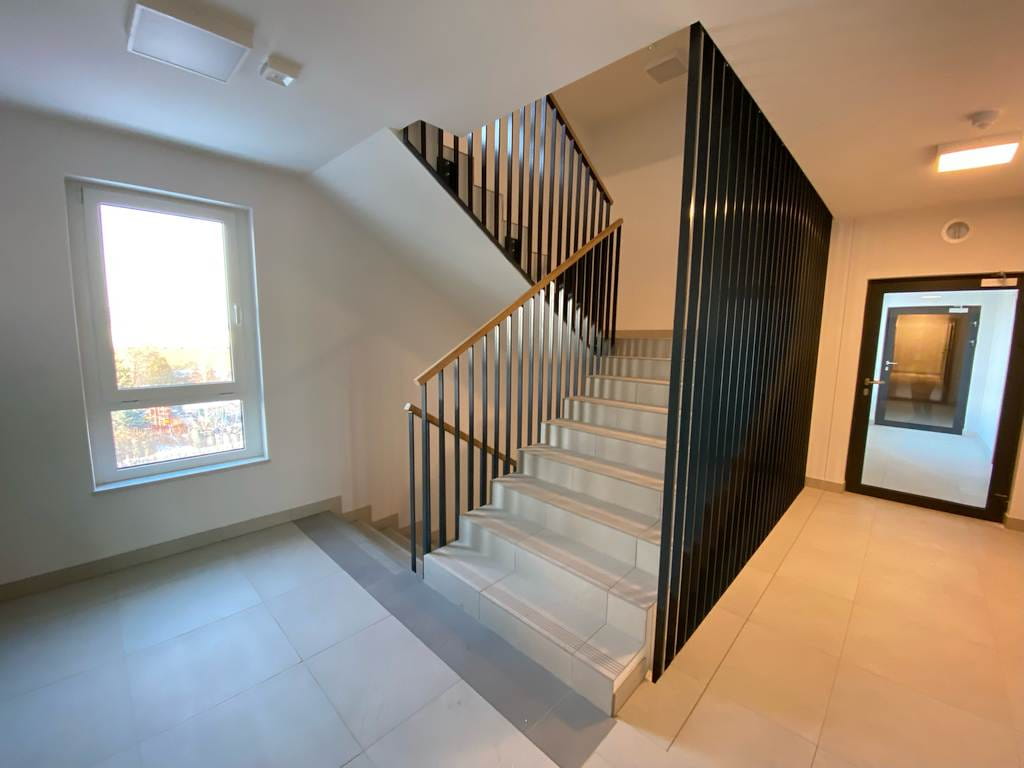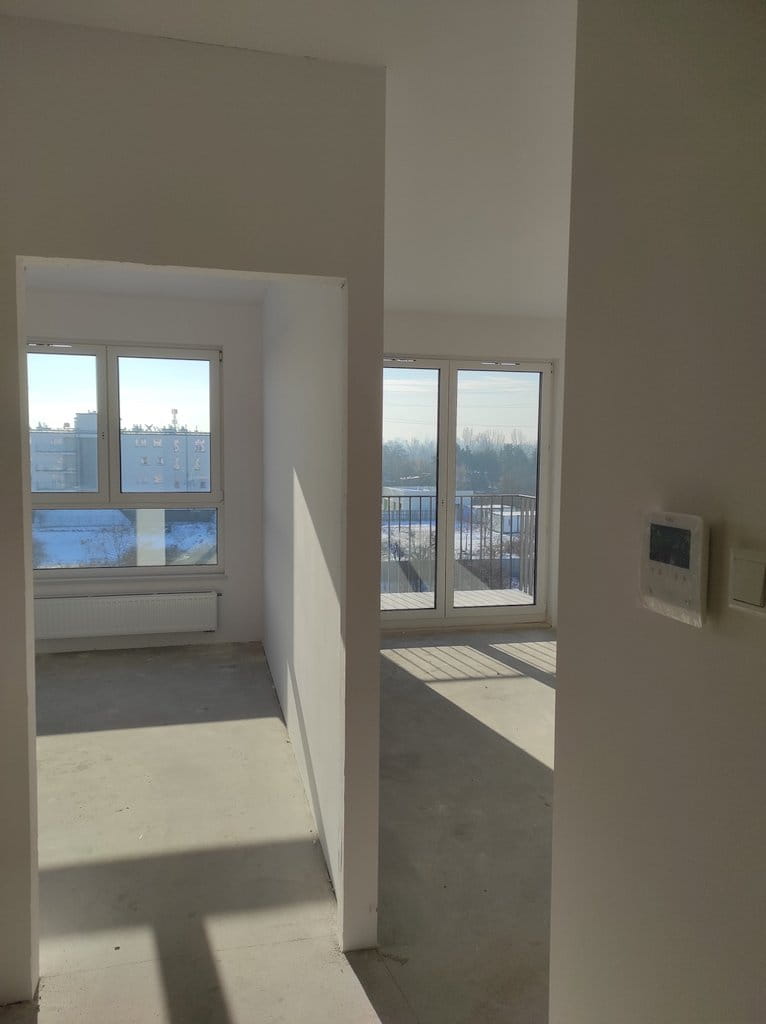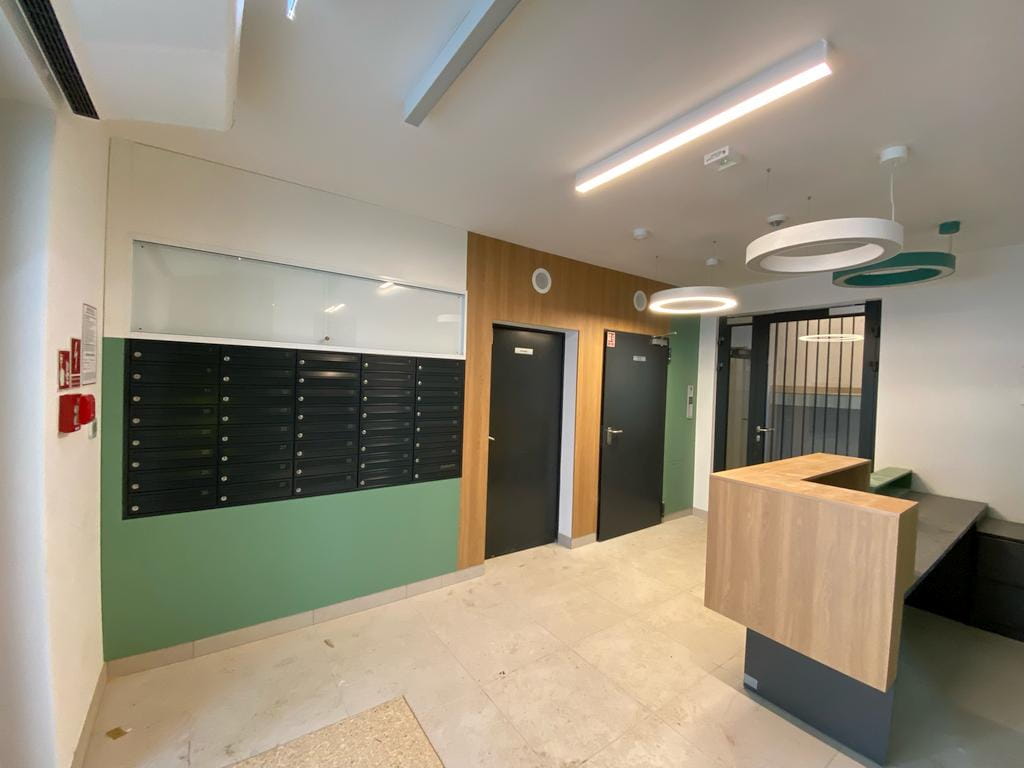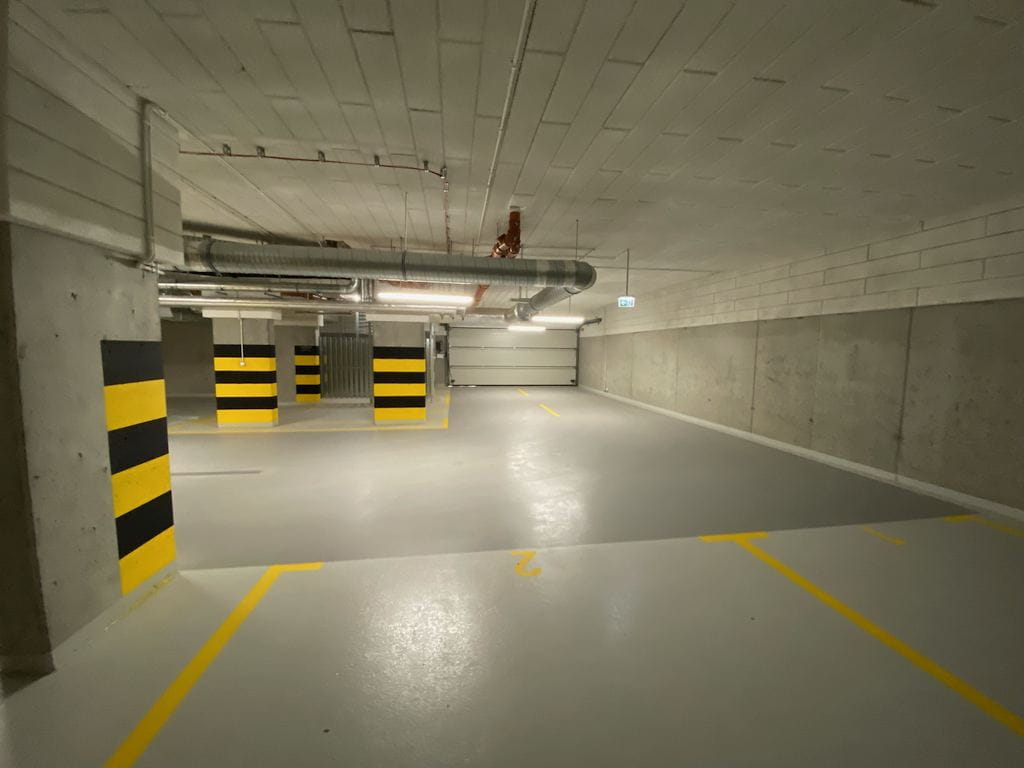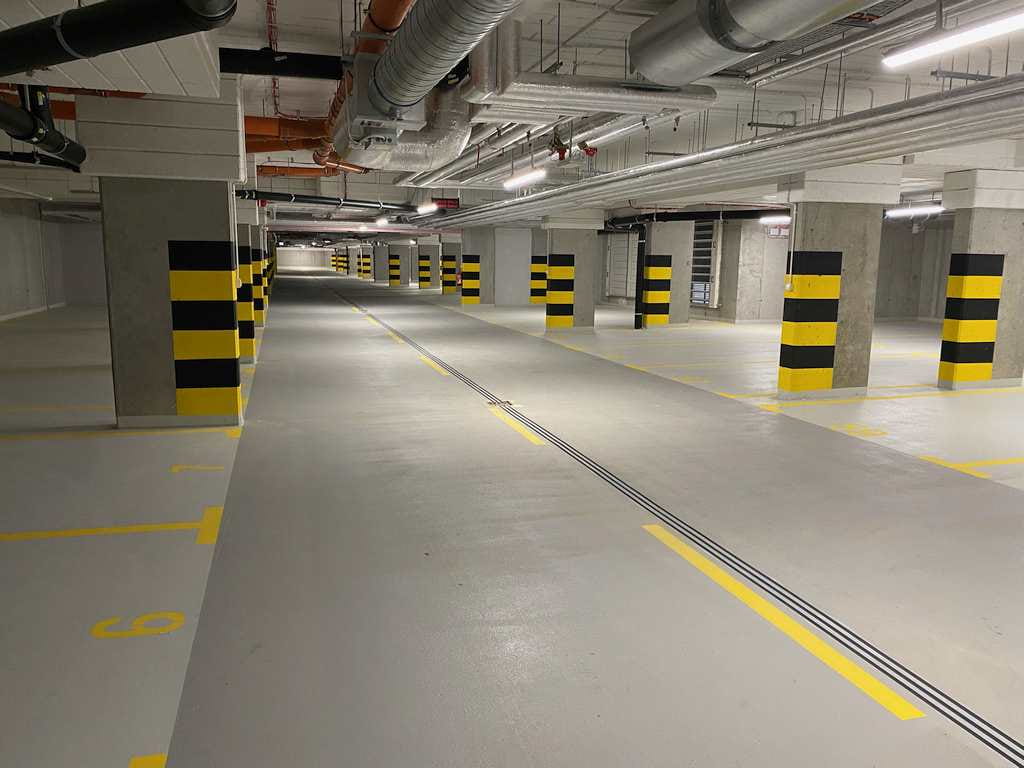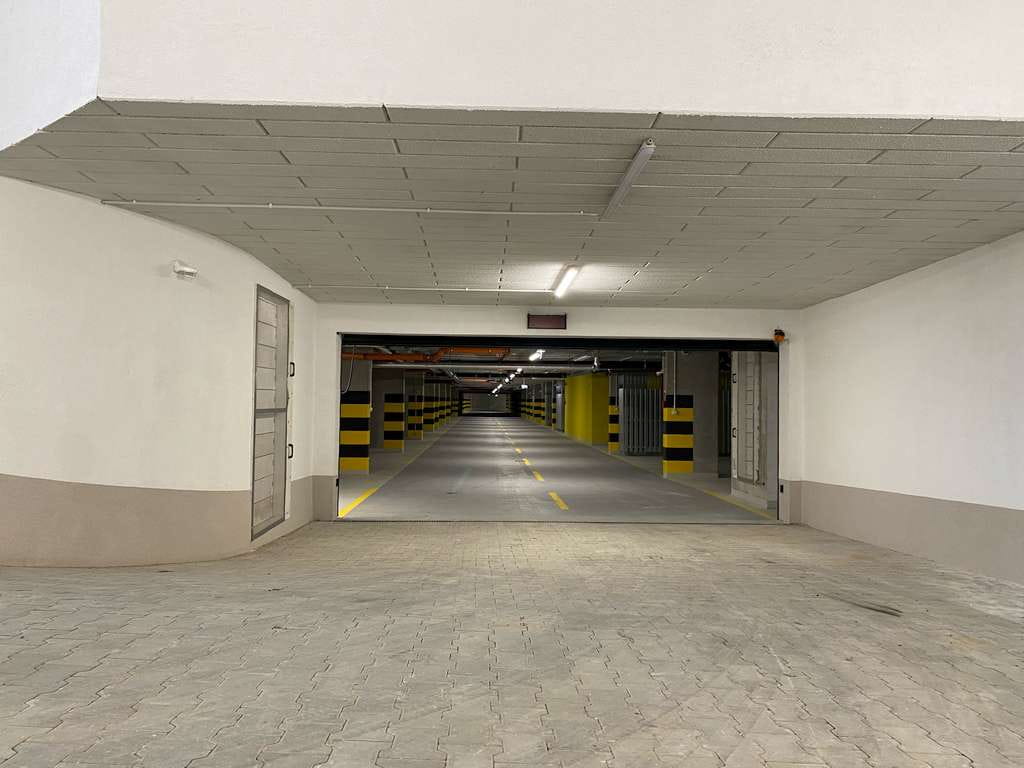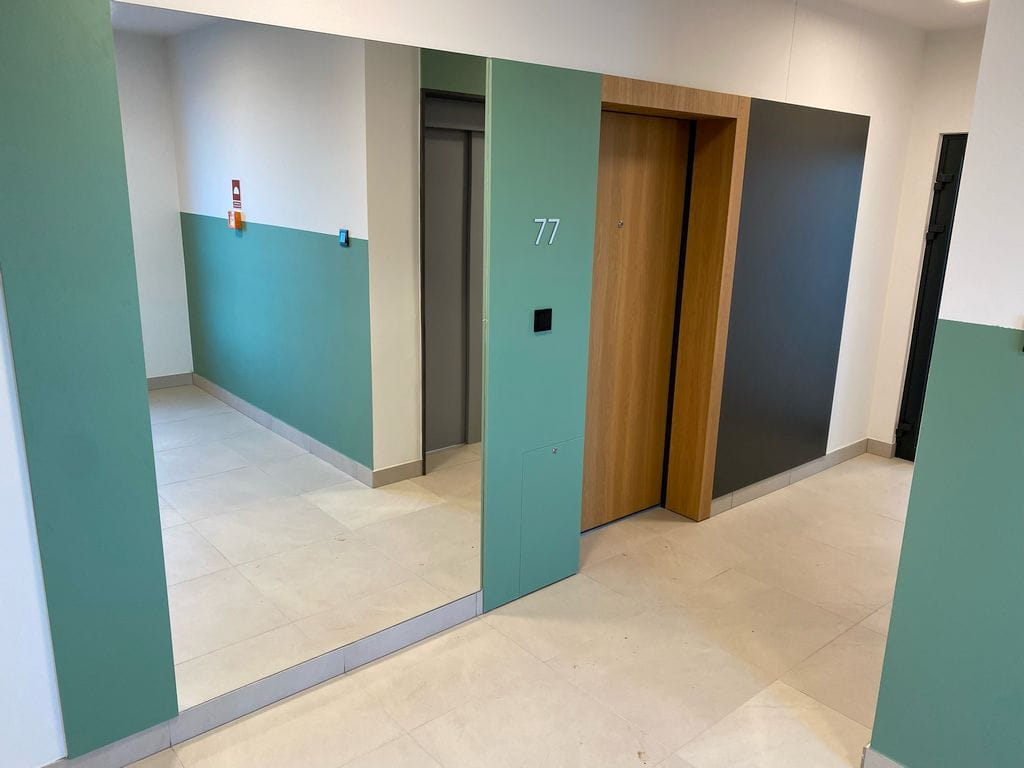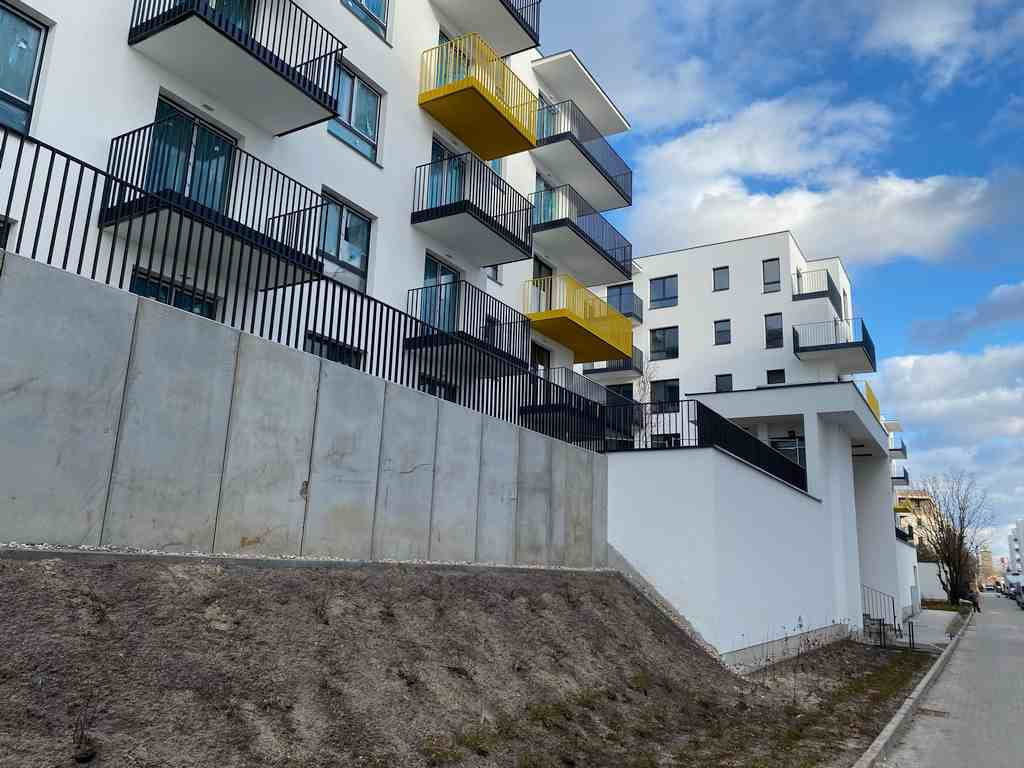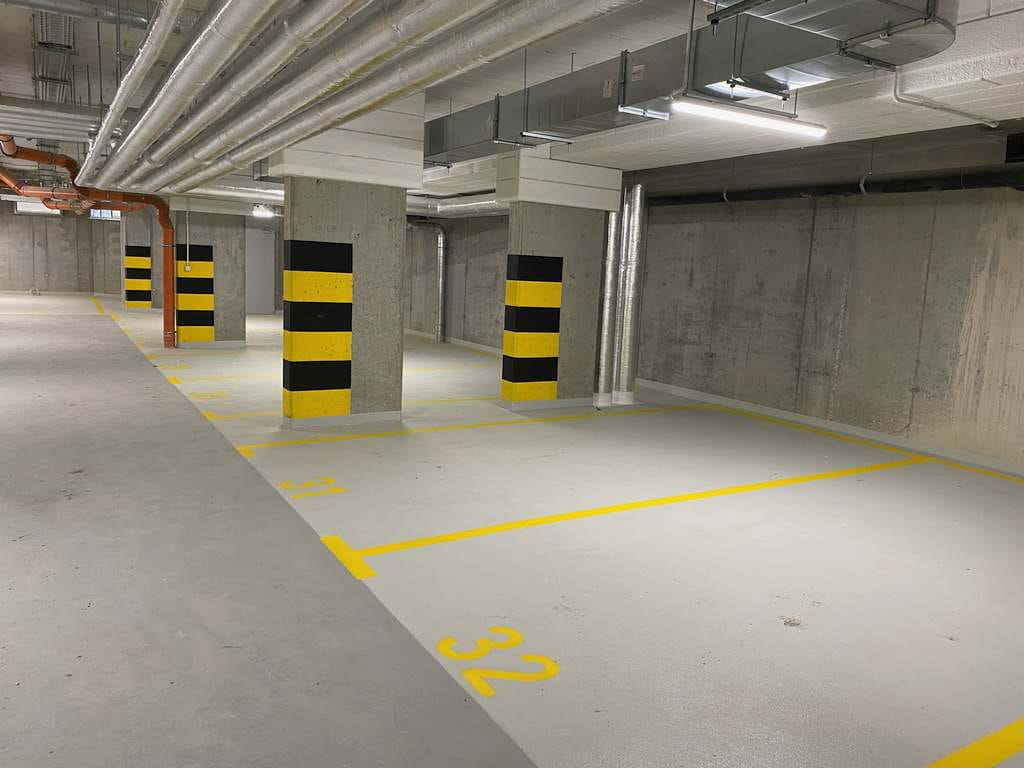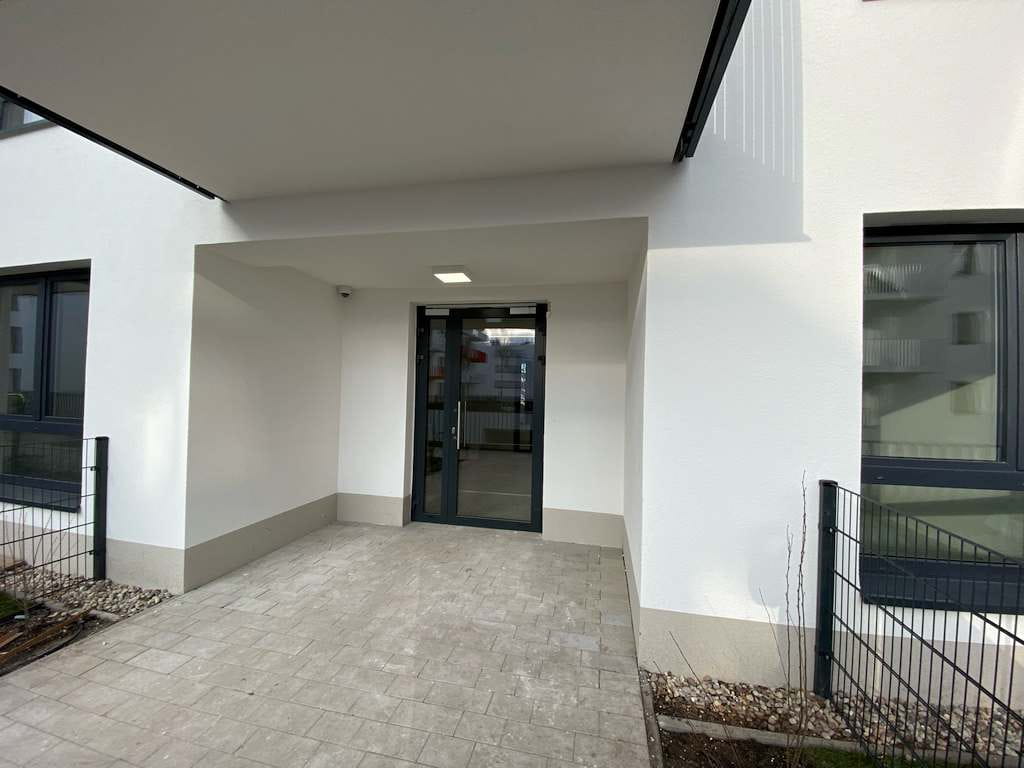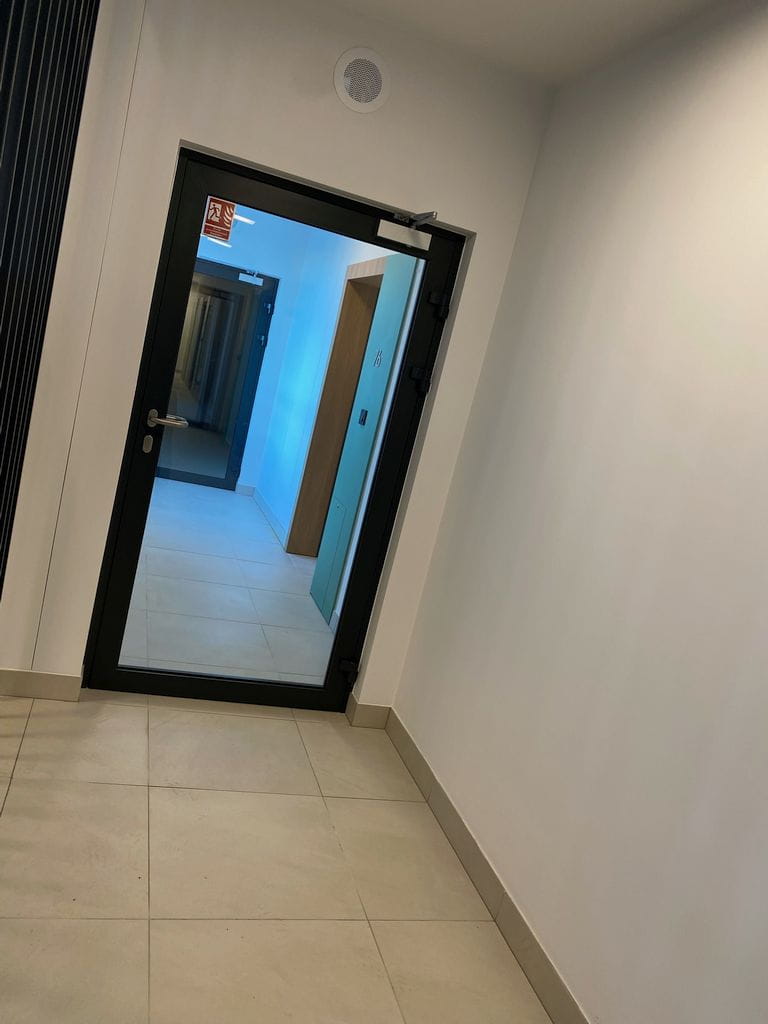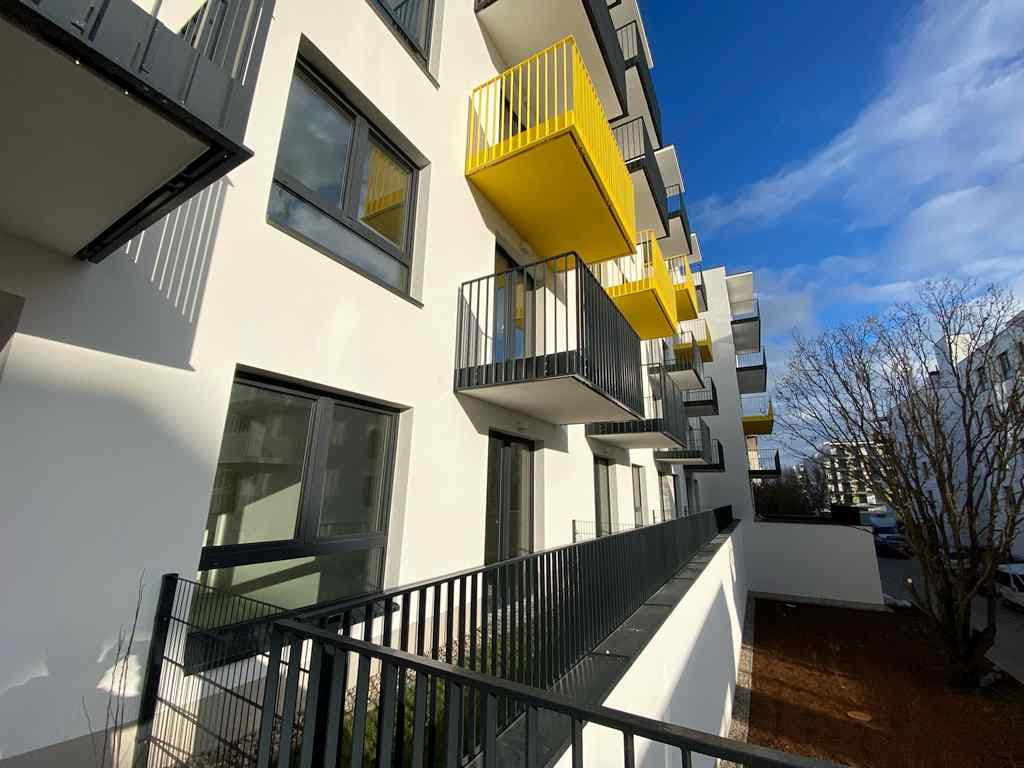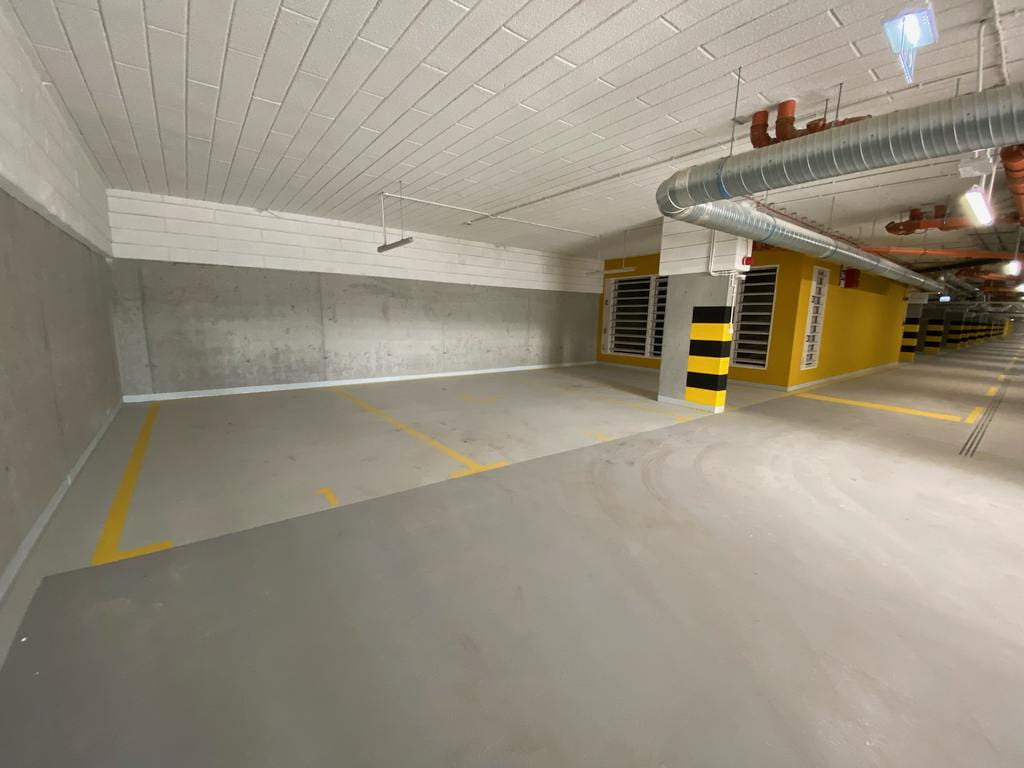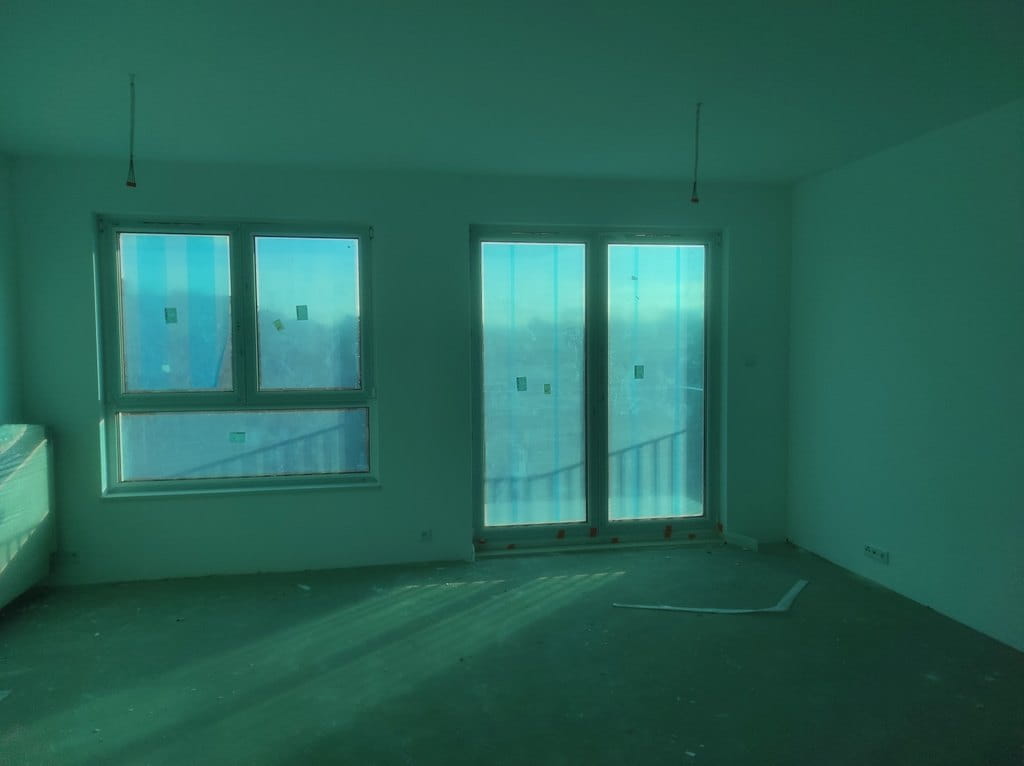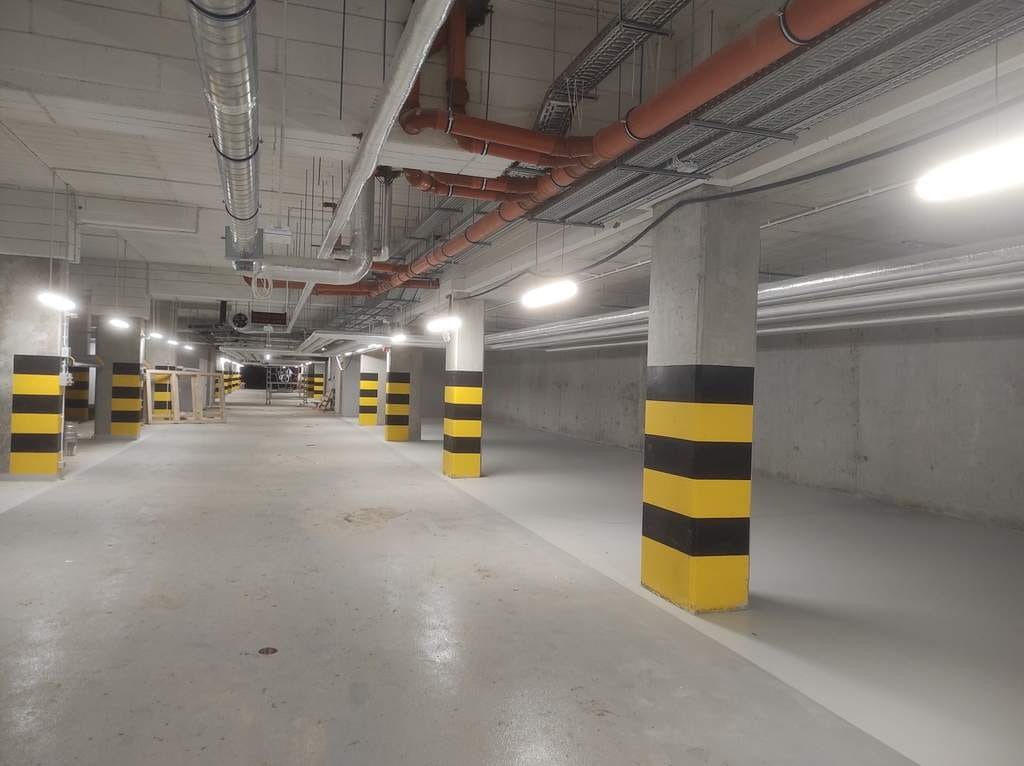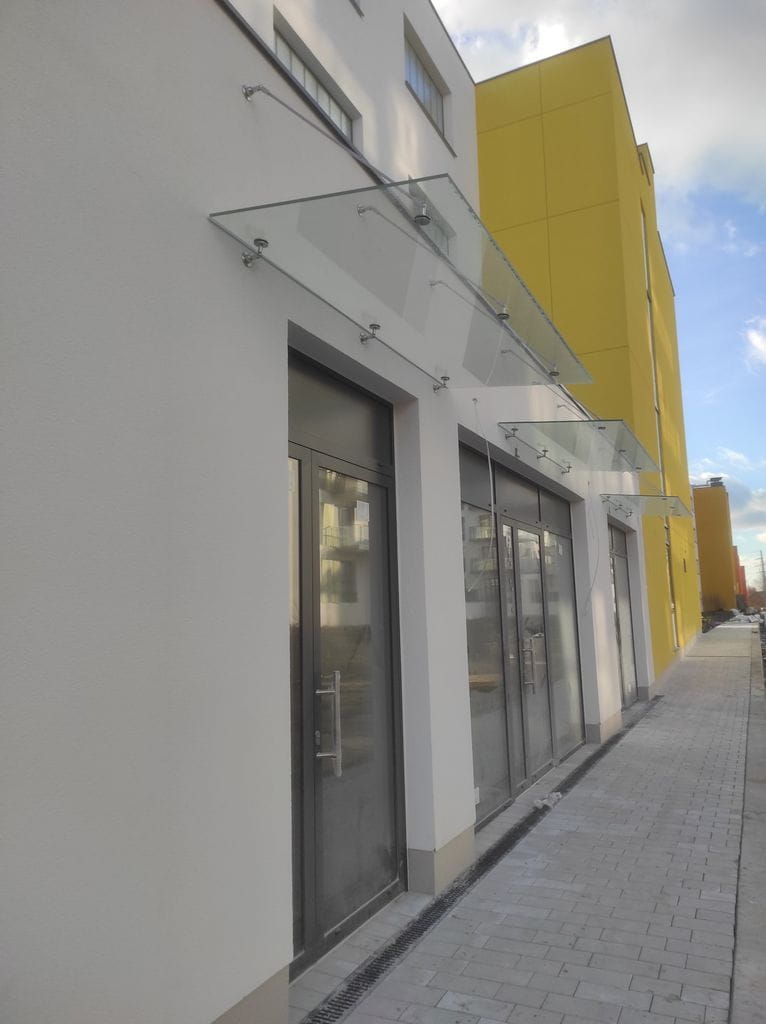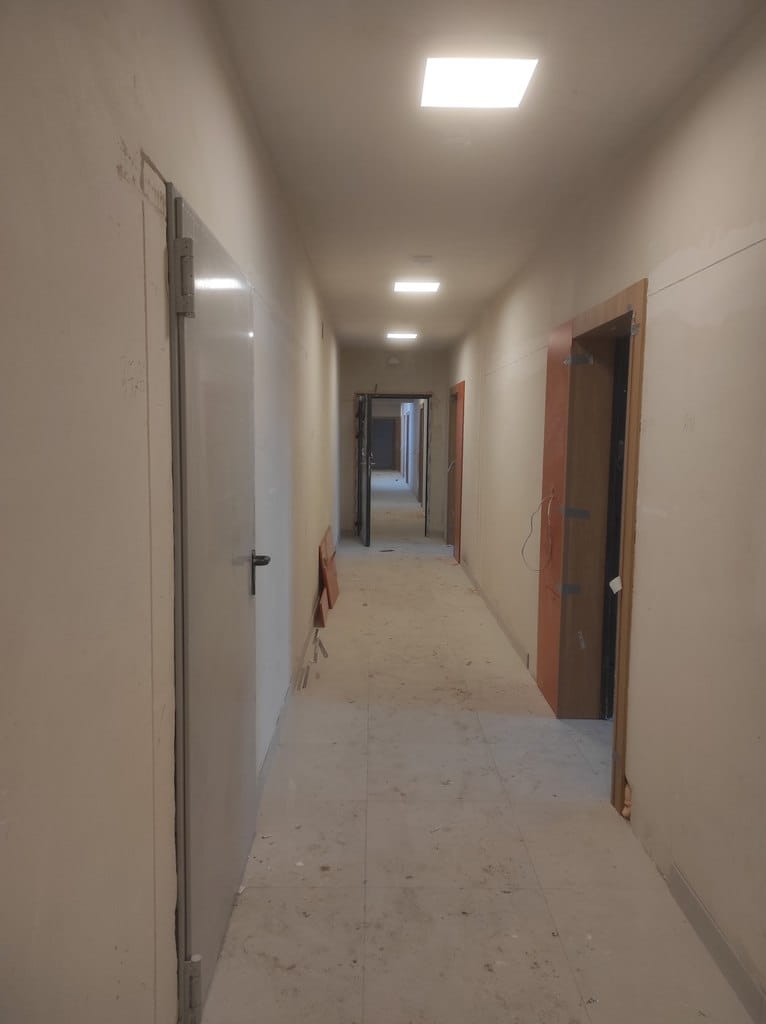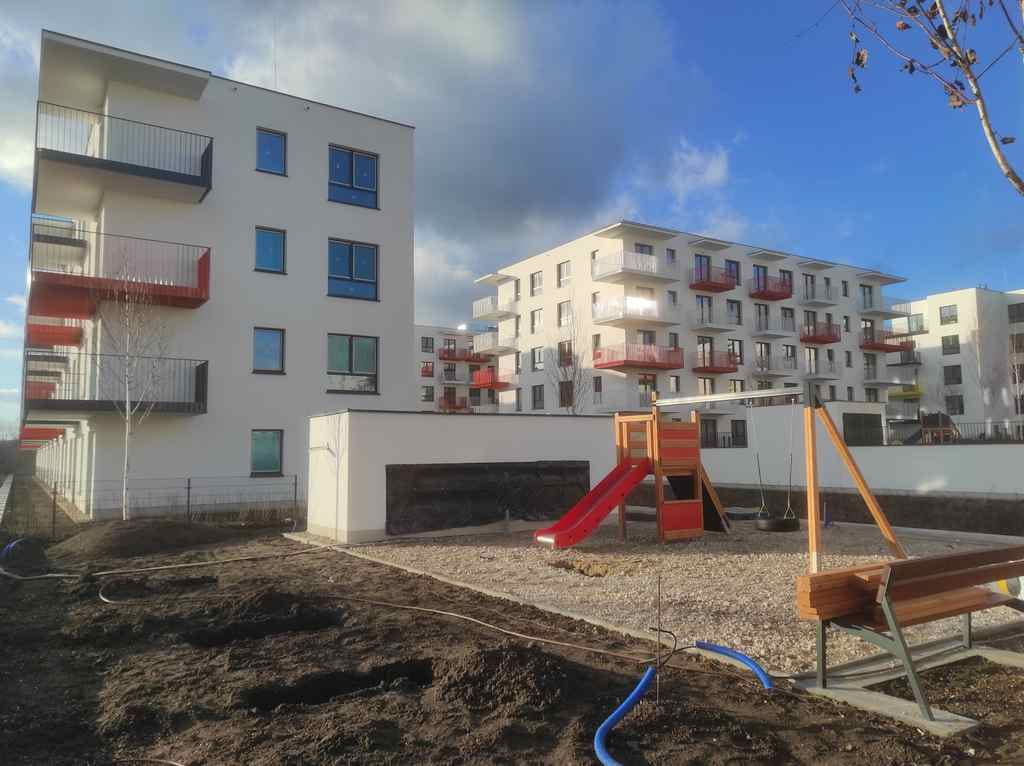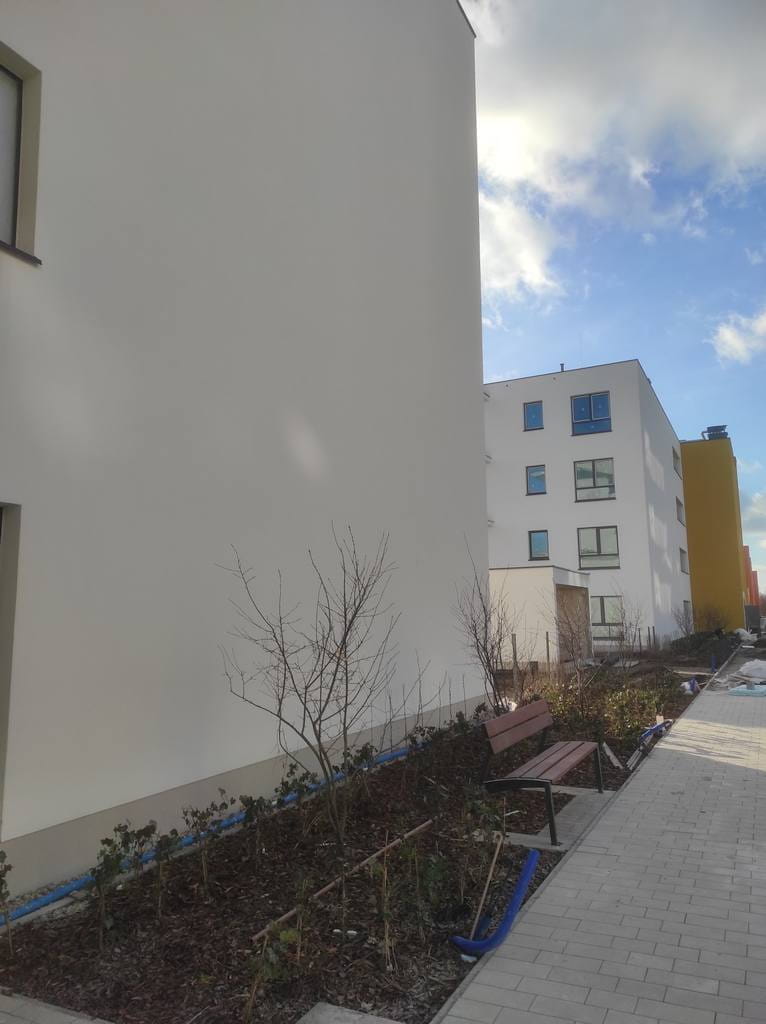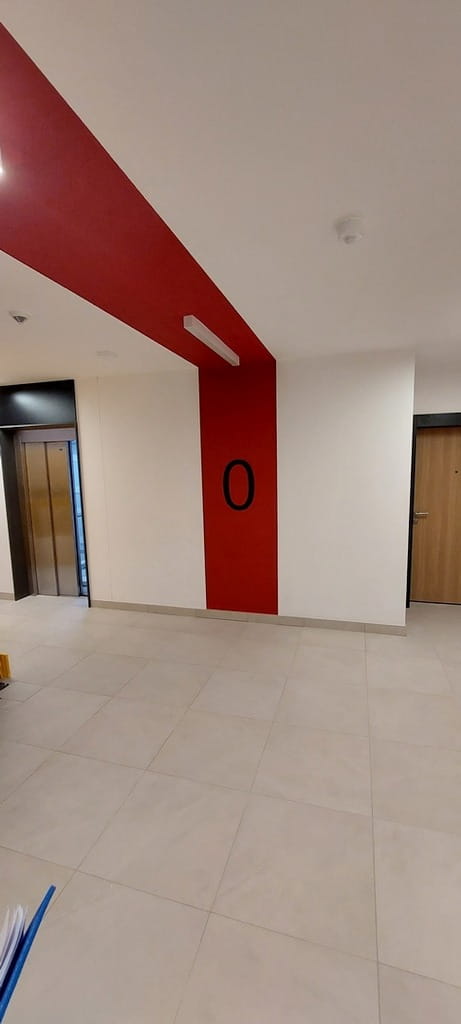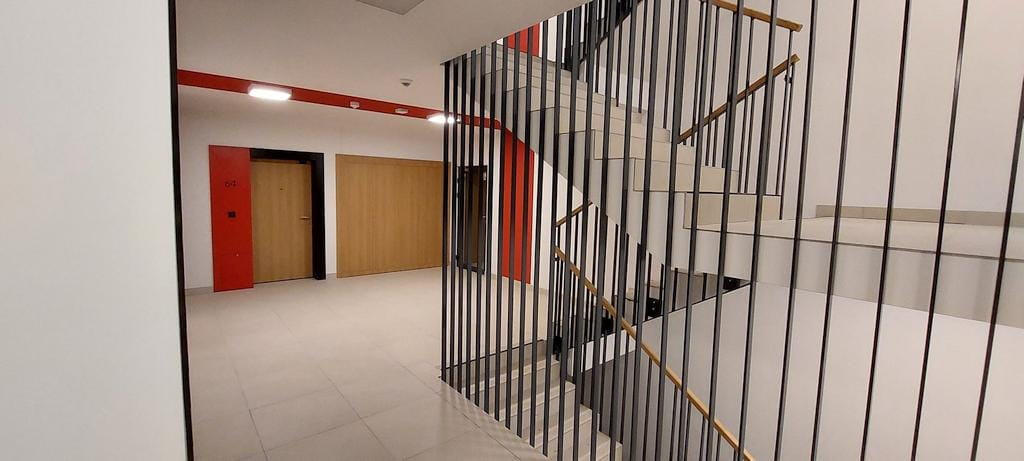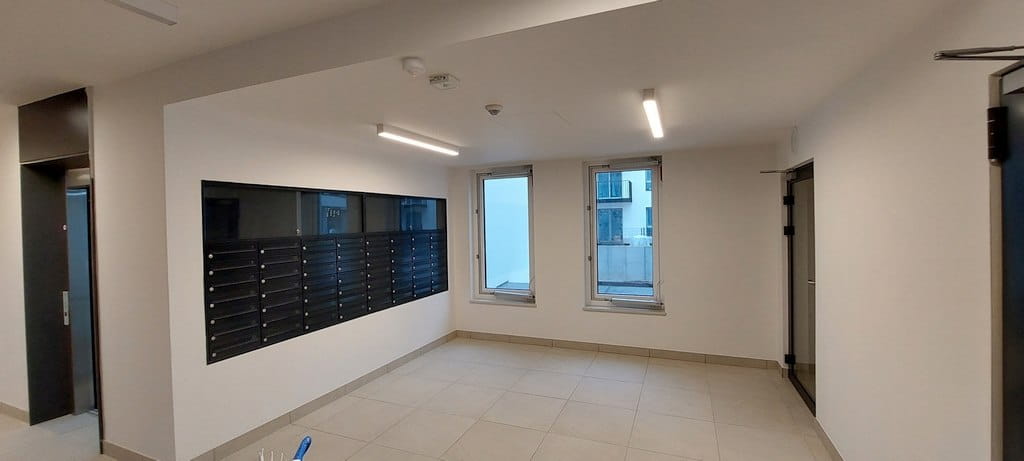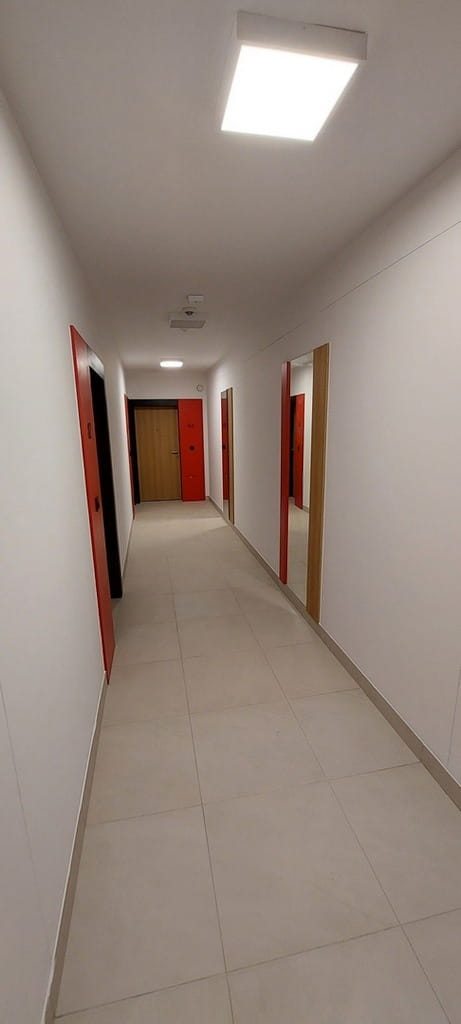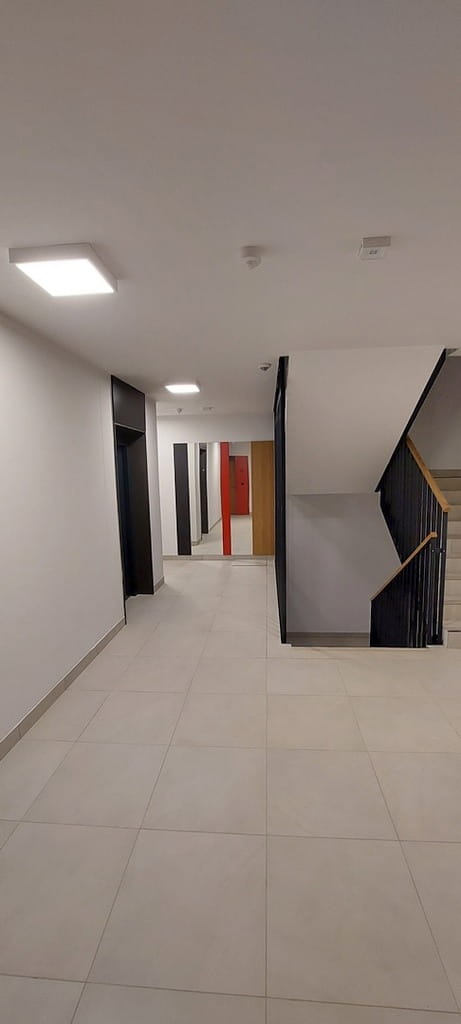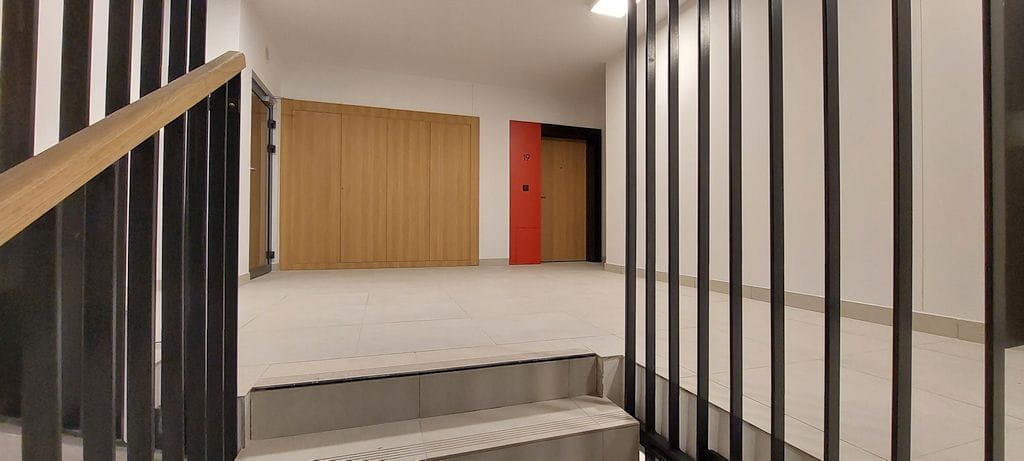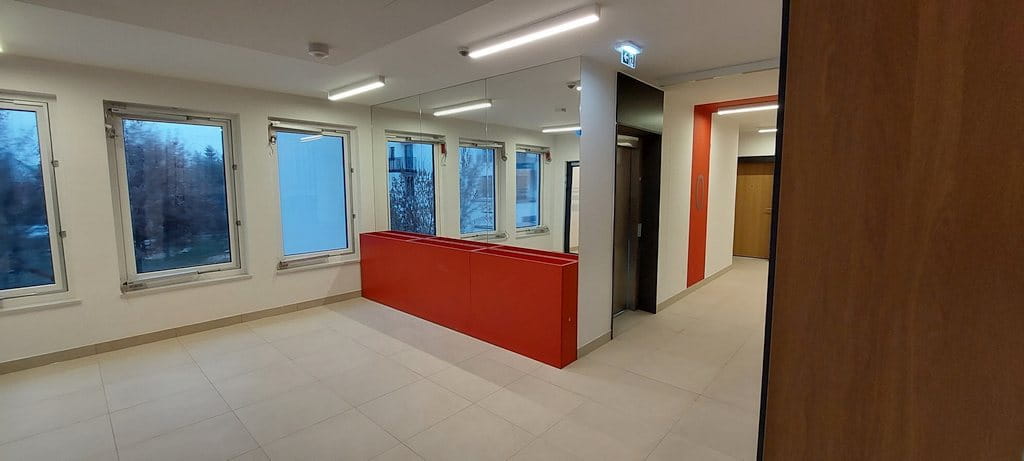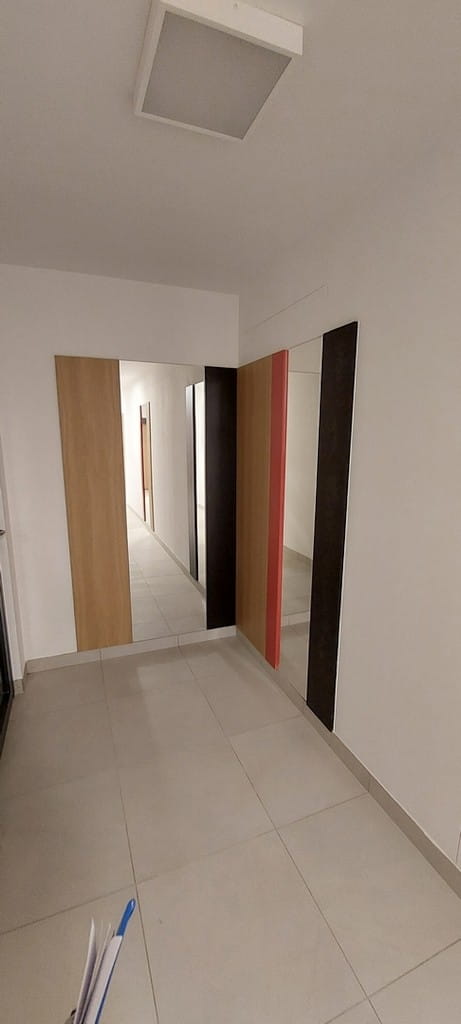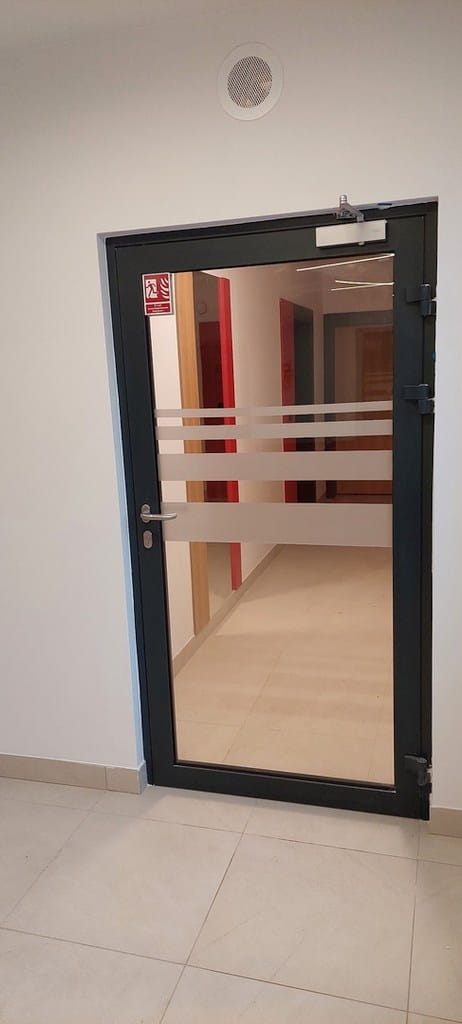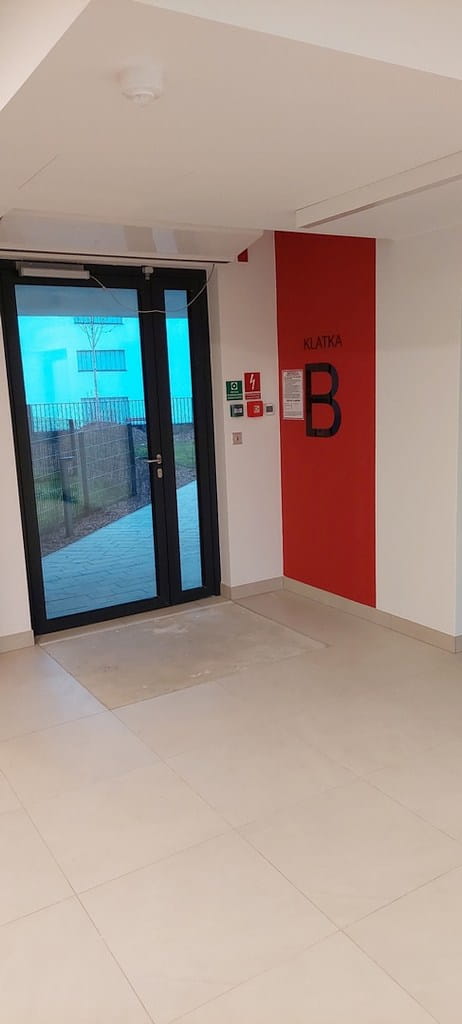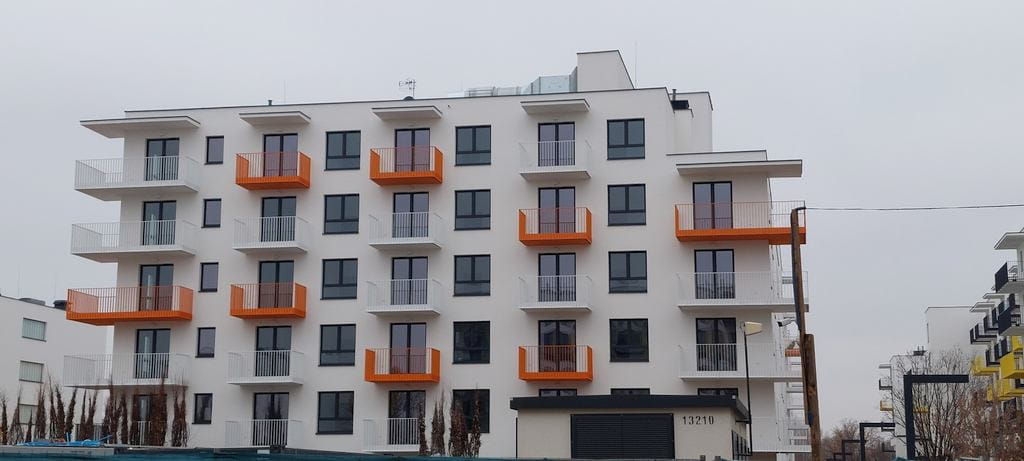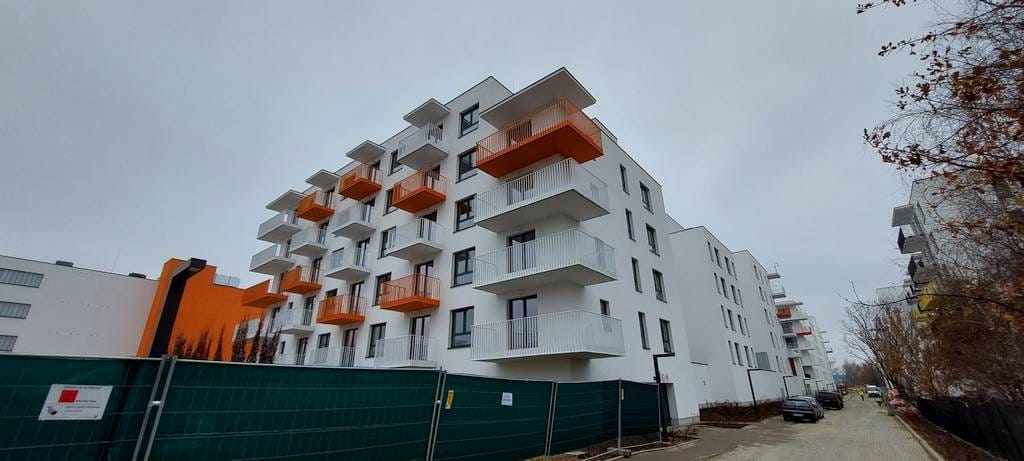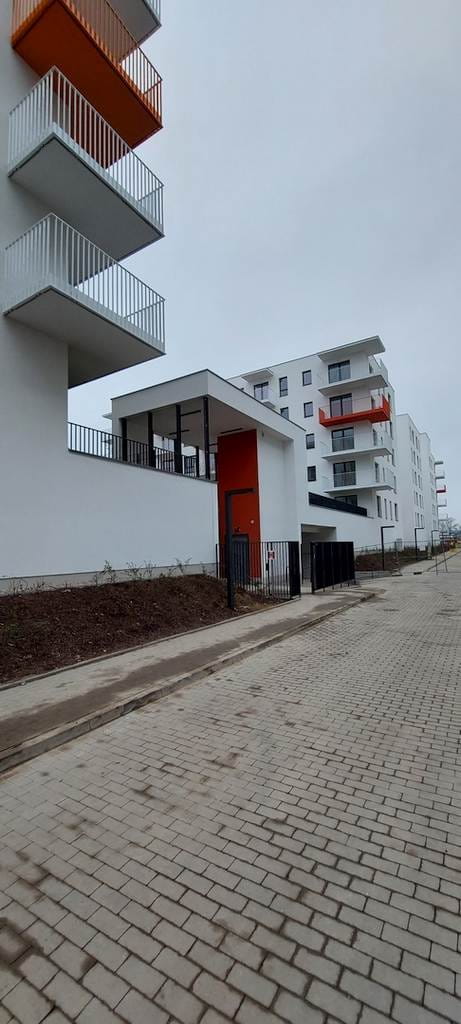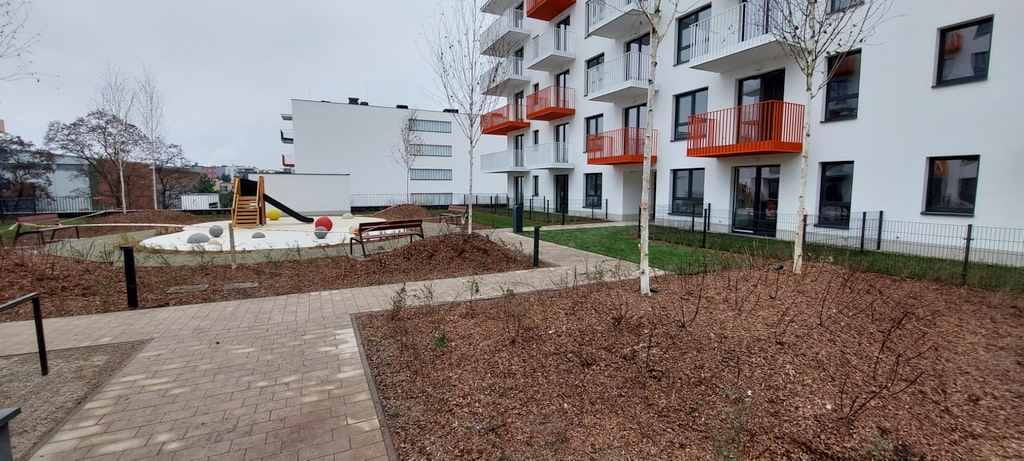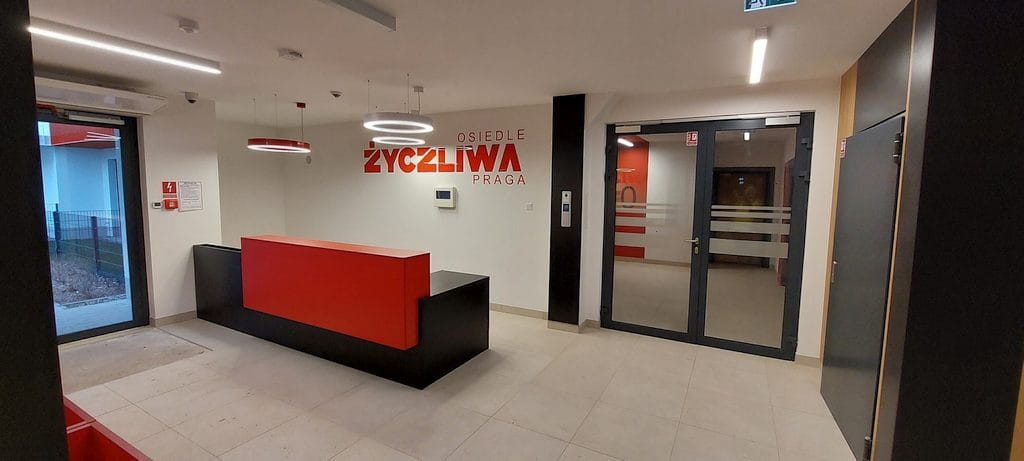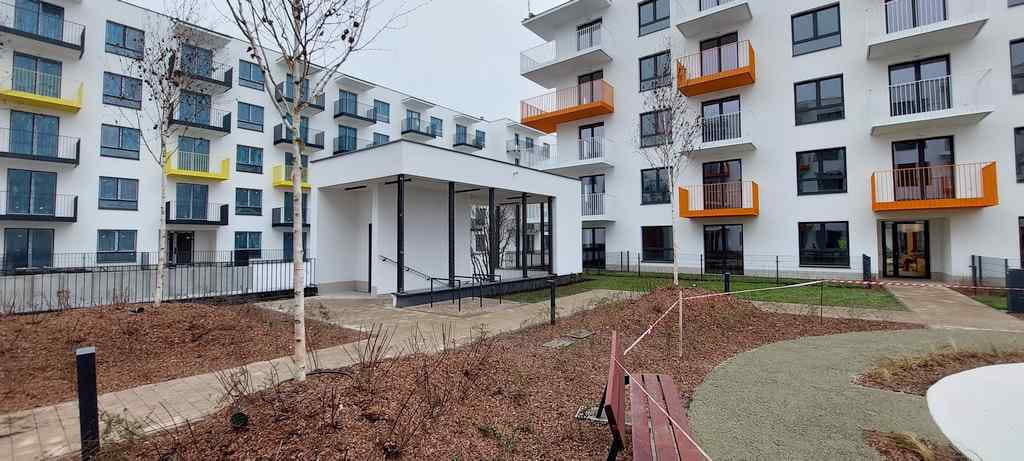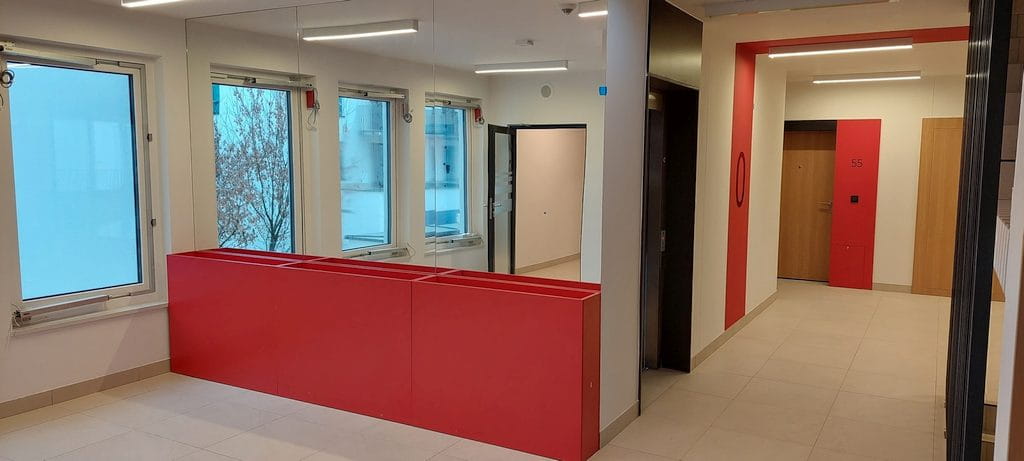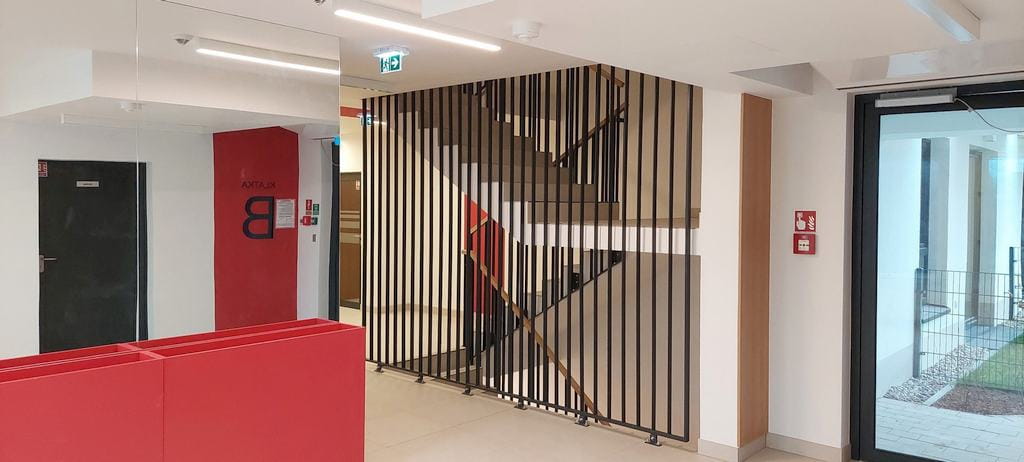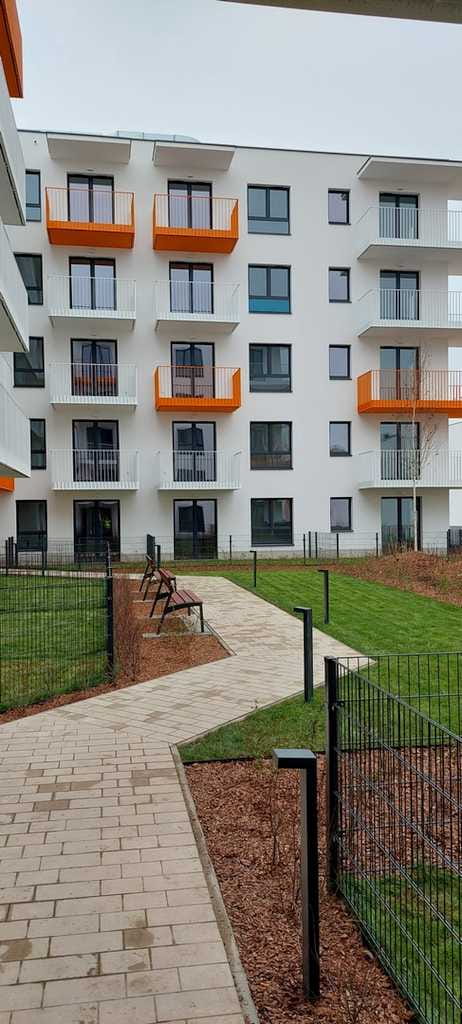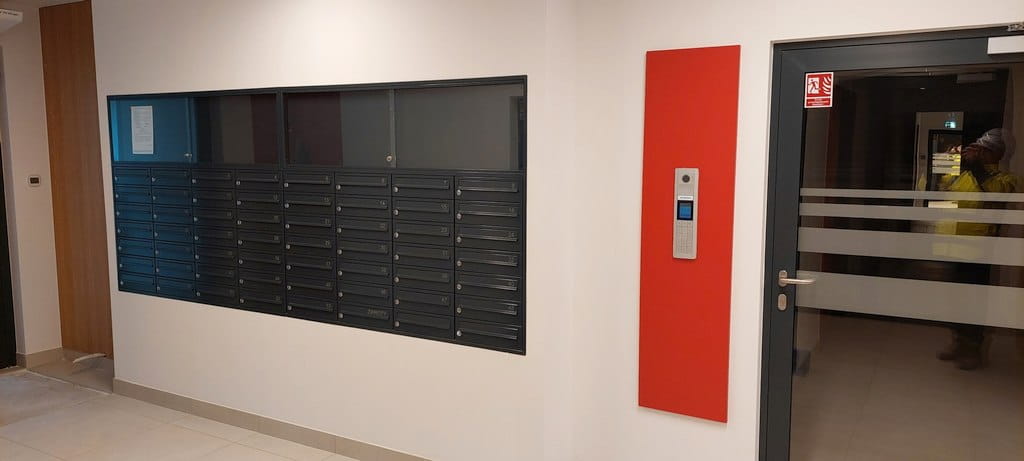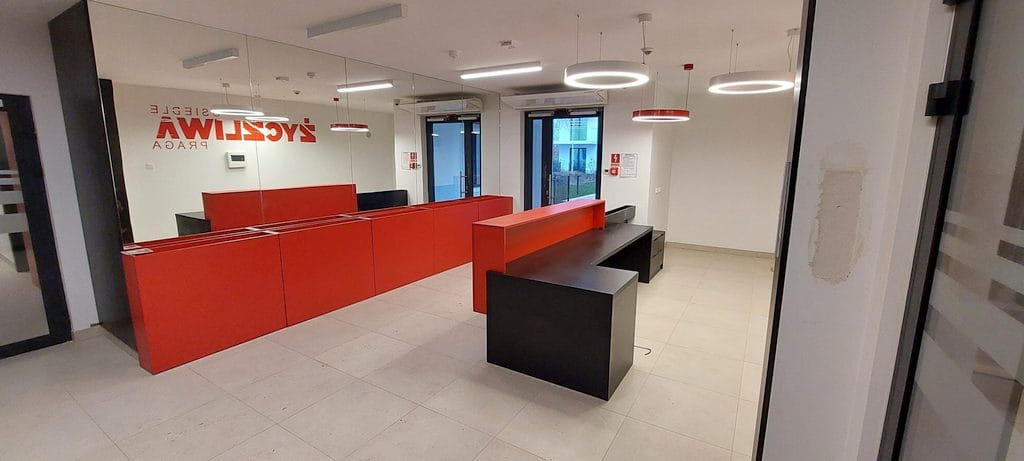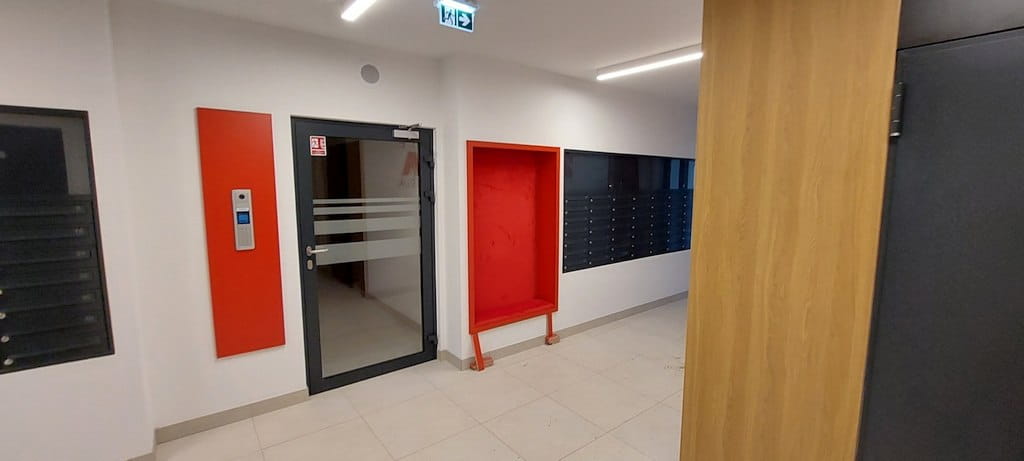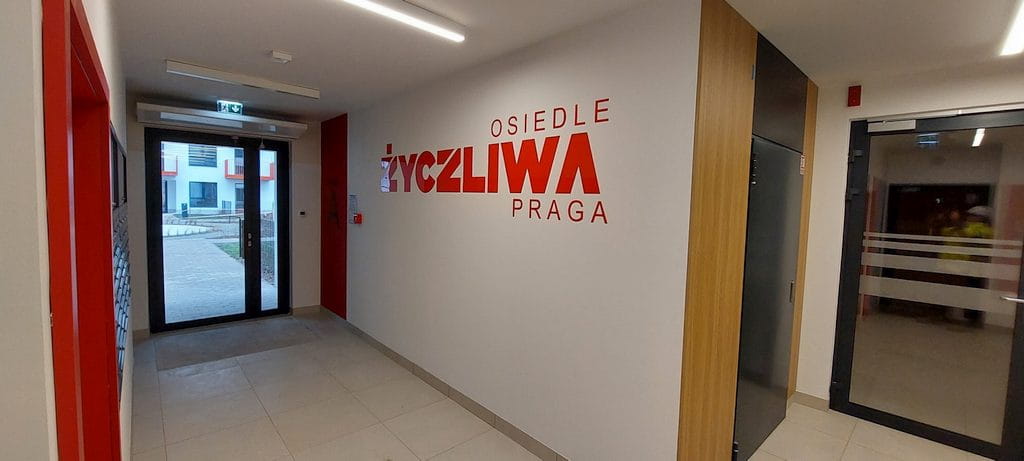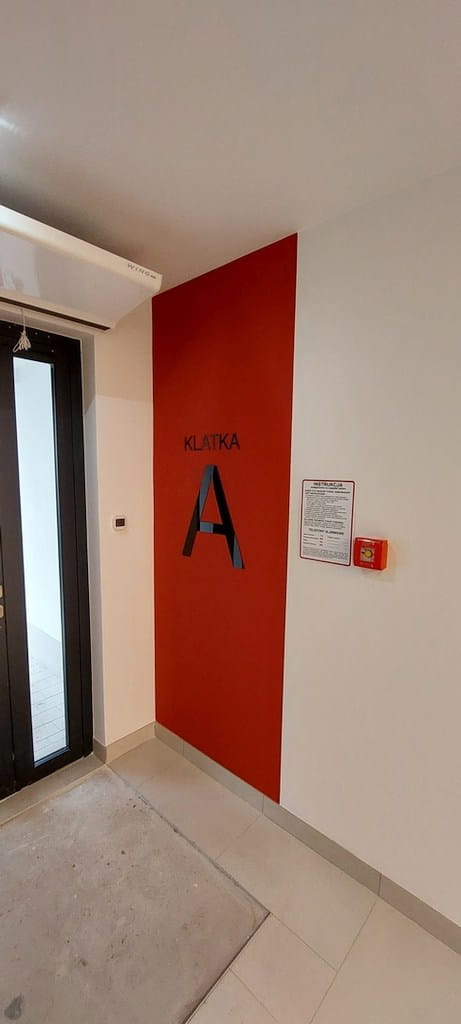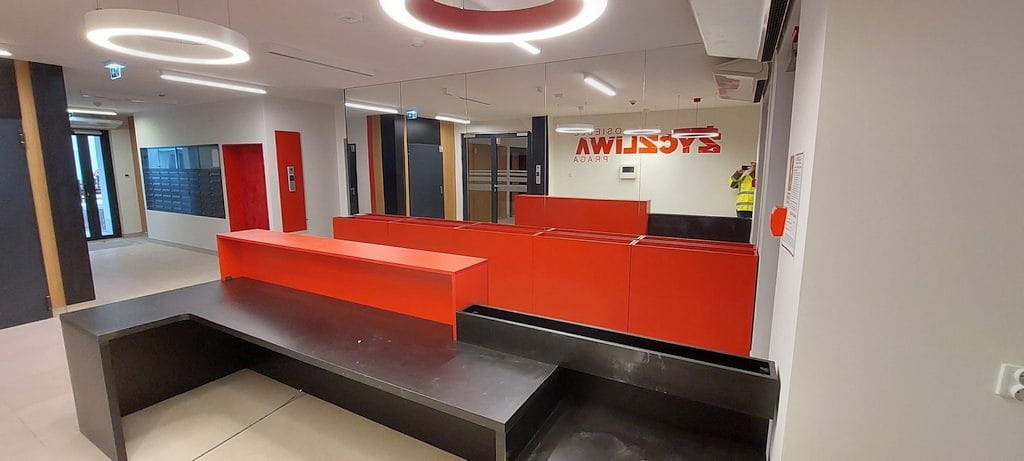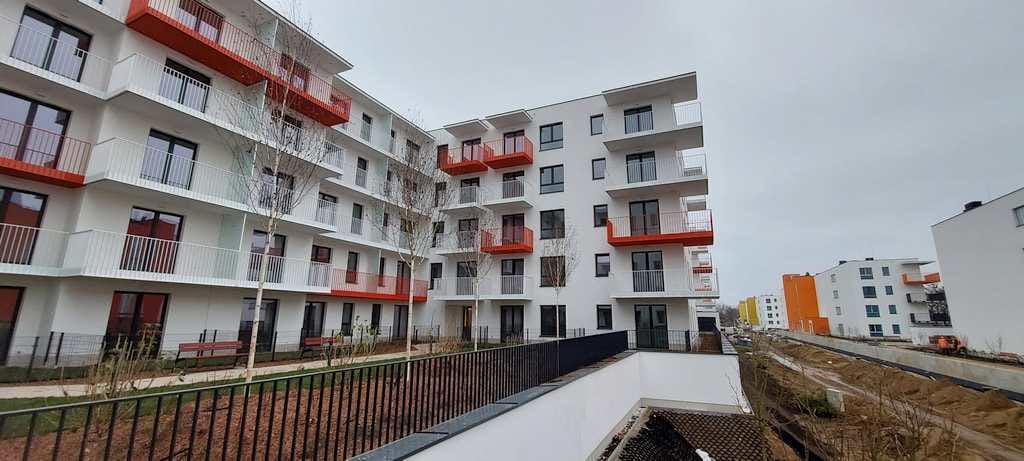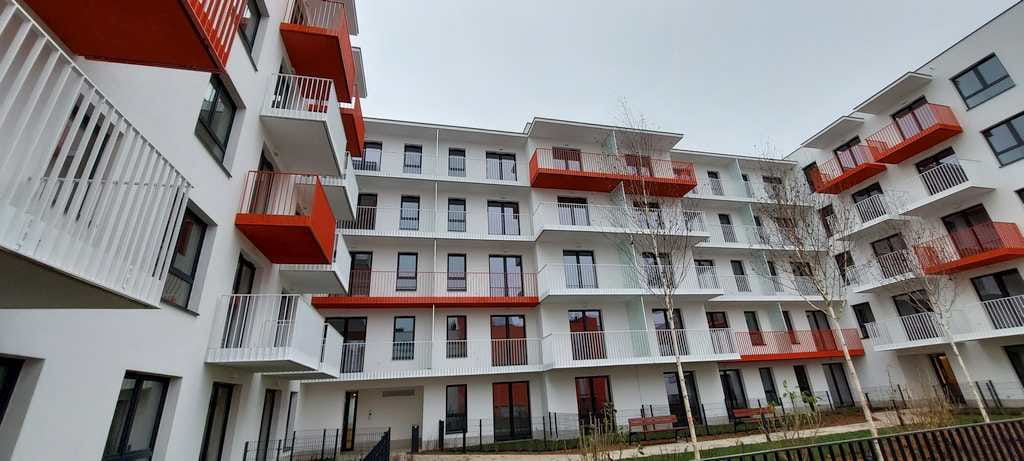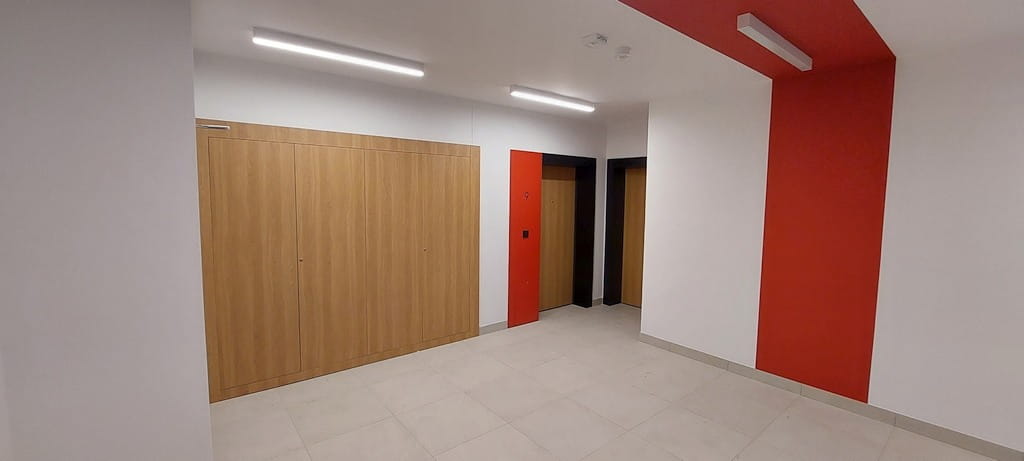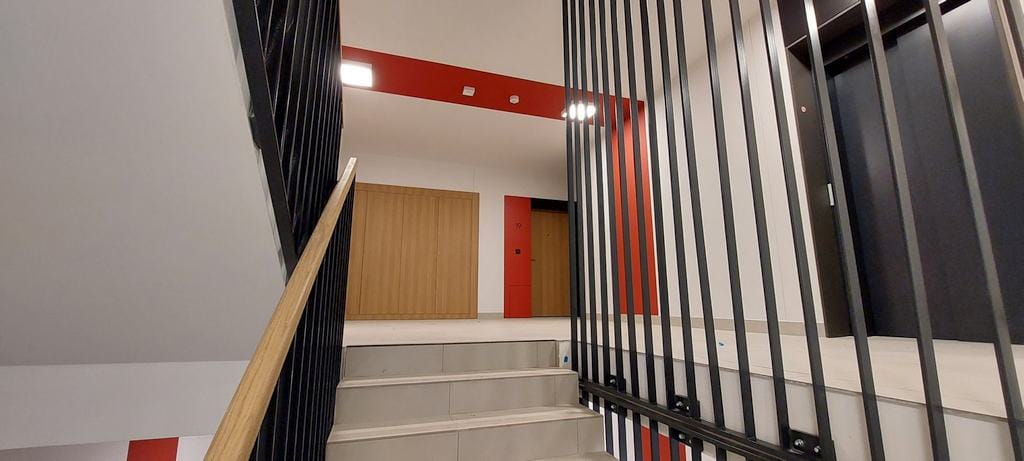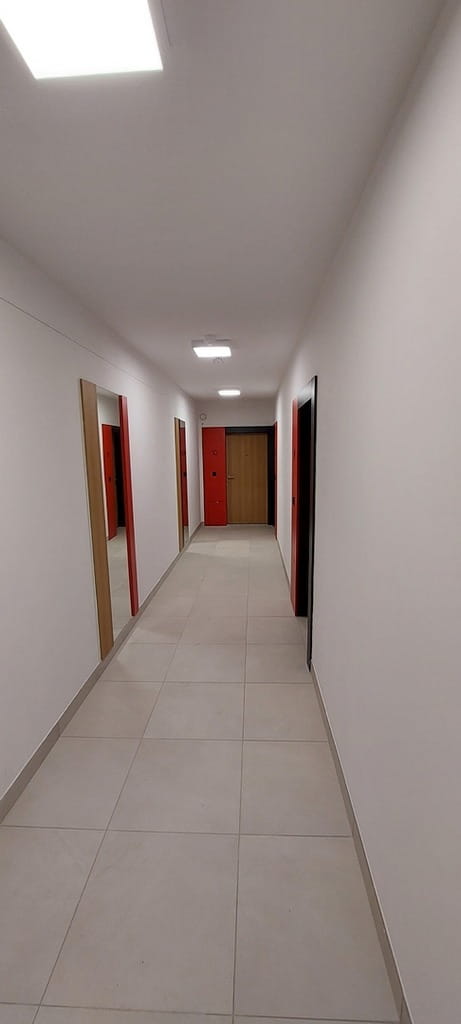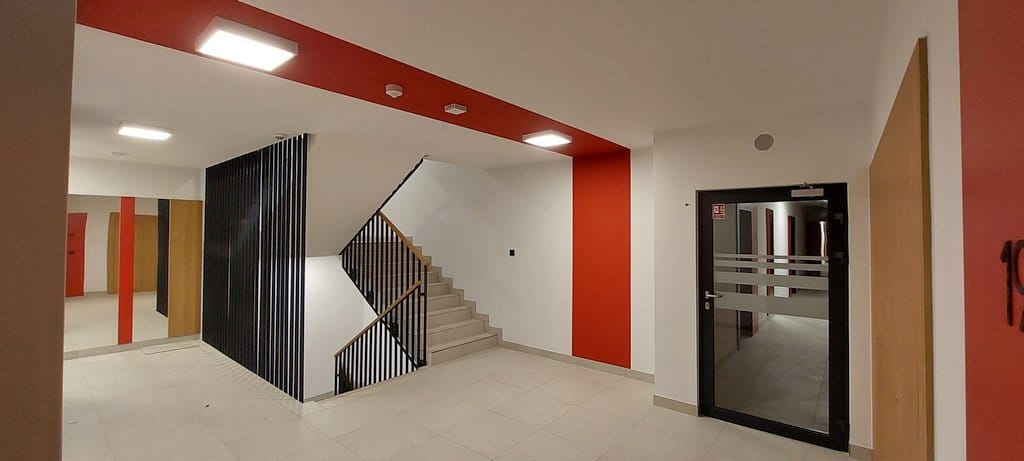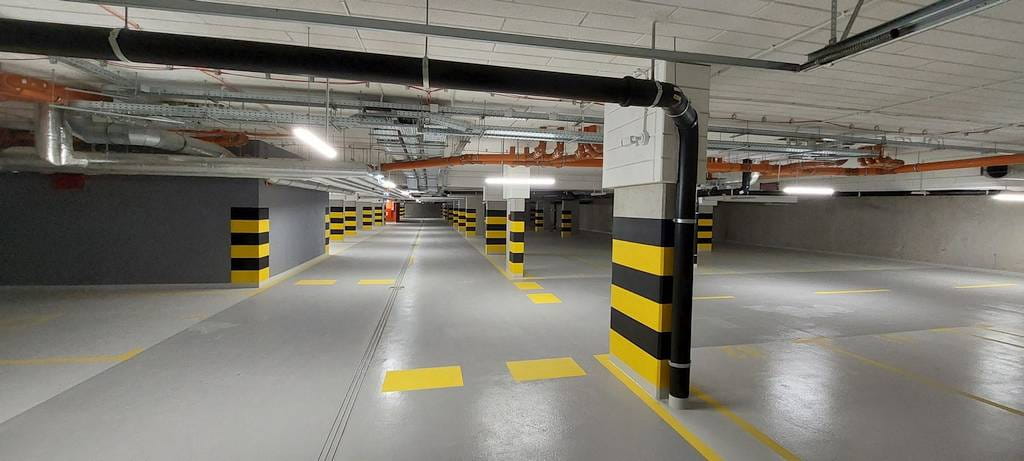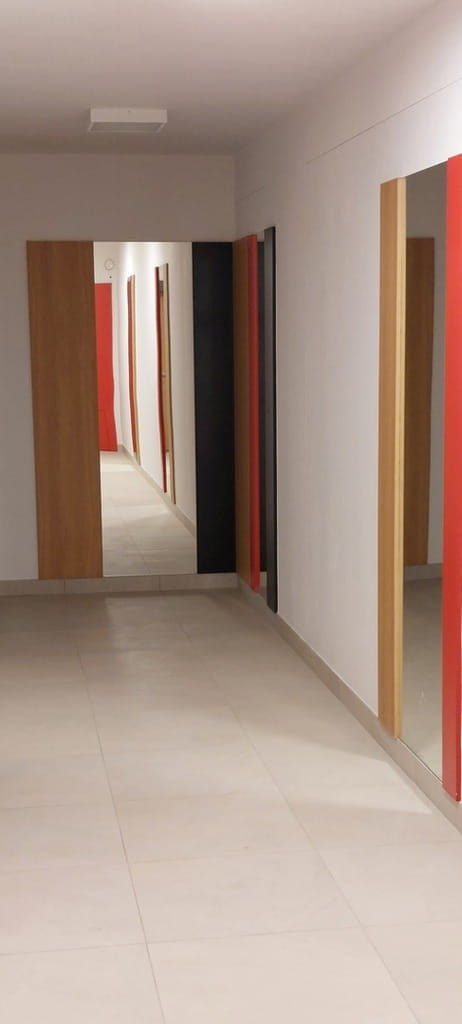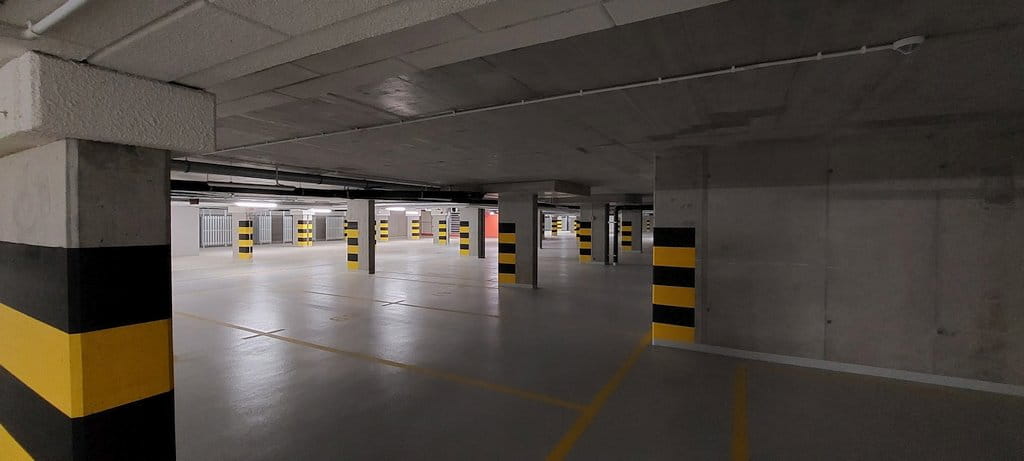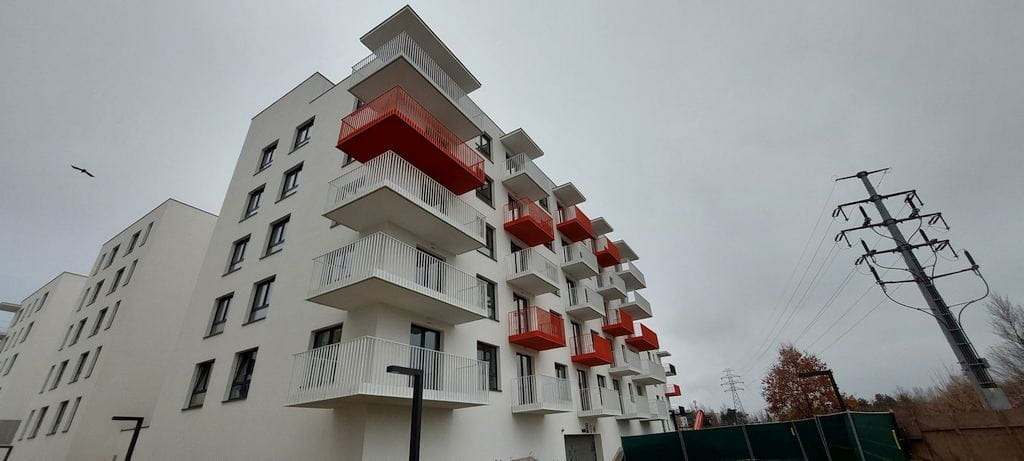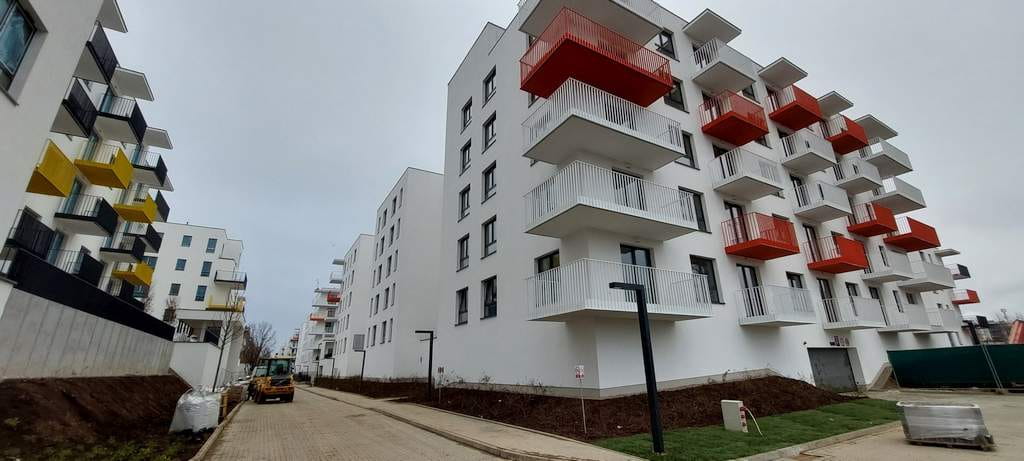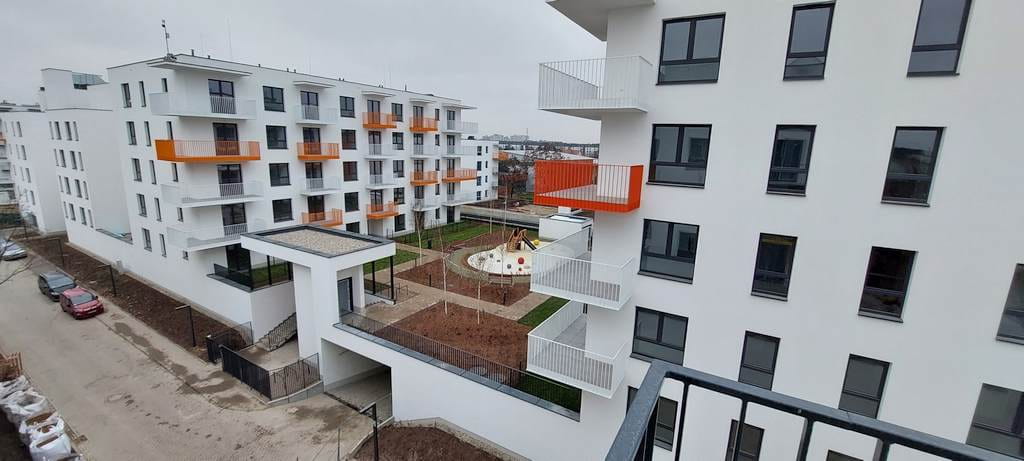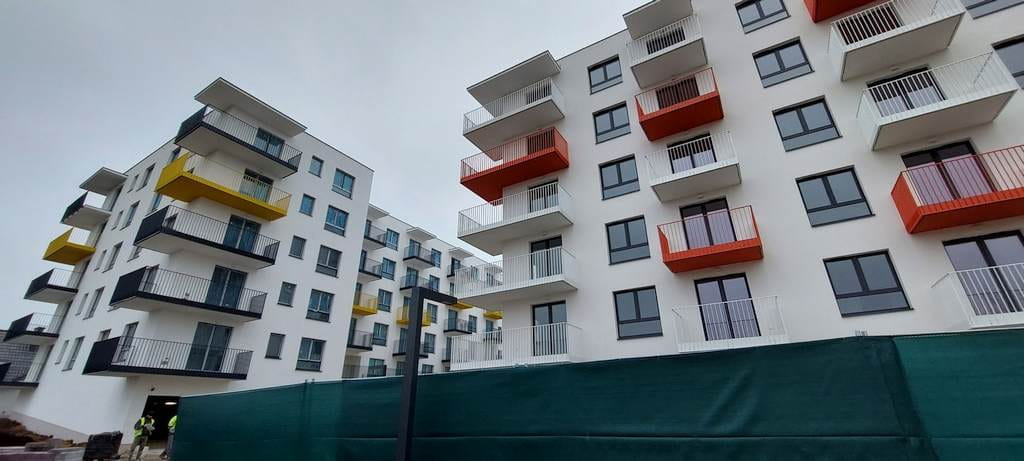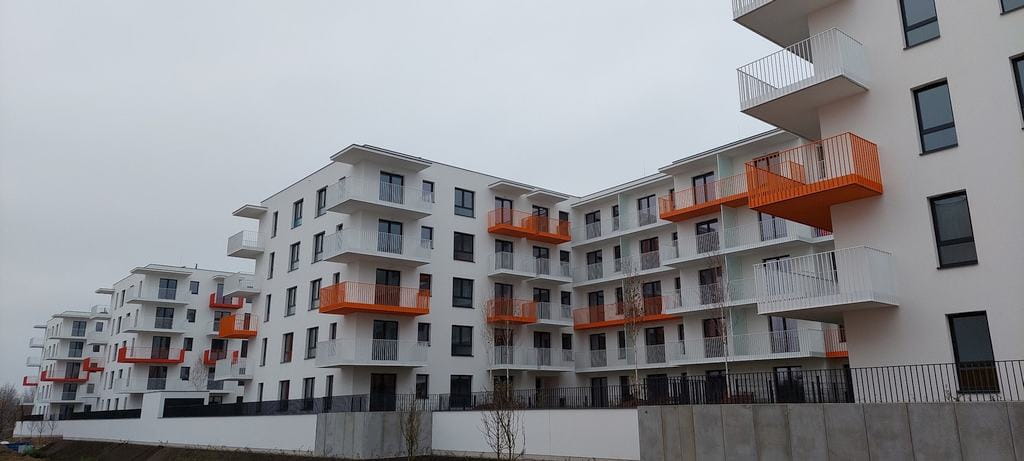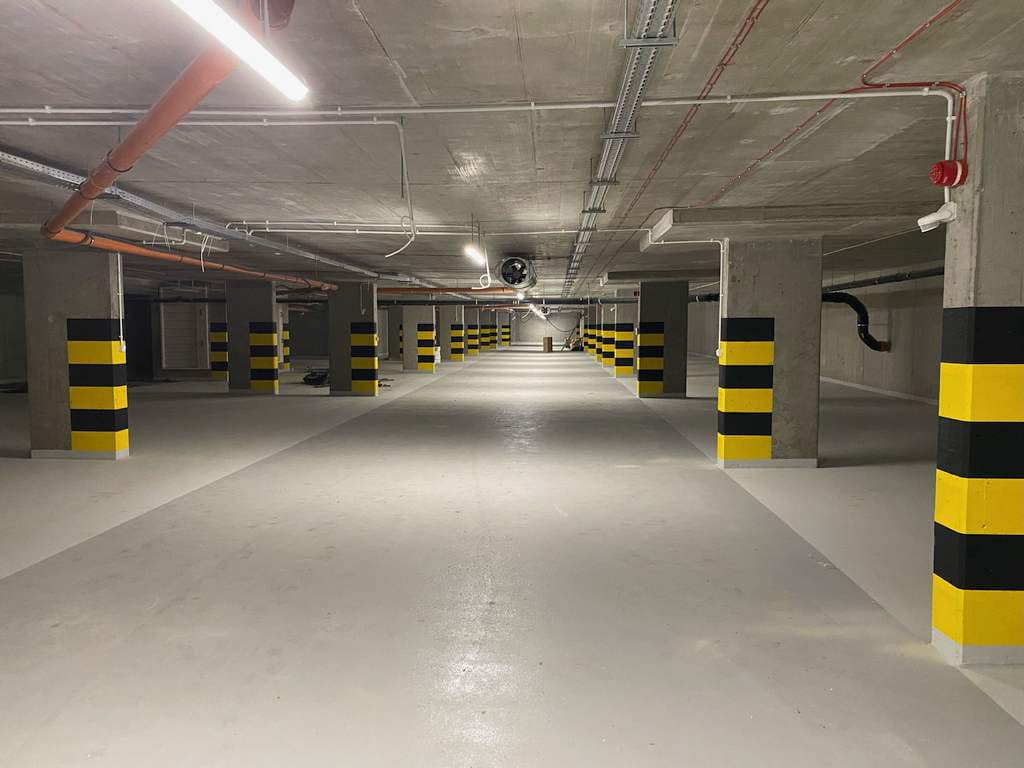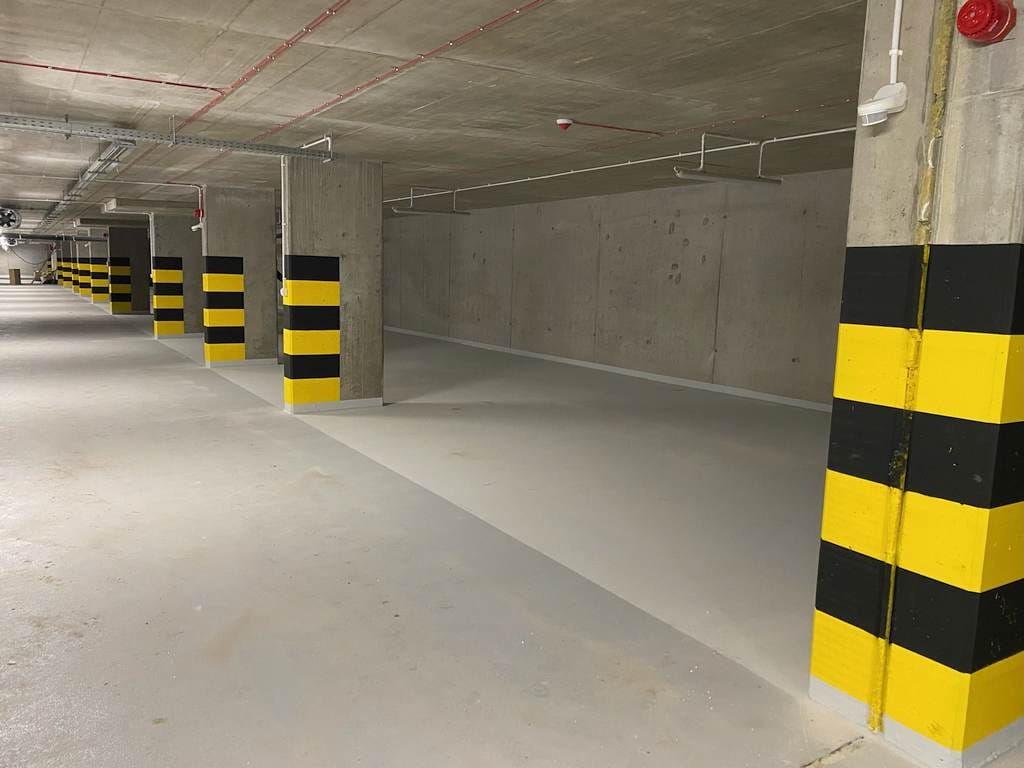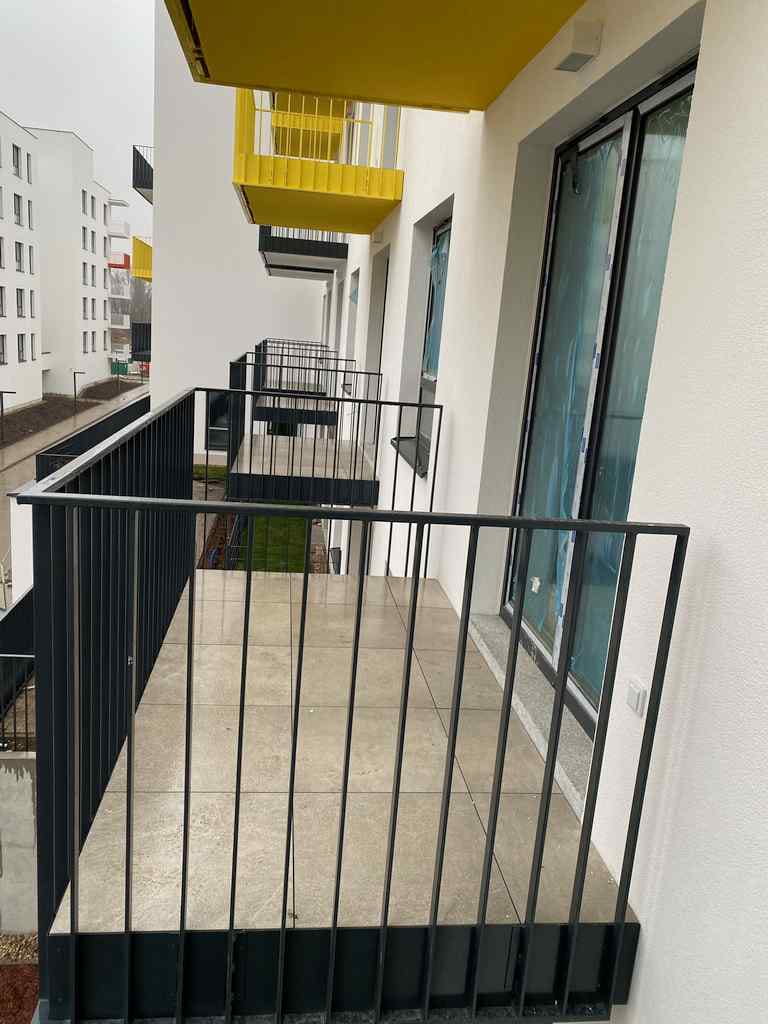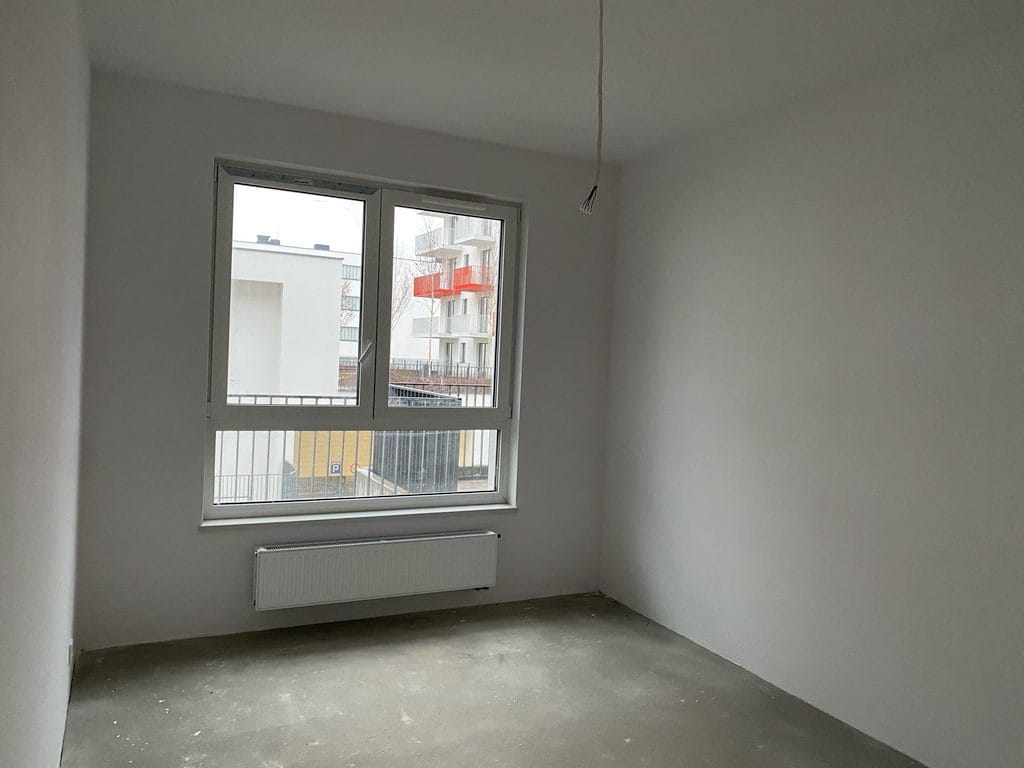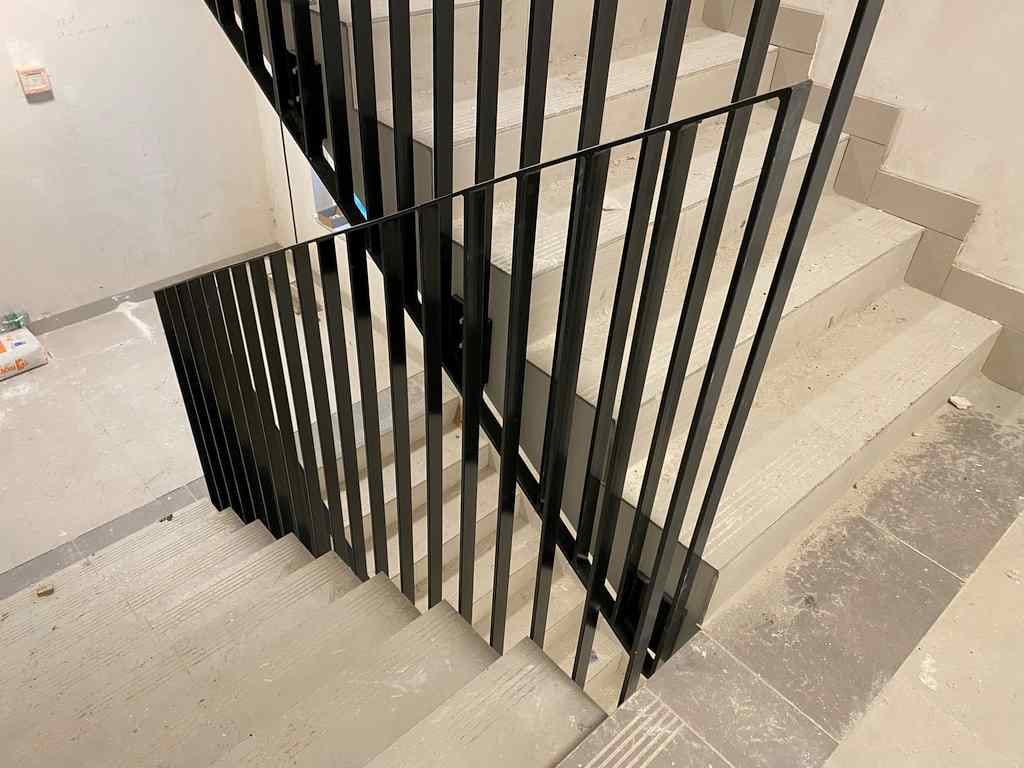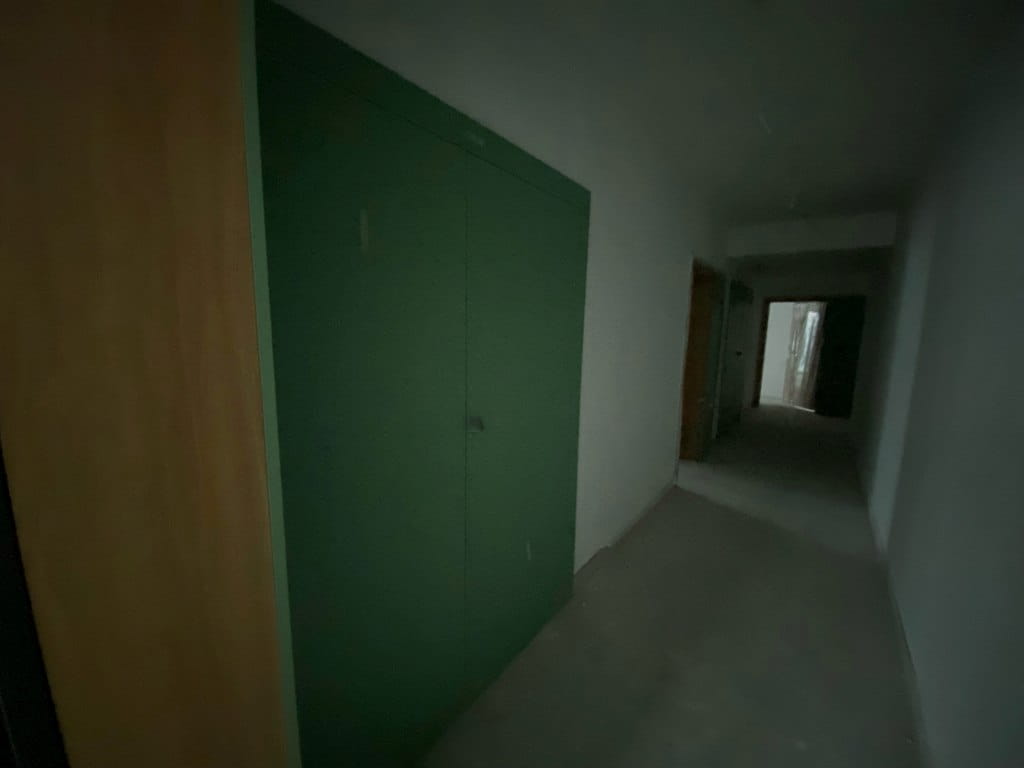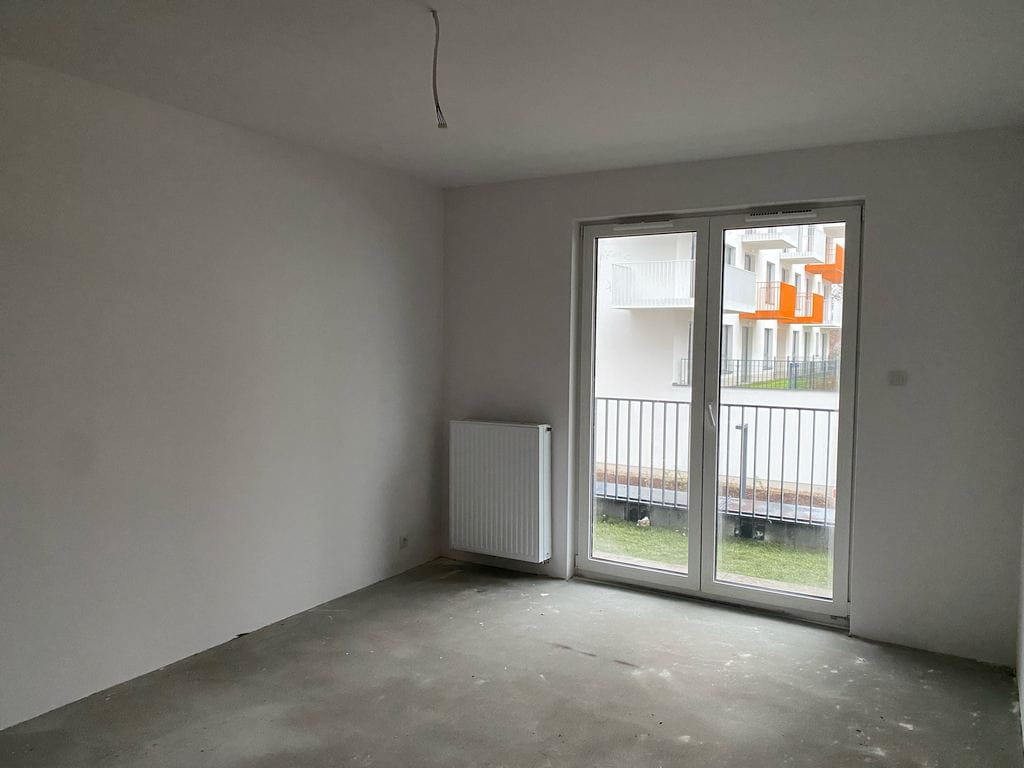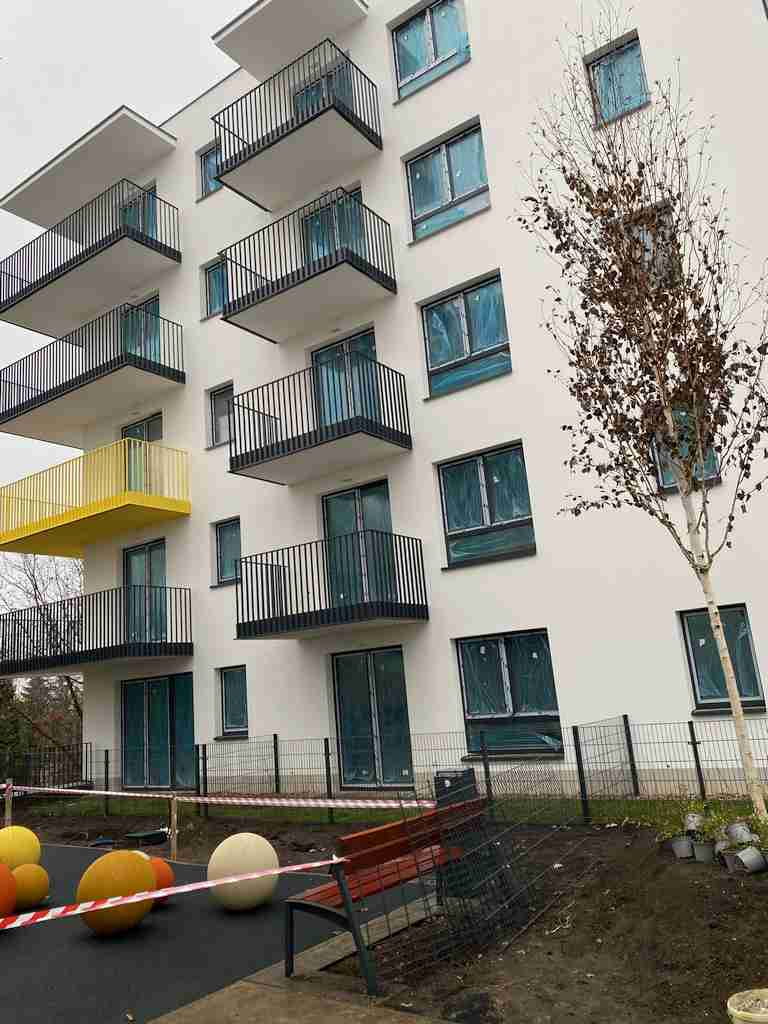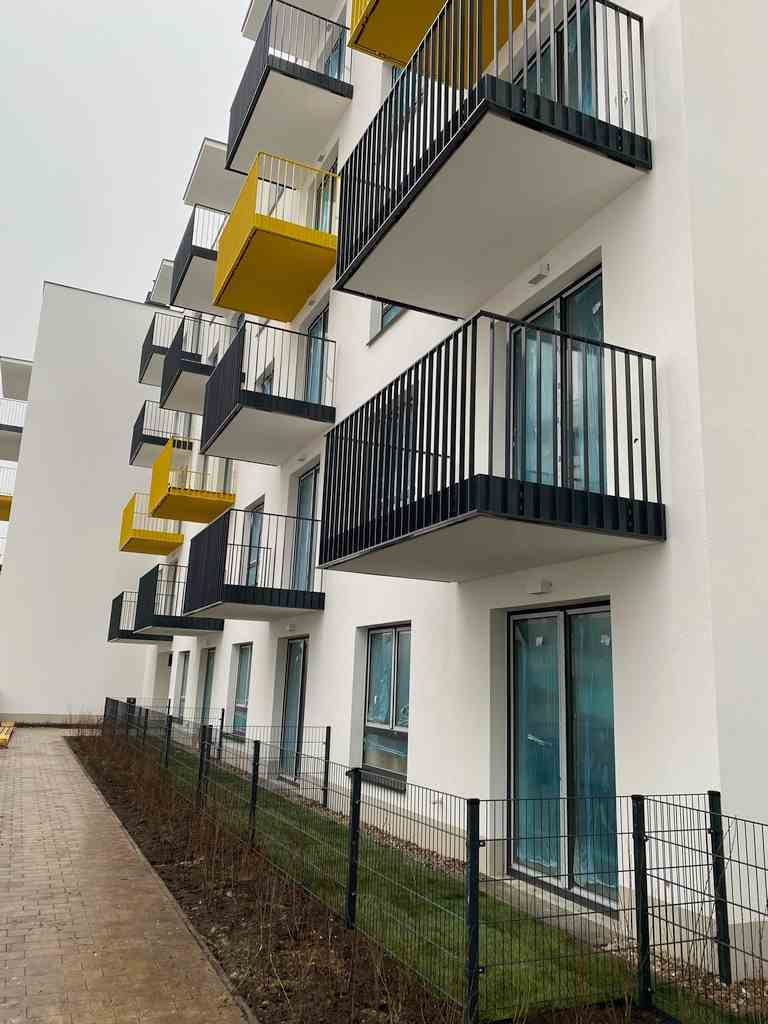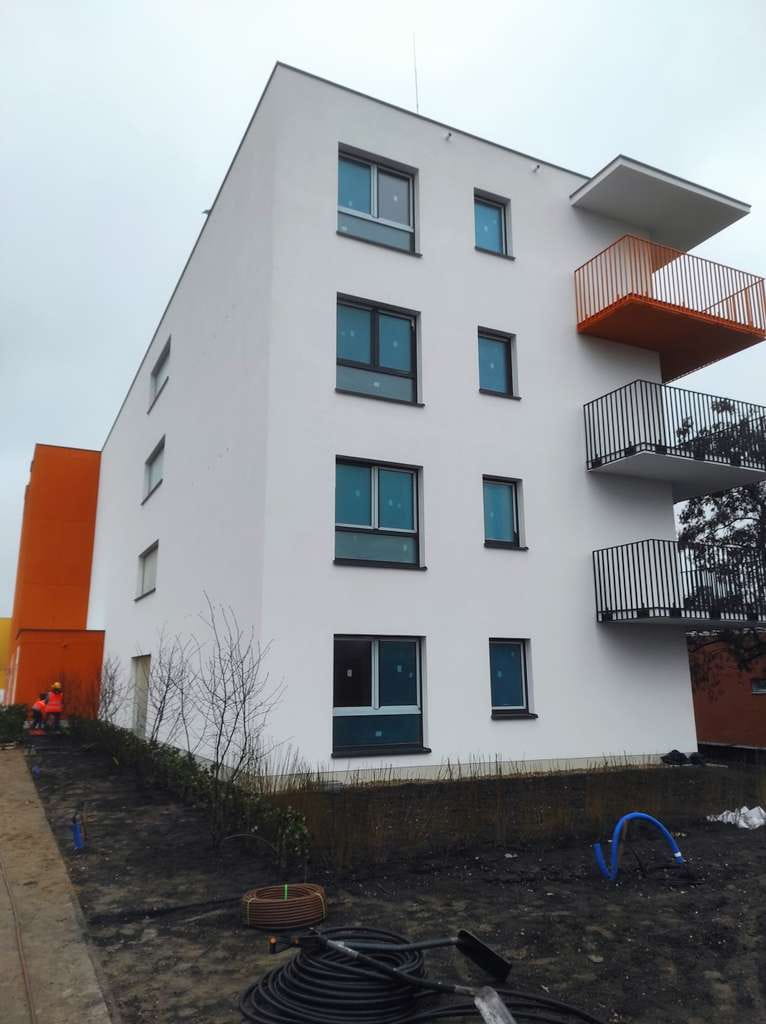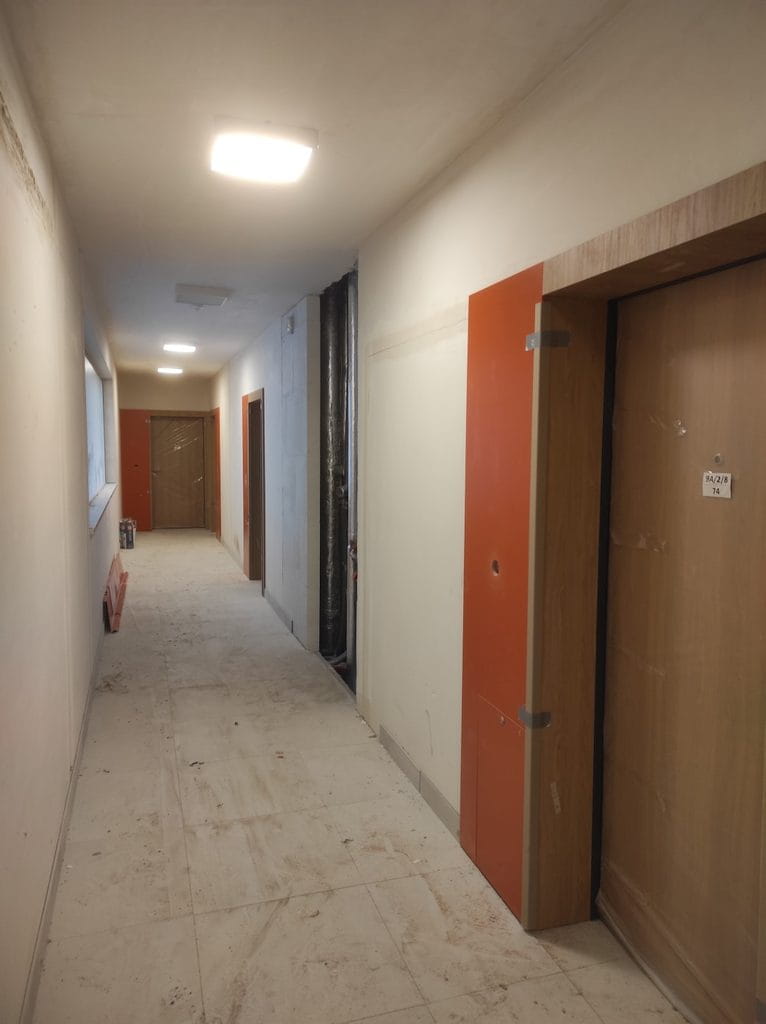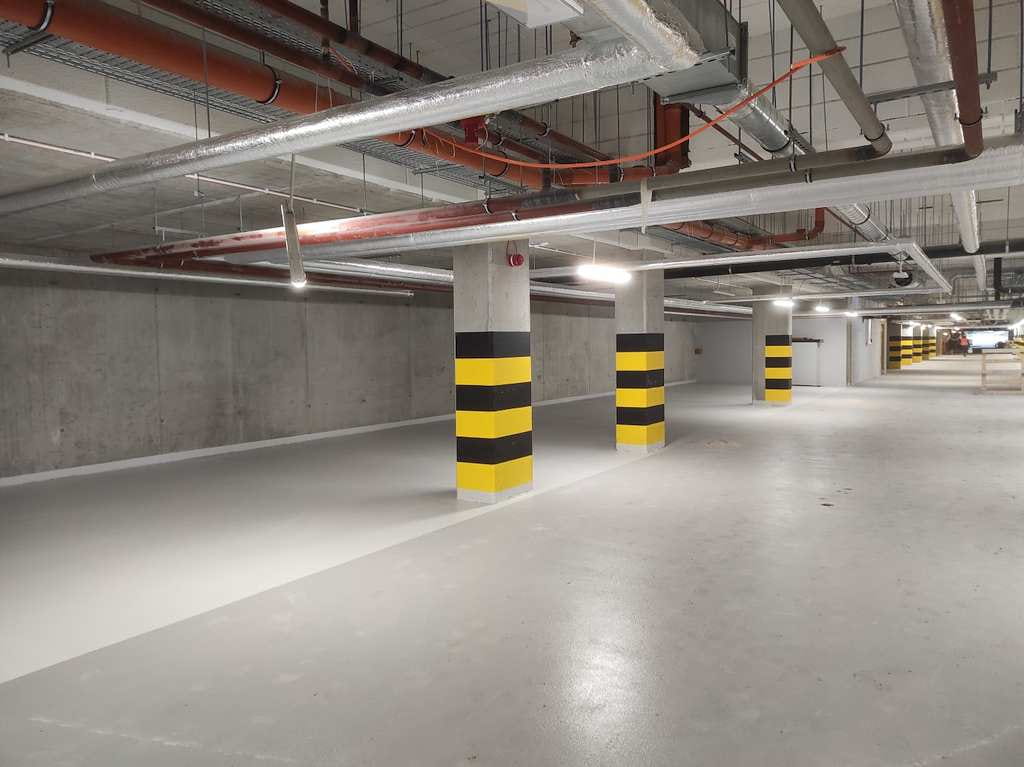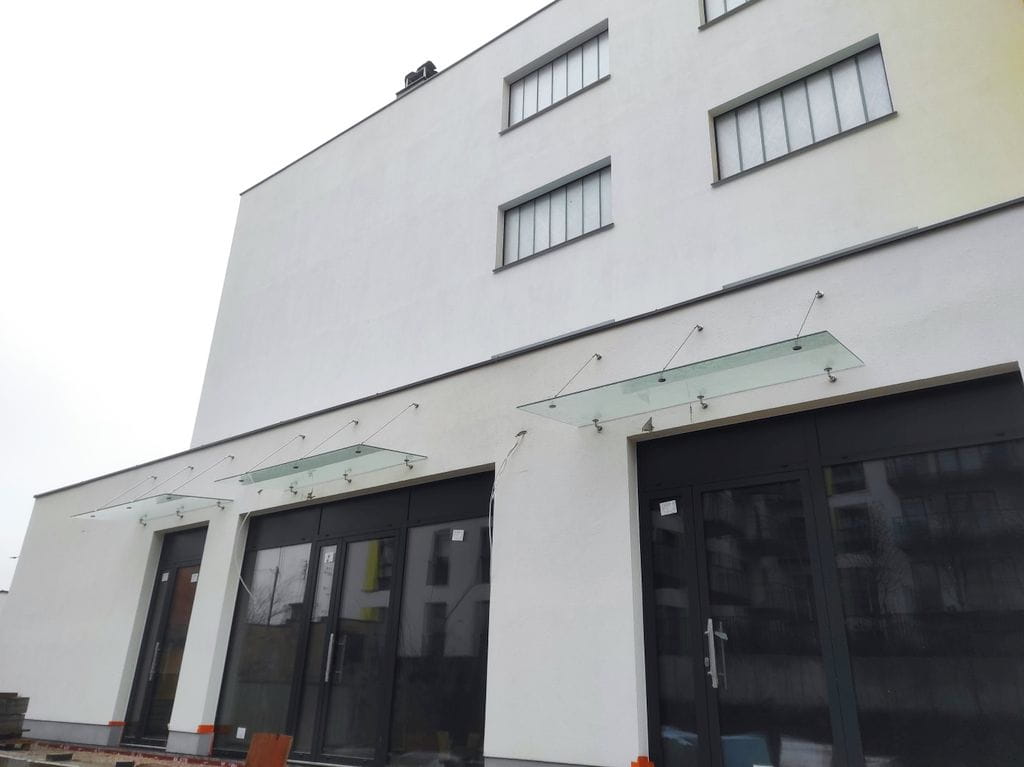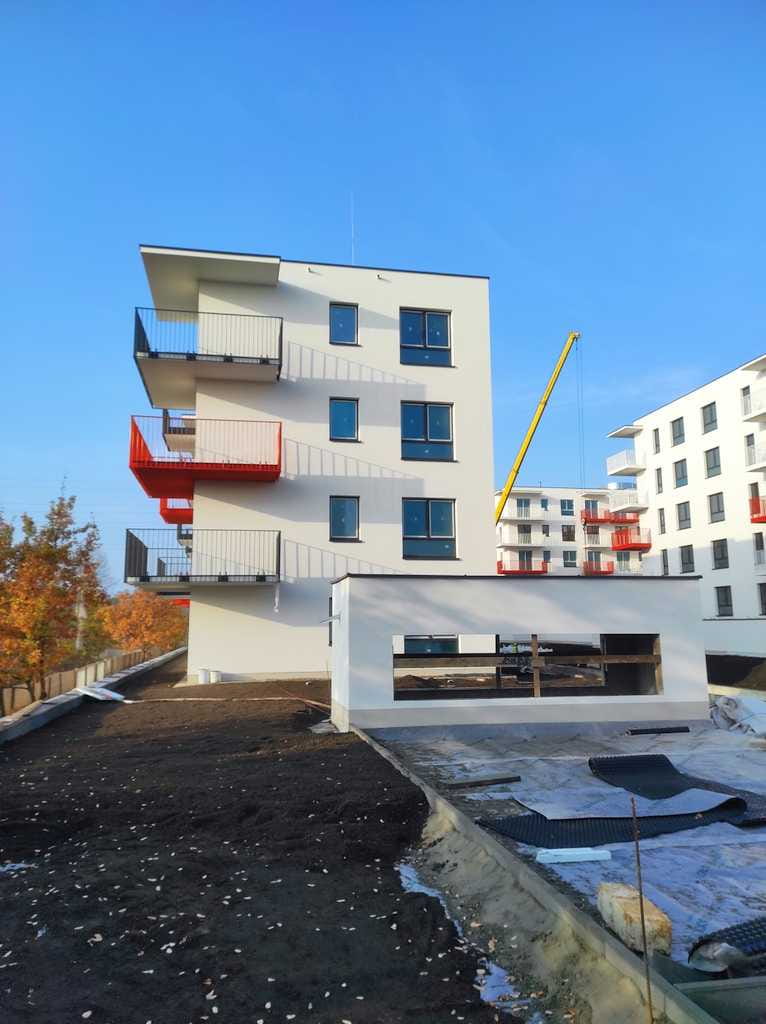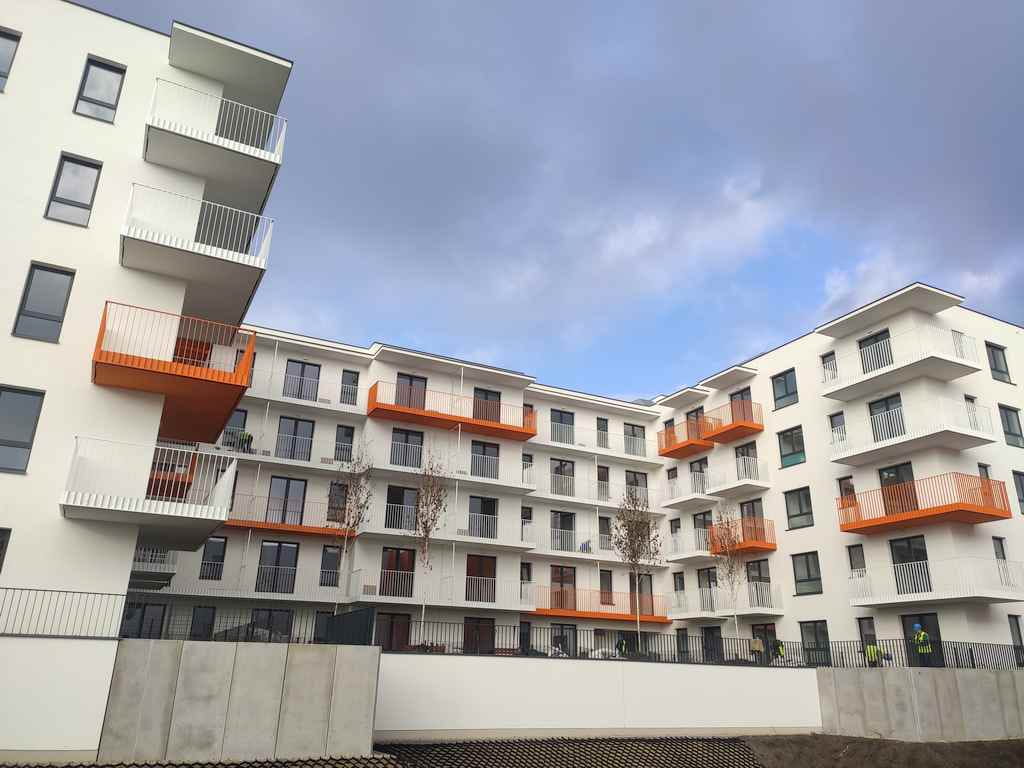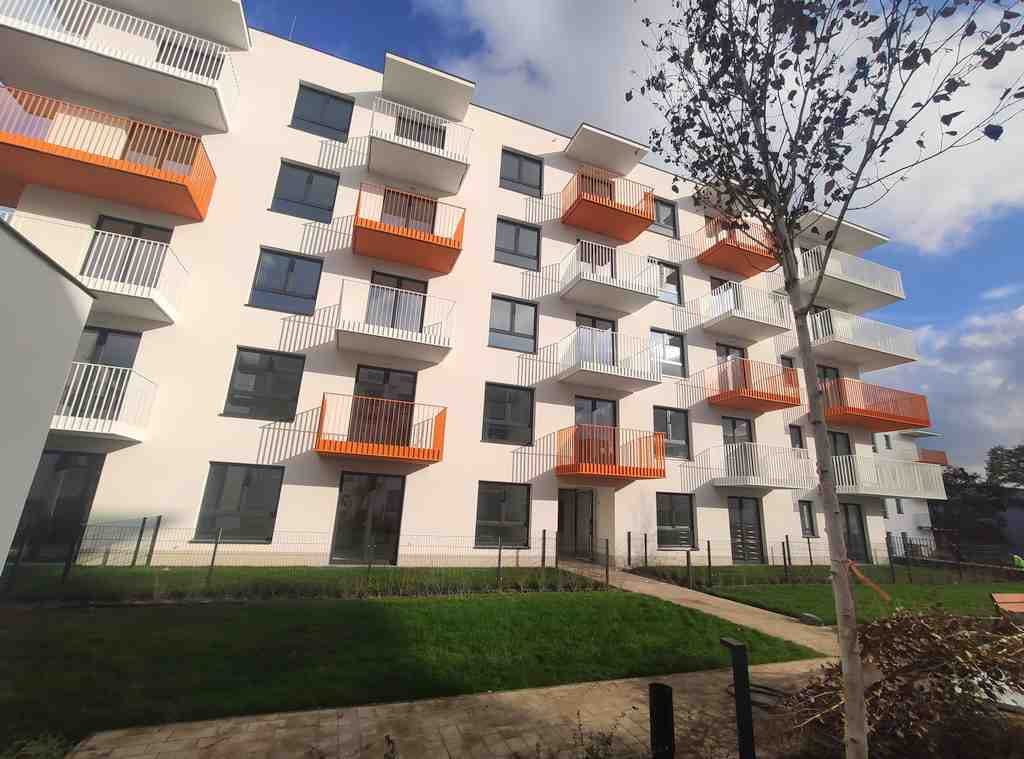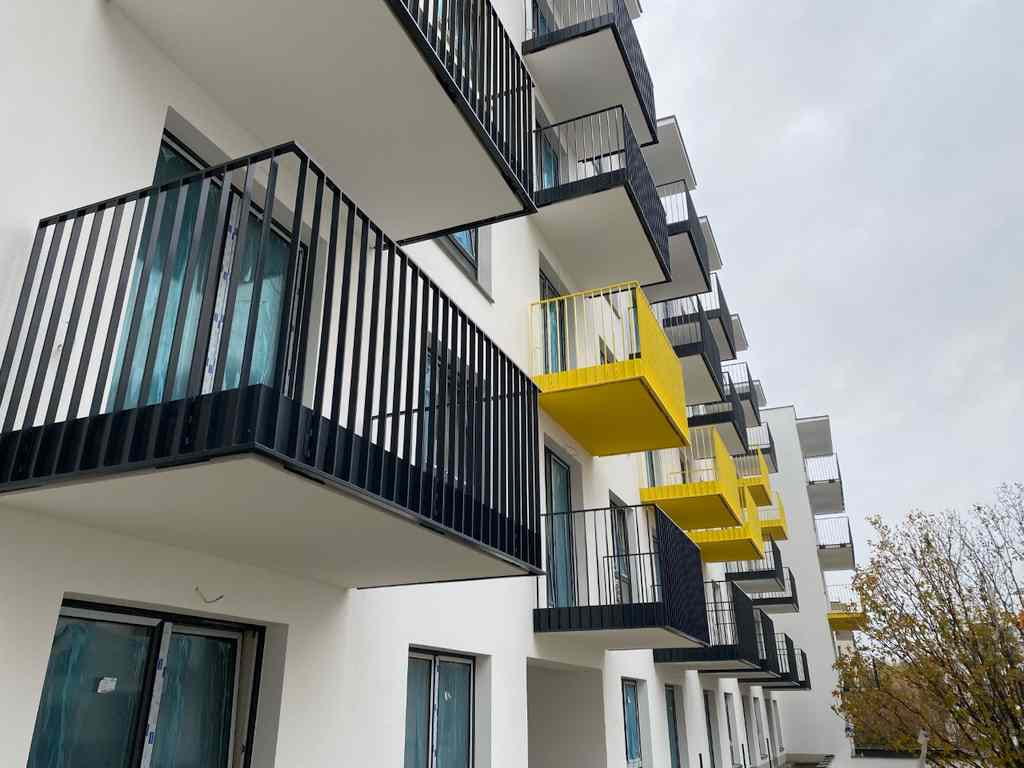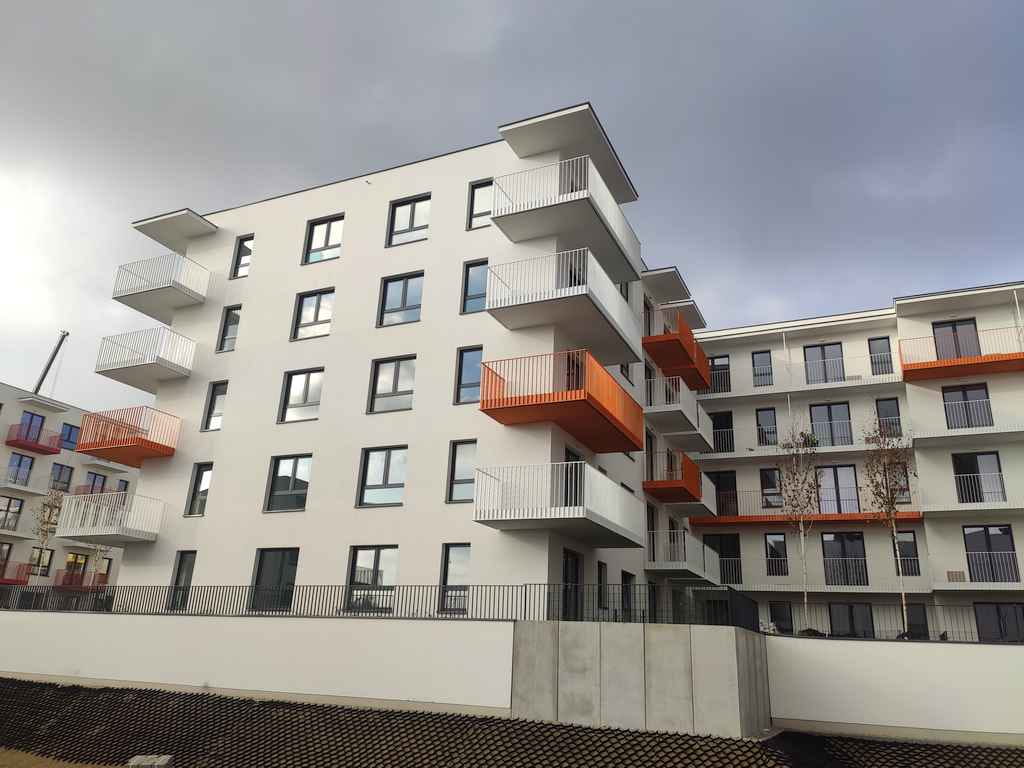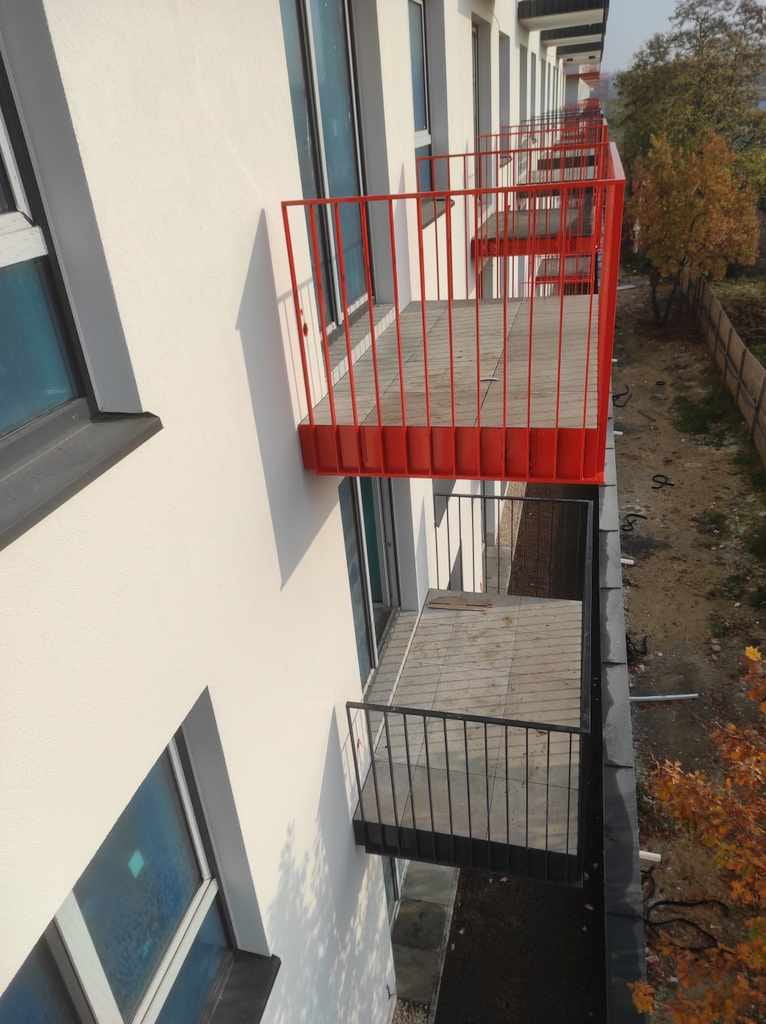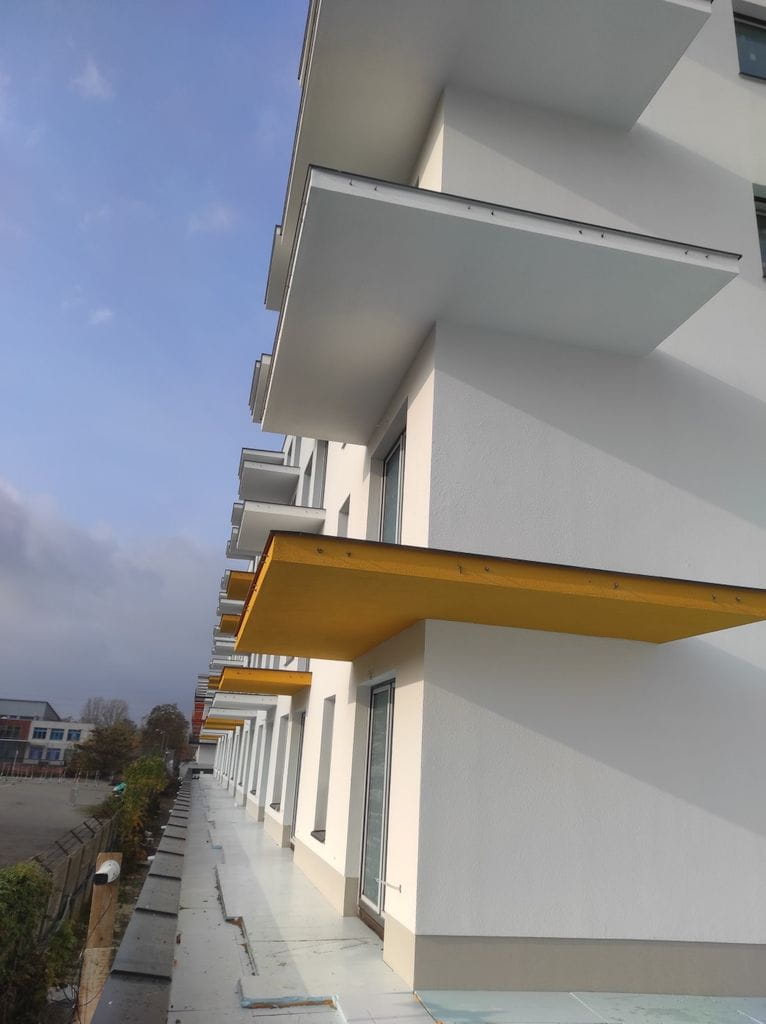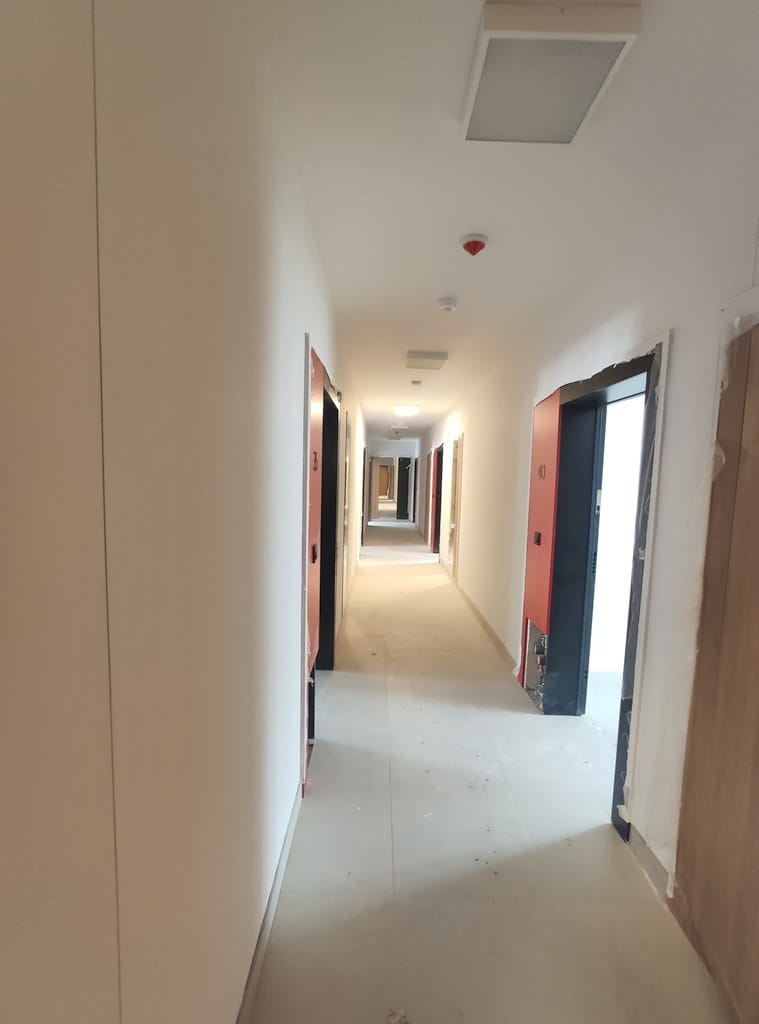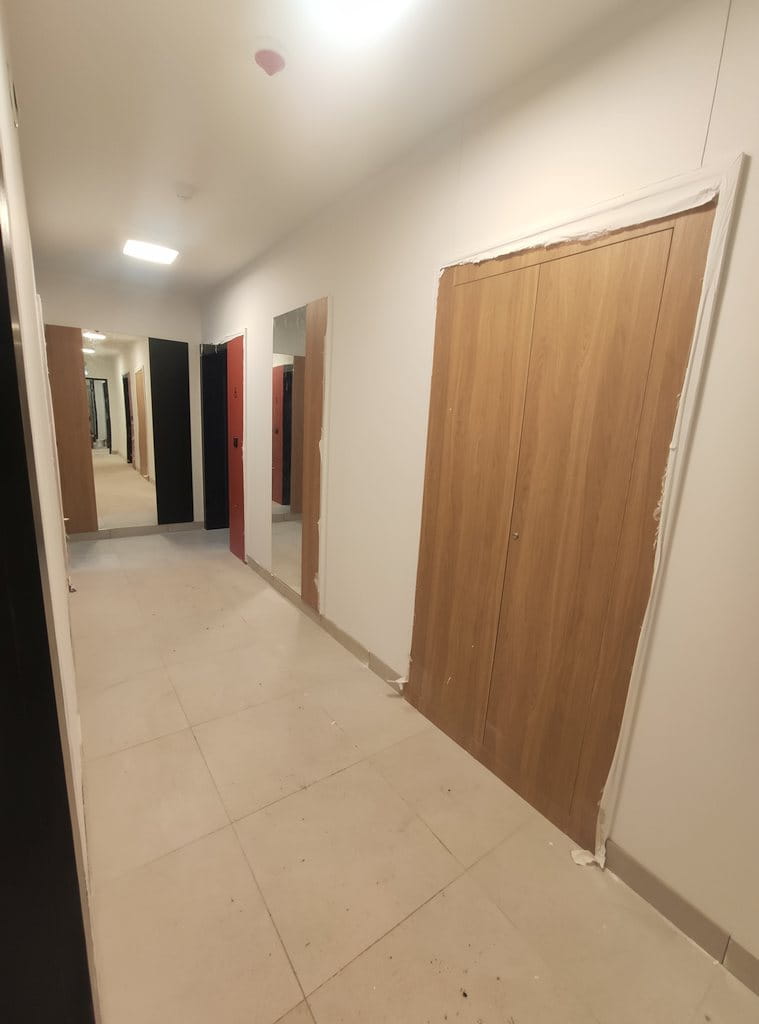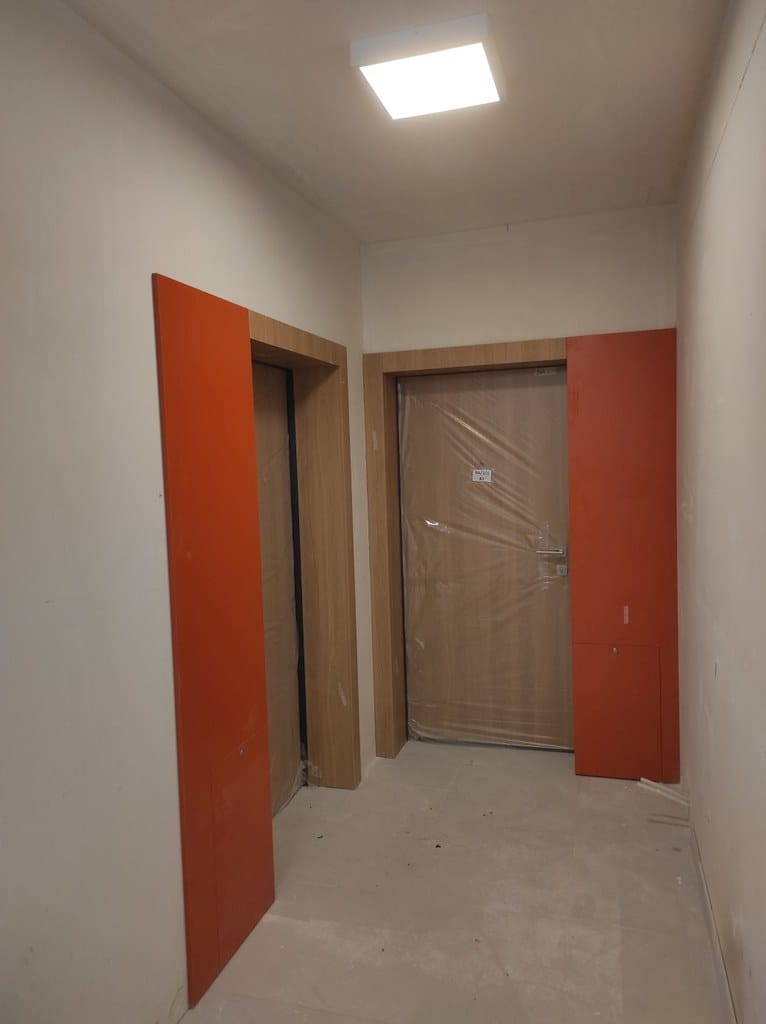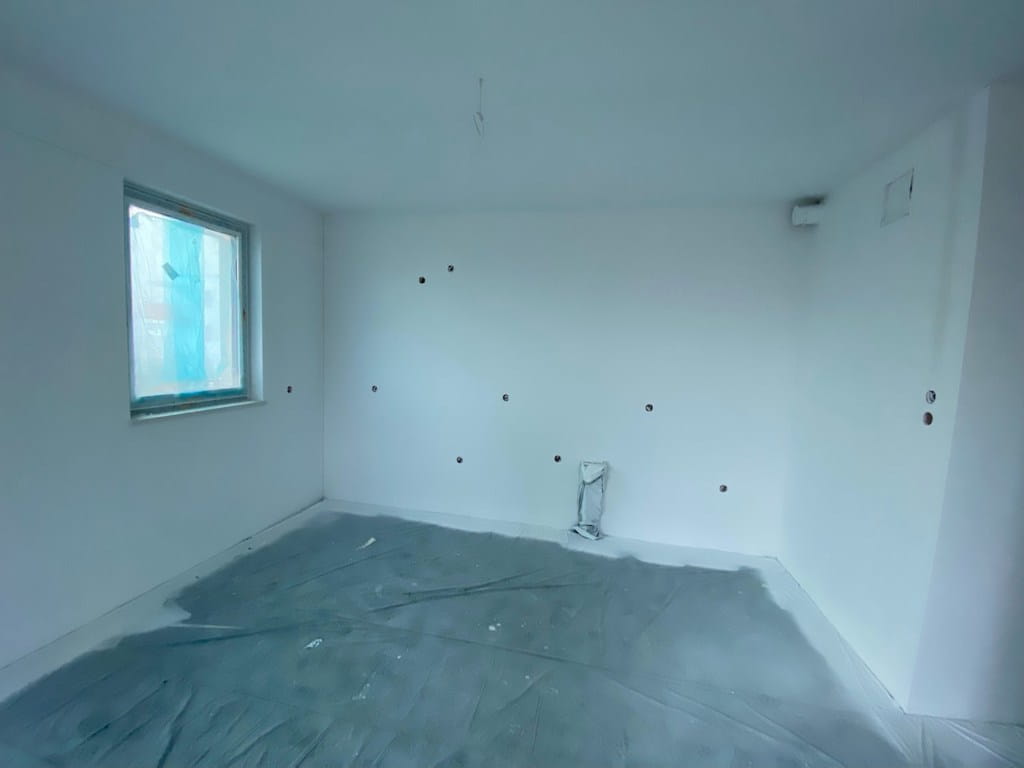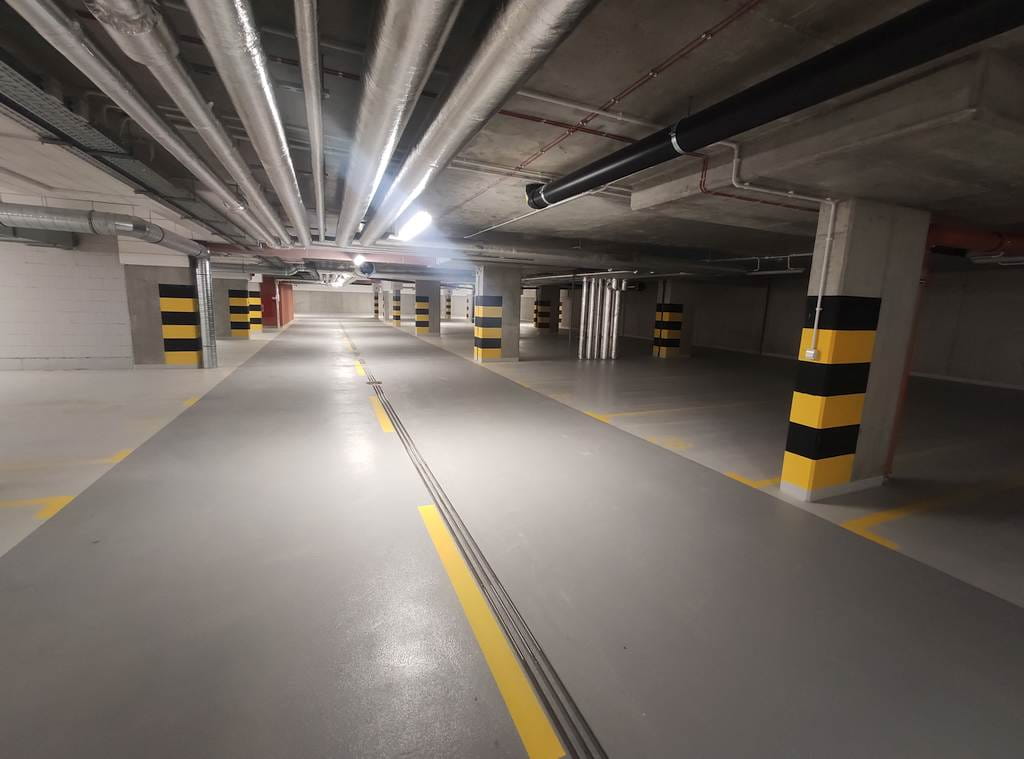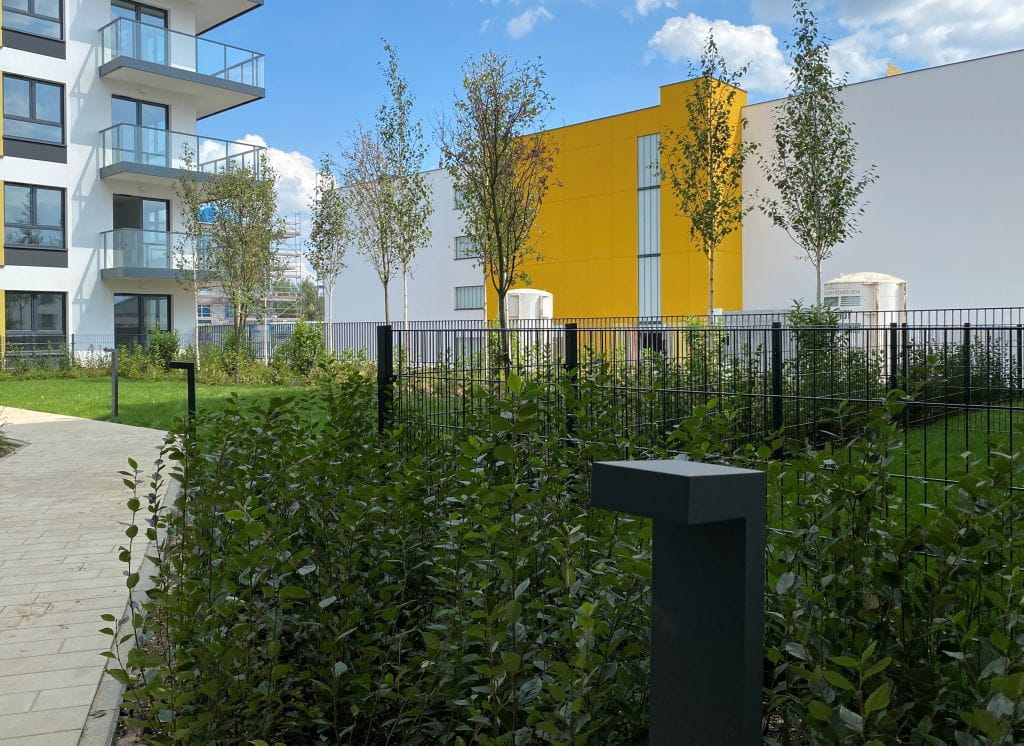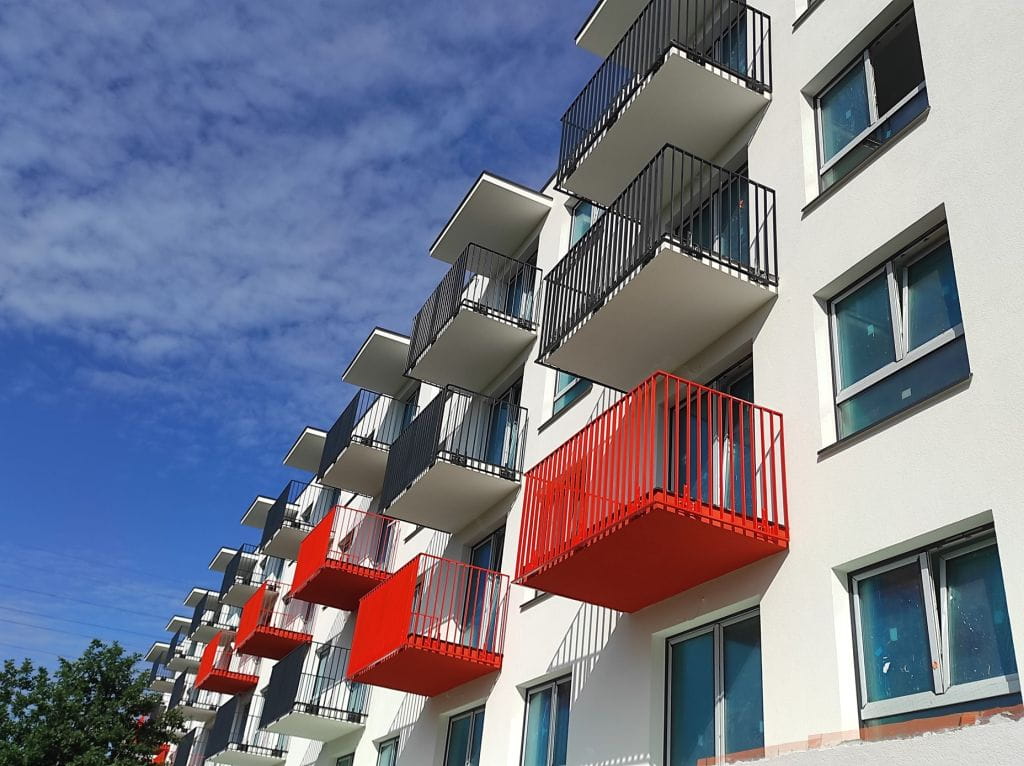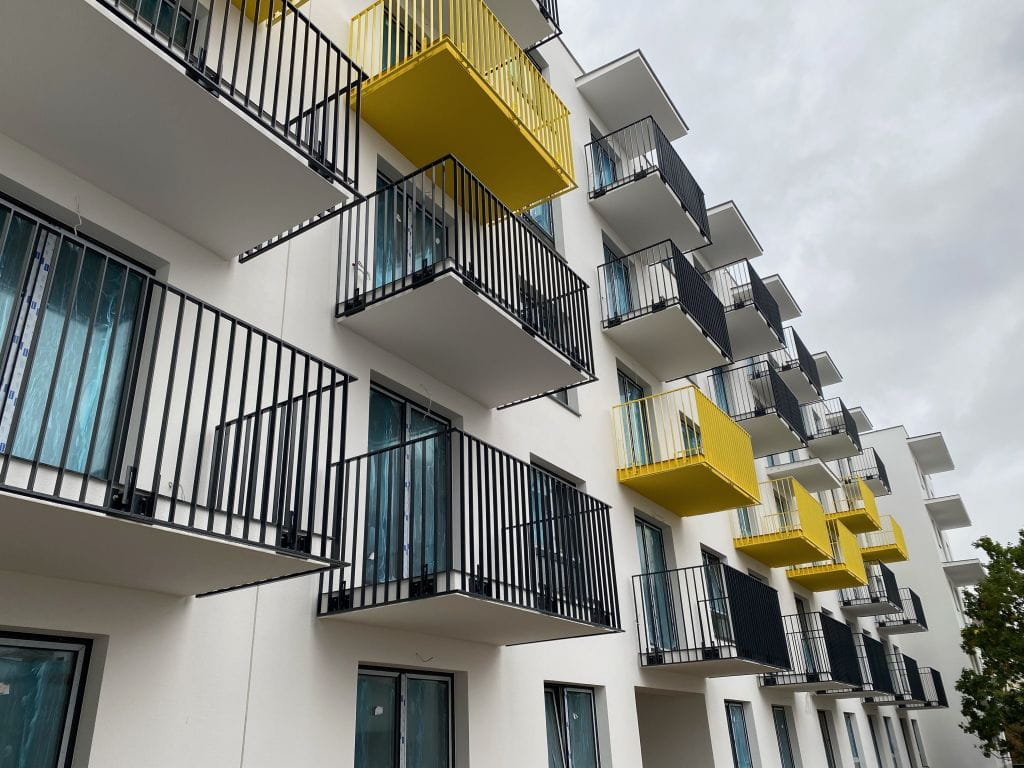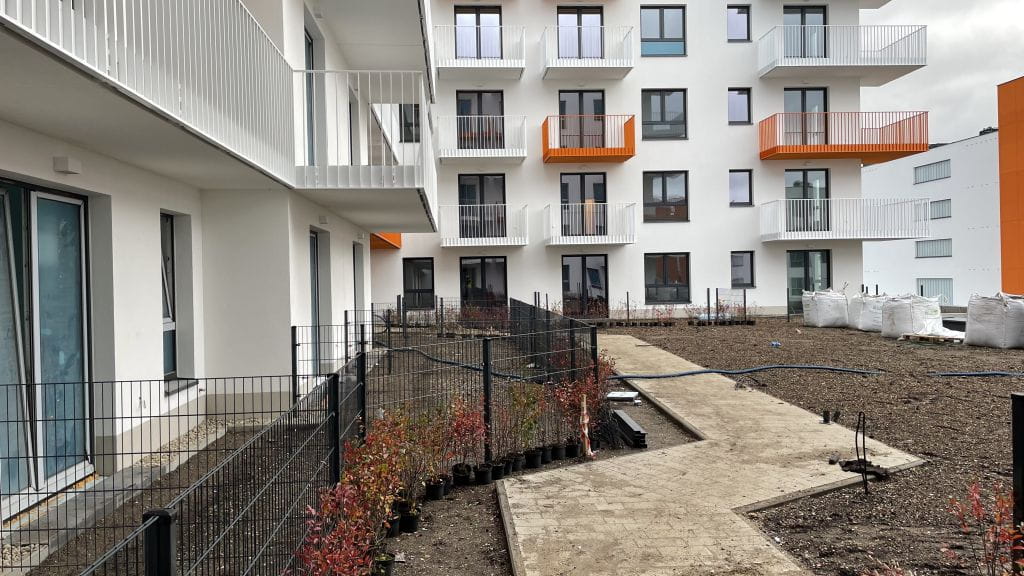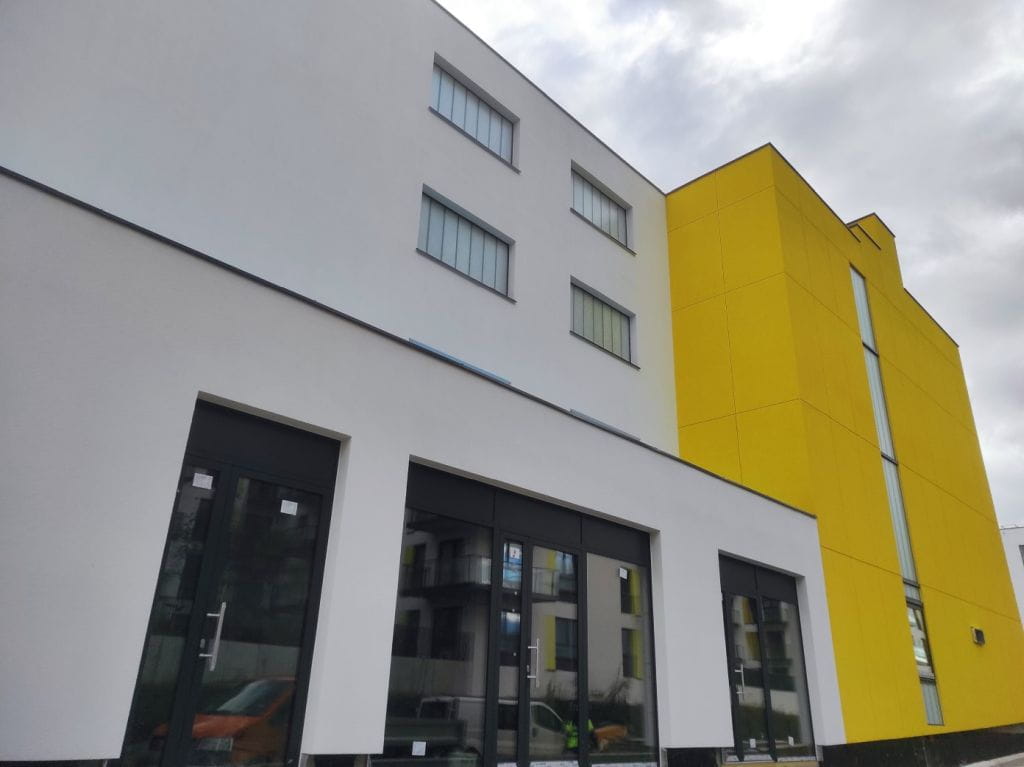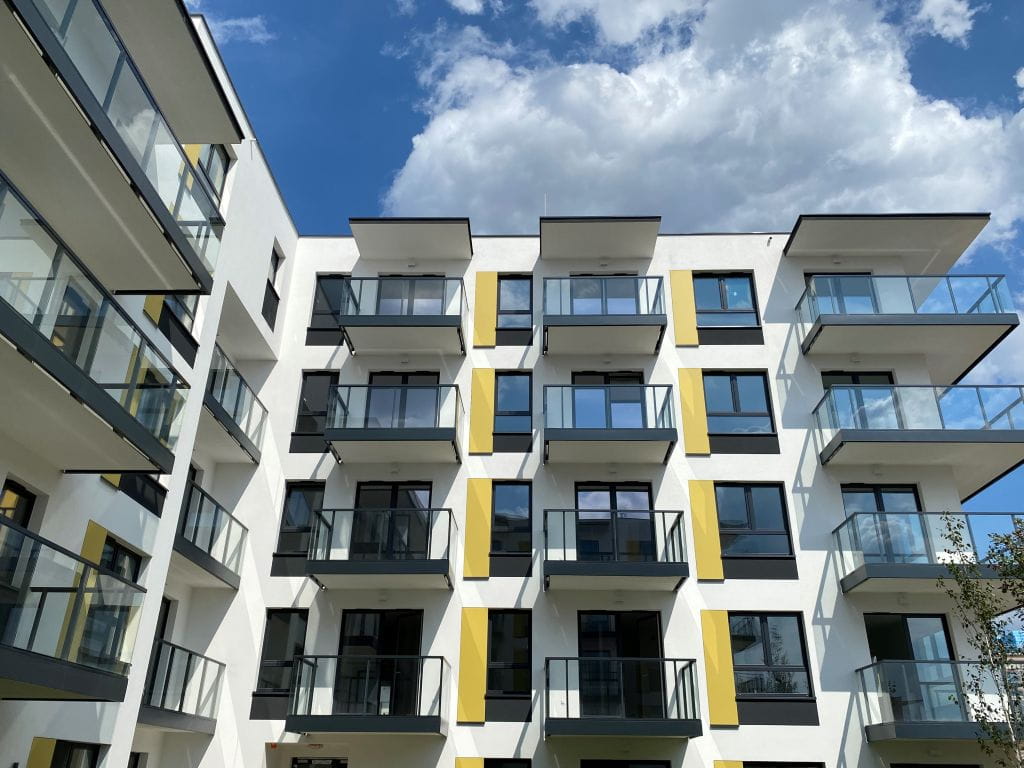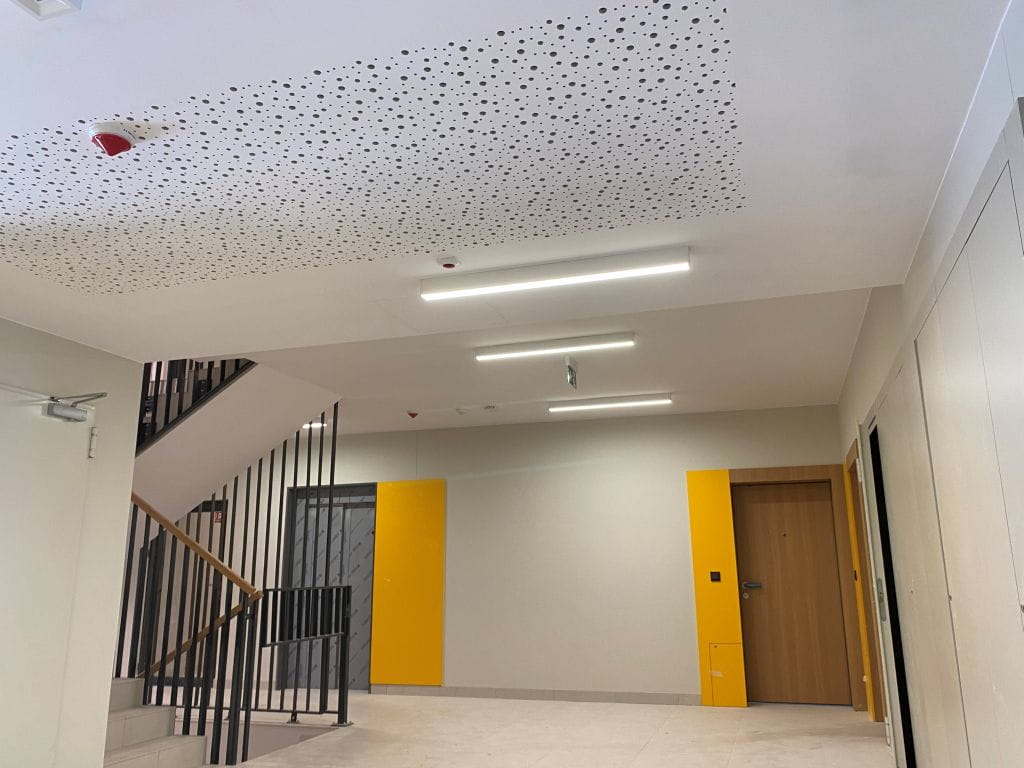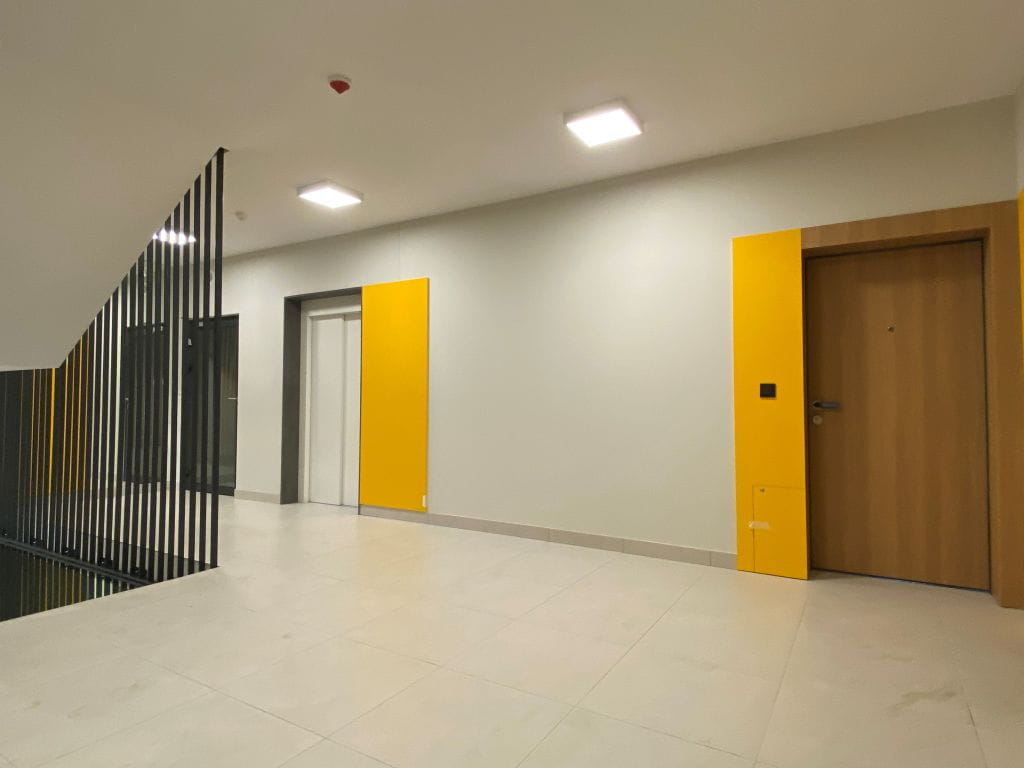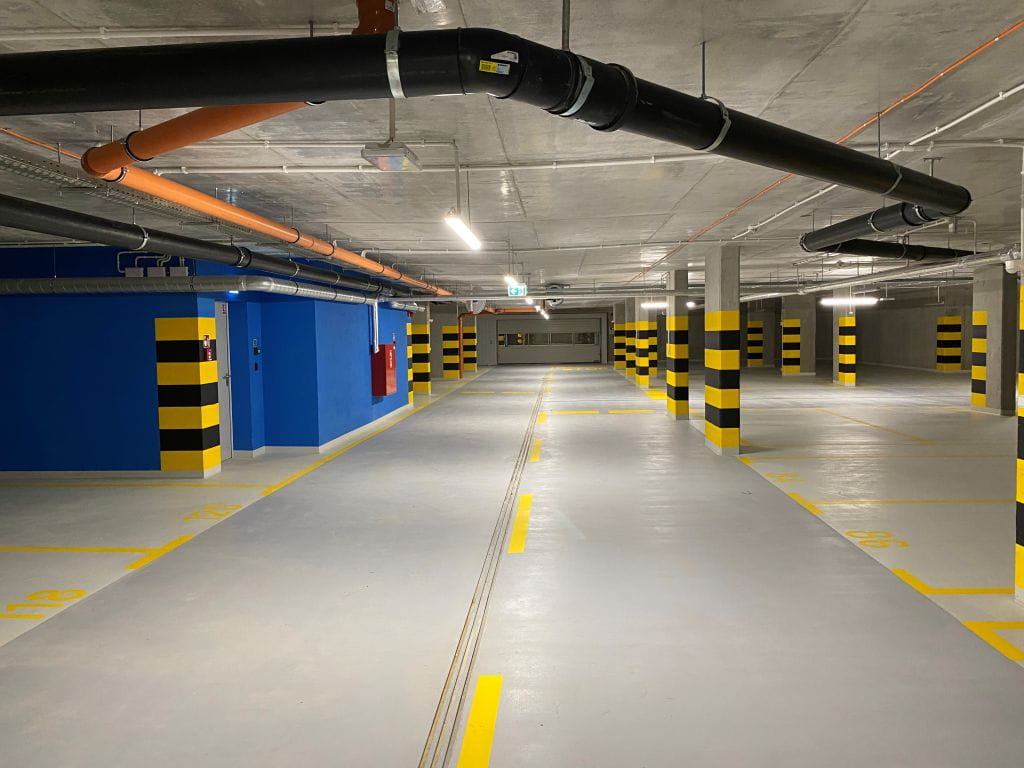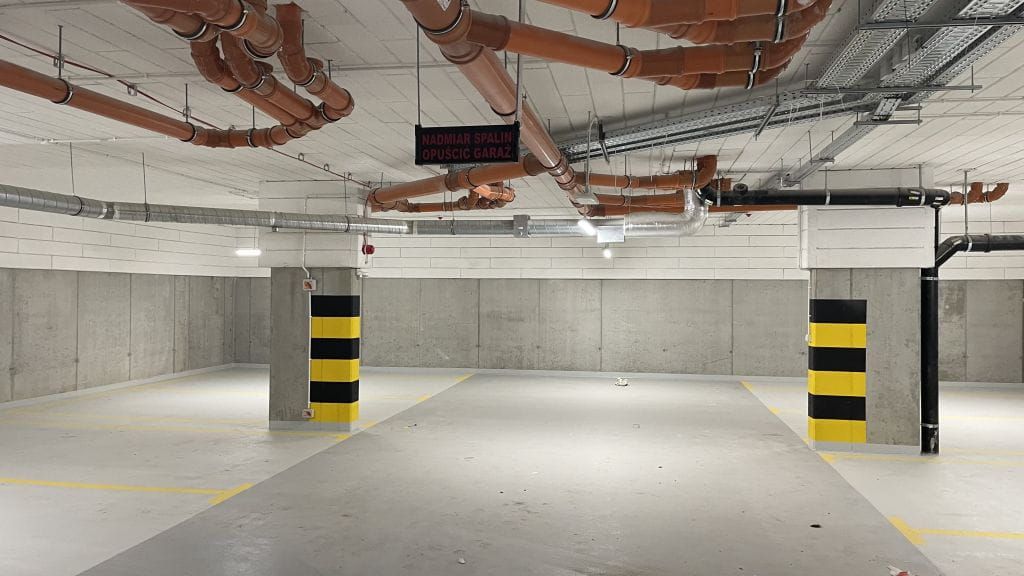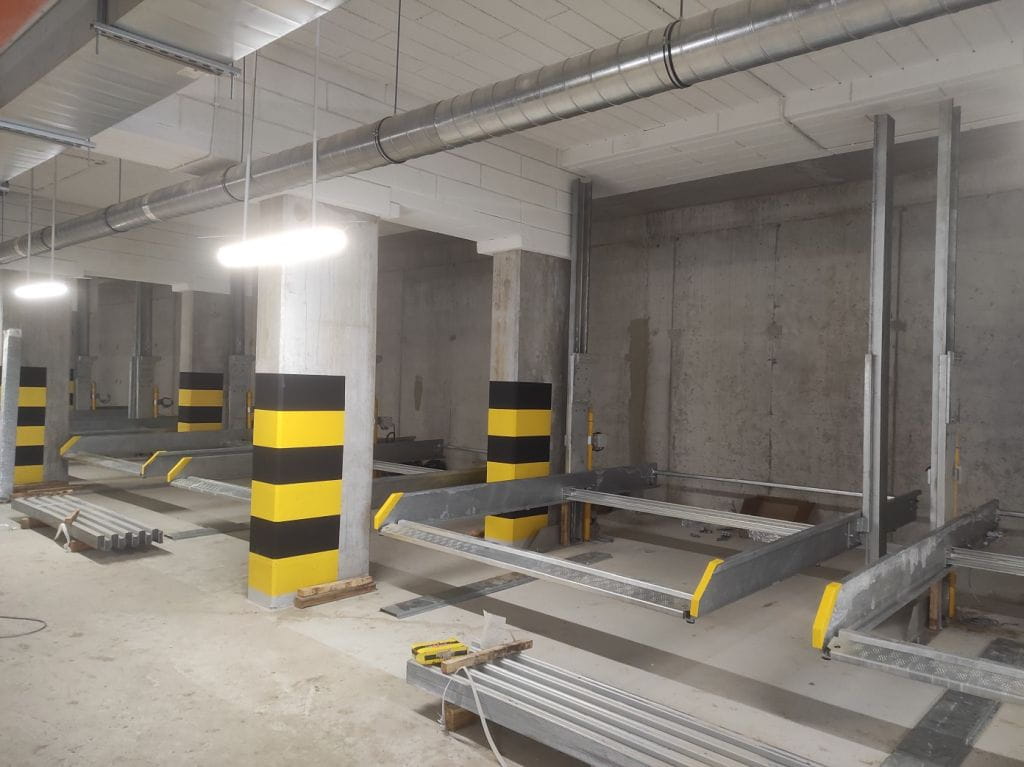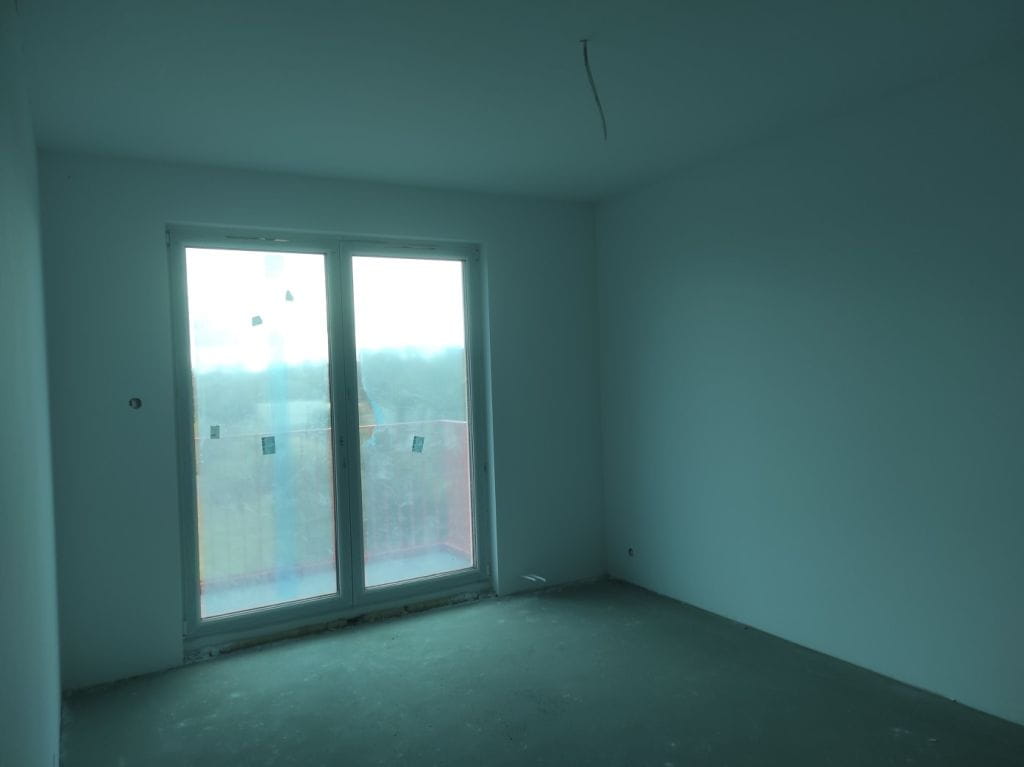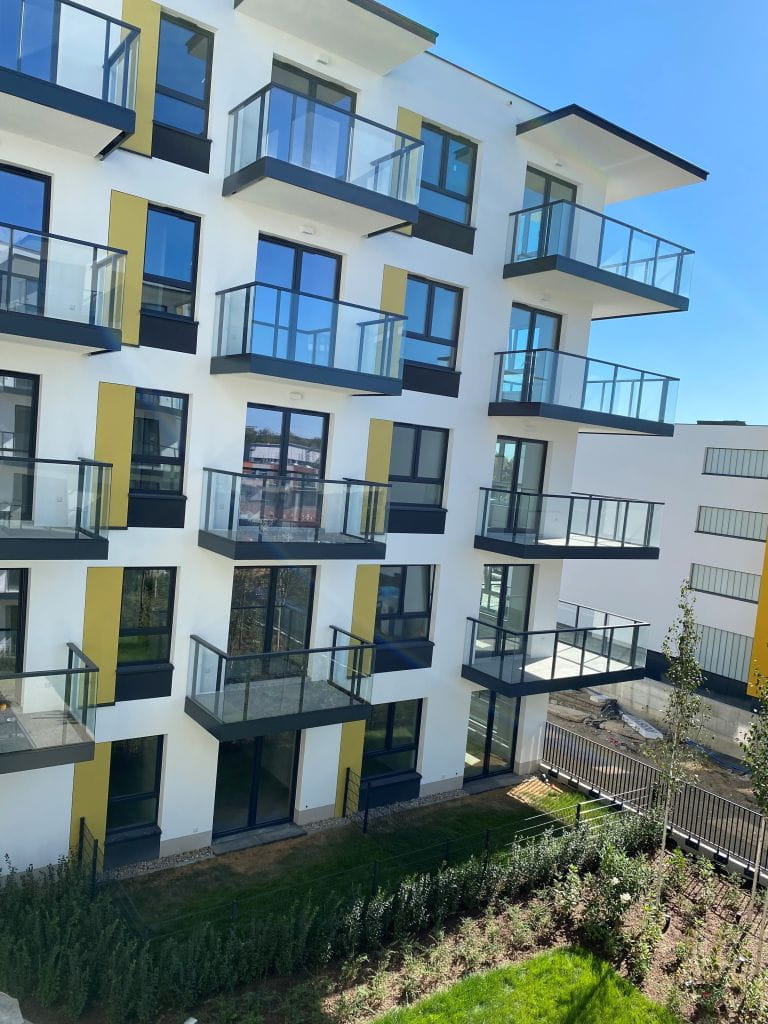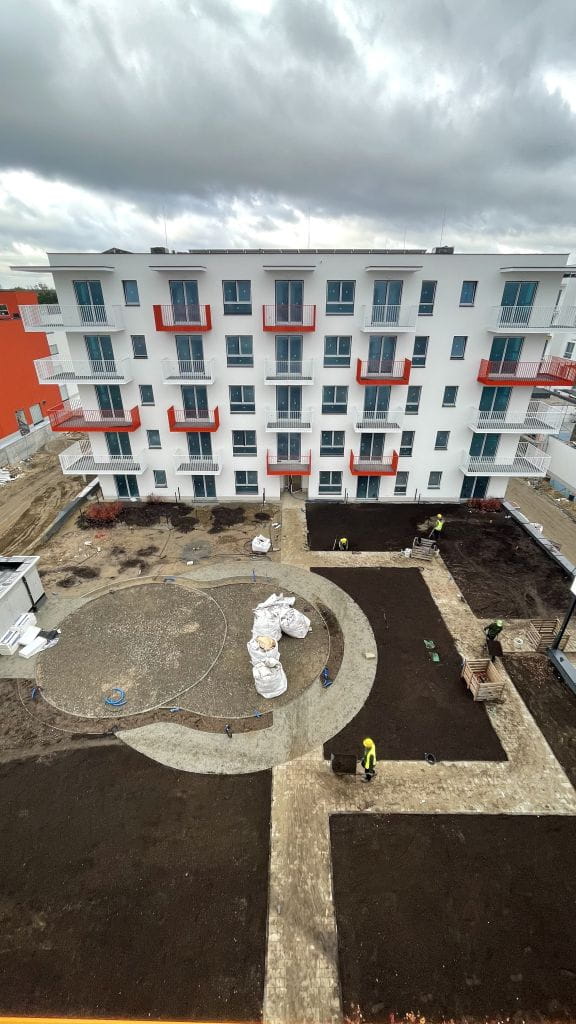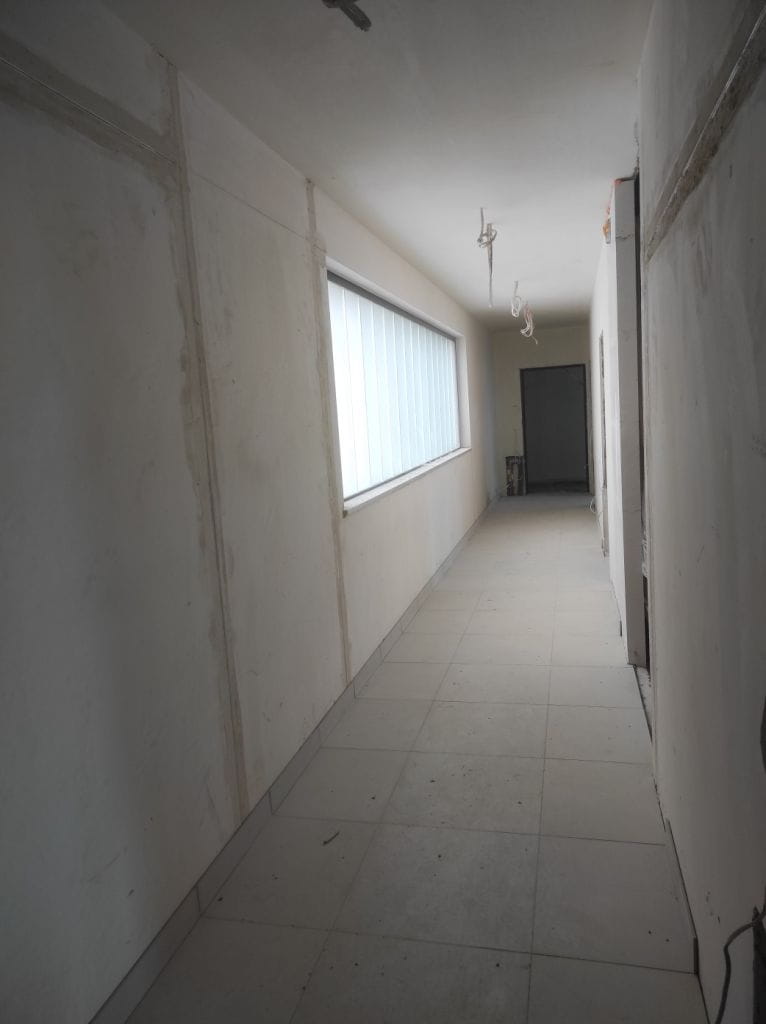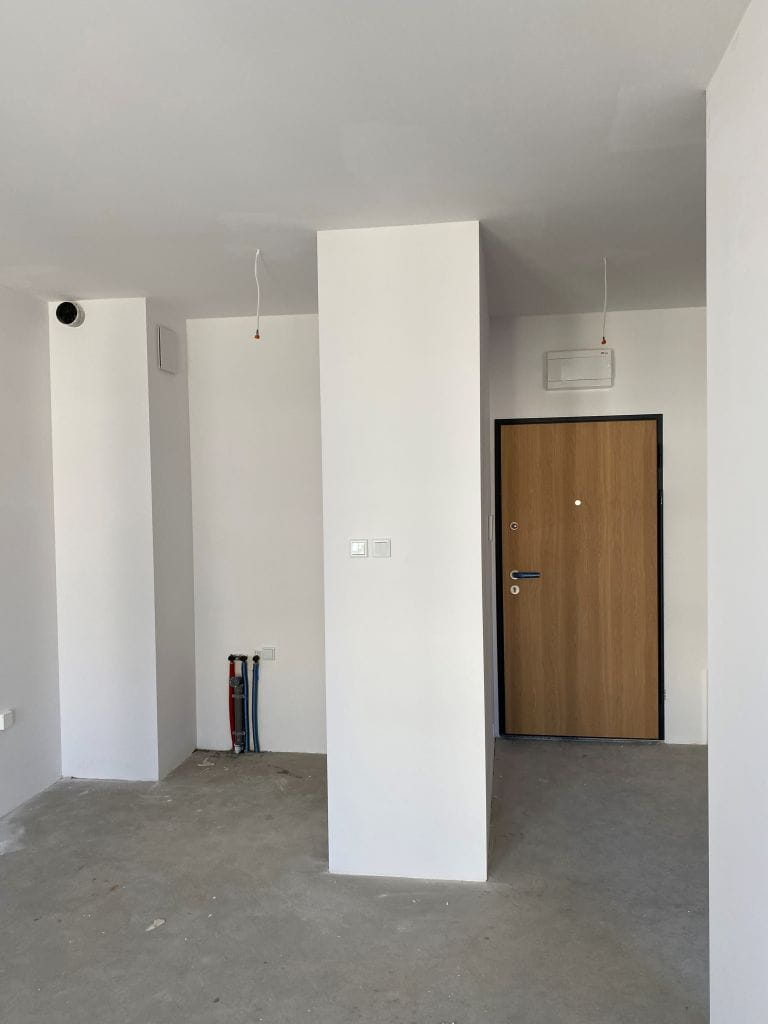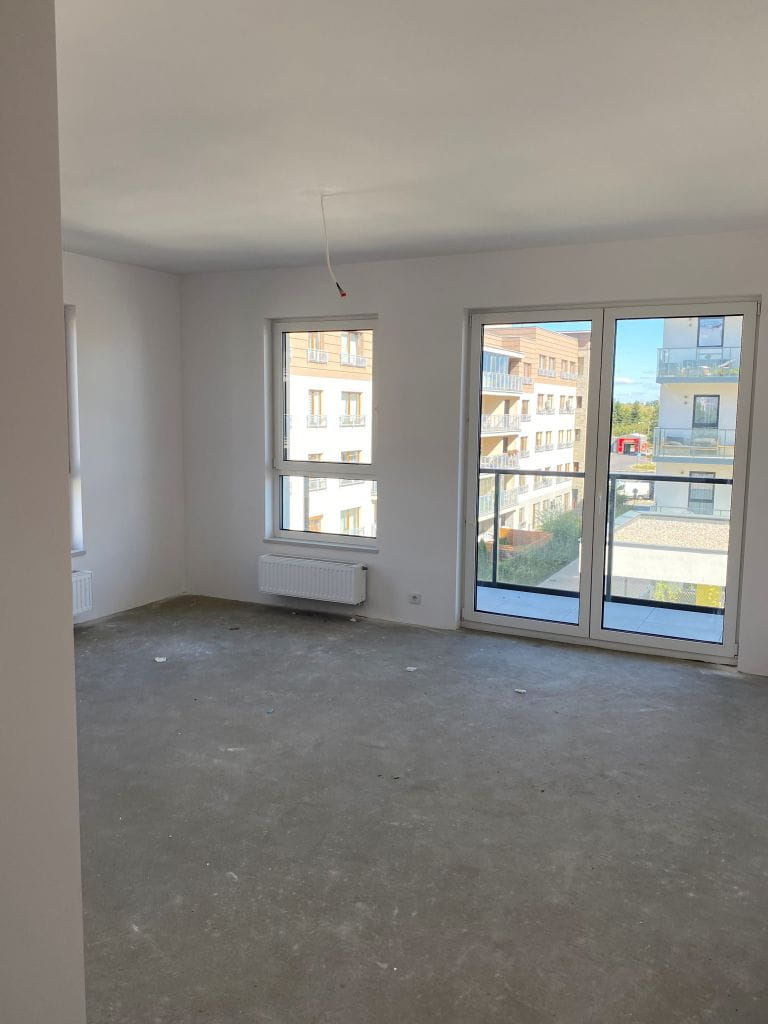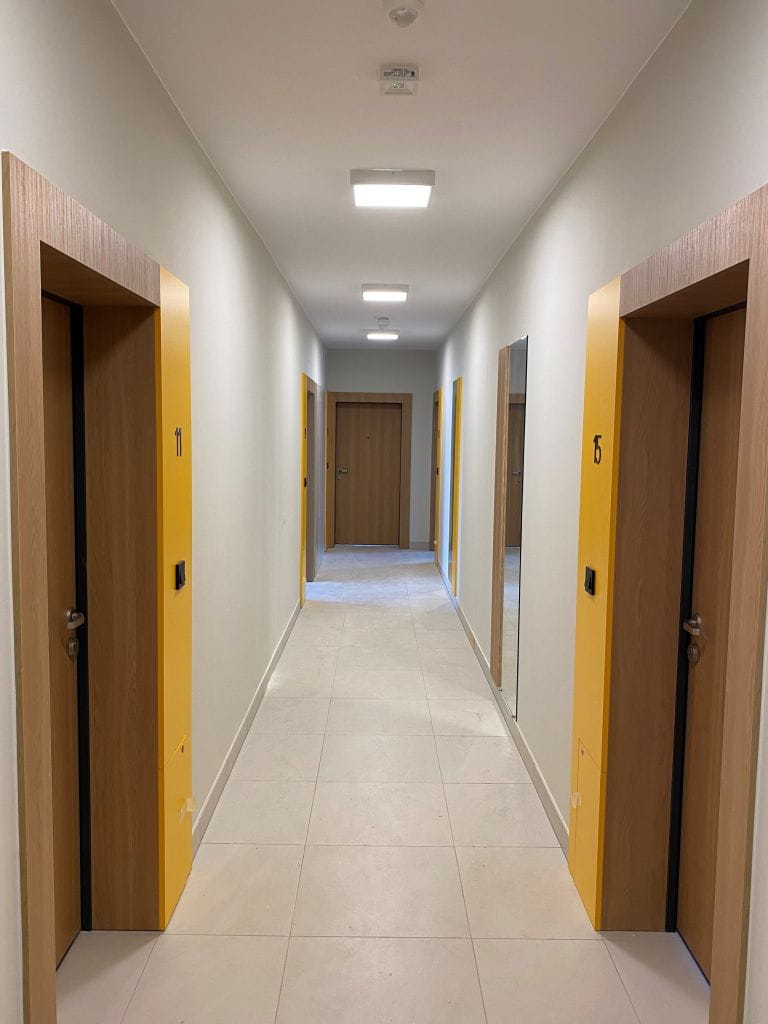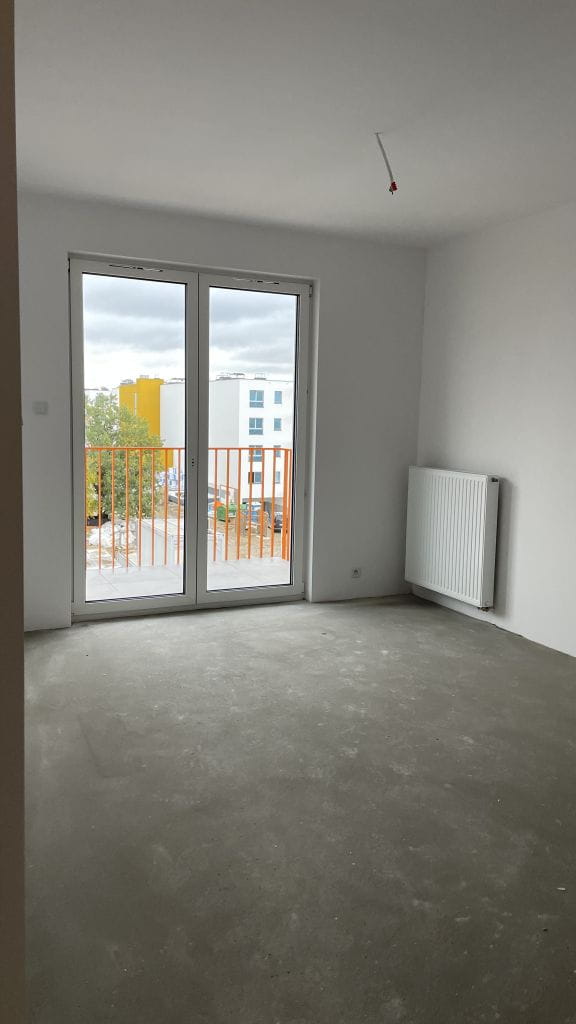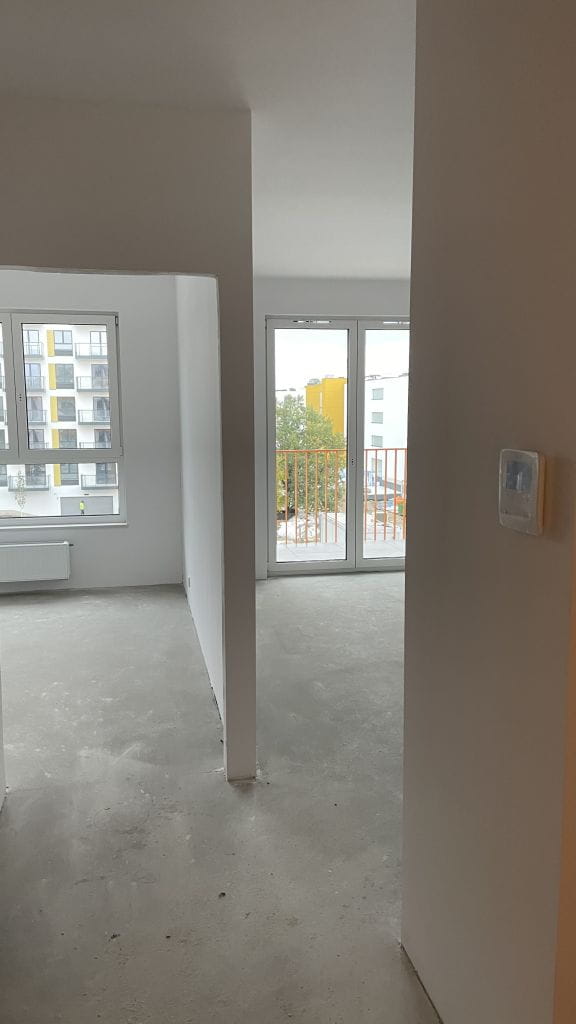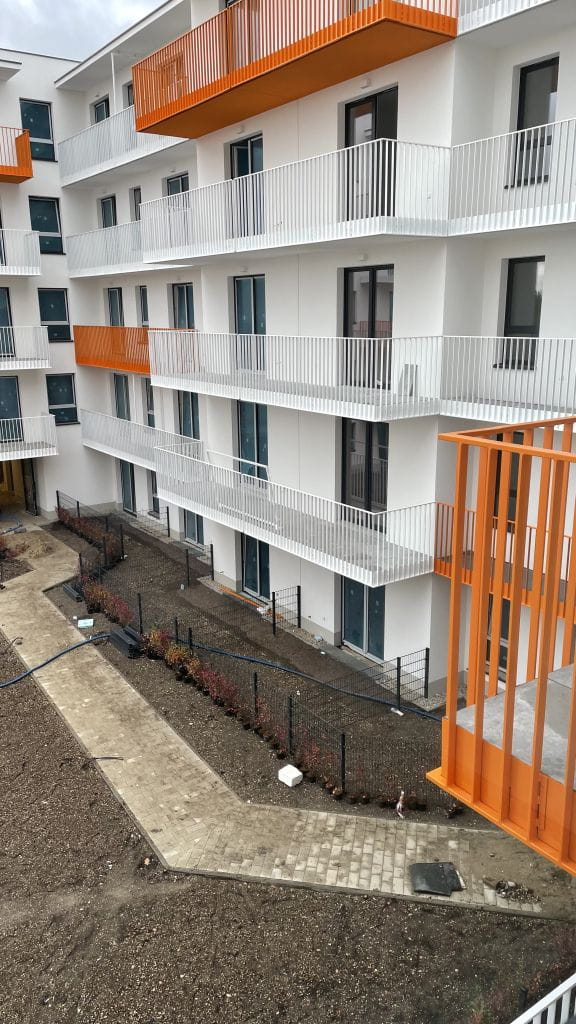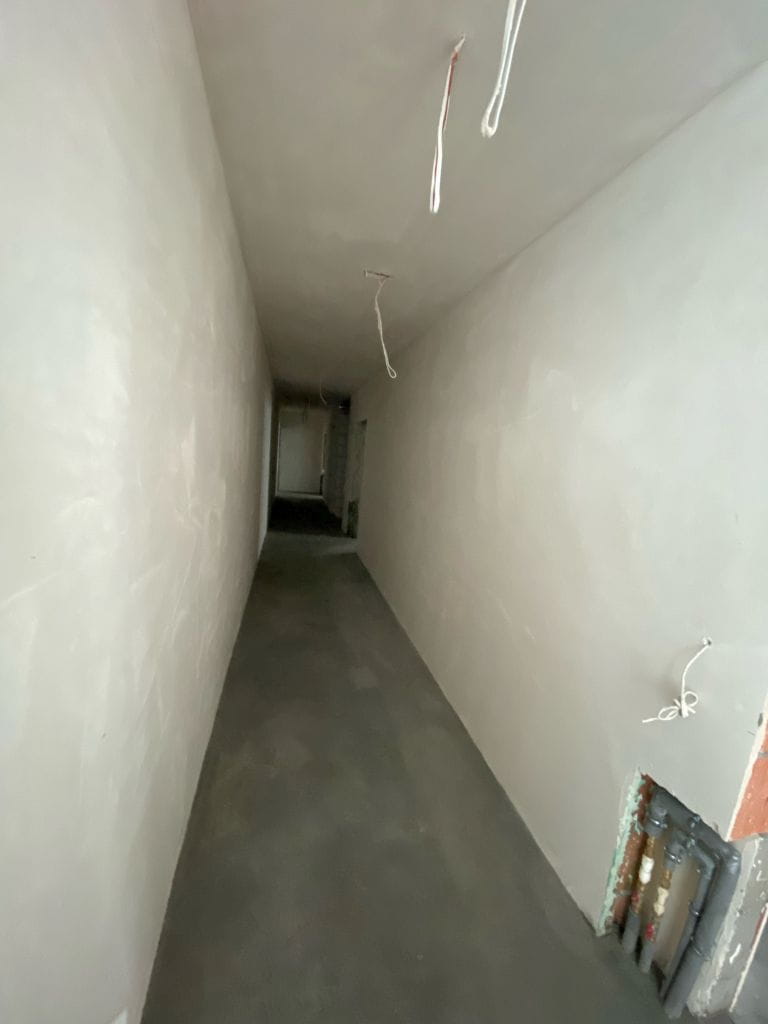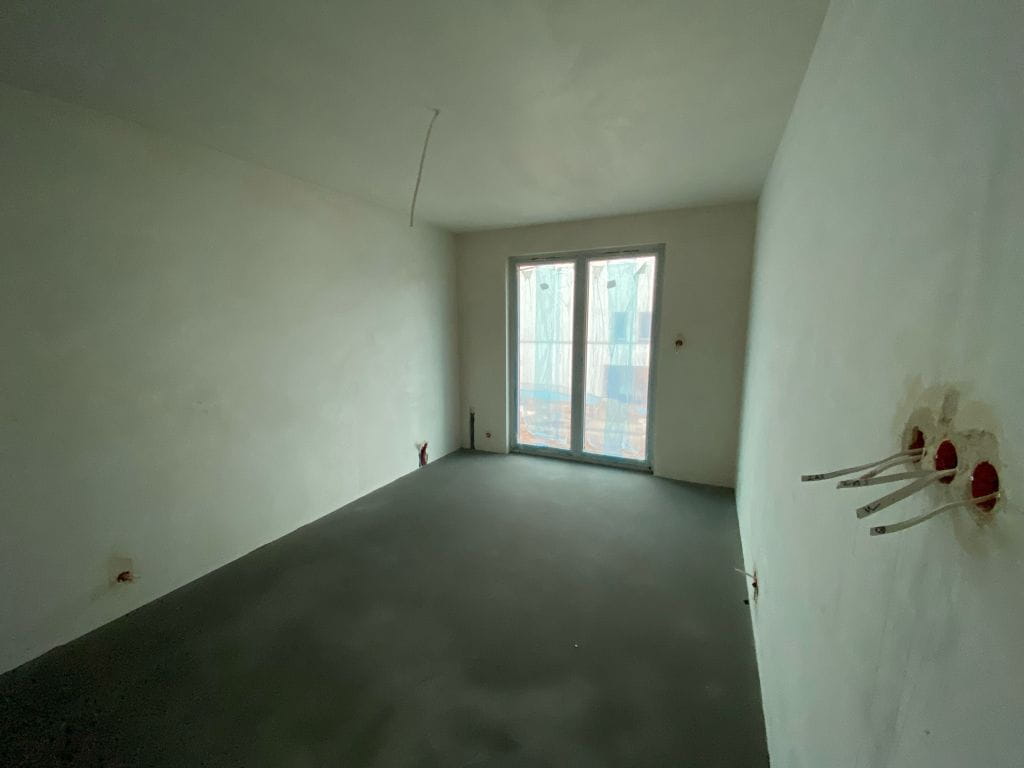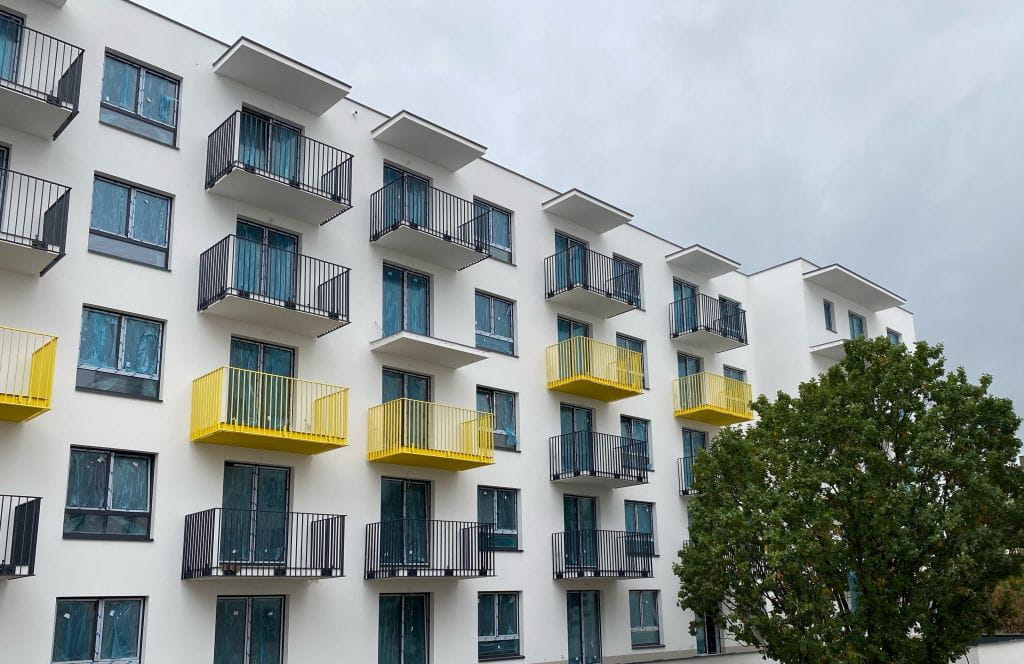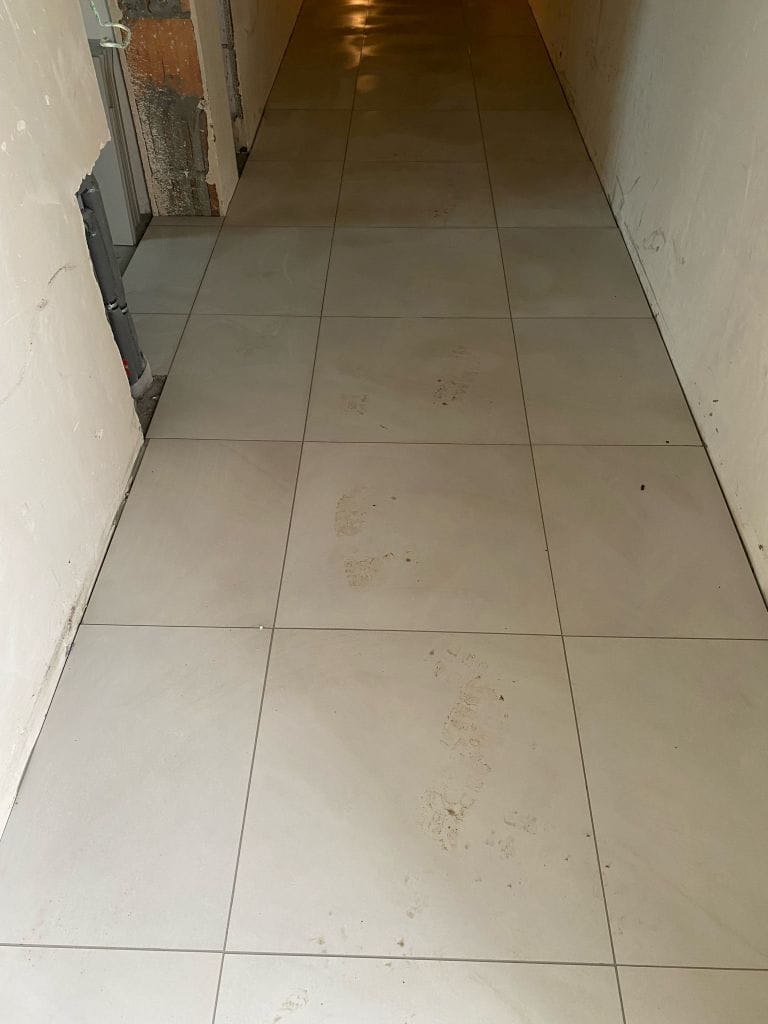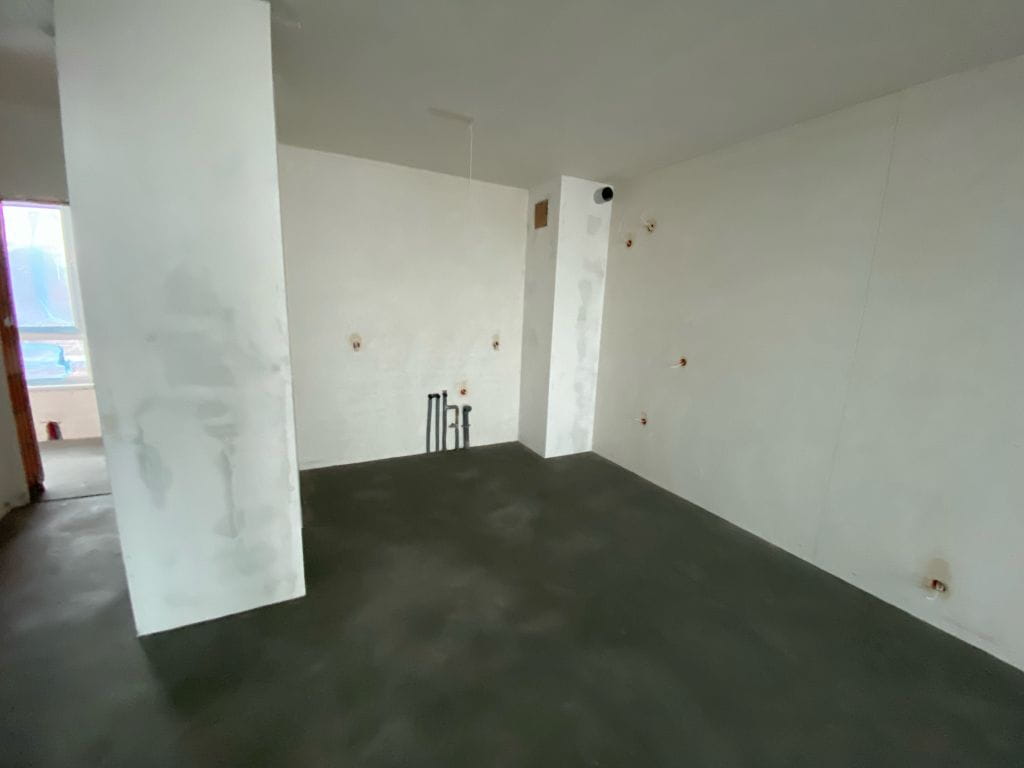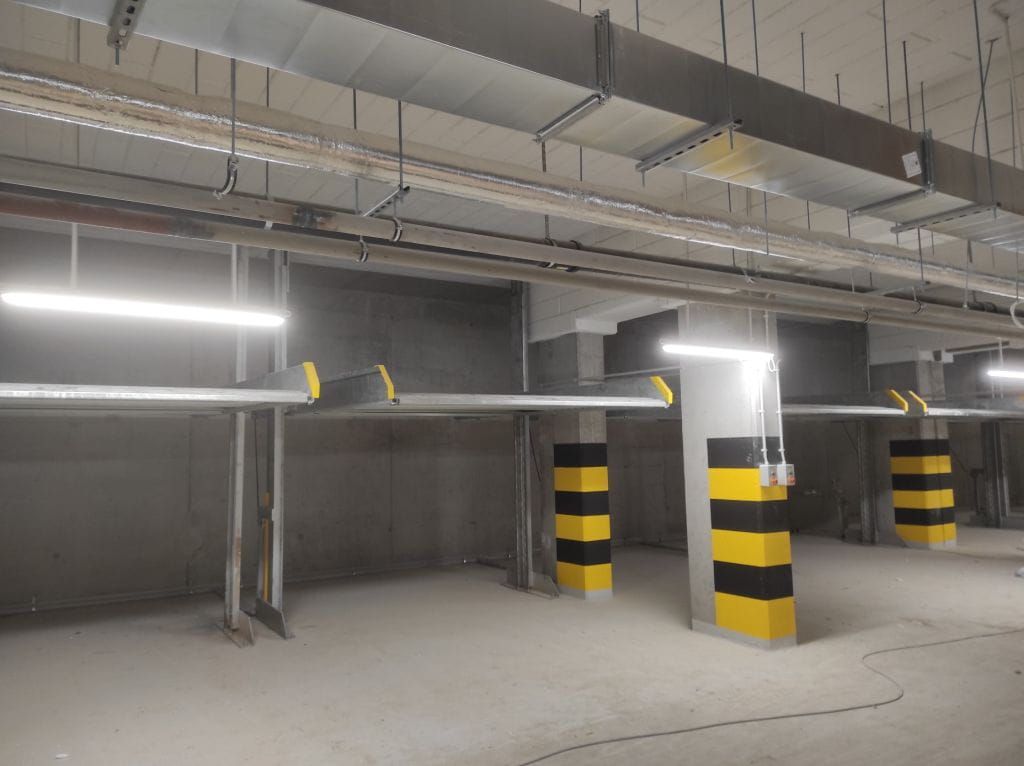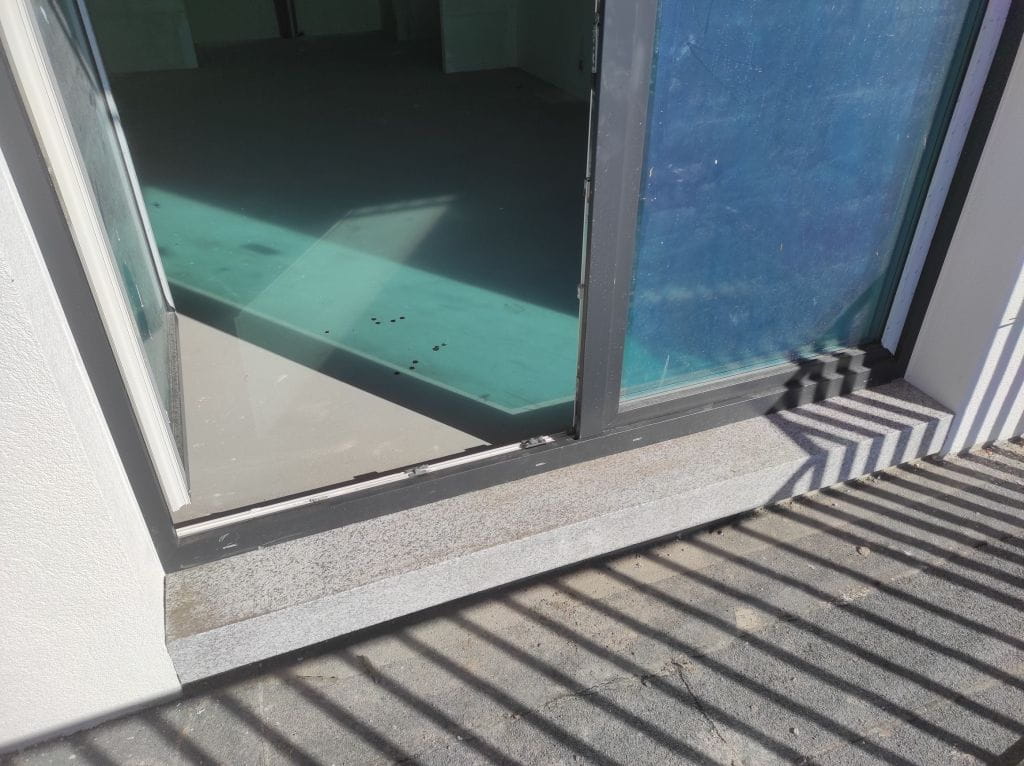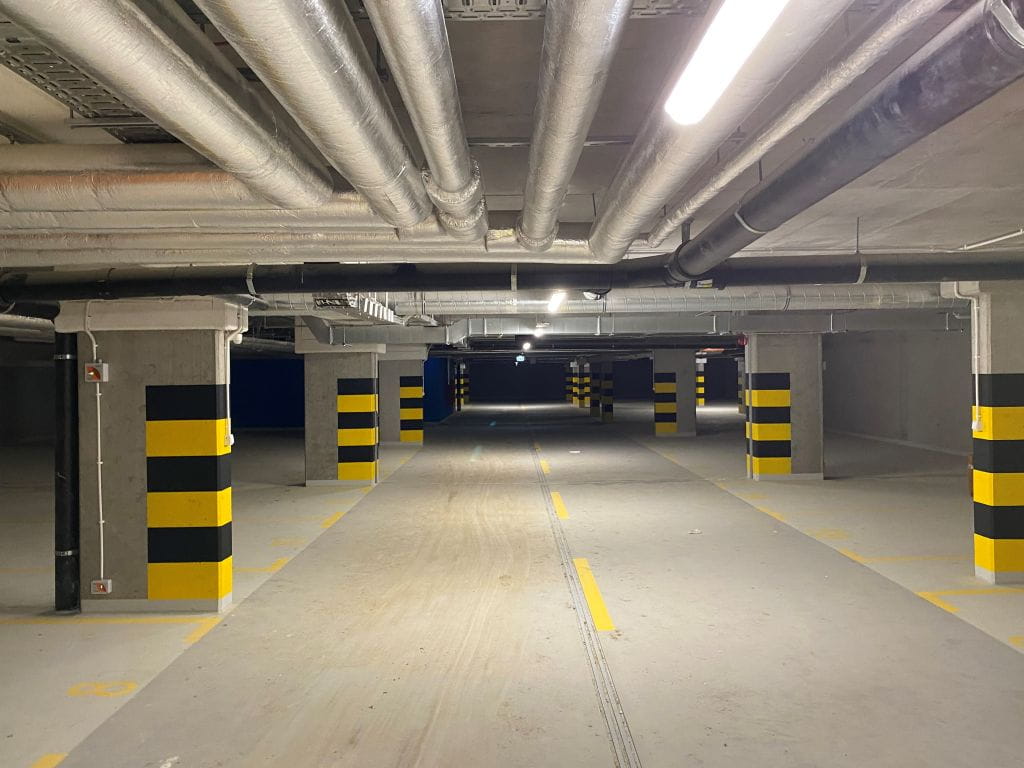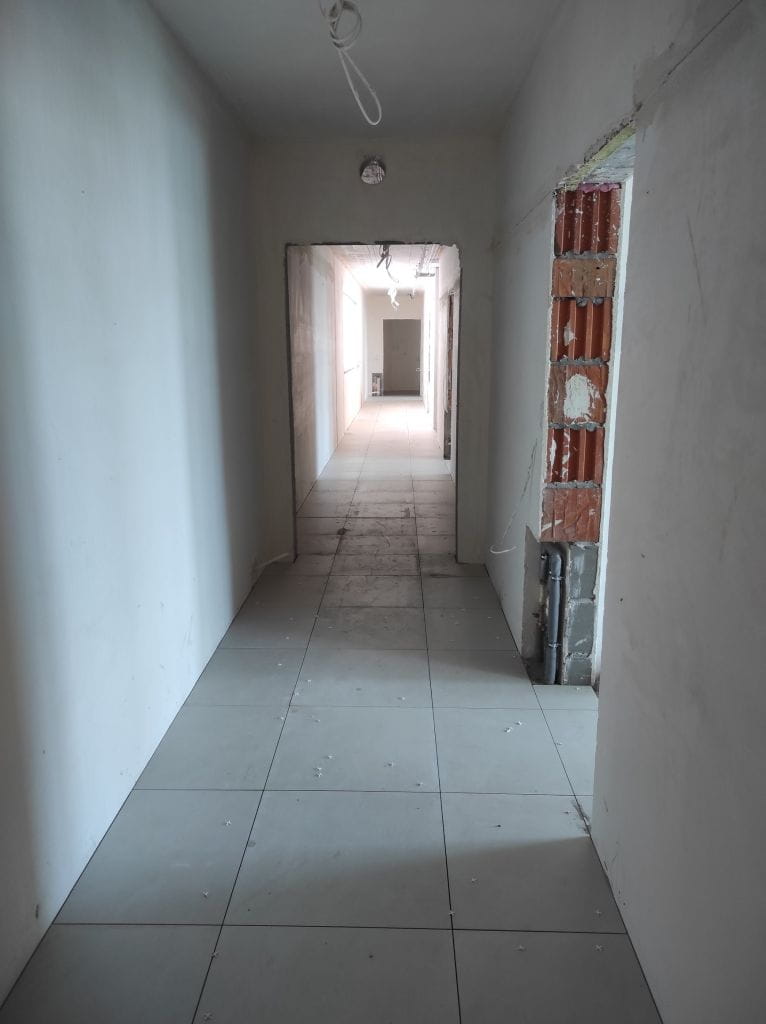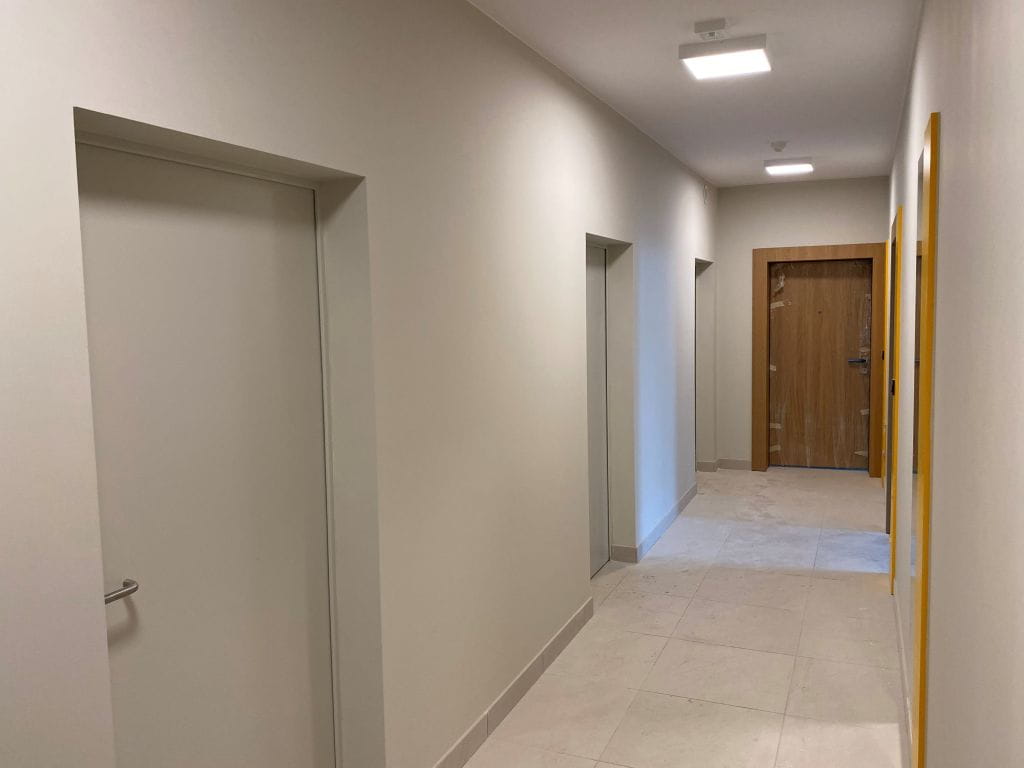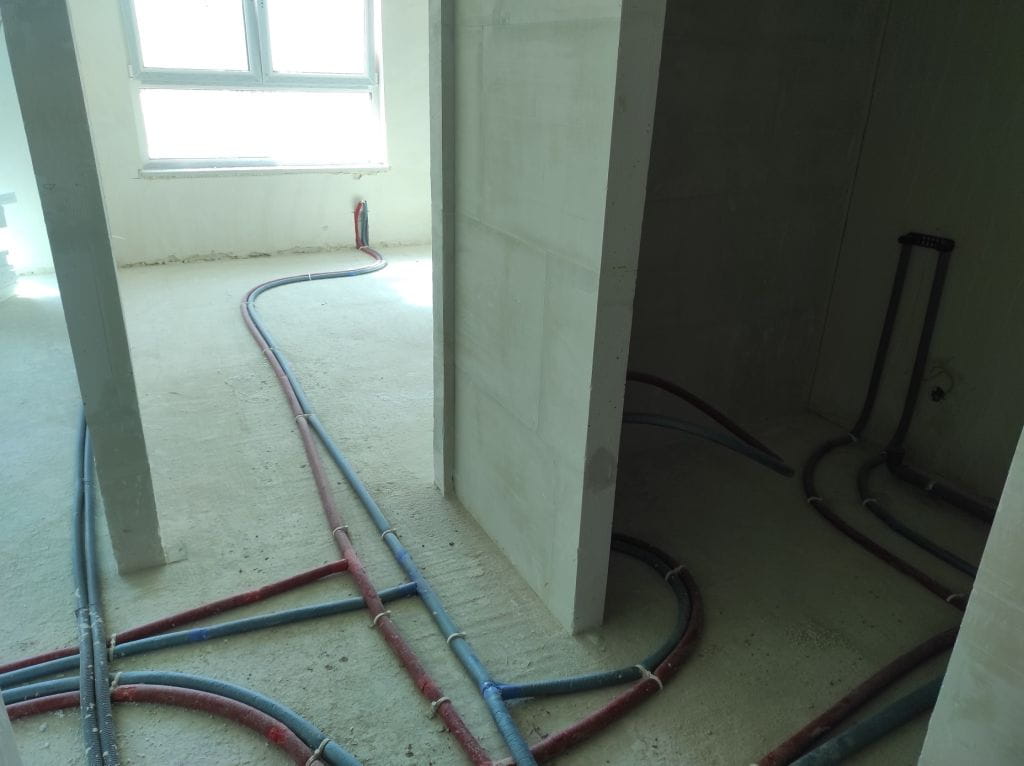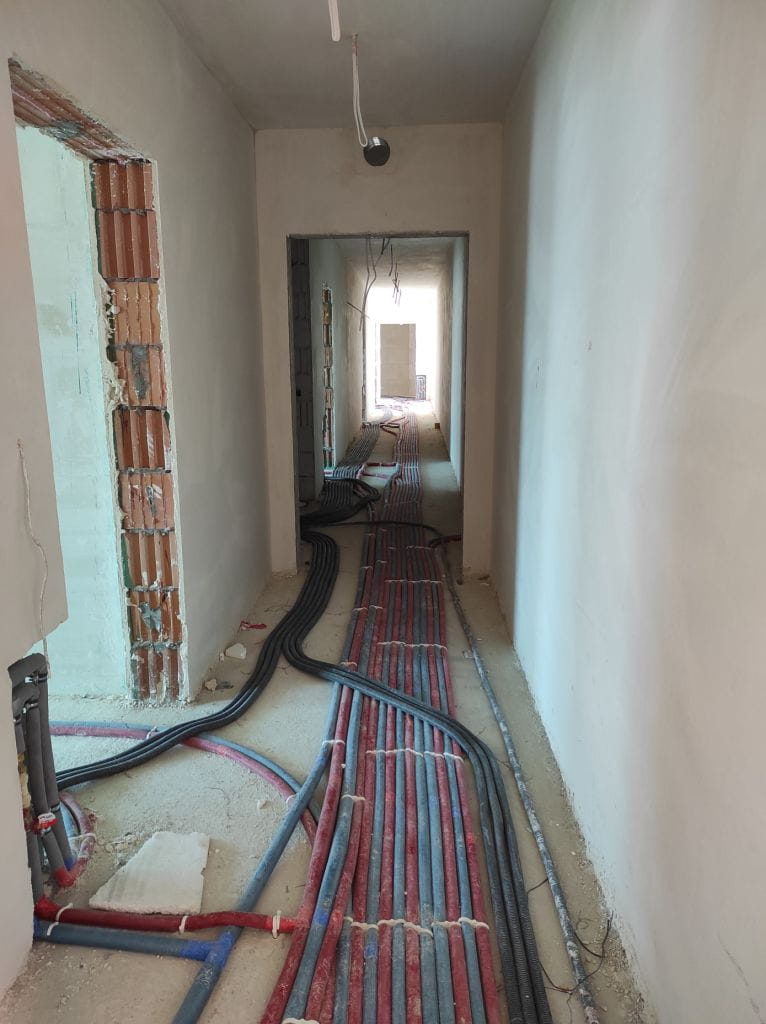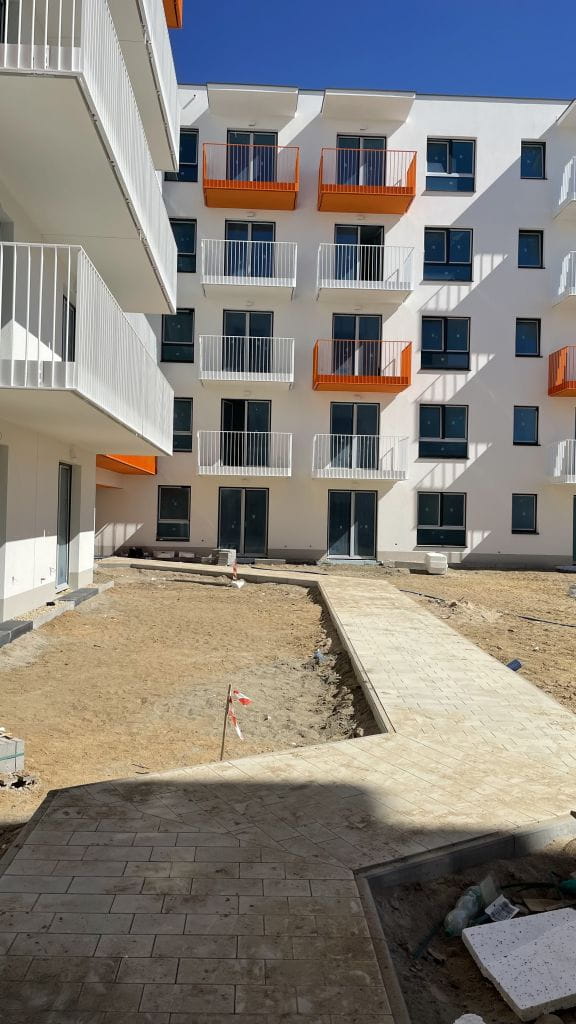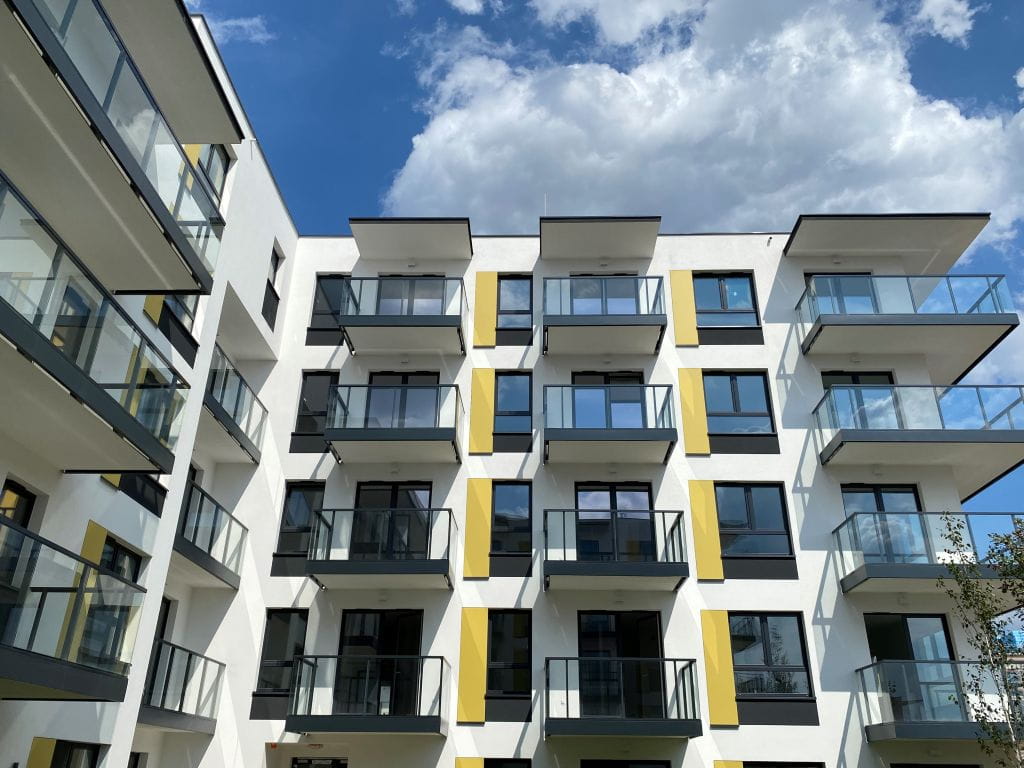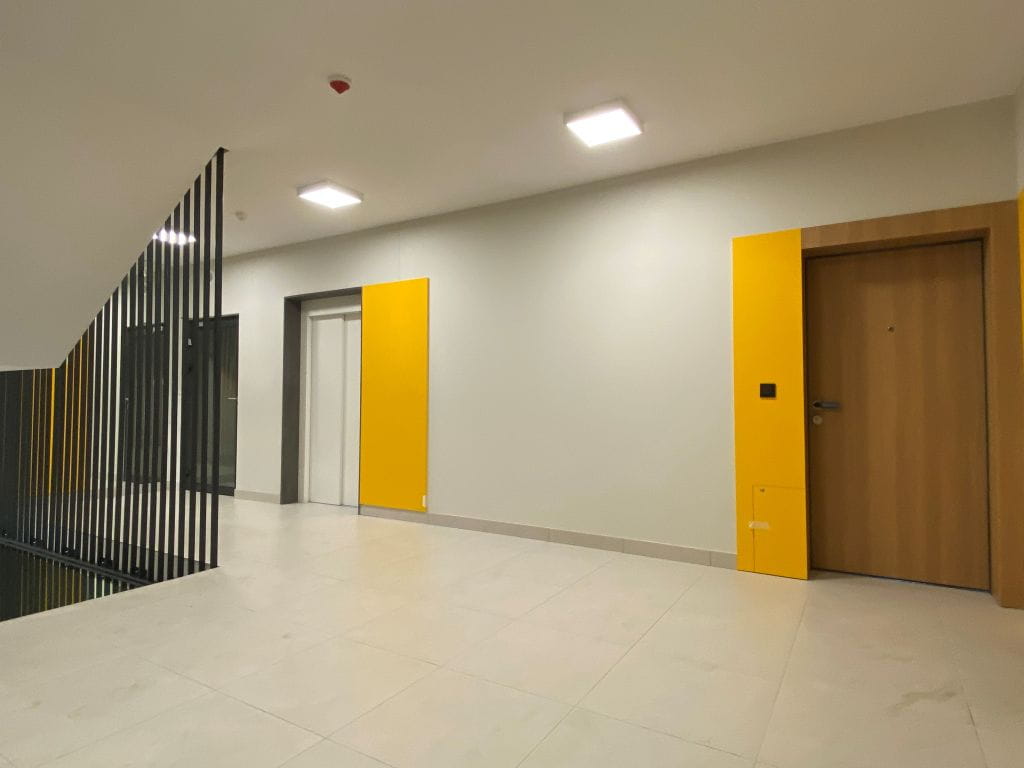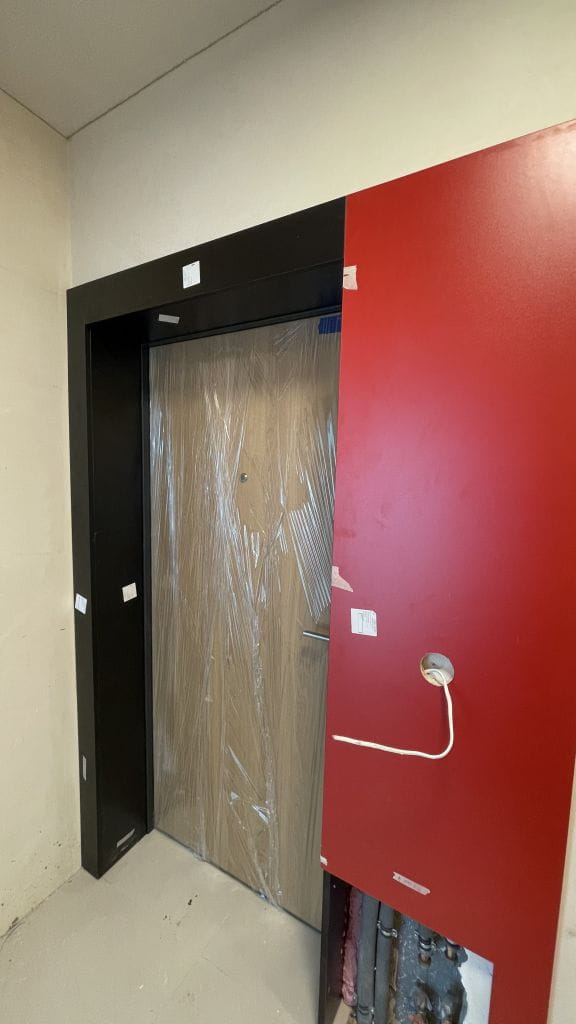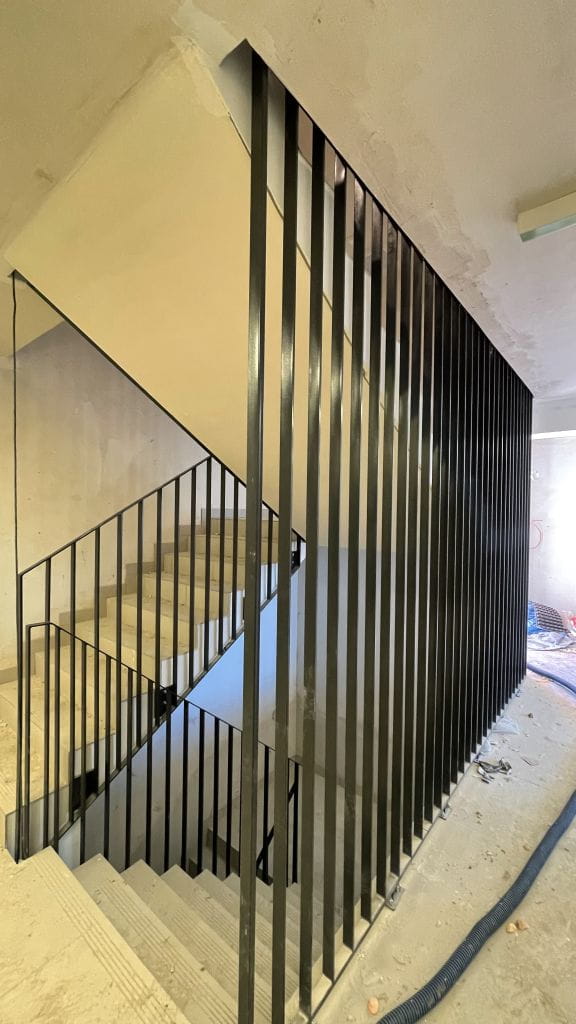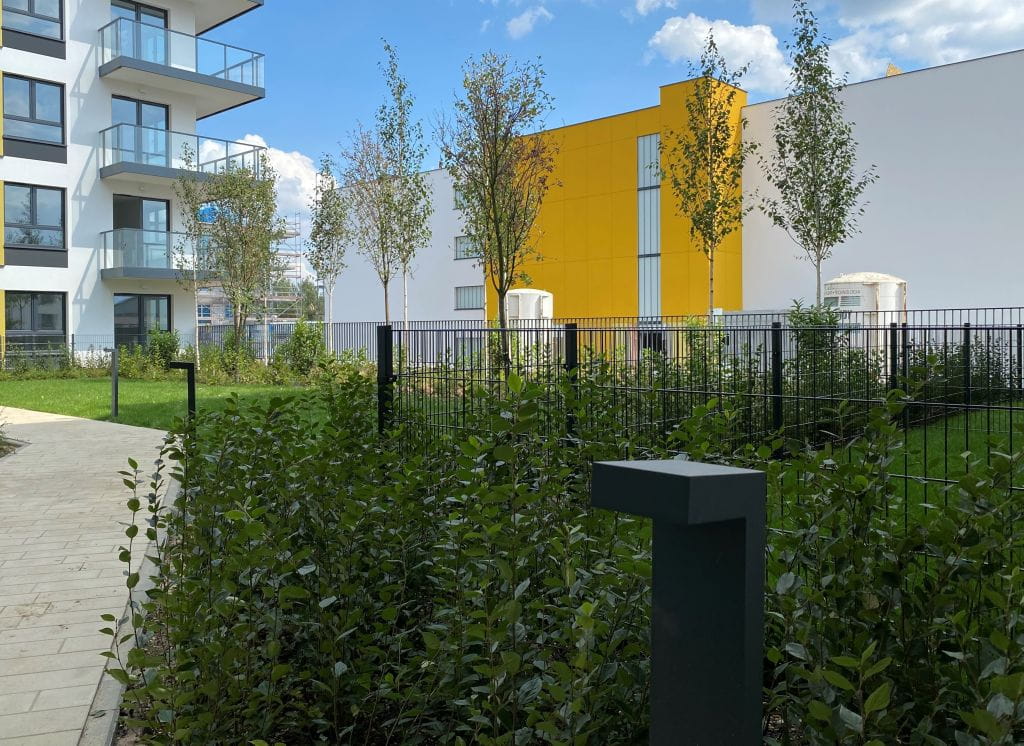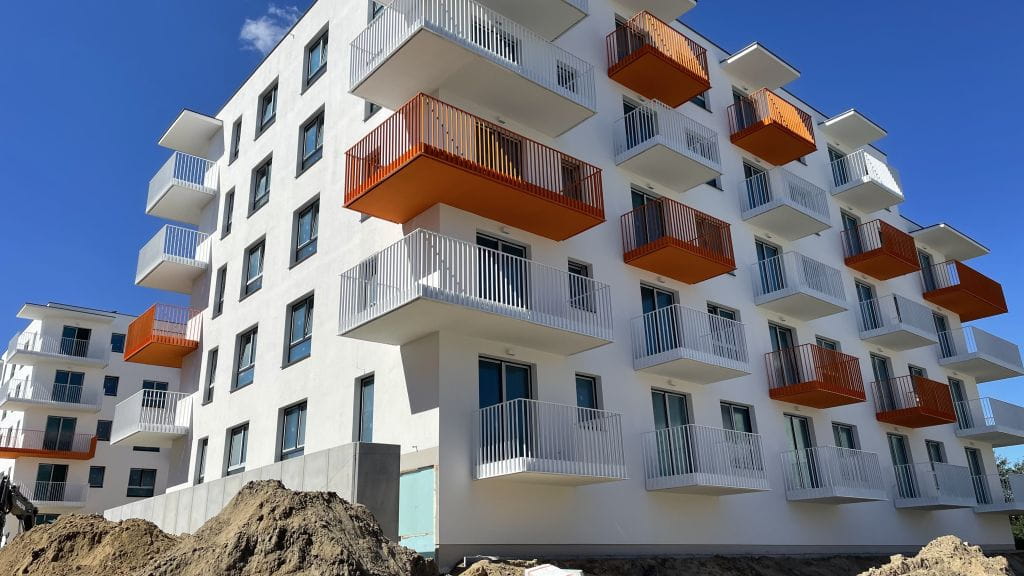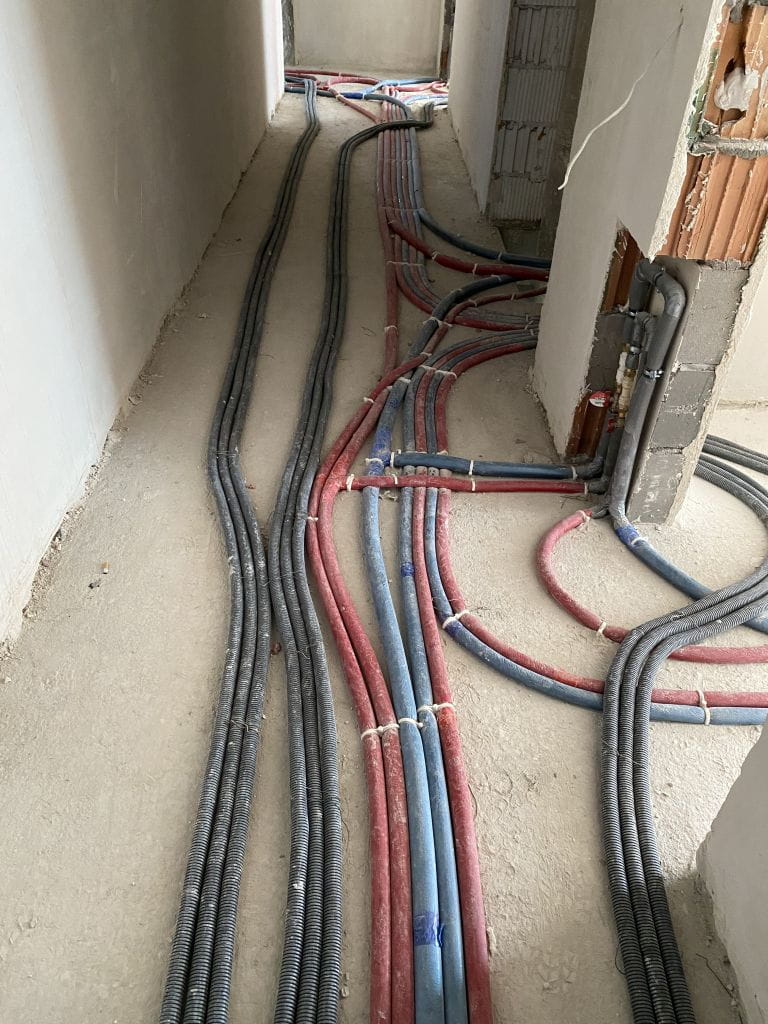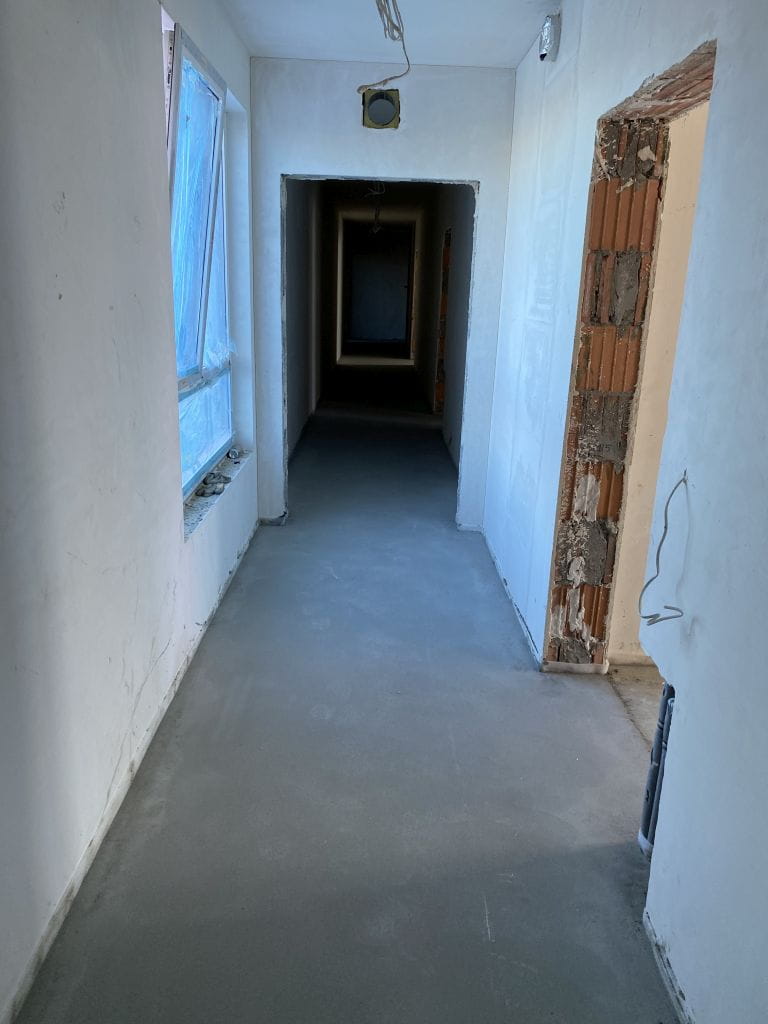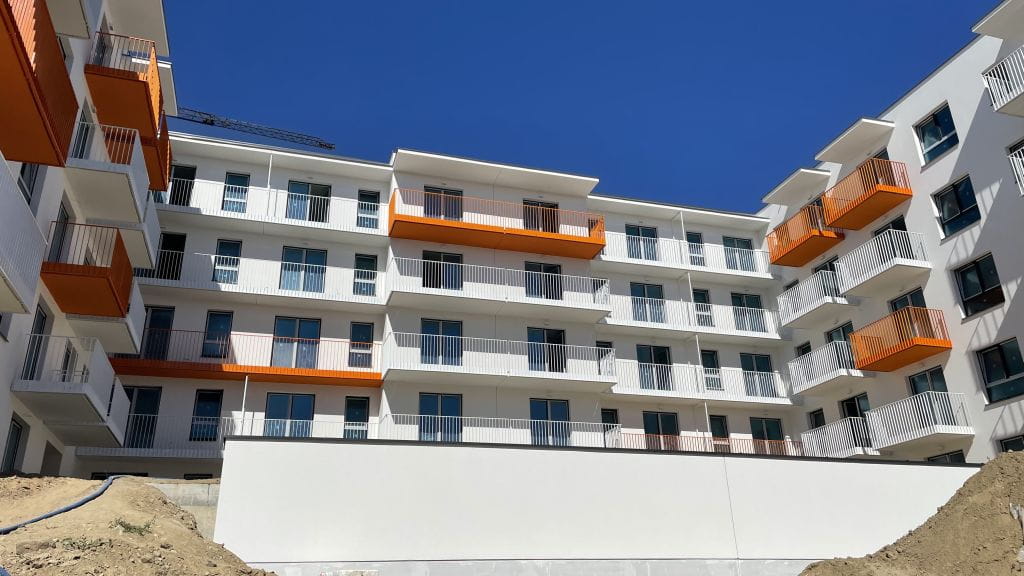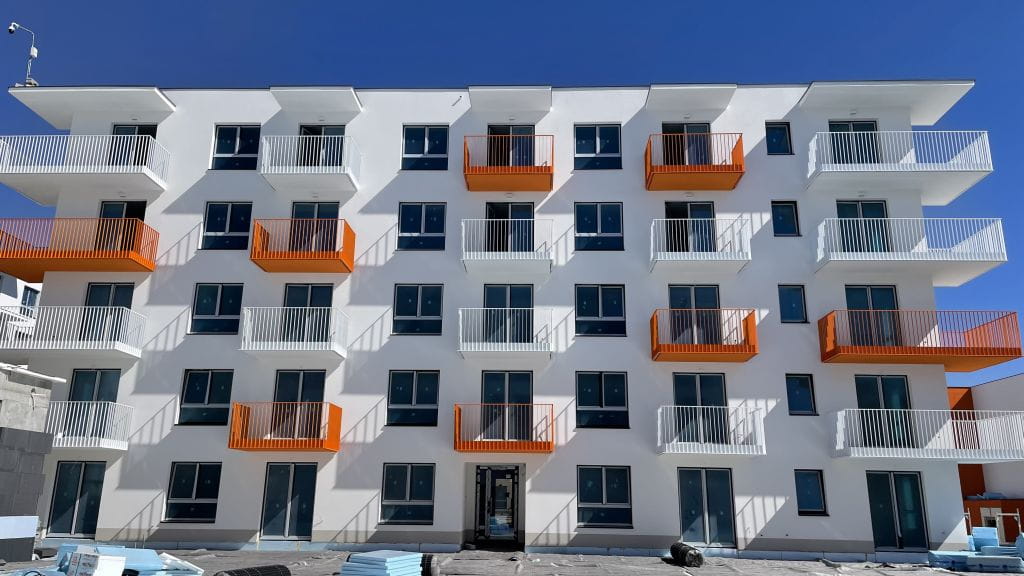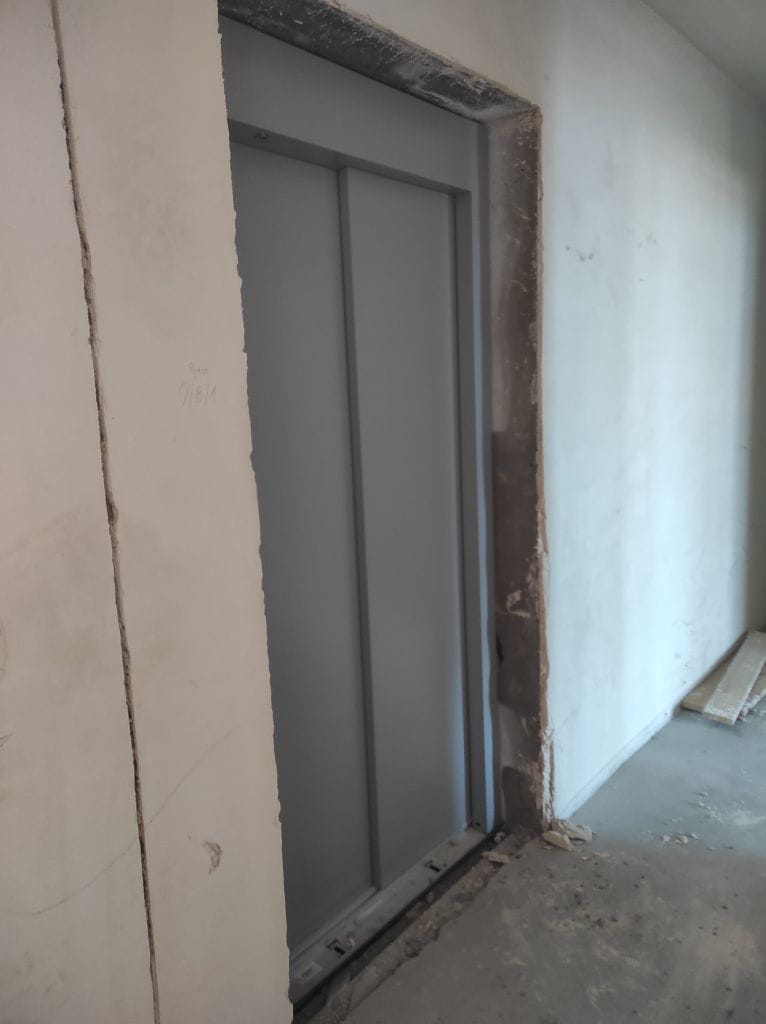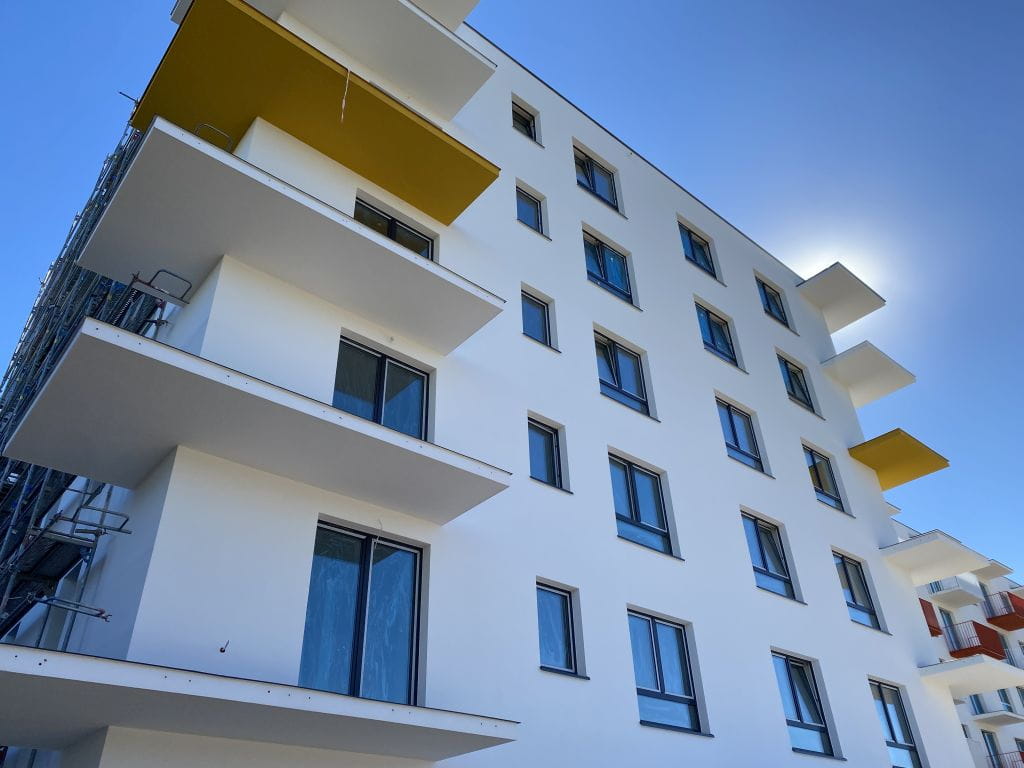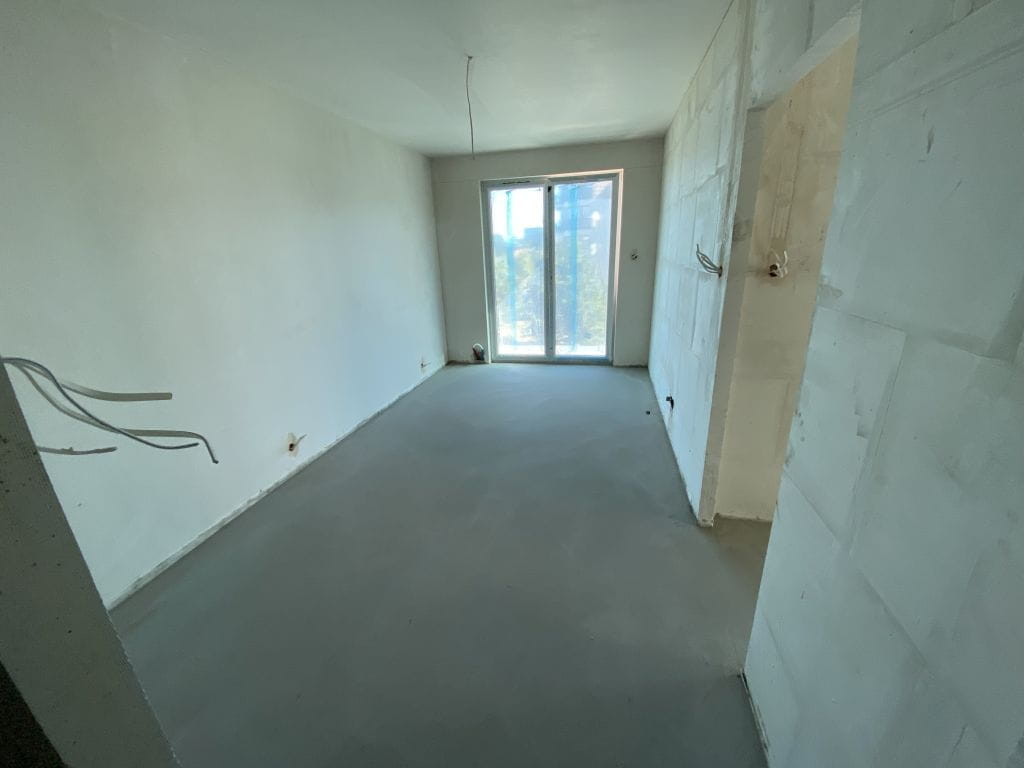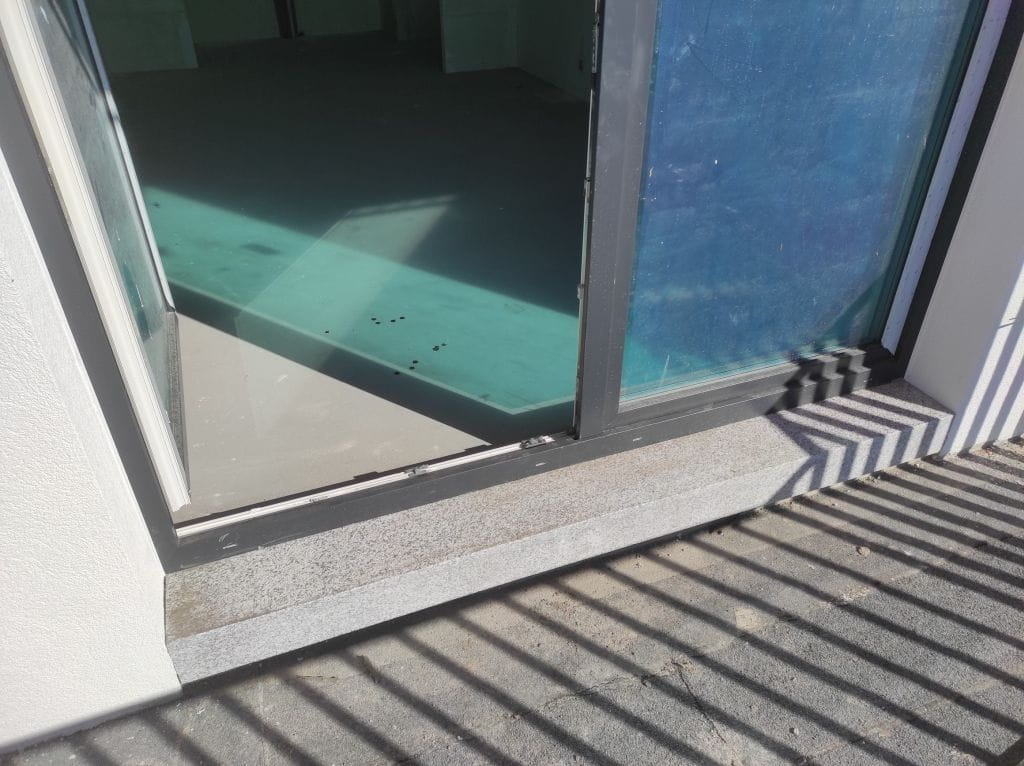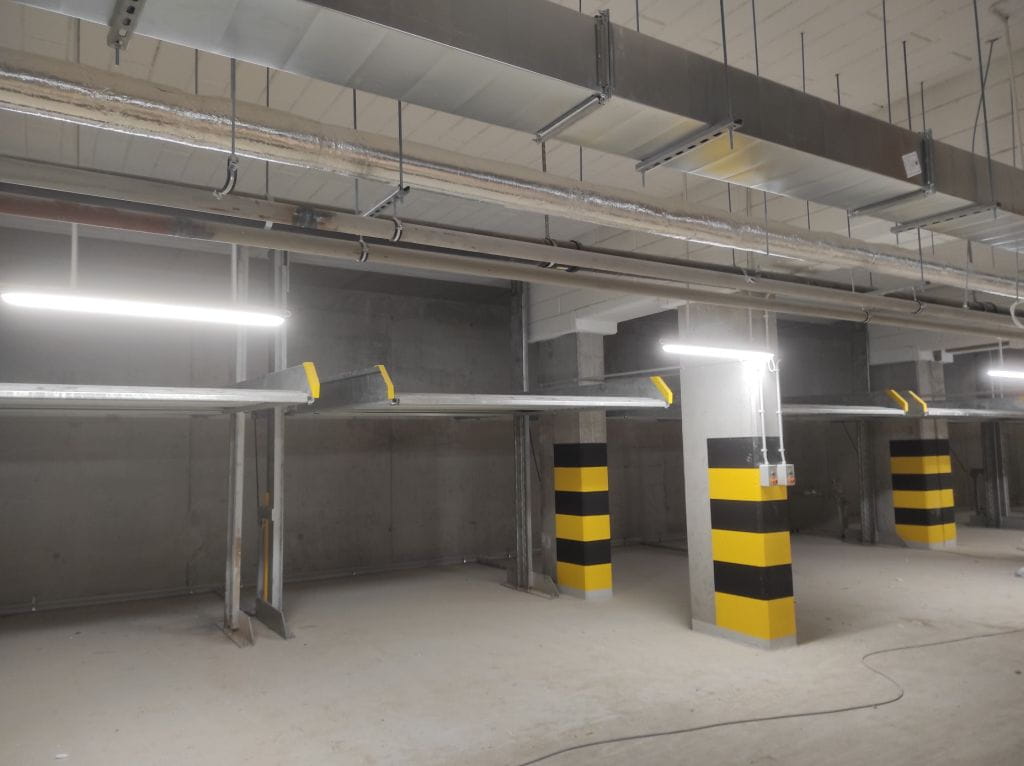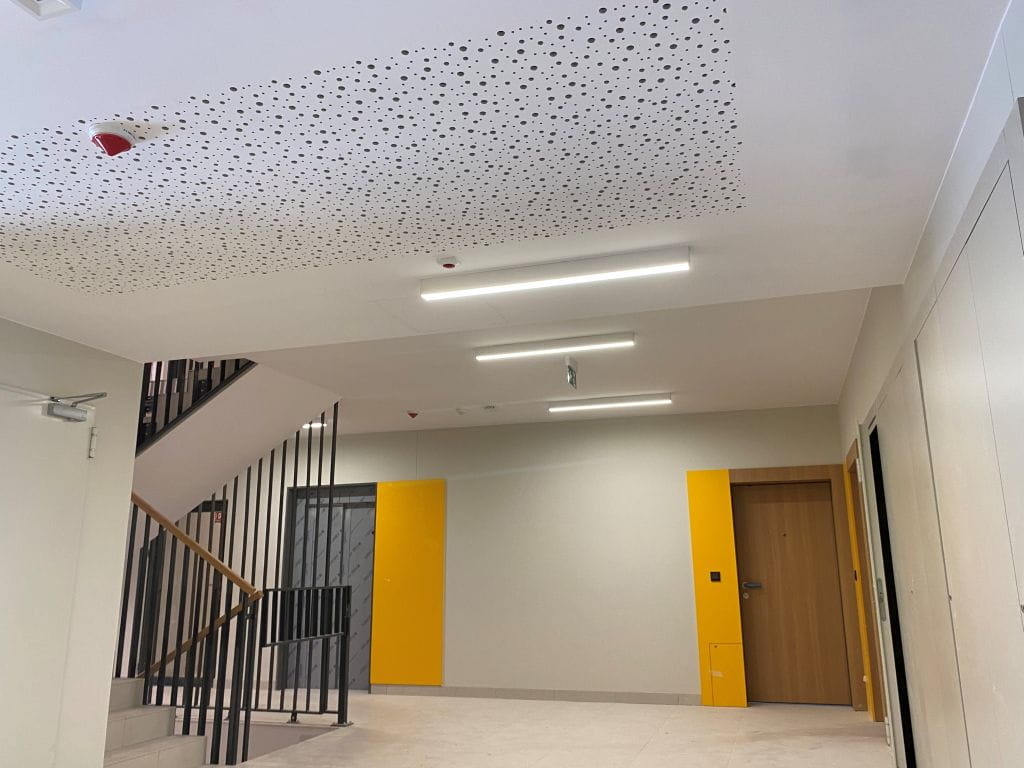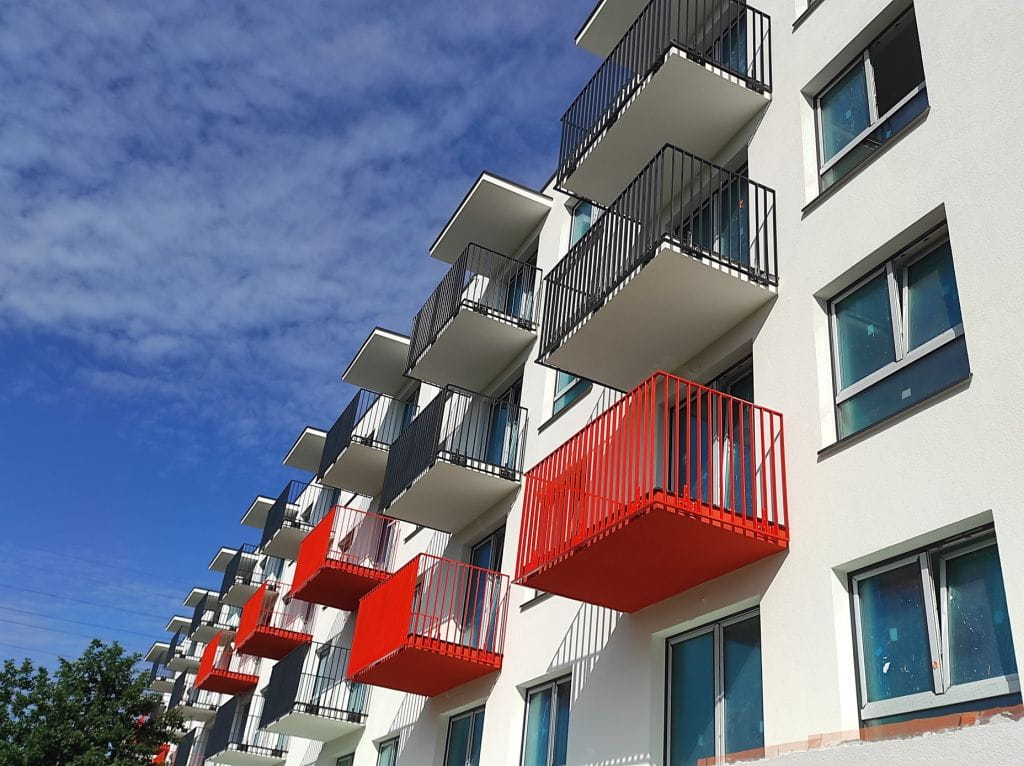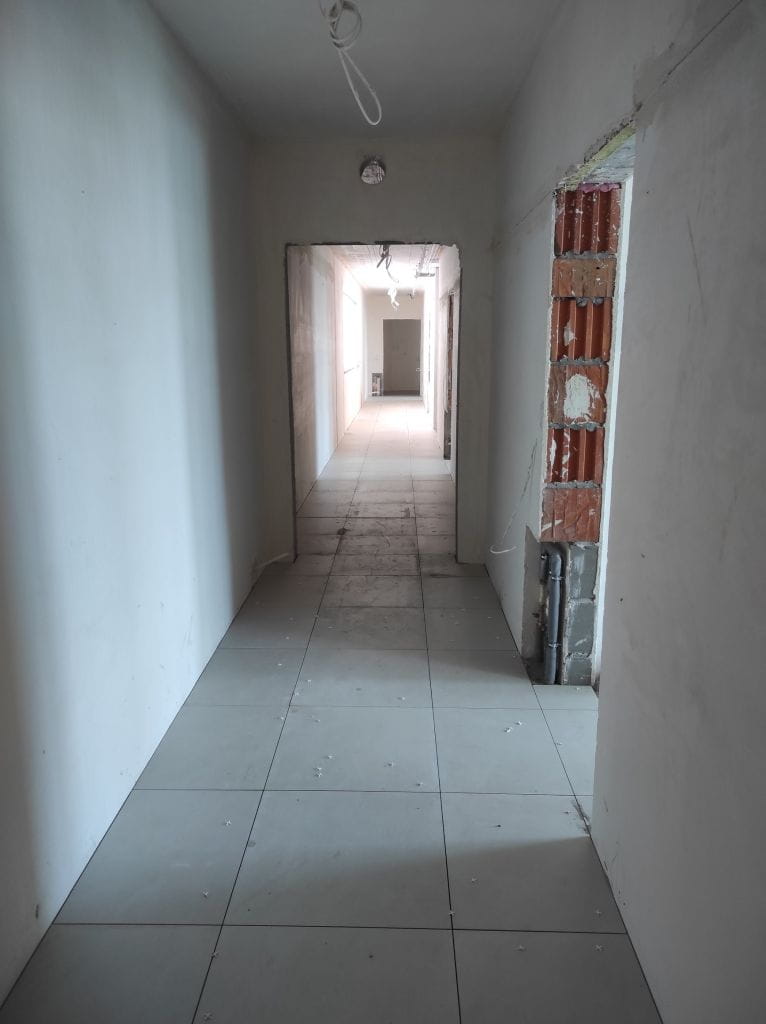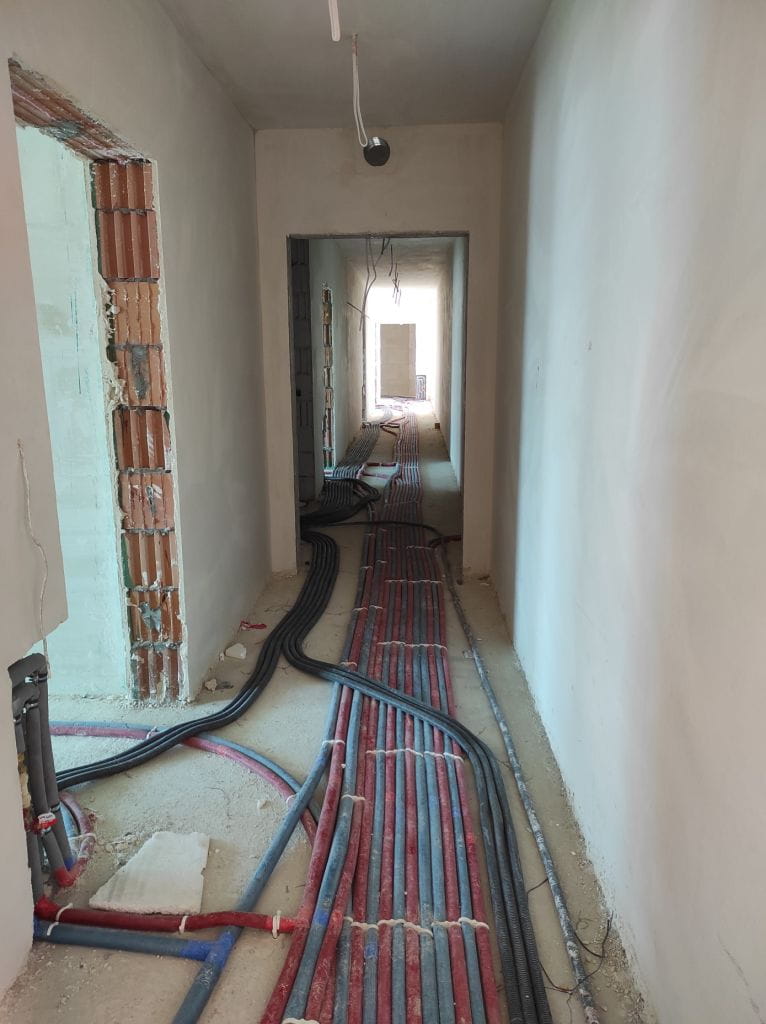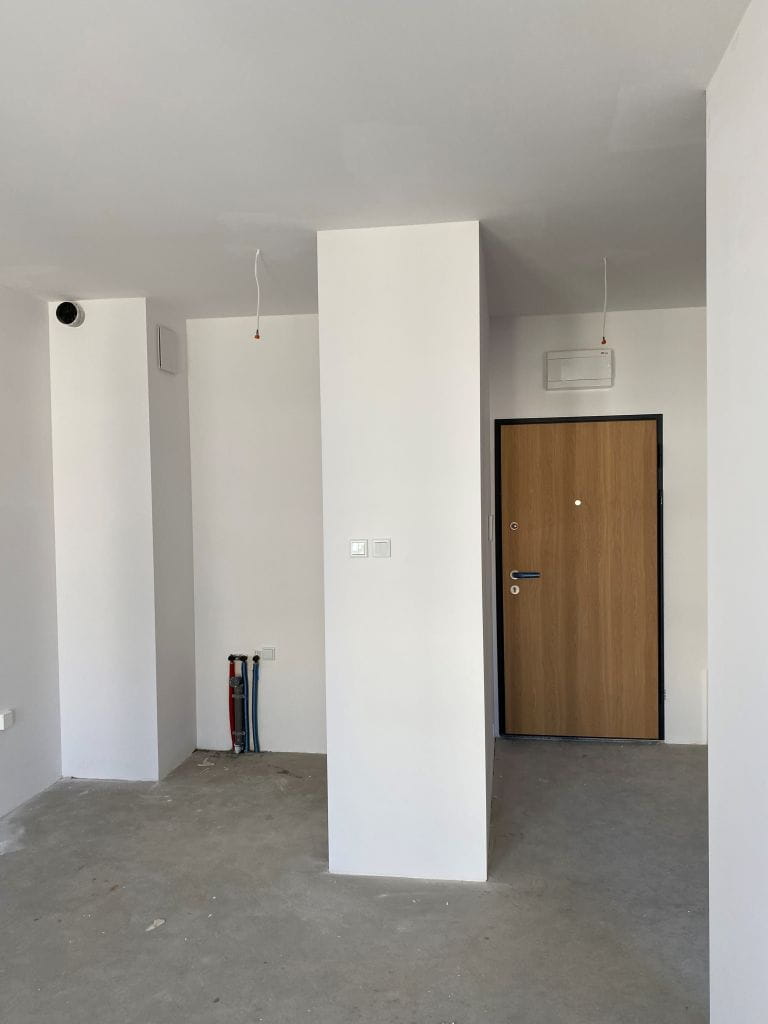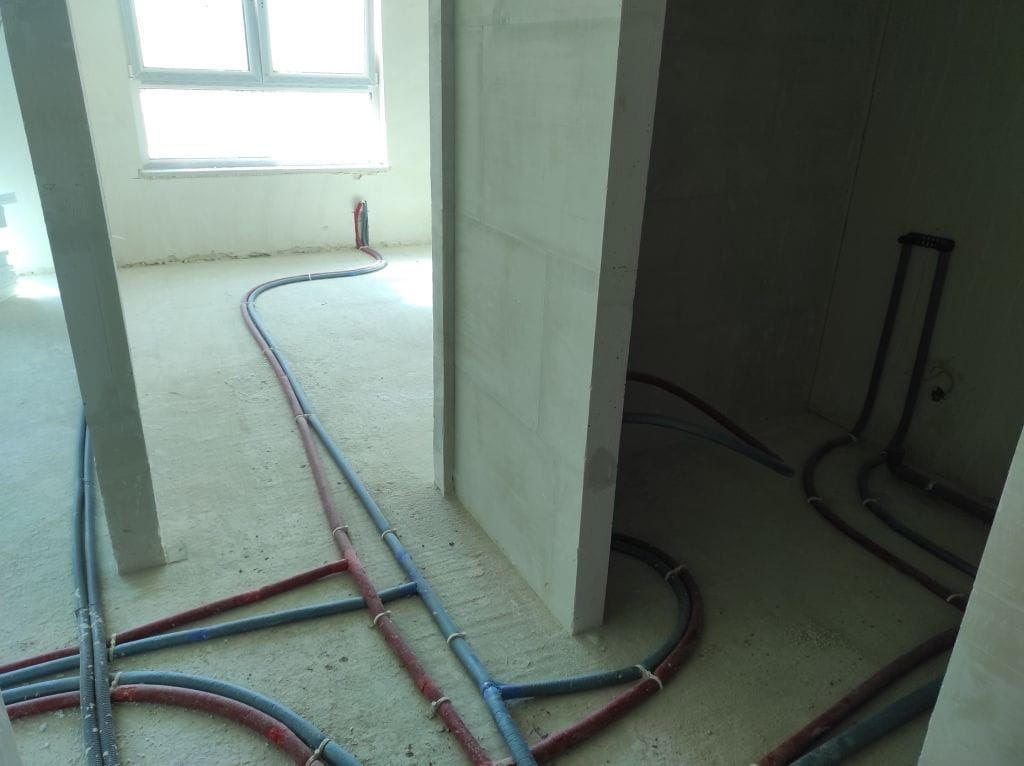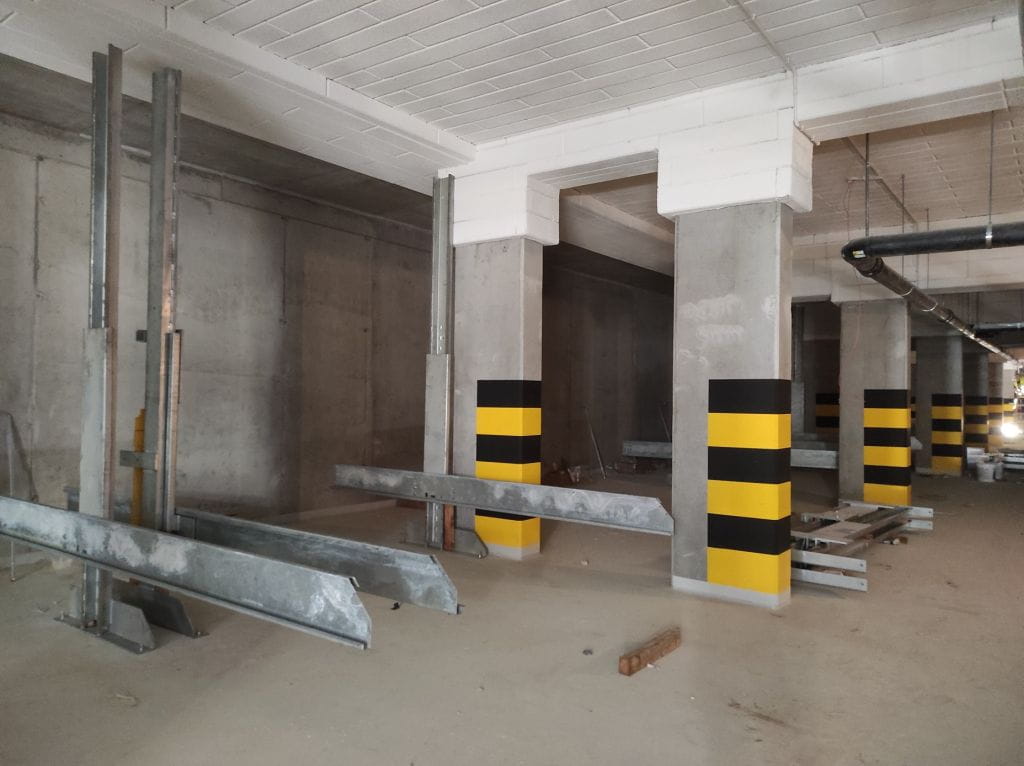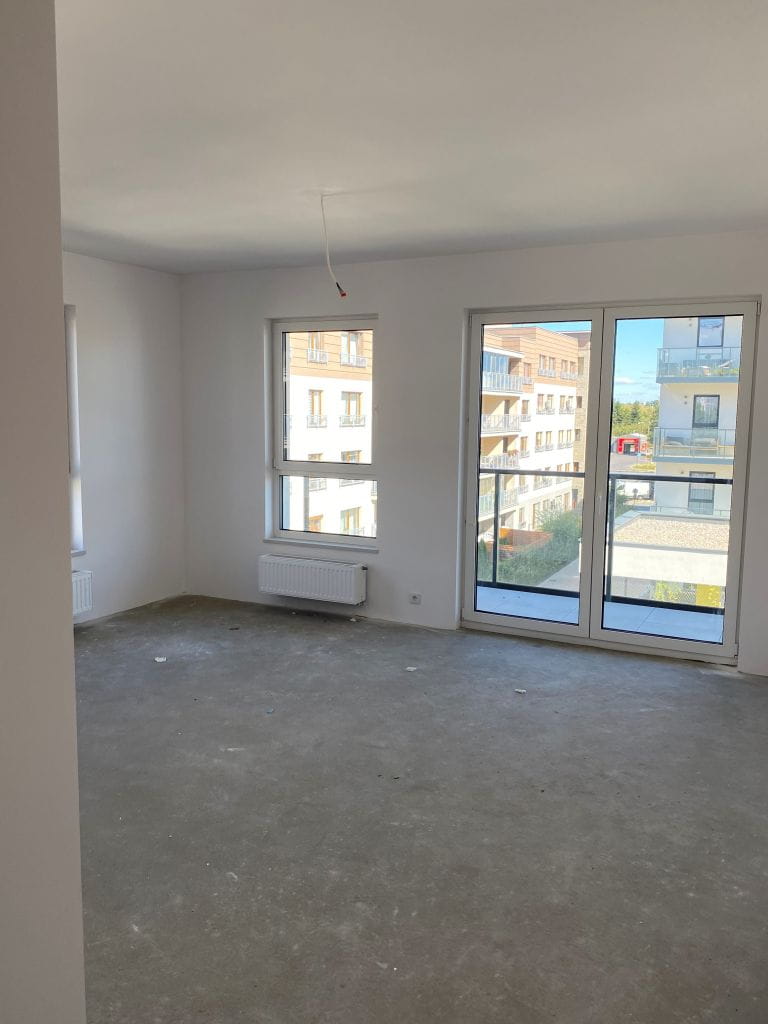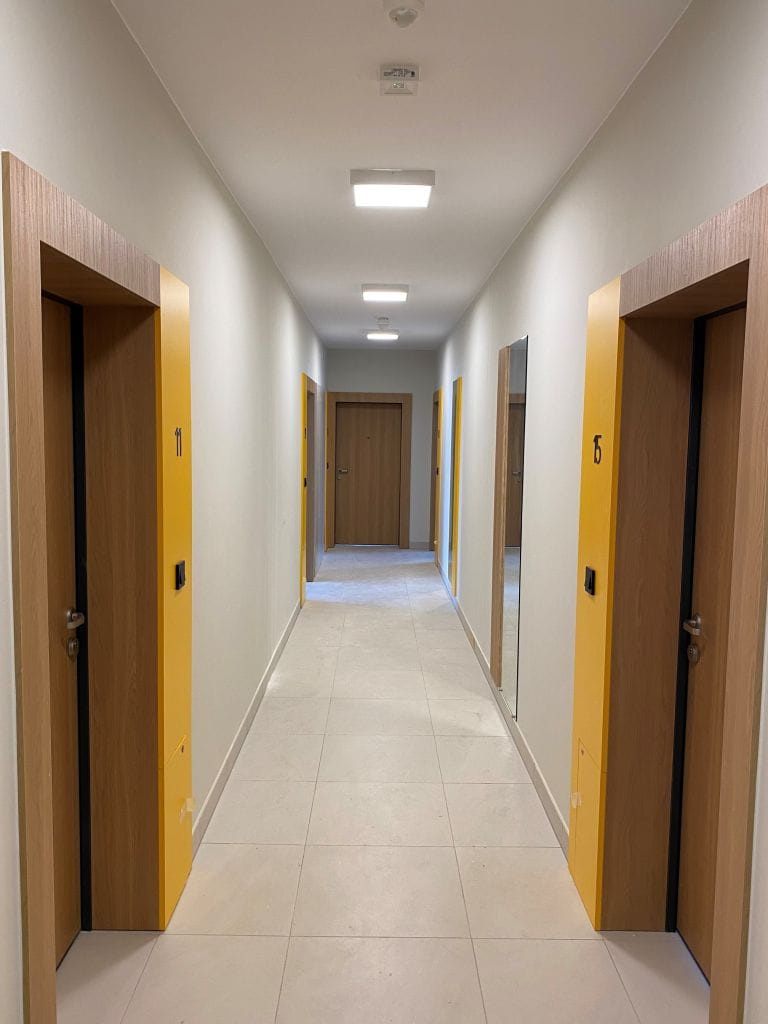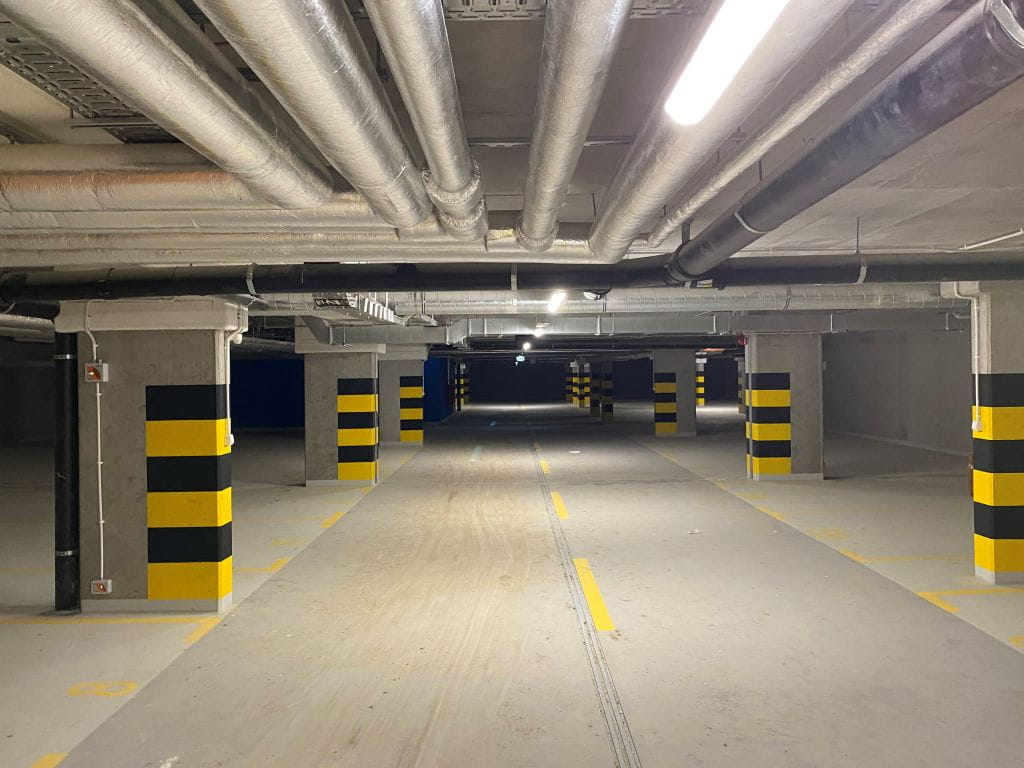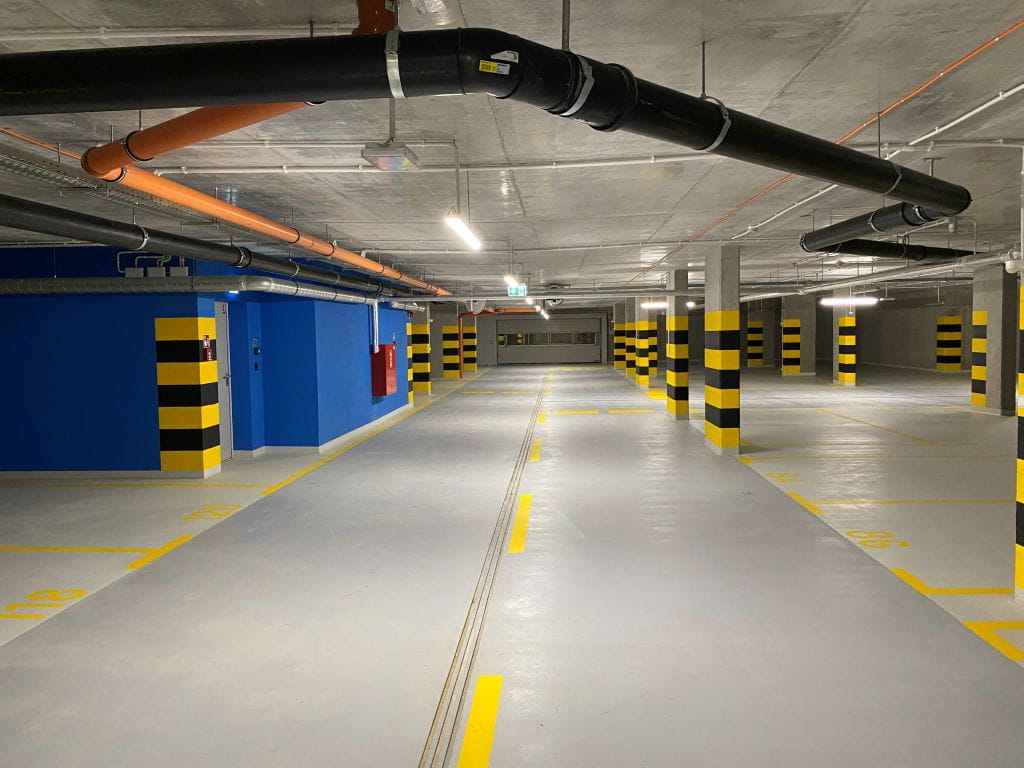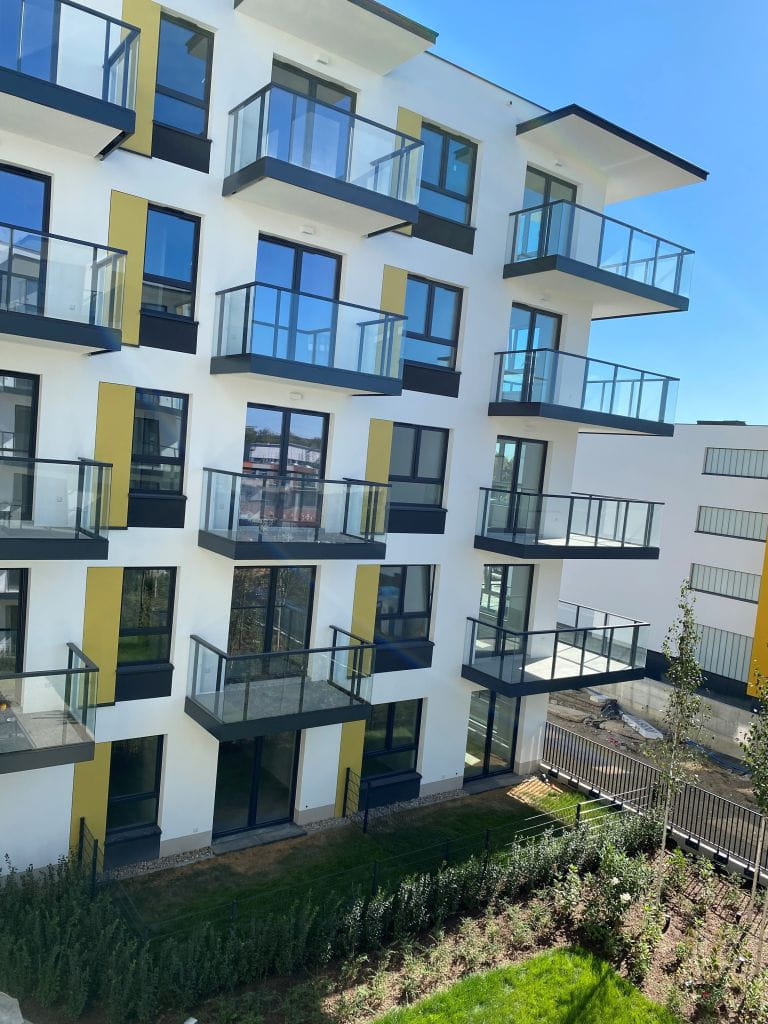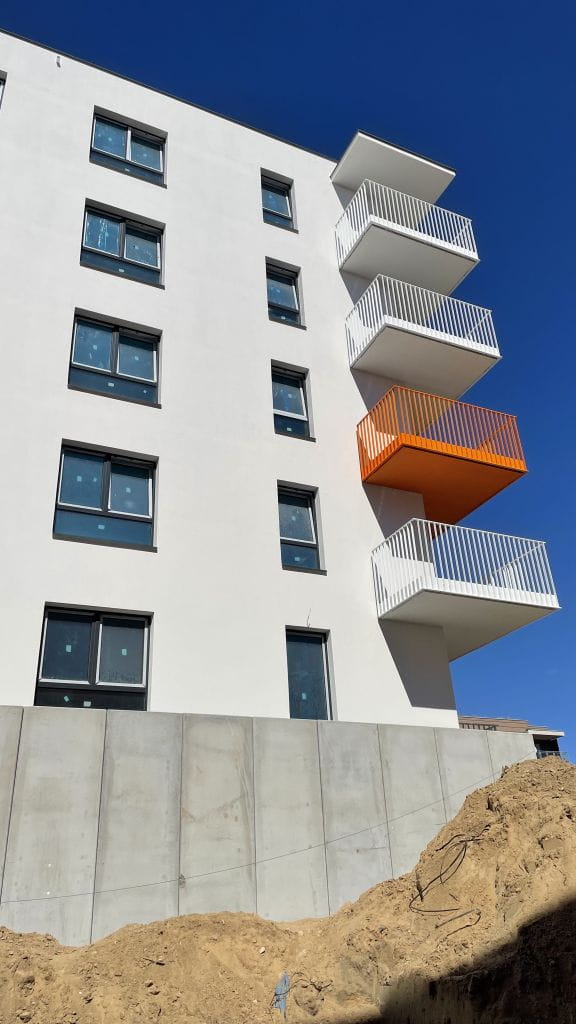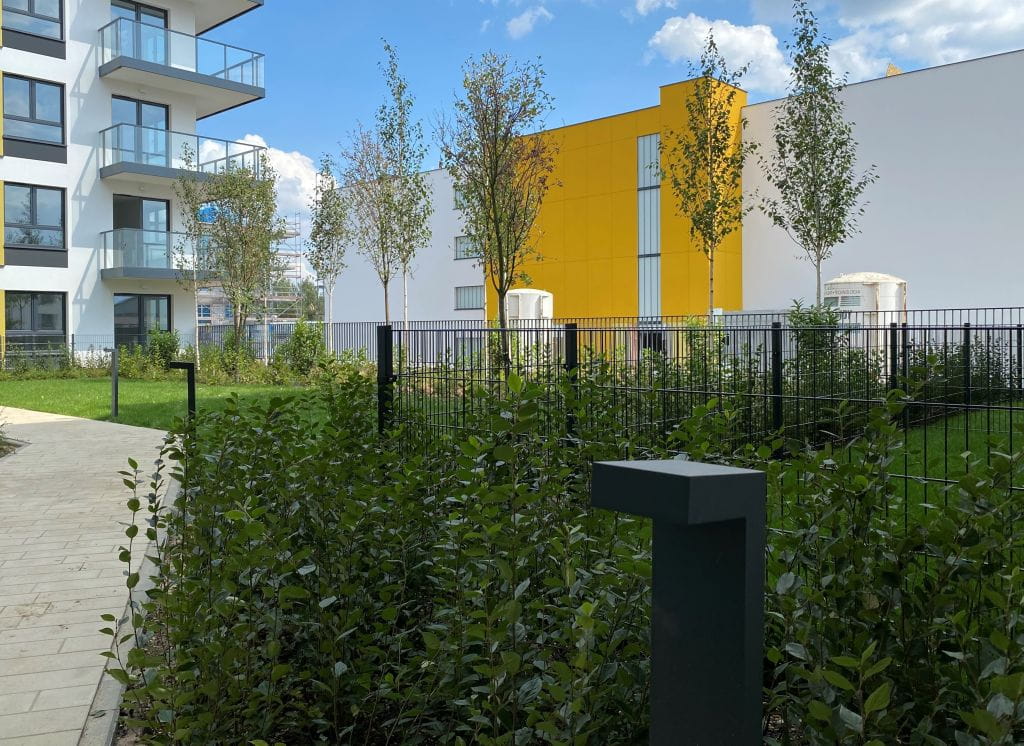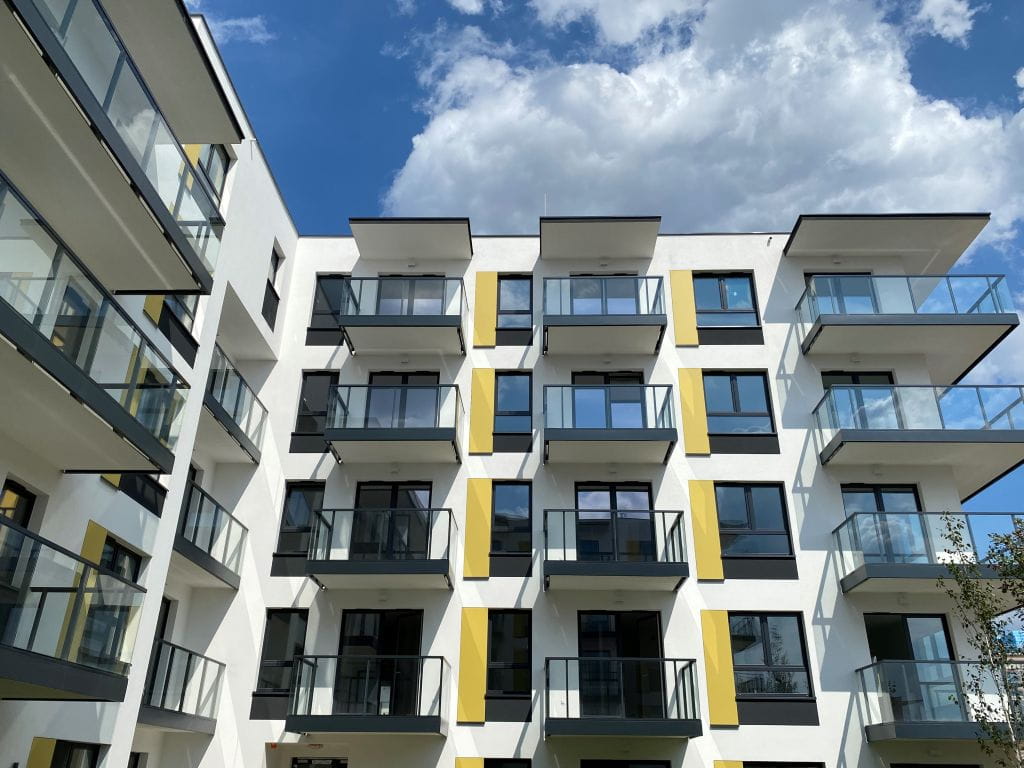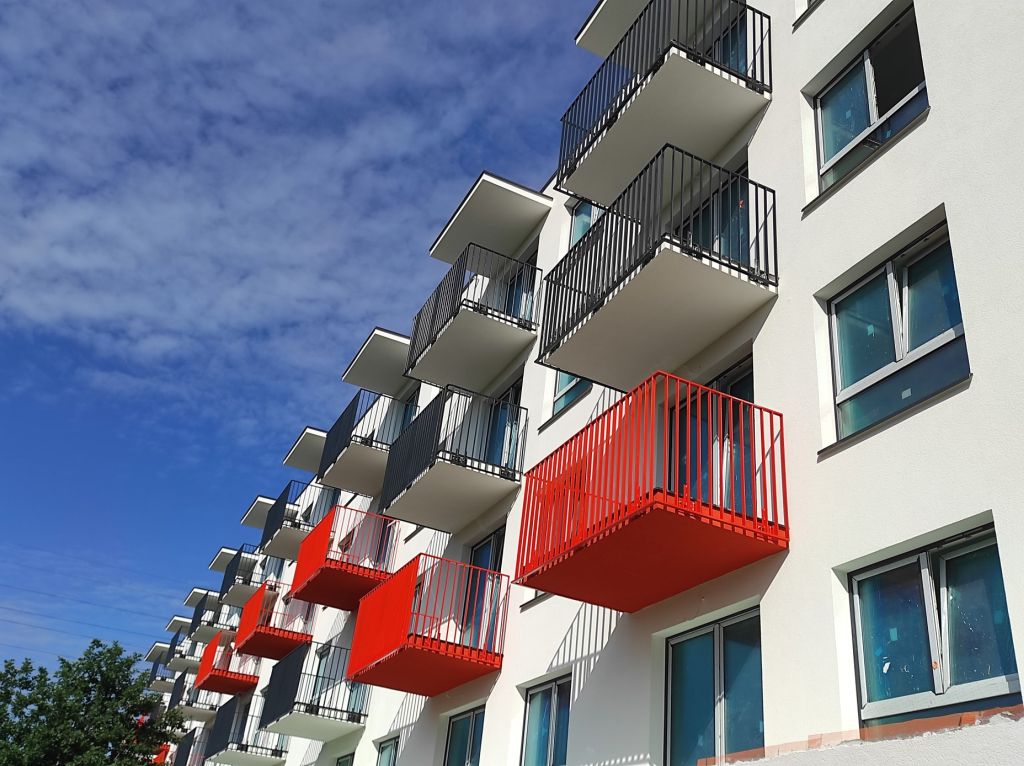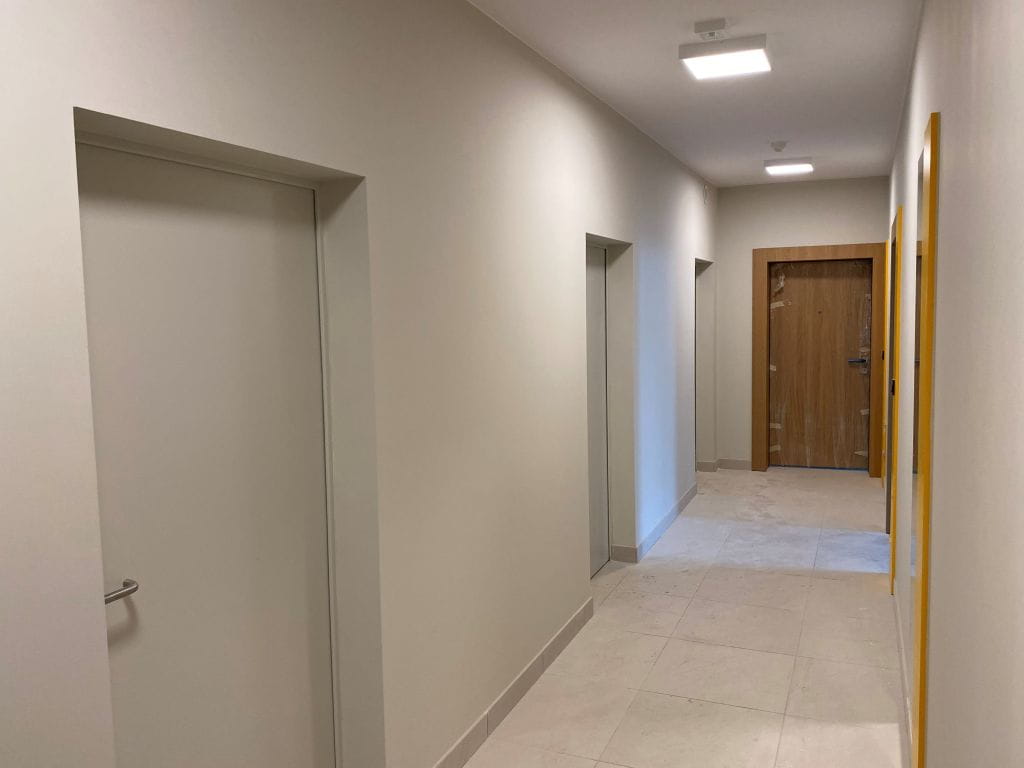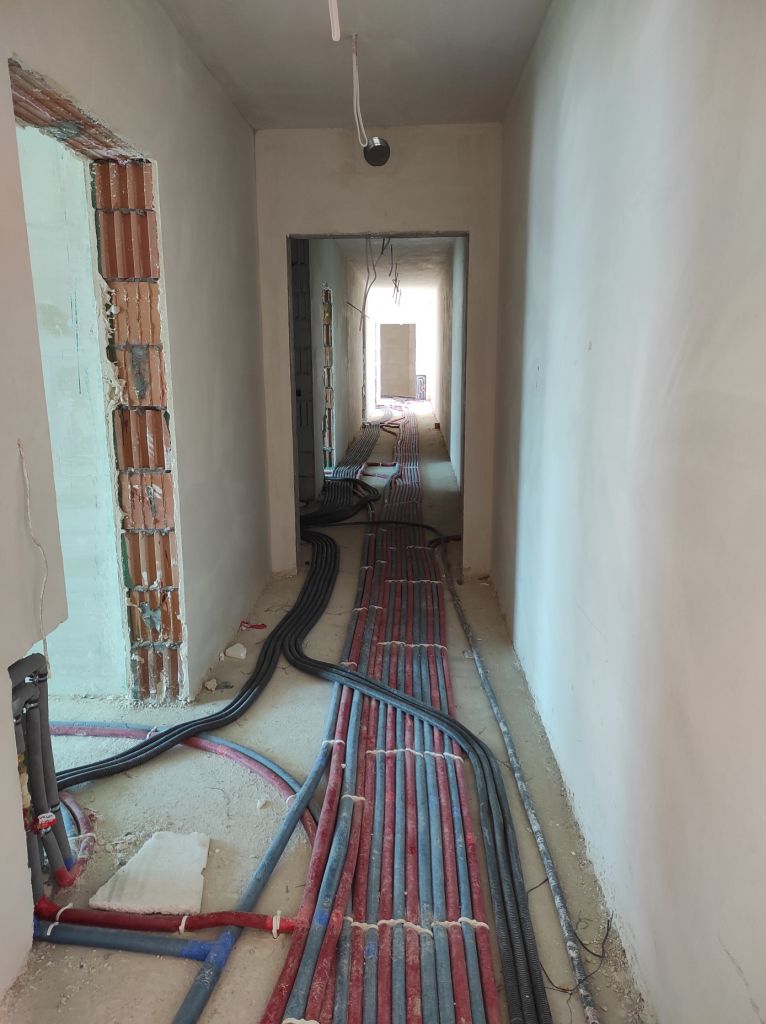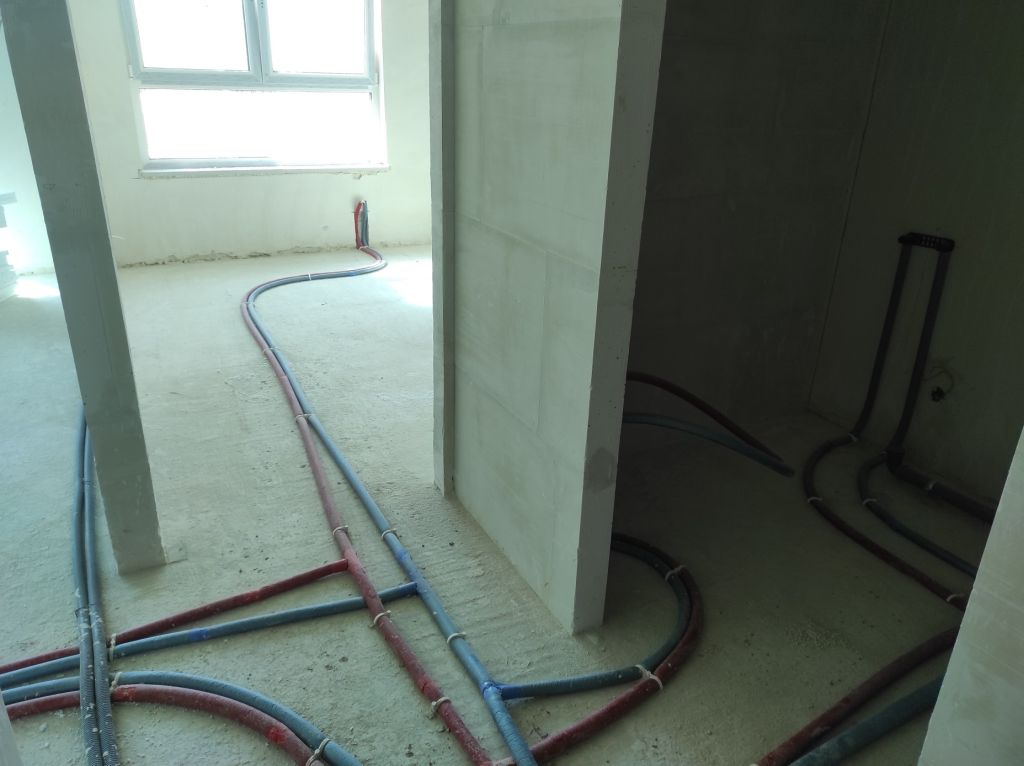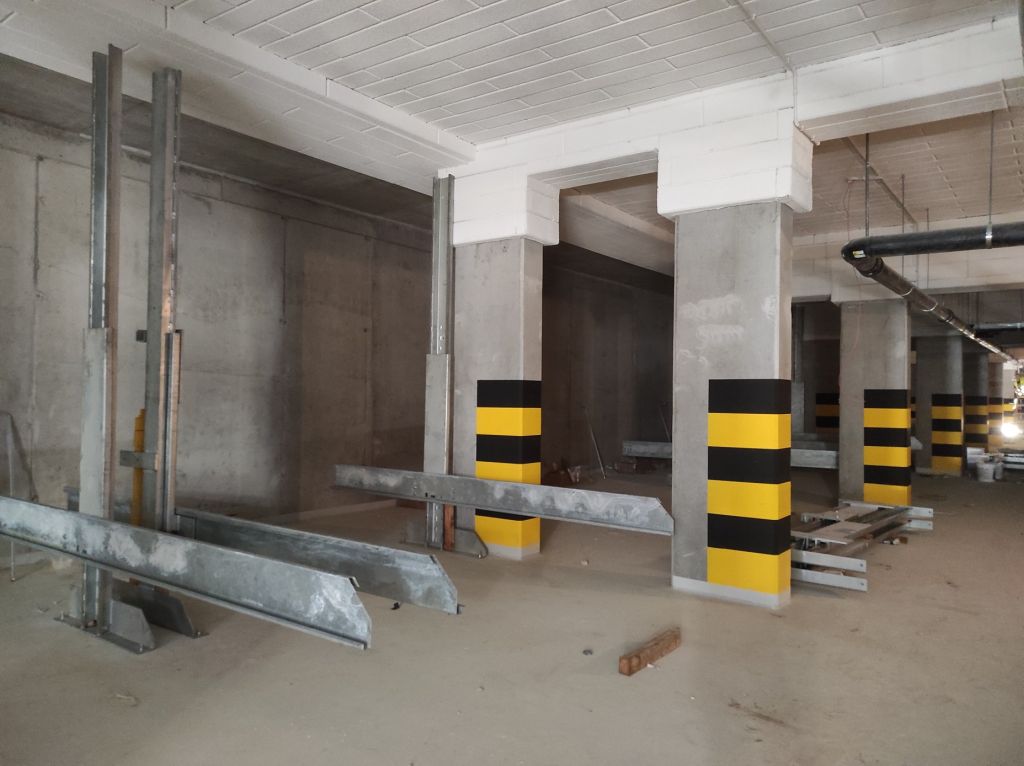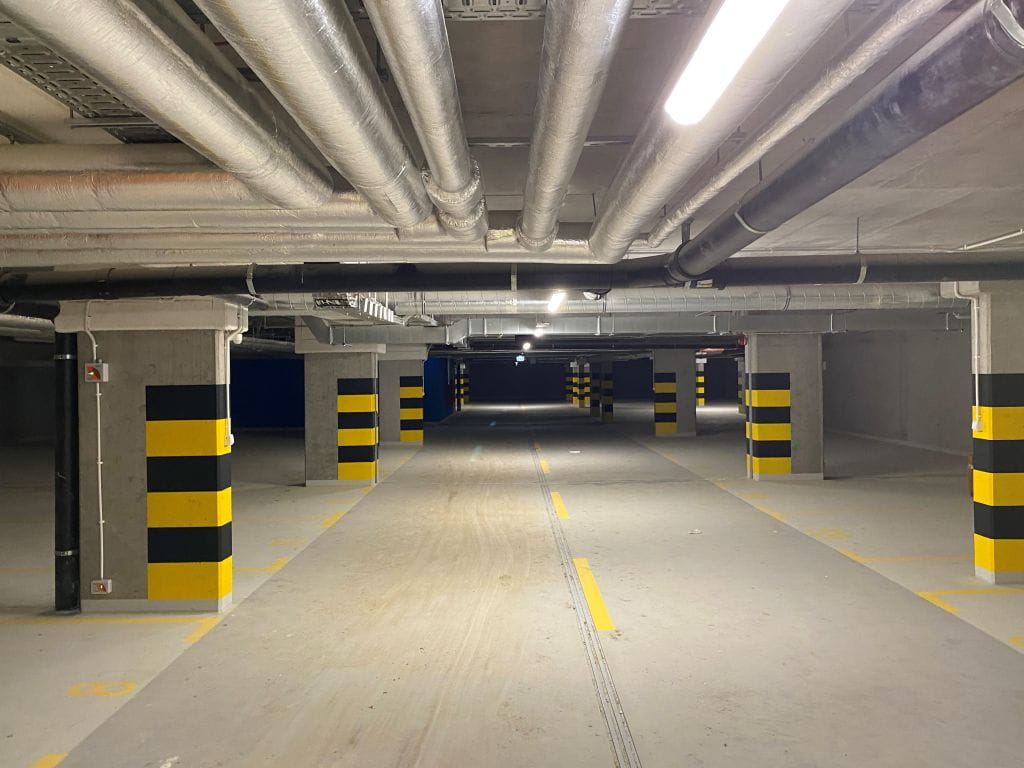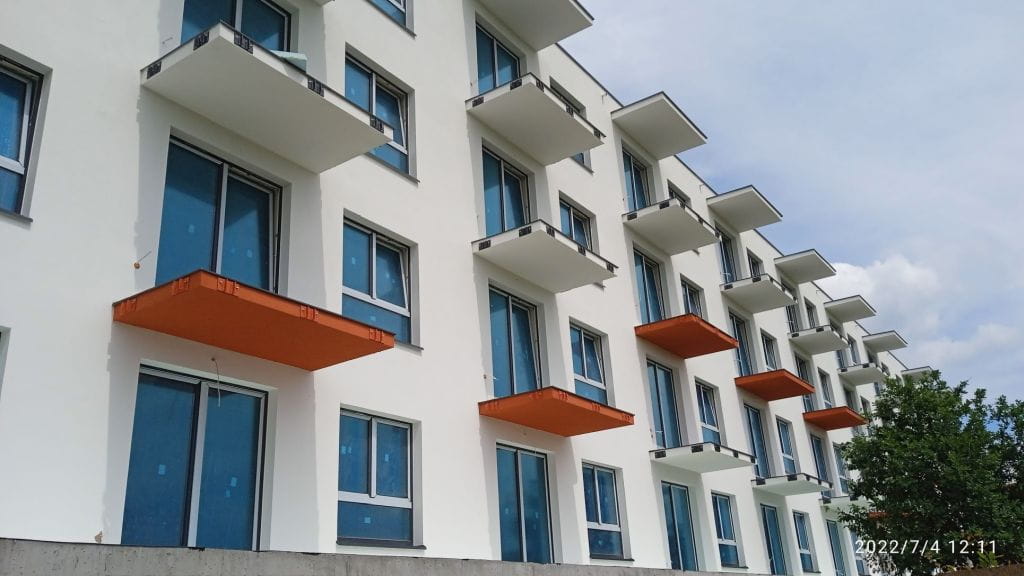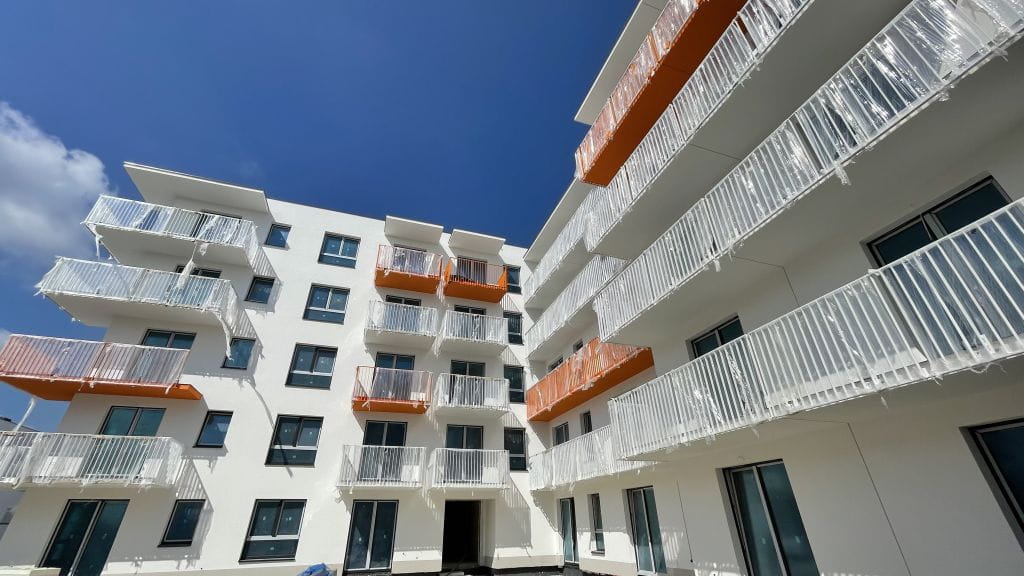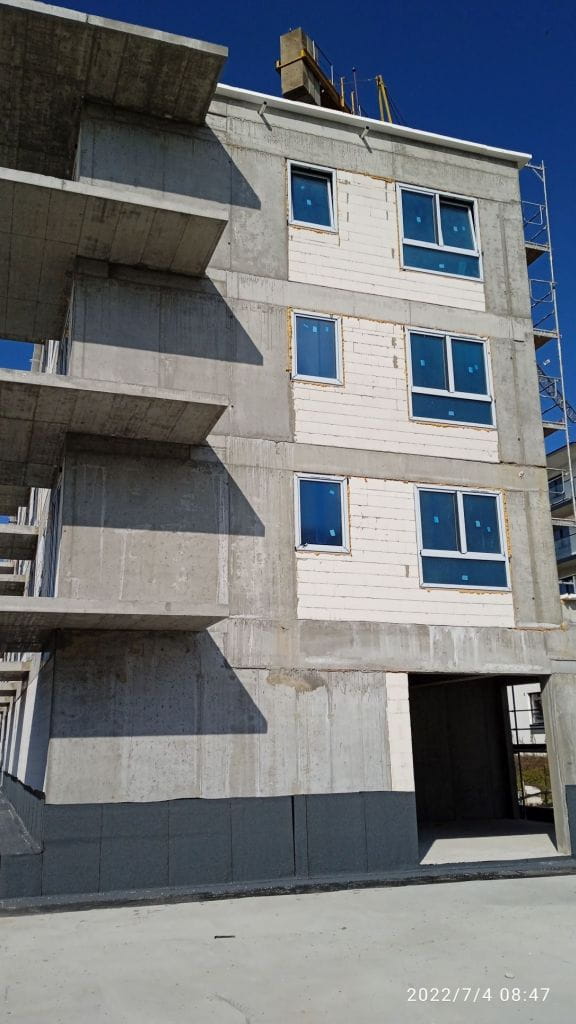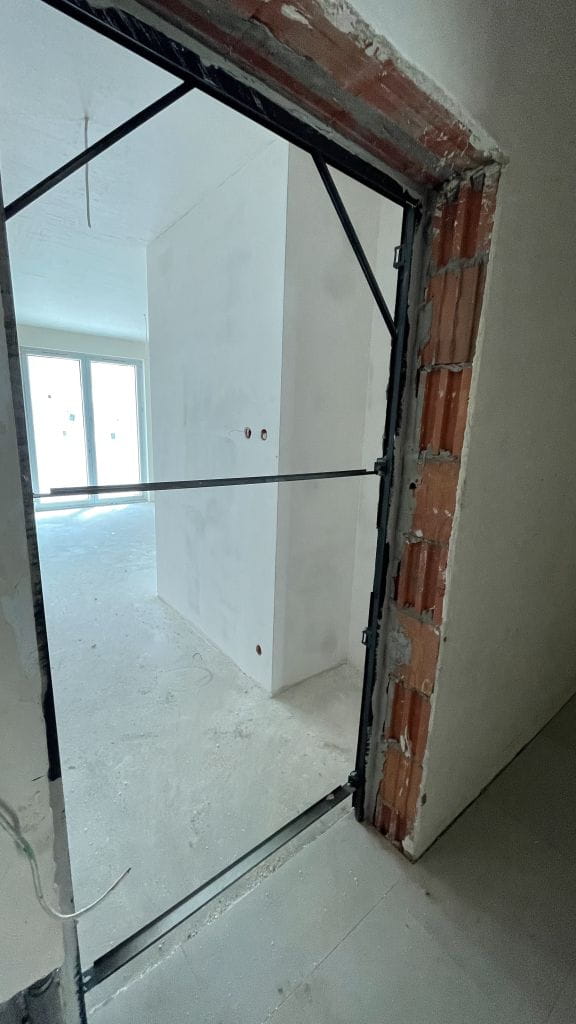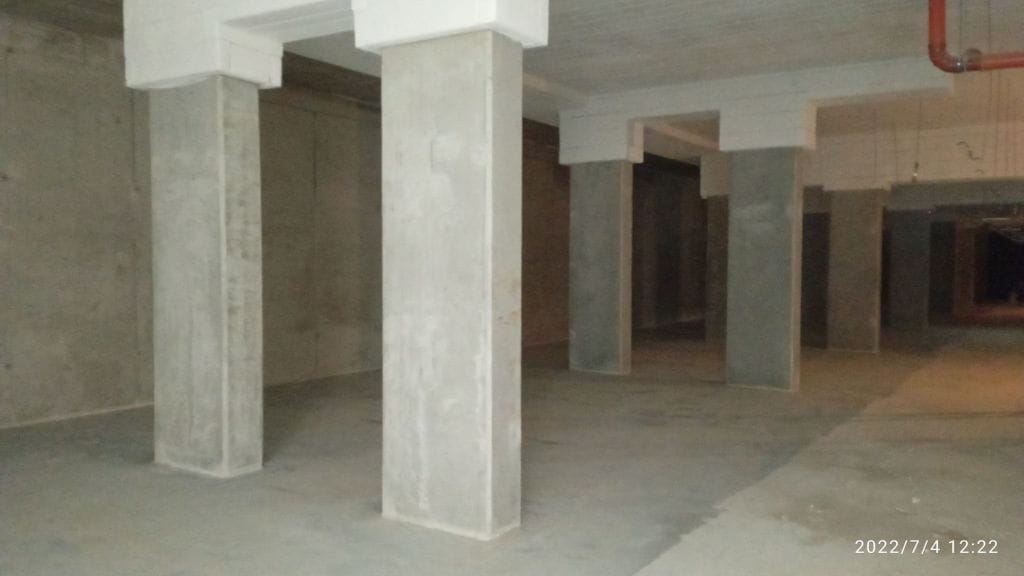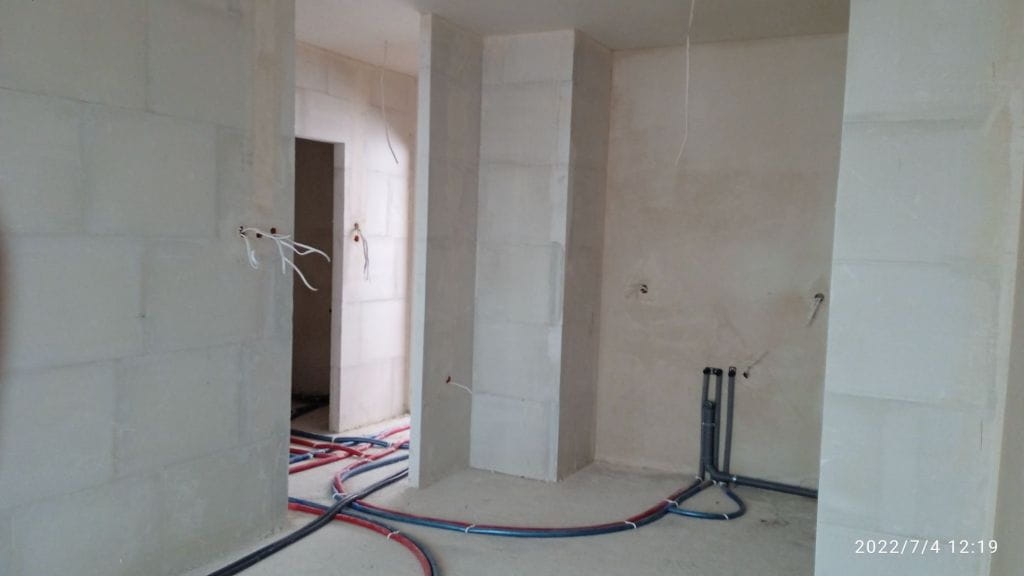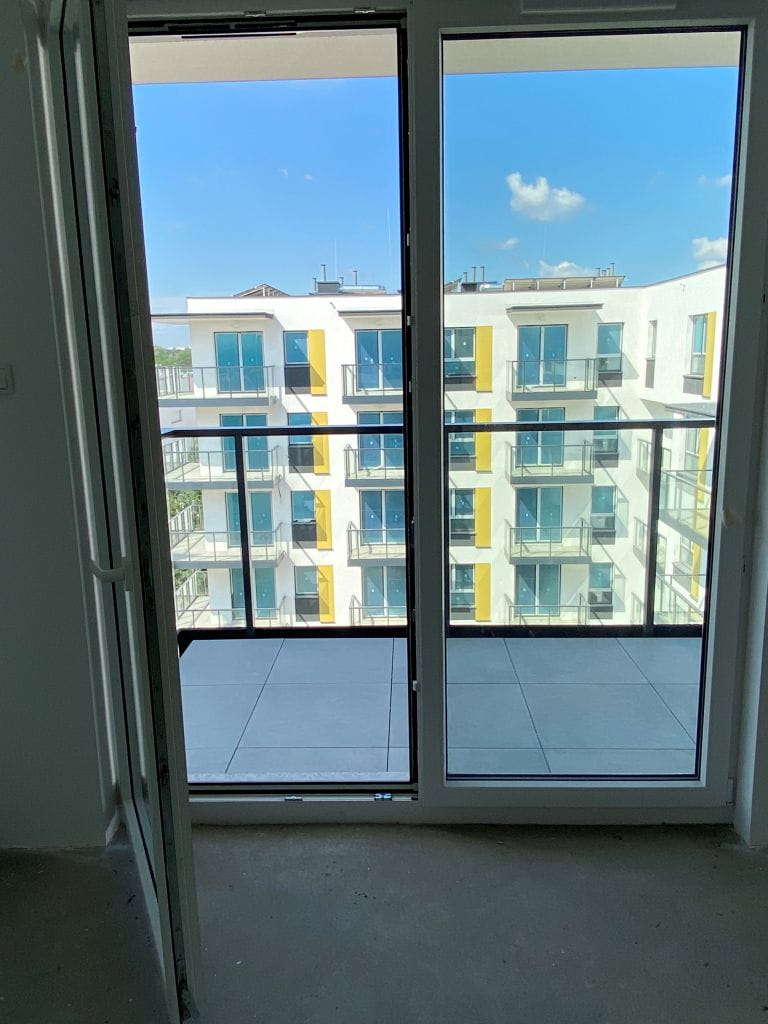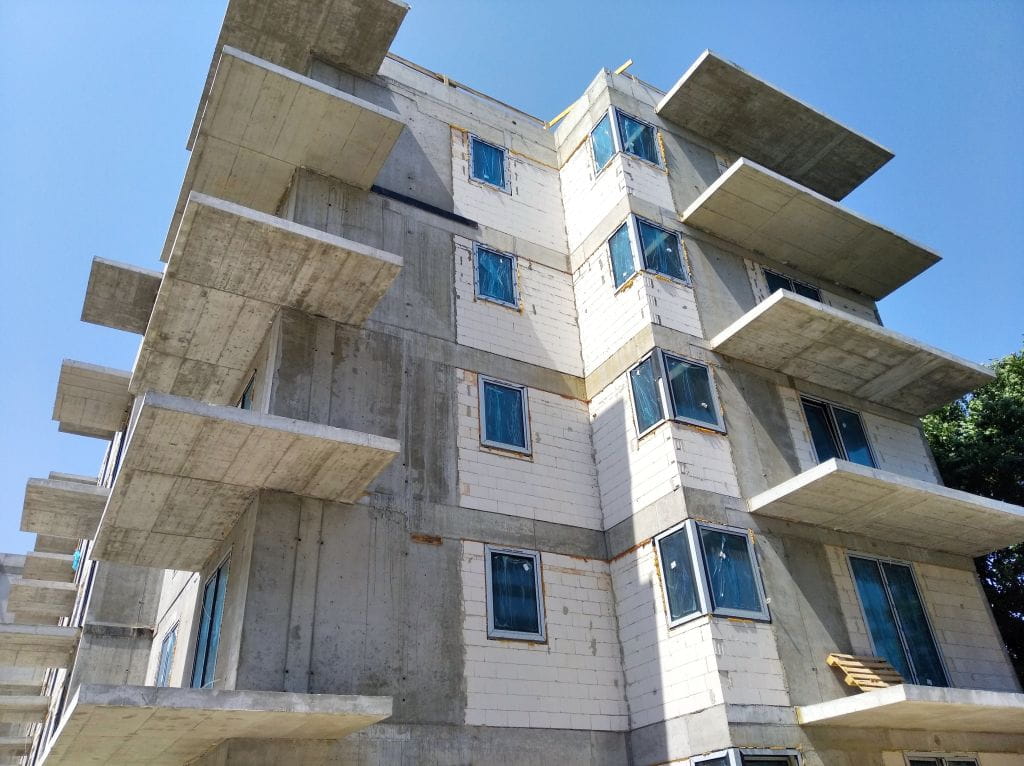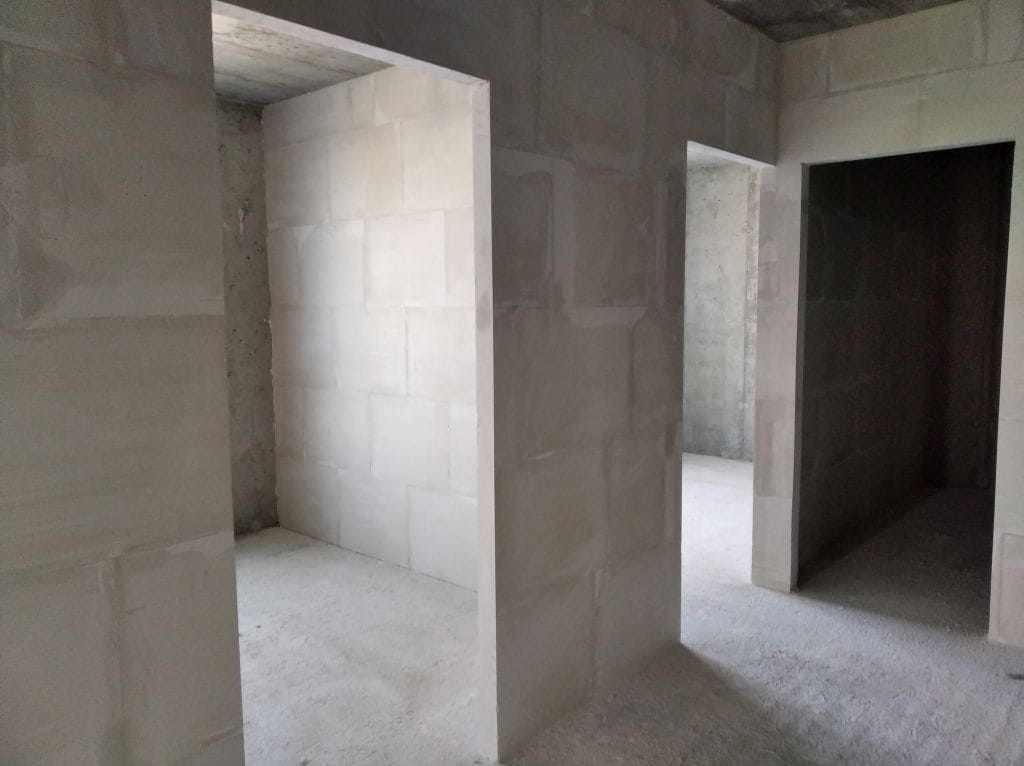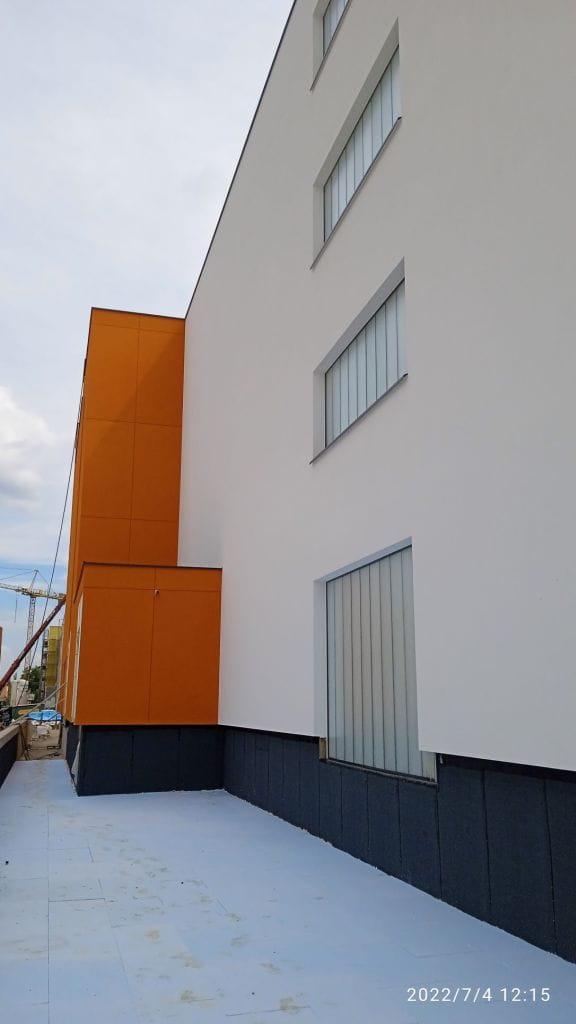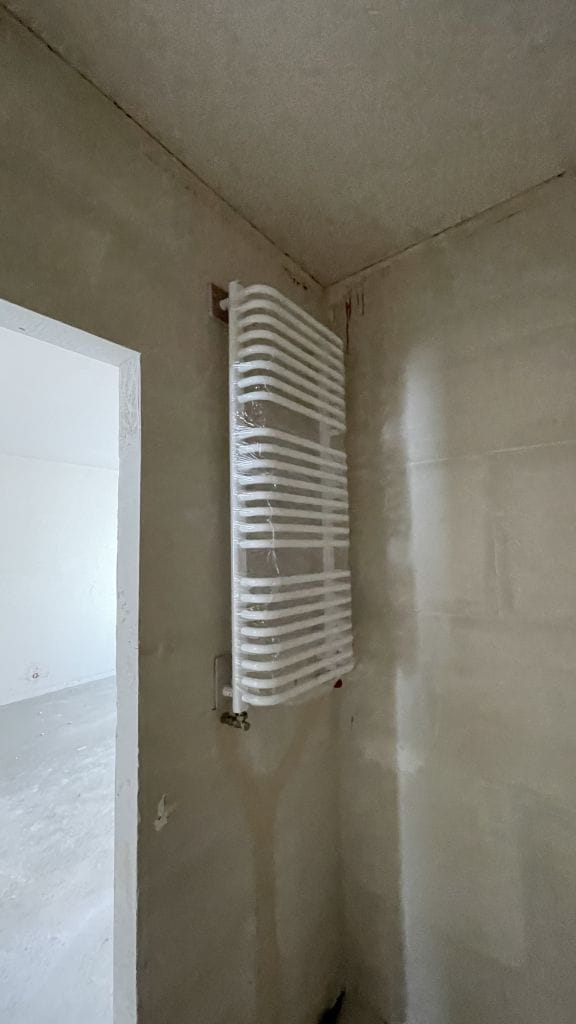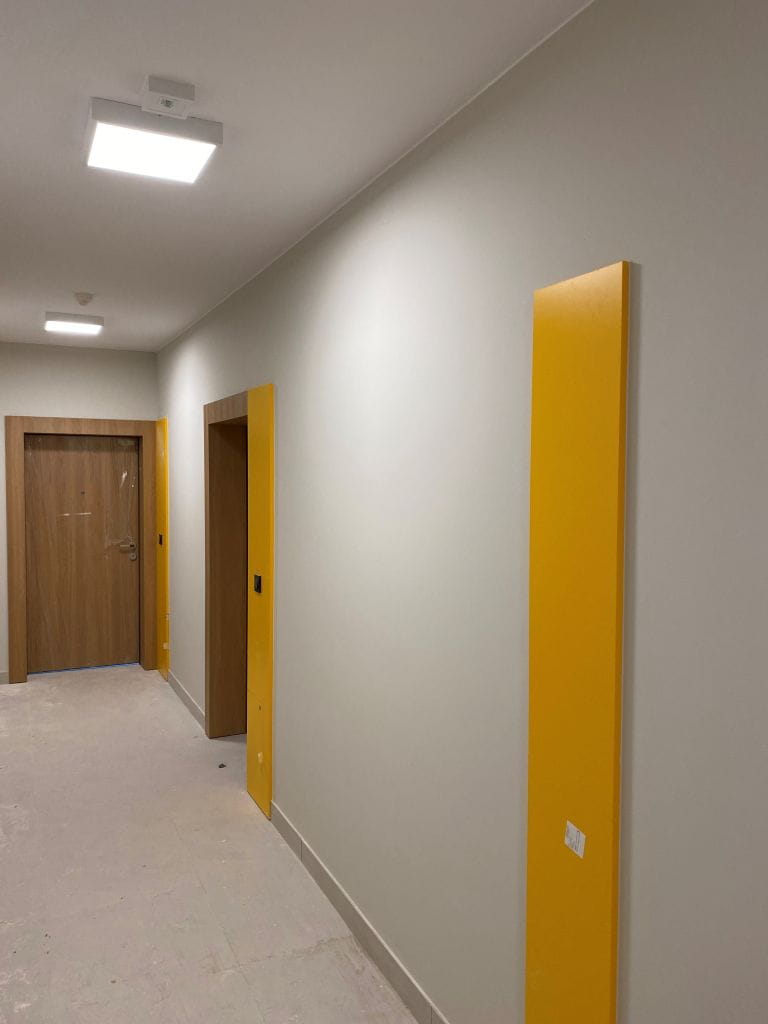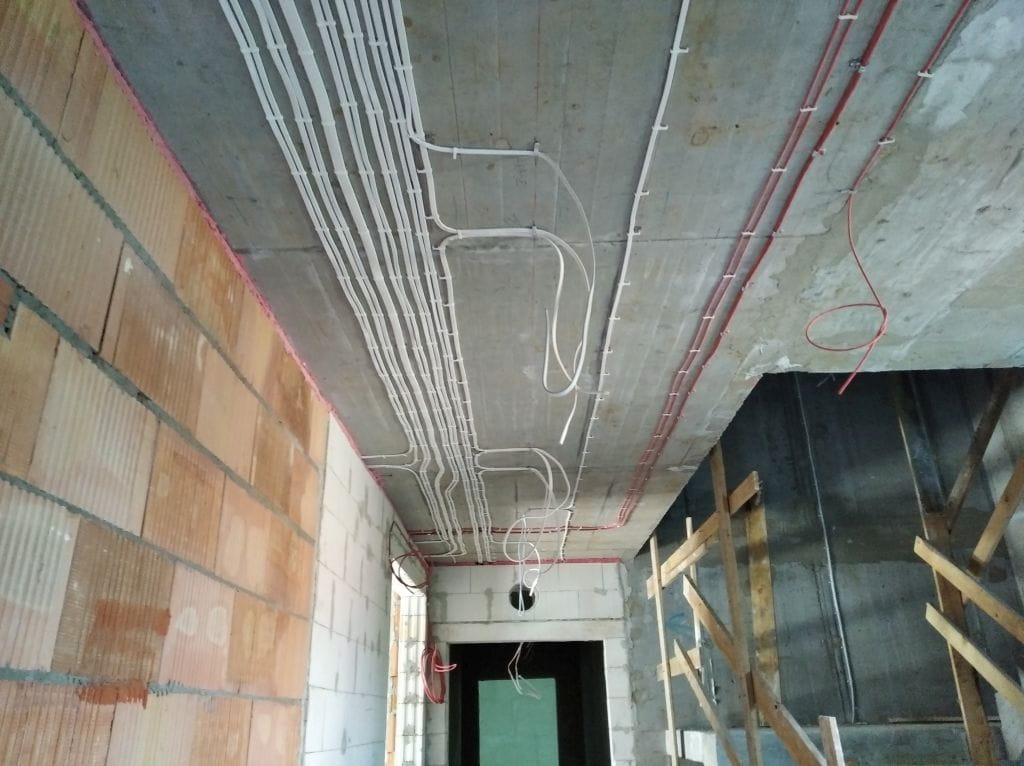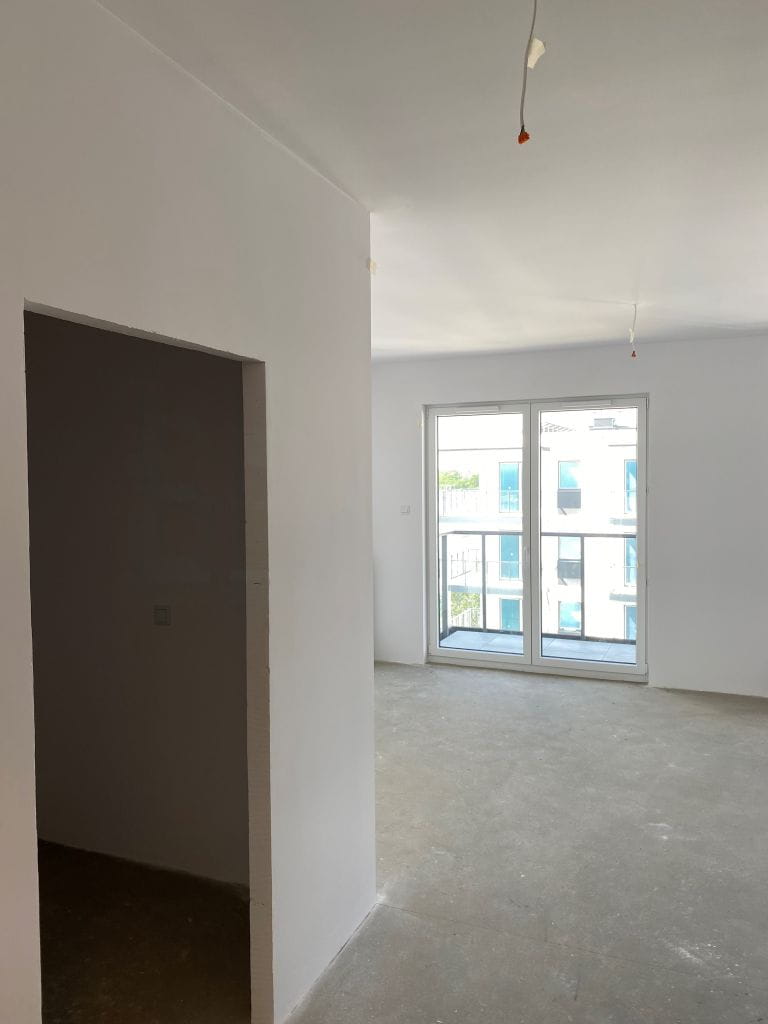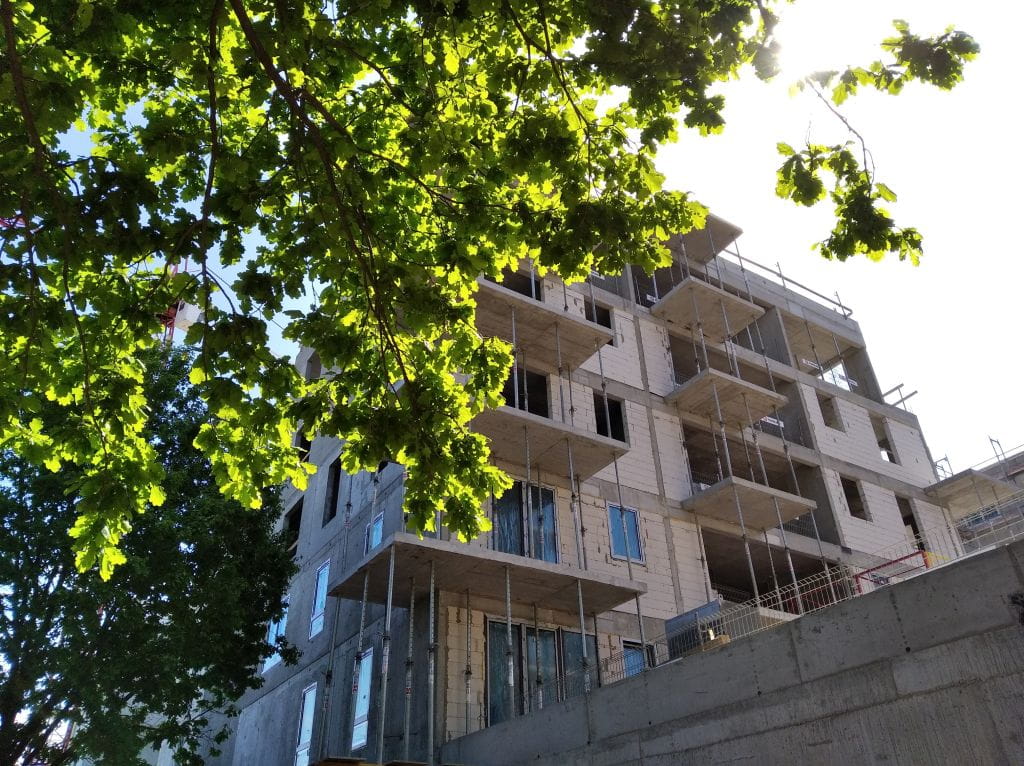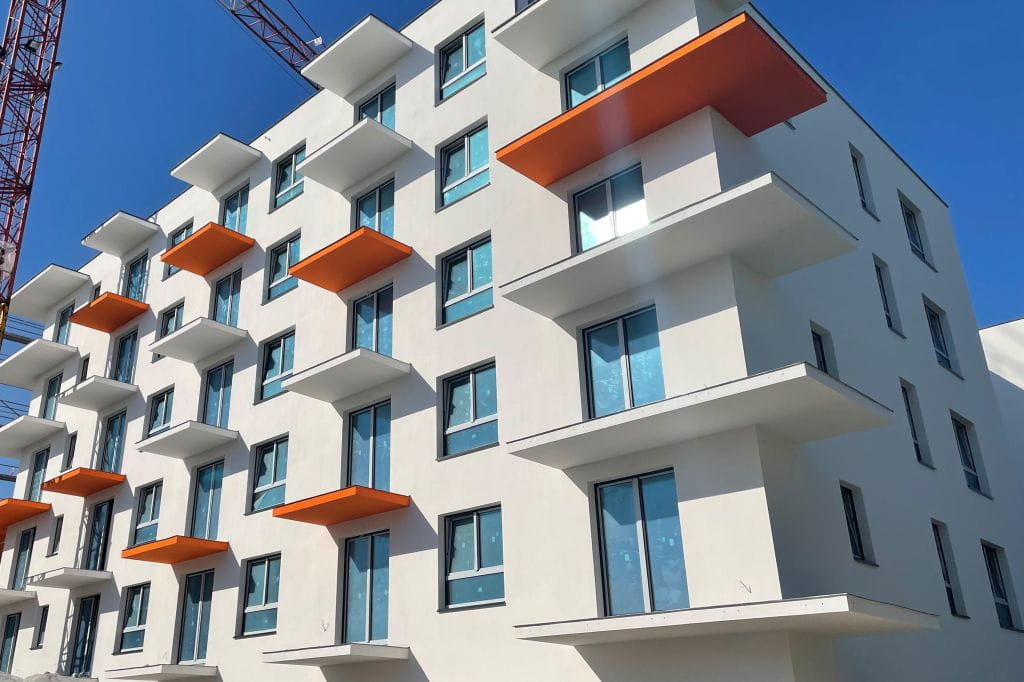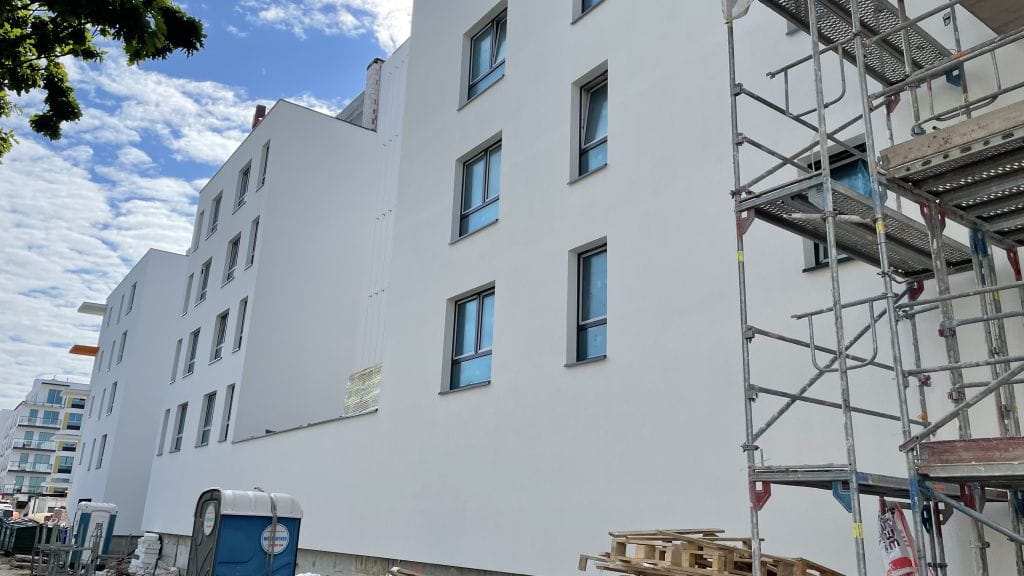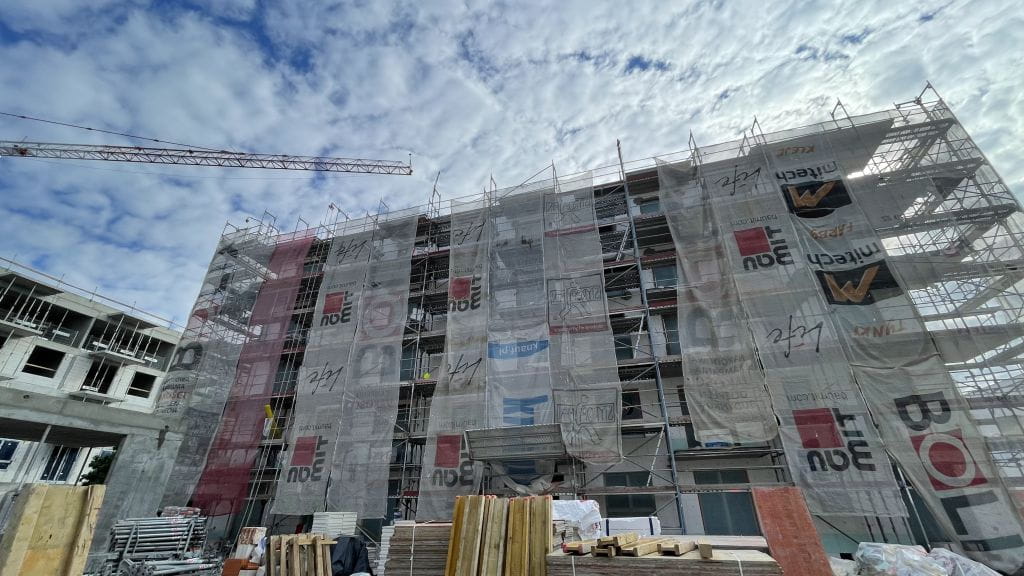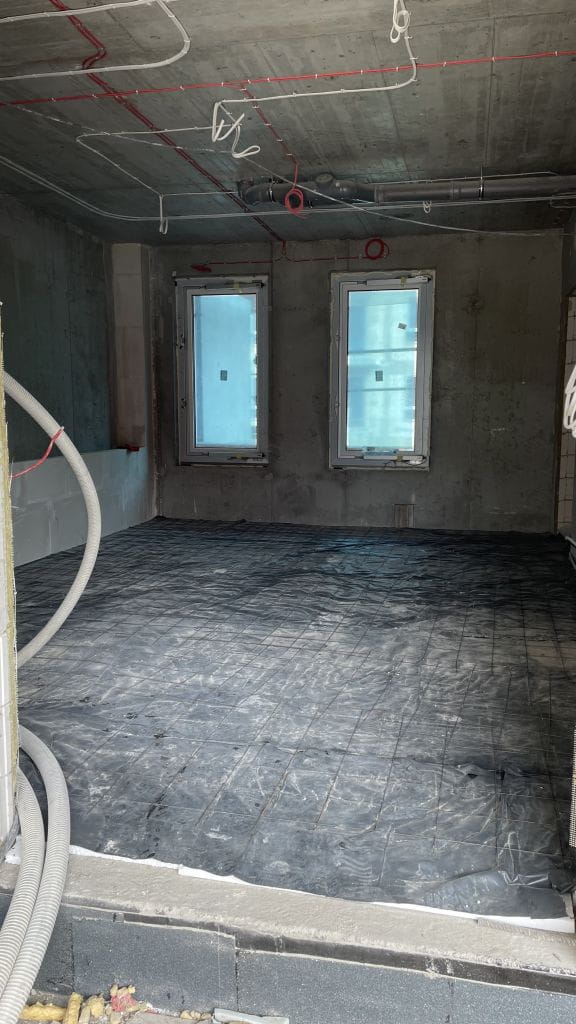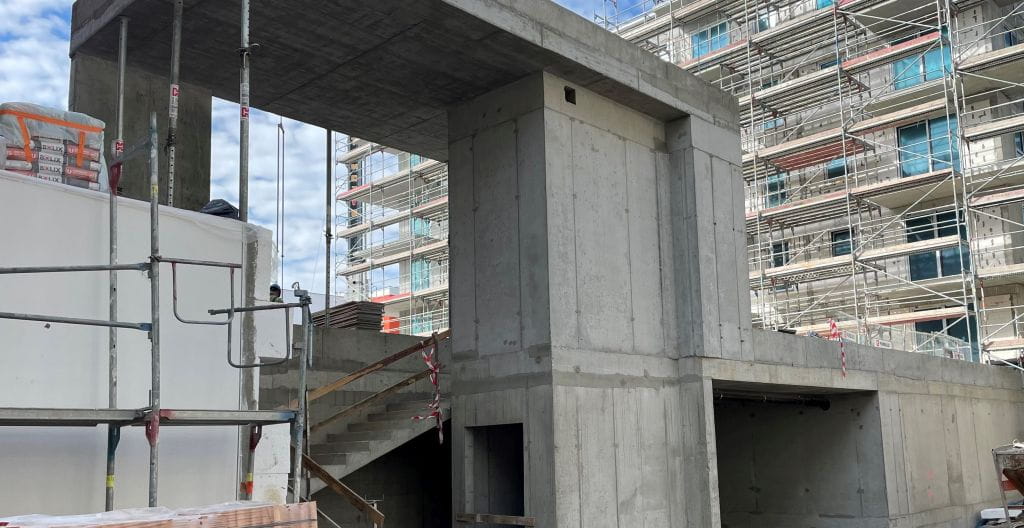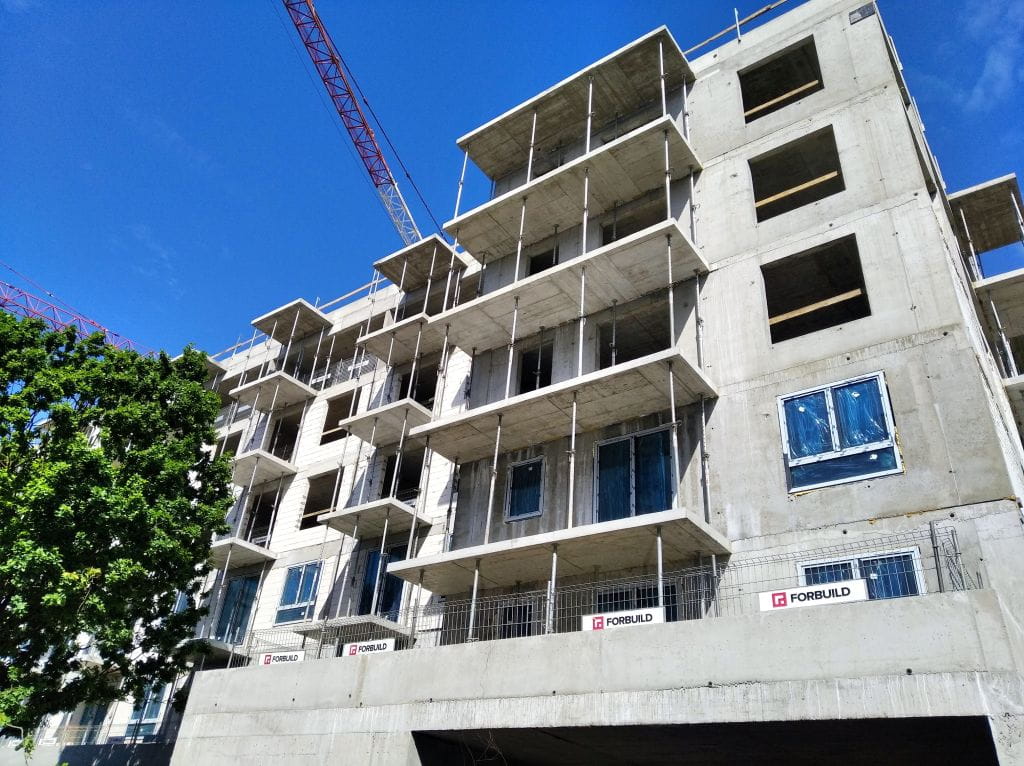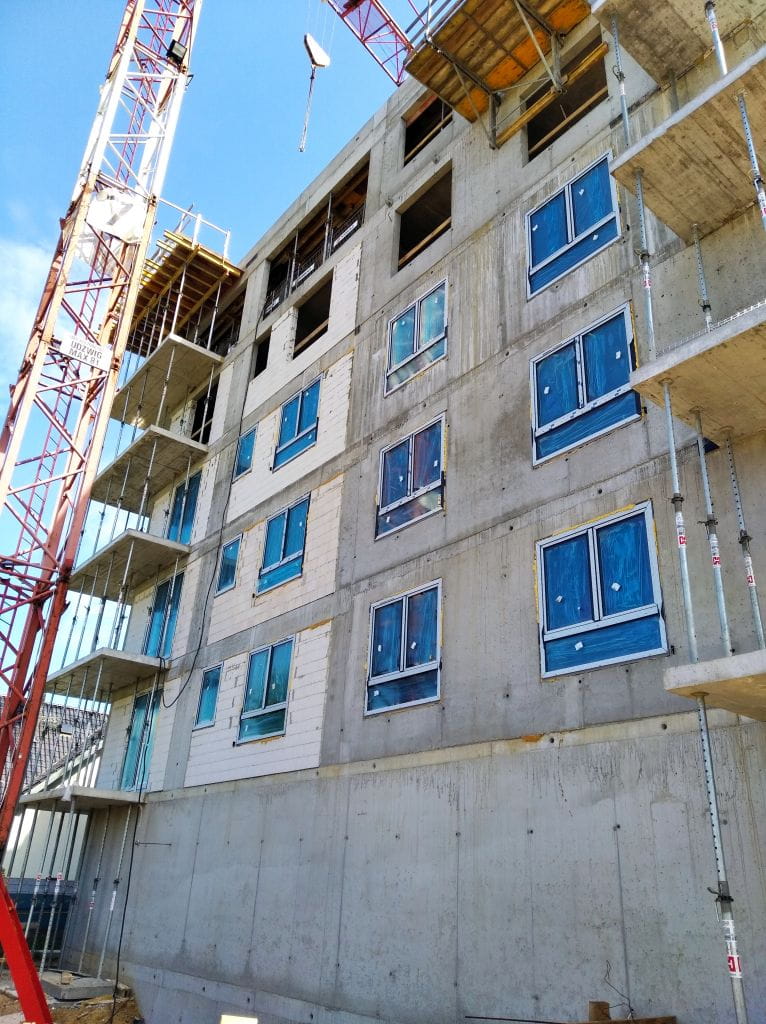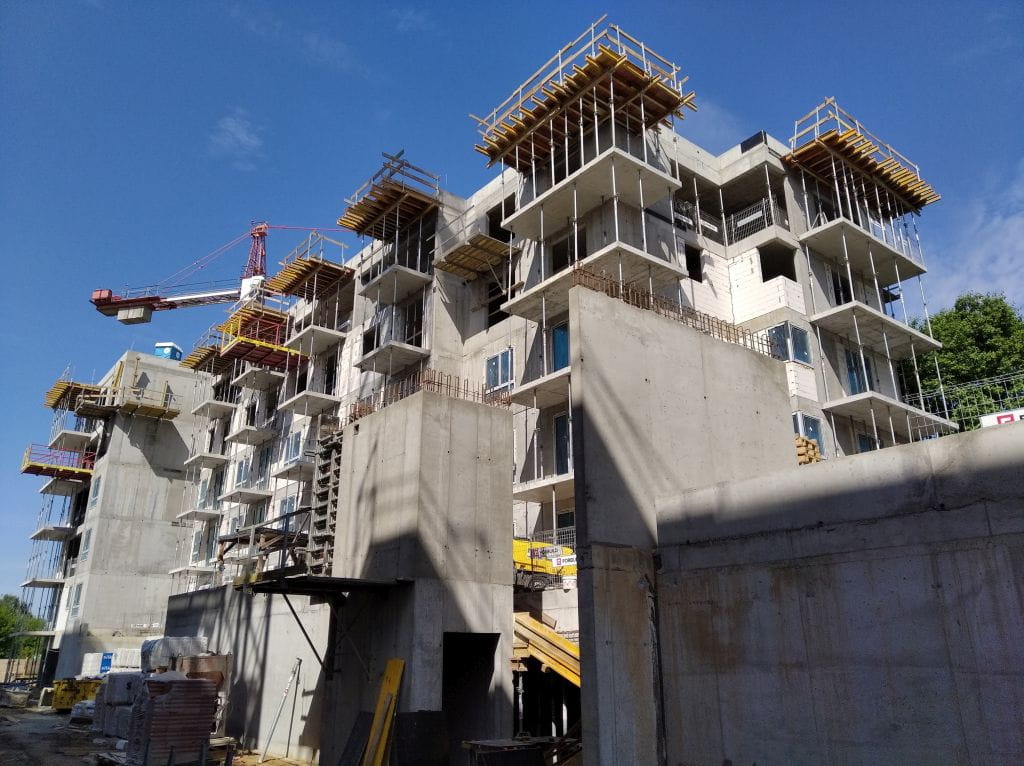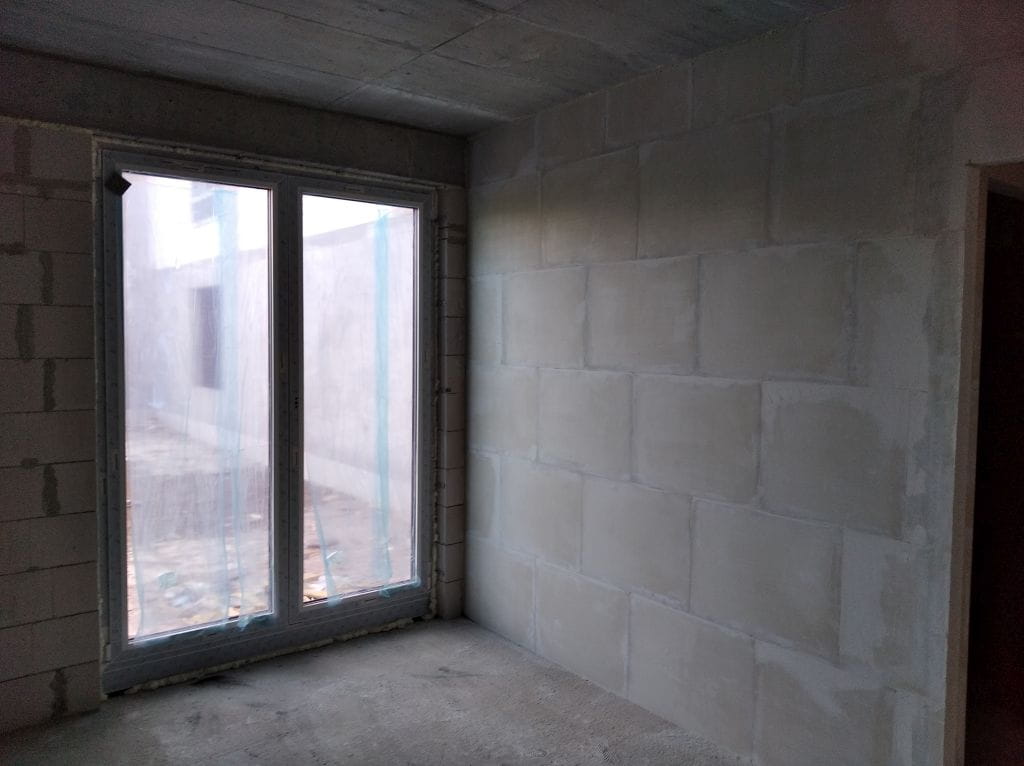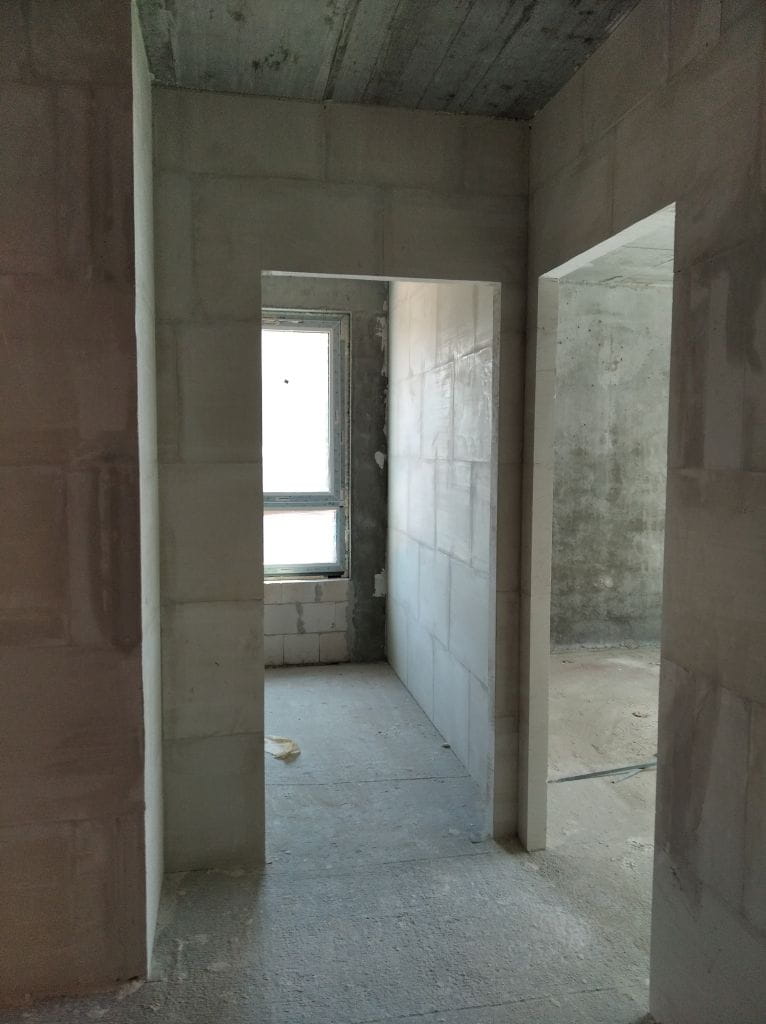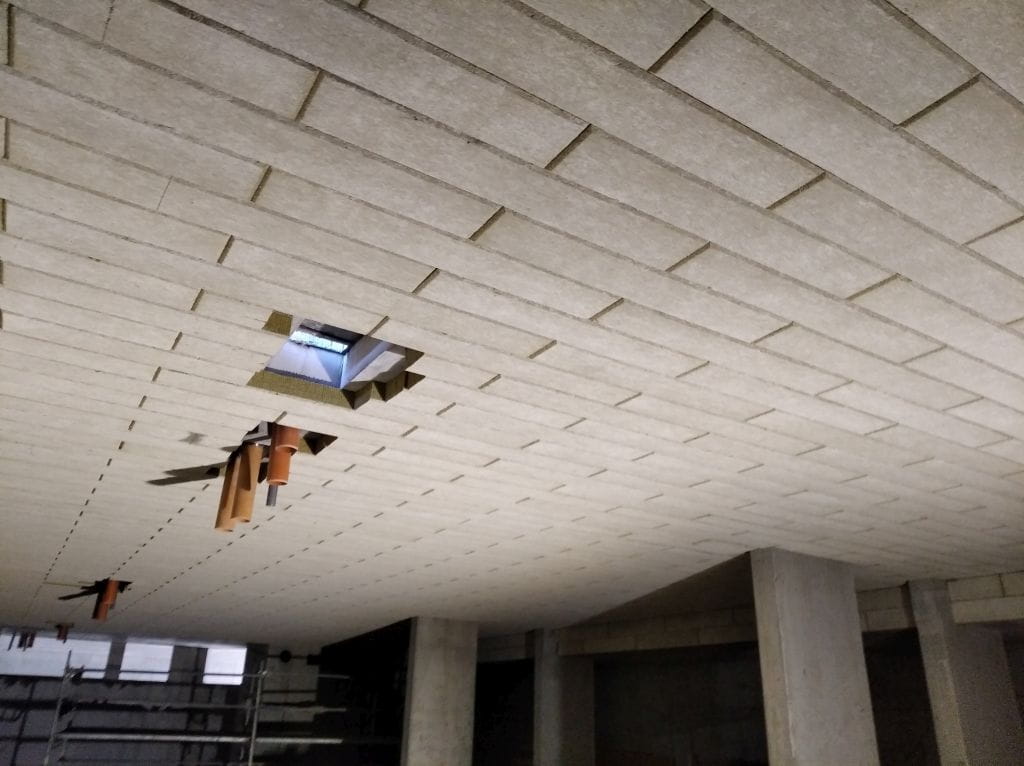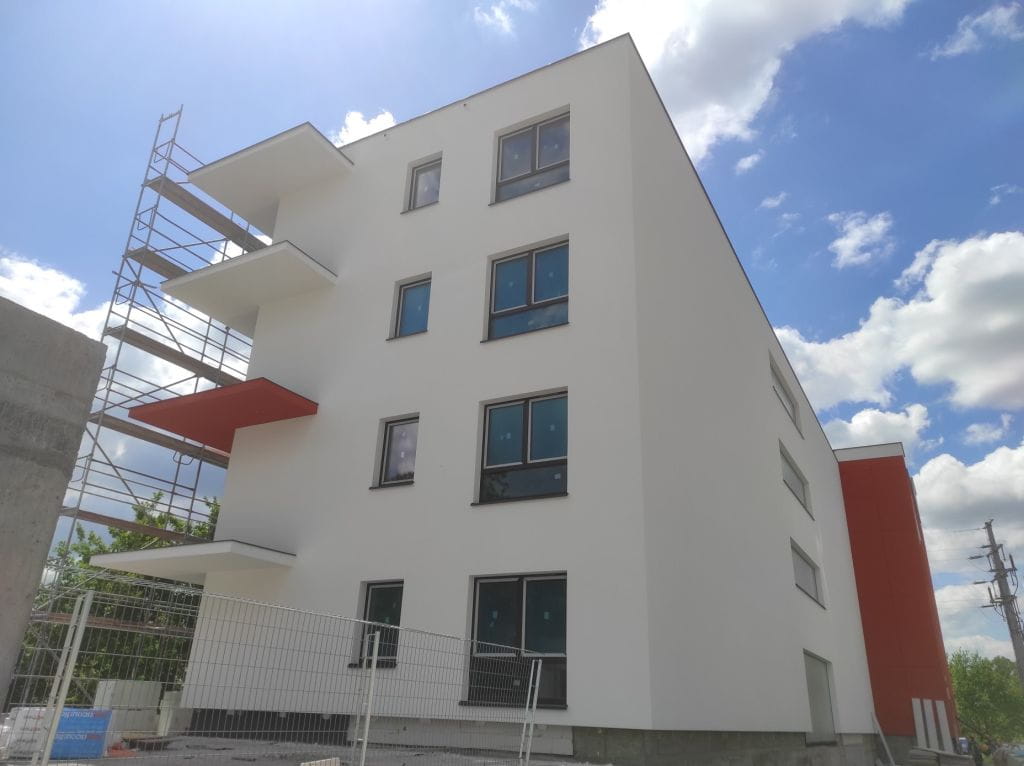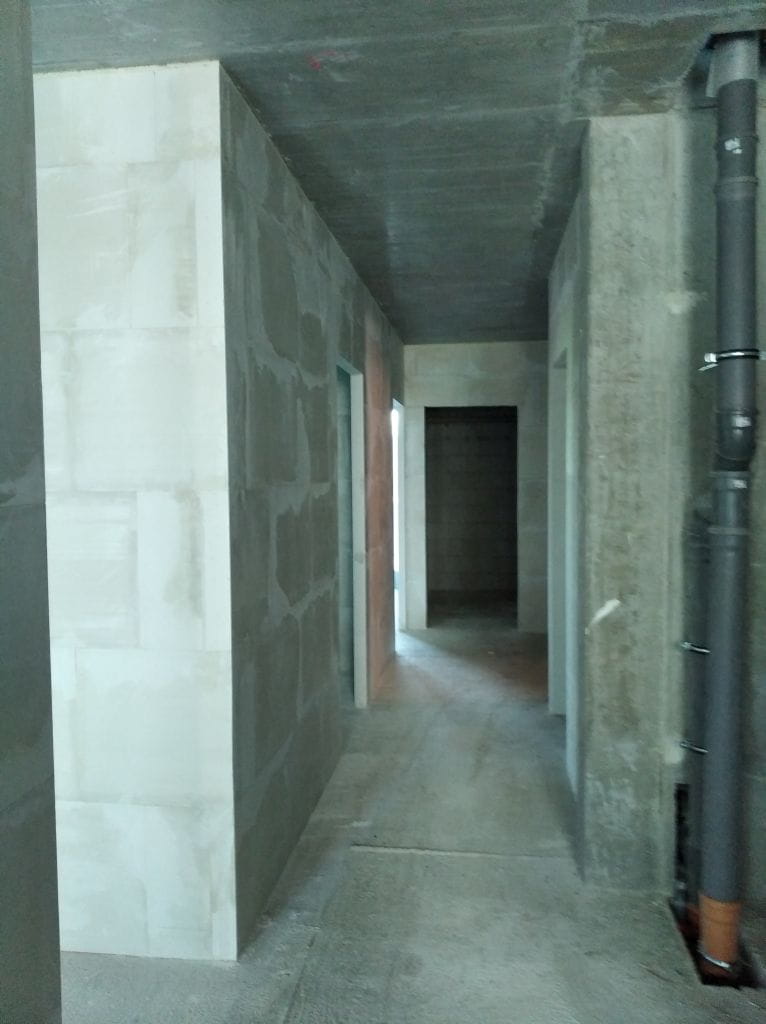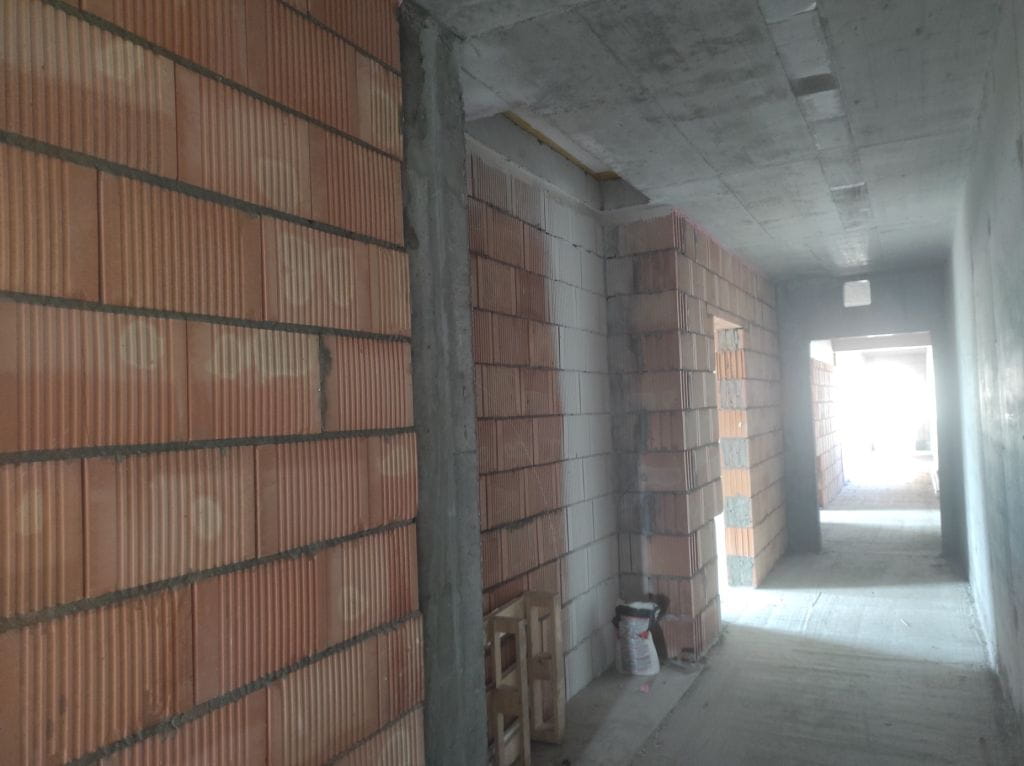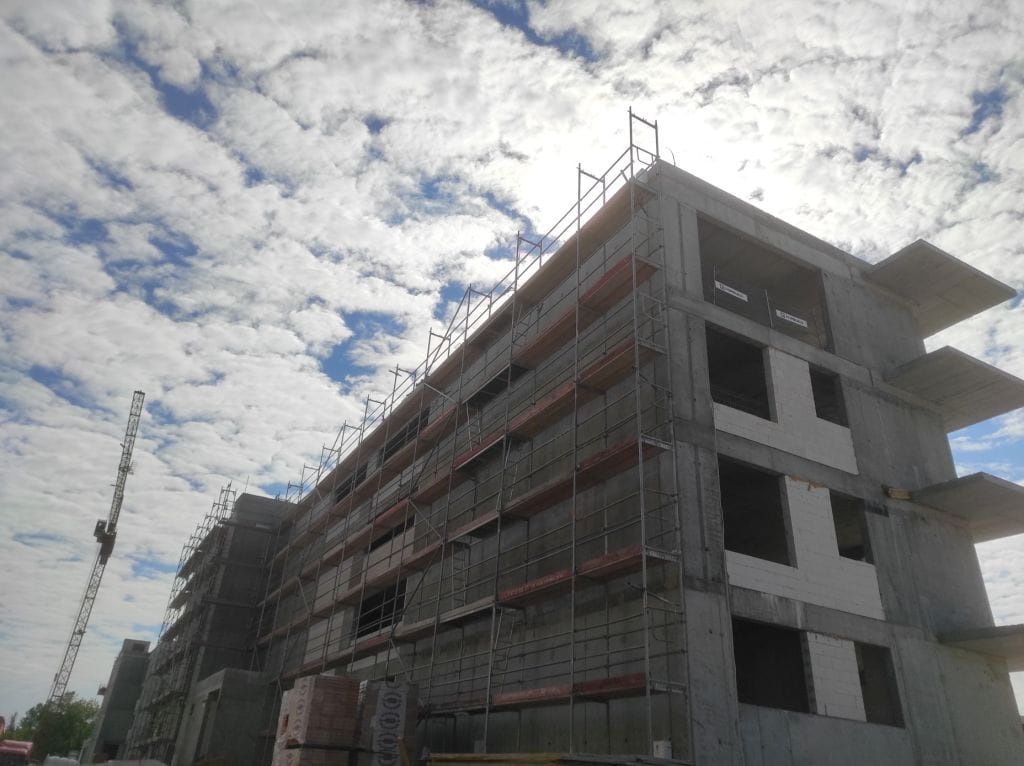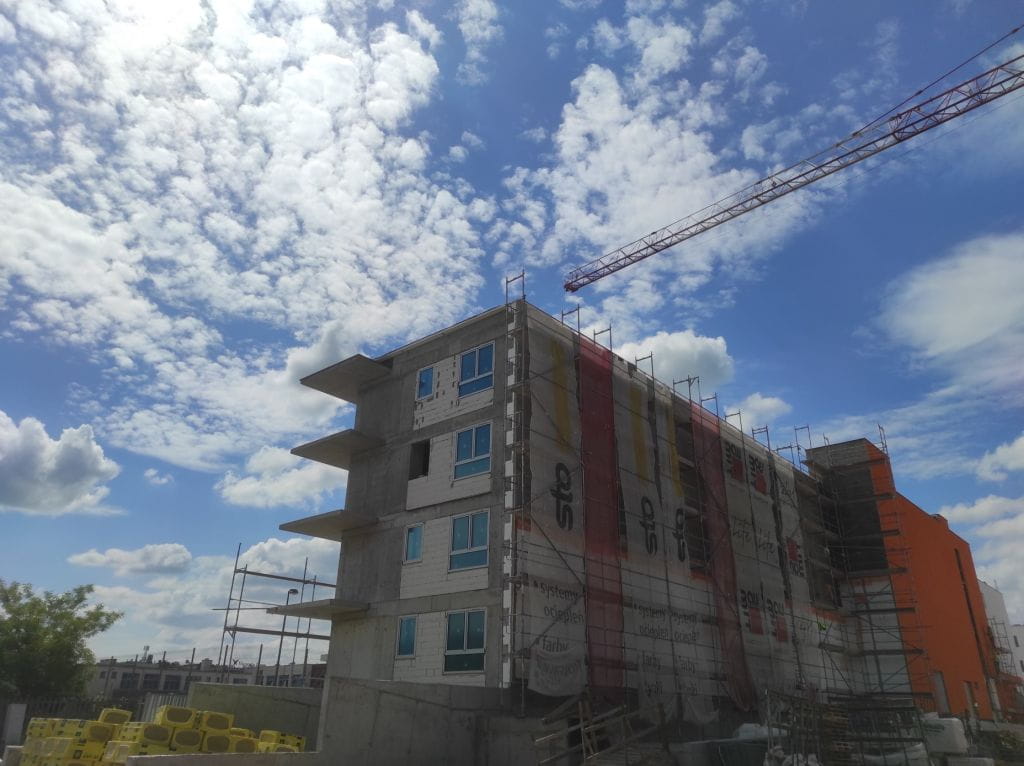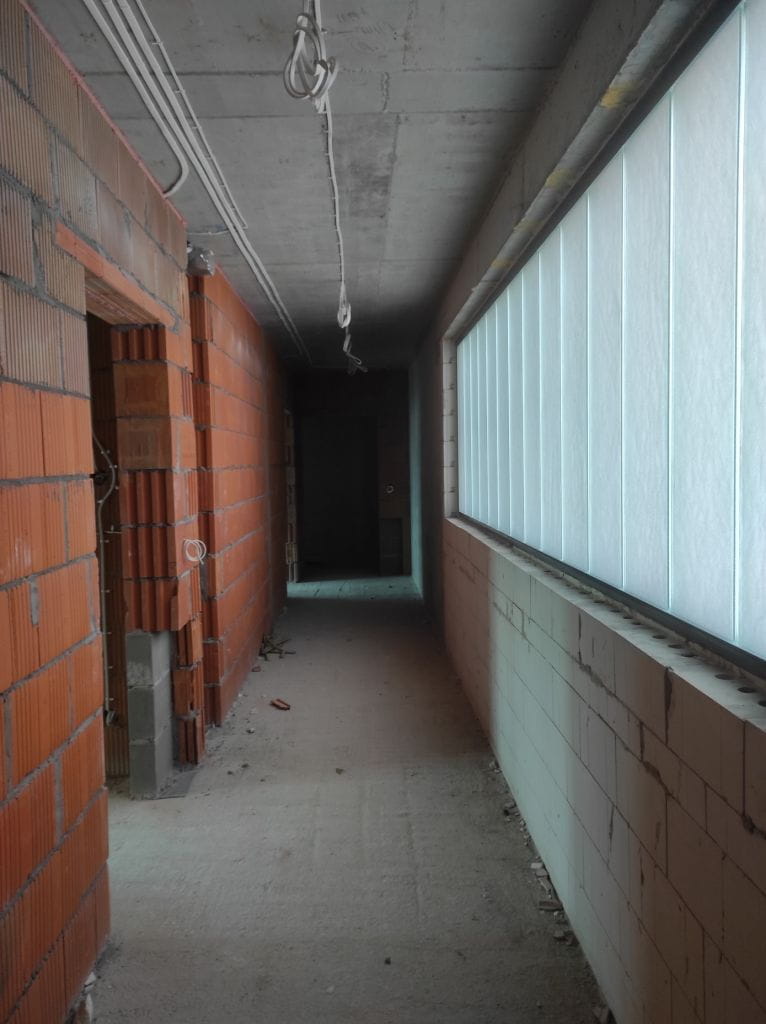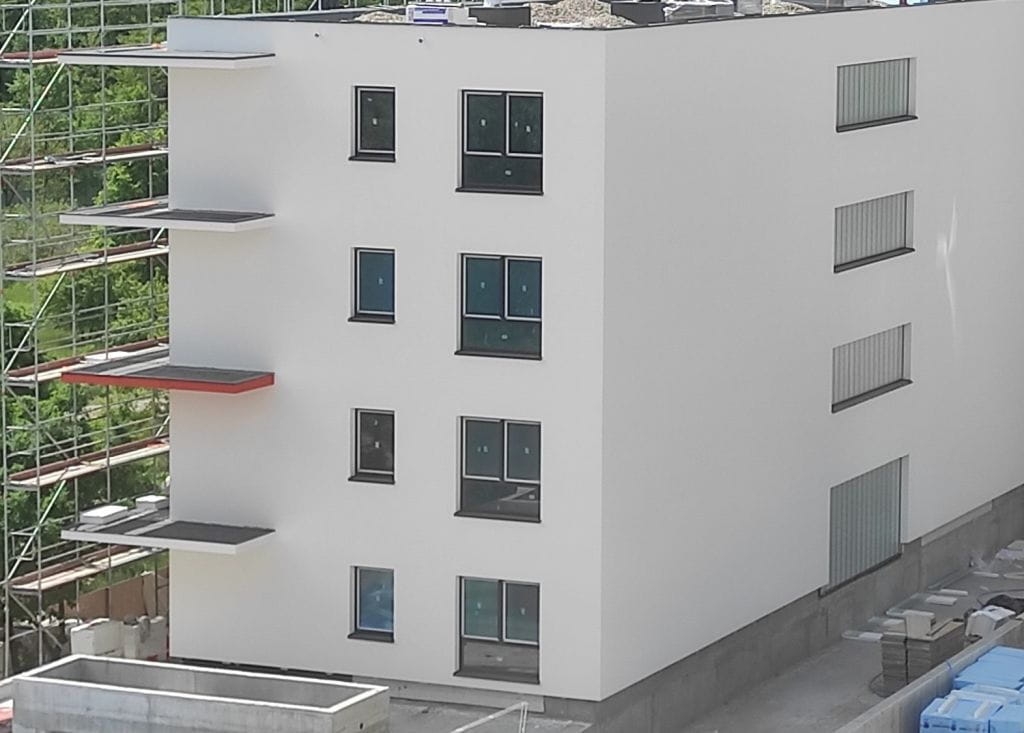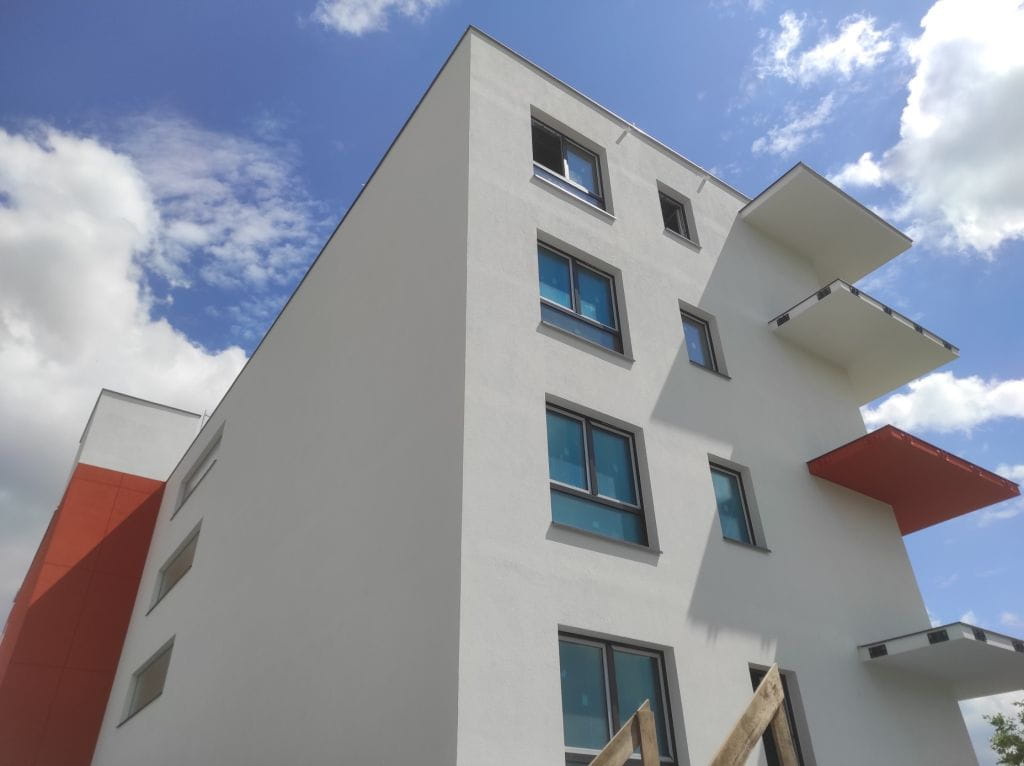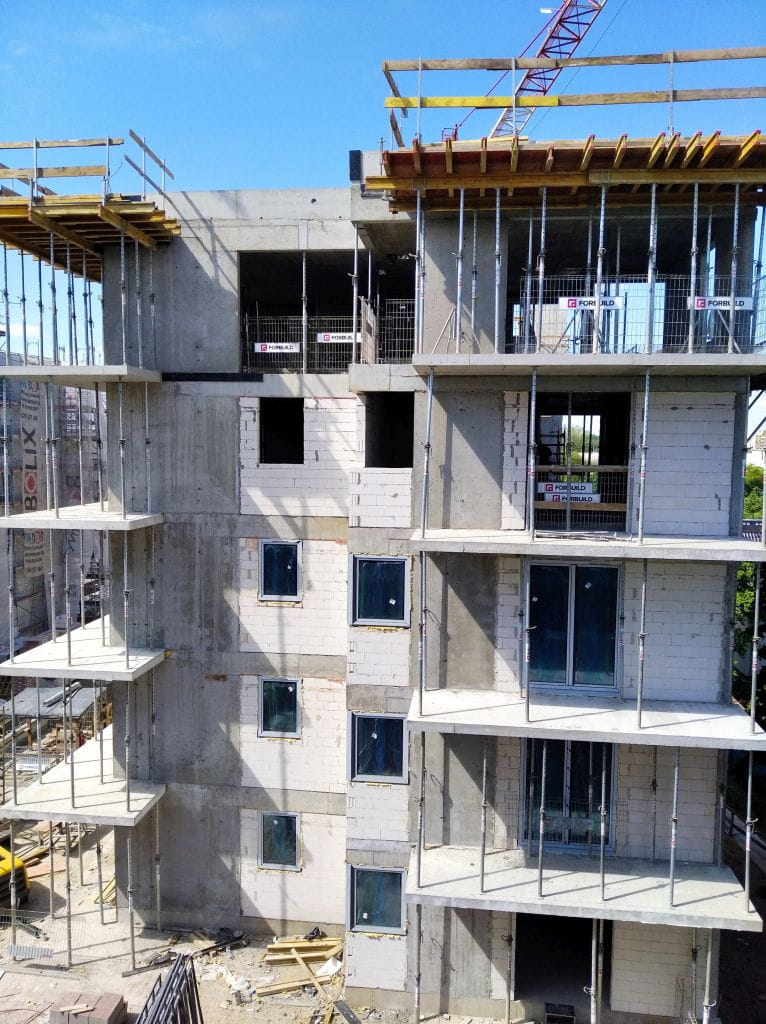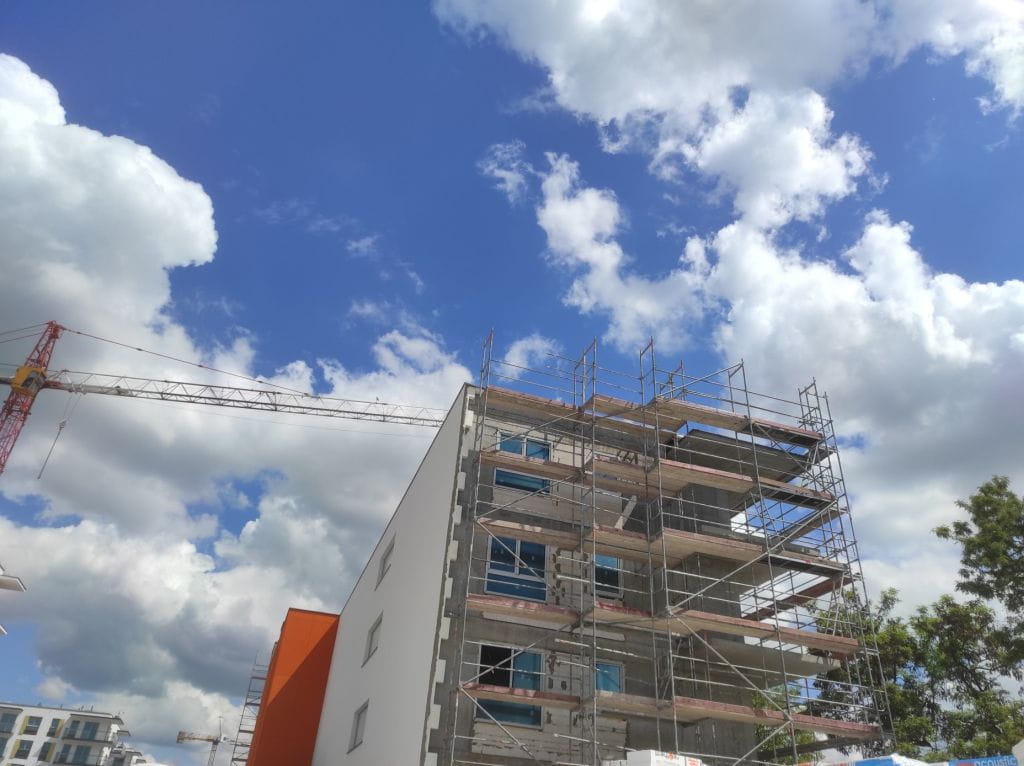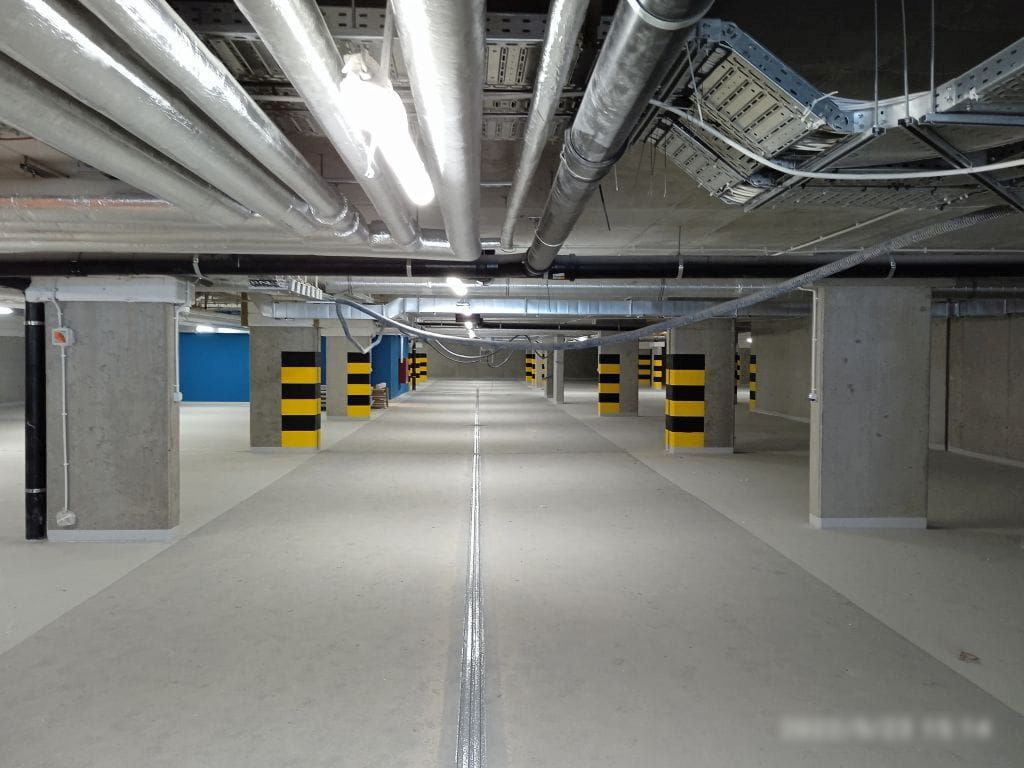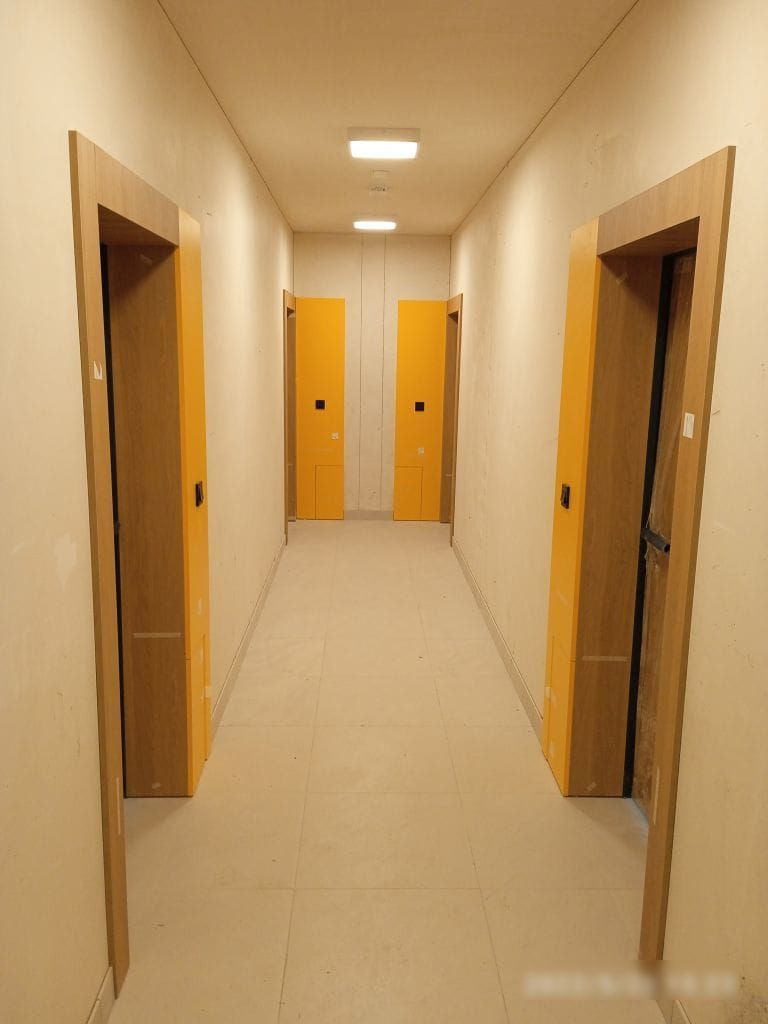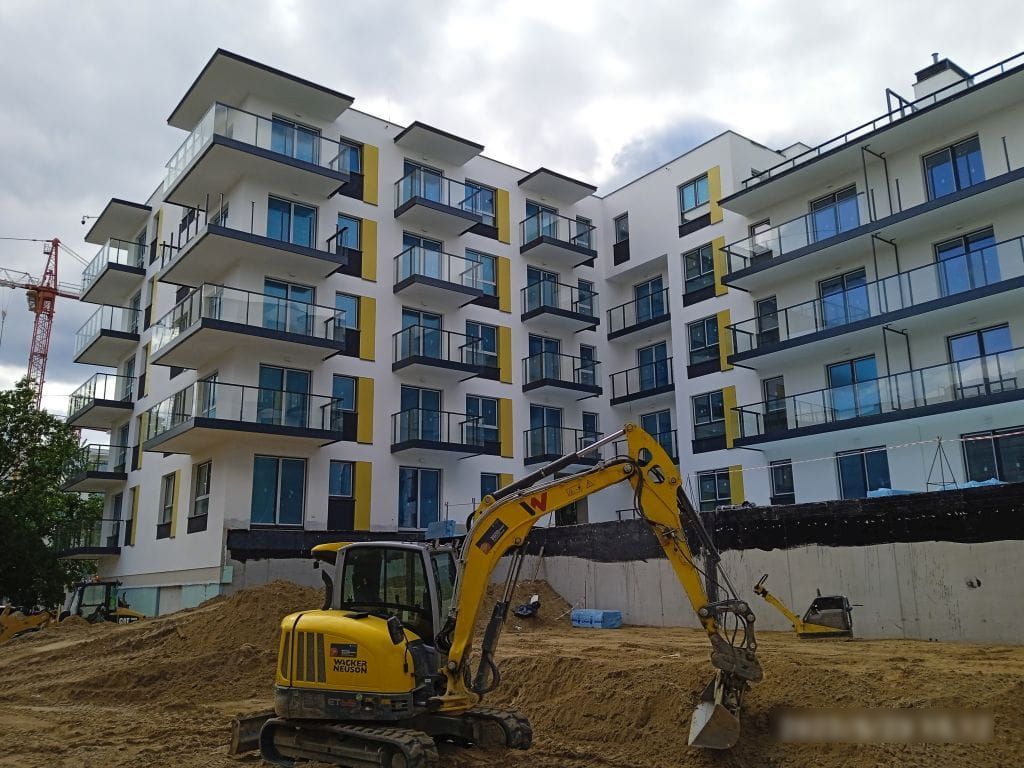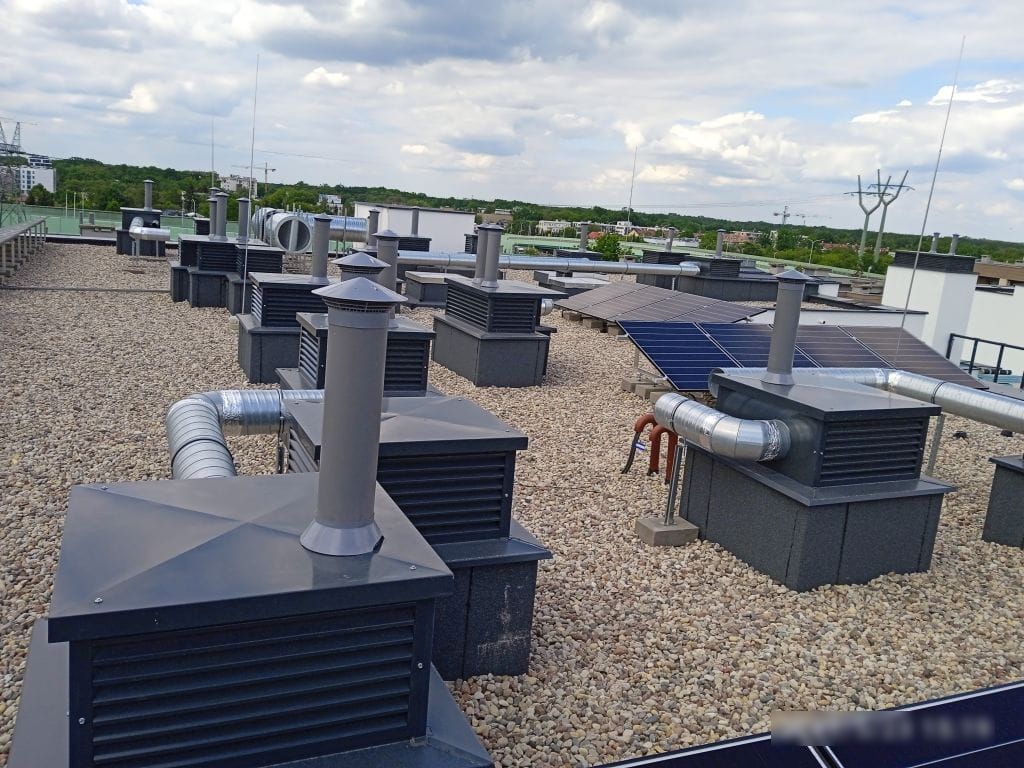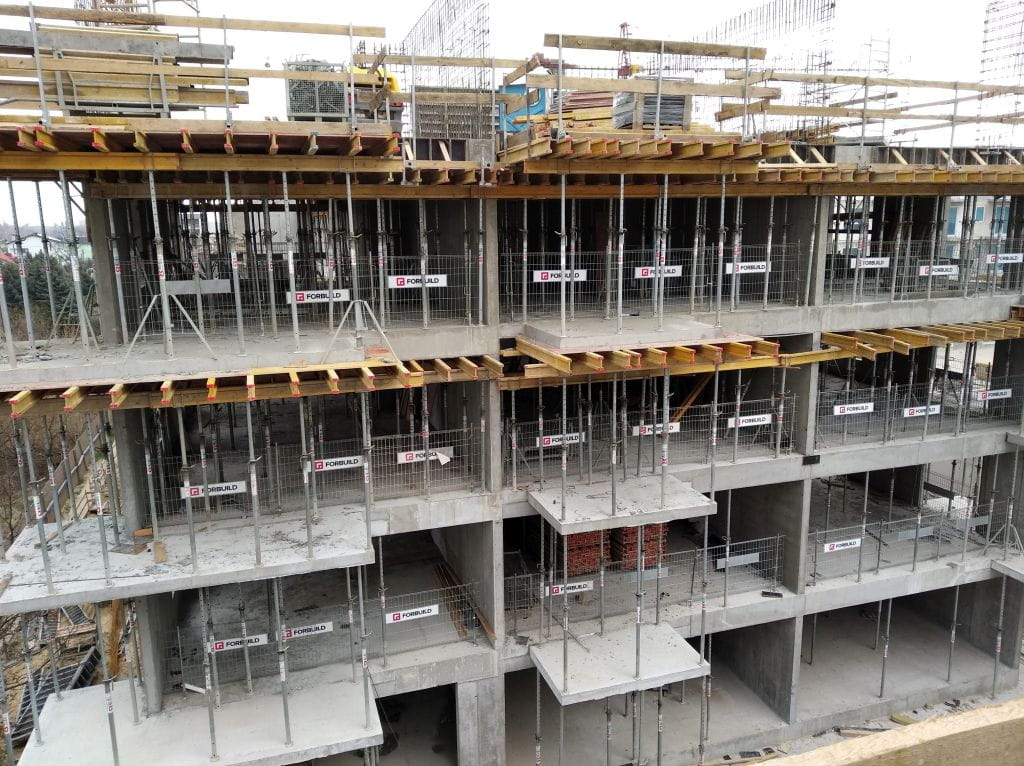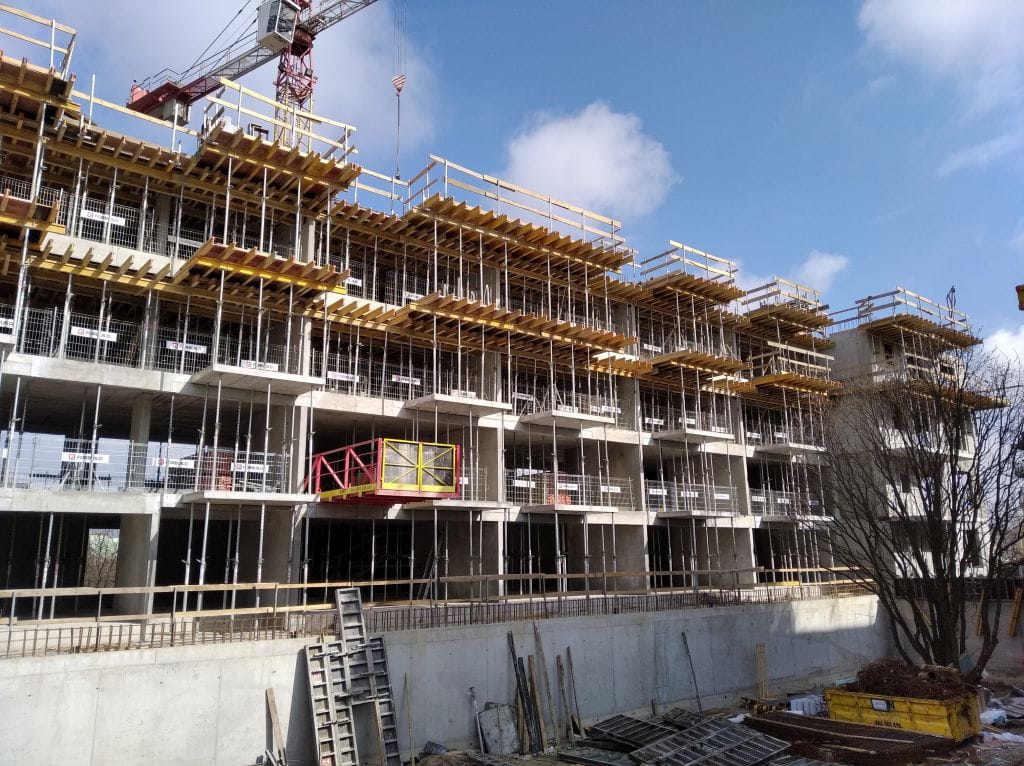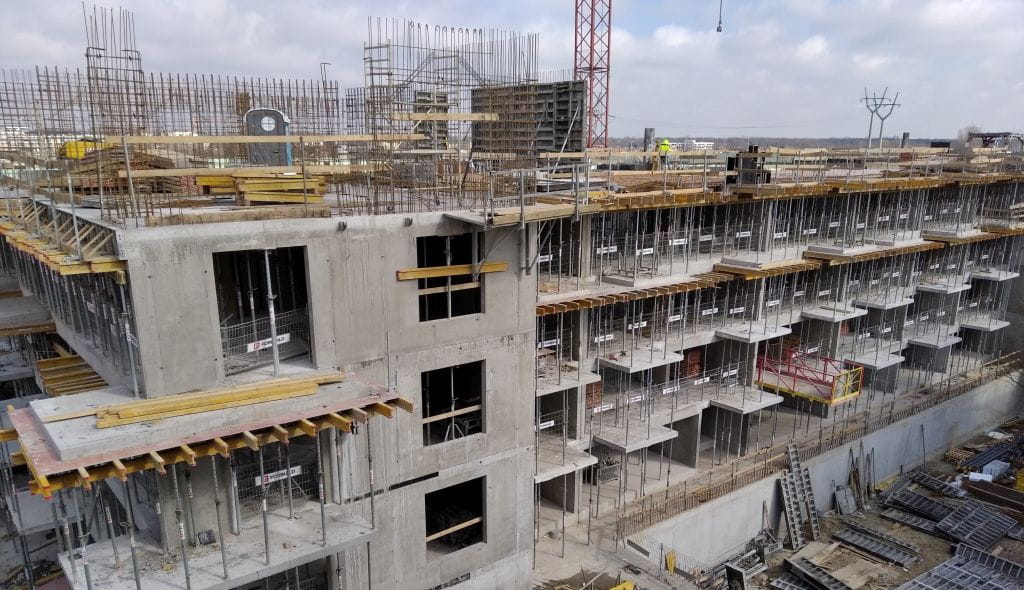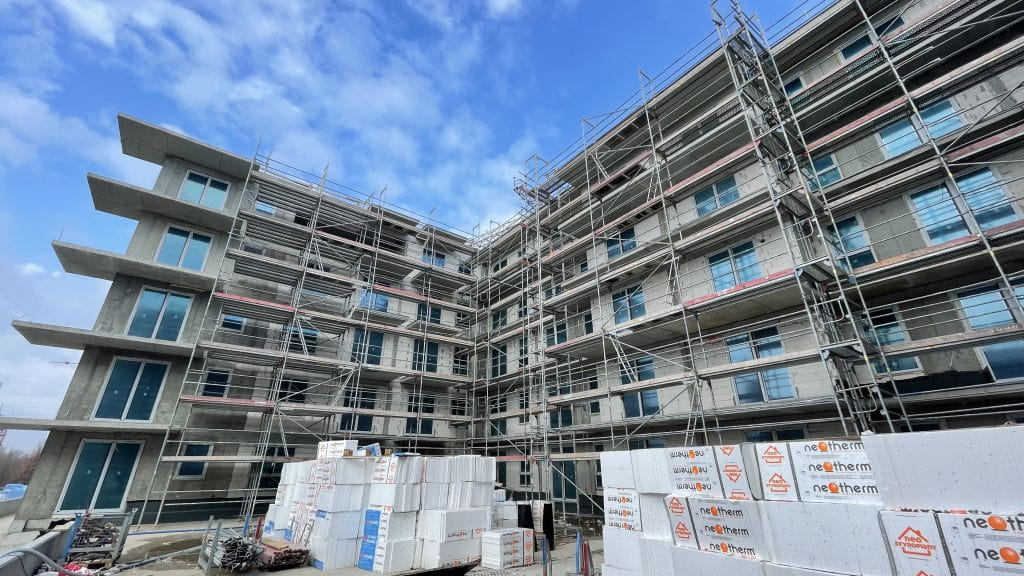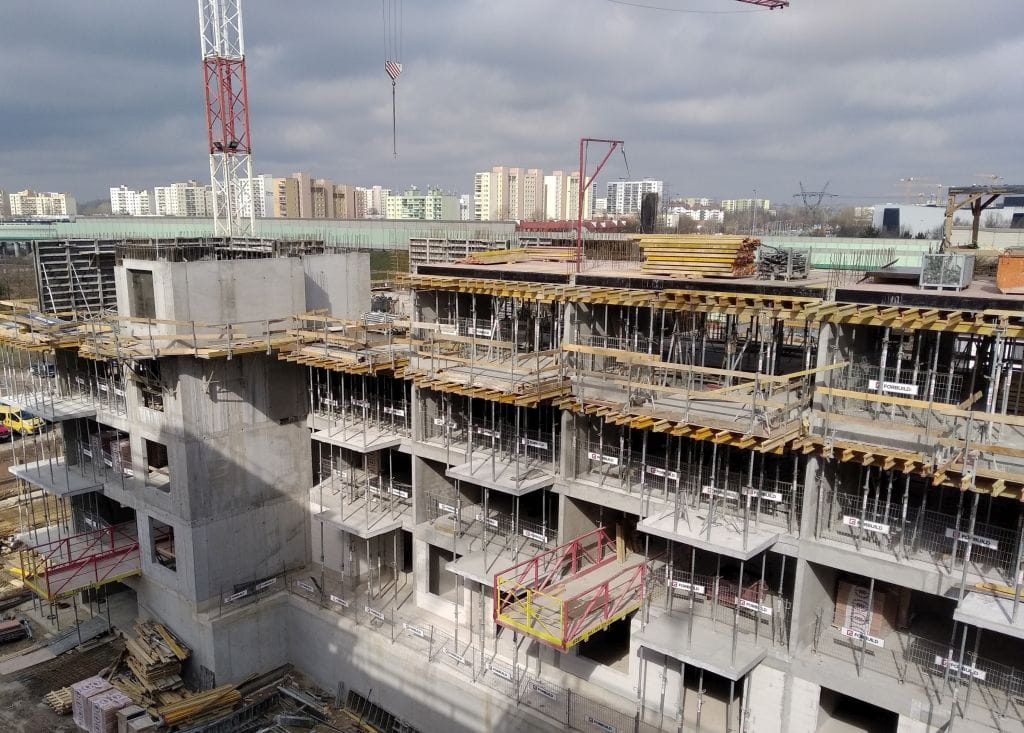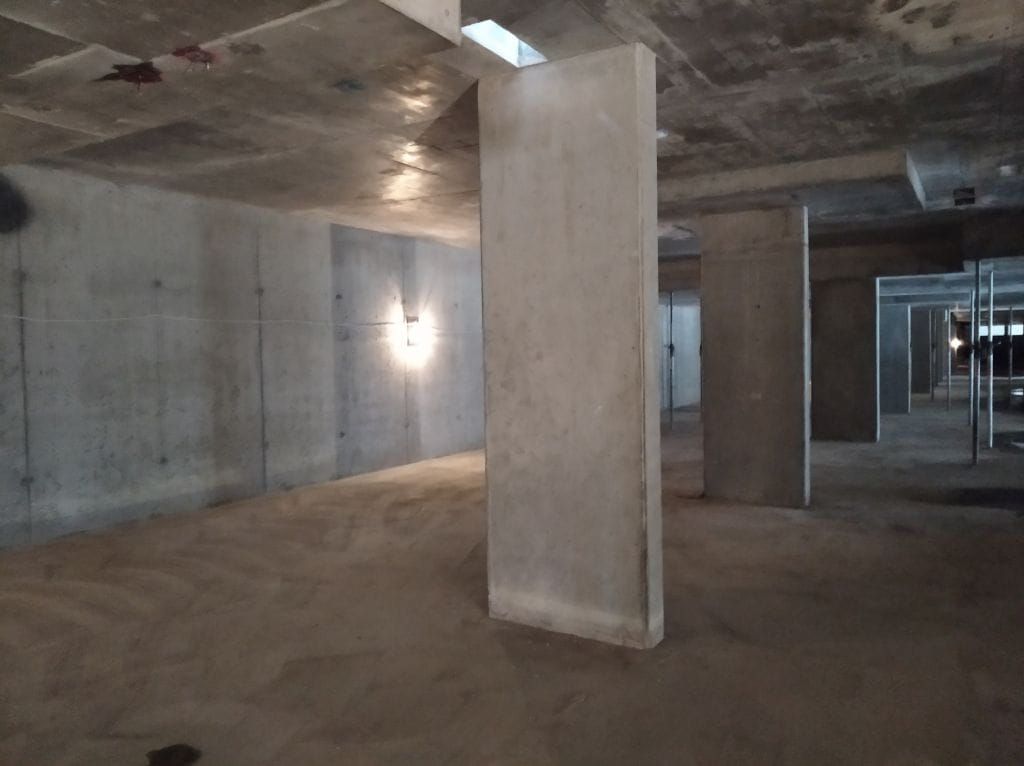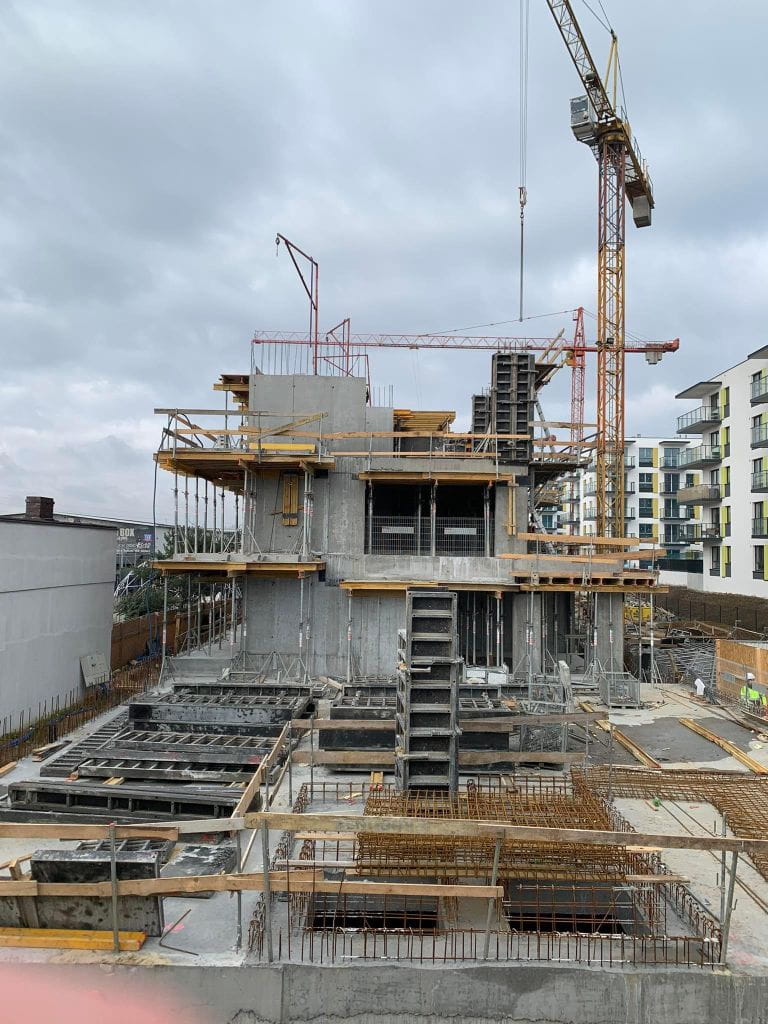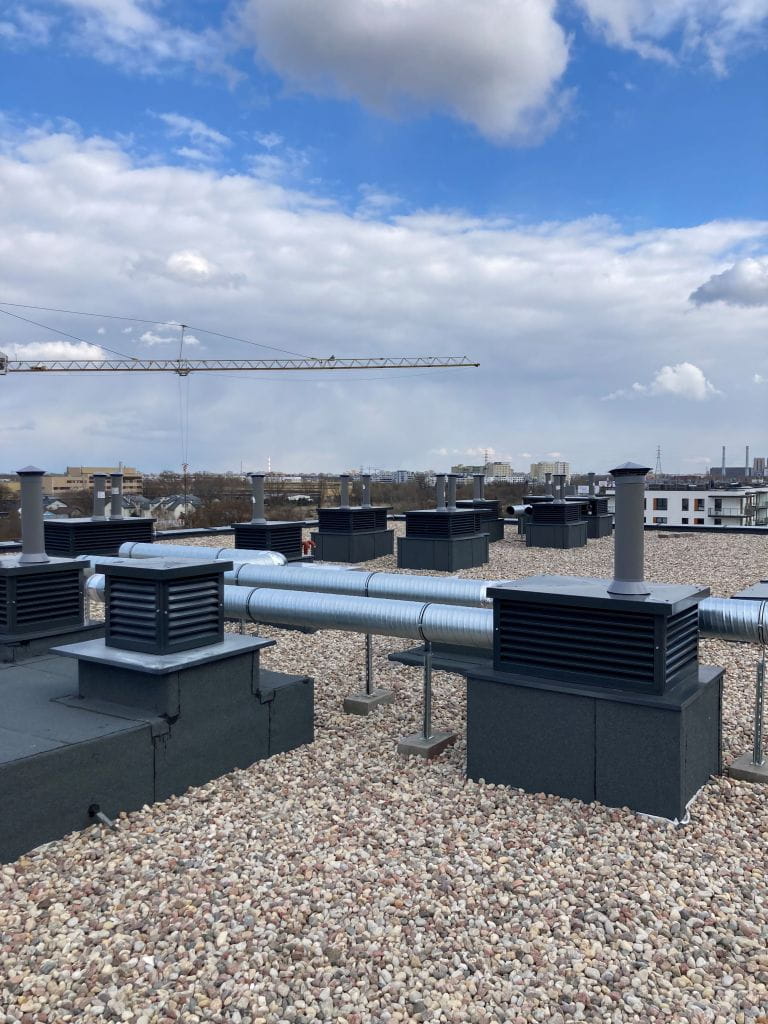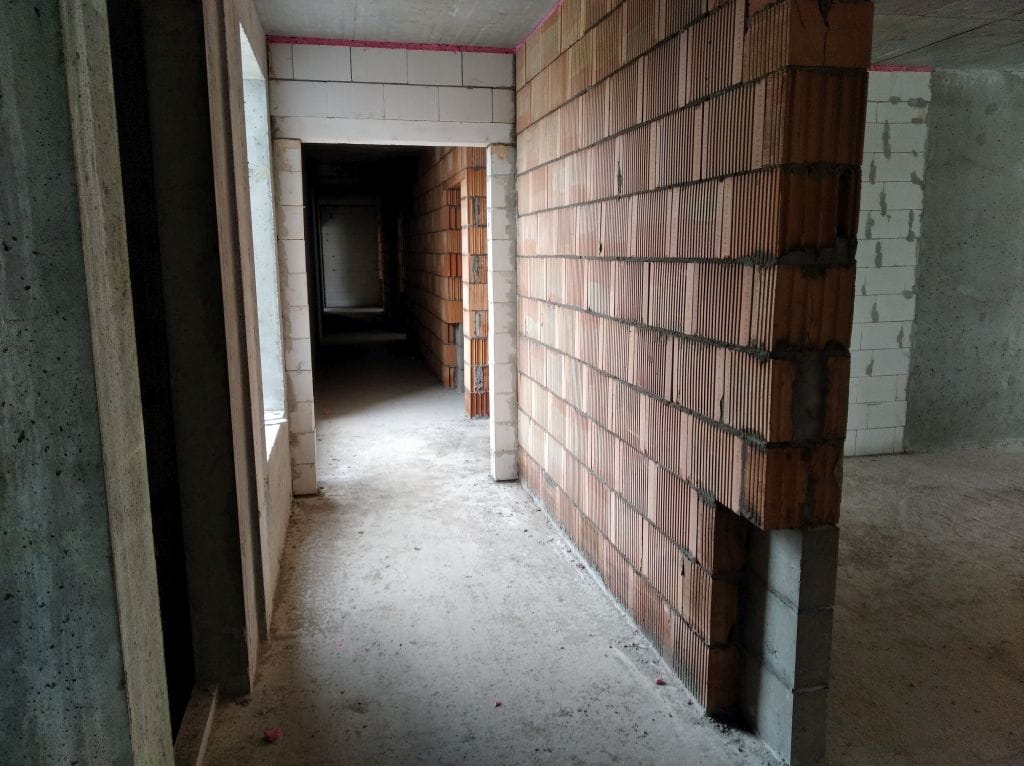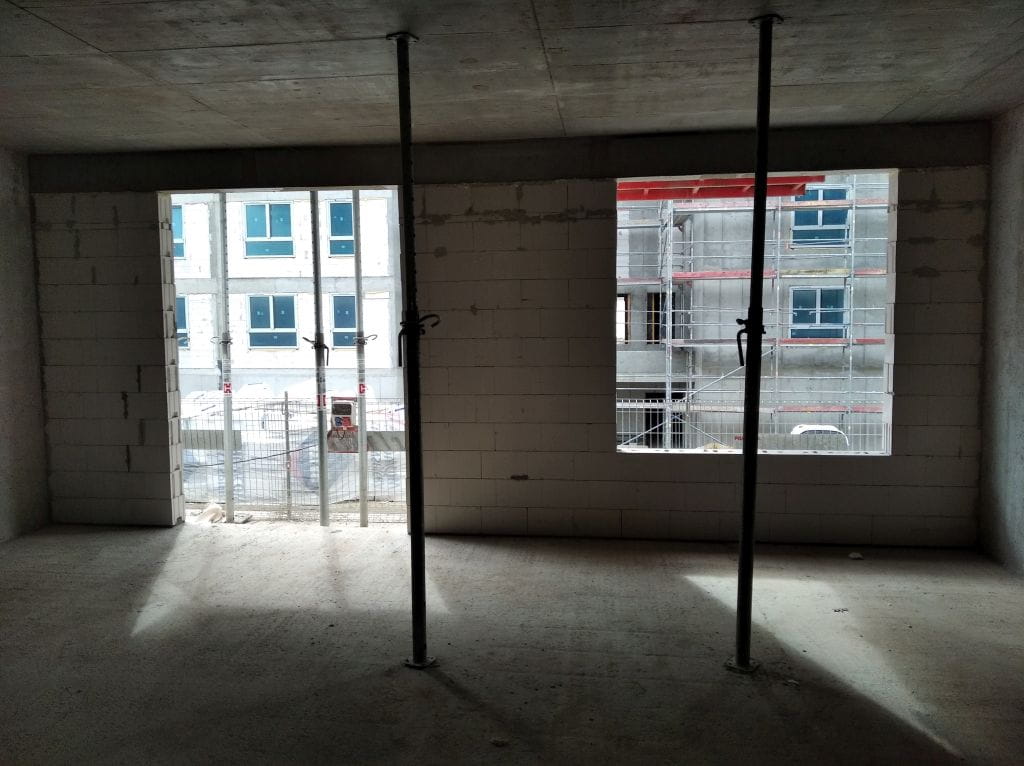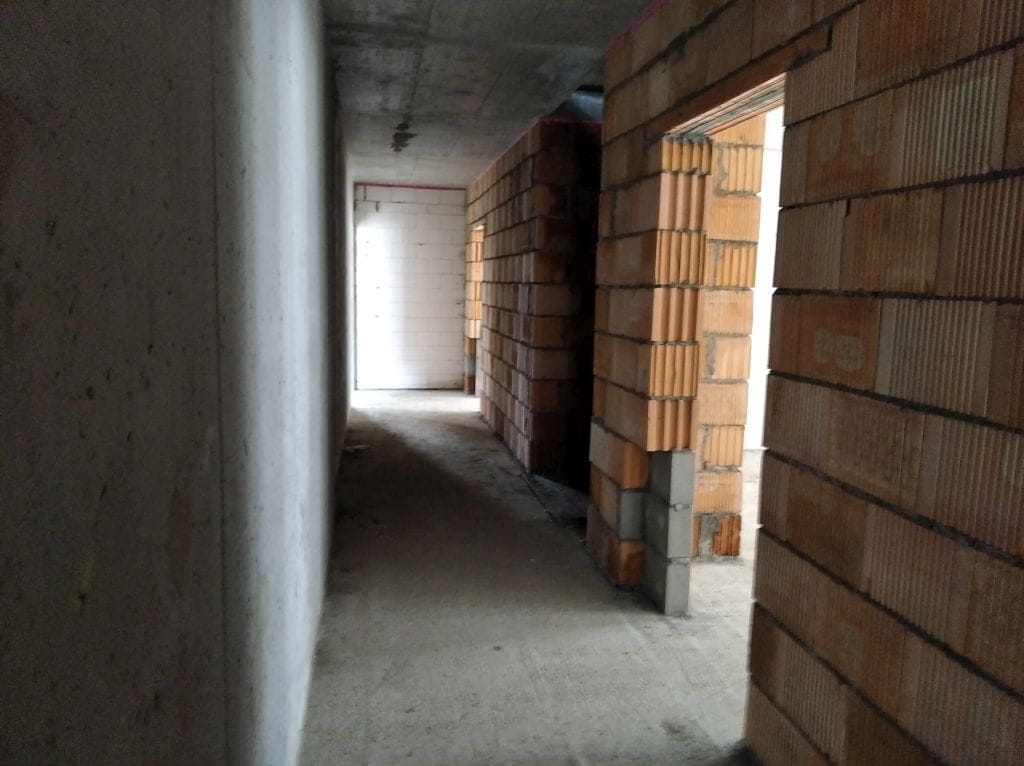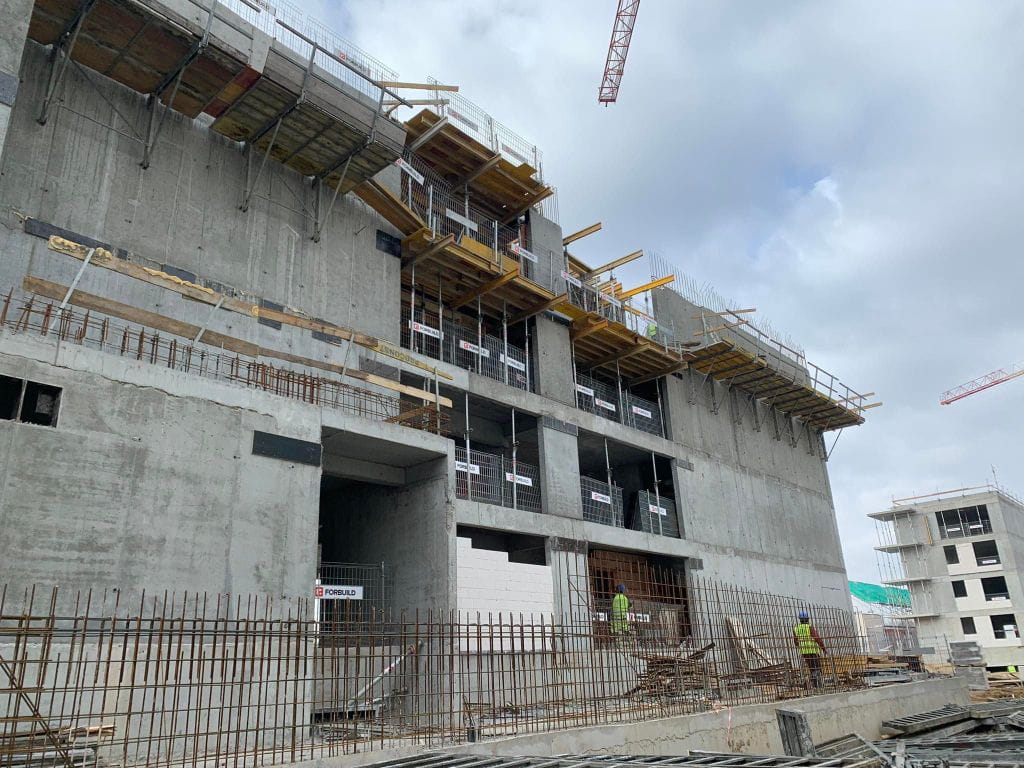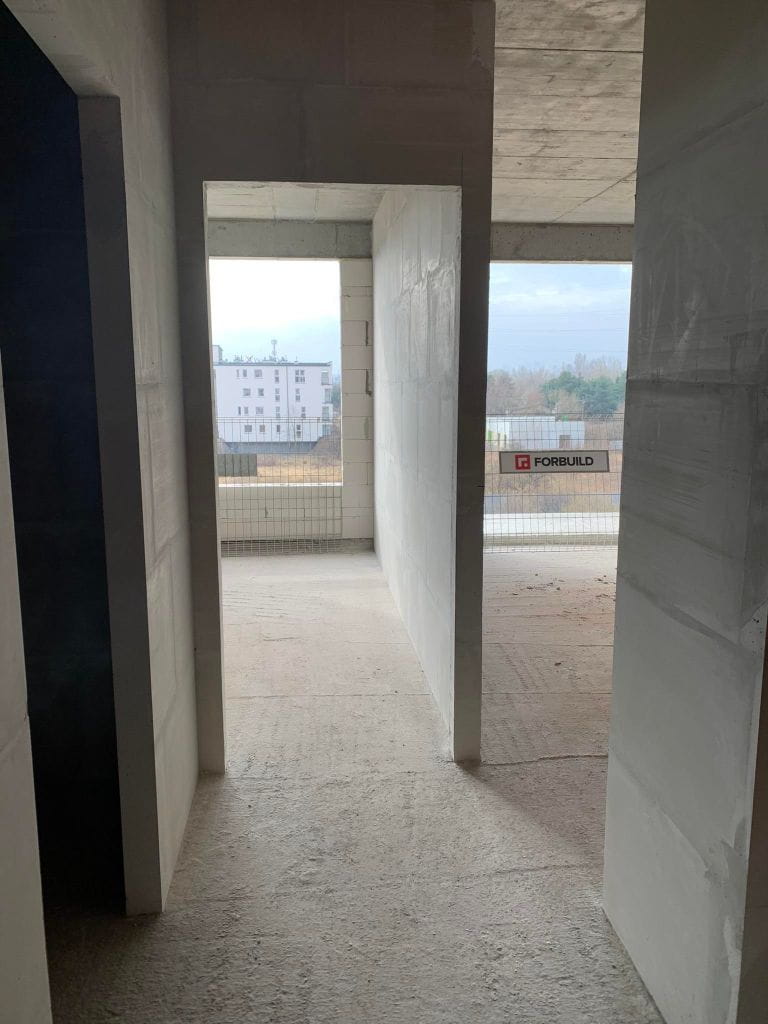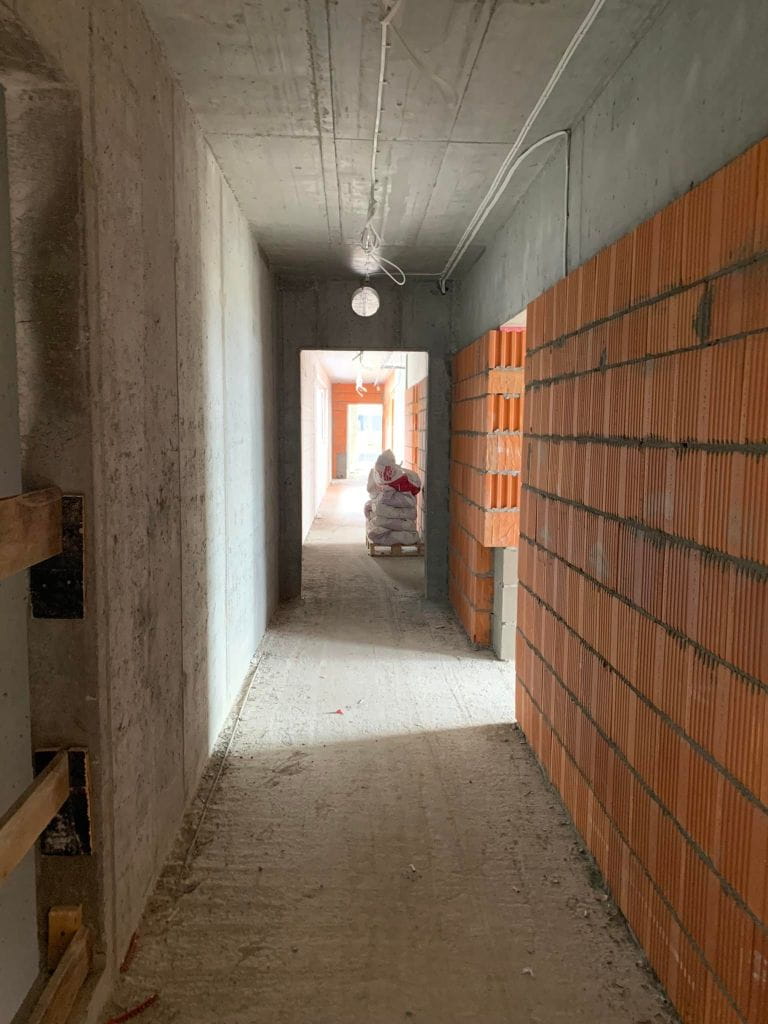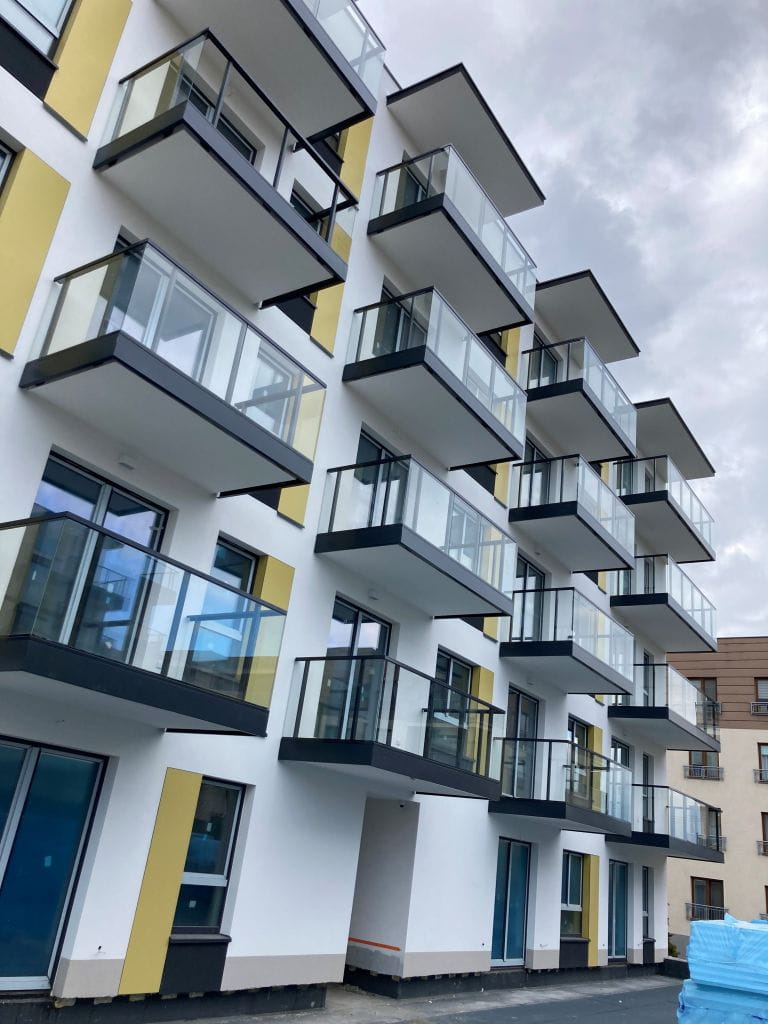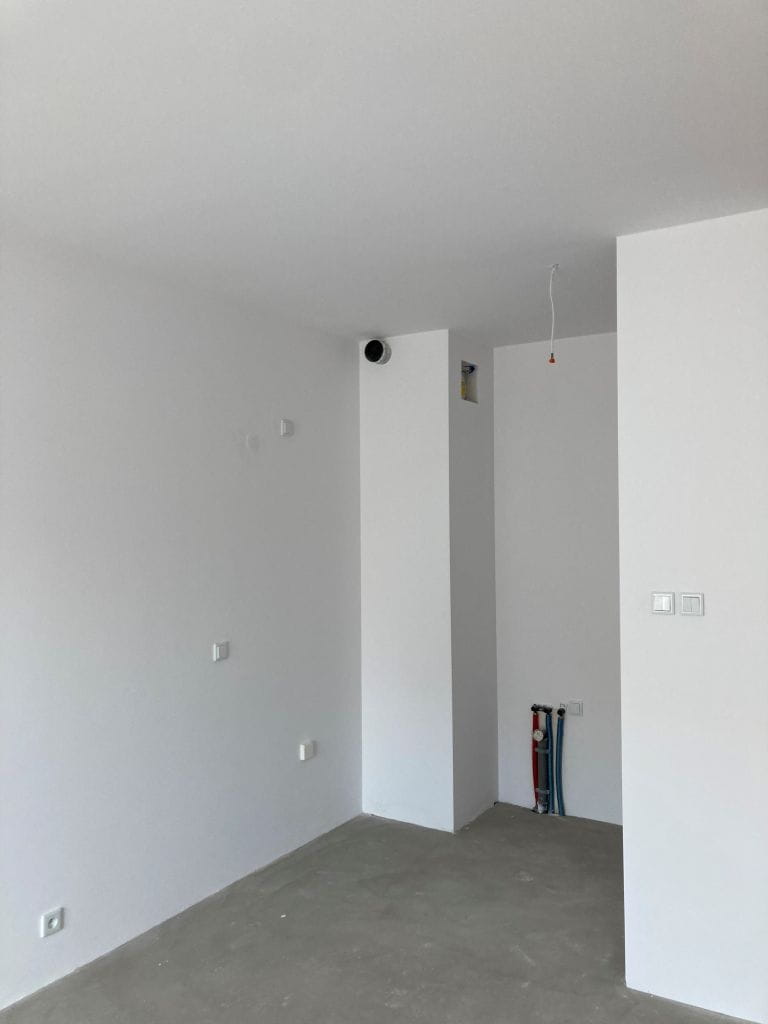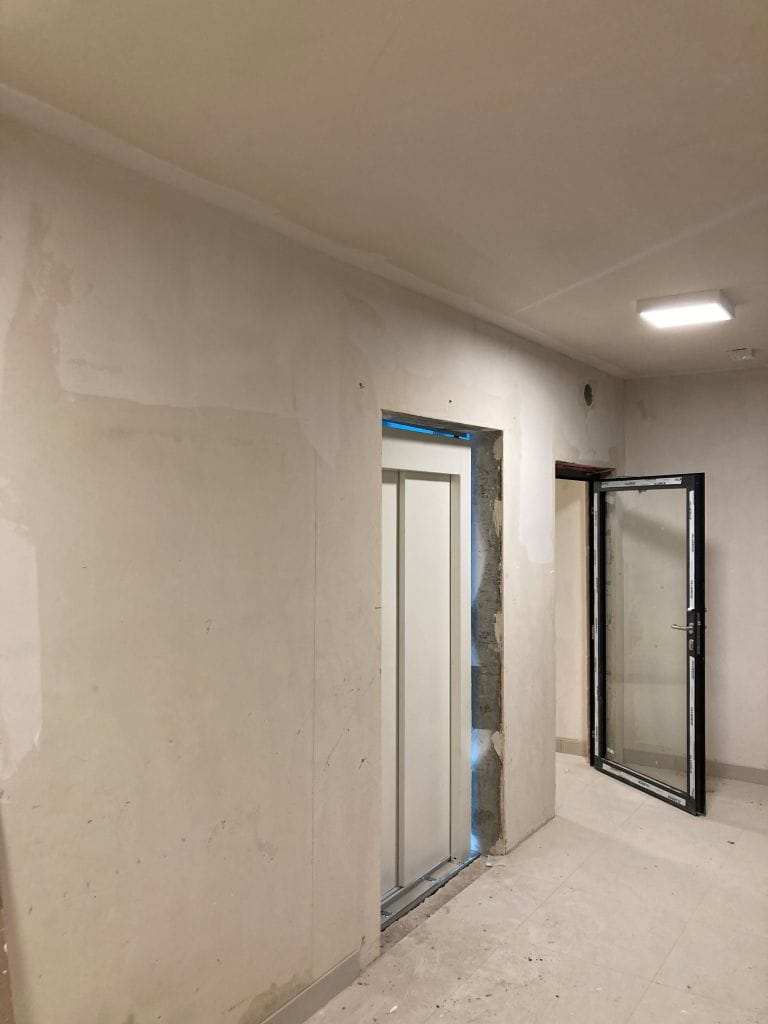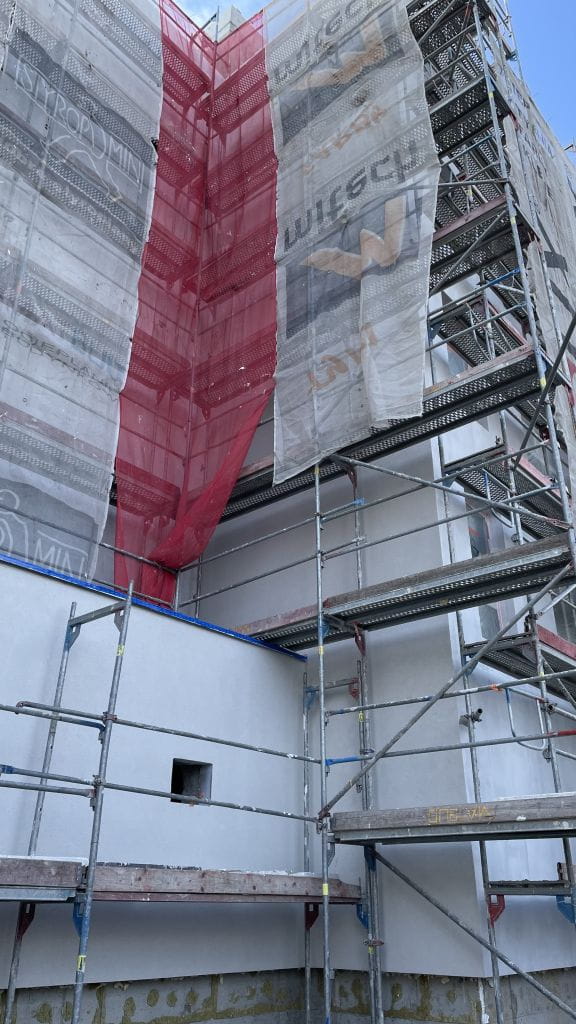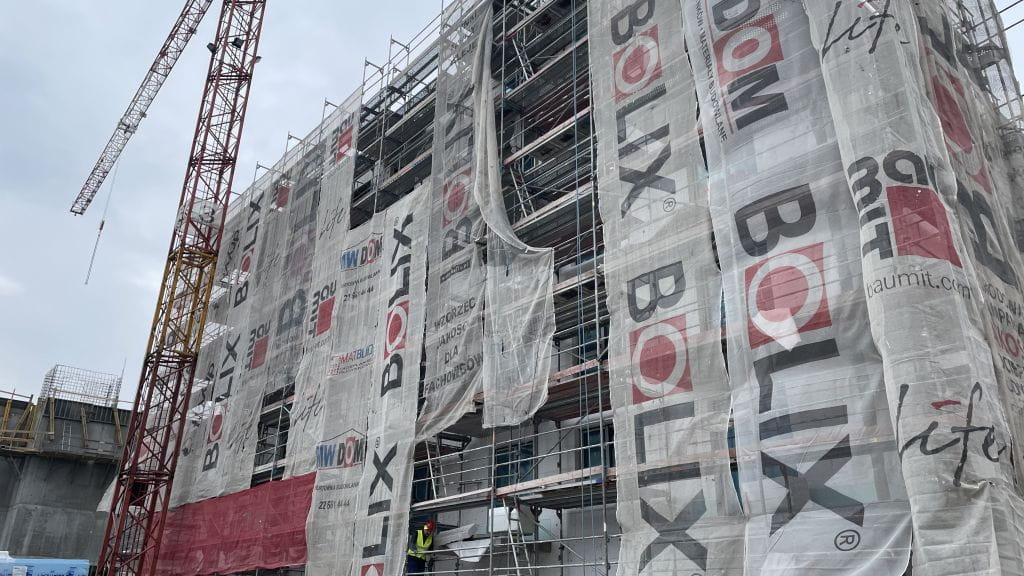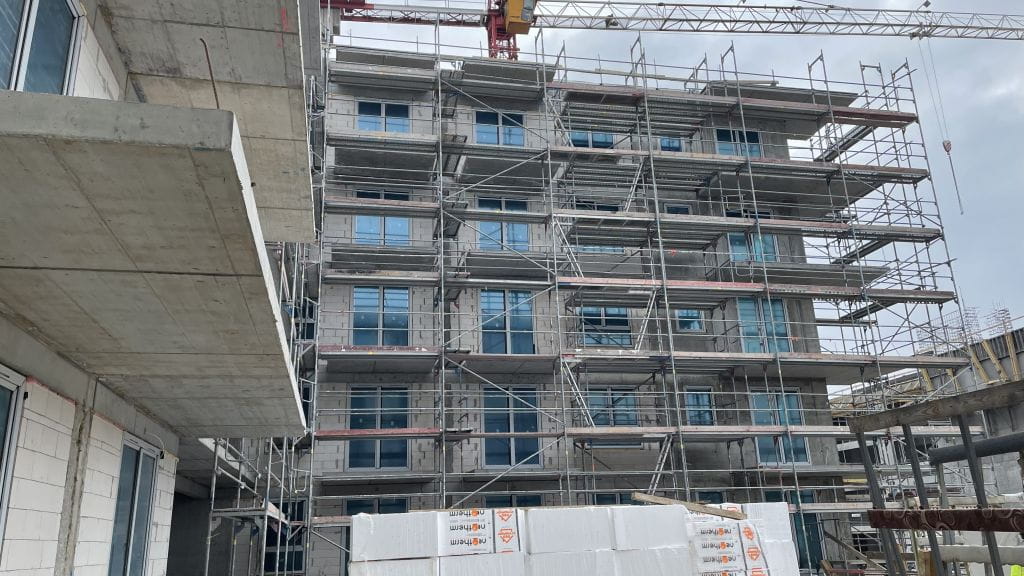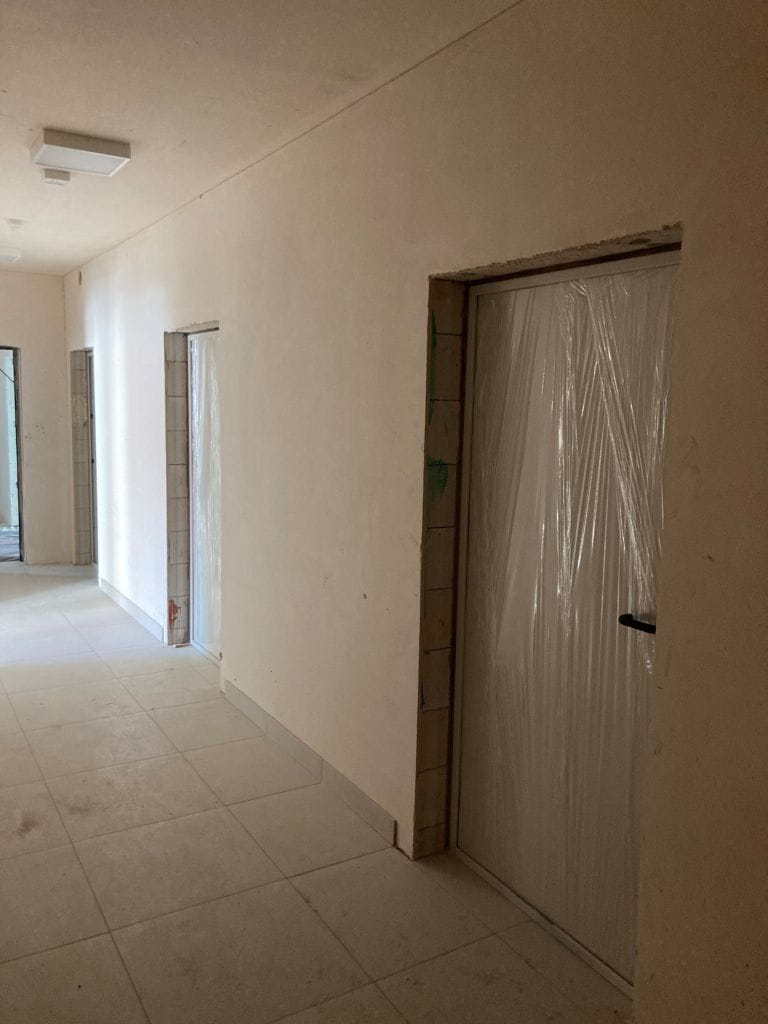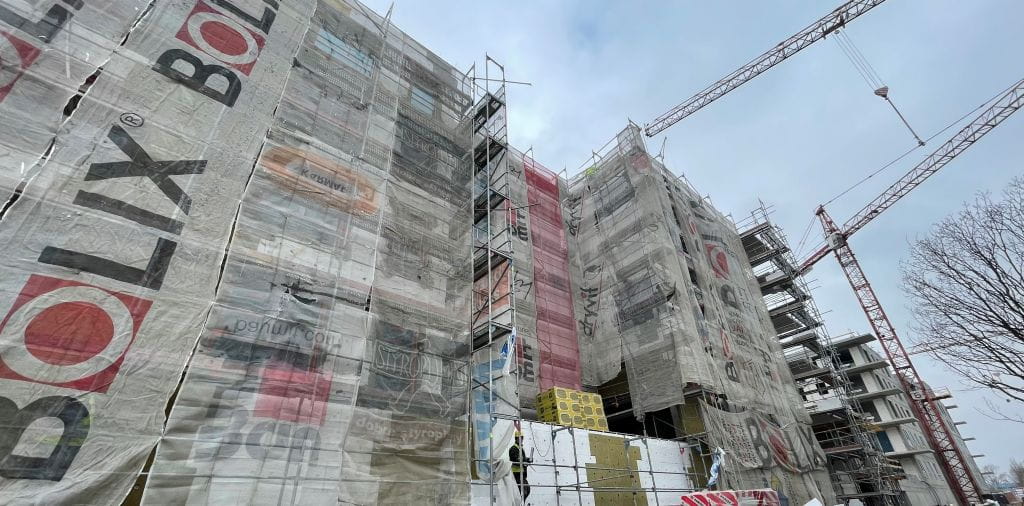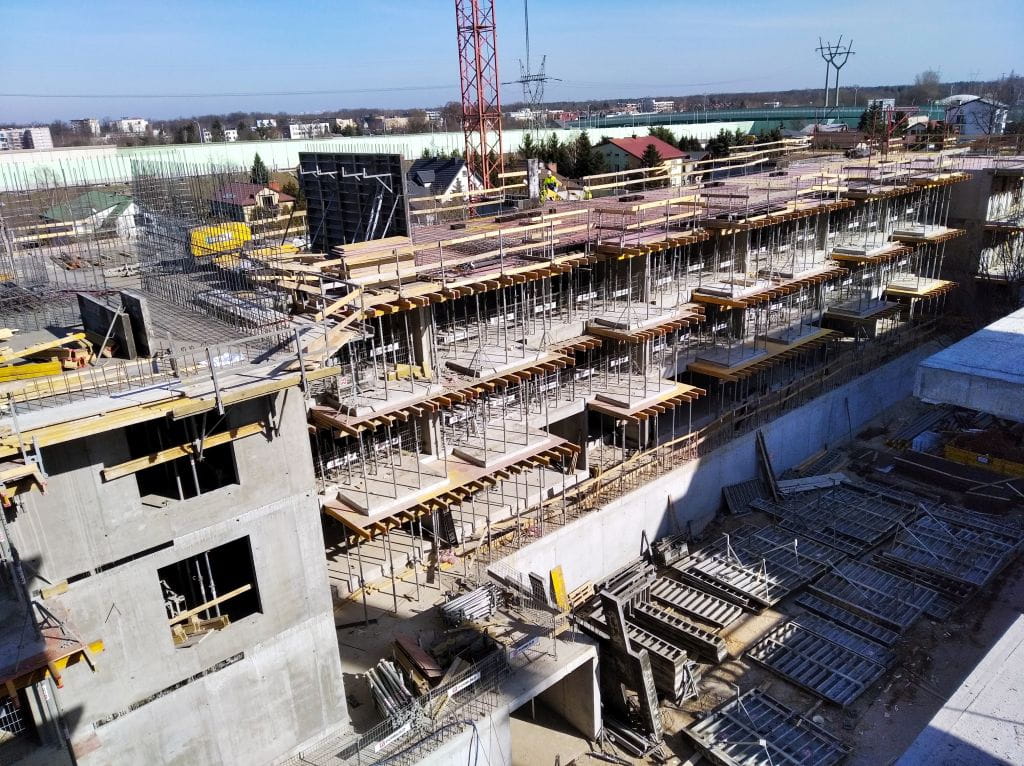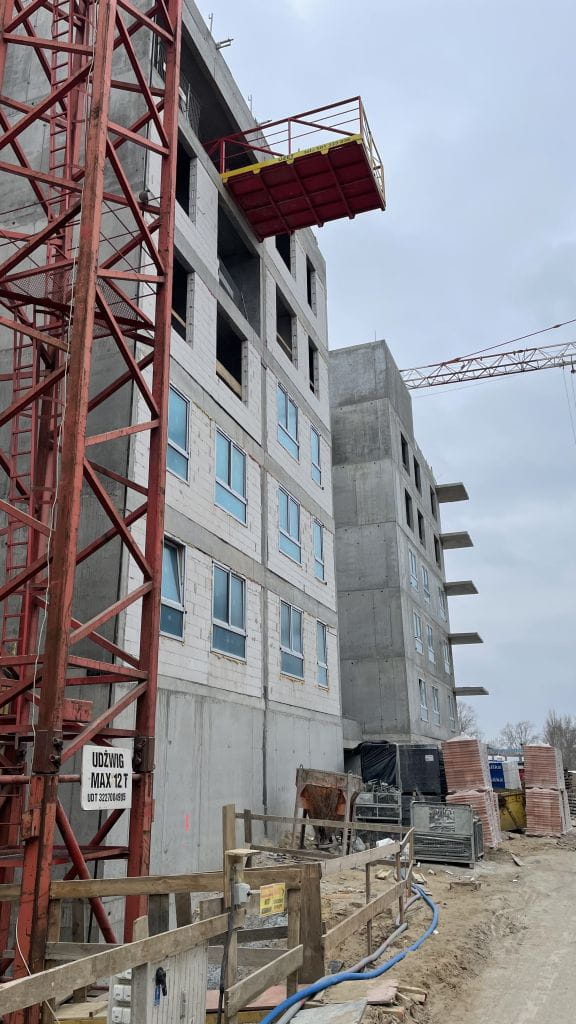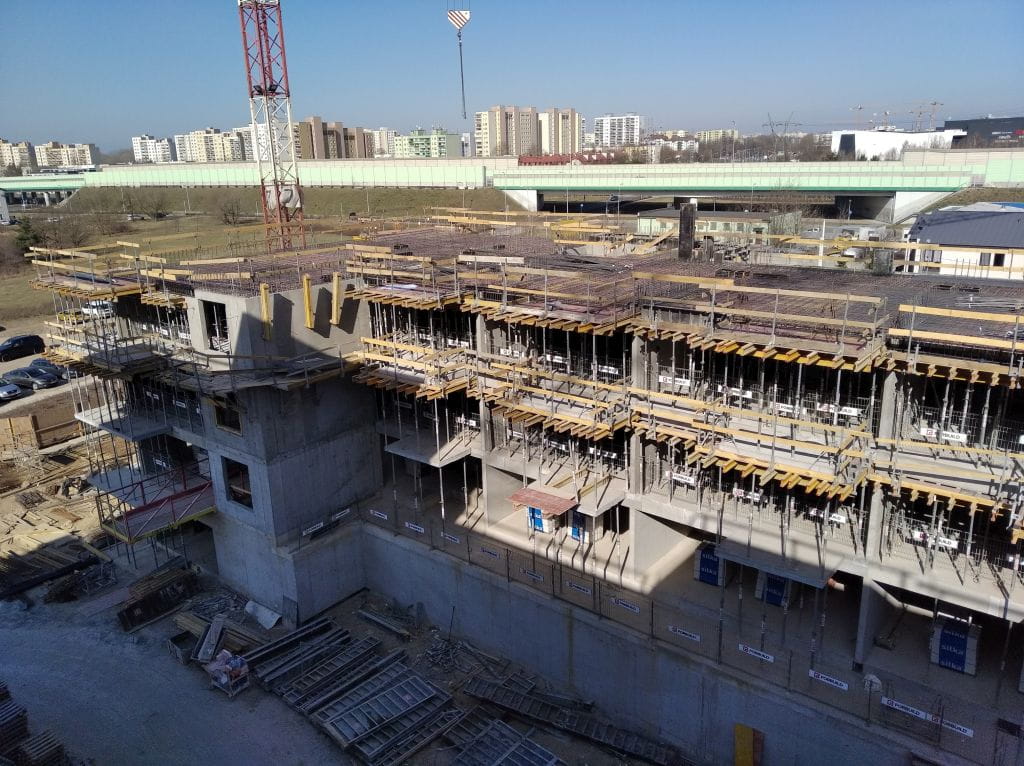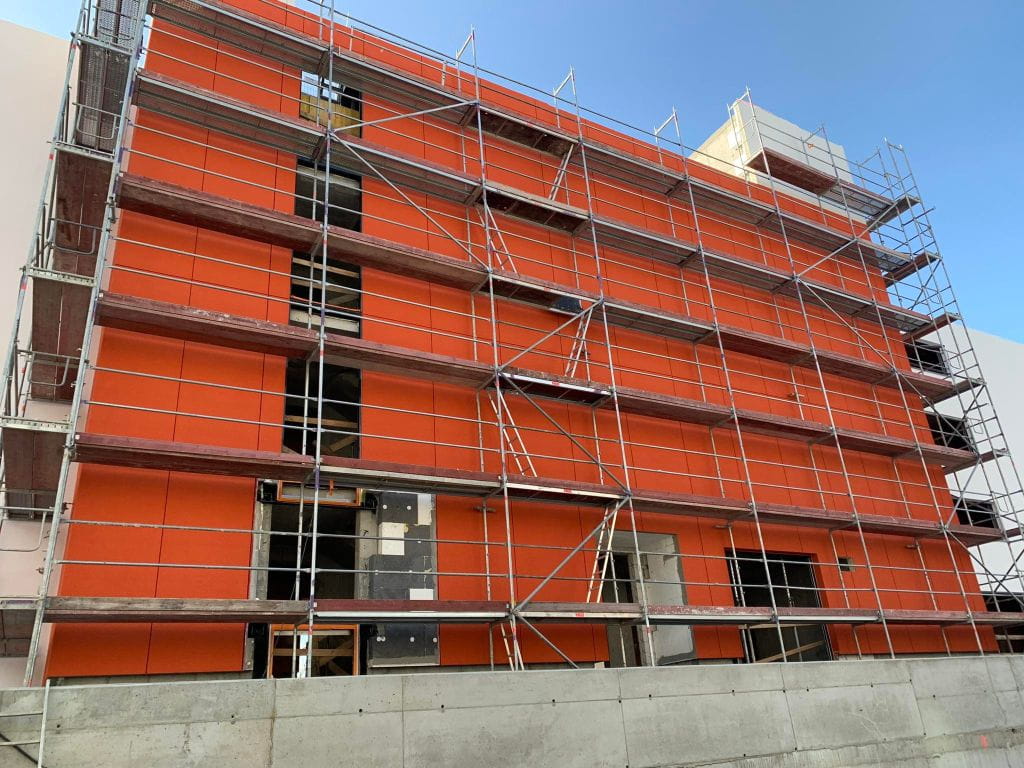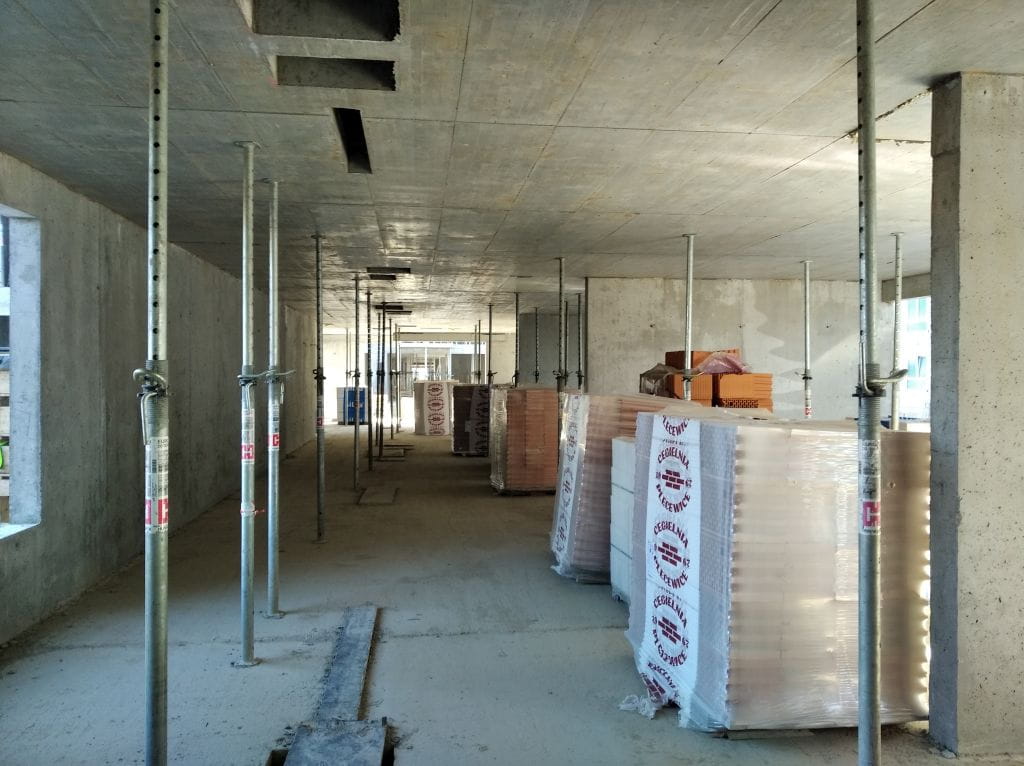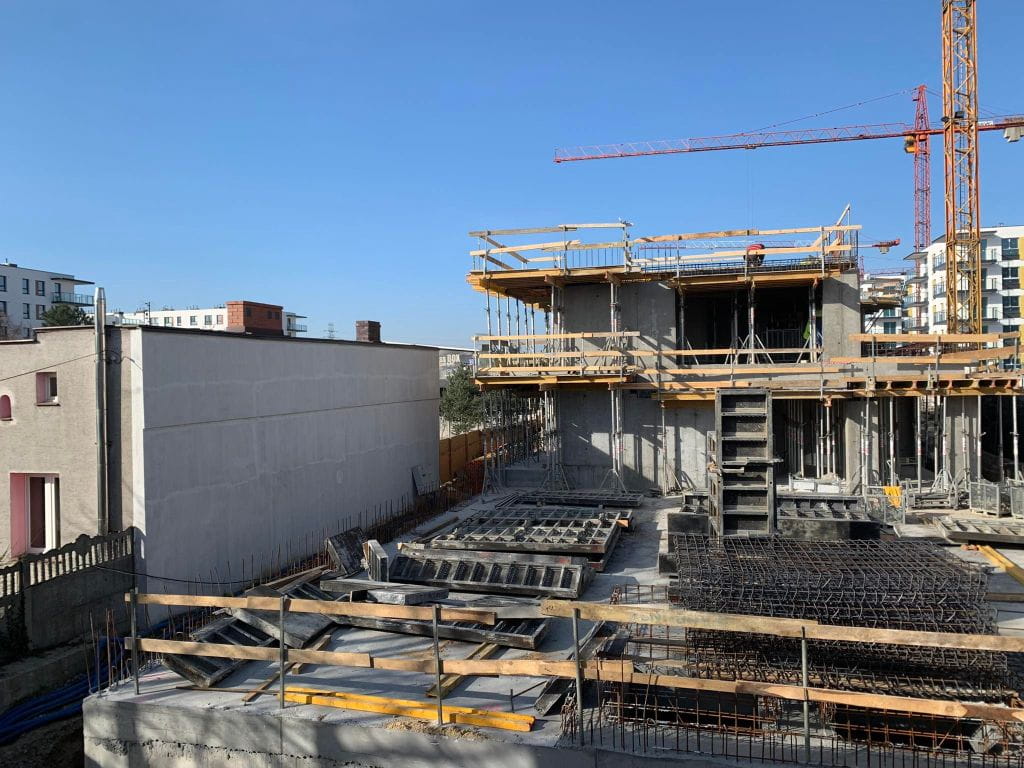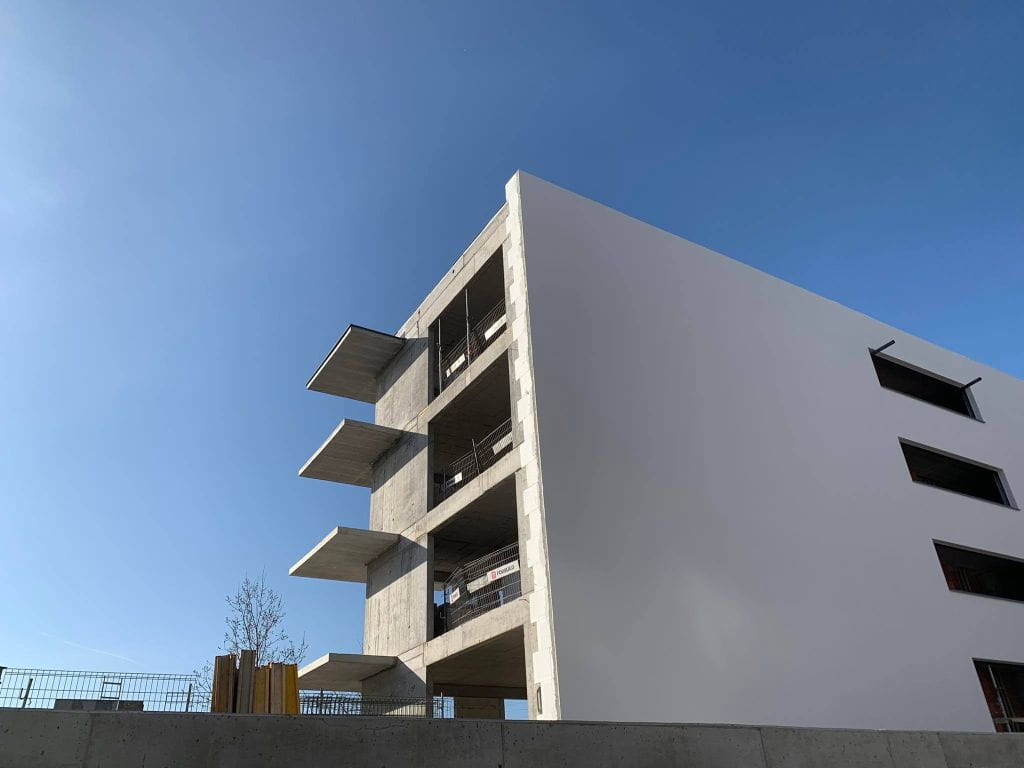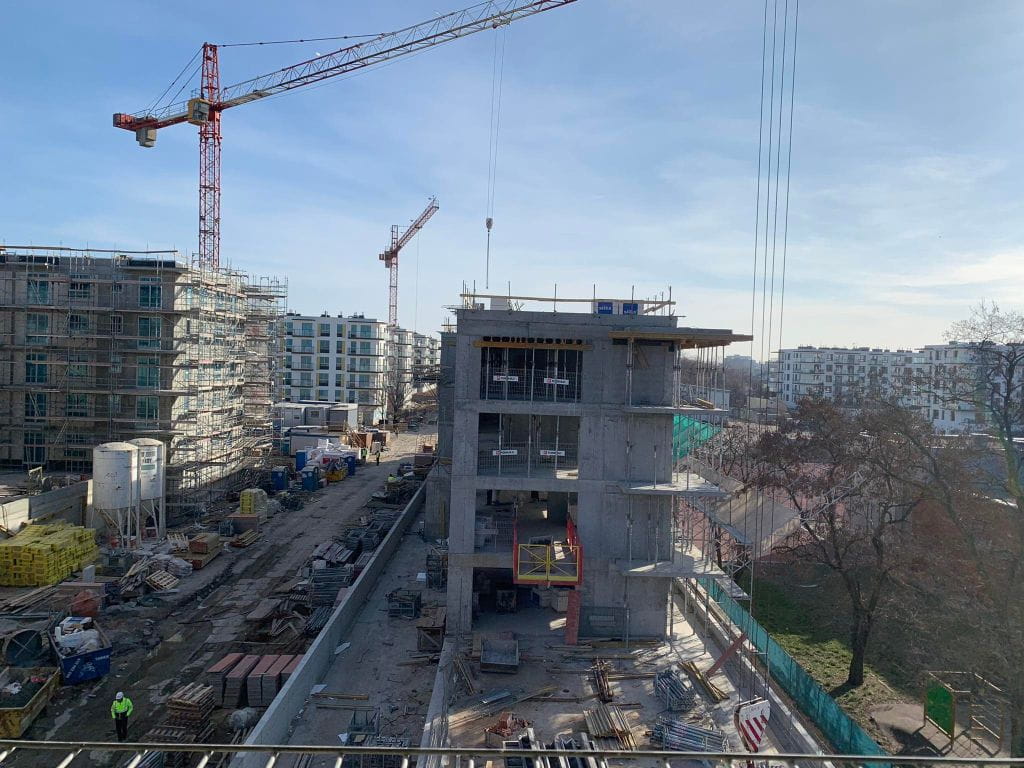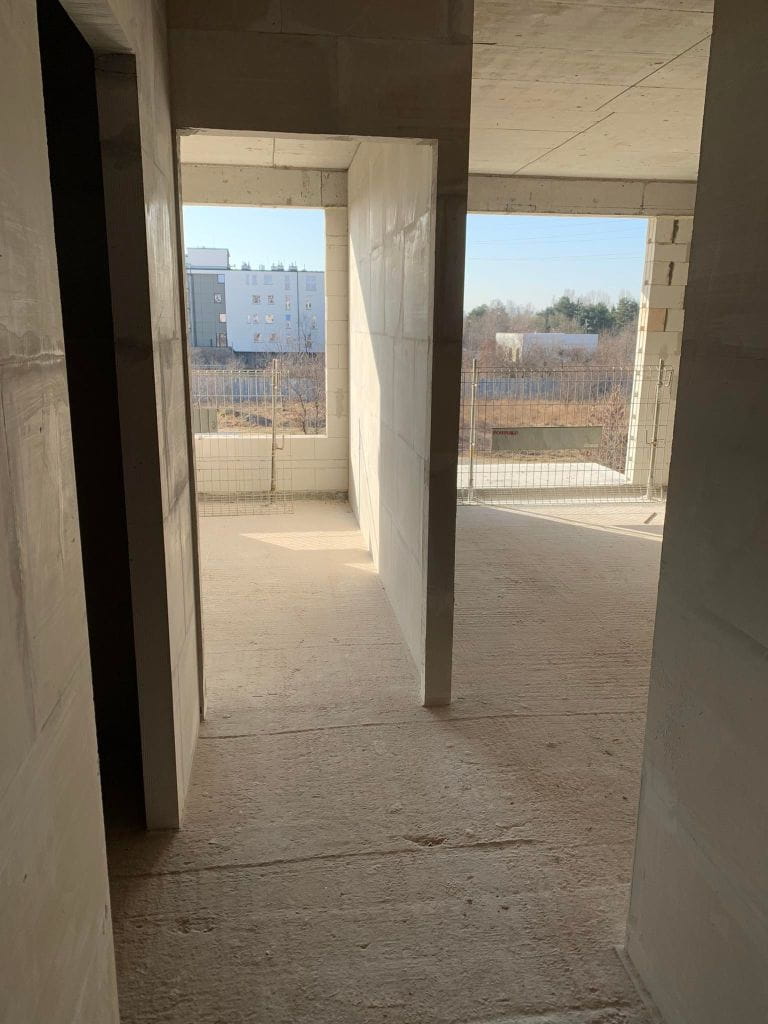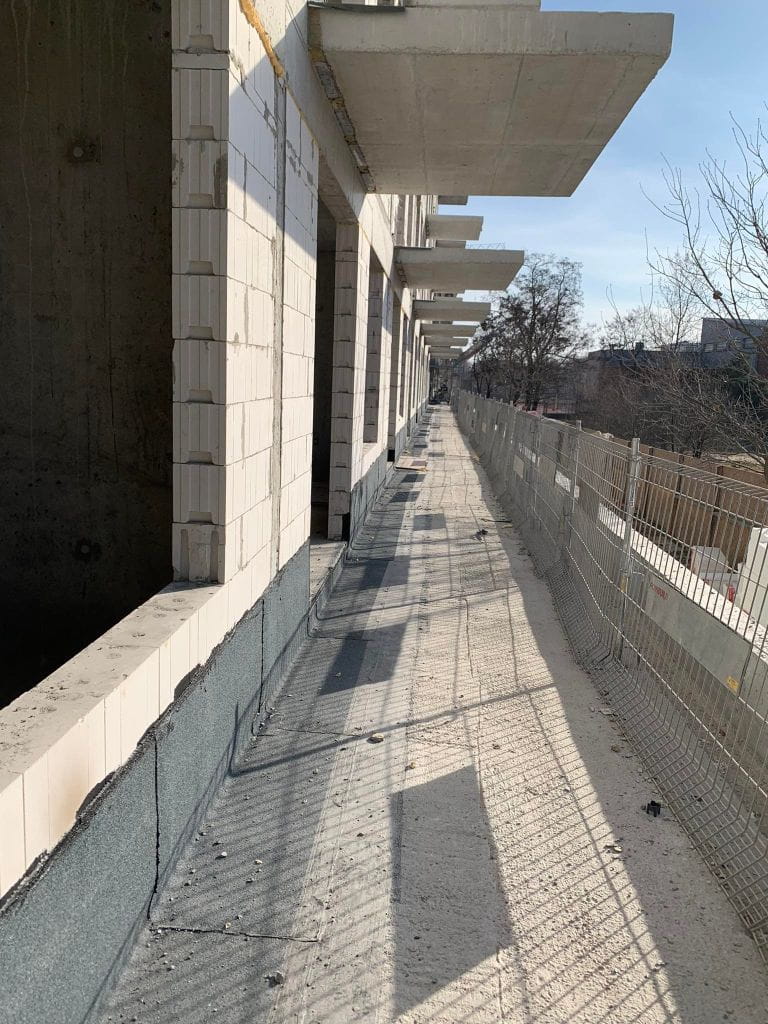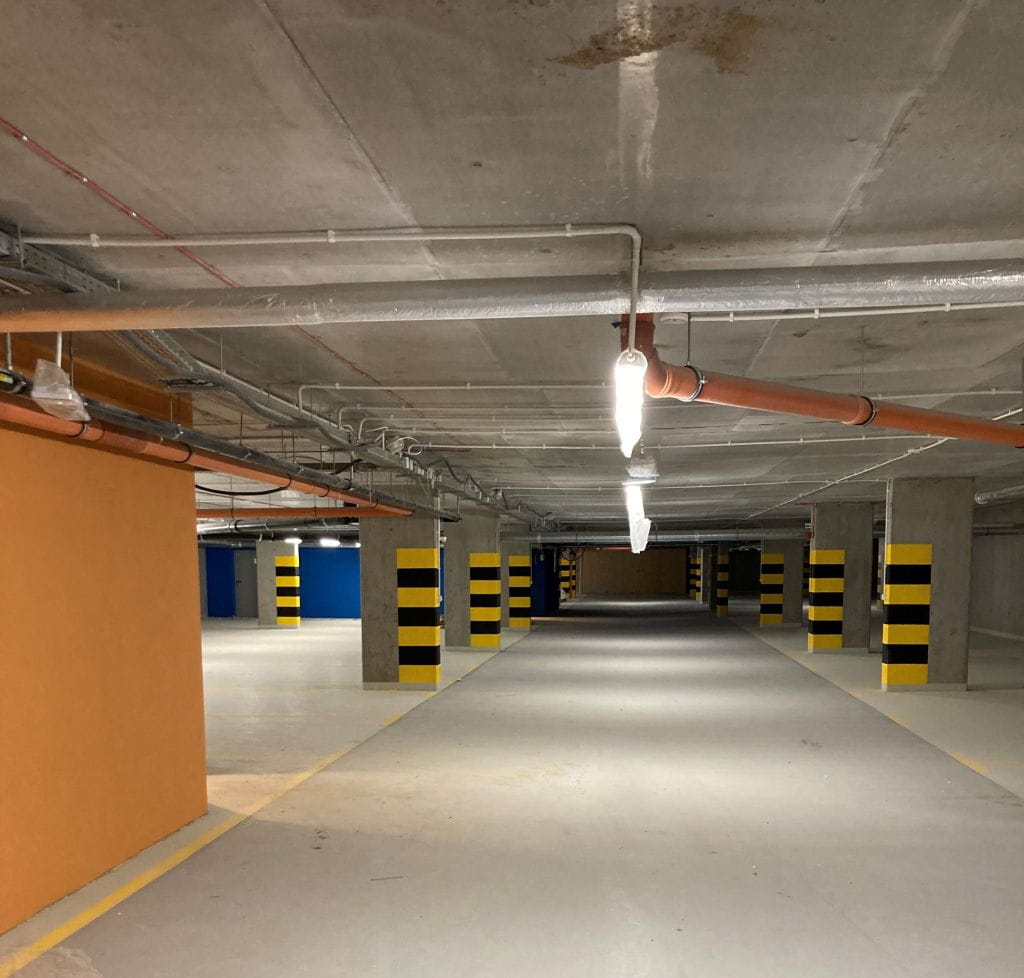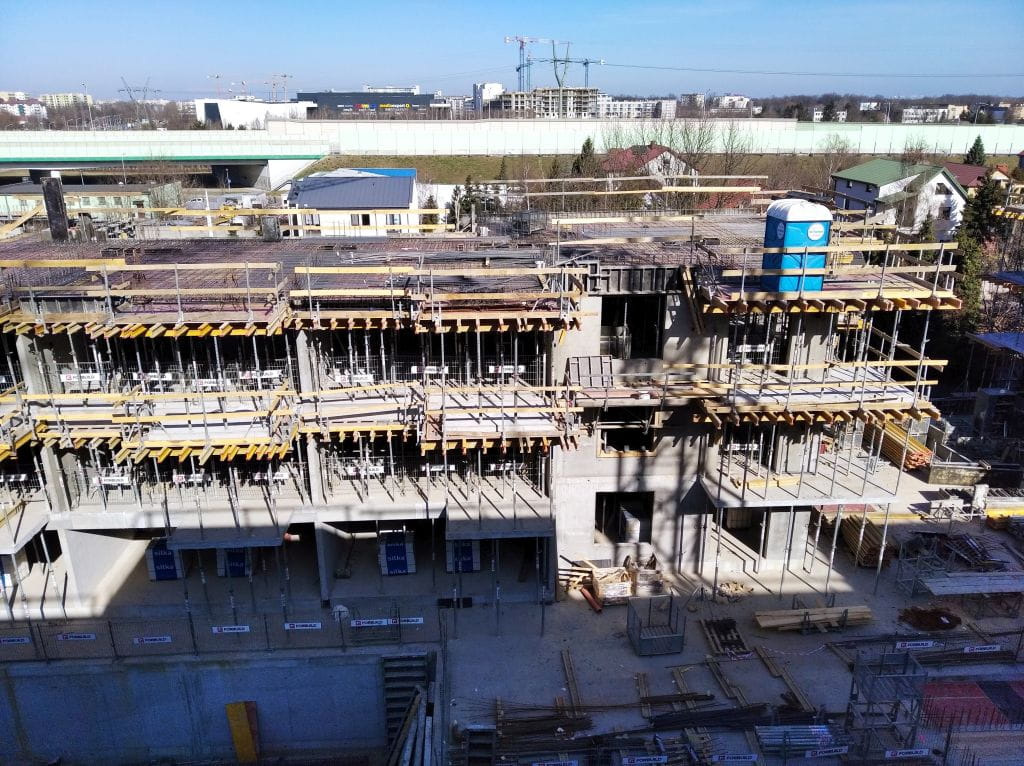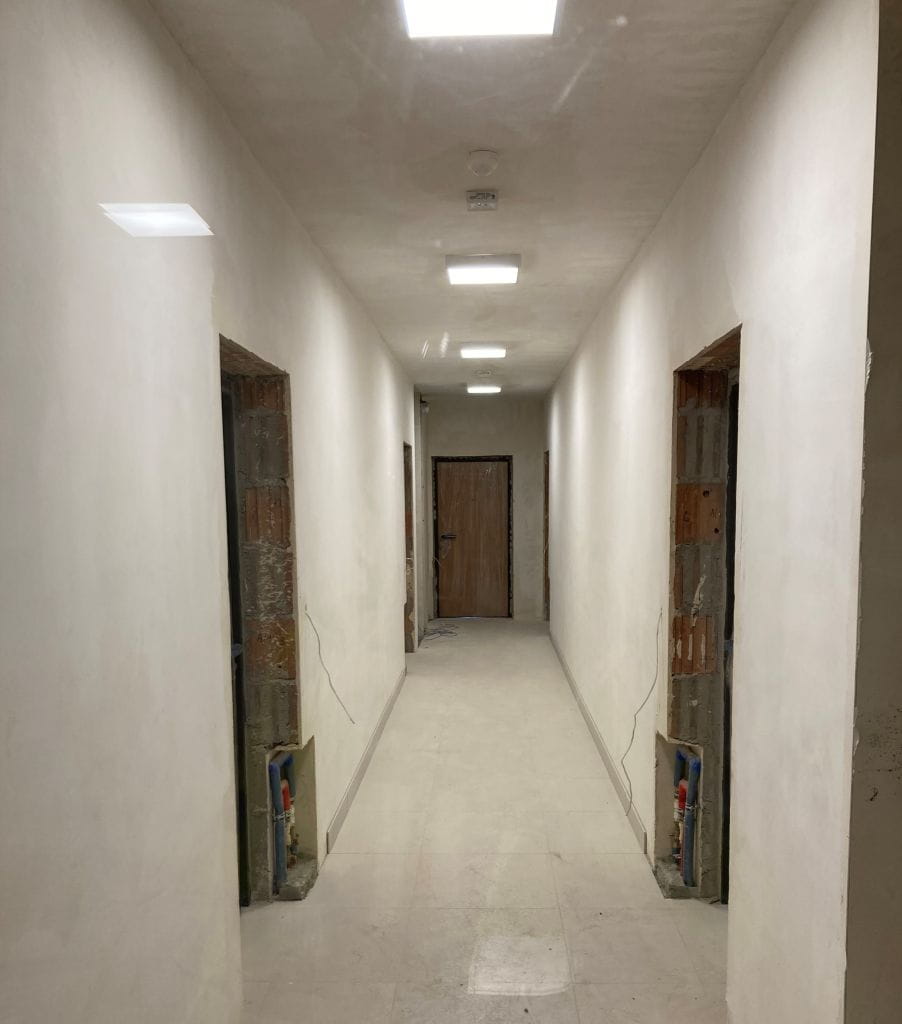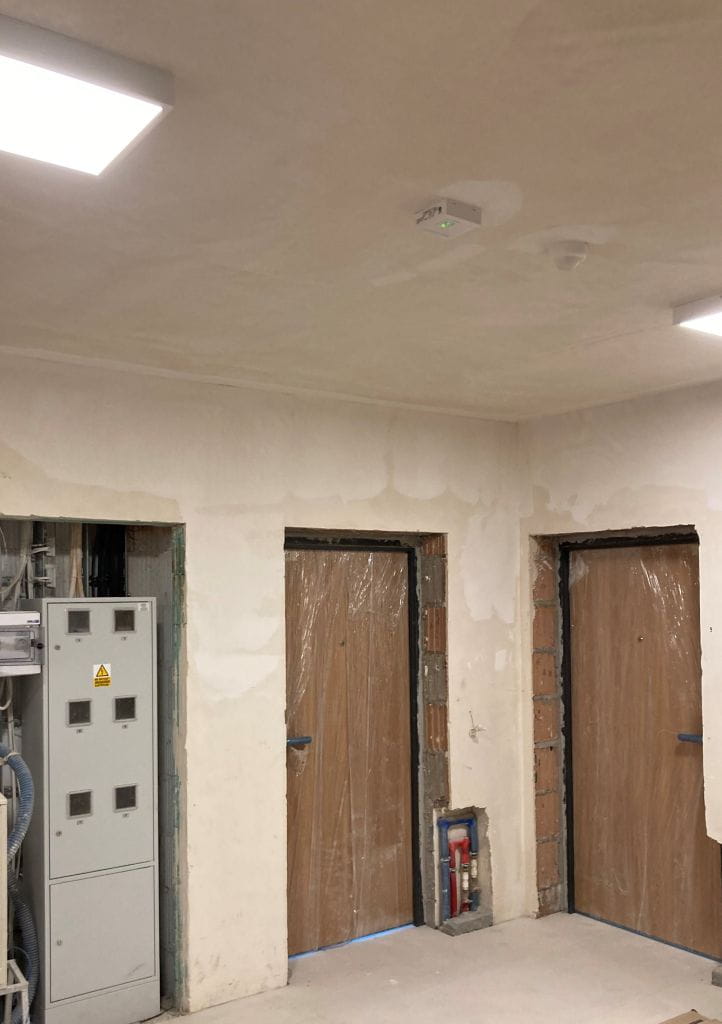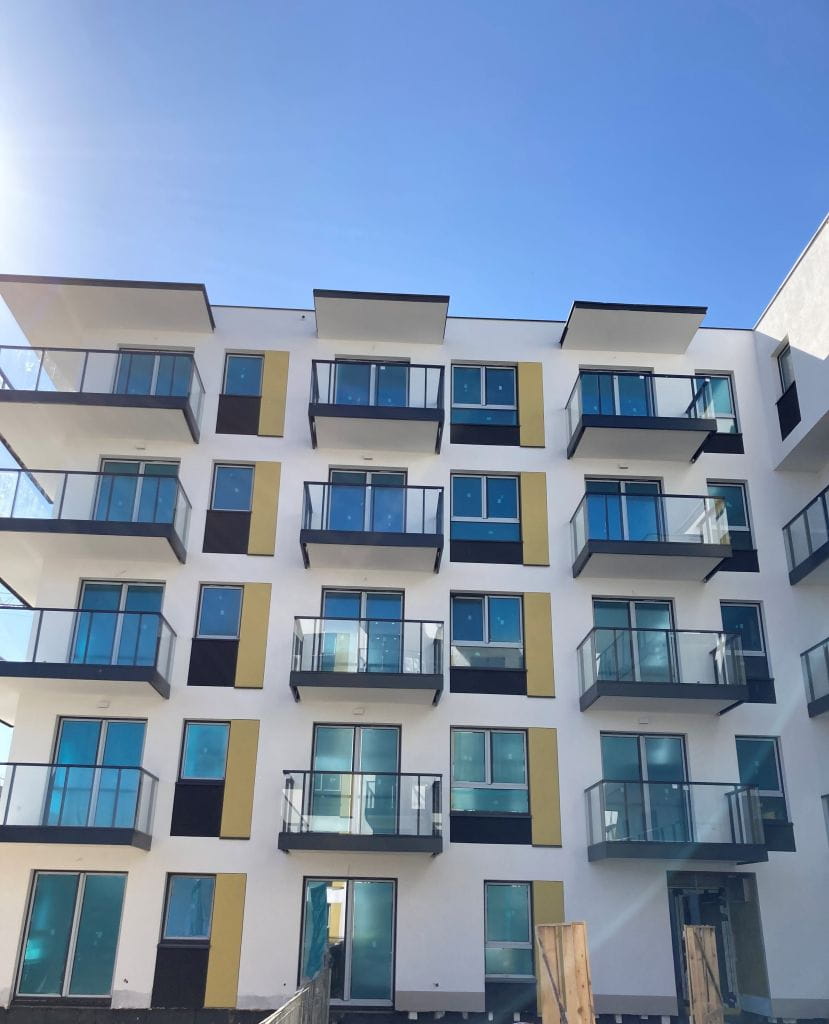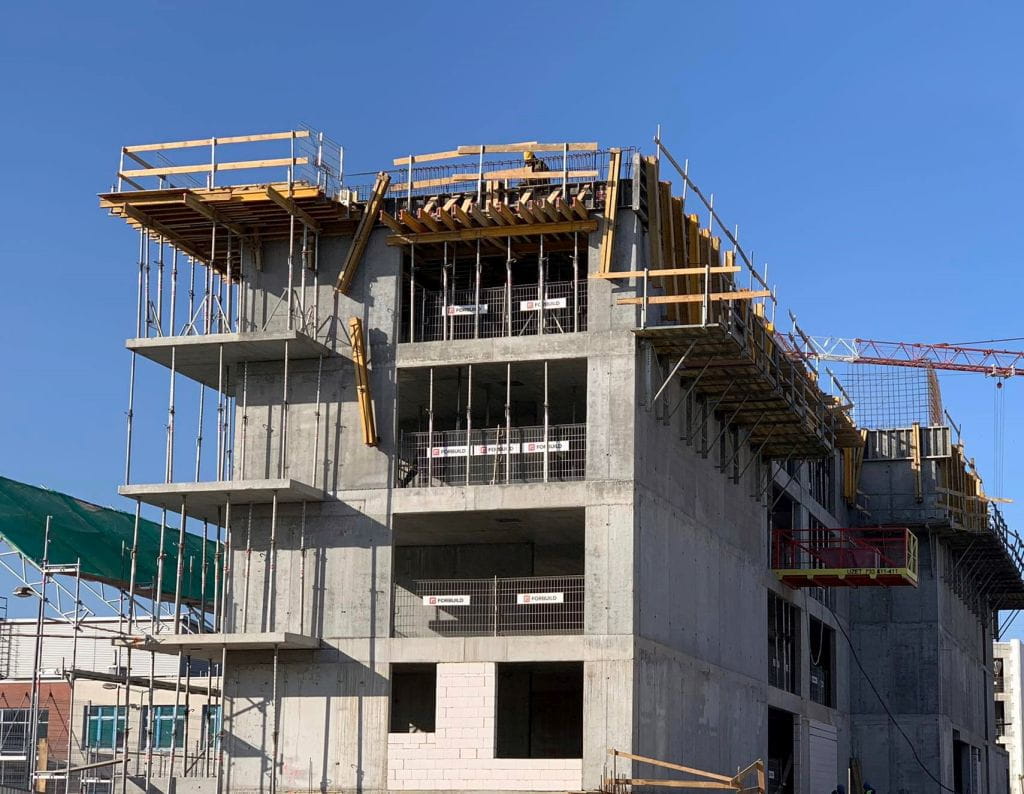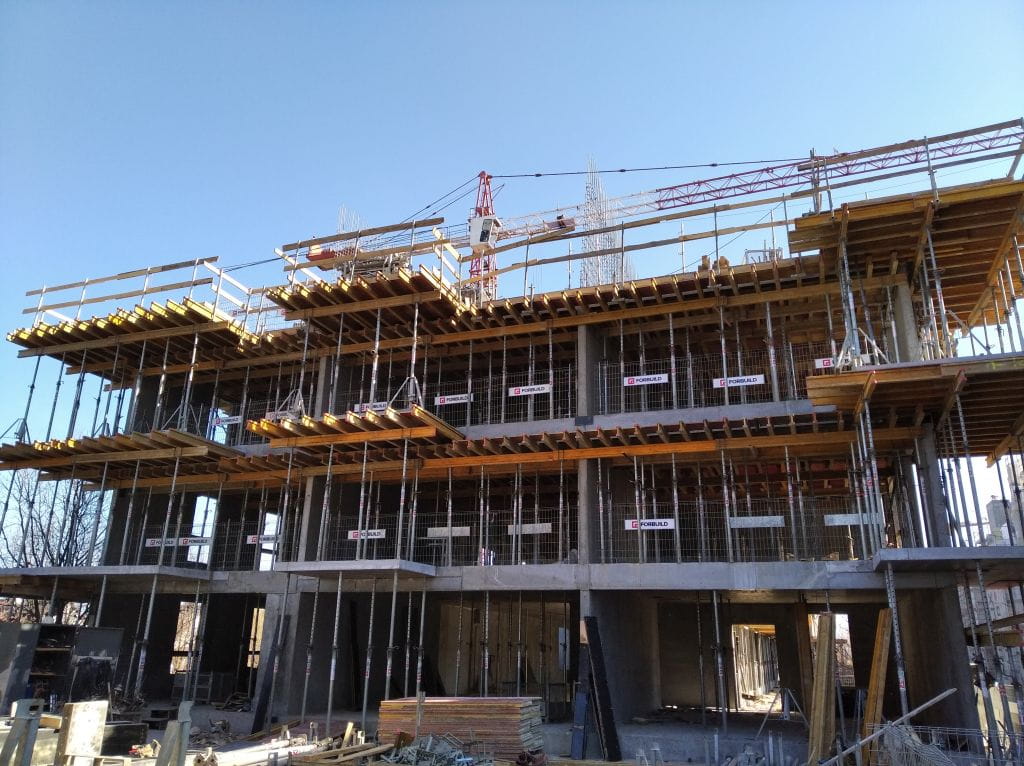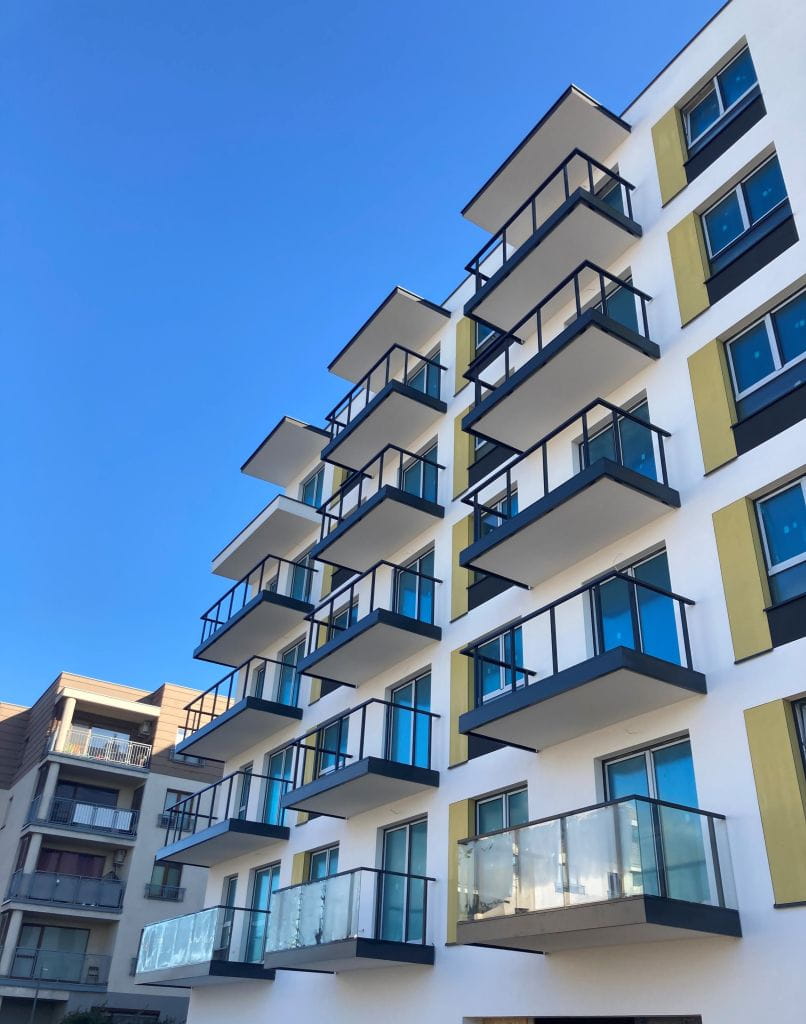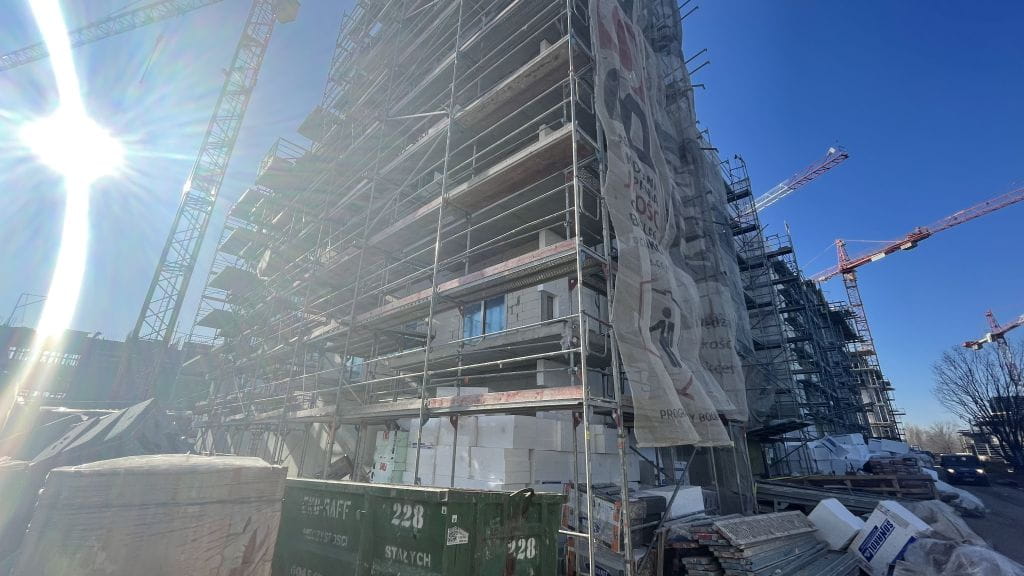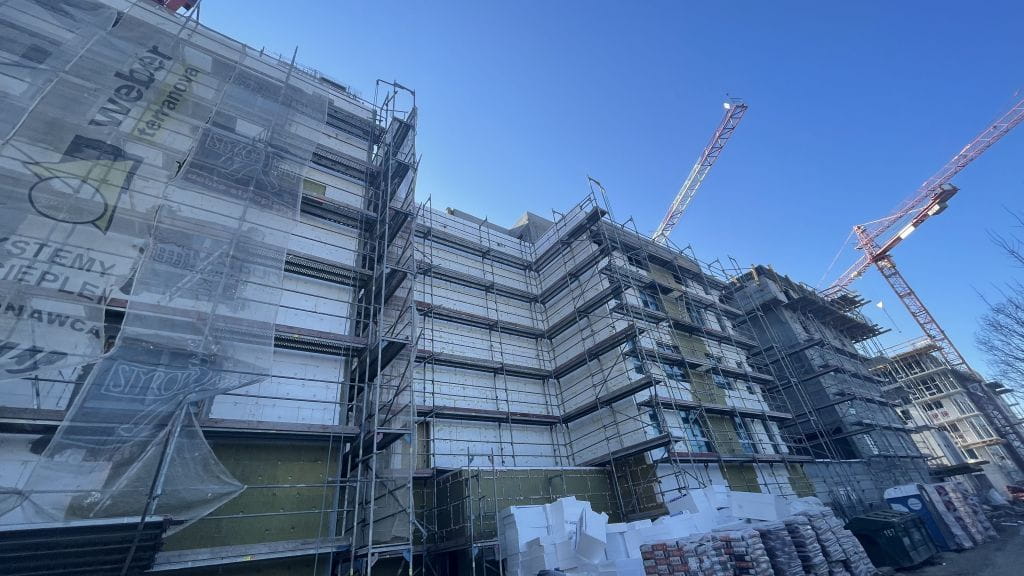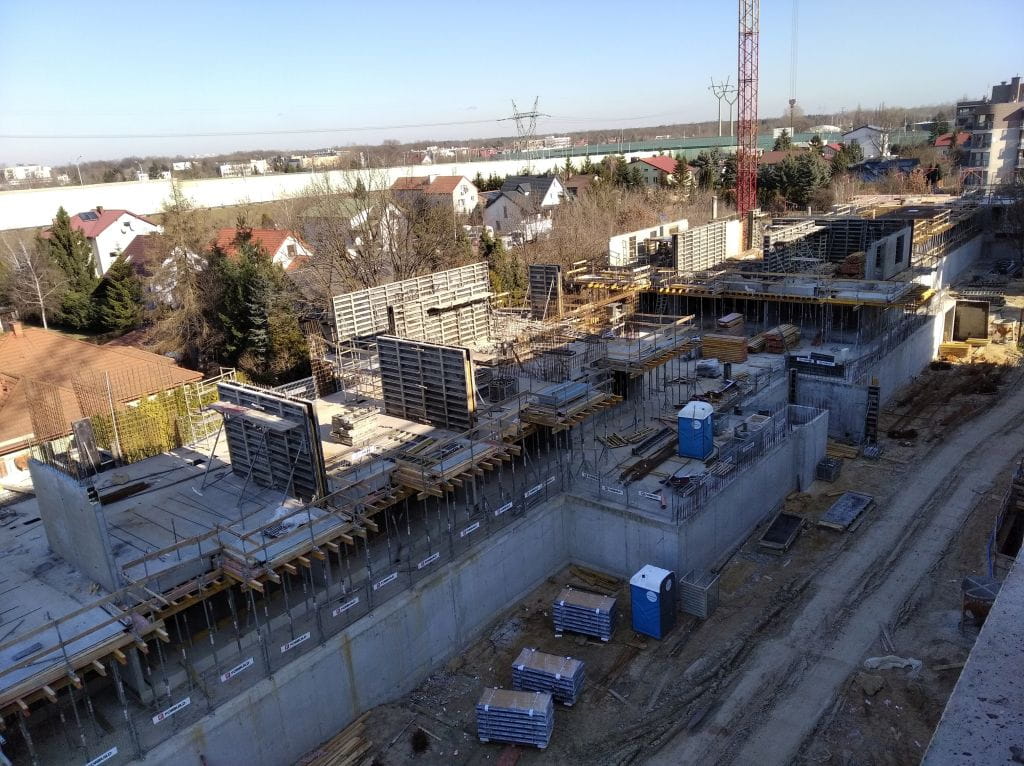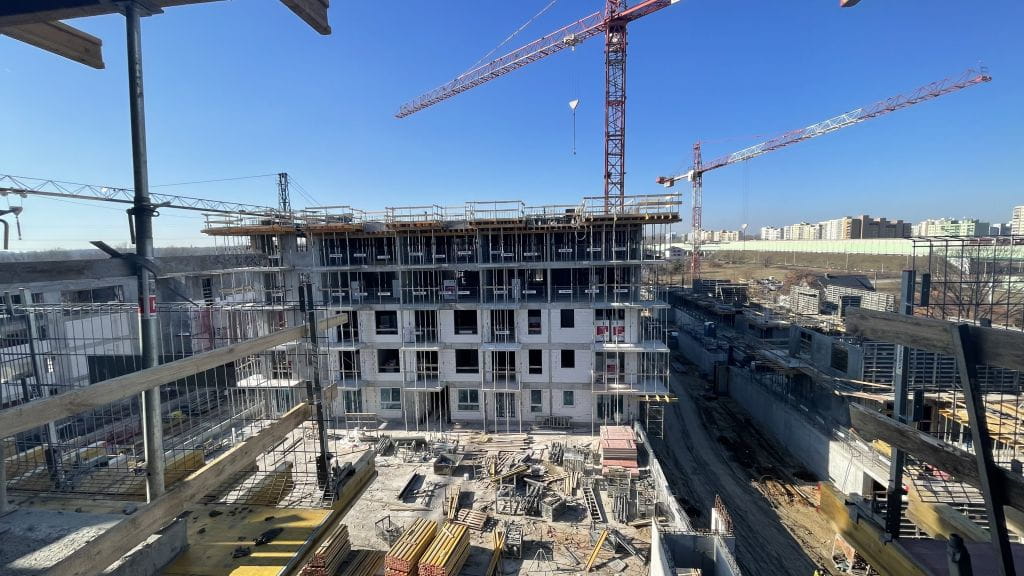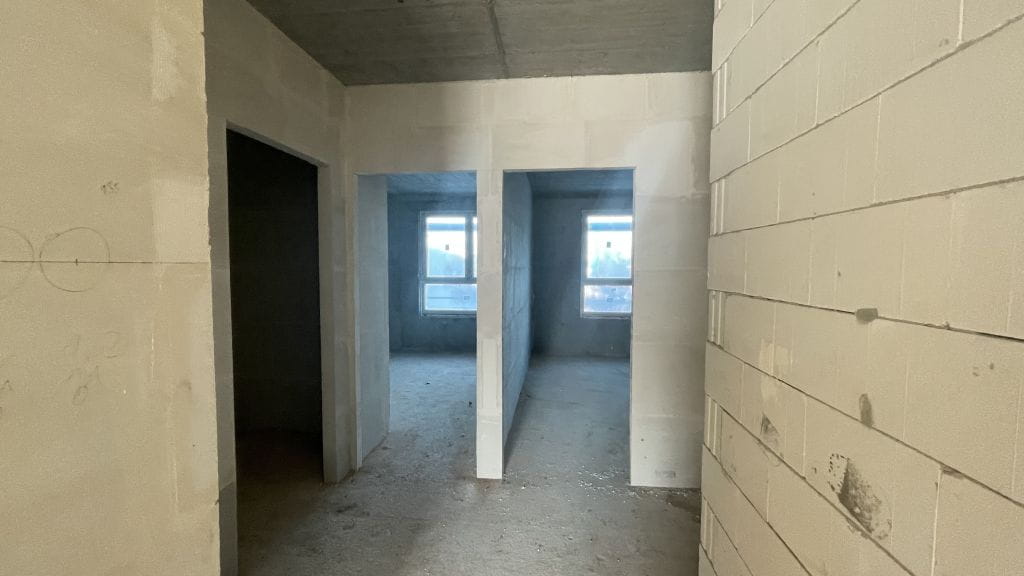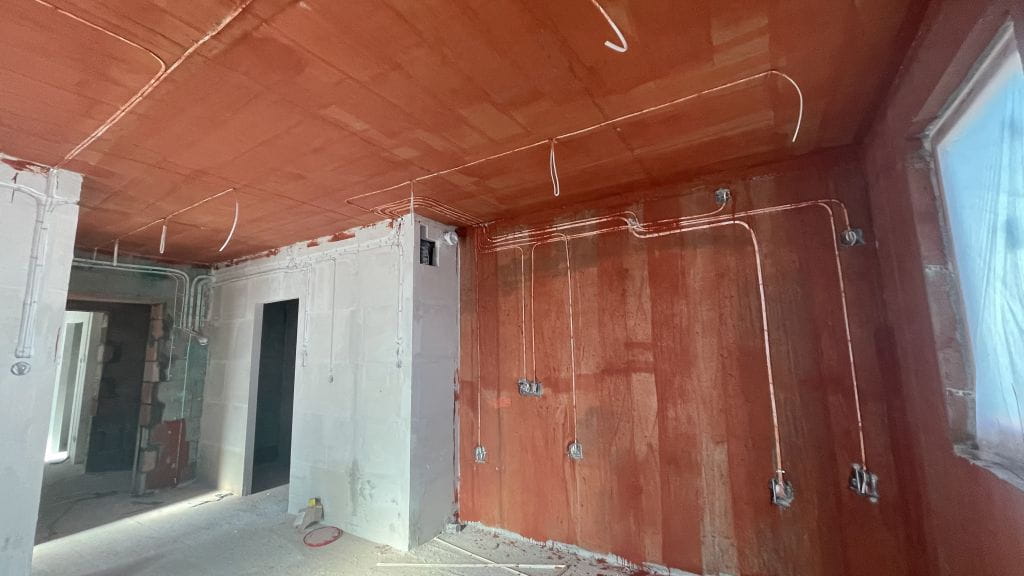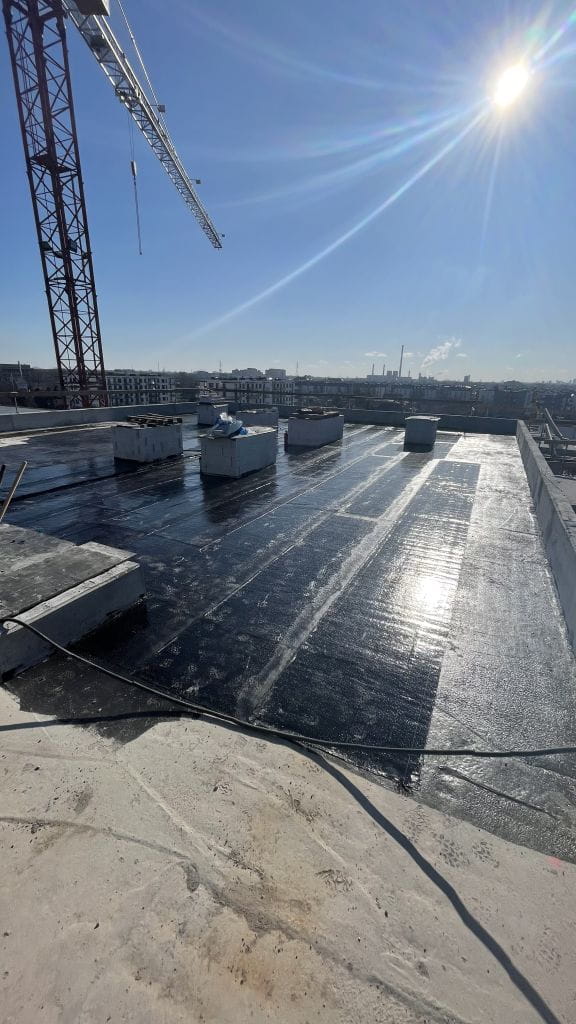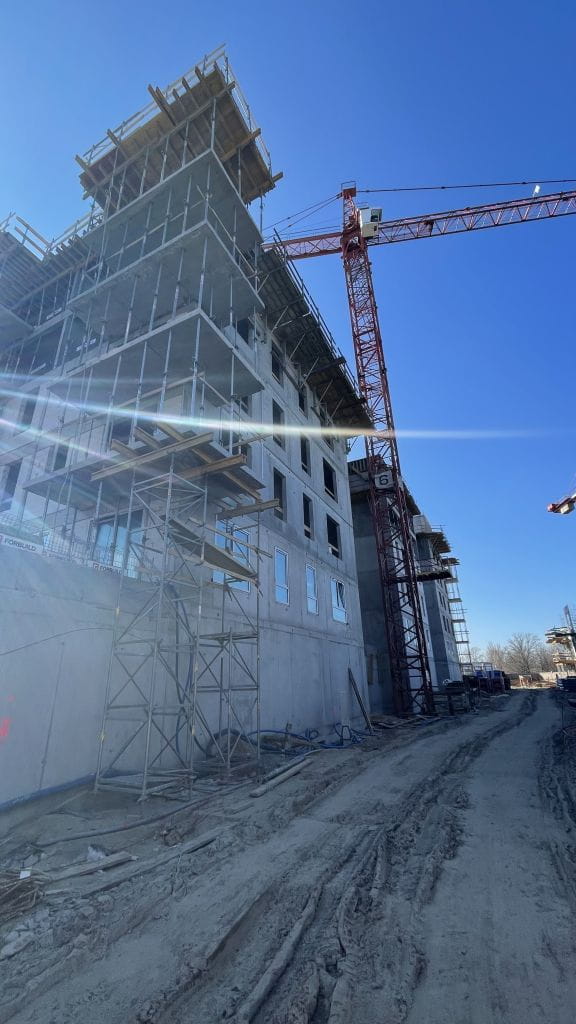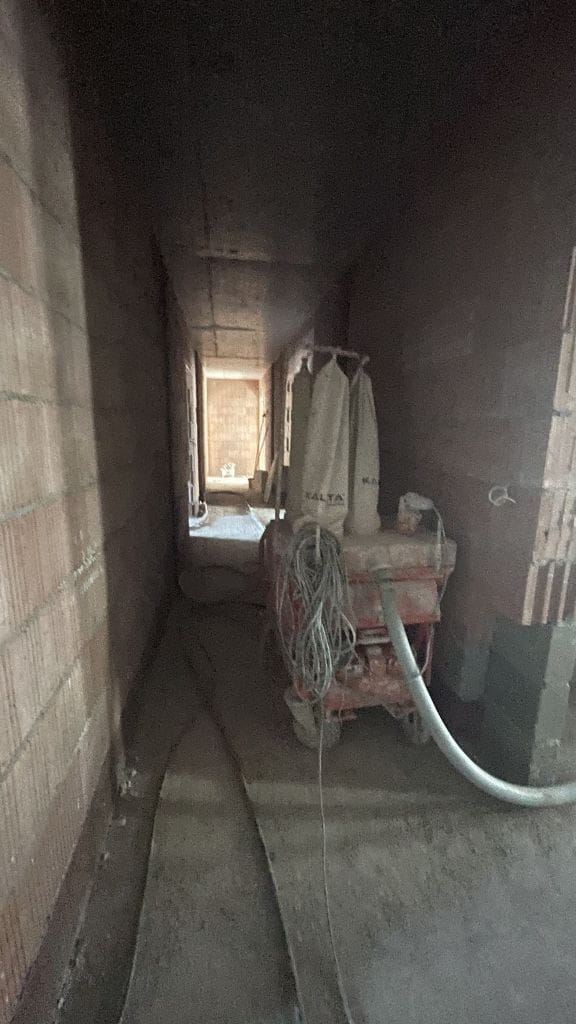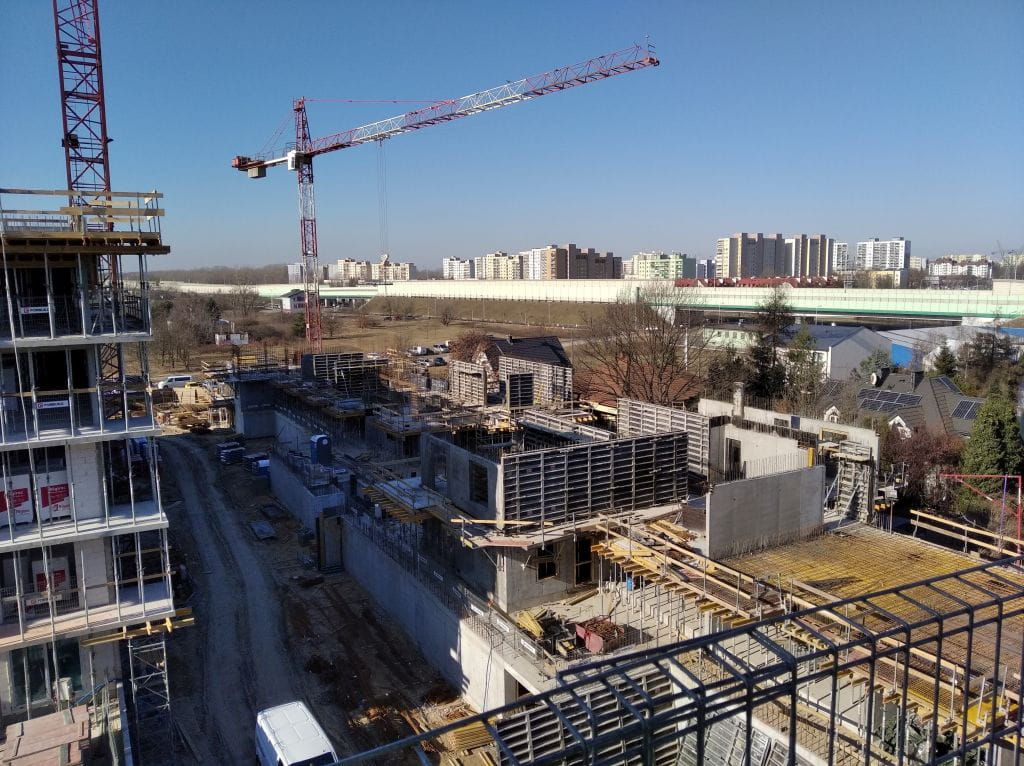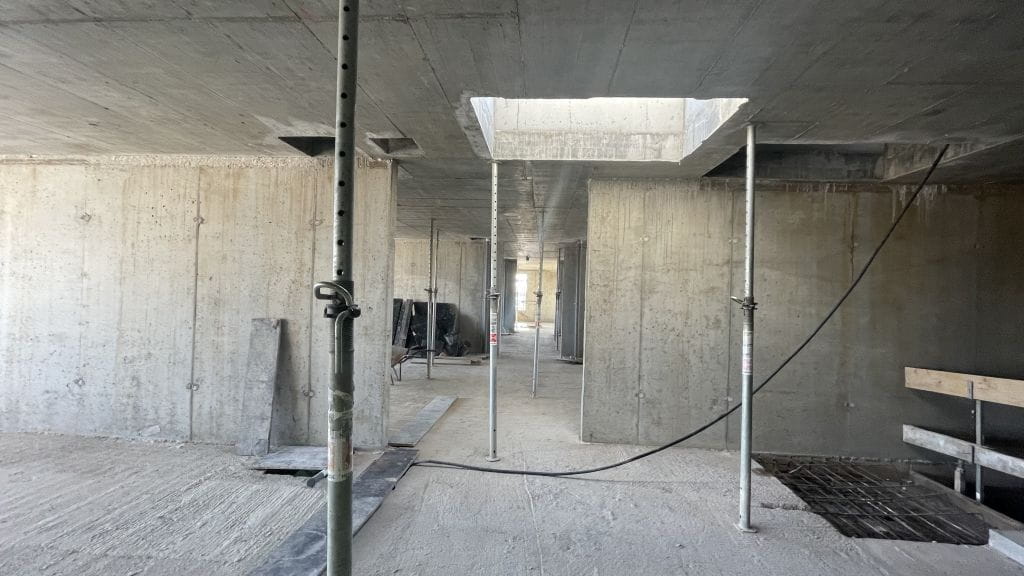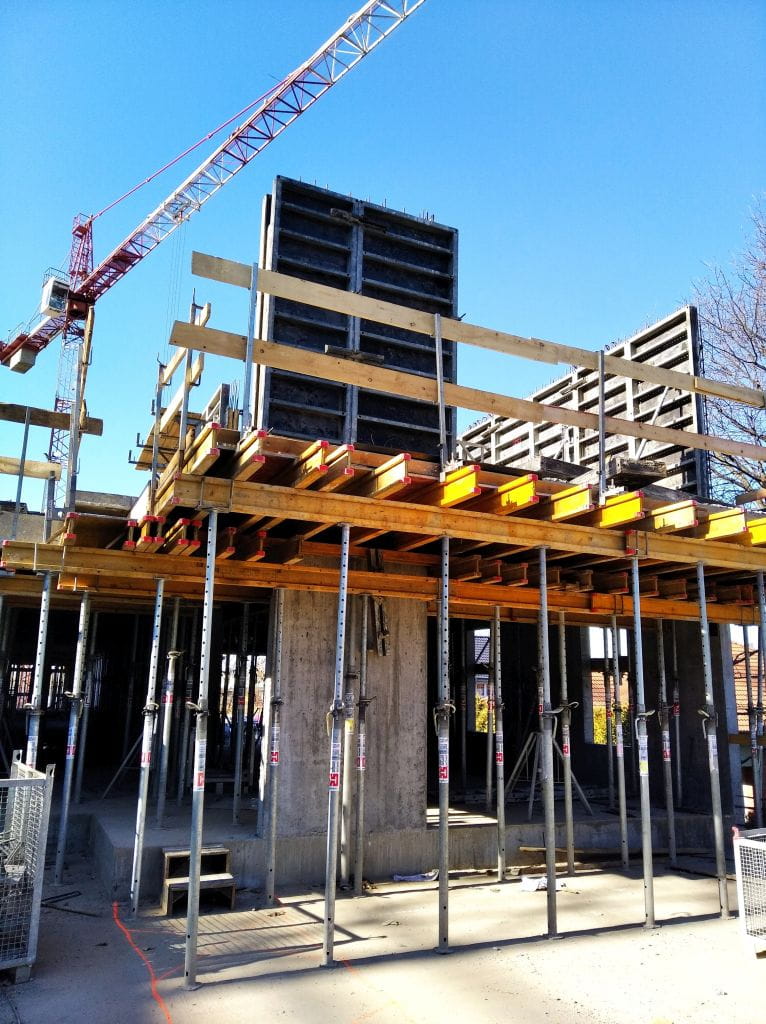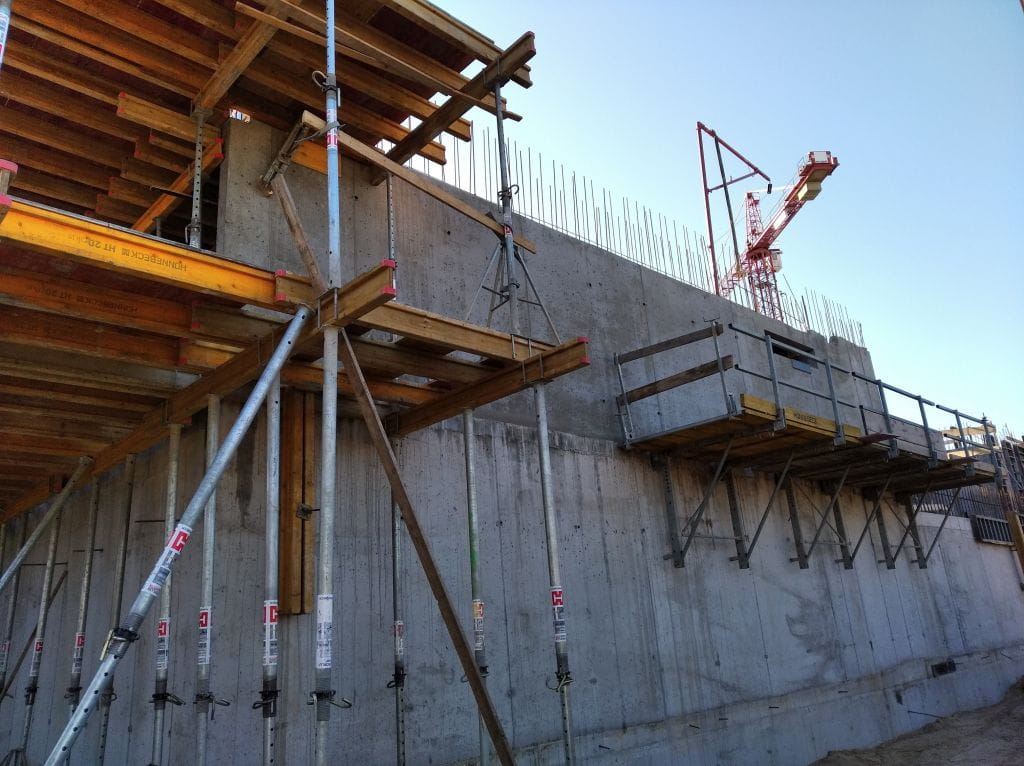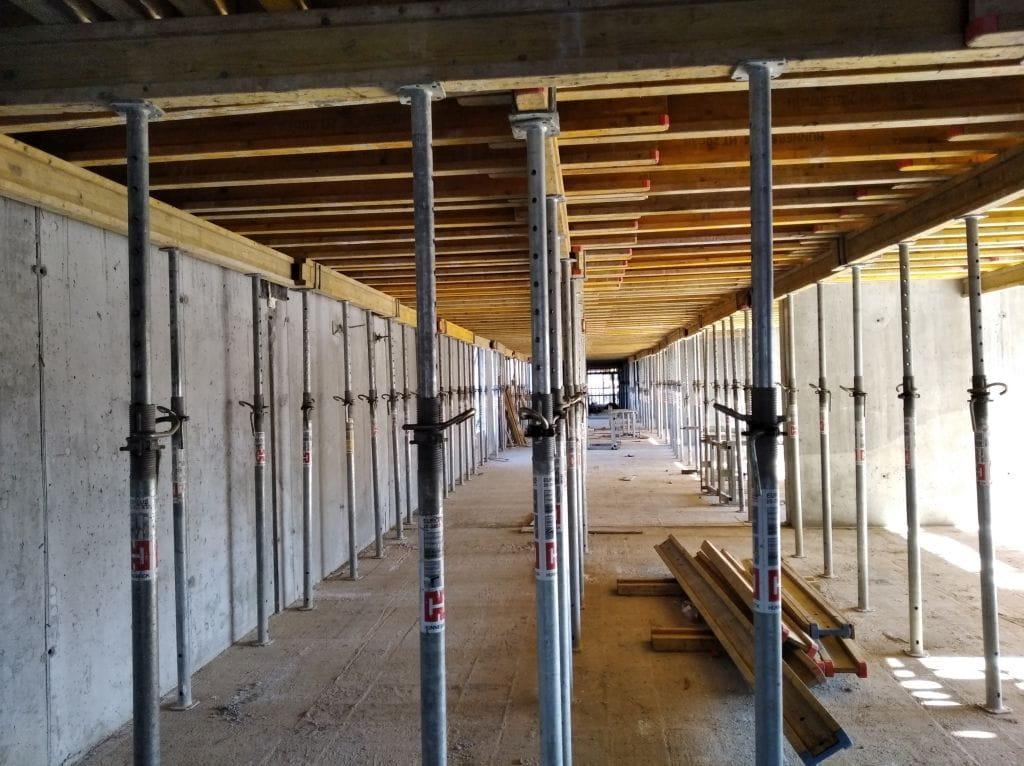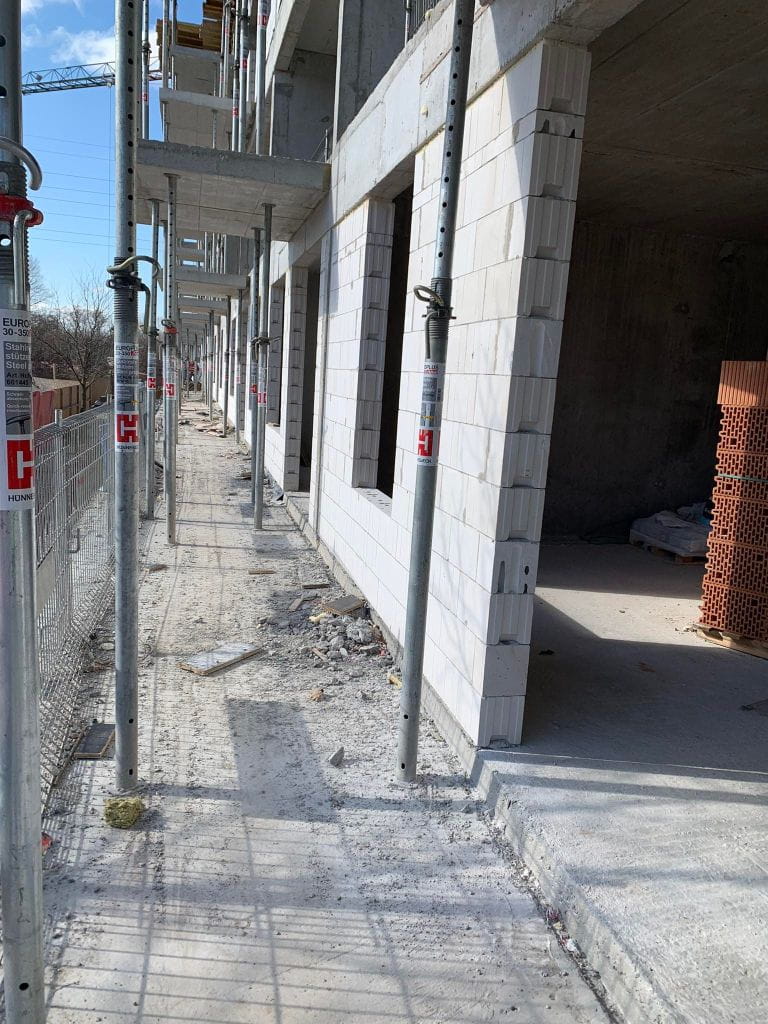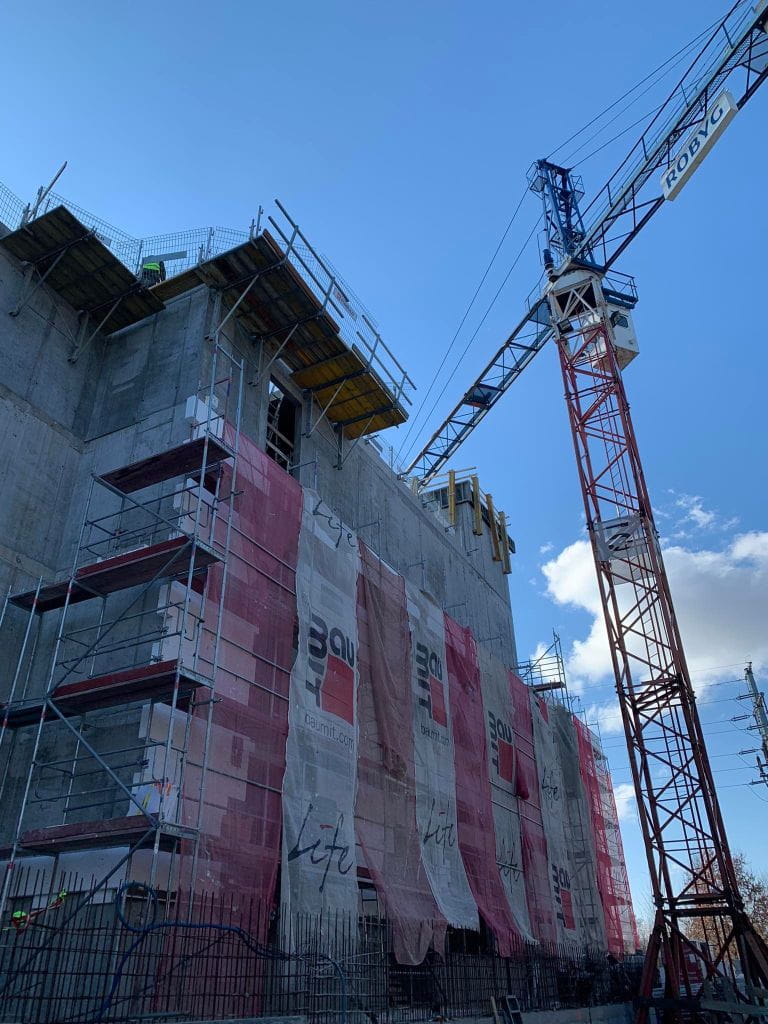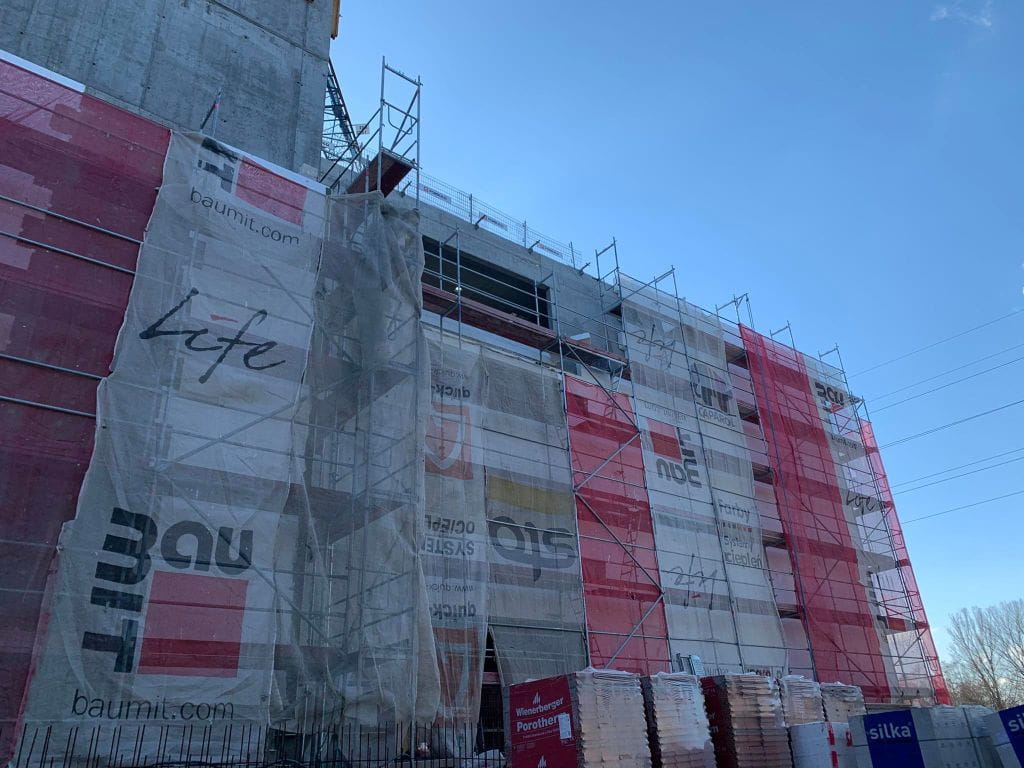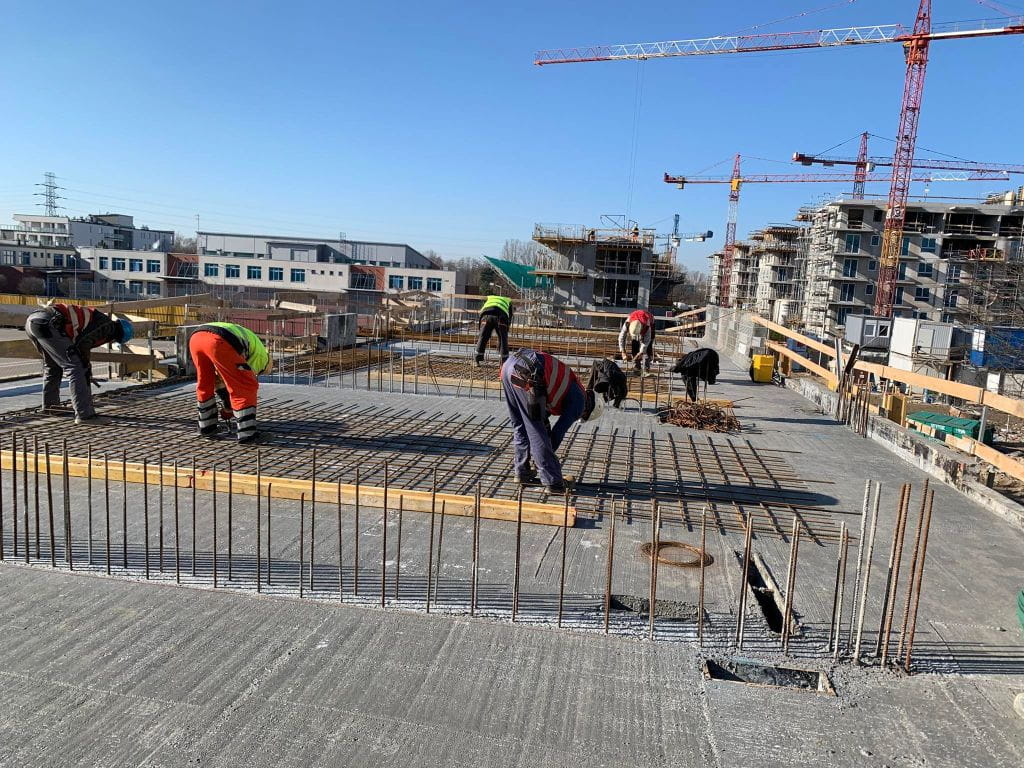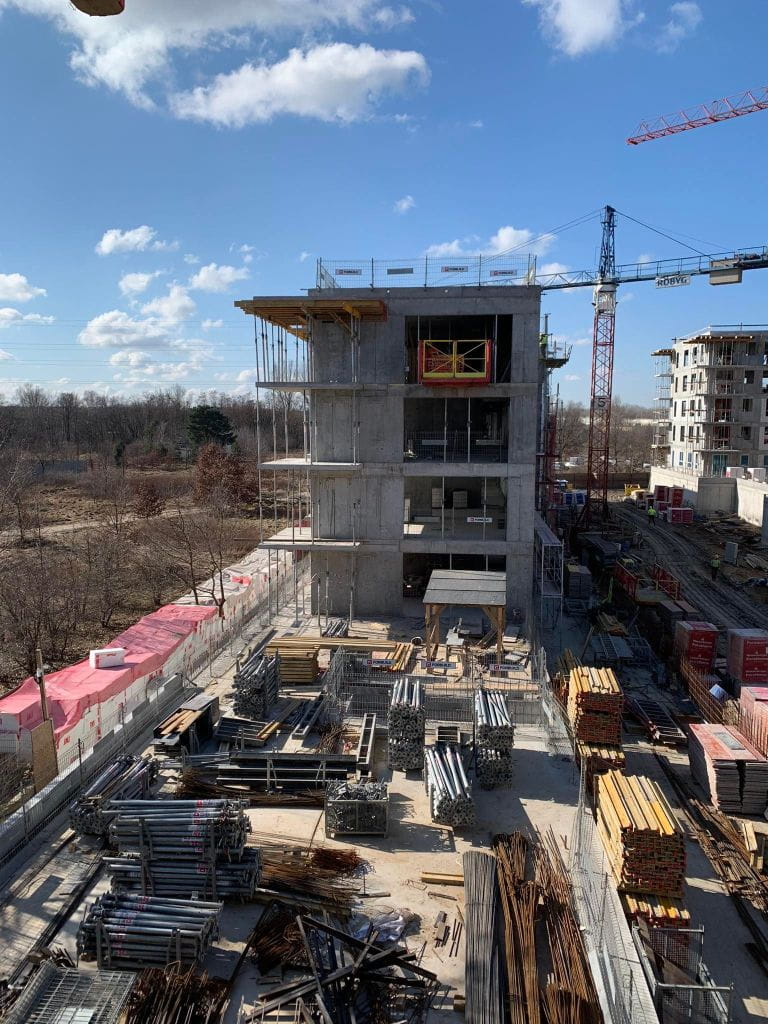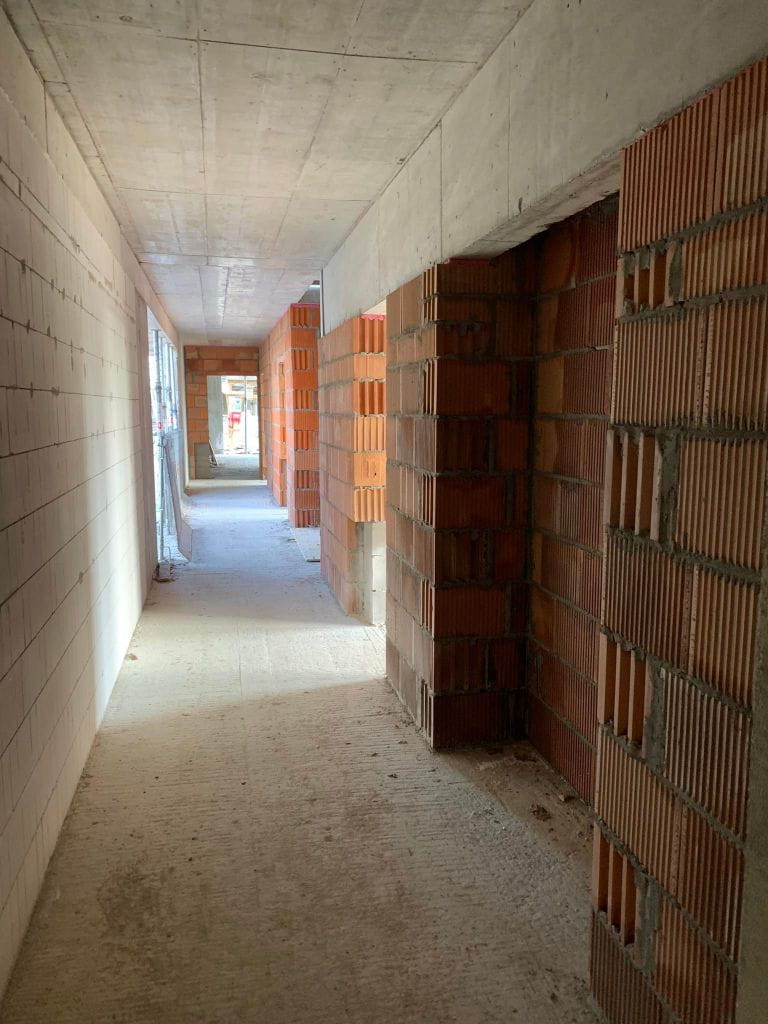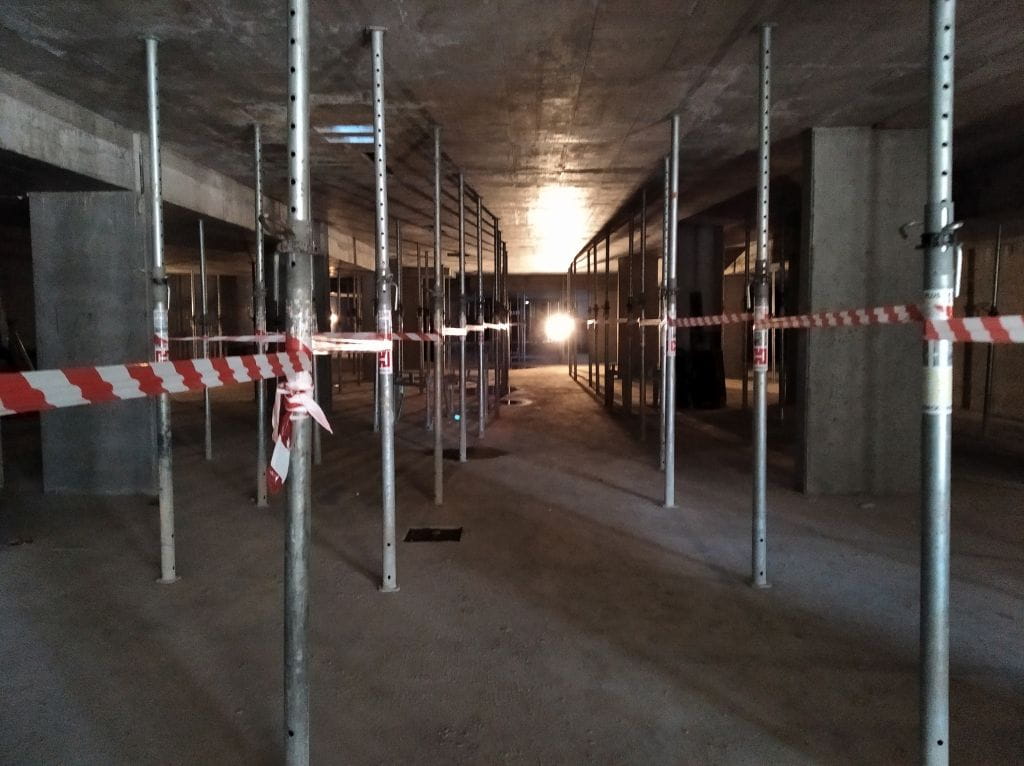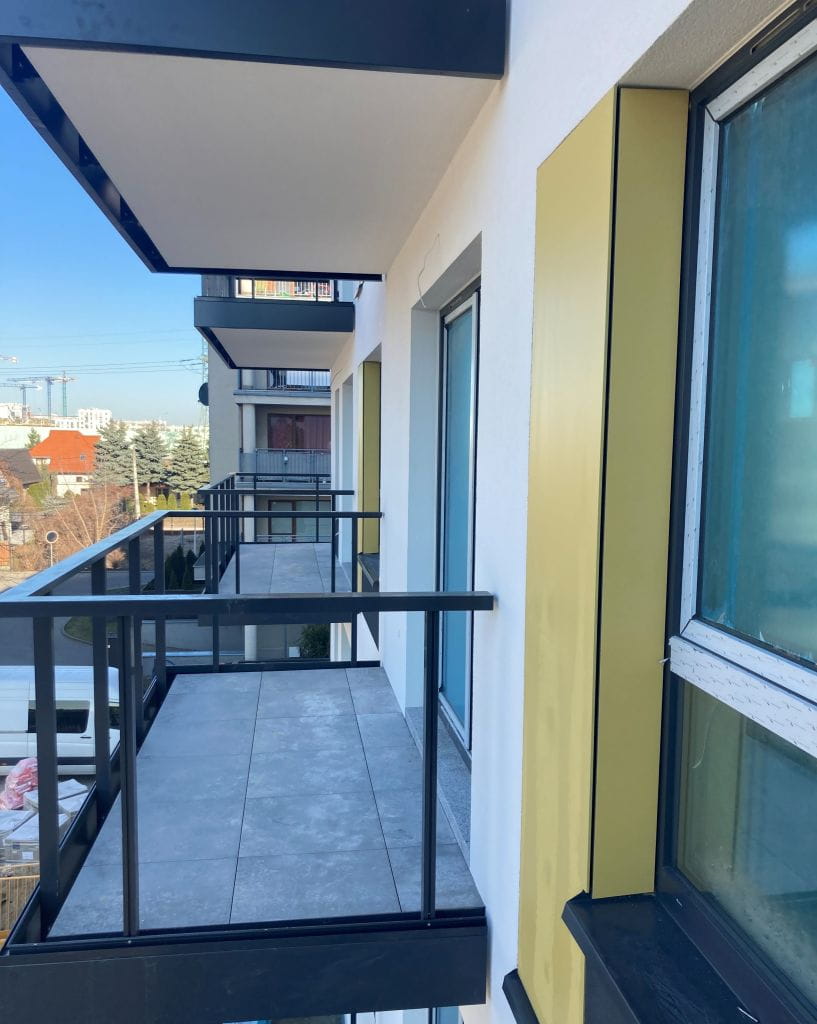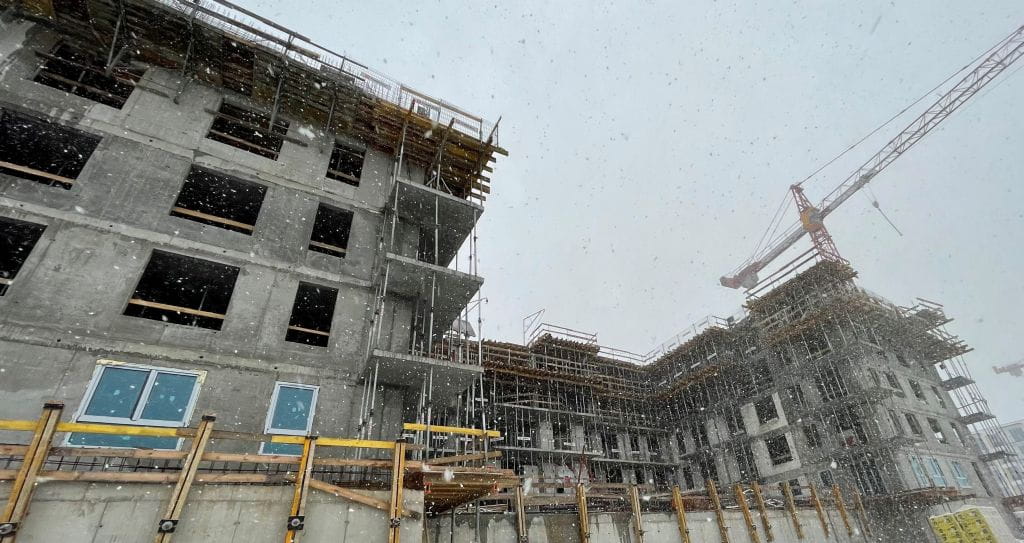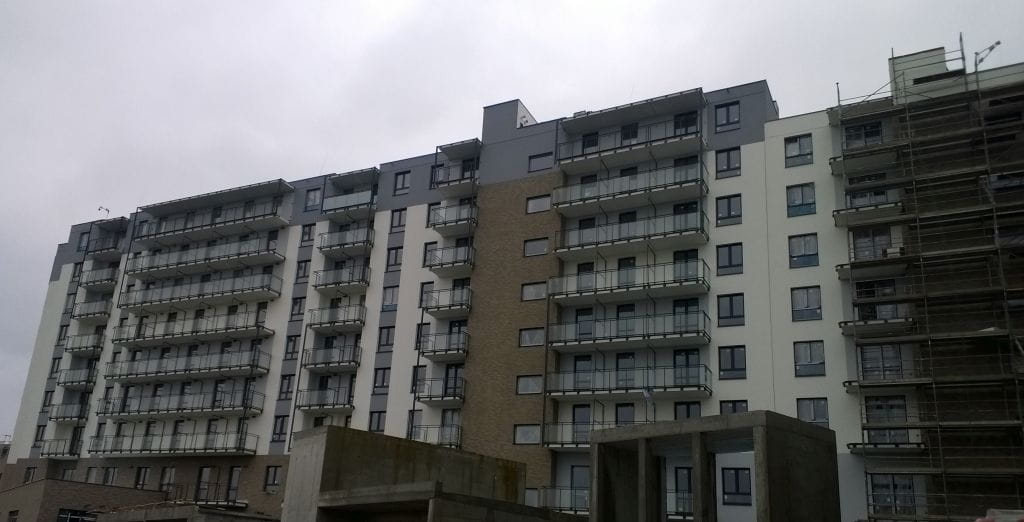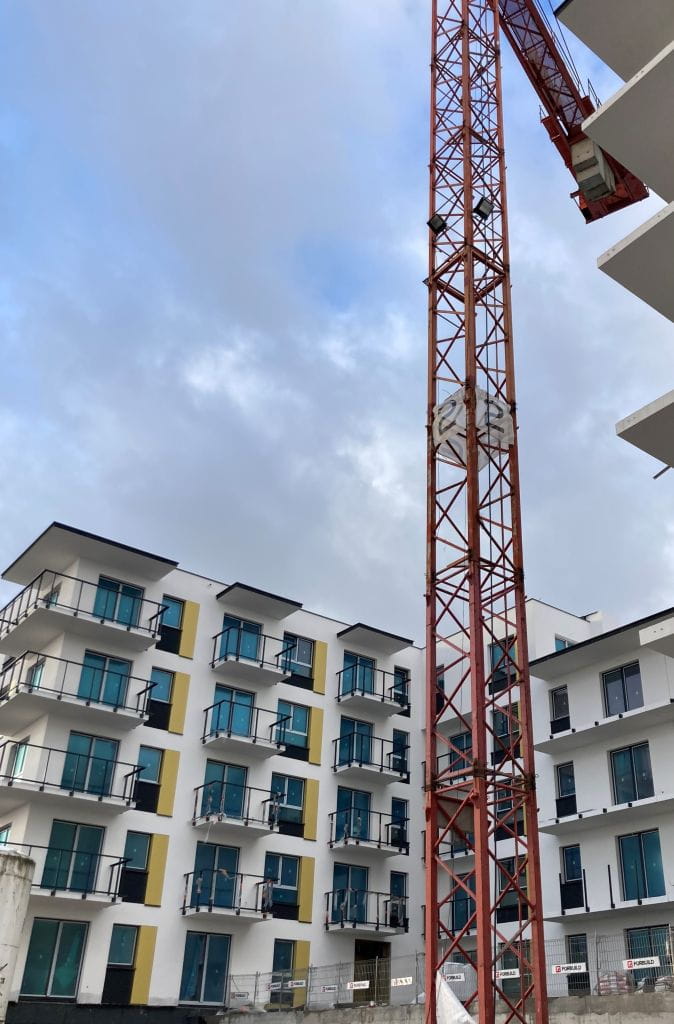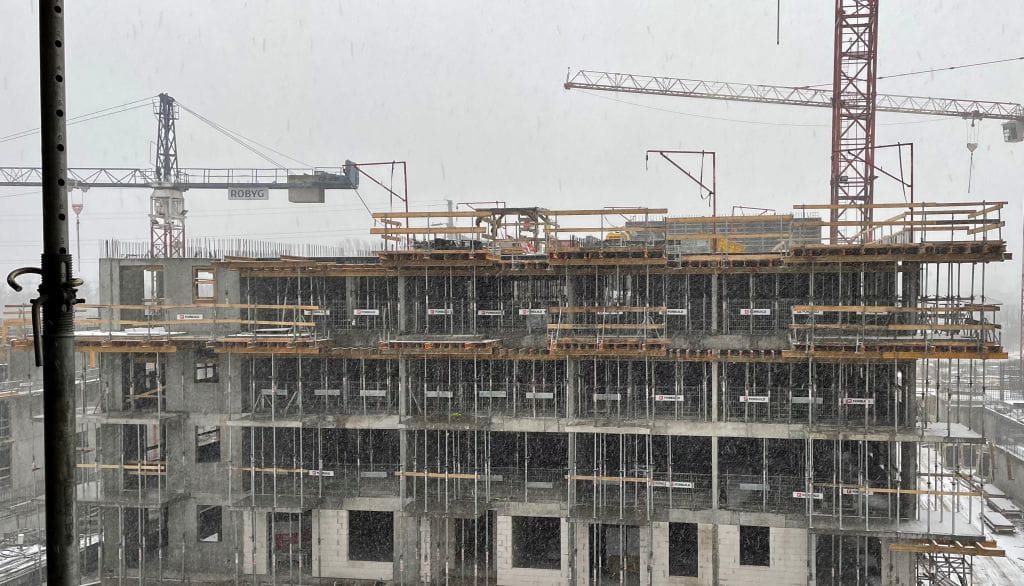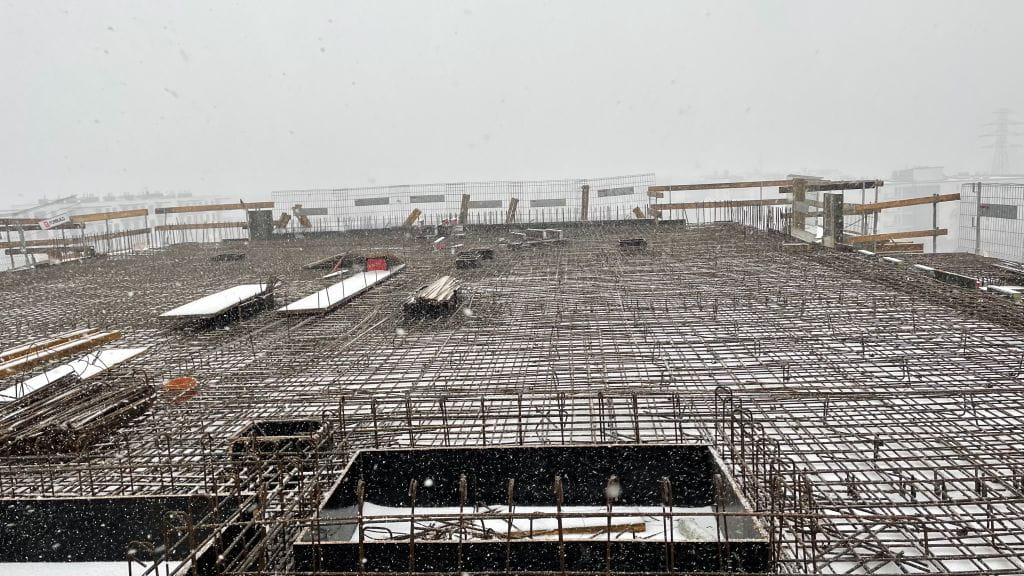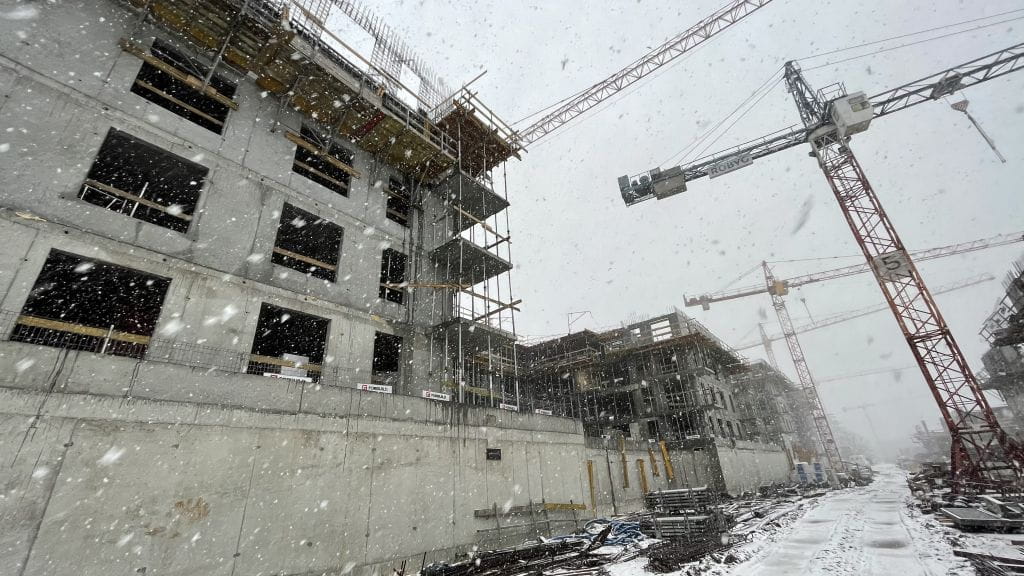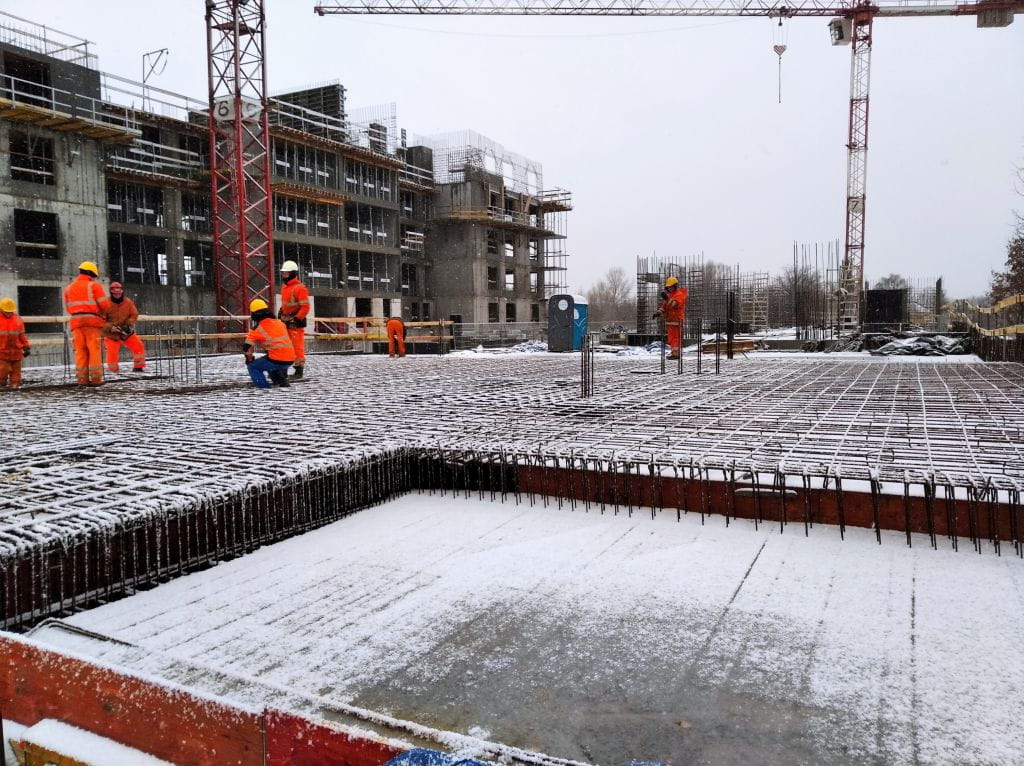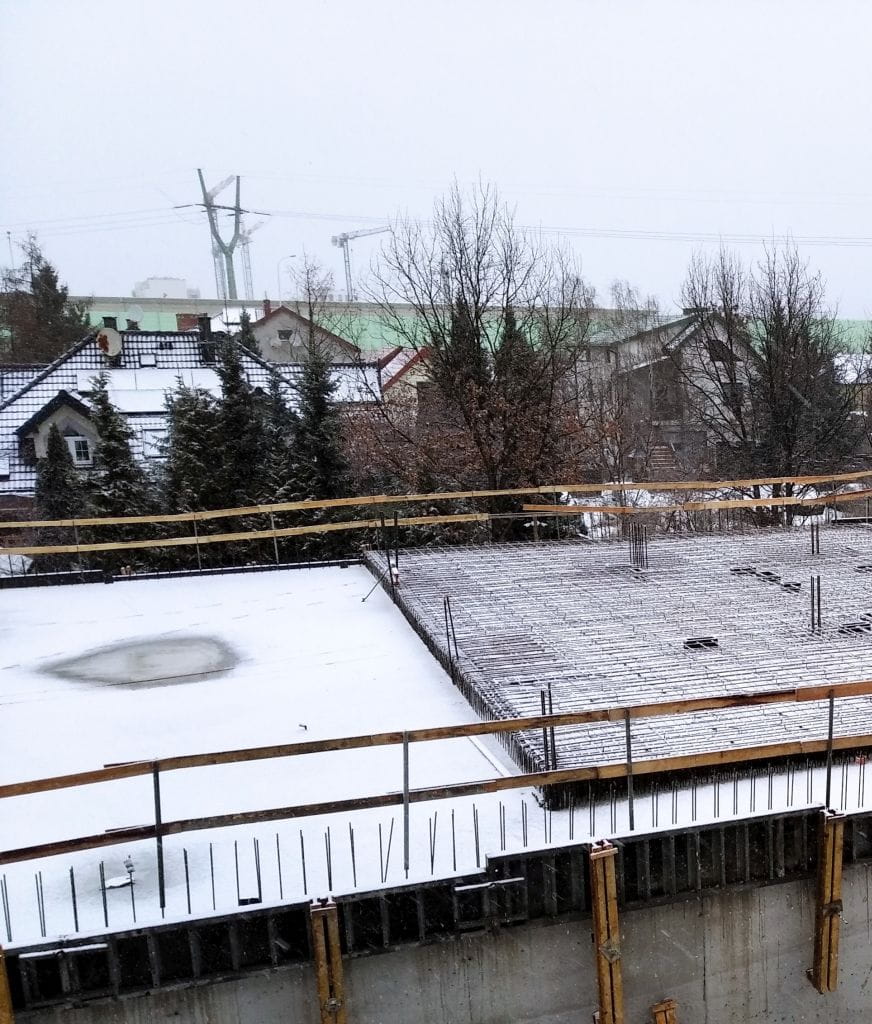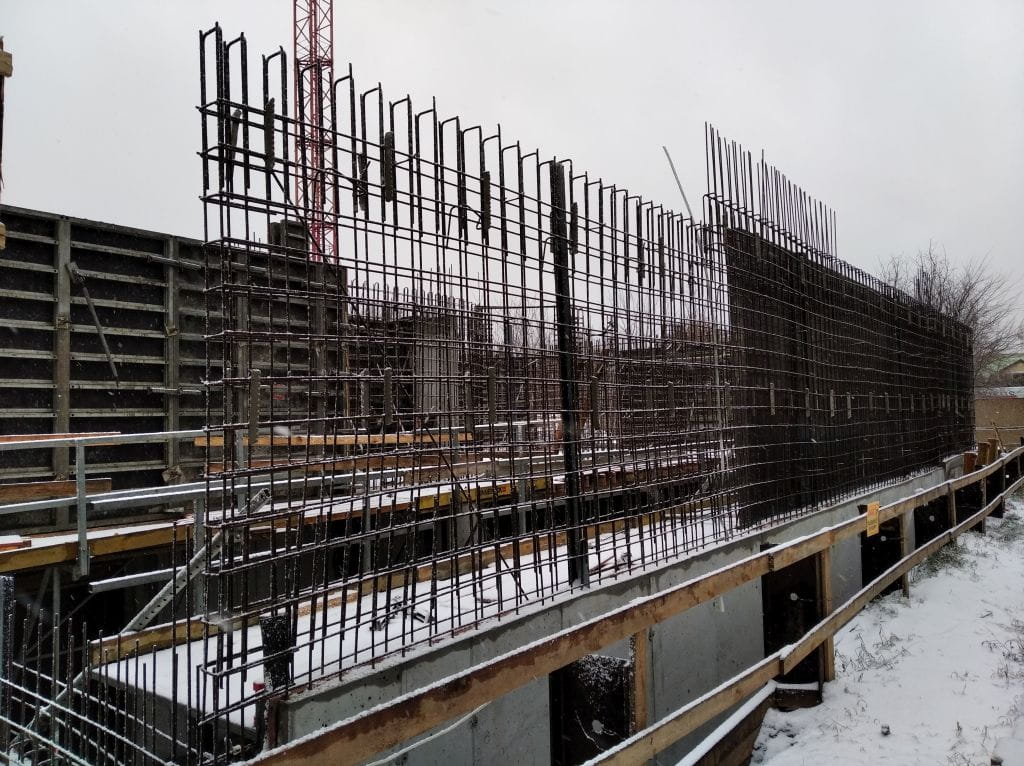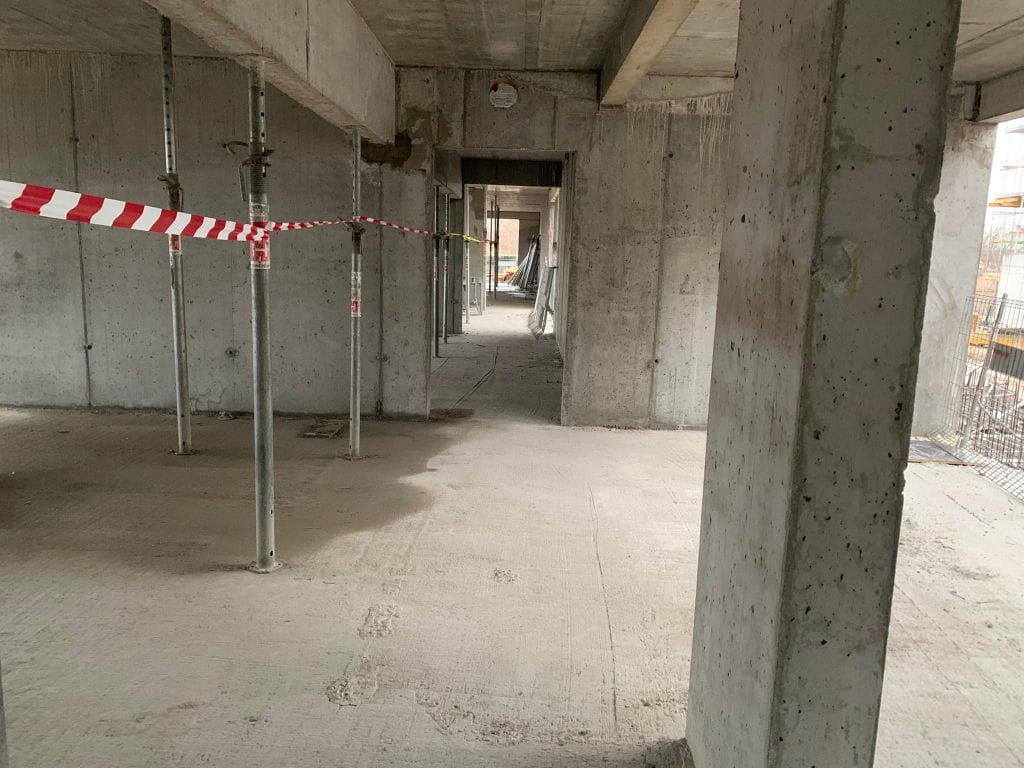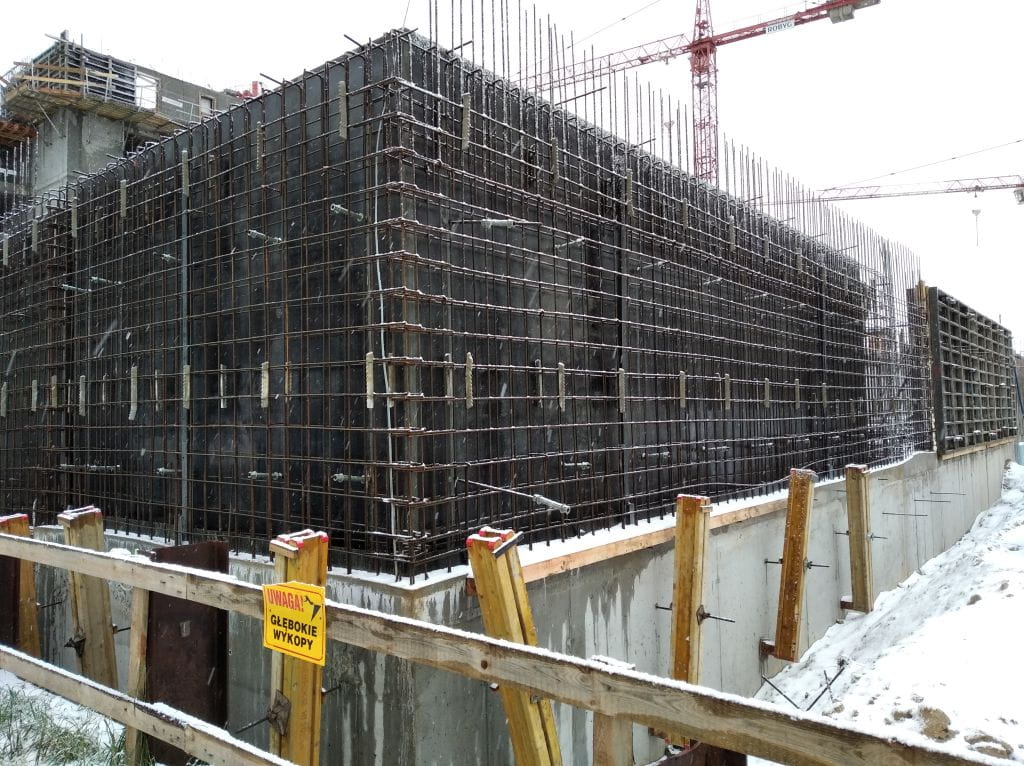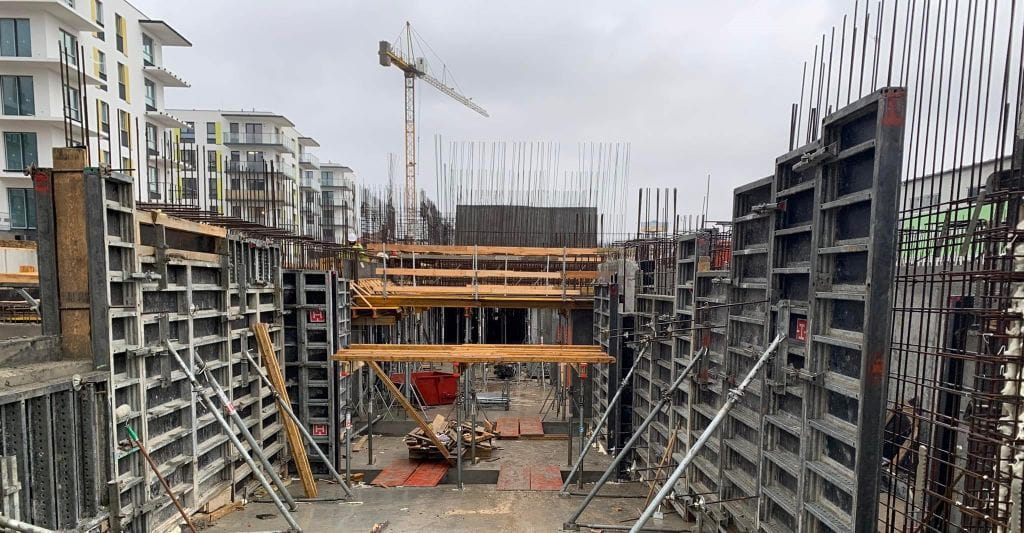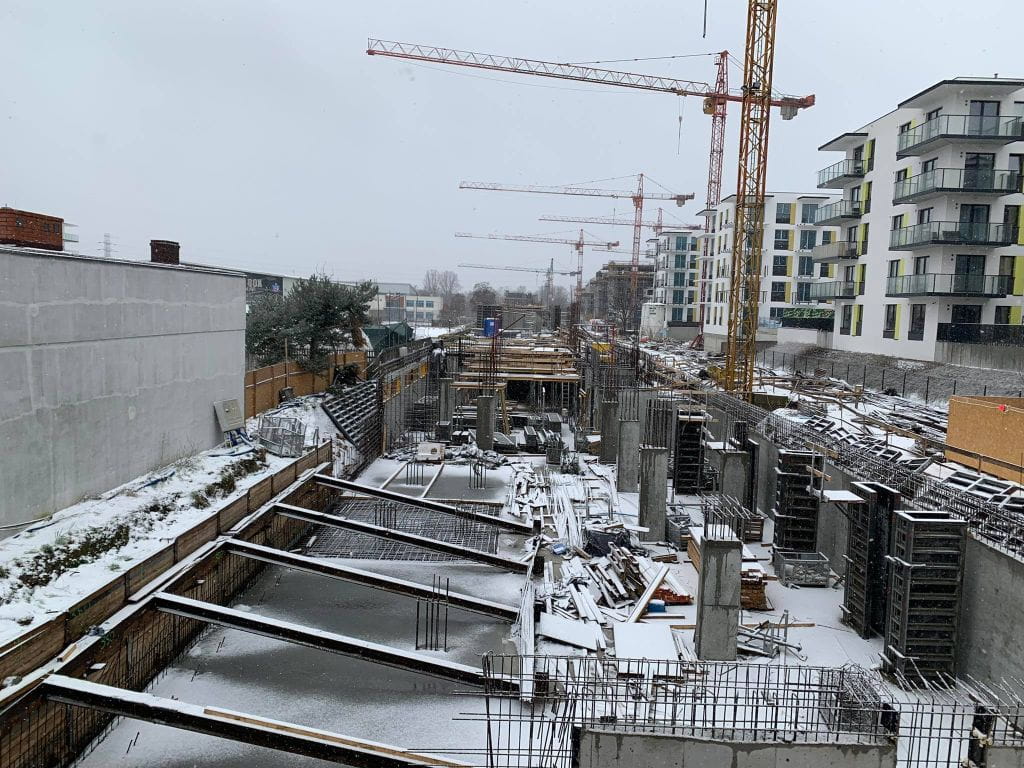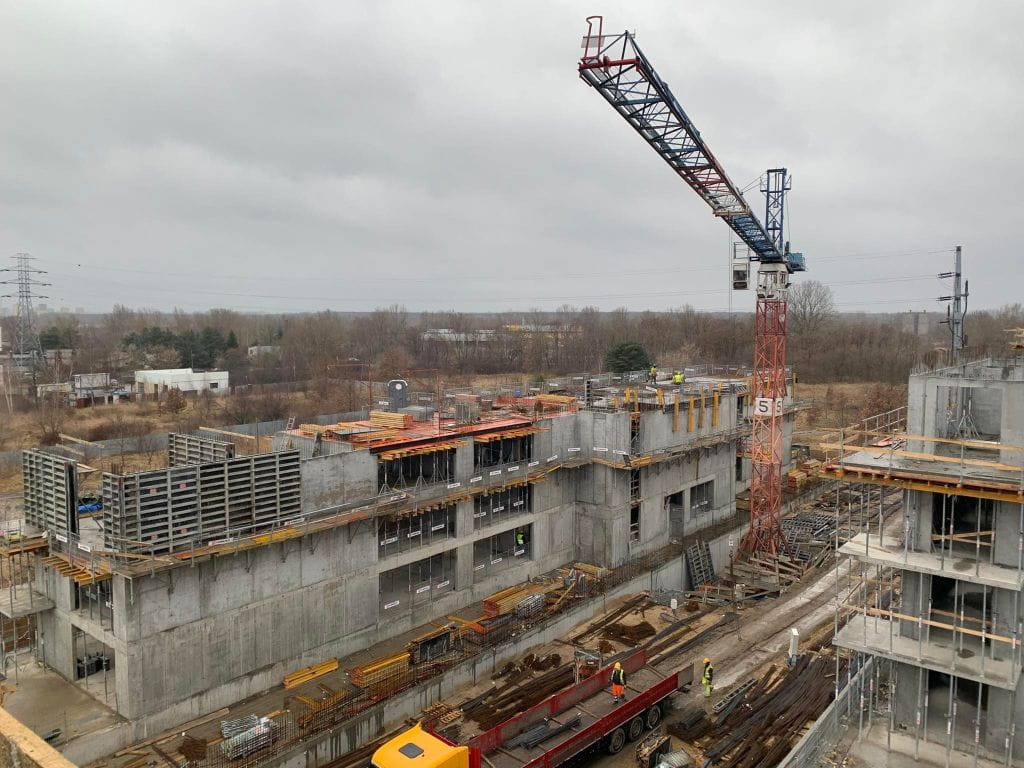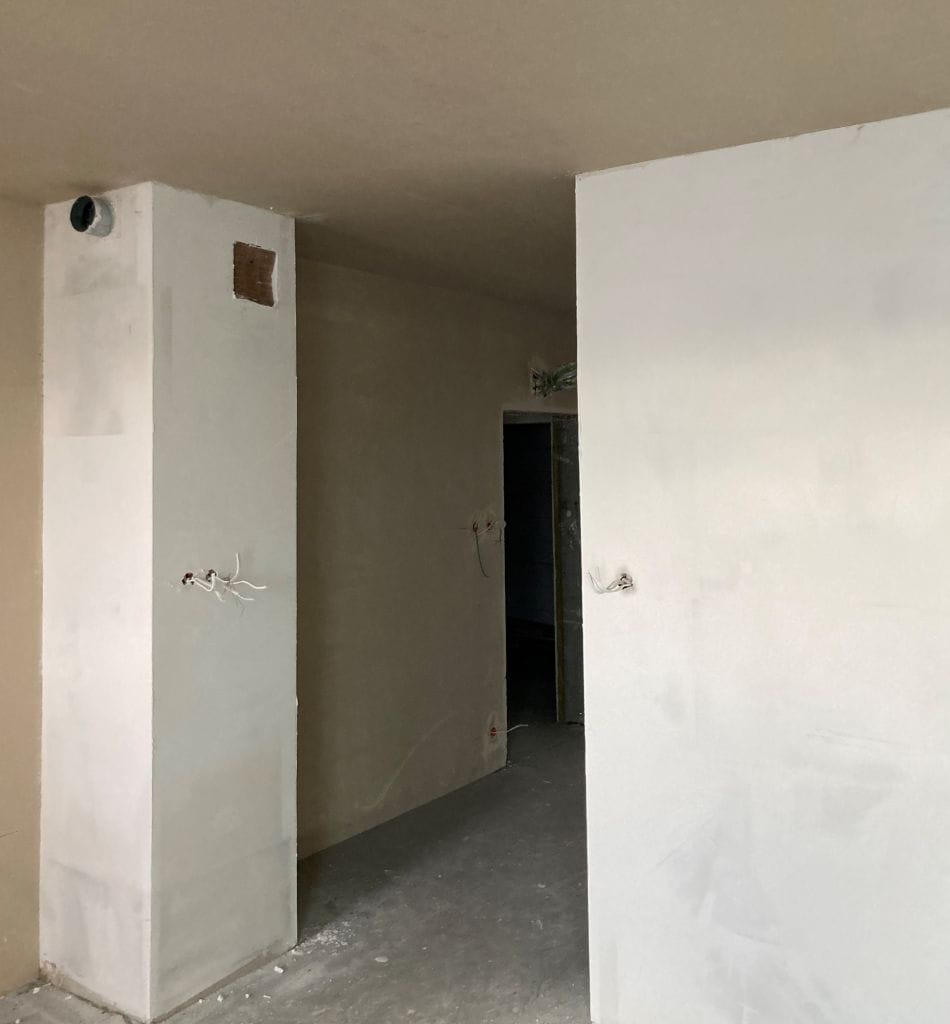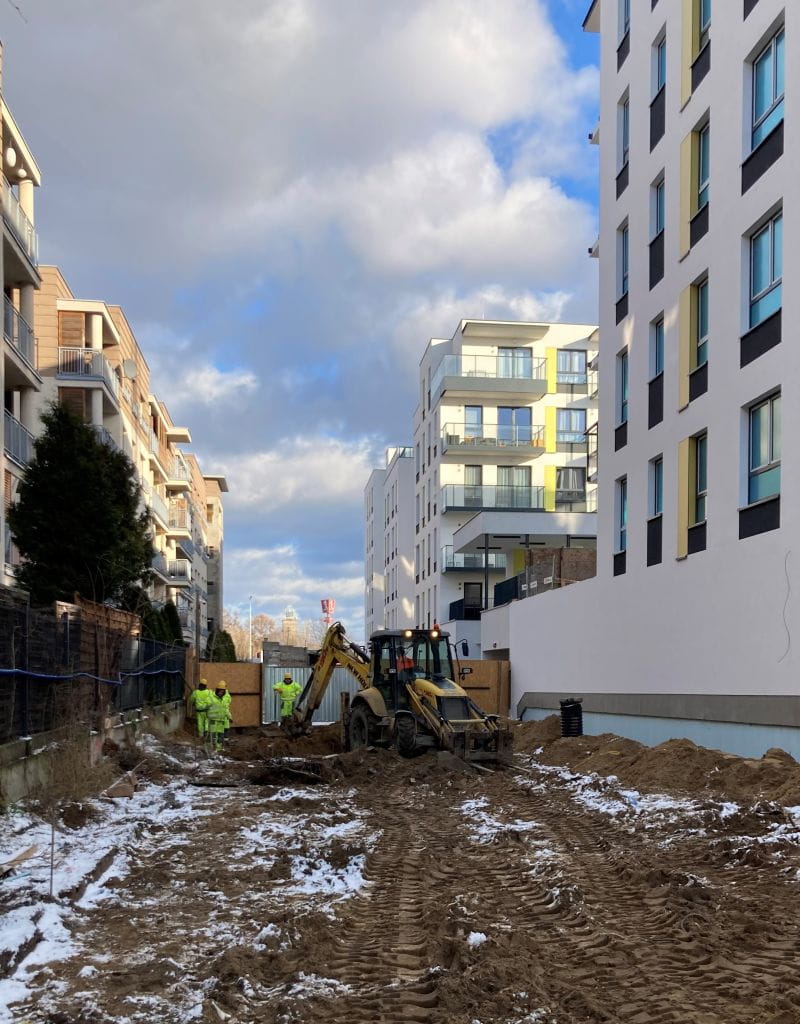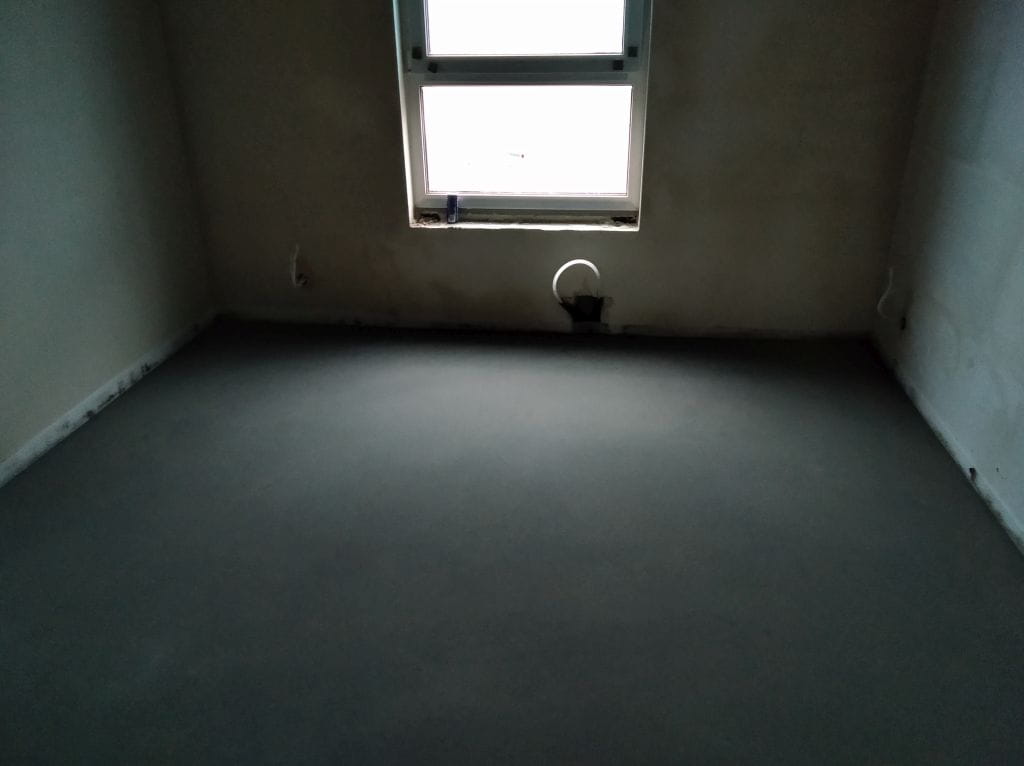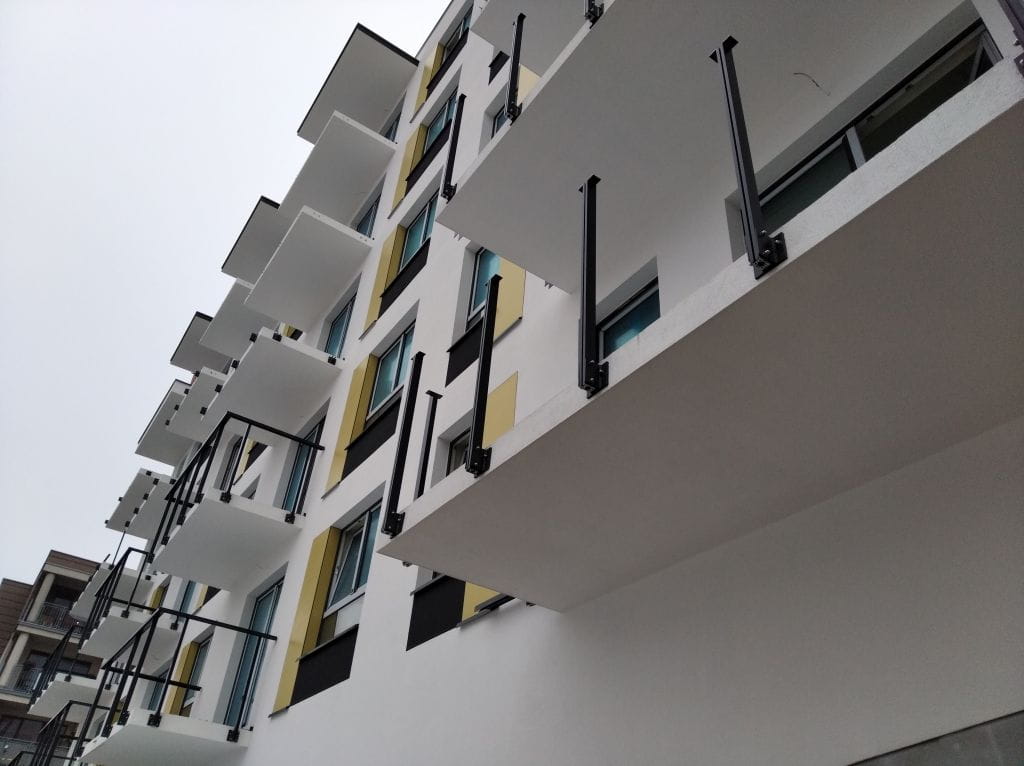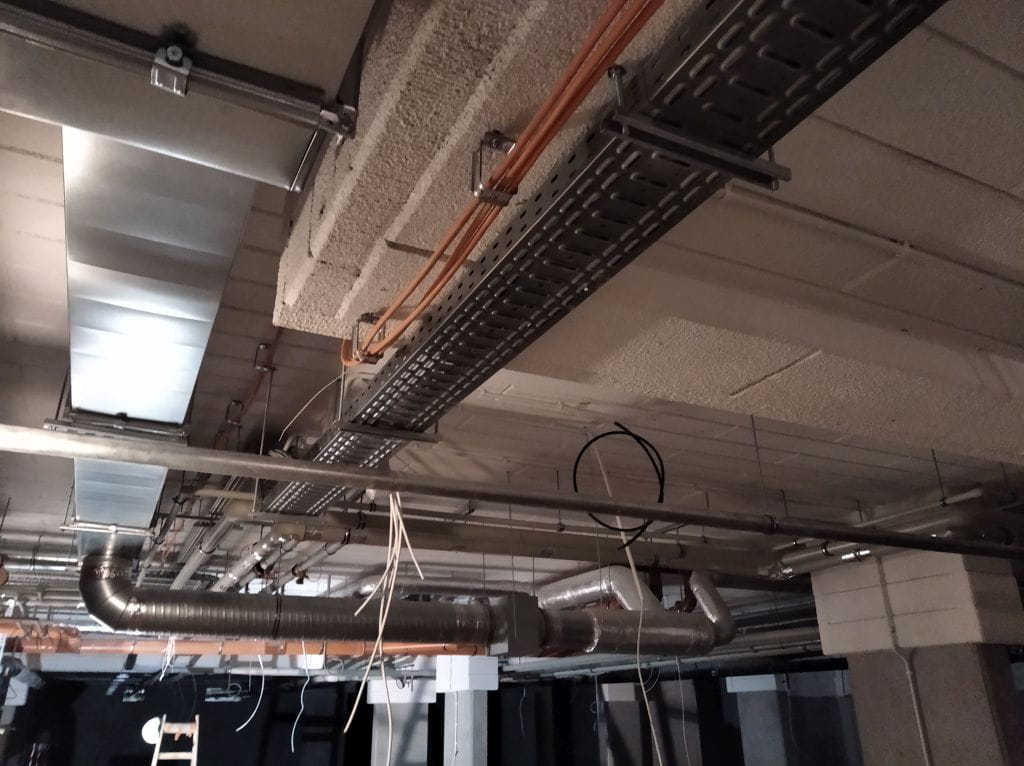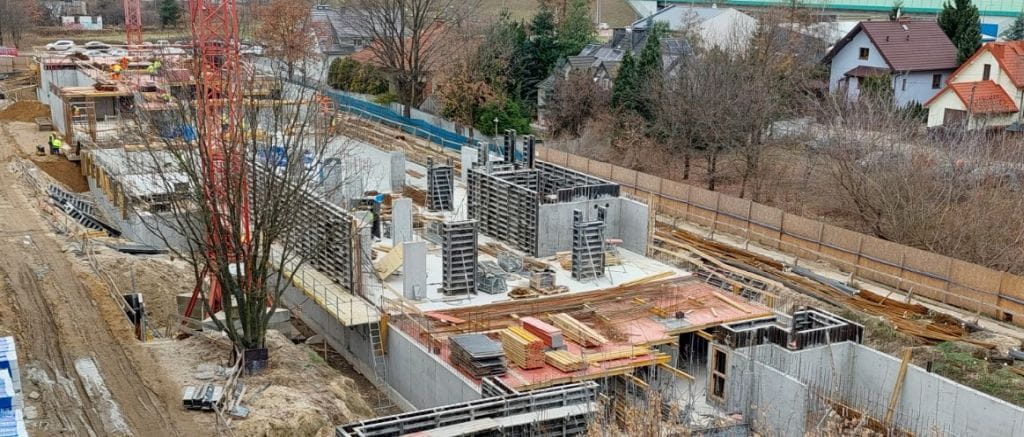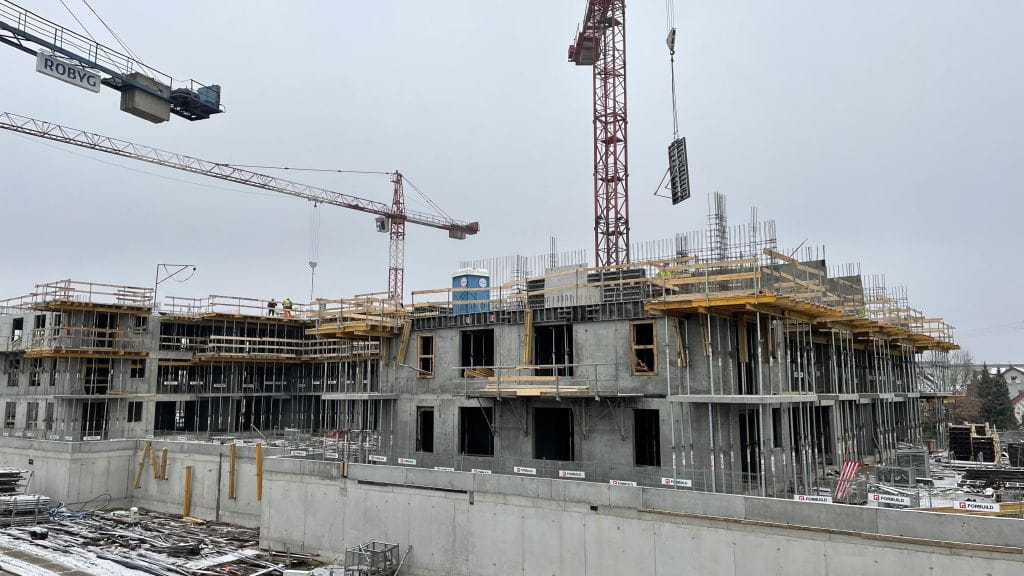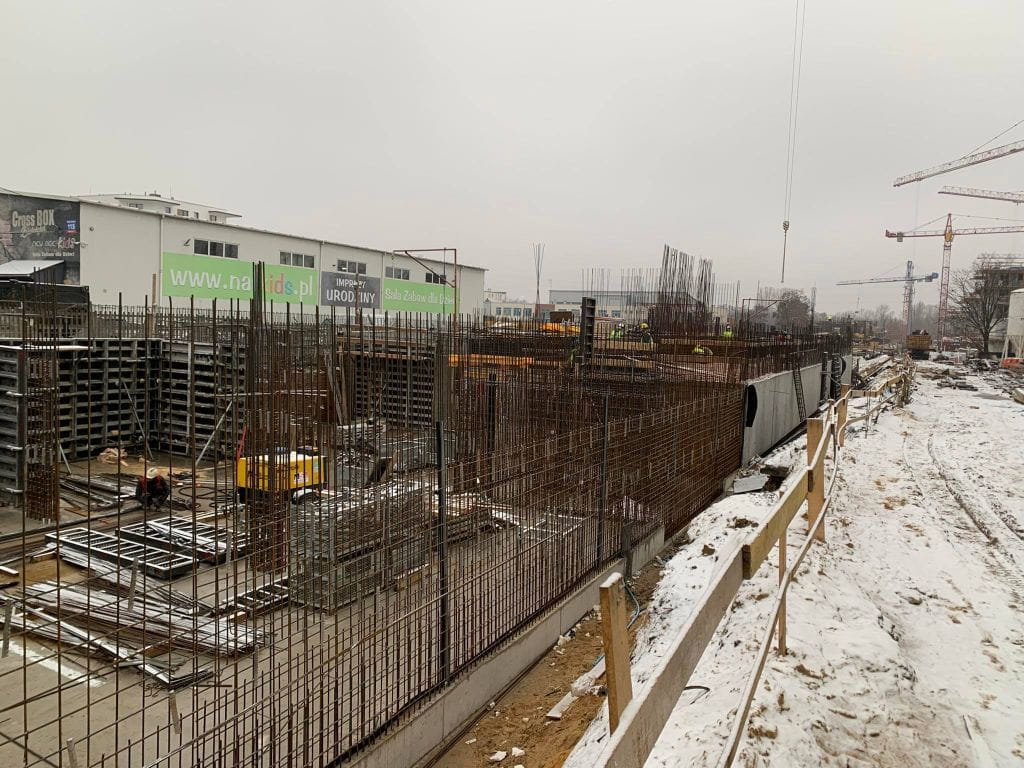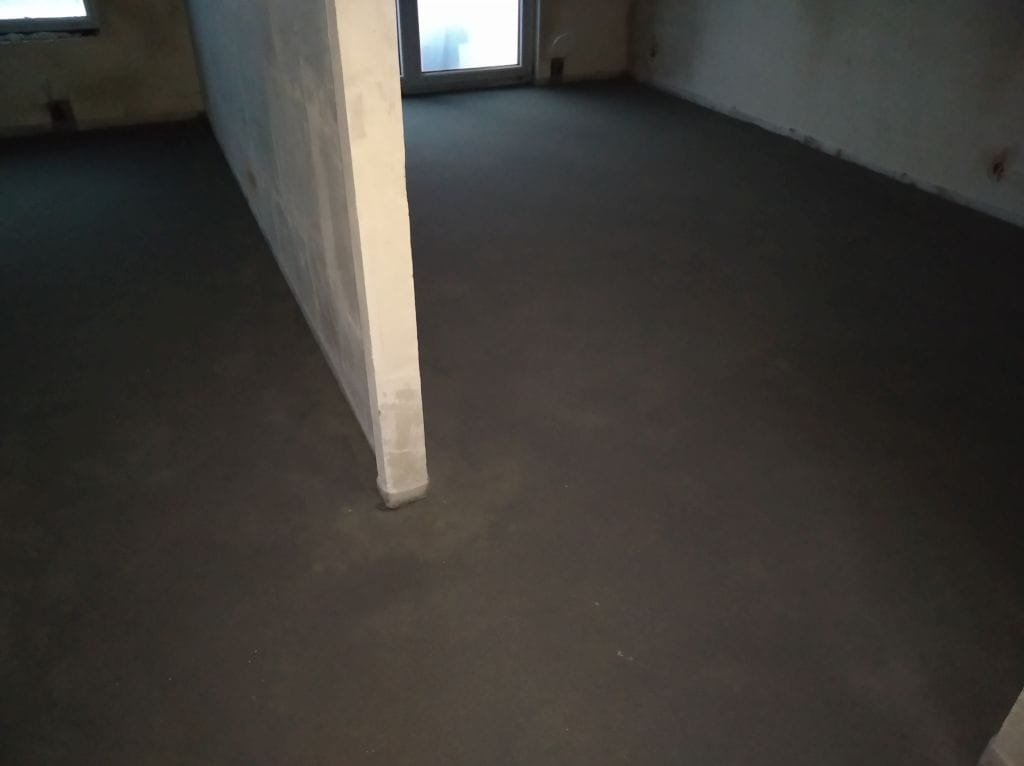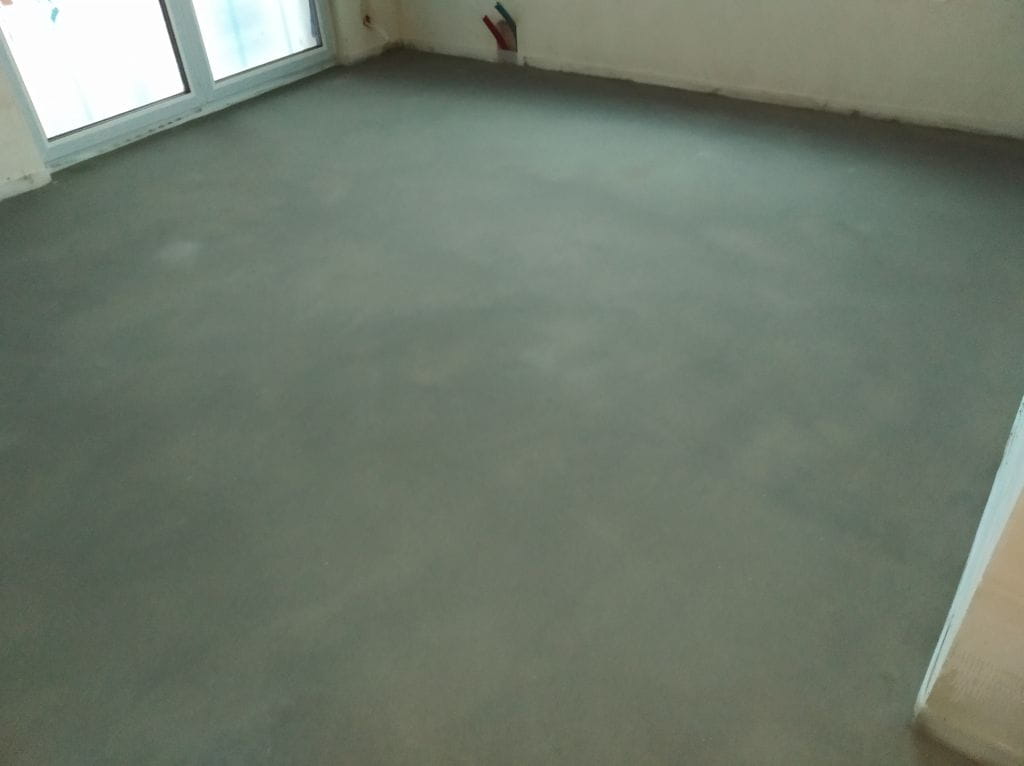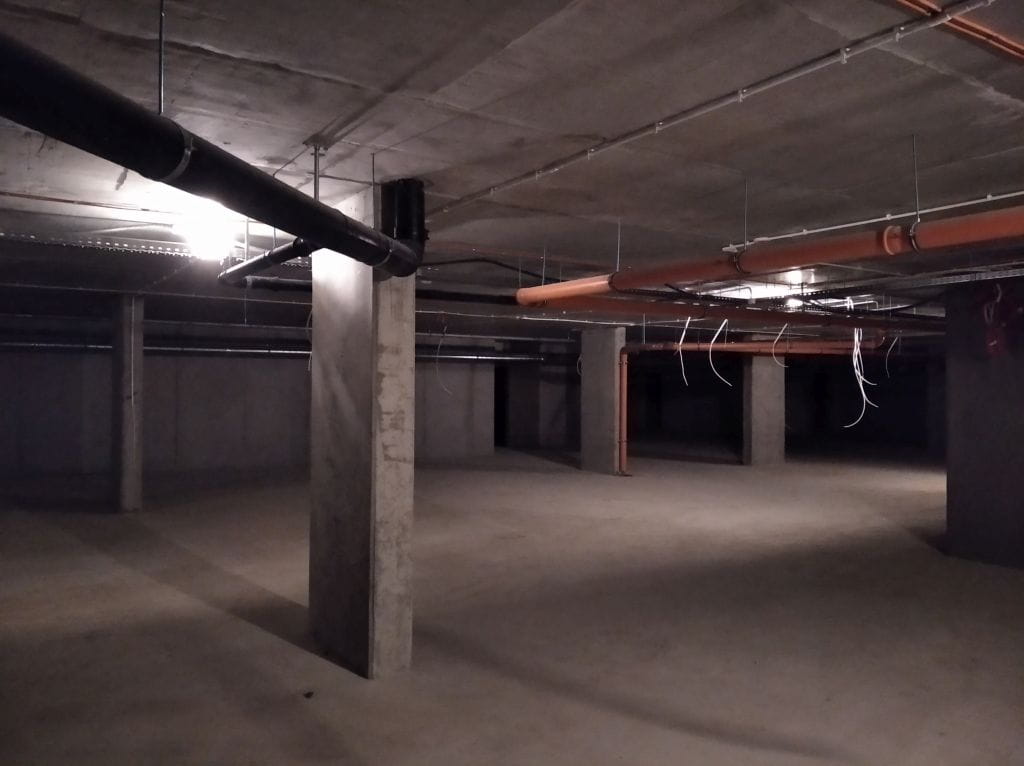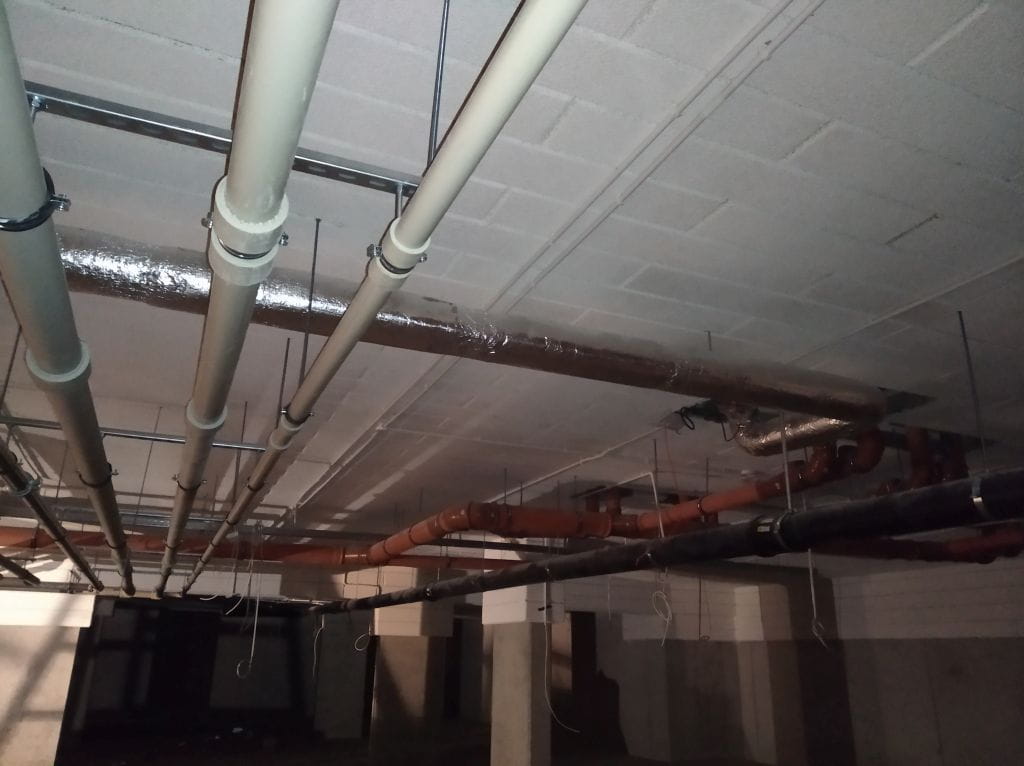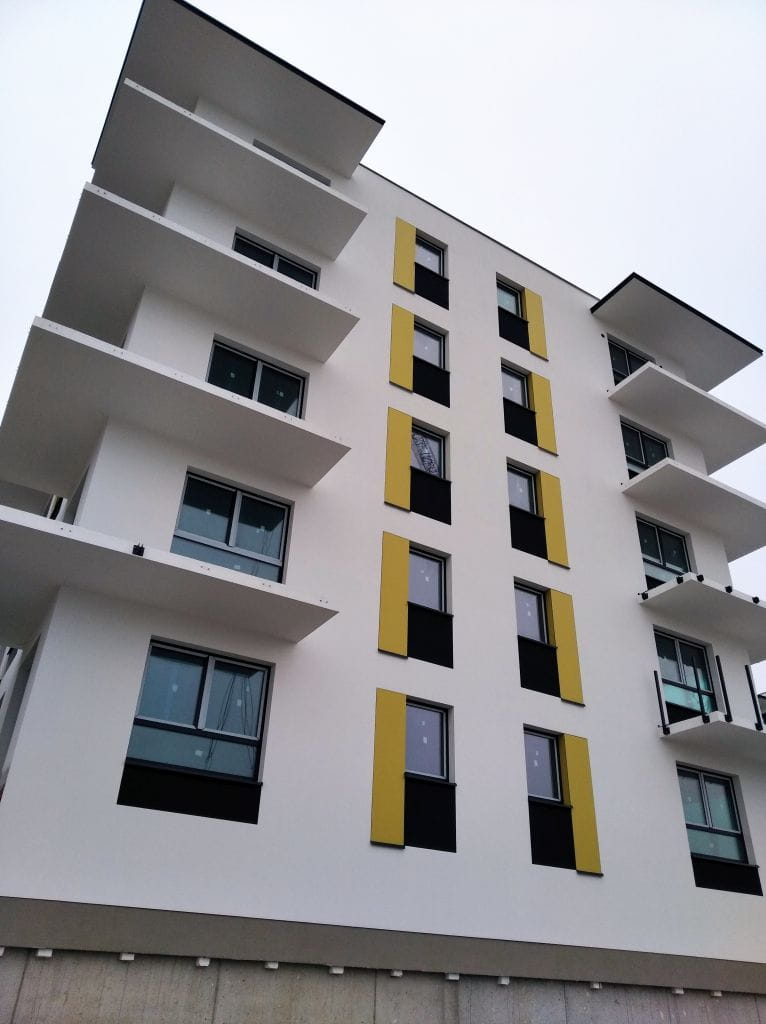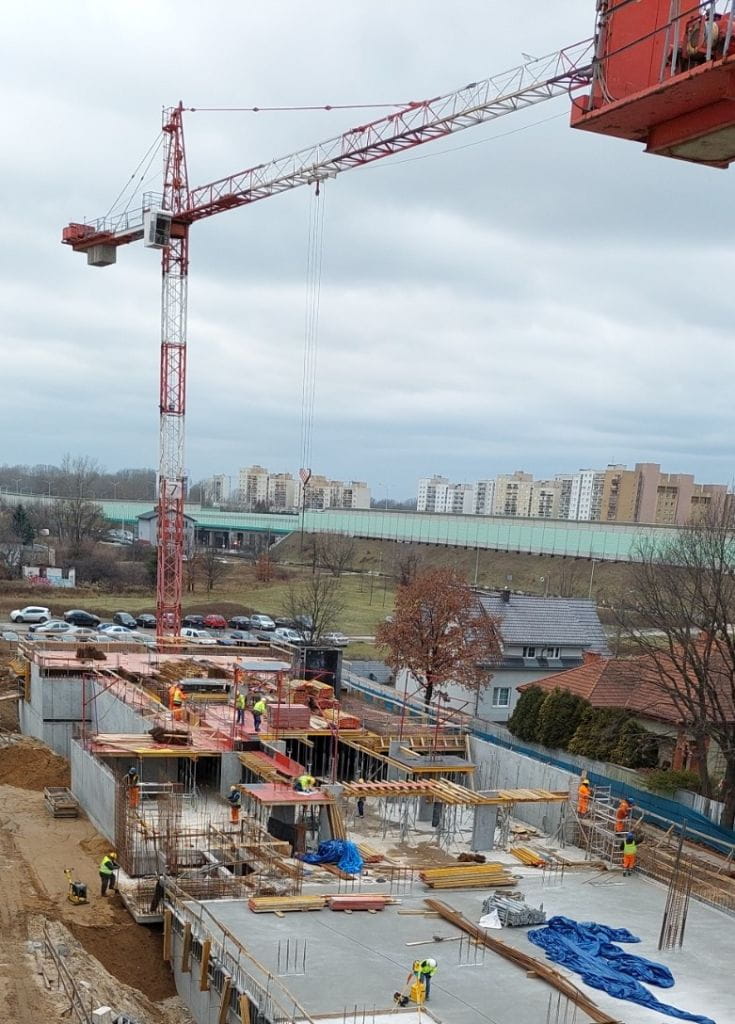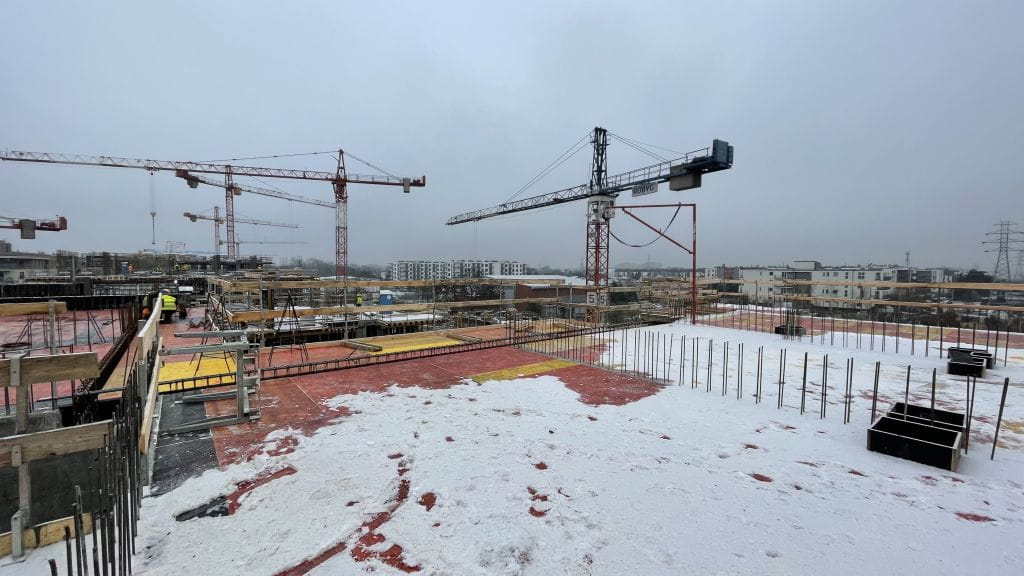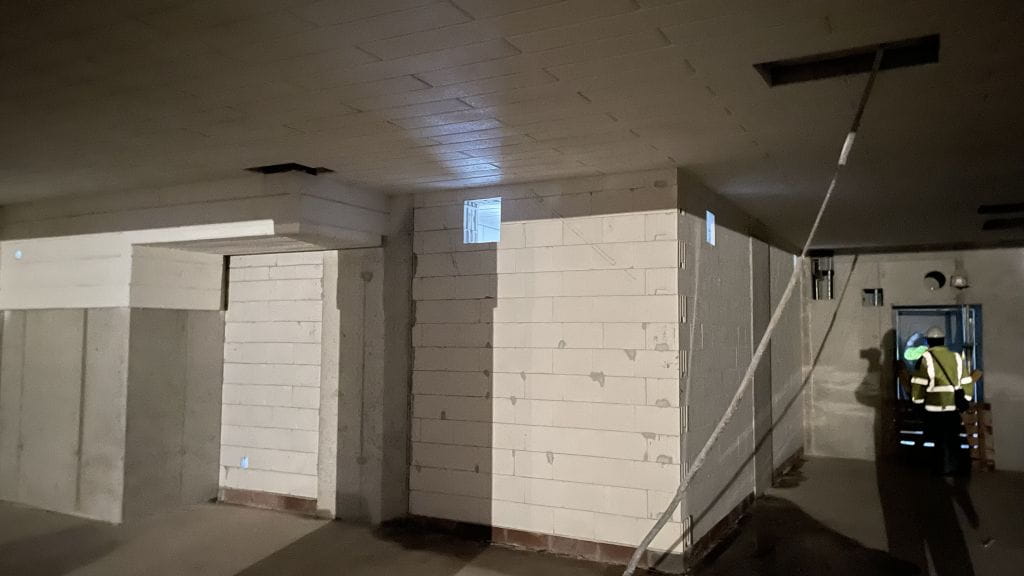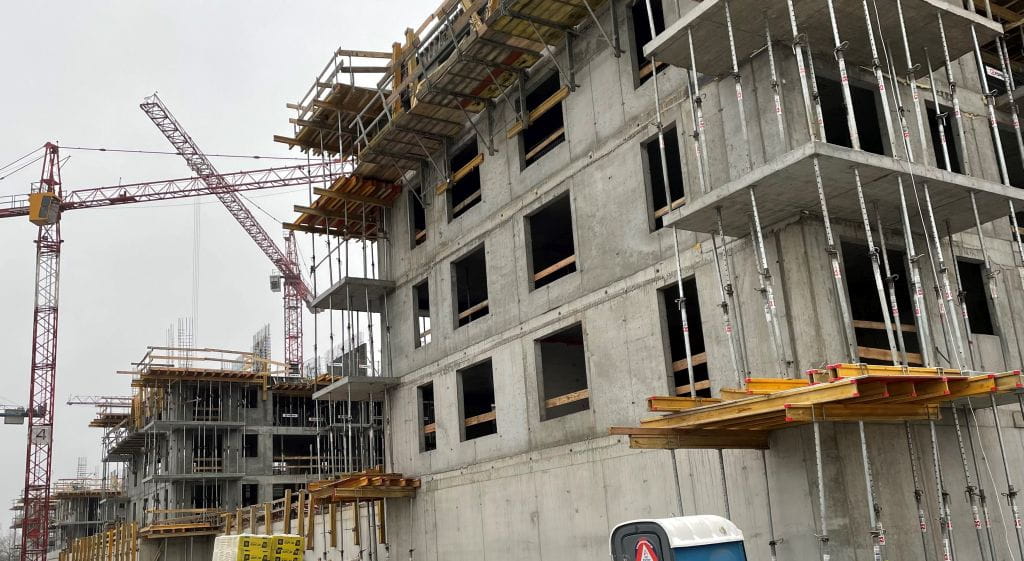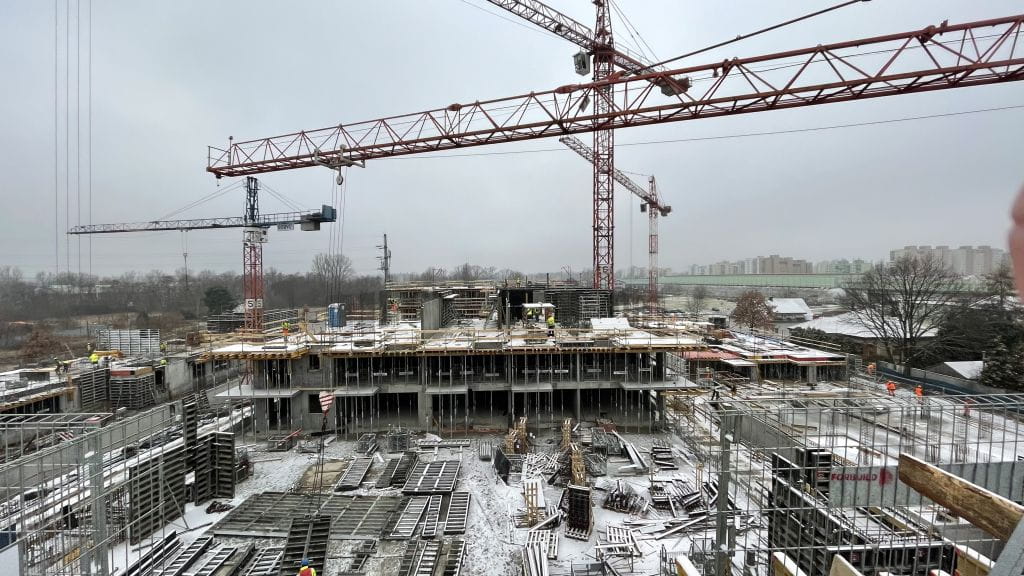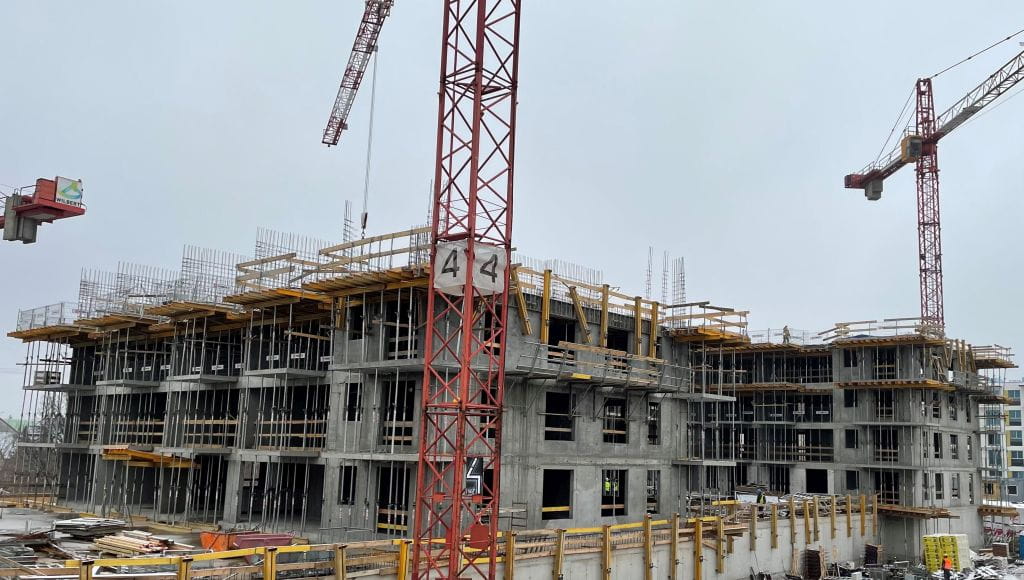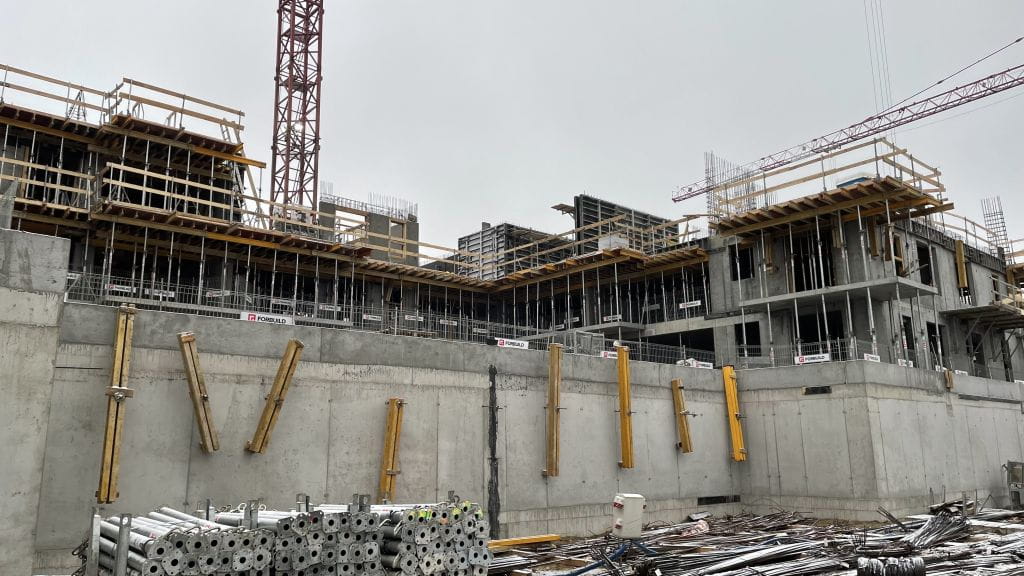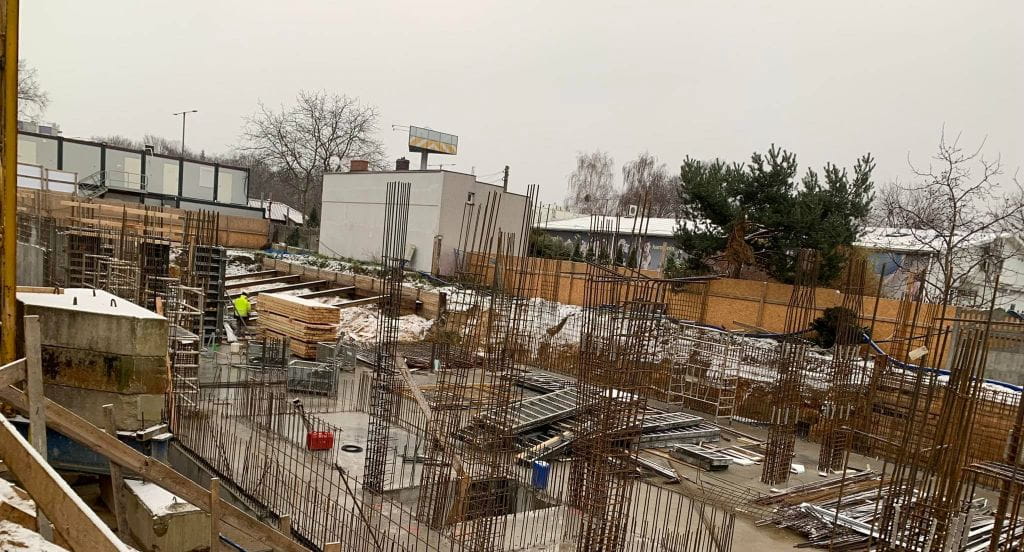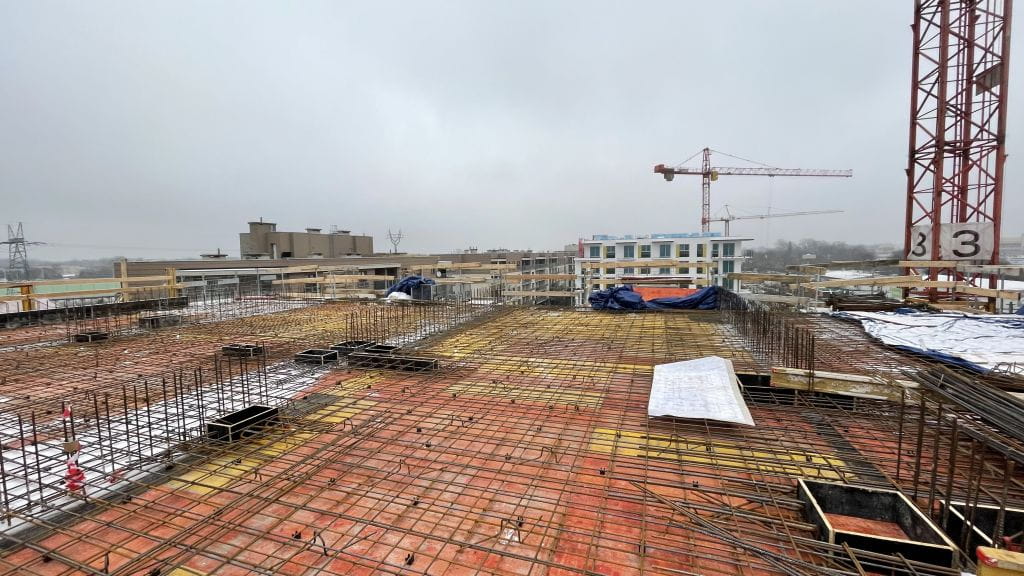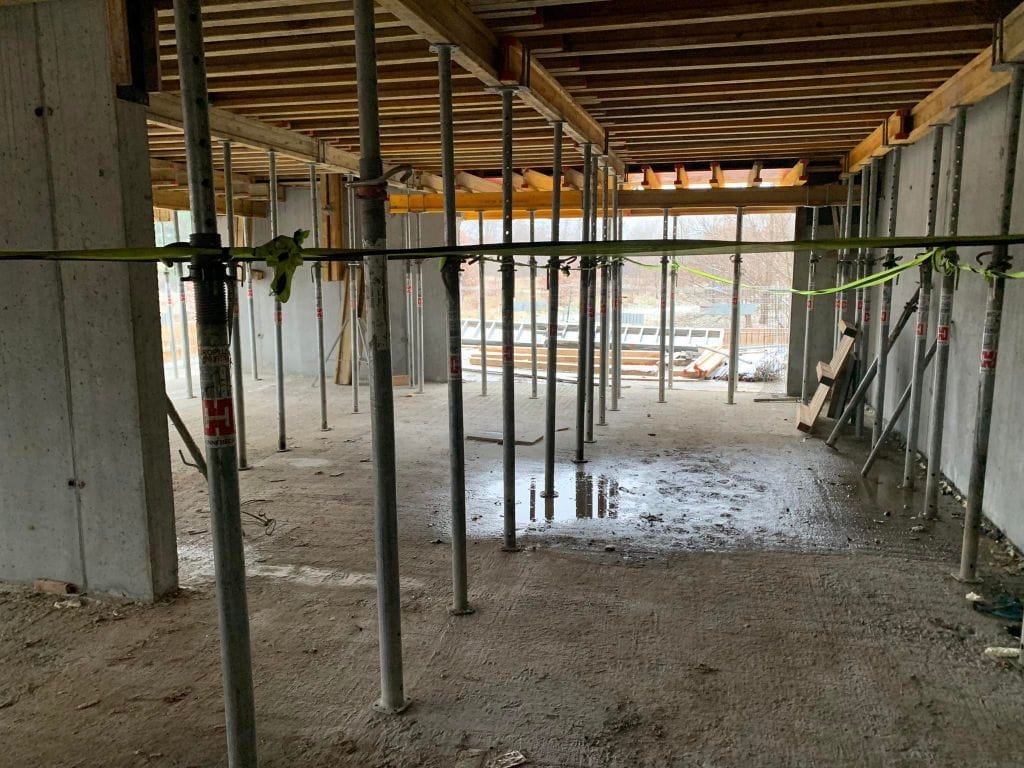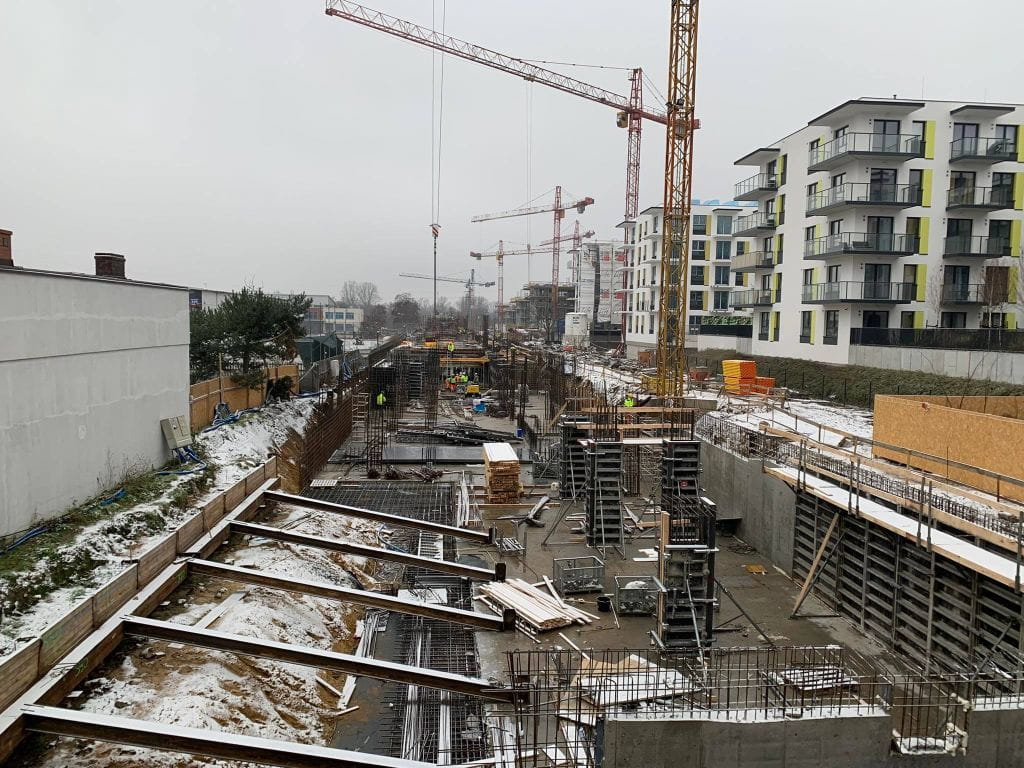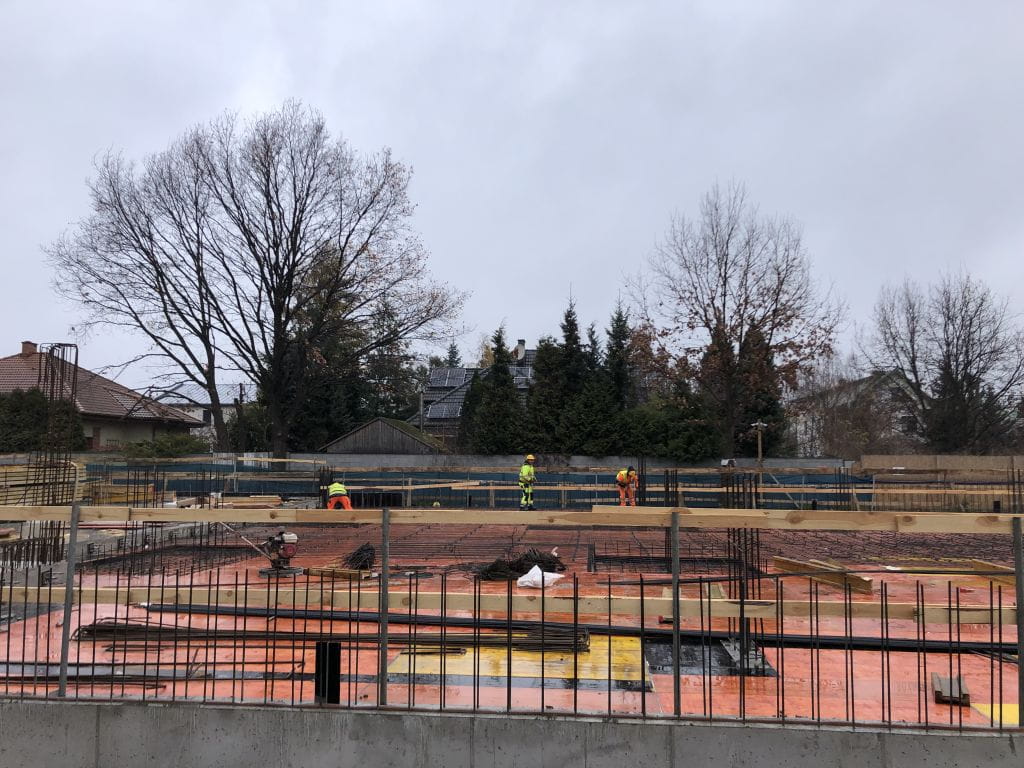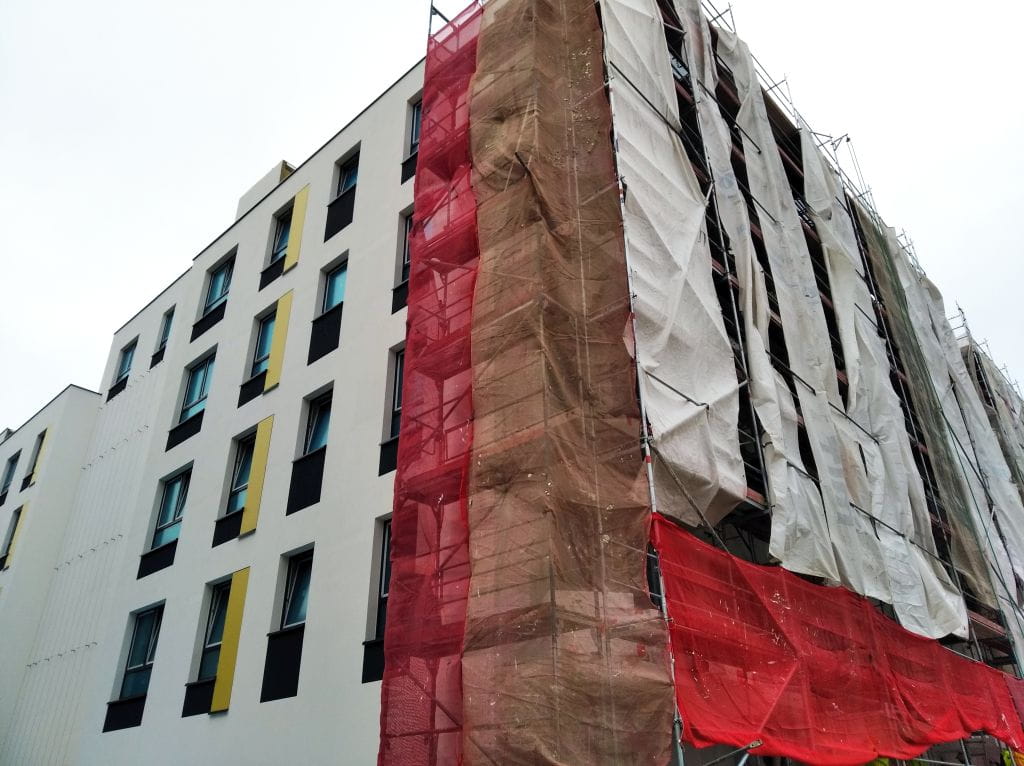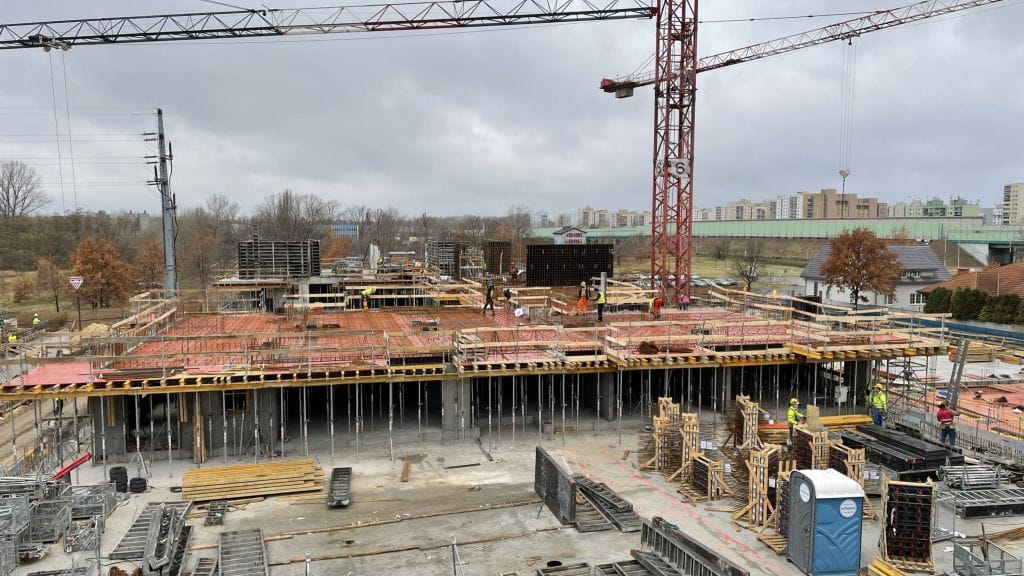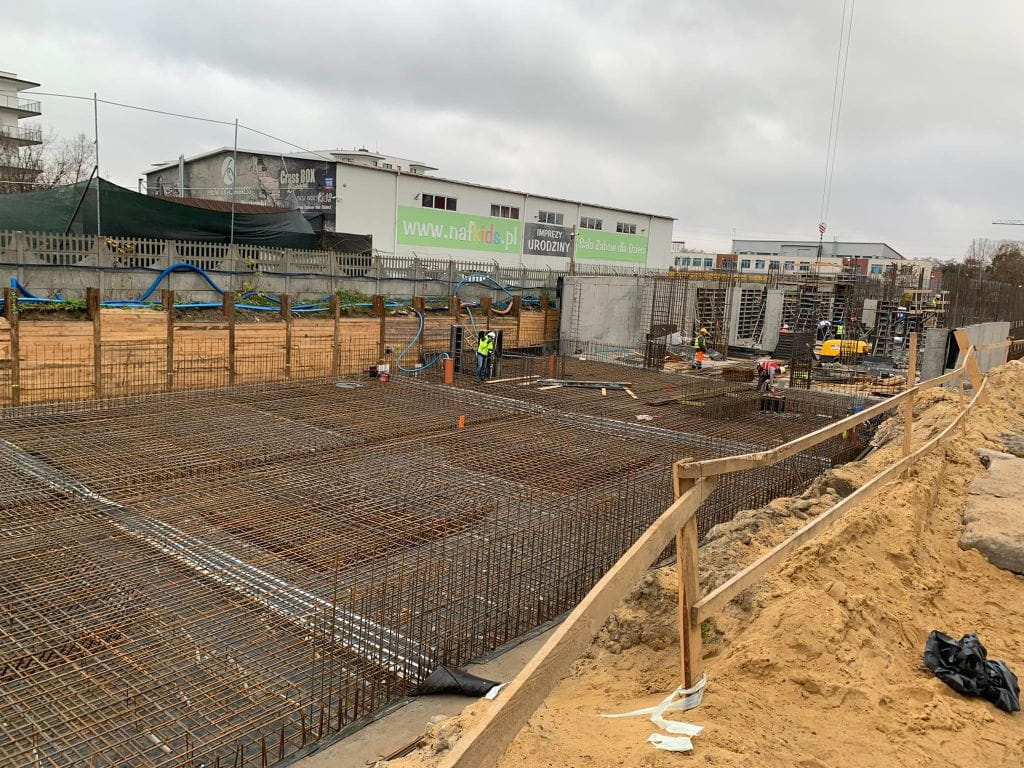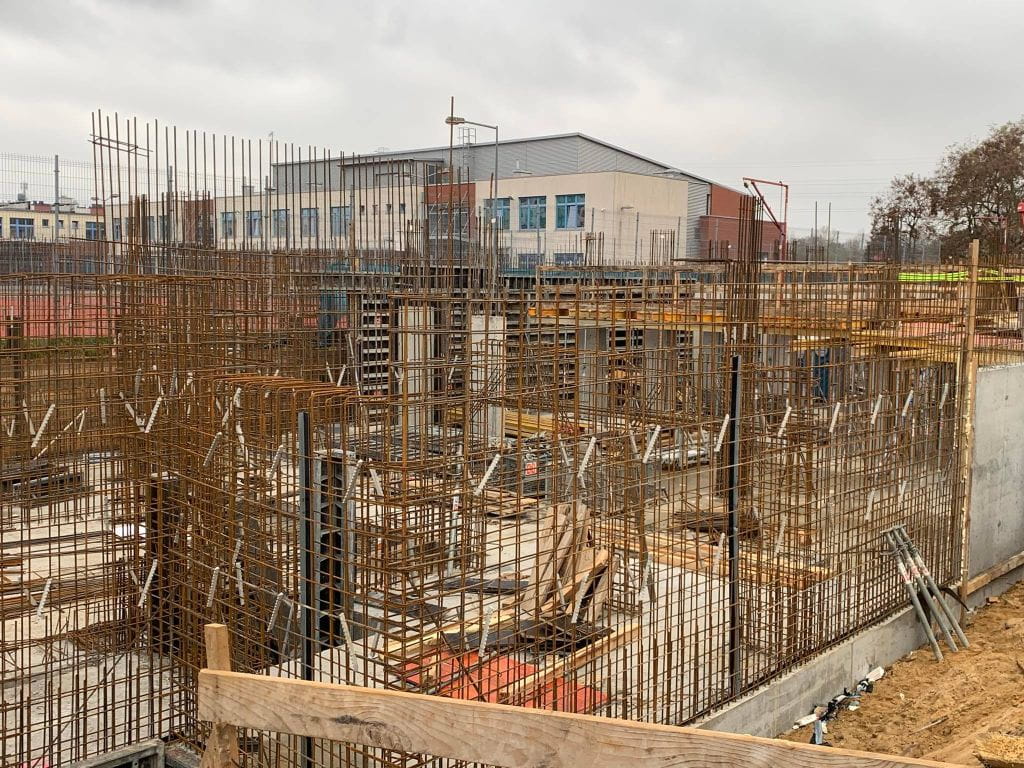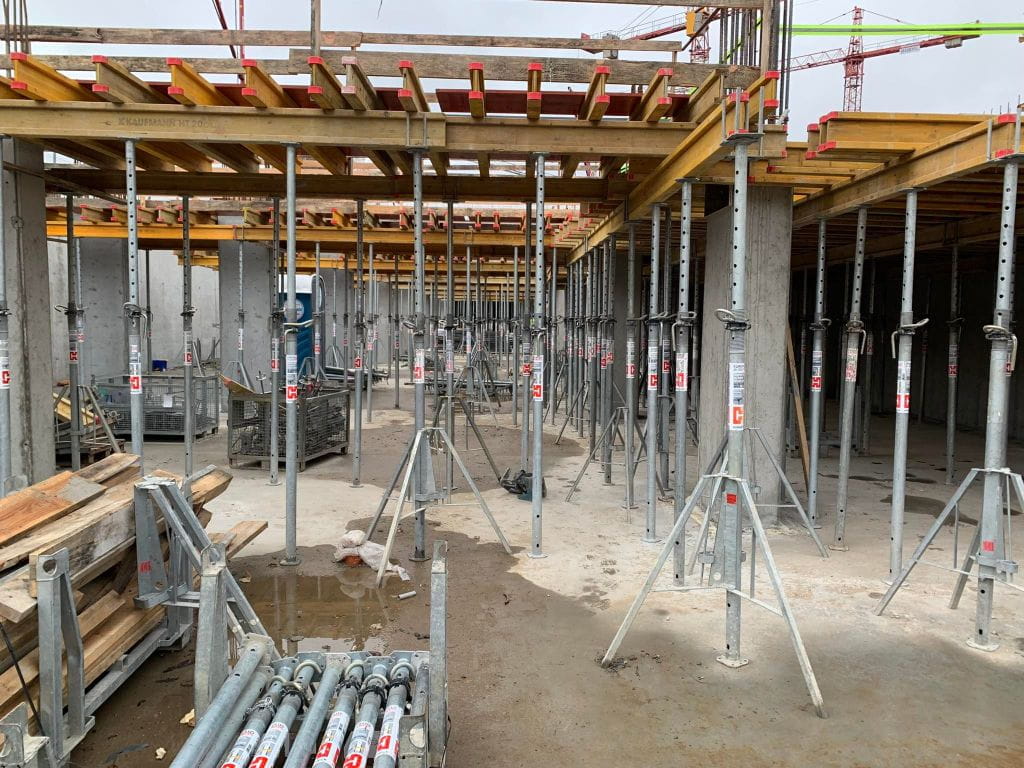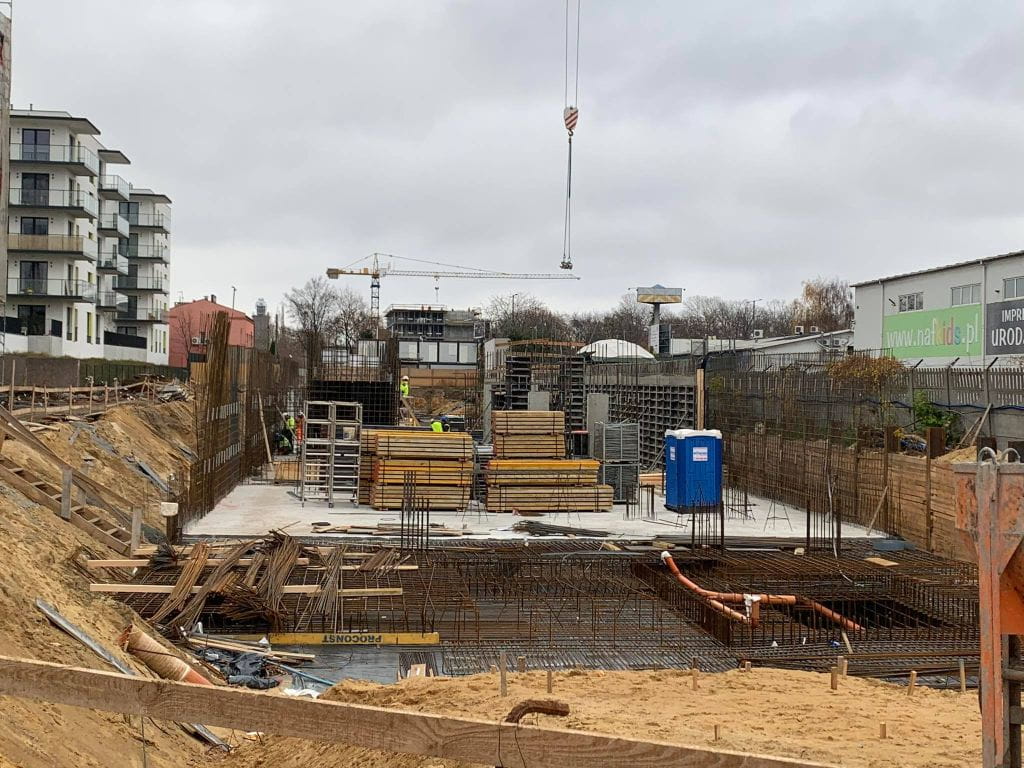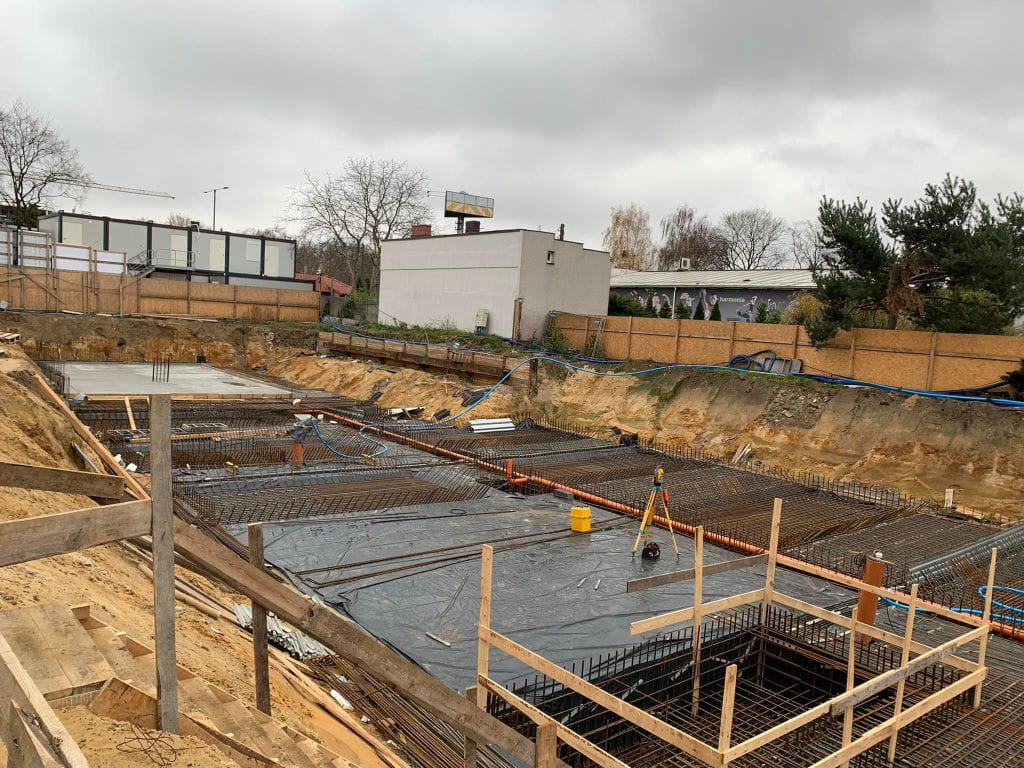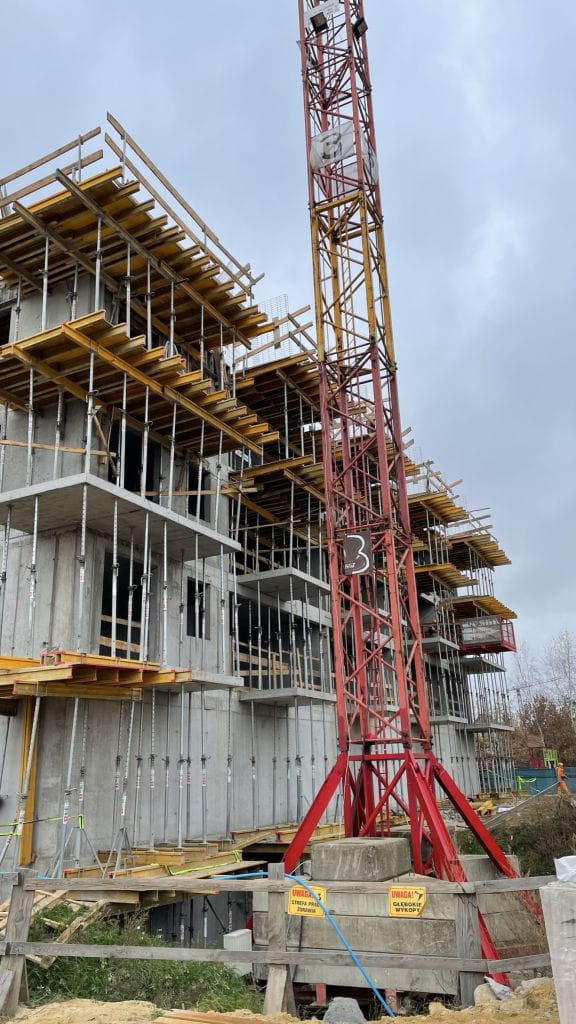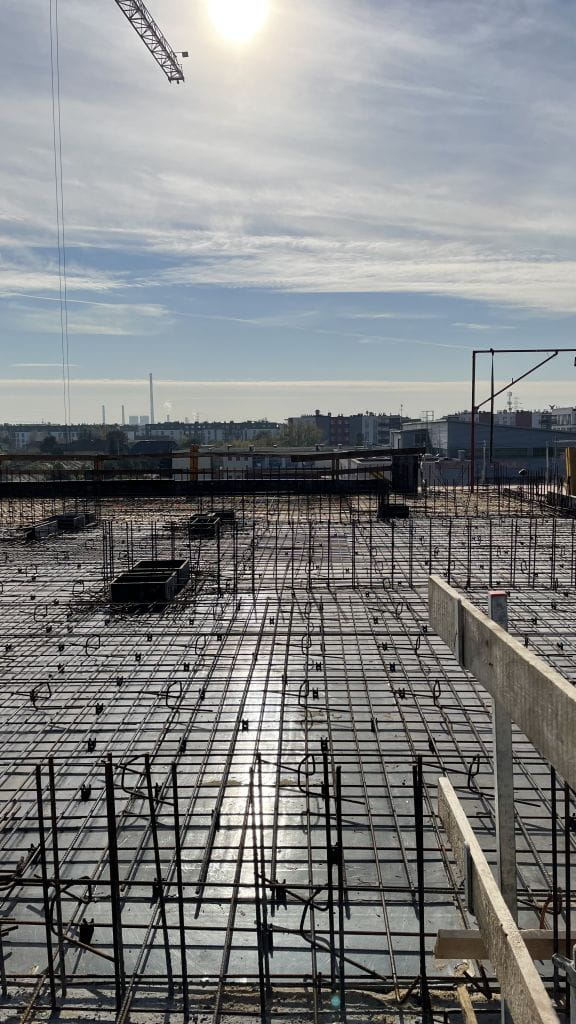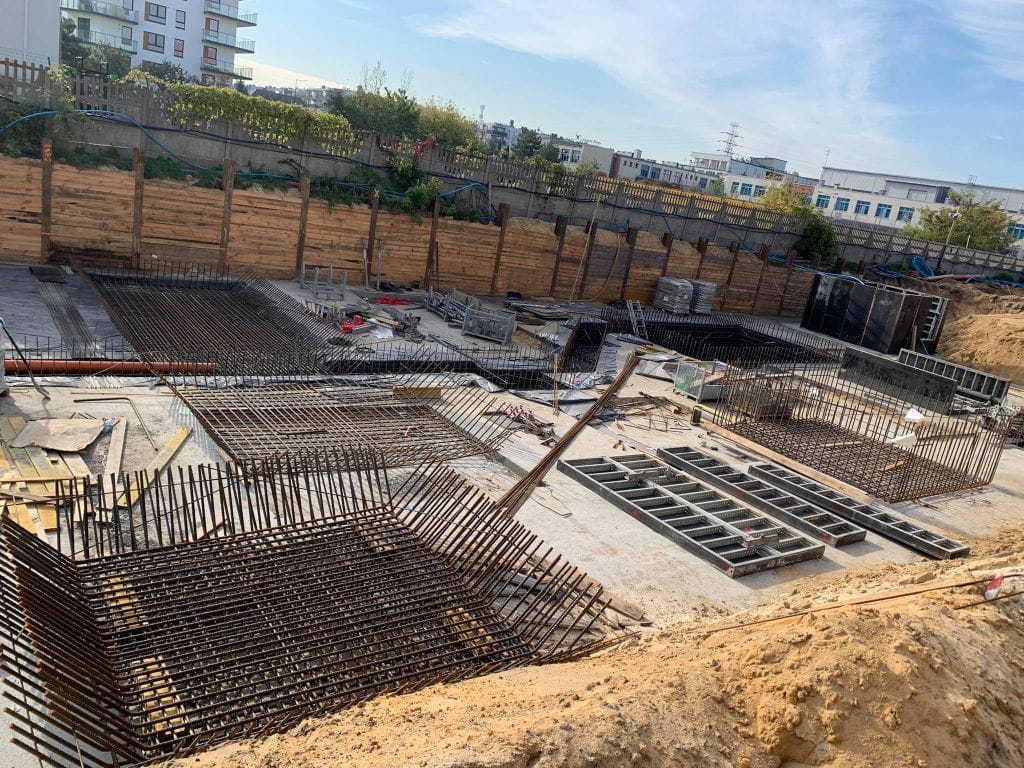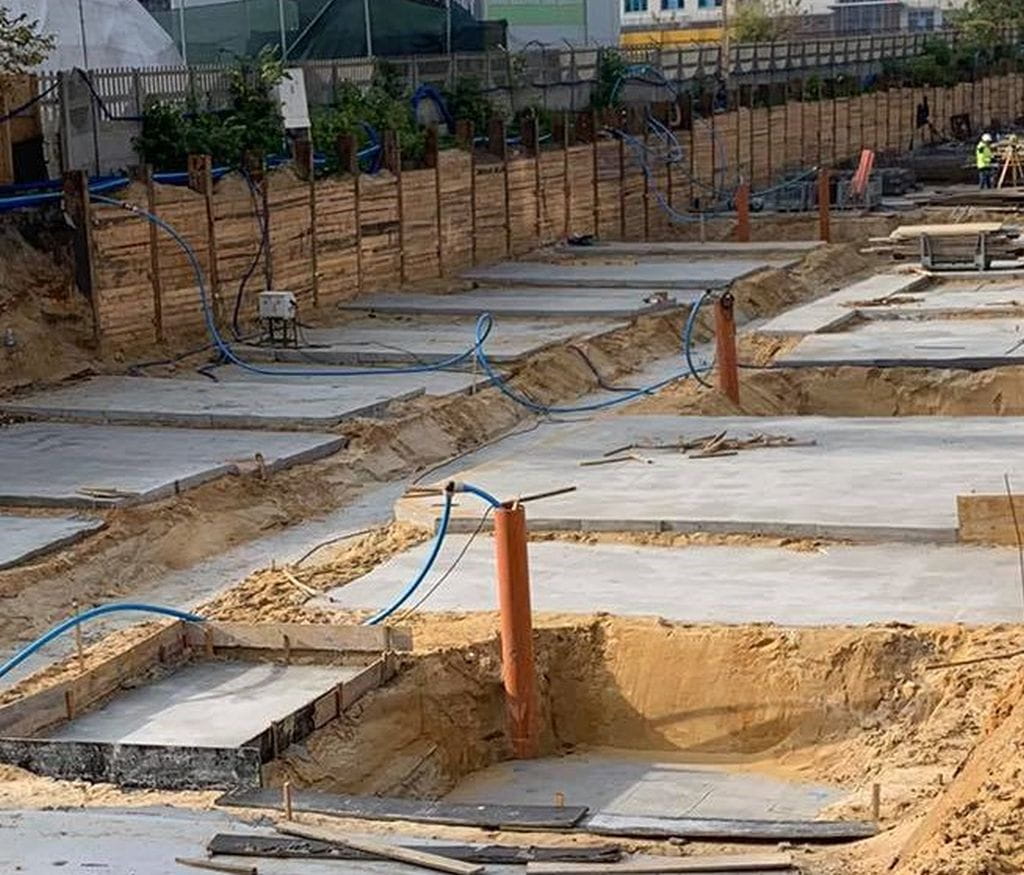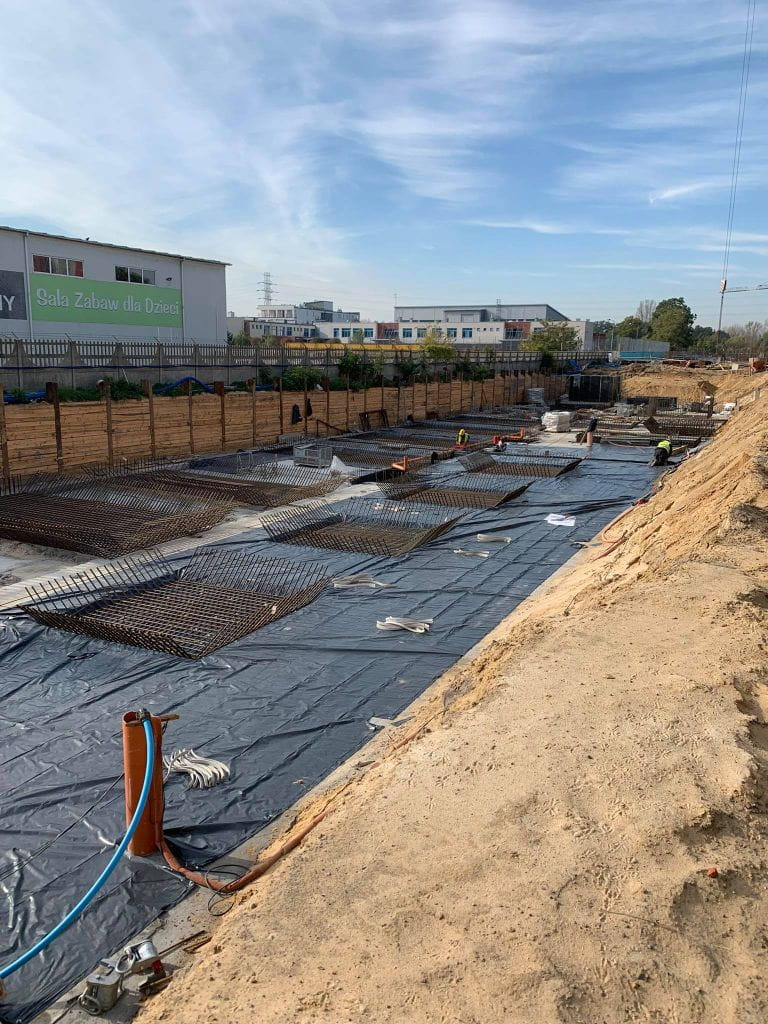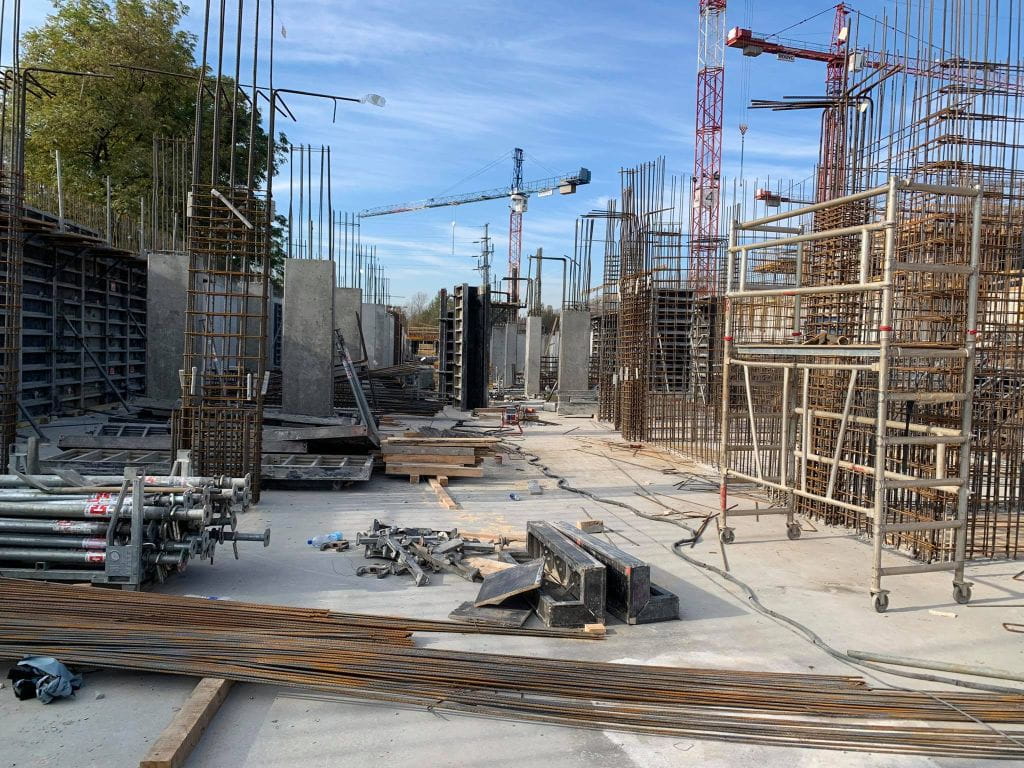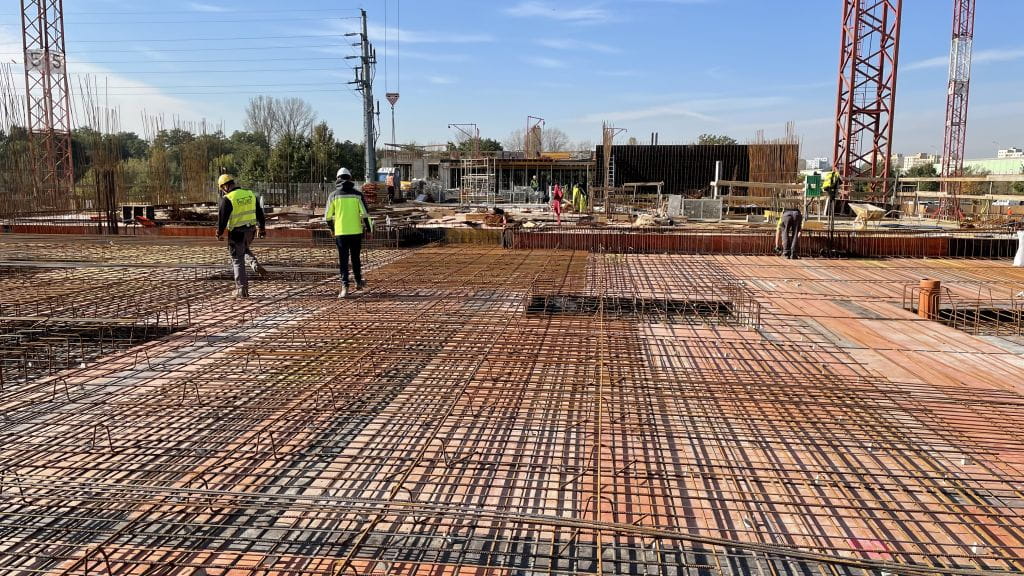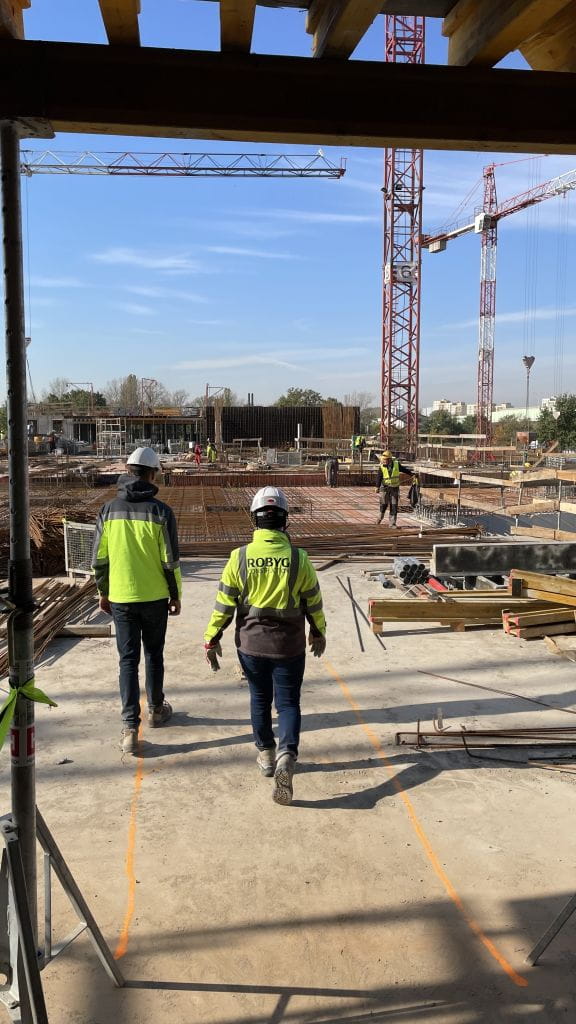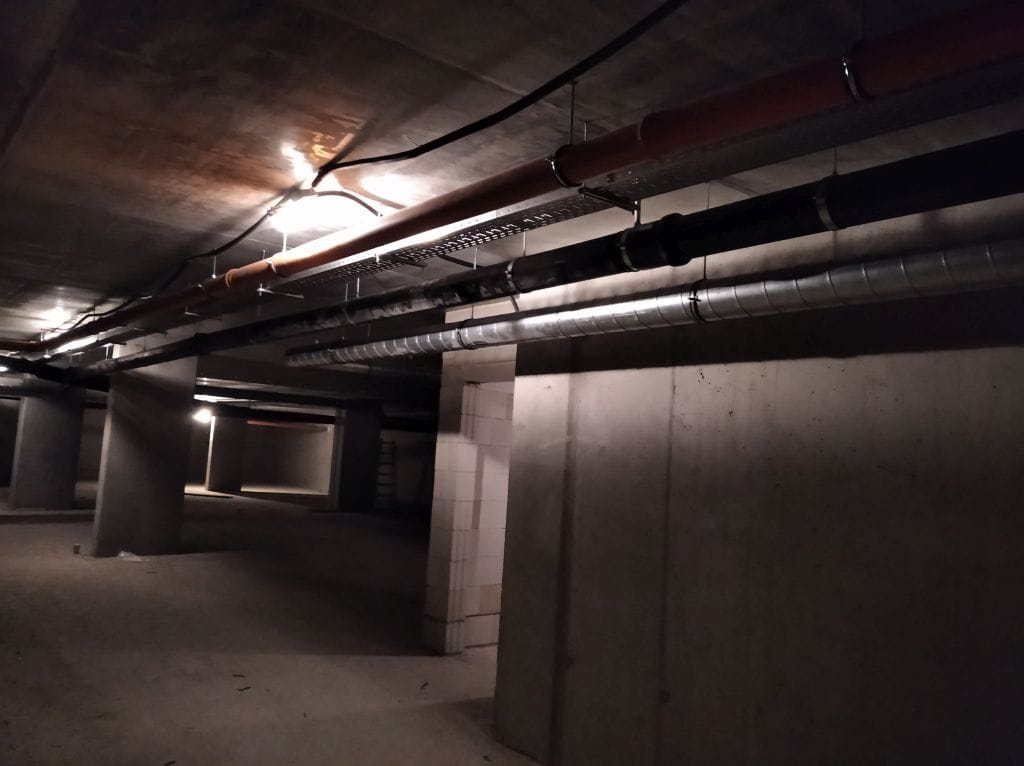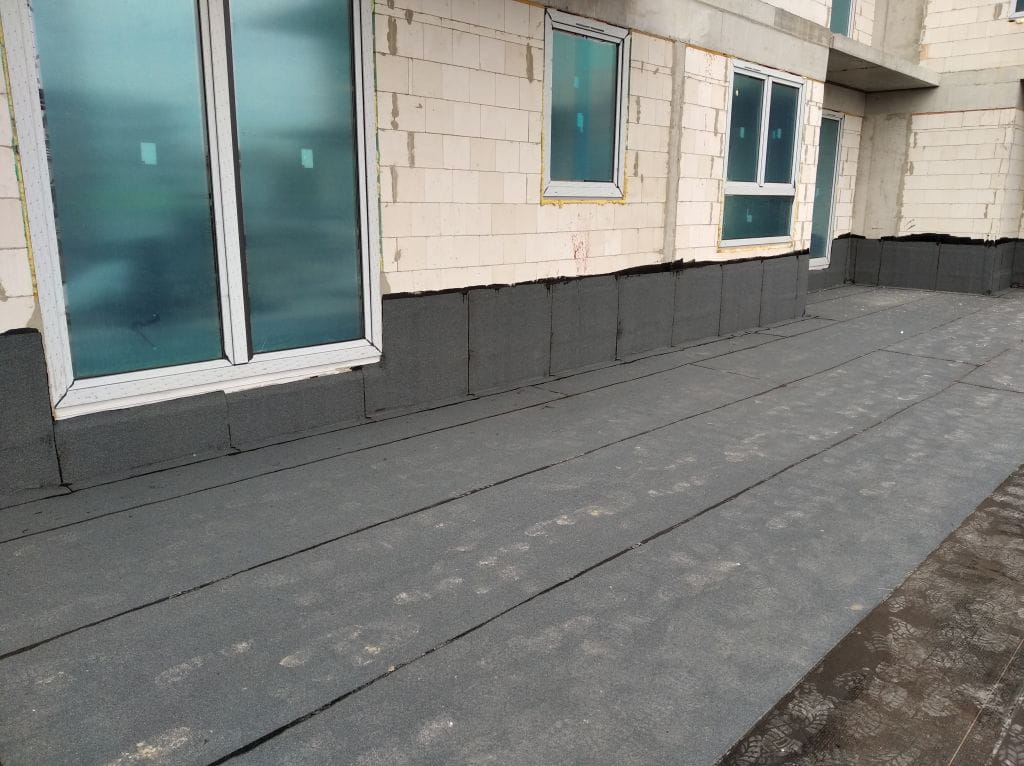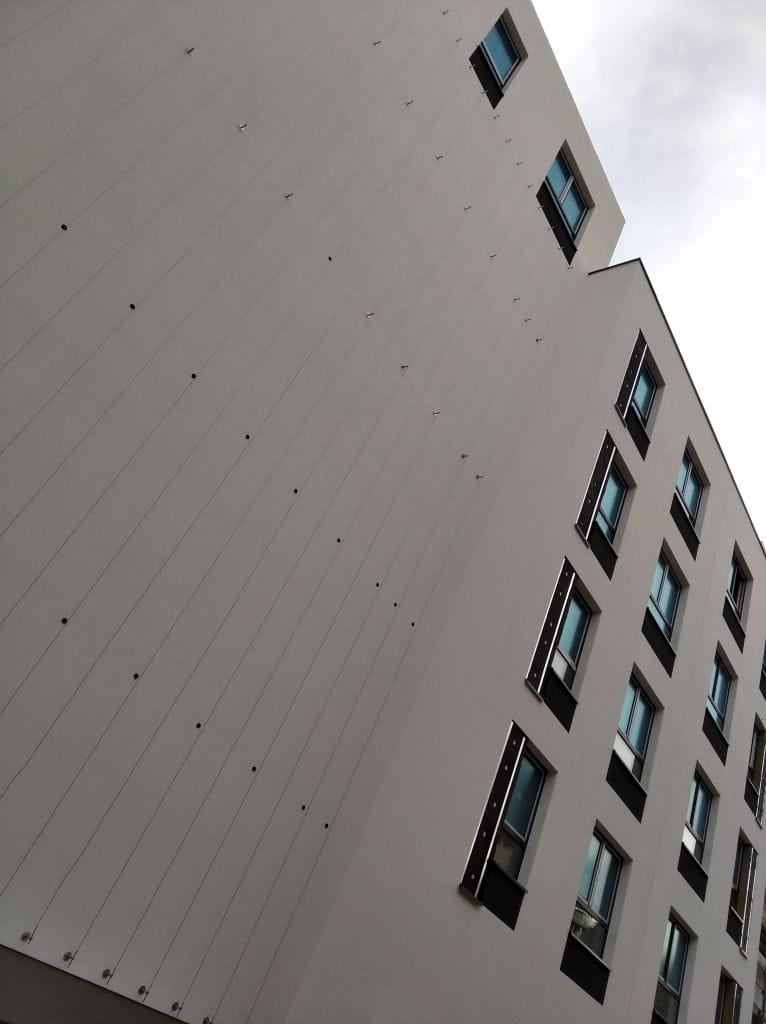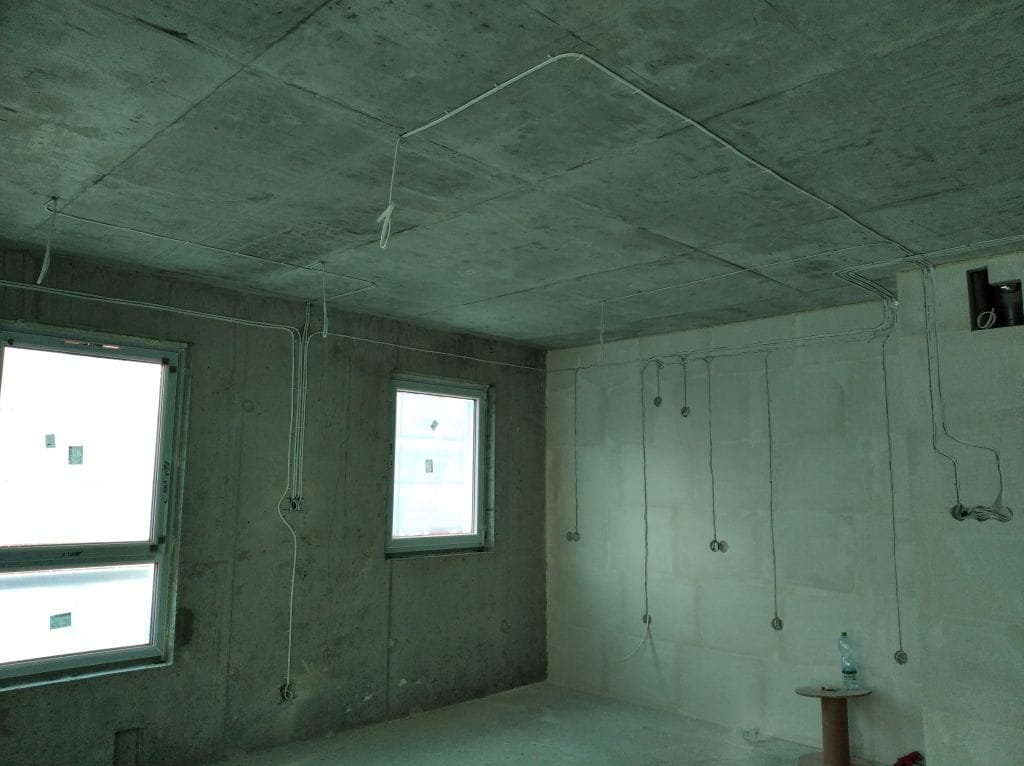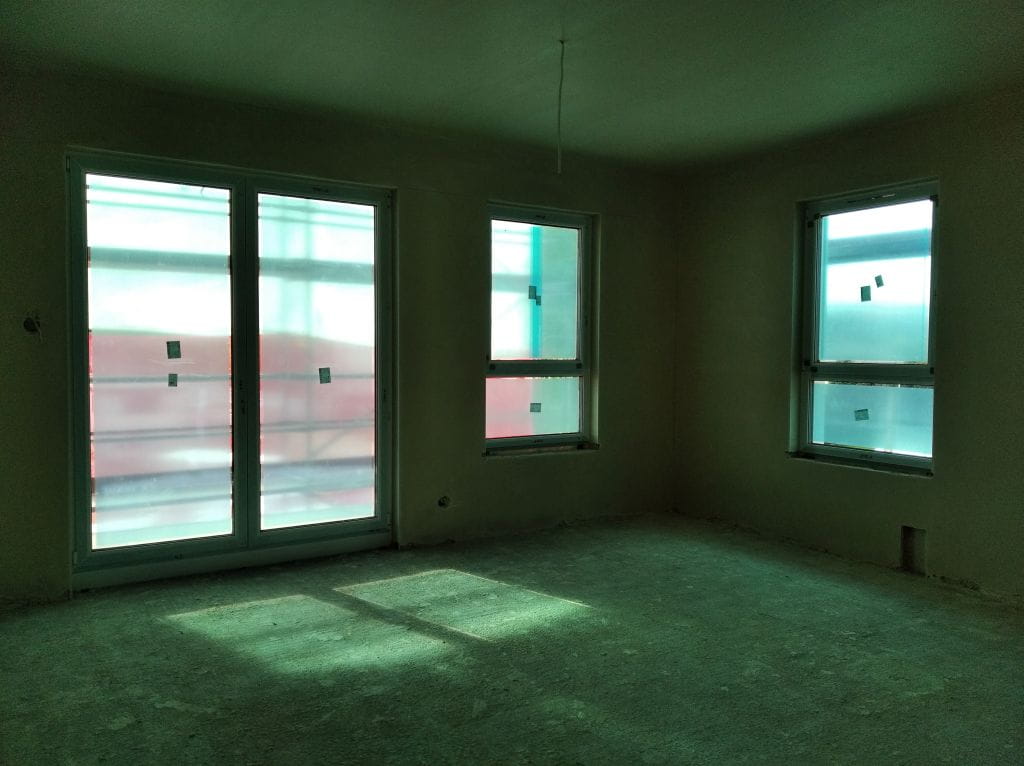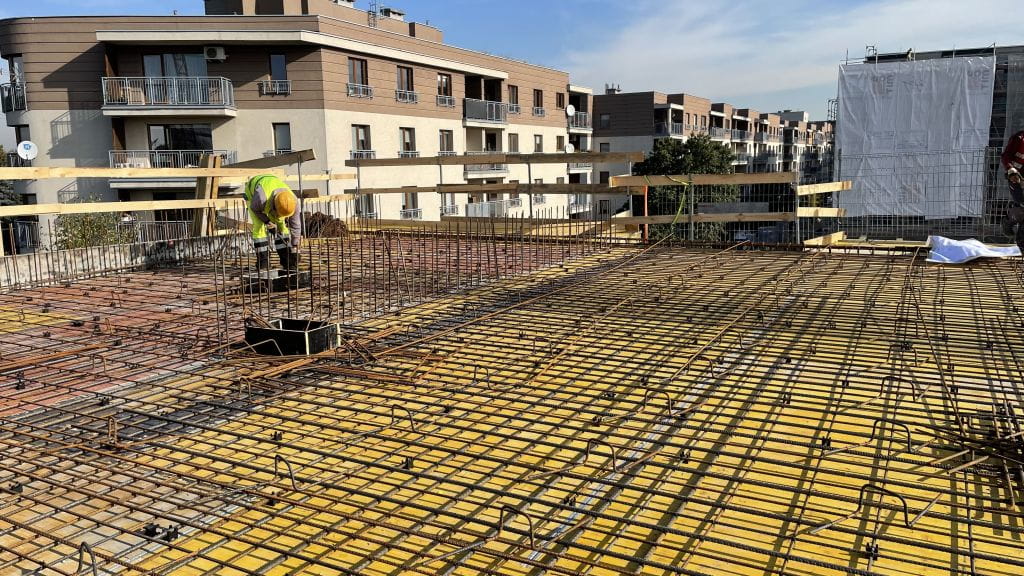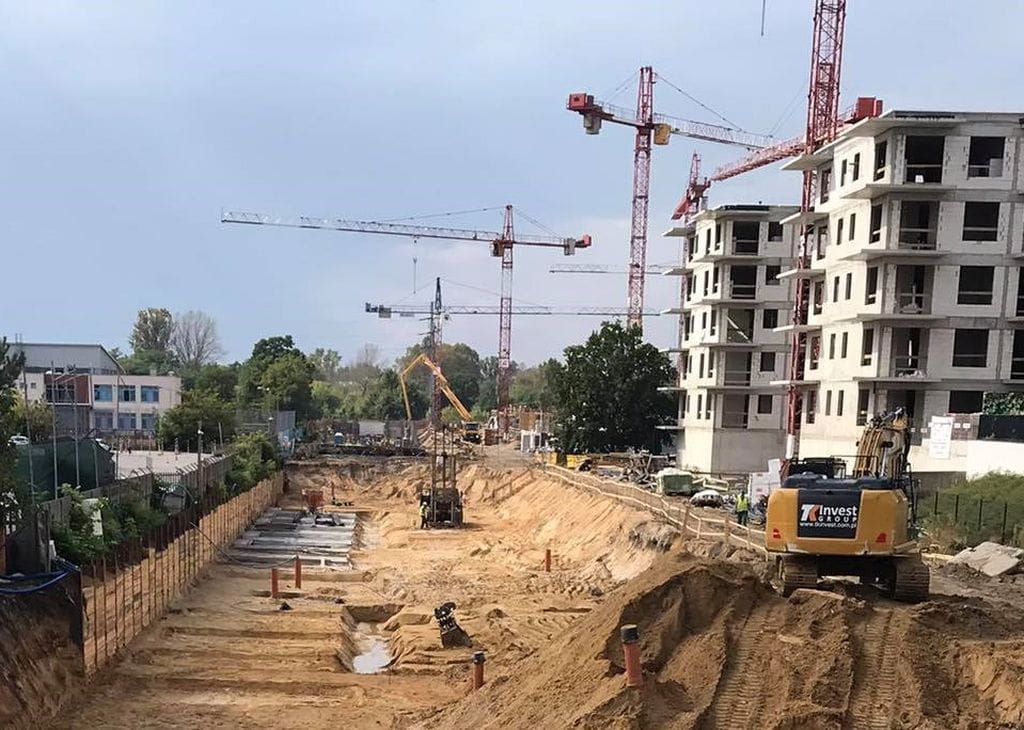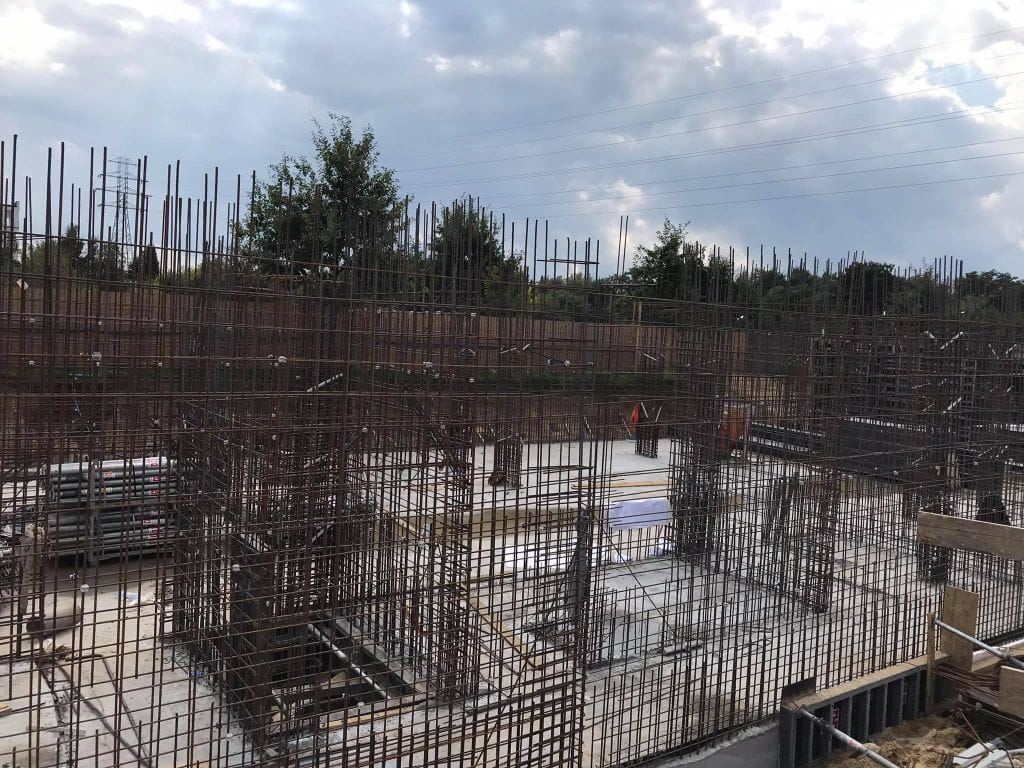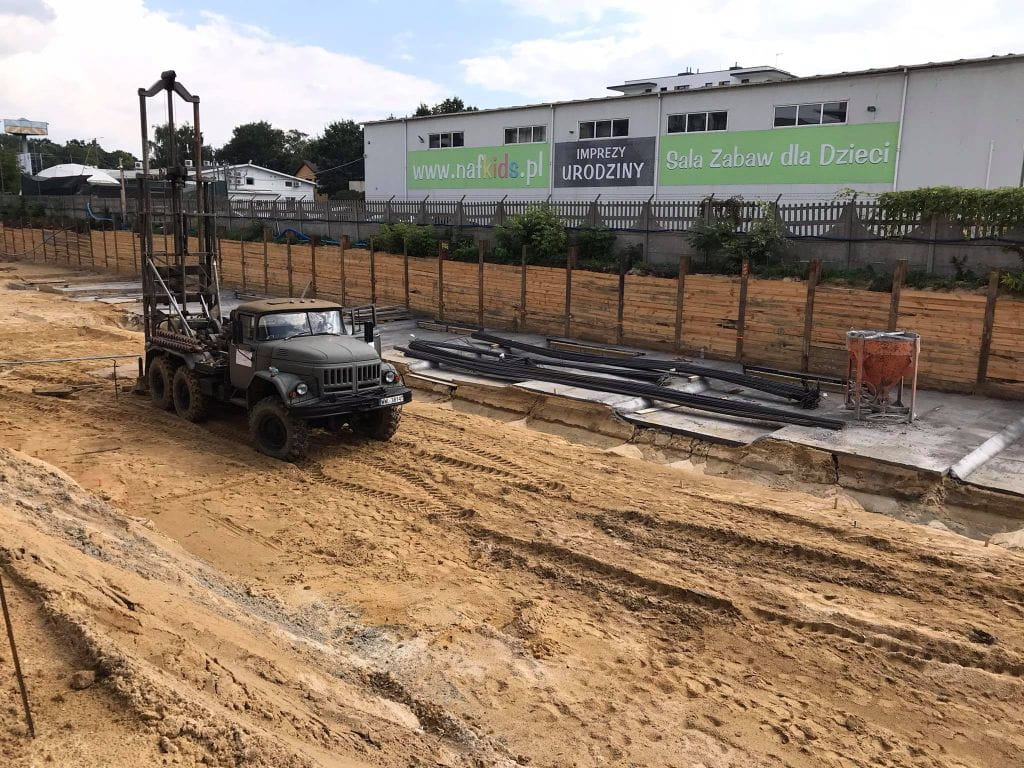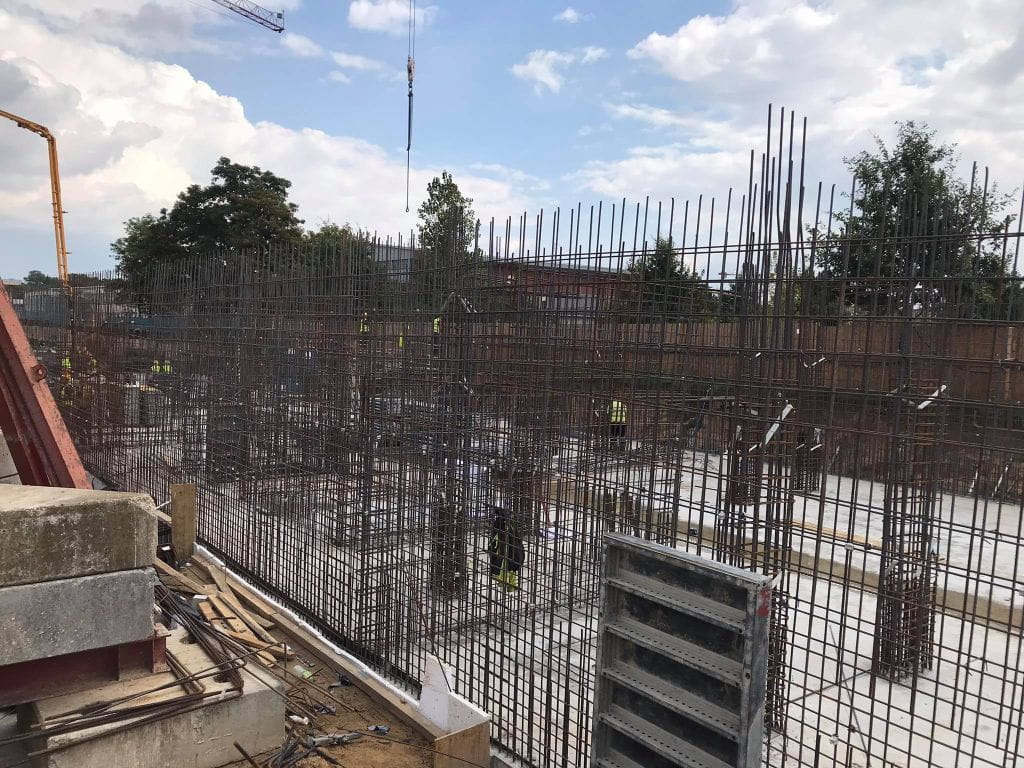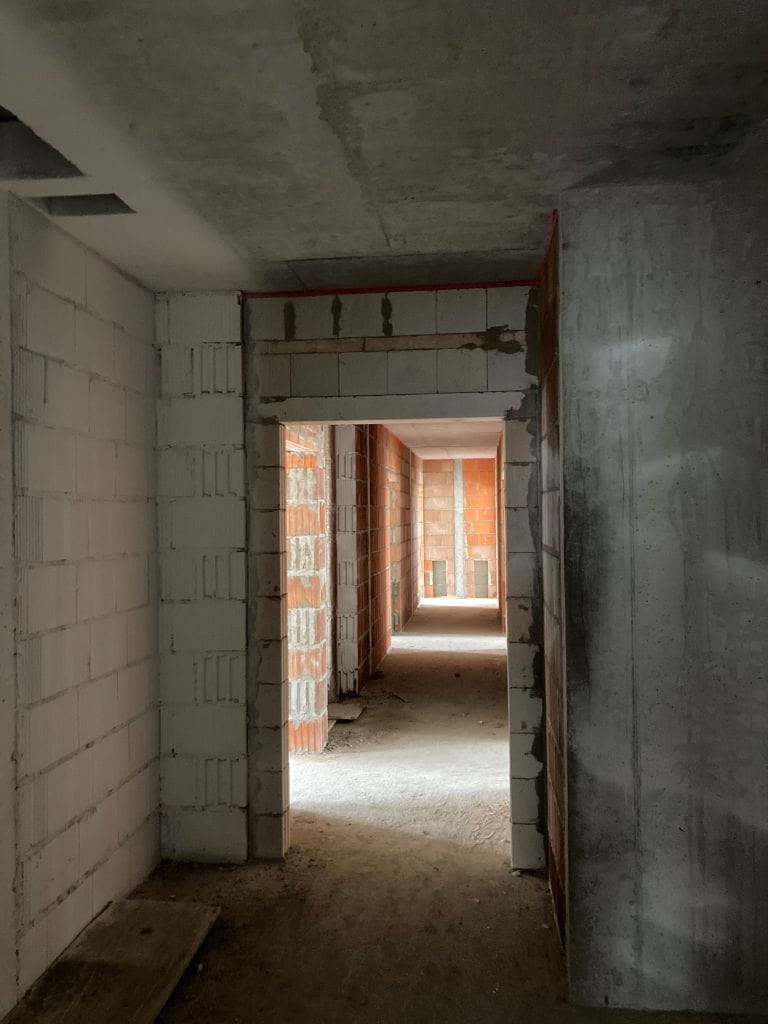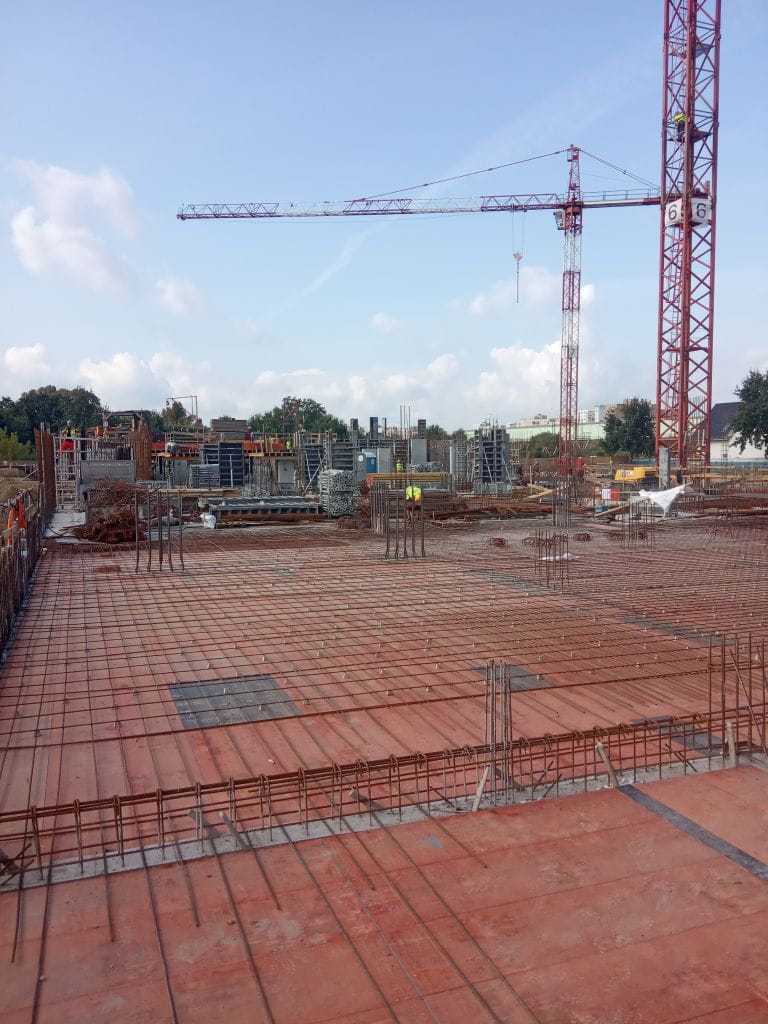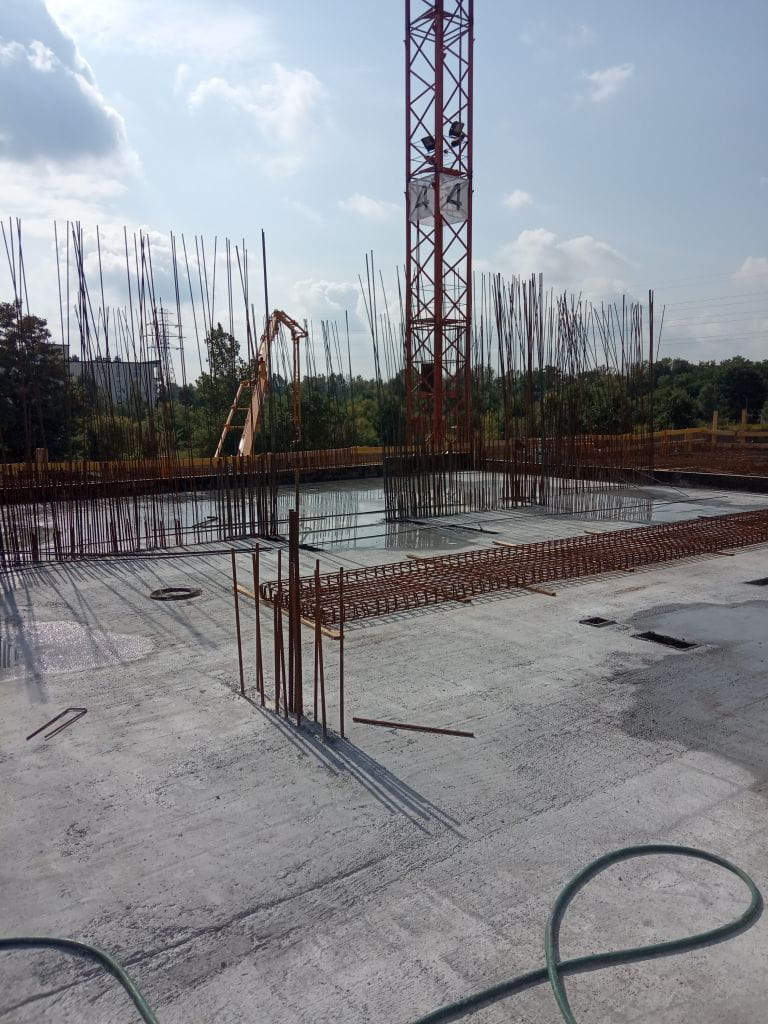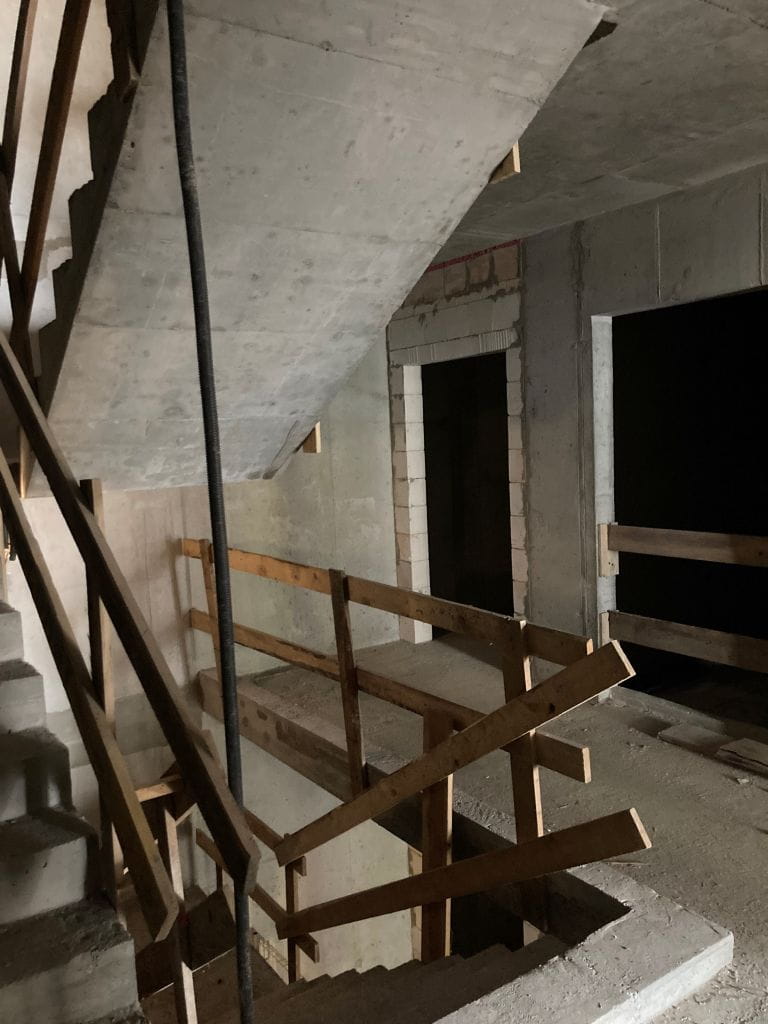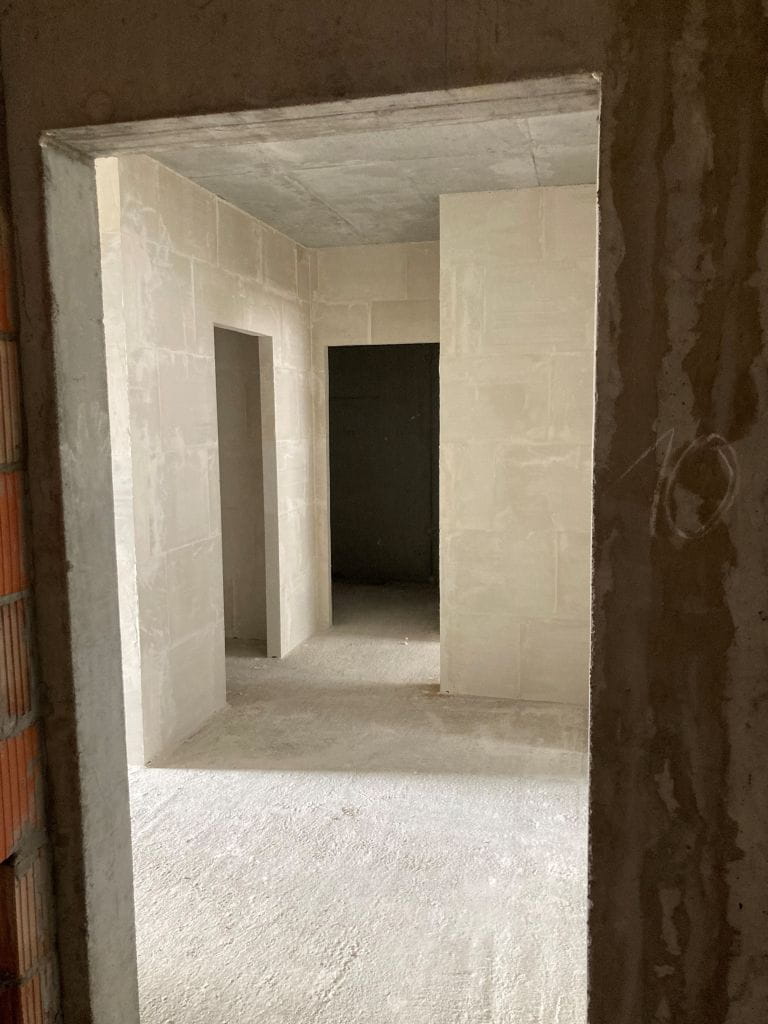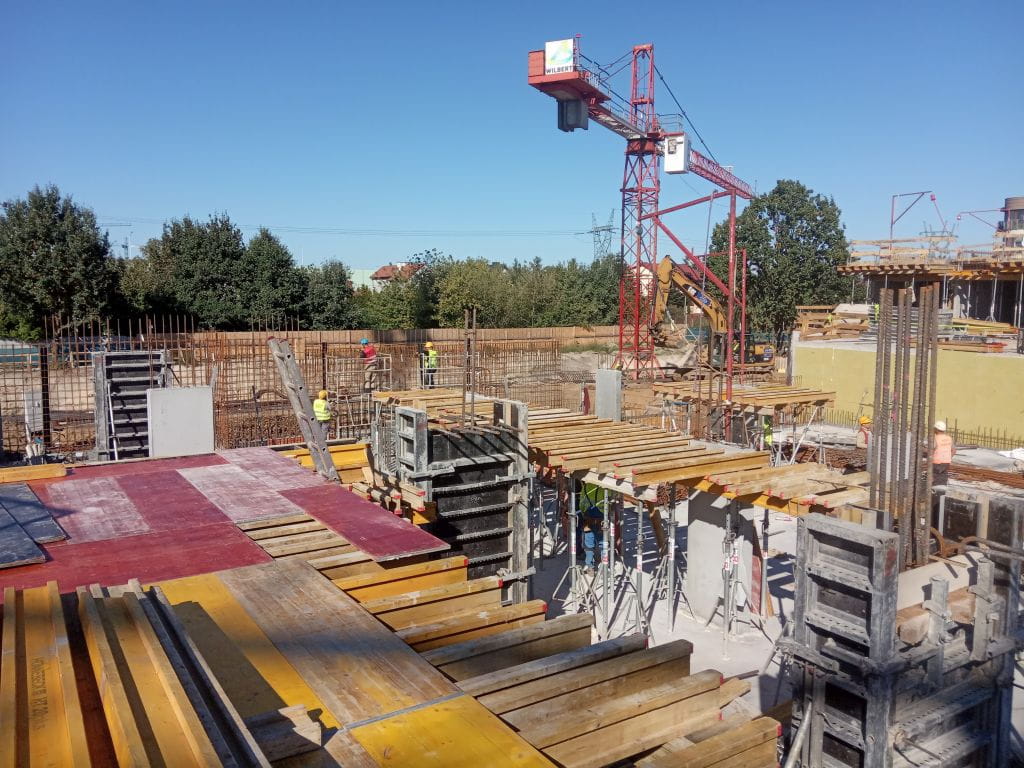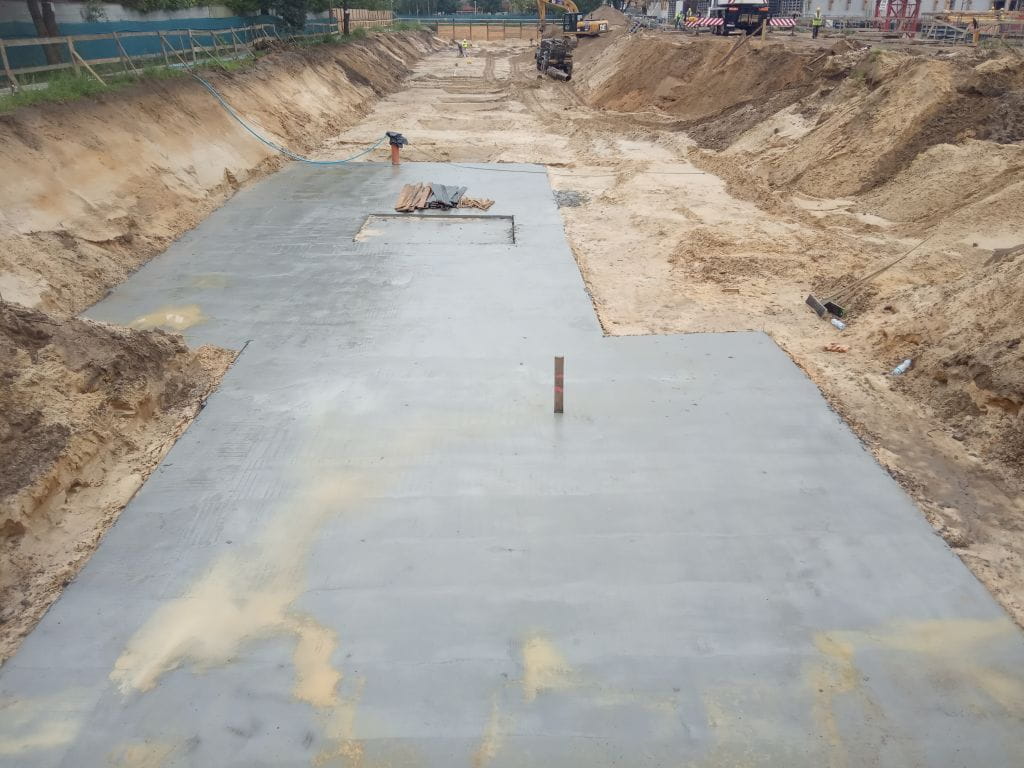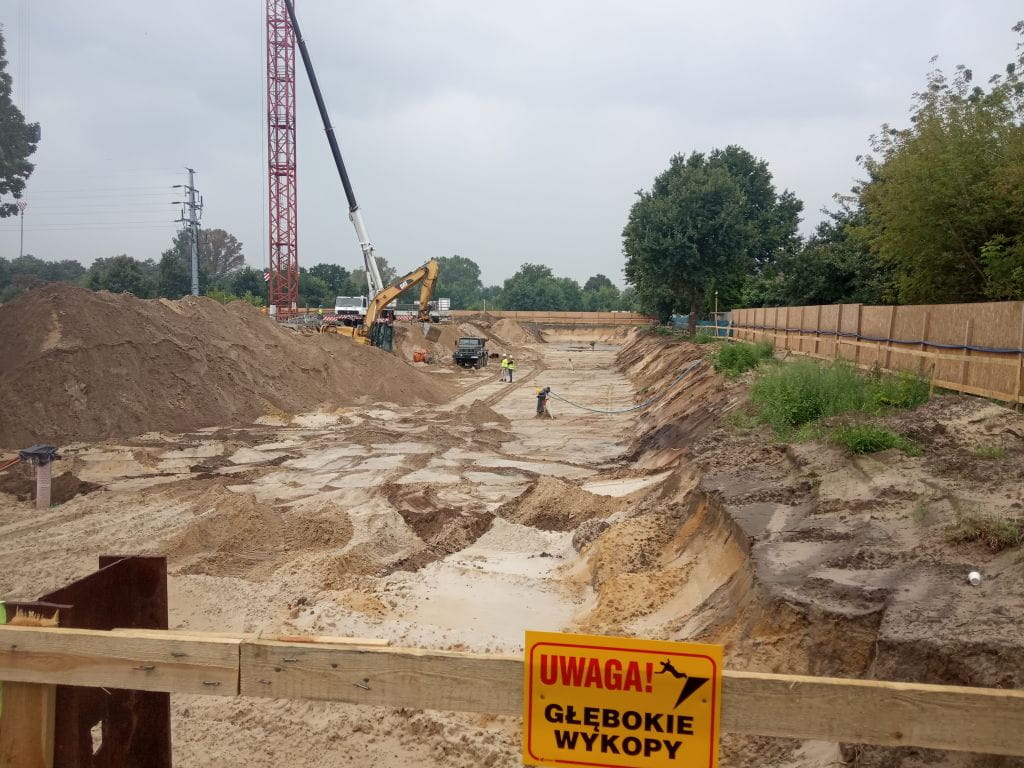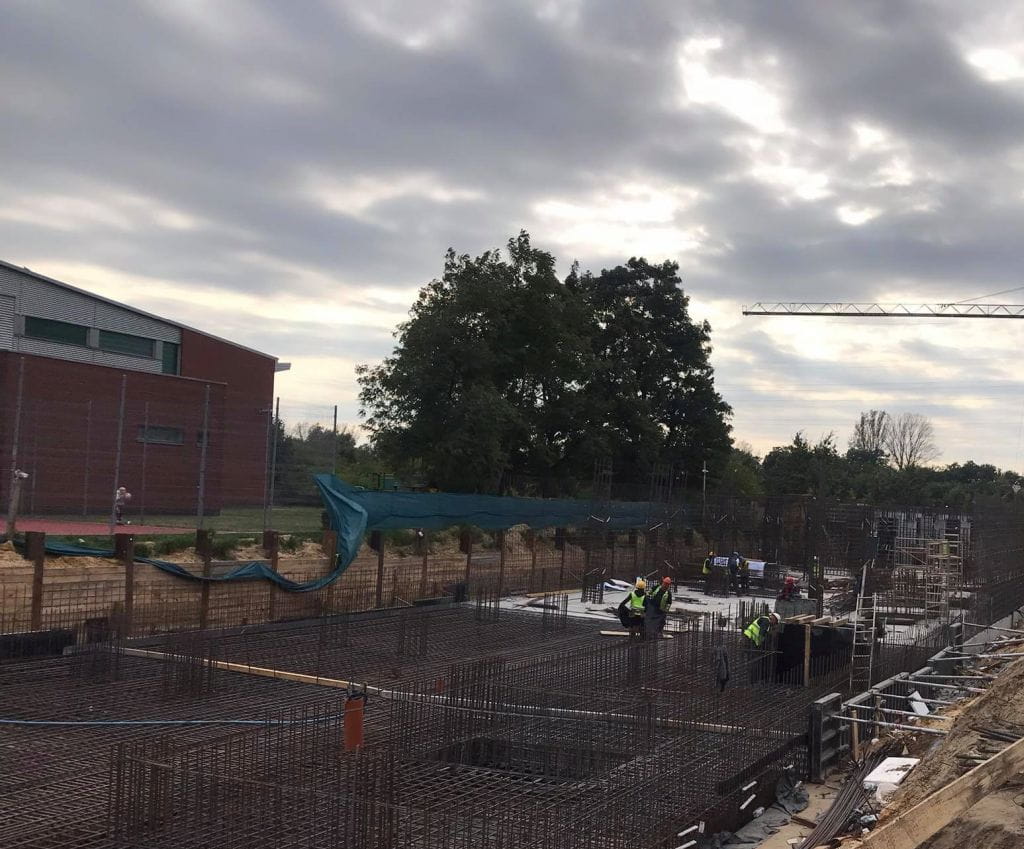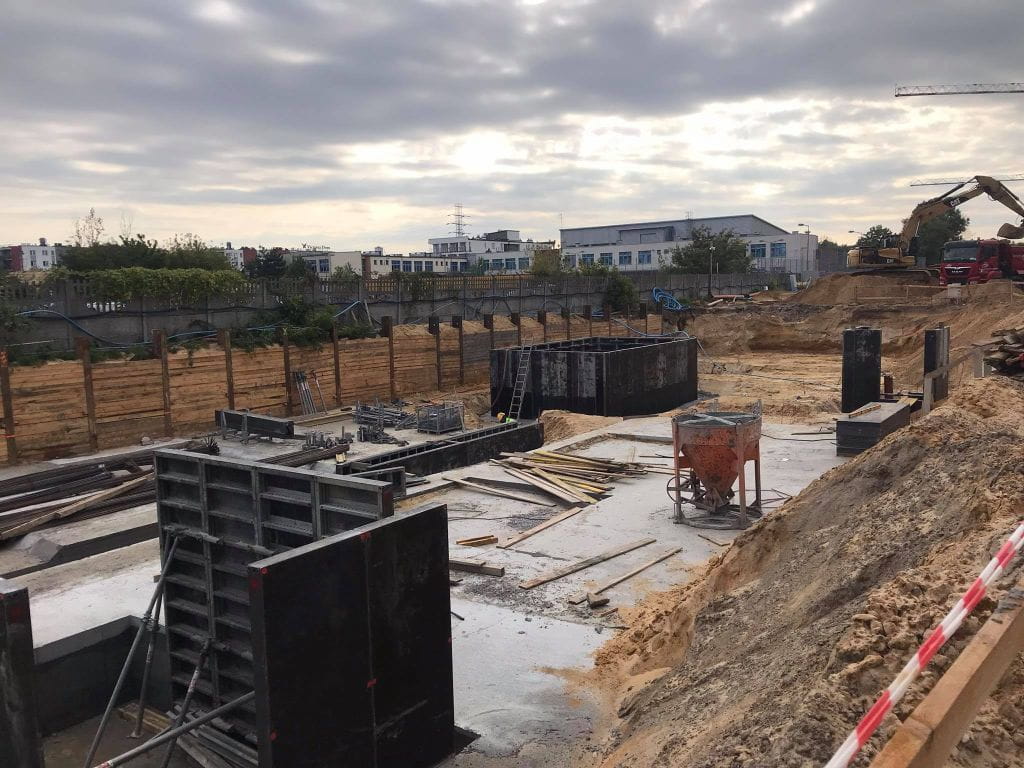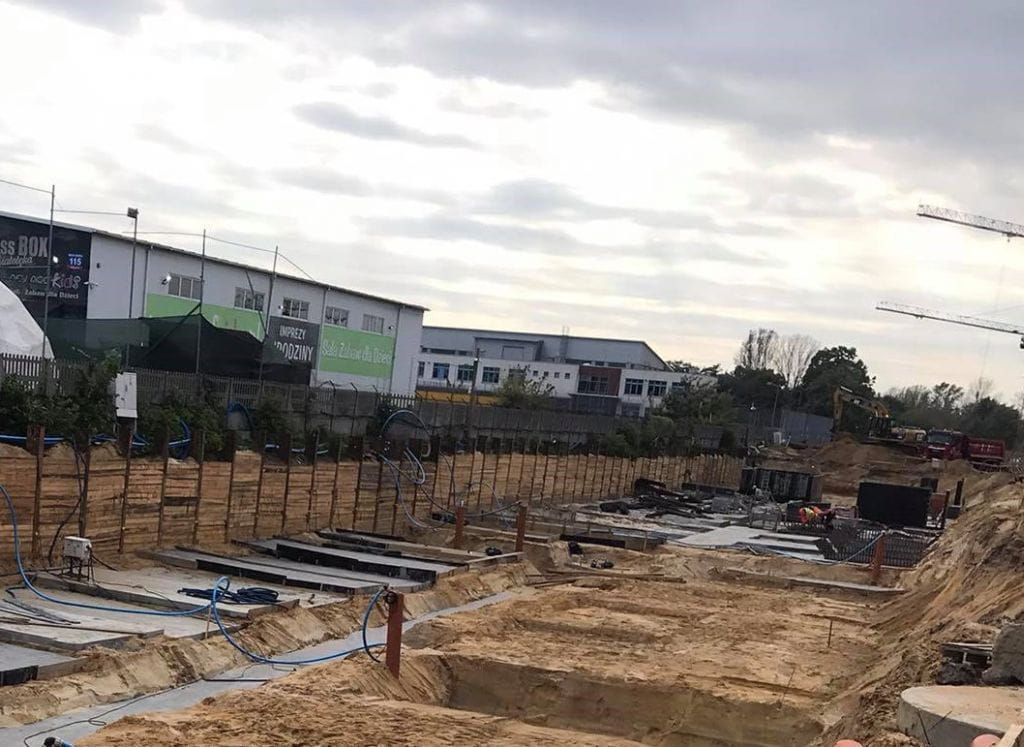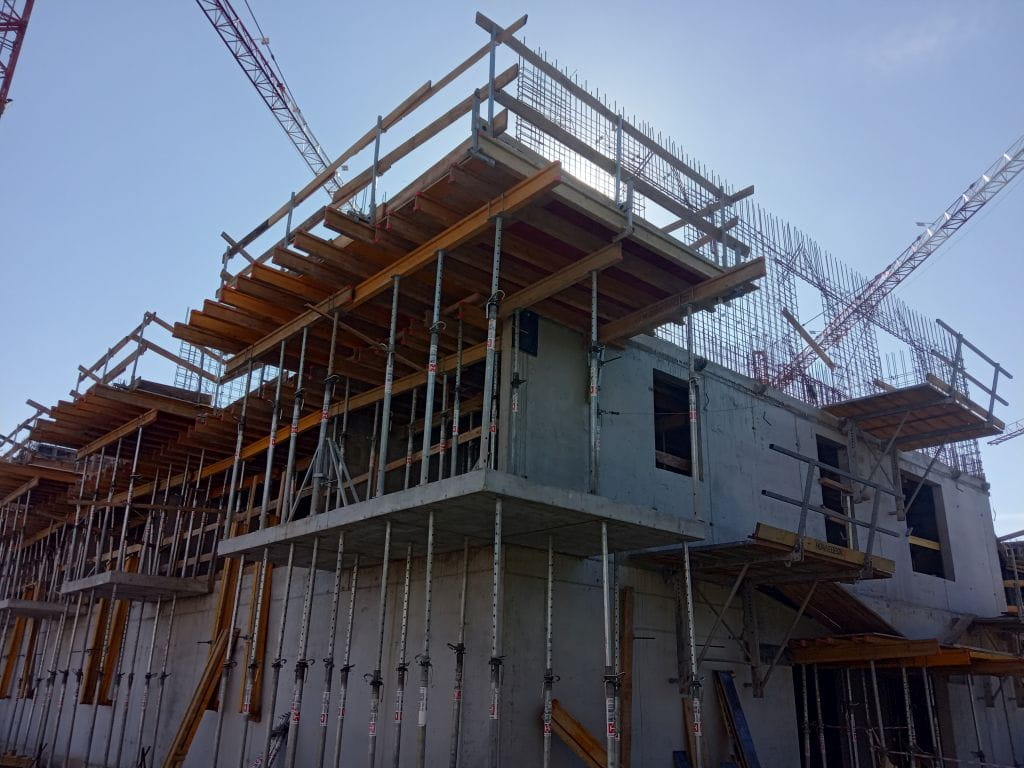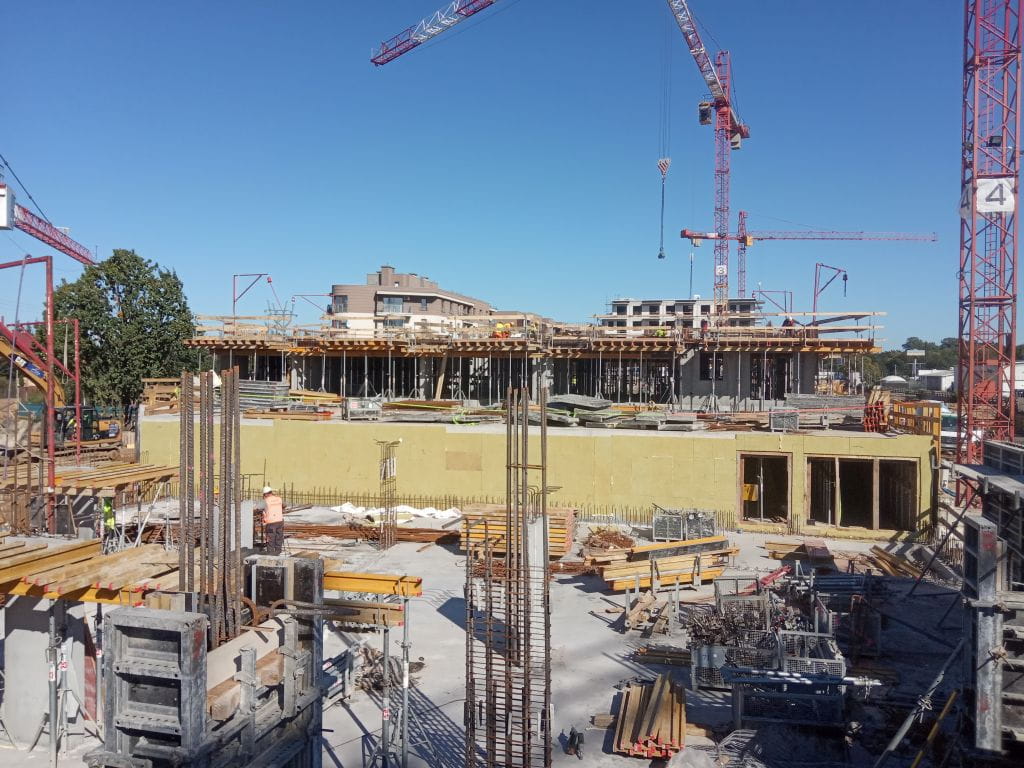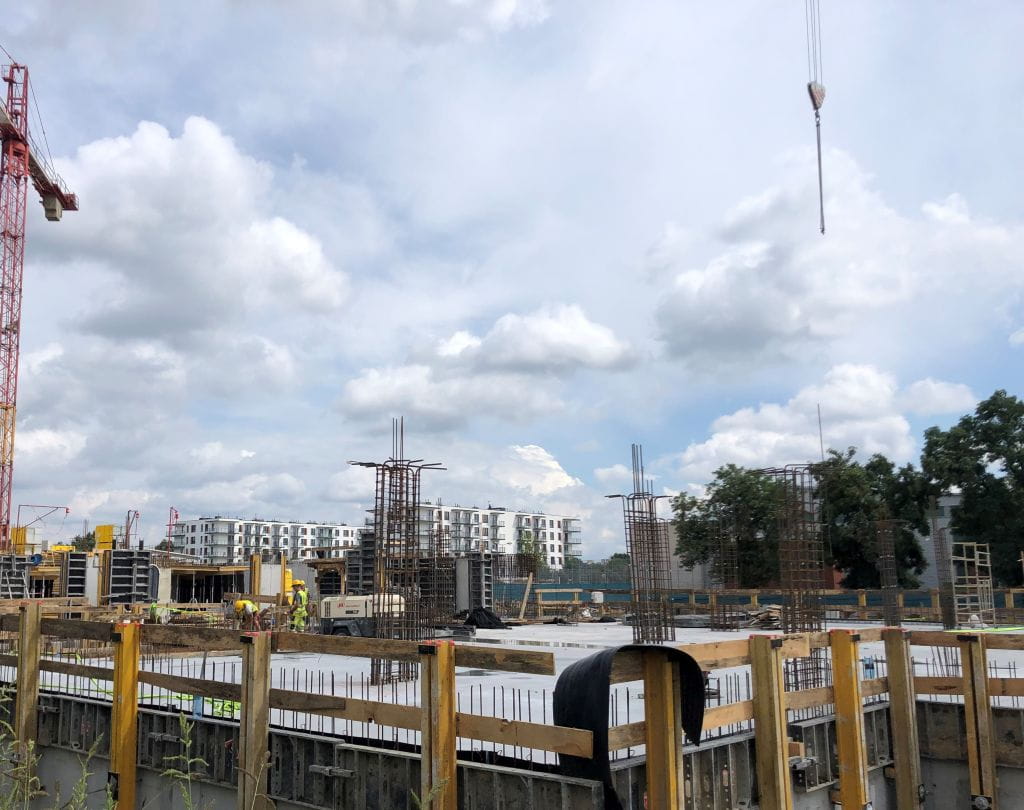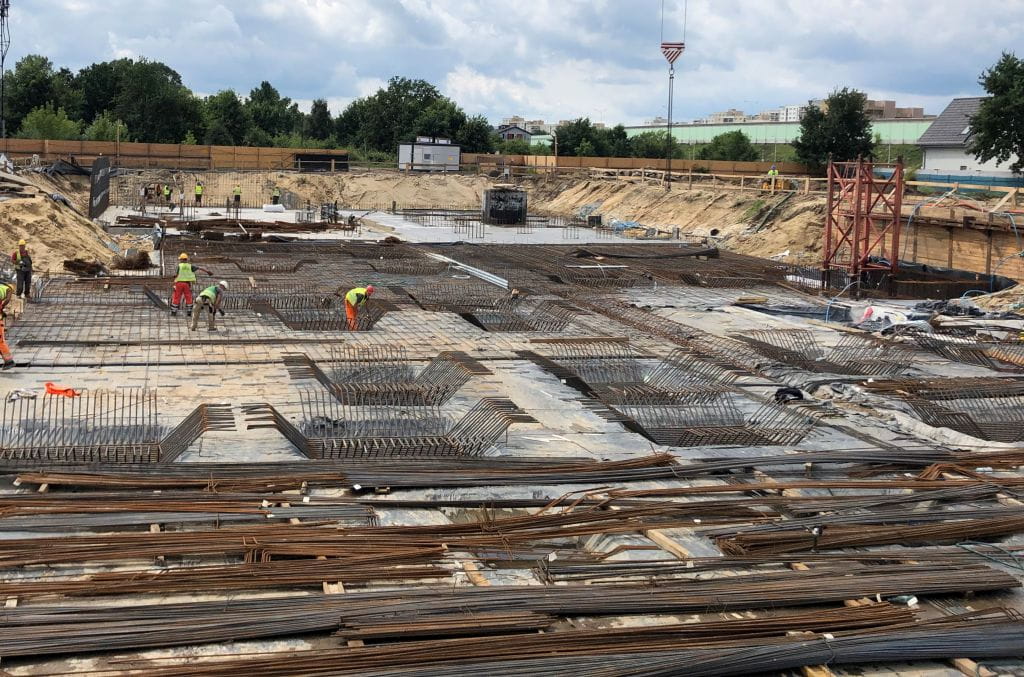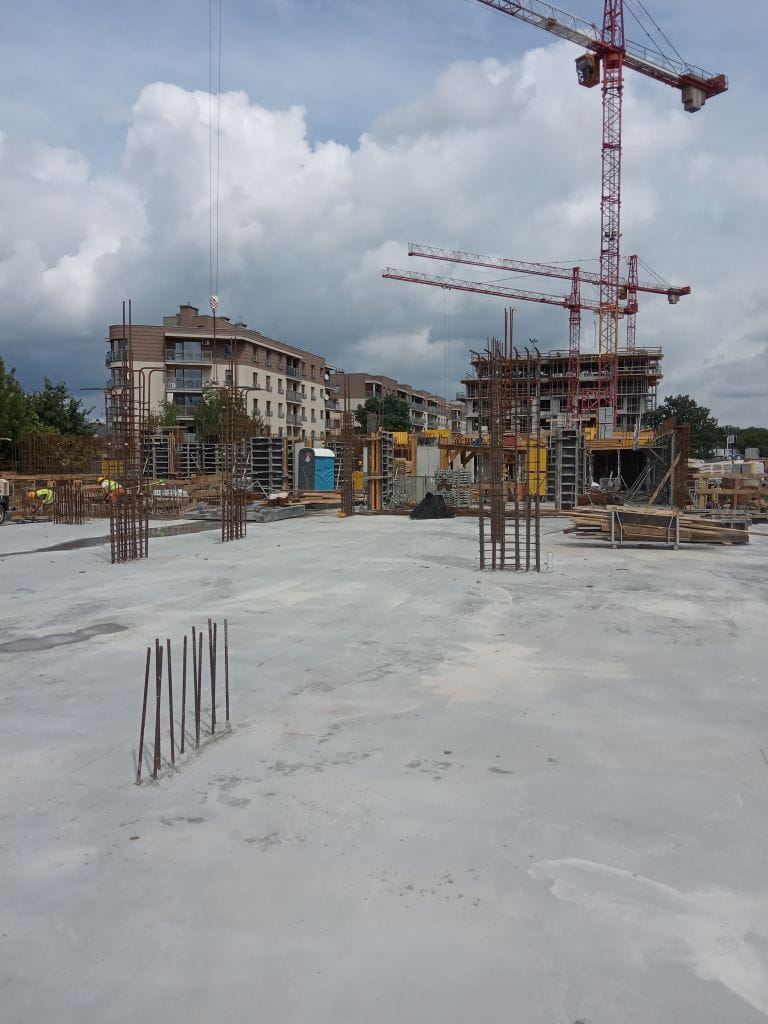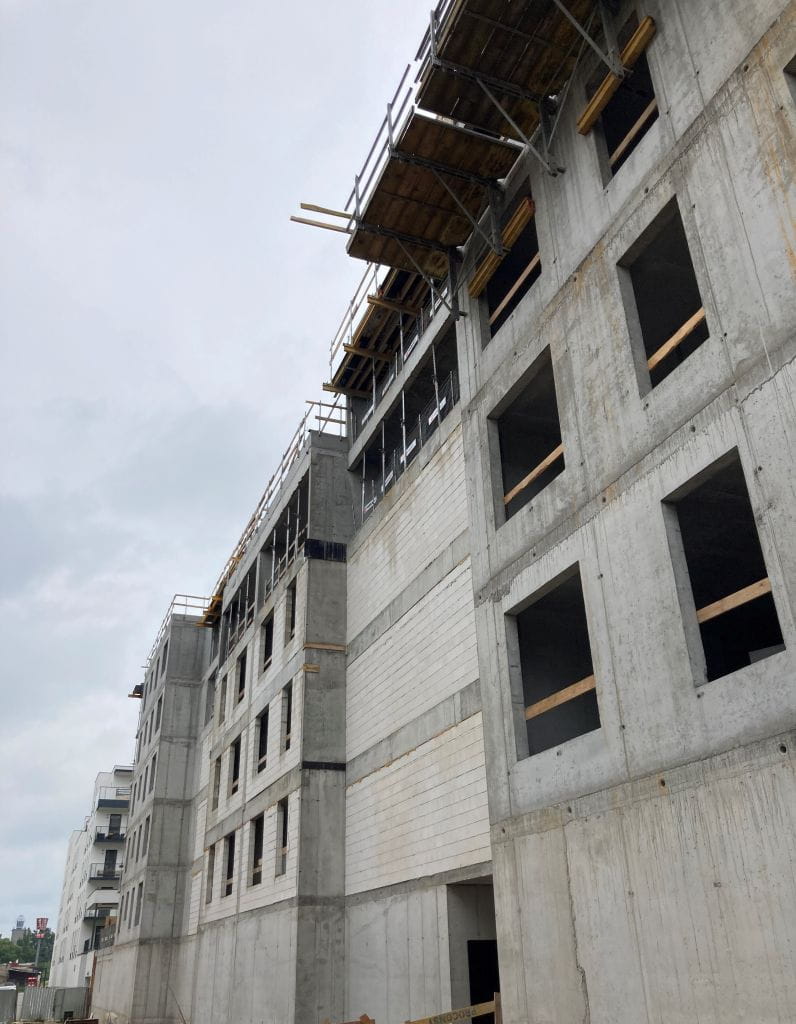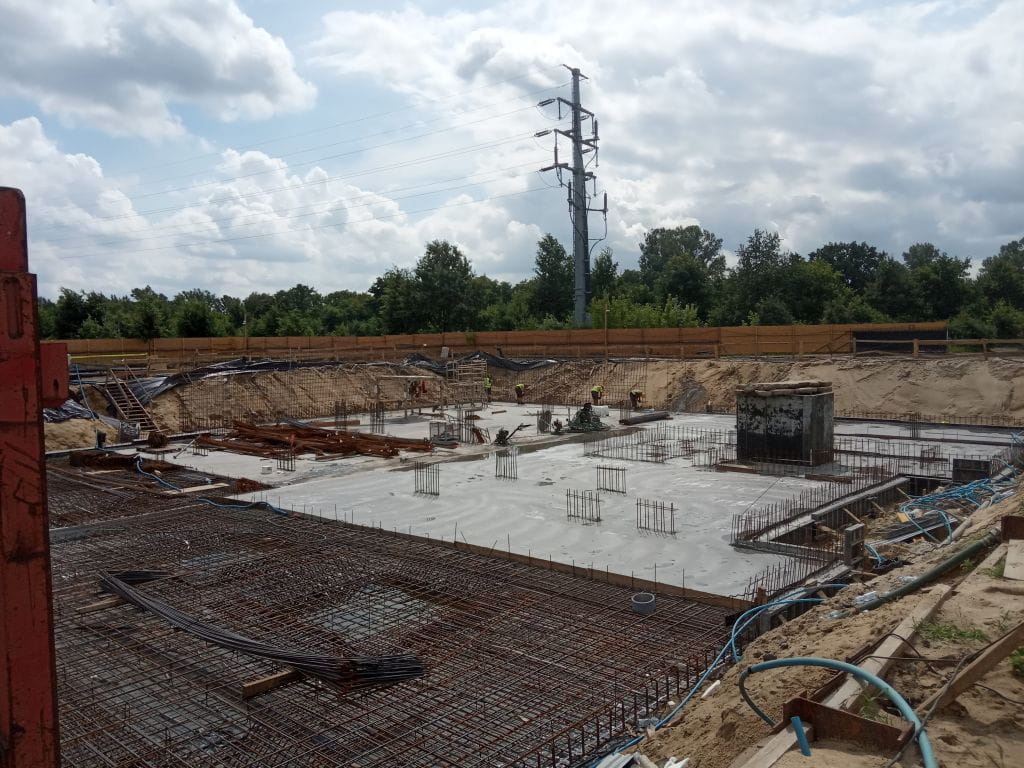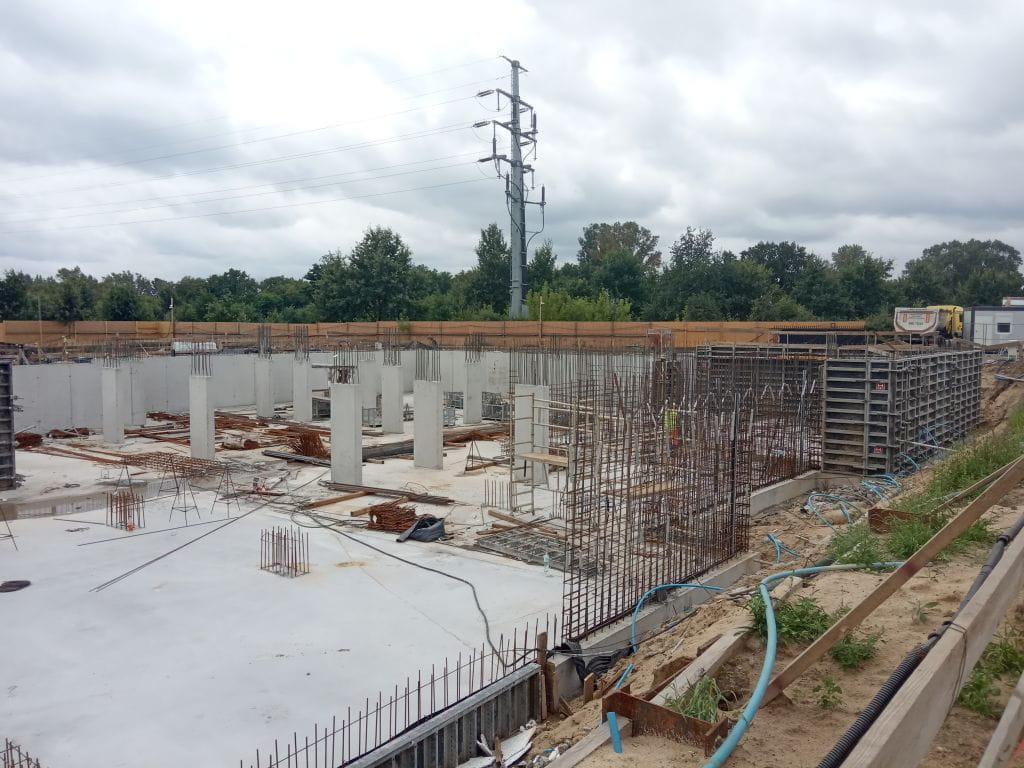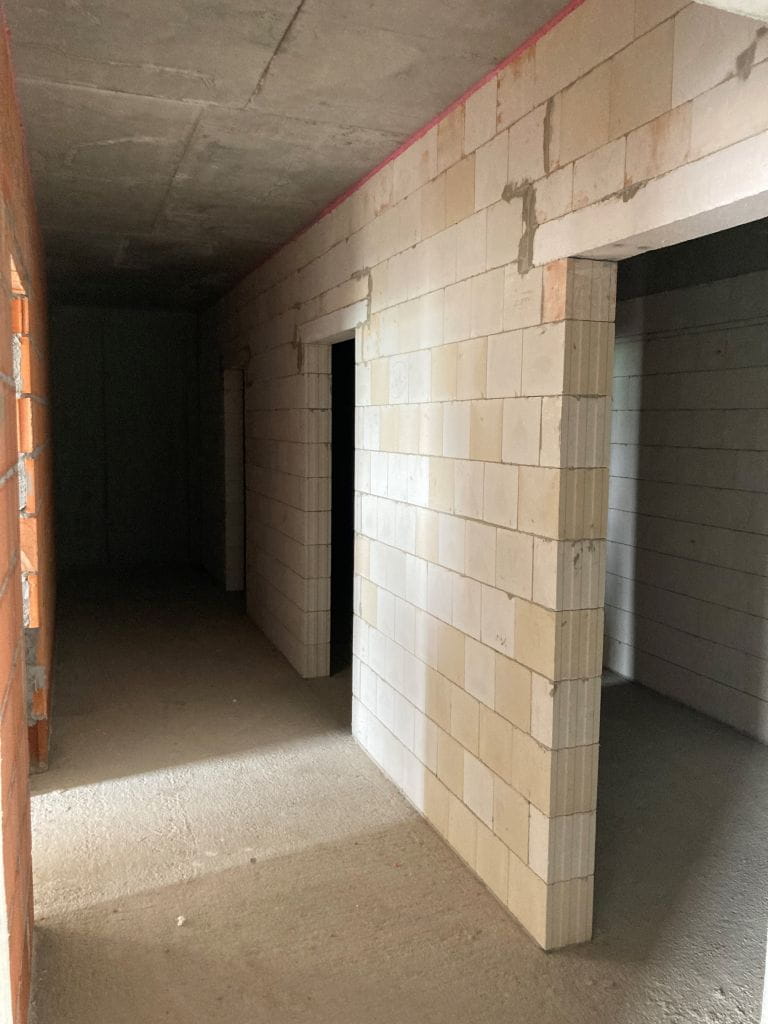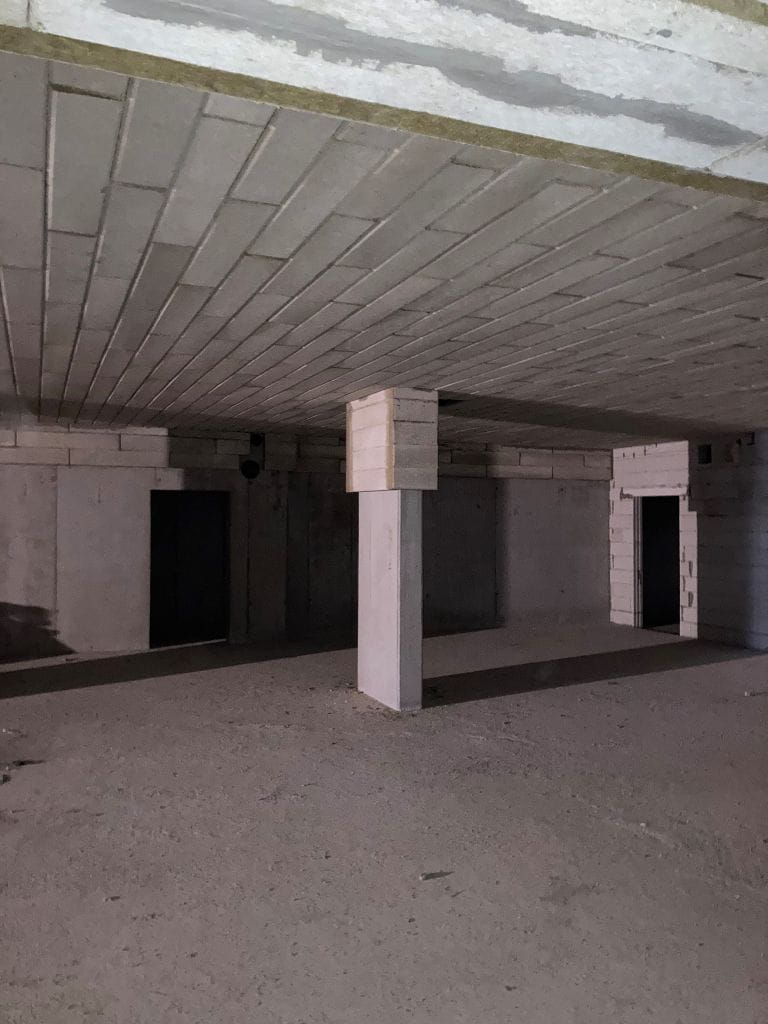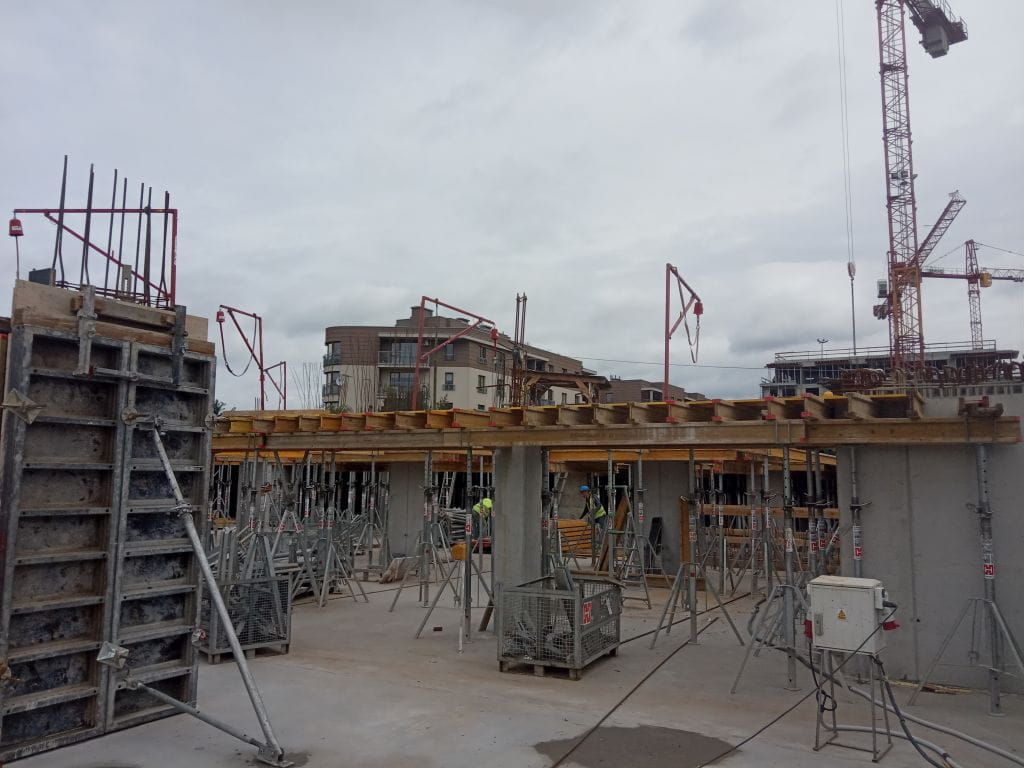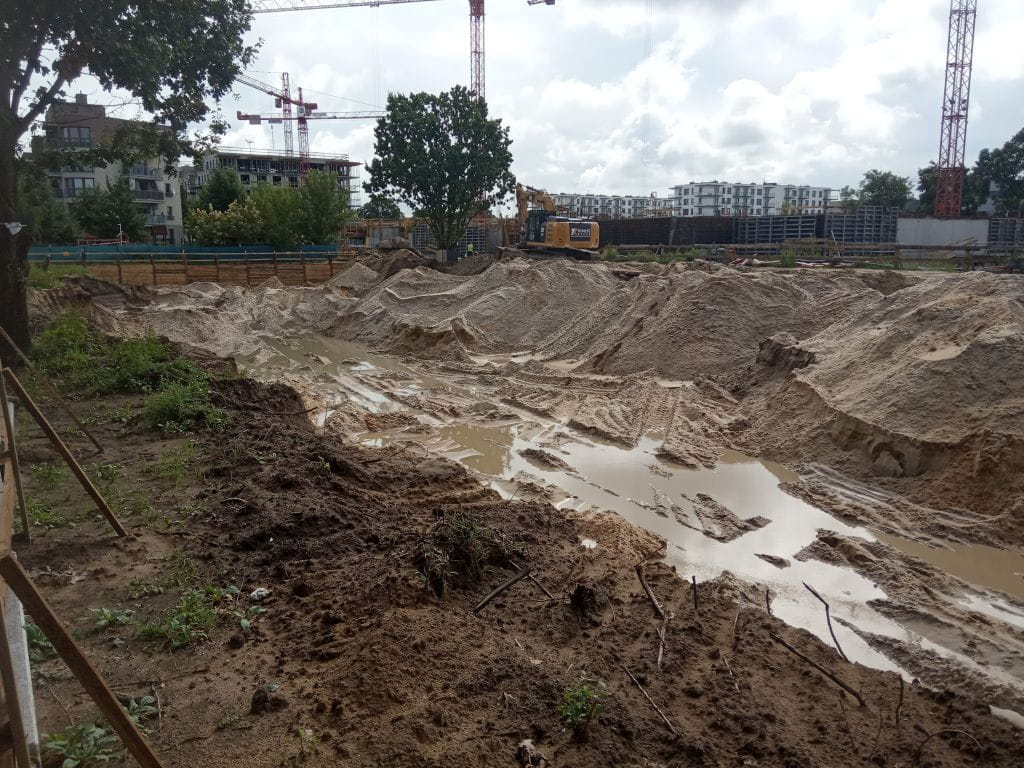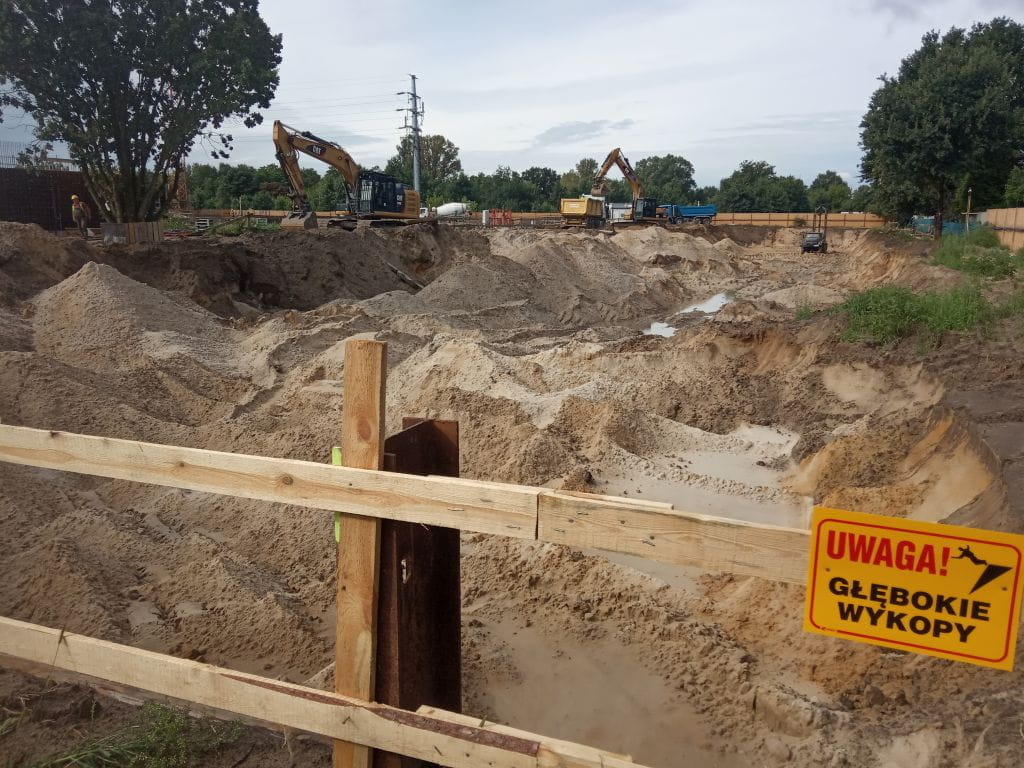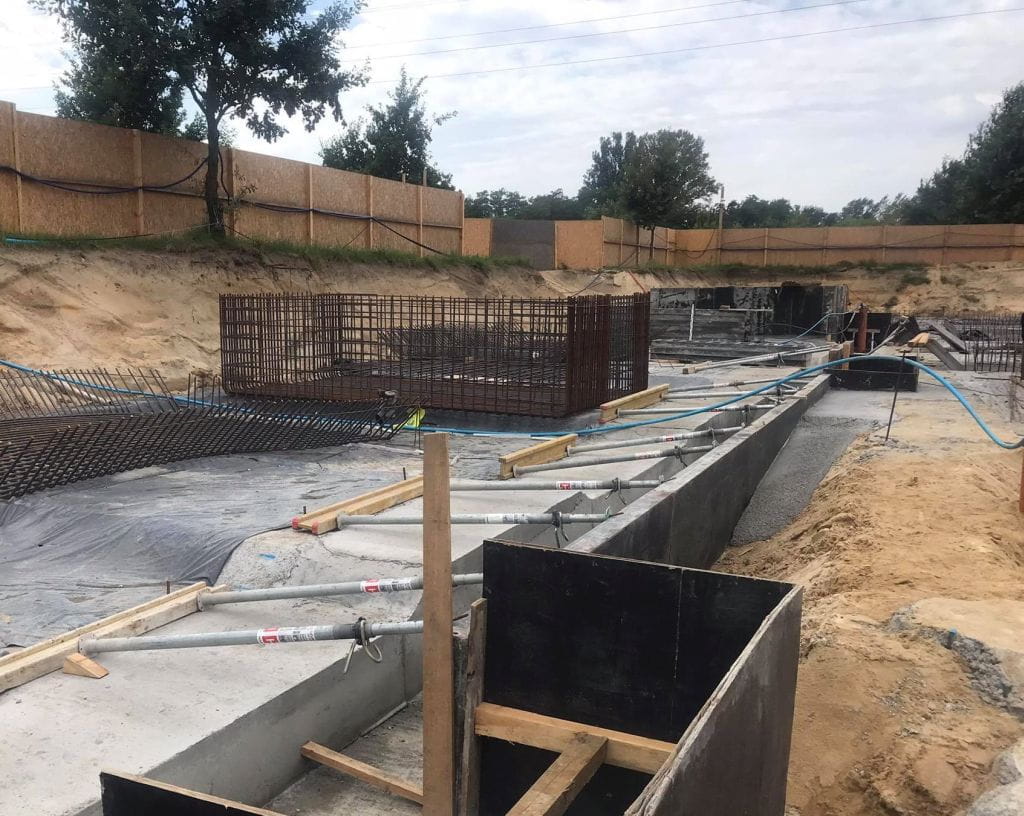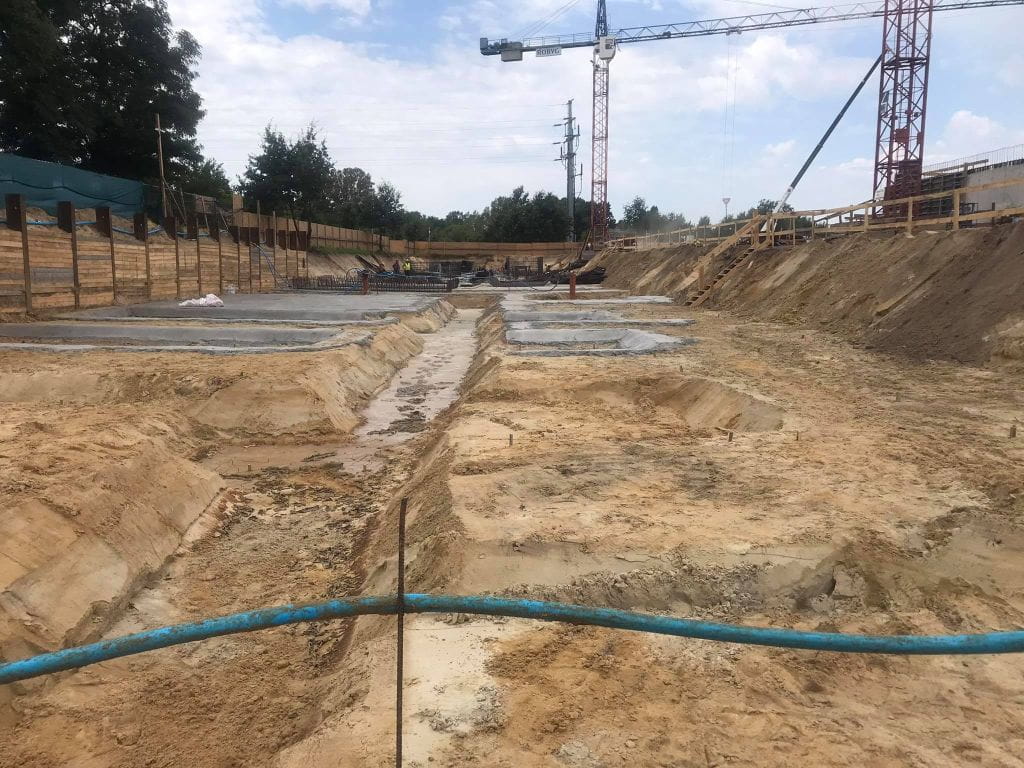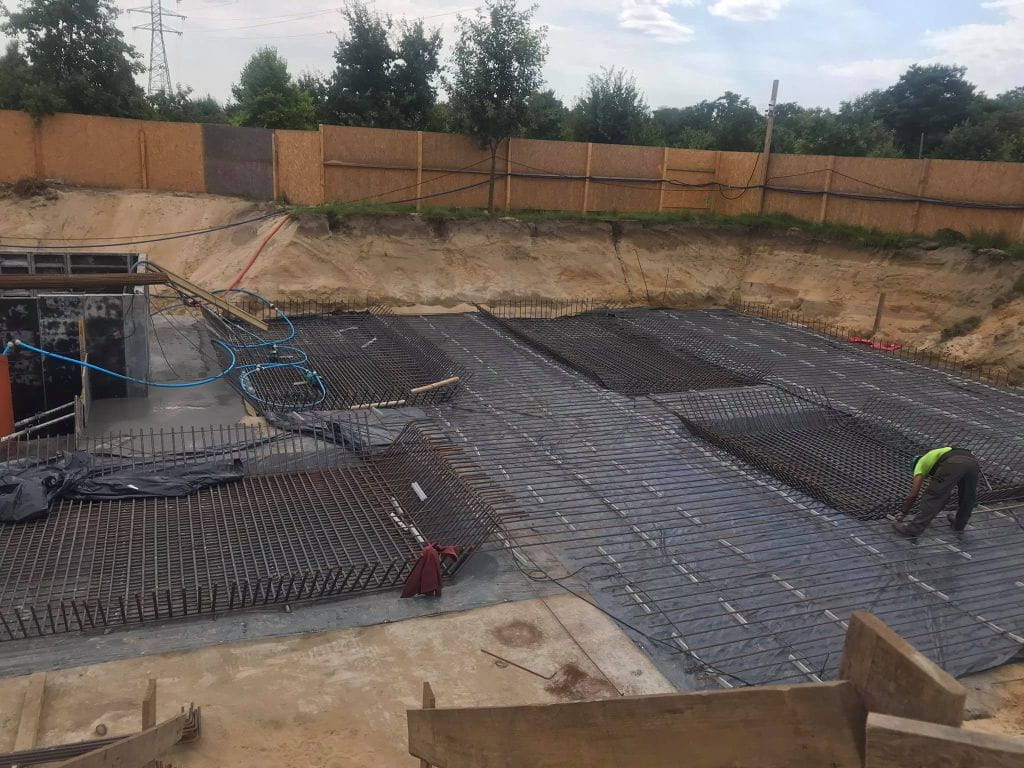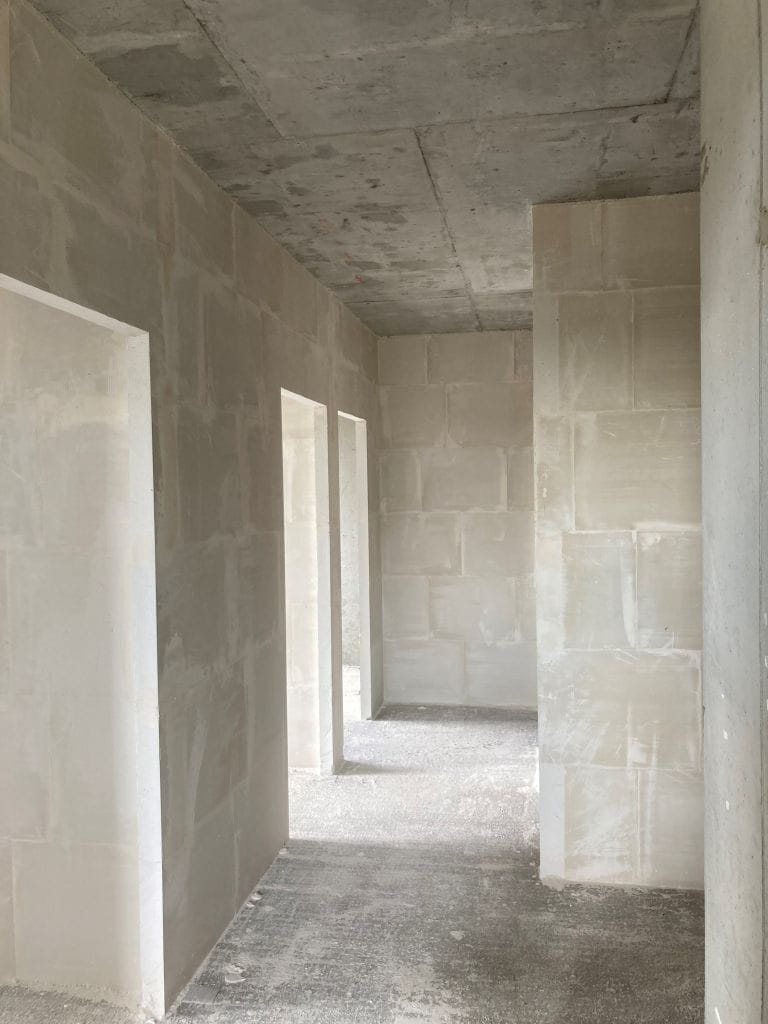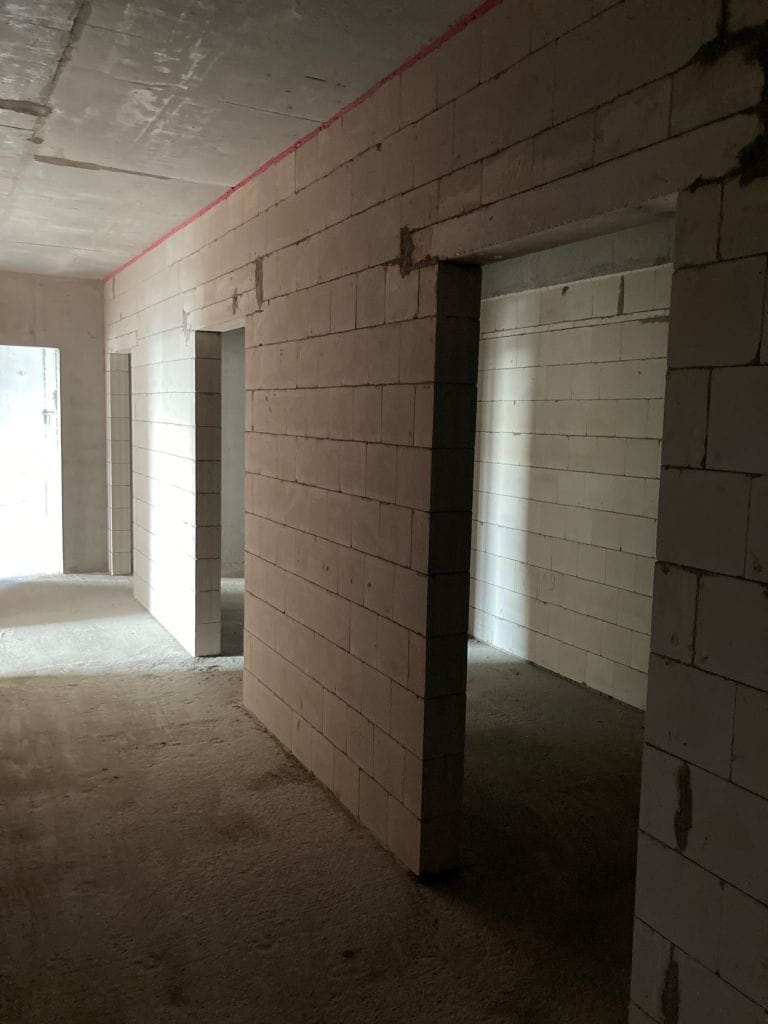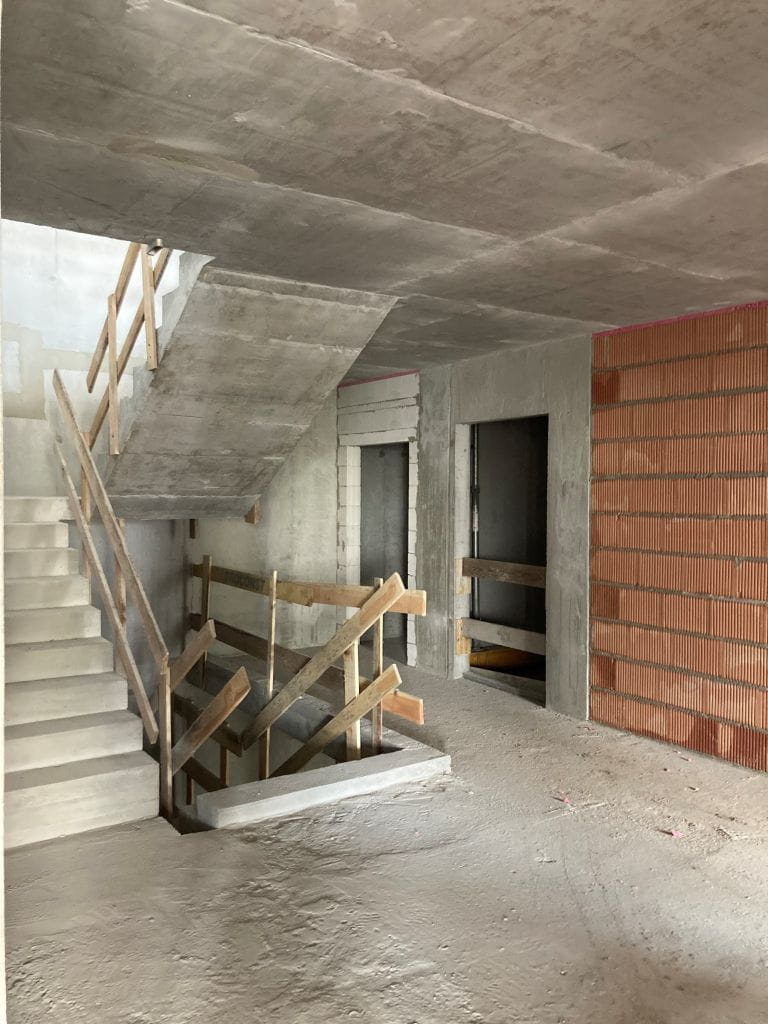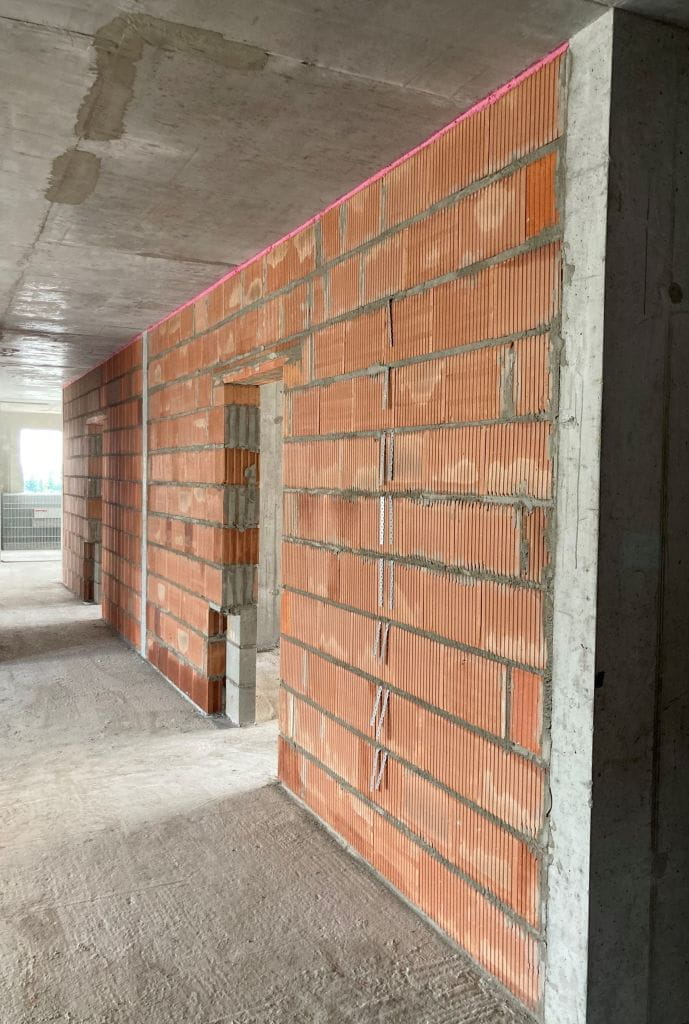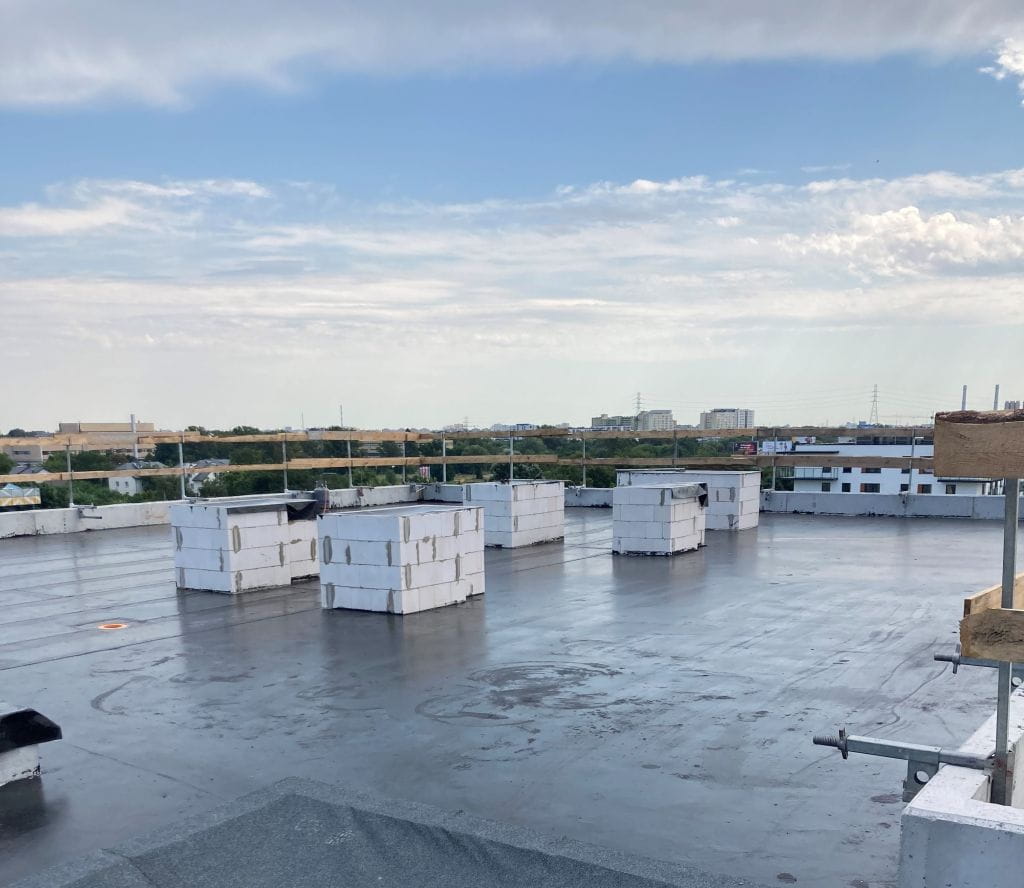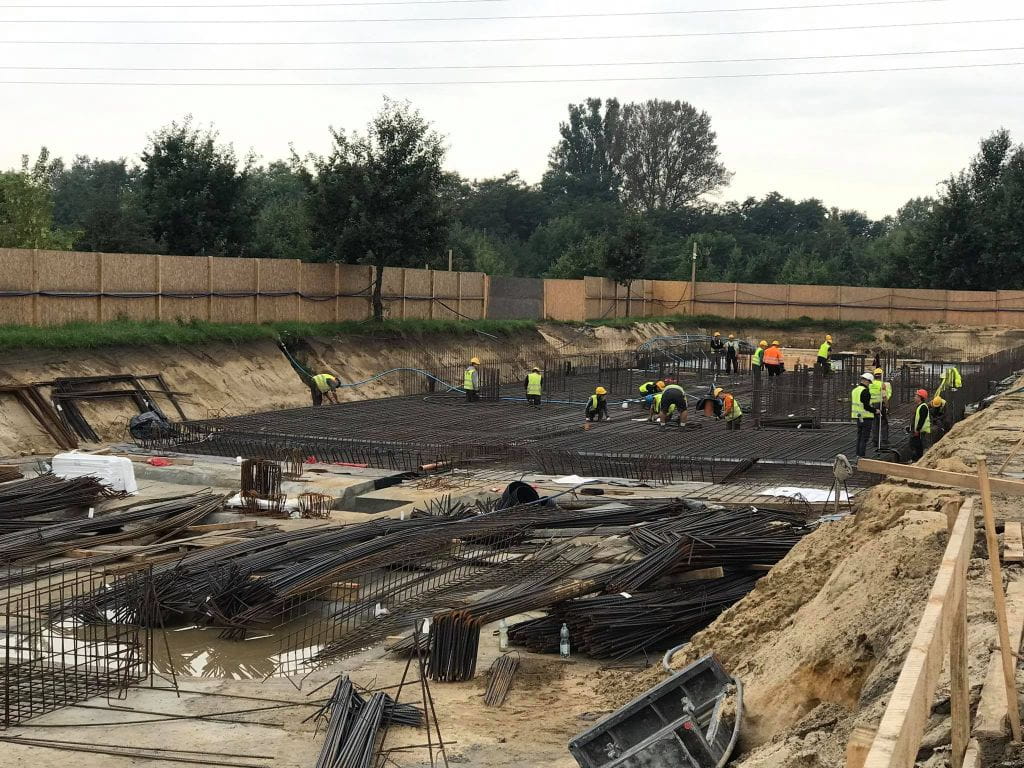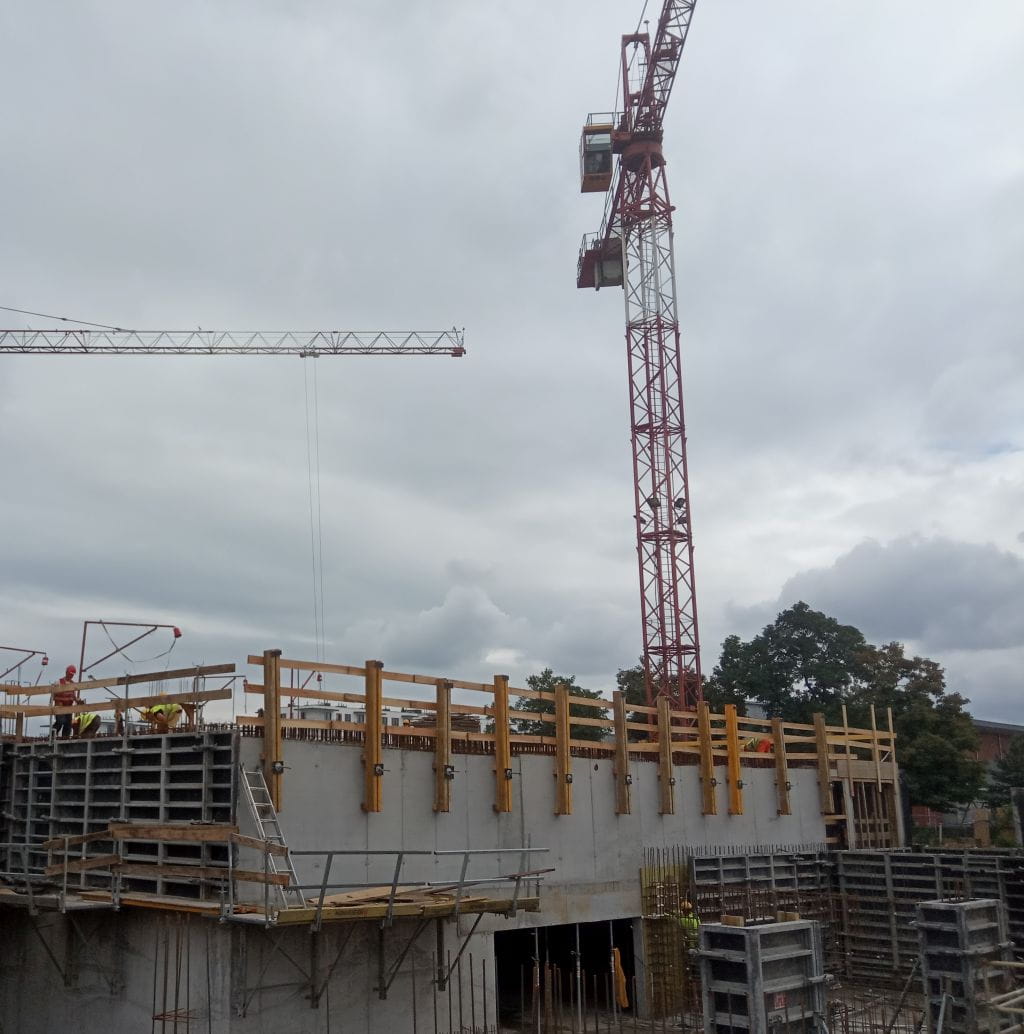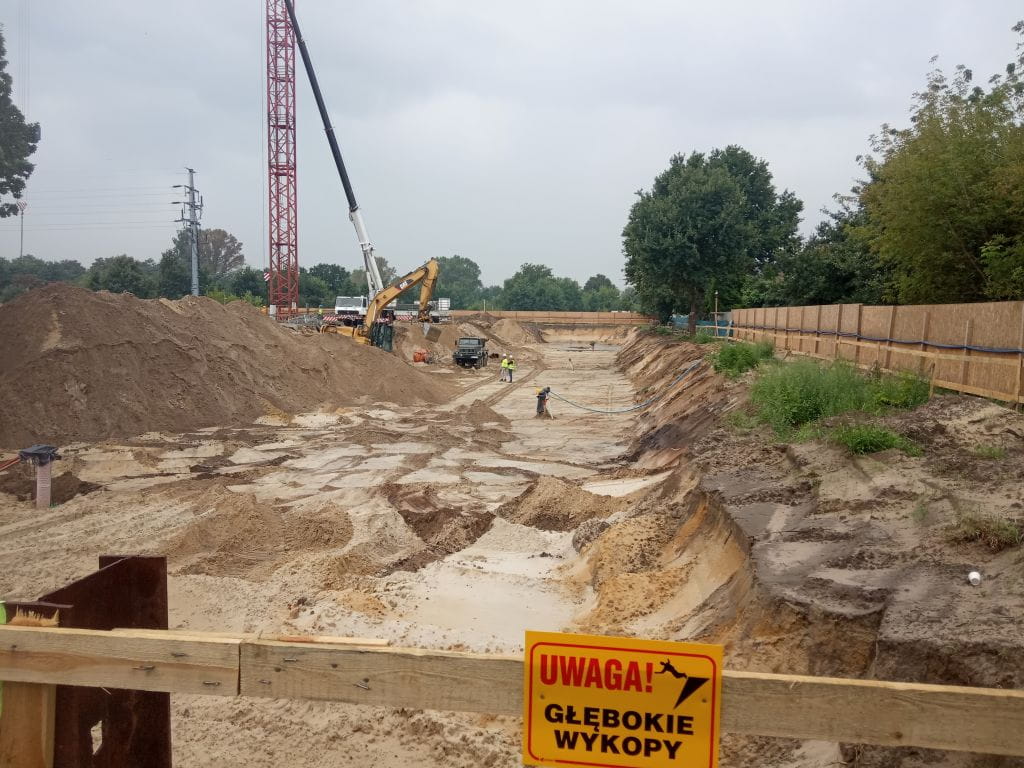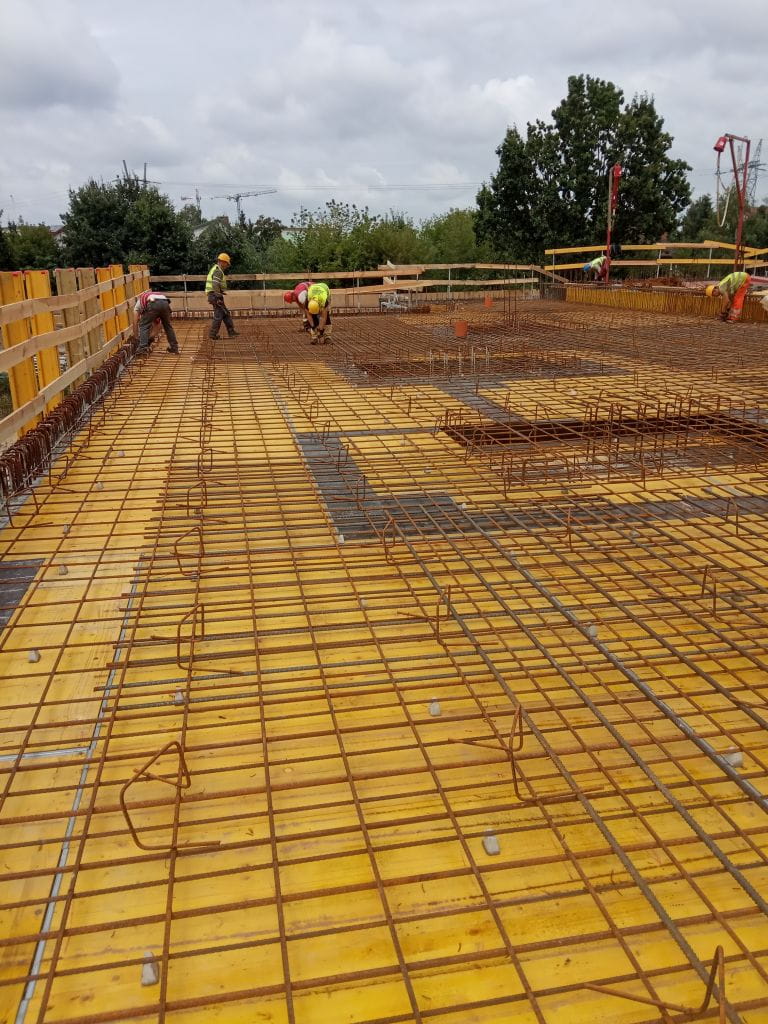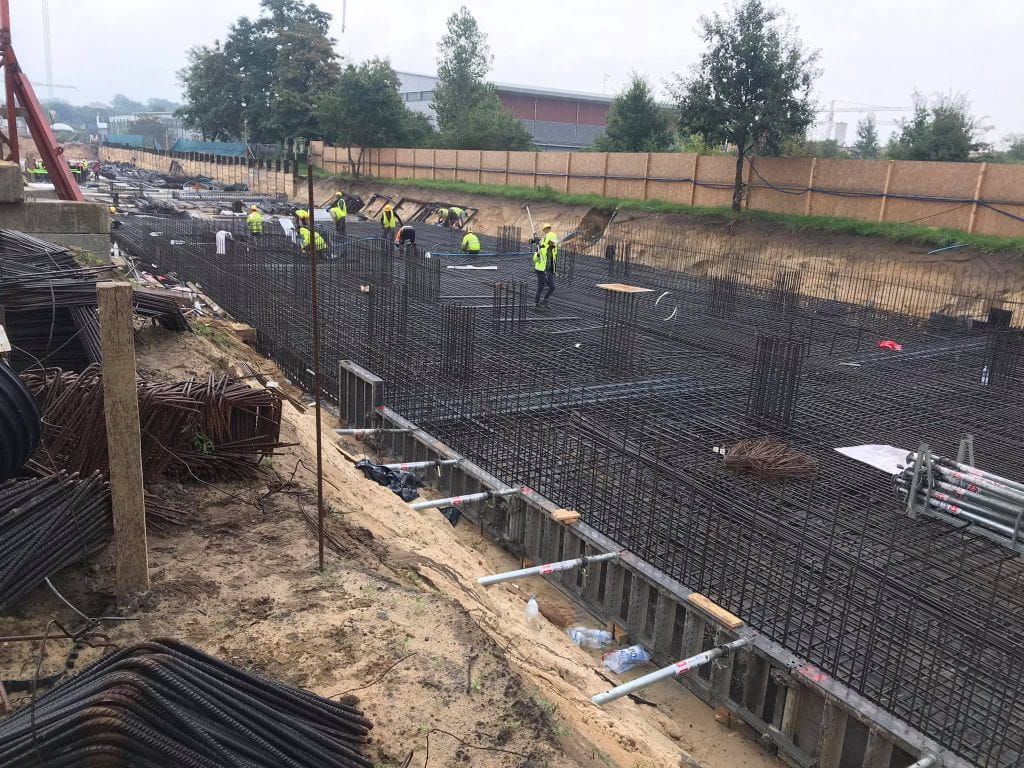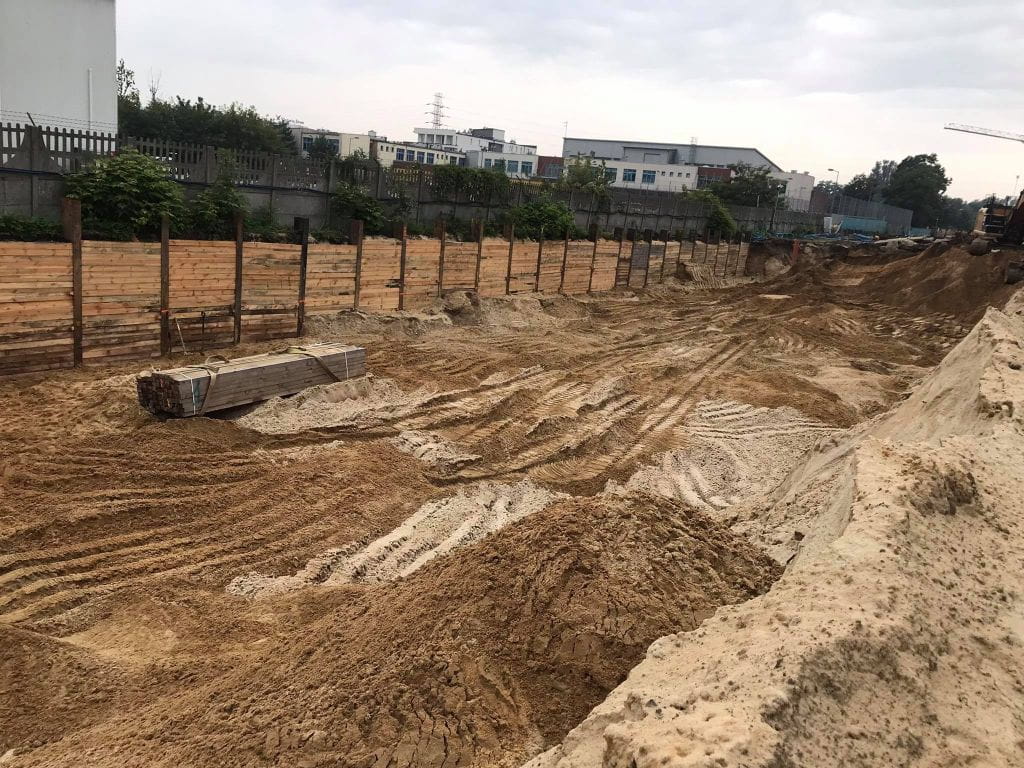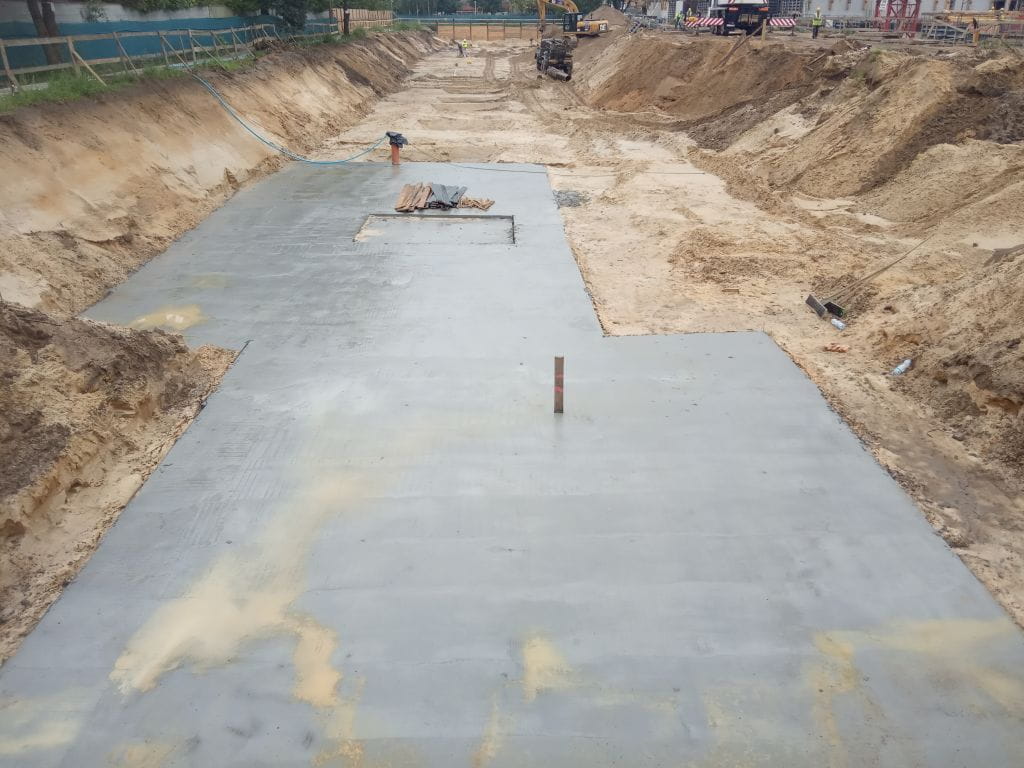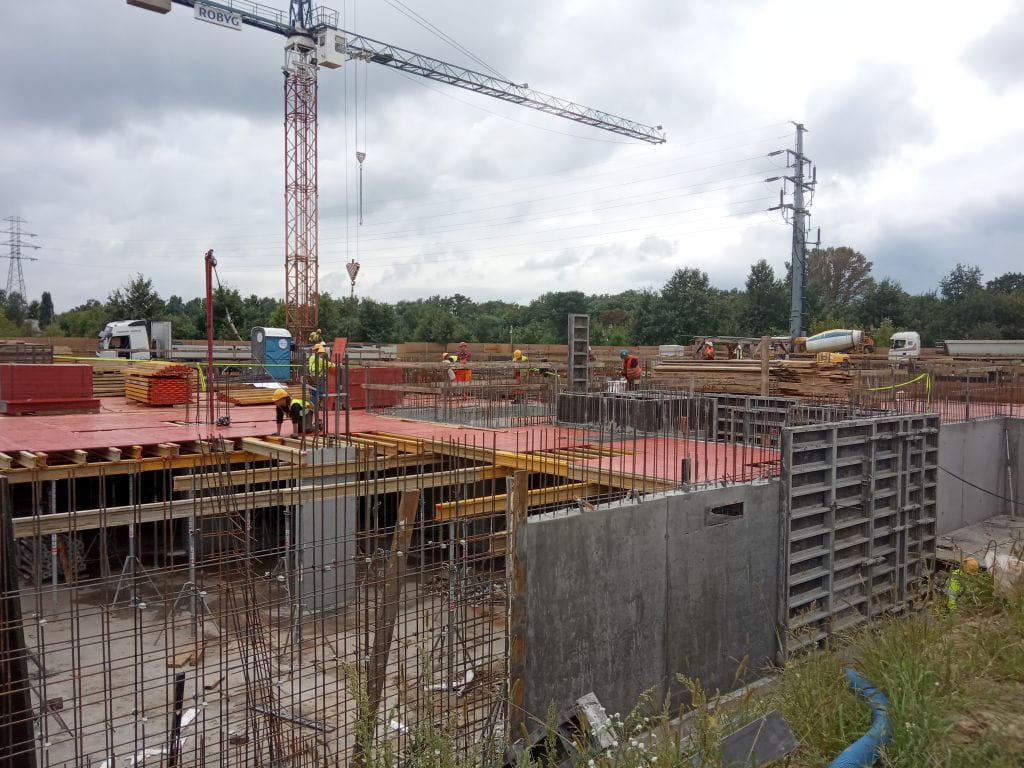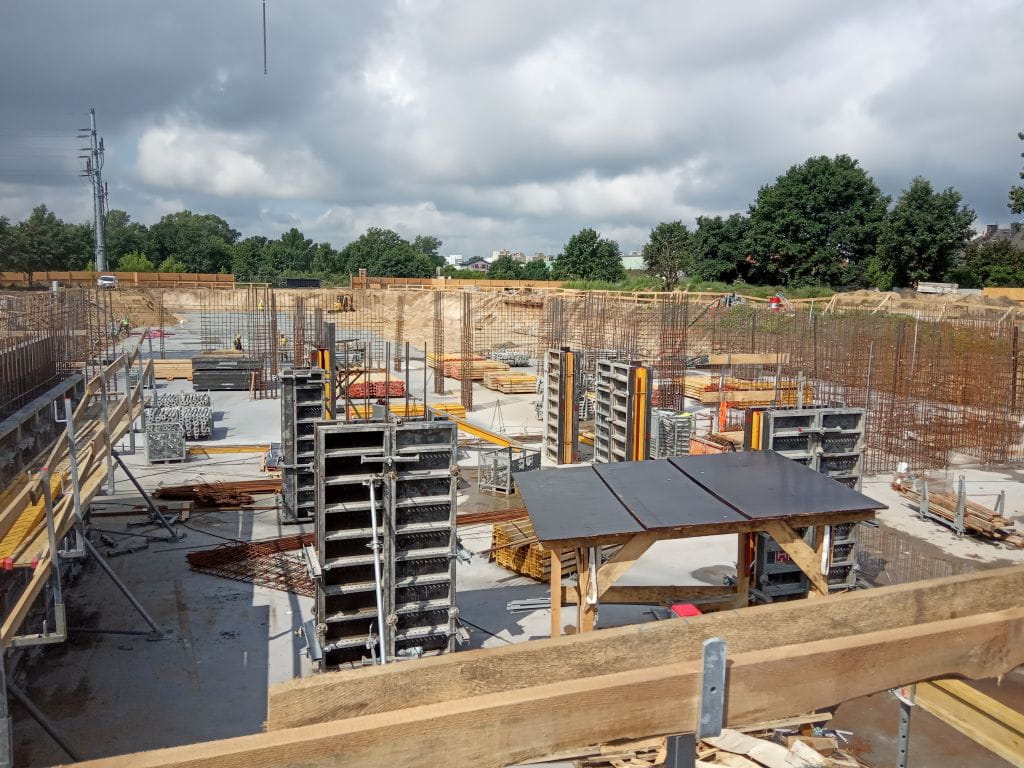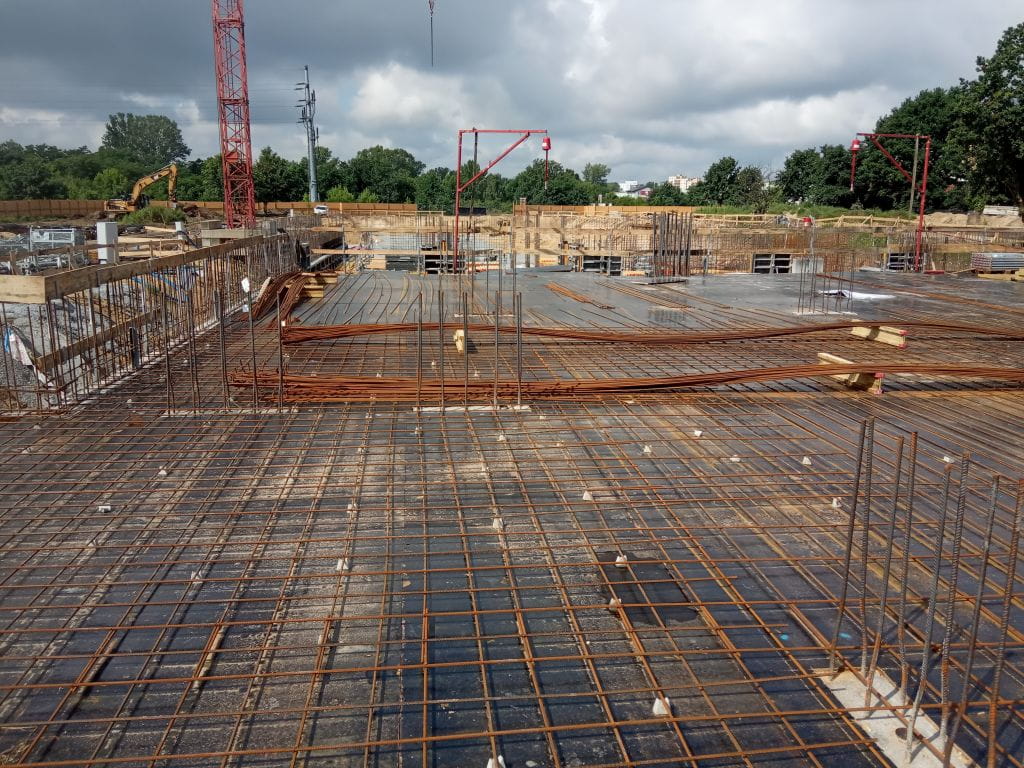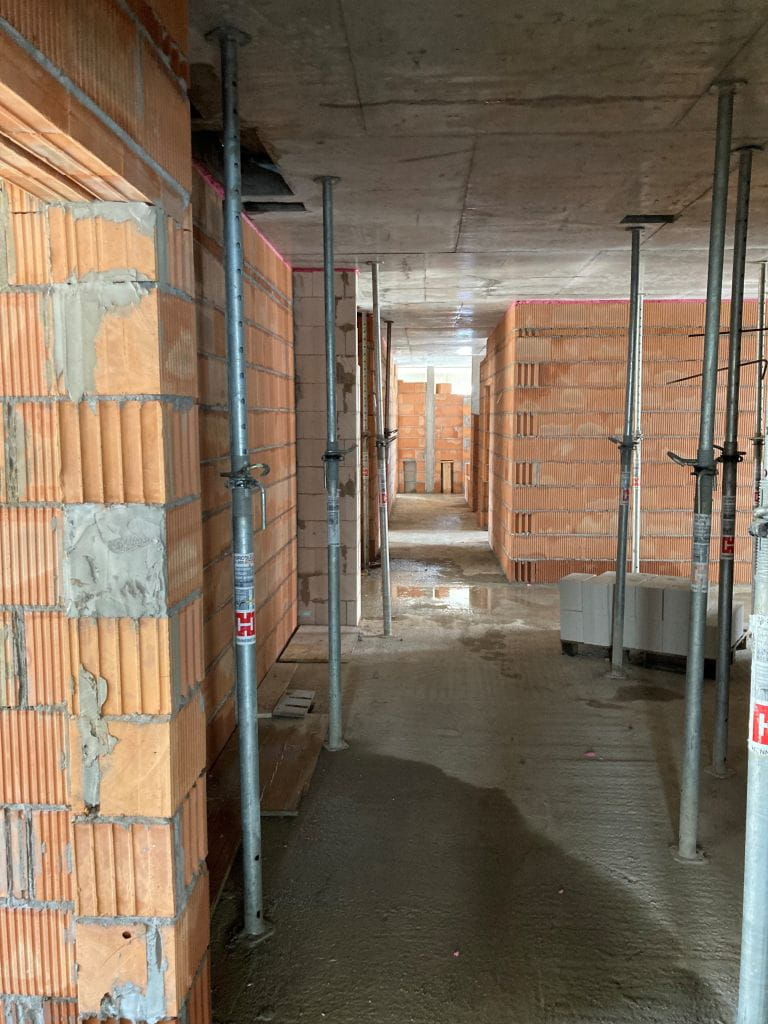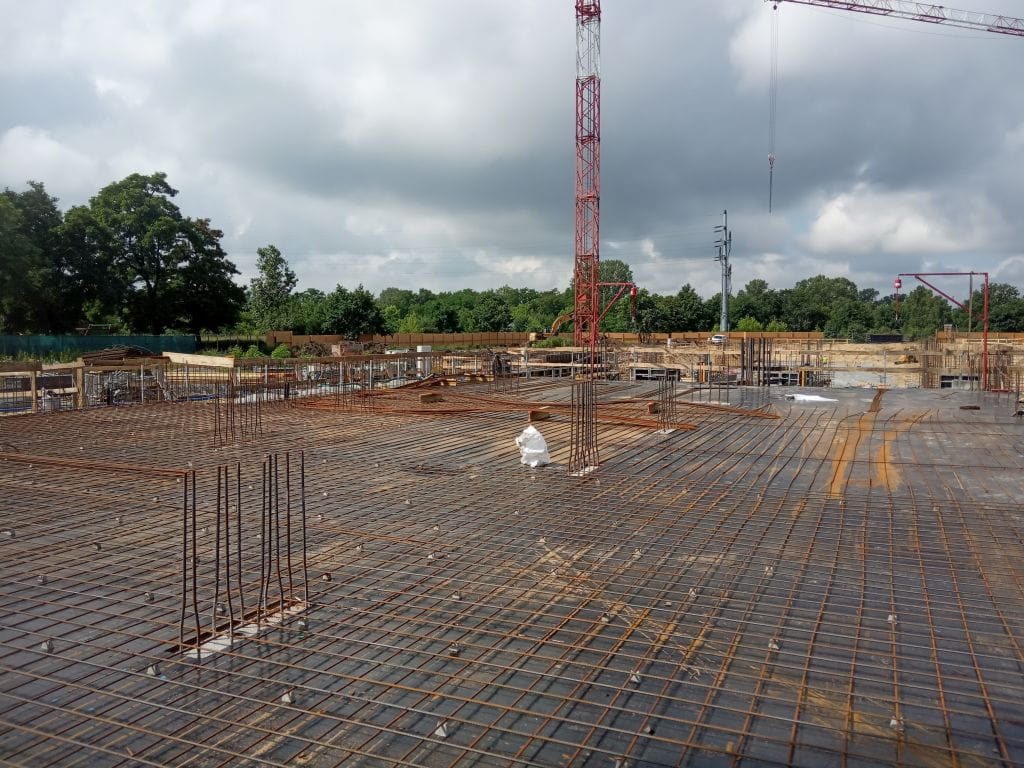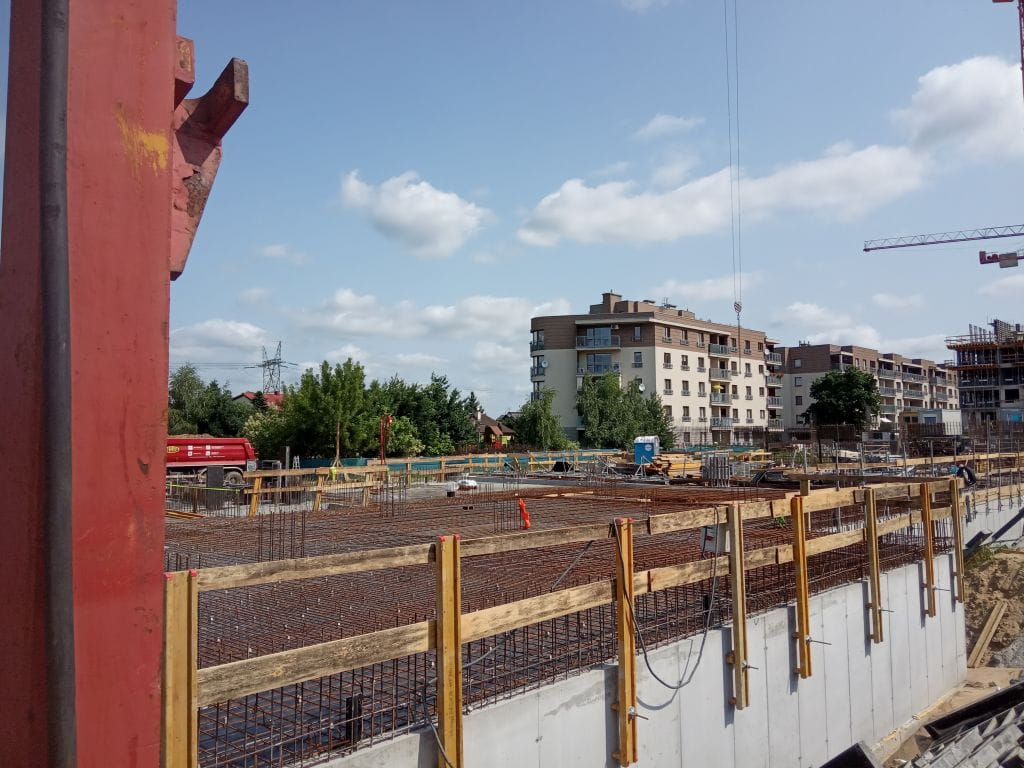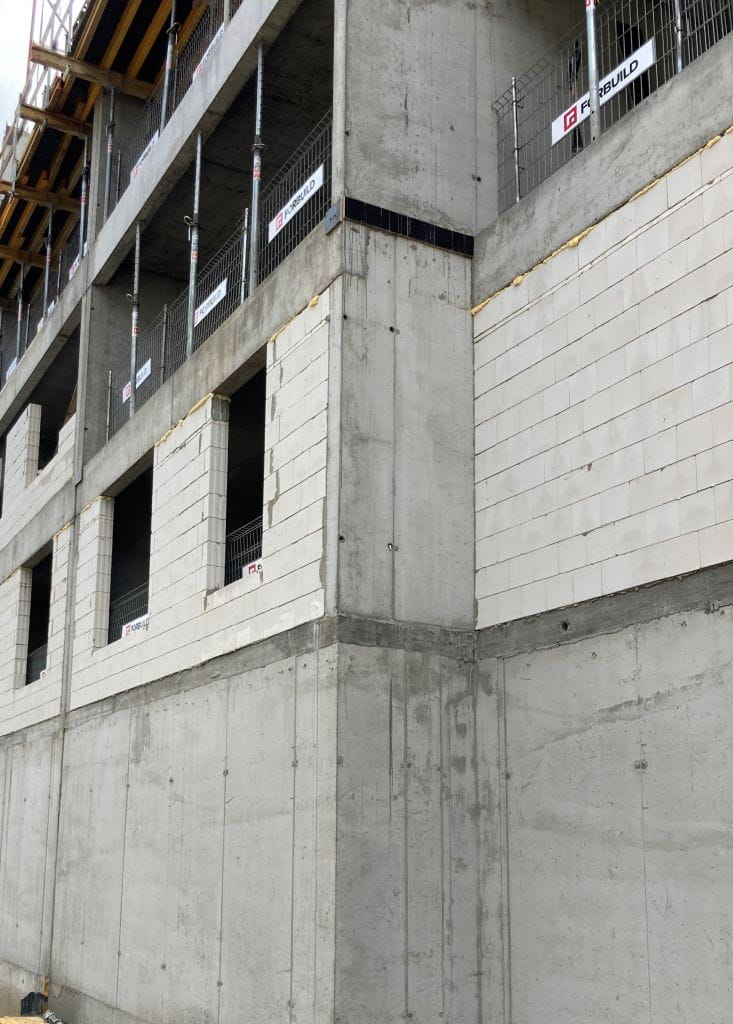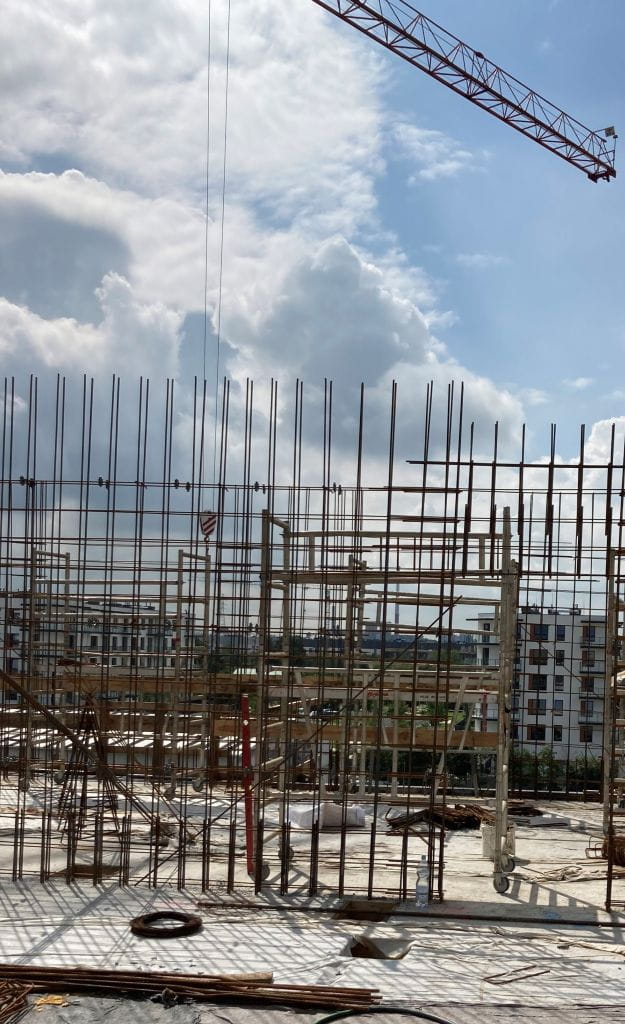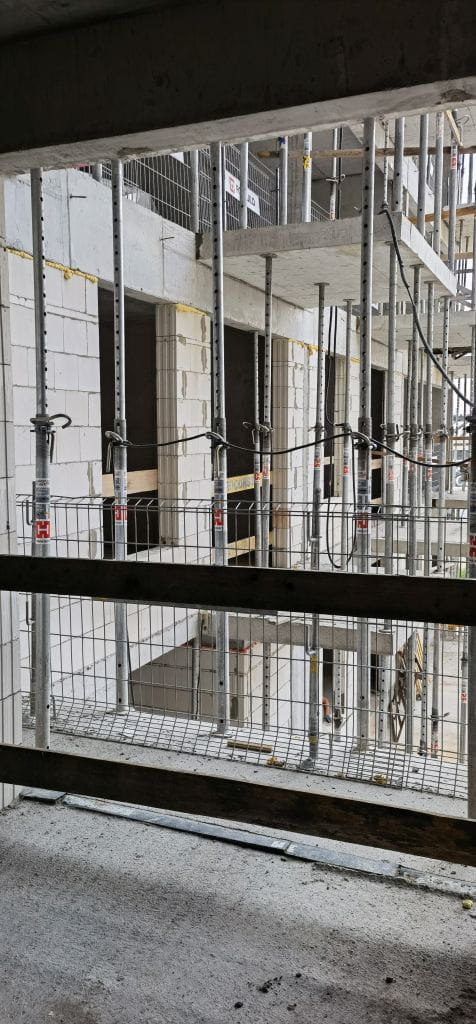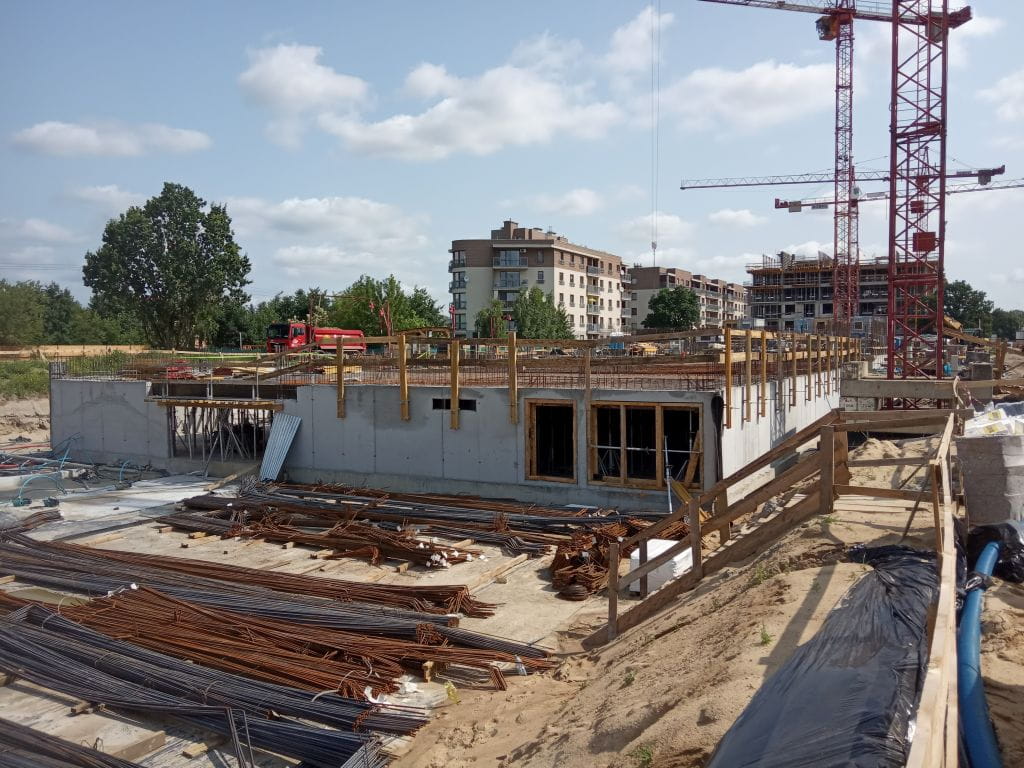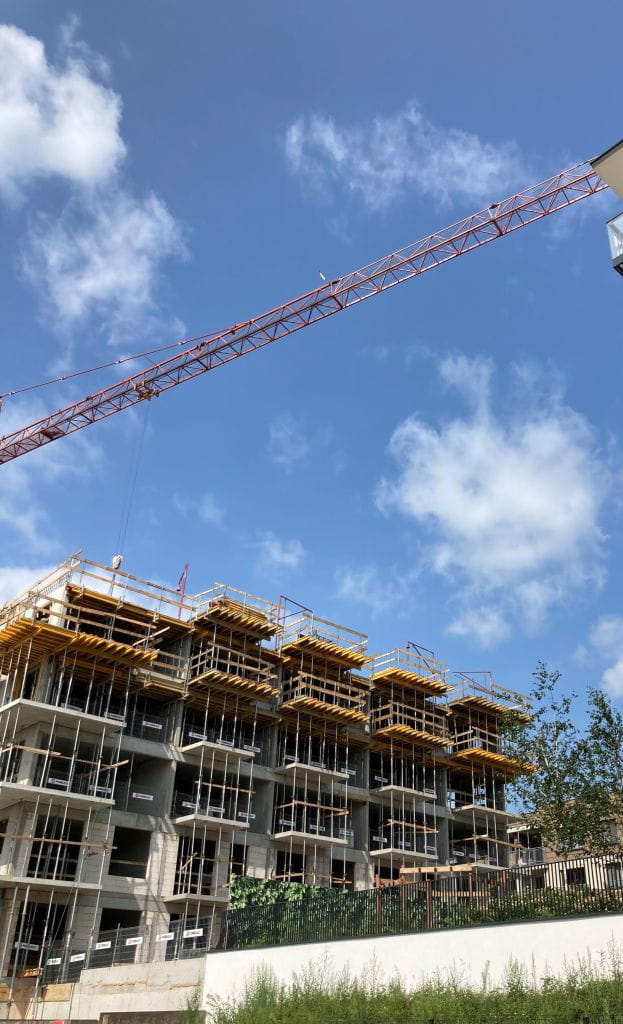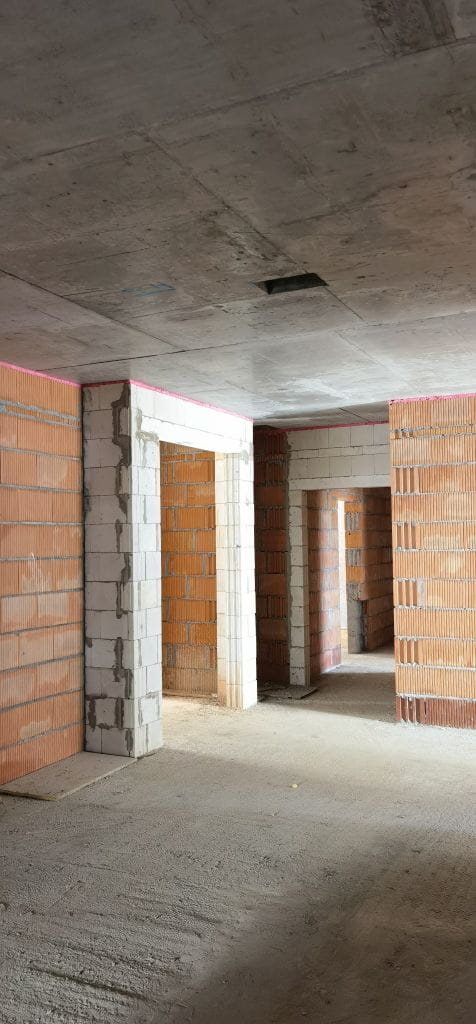 Description of the investment
A flat at the Białołęka district or, in fact, at the Tarchomin district – what offers this location and why is it worth it?
Tarchomin is a well-organised urban space in the neighbourhood of the nature preserved in its original form – nature and forest reserves. It also features schools, kindergartens, shops, parks (including the Picasso Park), a beach by the Vistula, playgrounds and cycle paths.
This is why we have decided to build here the ROBYG Osiedle Życzliwa Prague investment – over 1,000 of new flats for sale. Intimate buildings, remote from one another, white elevations lit with colourful accents, thoughtful layout of flats and well-designed green areas will allow future dwellers to find their friendly living space.
Osiedle Życzliwa Praga is located just by the Północny Bridge and only a few minutes away from such points as the Młociny metro station and Galeria Północna shopping mall.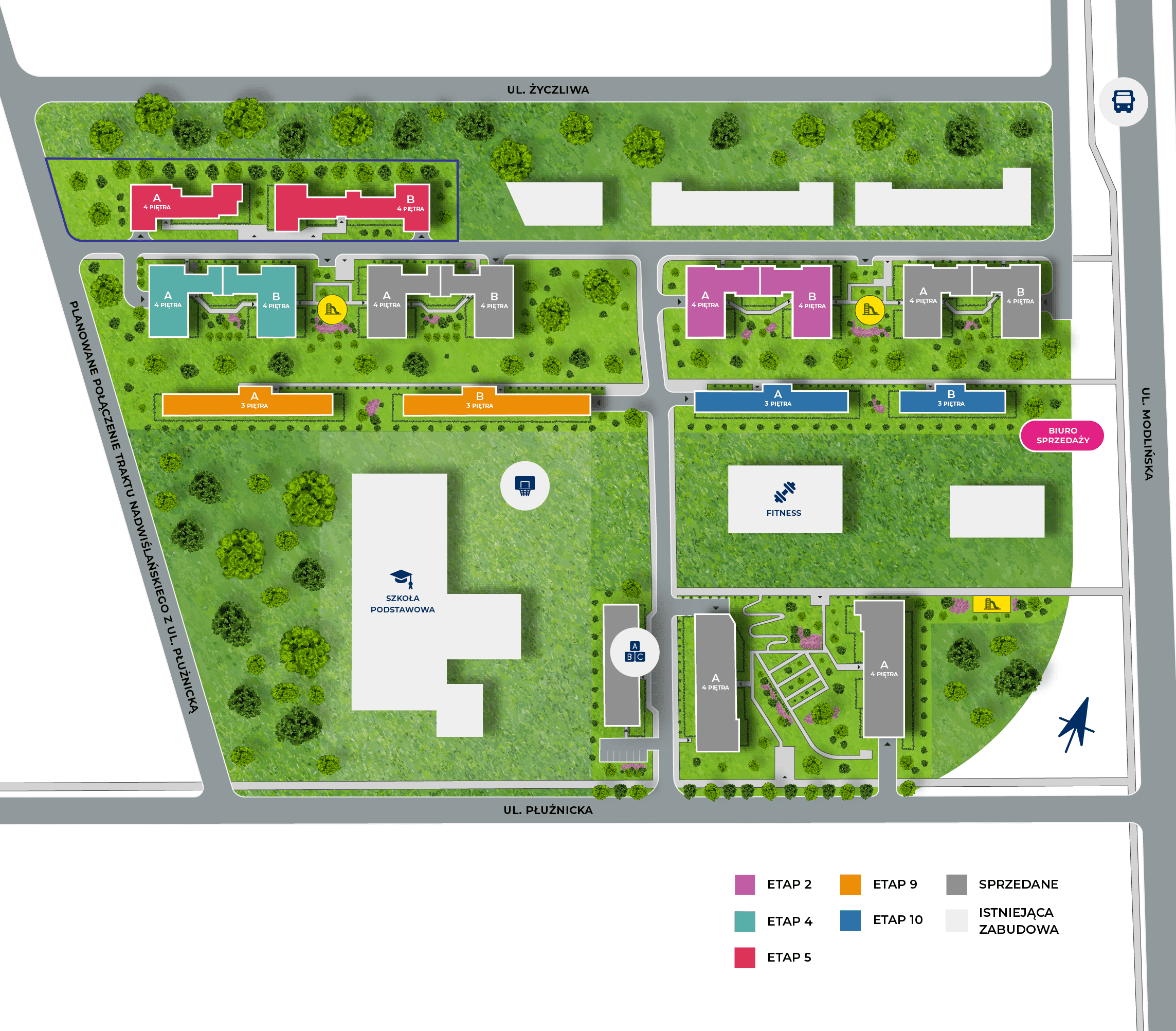 Smart House
by Keemple
We offer smart home as a standard, free of charge.
Green areas
and small architecture
We care about green areas and small architecture; we build playgrounds for children and bicycle spaces.
Recreational
area
Numerous cycle paths and the proximity of Vistula make the area attractive for outdoor recreation
Great
location
The proximity of the main arteries of Warsaw (the Północny Bridge route, ul. Modlińska), just 500m to the Galeria Północna shopping mall
Trusted
developer
For more than 20 years, we have been ensuring that our housing estates are an area for a happy life.
Safe
housing estate
Our housing estates are protected and monitored; access control is provided by videophones.
Eko-friendly
solutions
We protect the environment and reduce operating costs by using photovoltaic panels and LED lighting.
High
standard
We offer the best standard in the vicinity; our buildings have individual designed common areas.
Large balconies
or gardens
Each flat above the ground floor has a large balcony and the apartments on the ground floor have their own gardens.
Patio
full of green
The interior of patio, surrounded by lush vegetation, has been designed with the youngest in mind. In the summer, it offers a pleasant space for playing and spending time outdoors.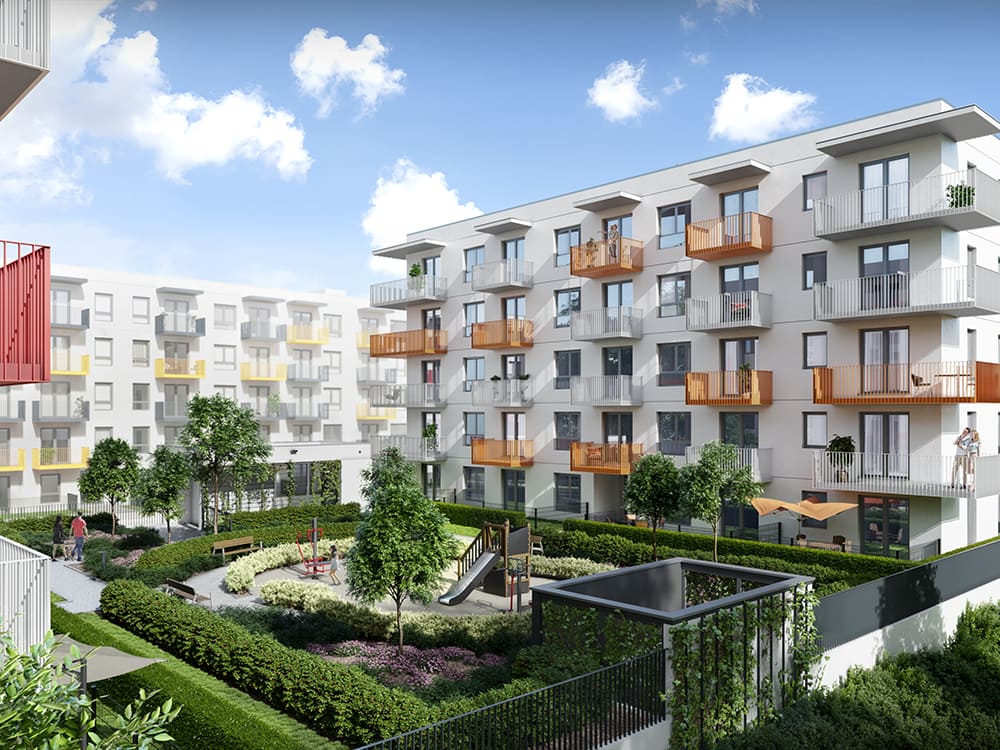 Excellent
communication
Amazing communication is a great asset of Osiedle Życzliwa Praga. The nearby stop at ul. Modlińska features many buses, while the high-speed tram running on the Północny Bridge connects Tarchomin with the Metro Młociny station.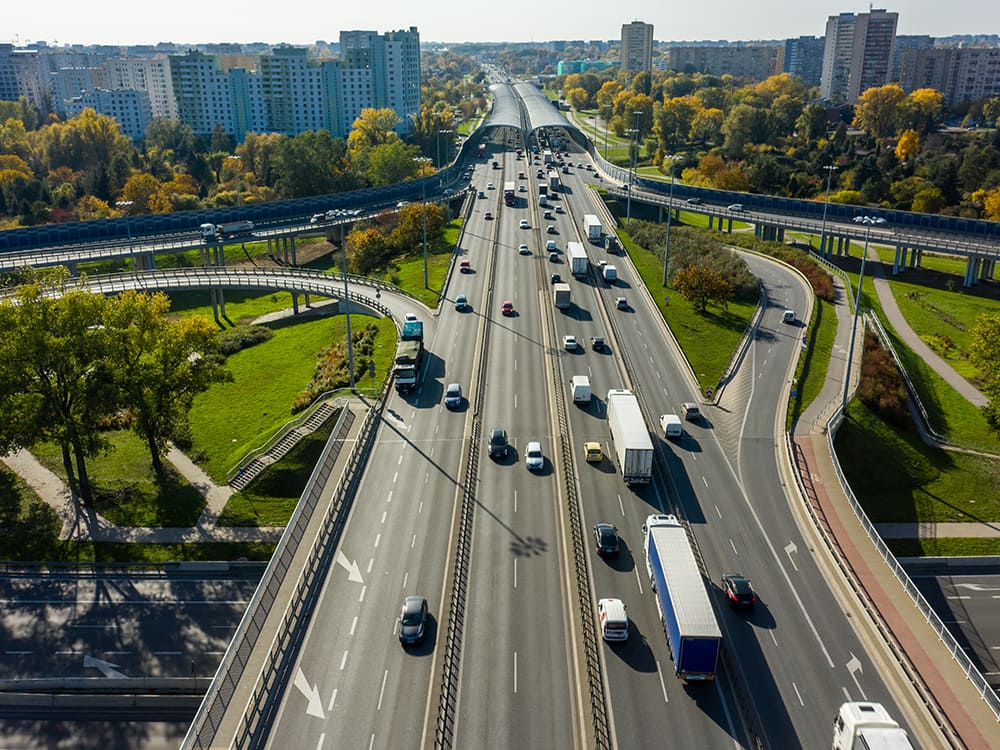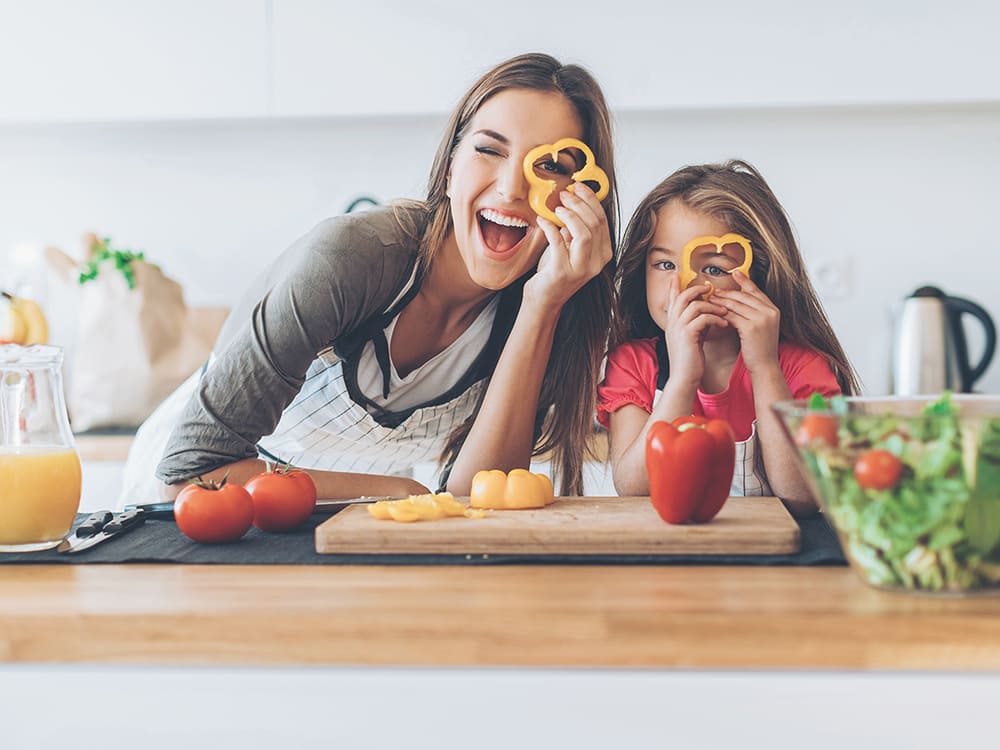 Perfect place
for your family
Well-developed urban infrastructure makes flats in Tarchomin often chosen by families with children. In the closest vicinity, there are many schools, kindergartens, clinics and modern playgrounds. There are also numerous shops, fitness clubs and the Galeria Północna shopping mall with Cinema City.
Beauty of
green areas
There are four parks in the vicinity: Picasso Park and Henrykowski Park, as well as parks at ul Ceramiczna and ul. Strumykowa. There are also numerous cycle paths, including a beautiful route along the river. It is an ideal place for summer trips, with several restaurants offering grilled food and even a small beach by the Vistula river.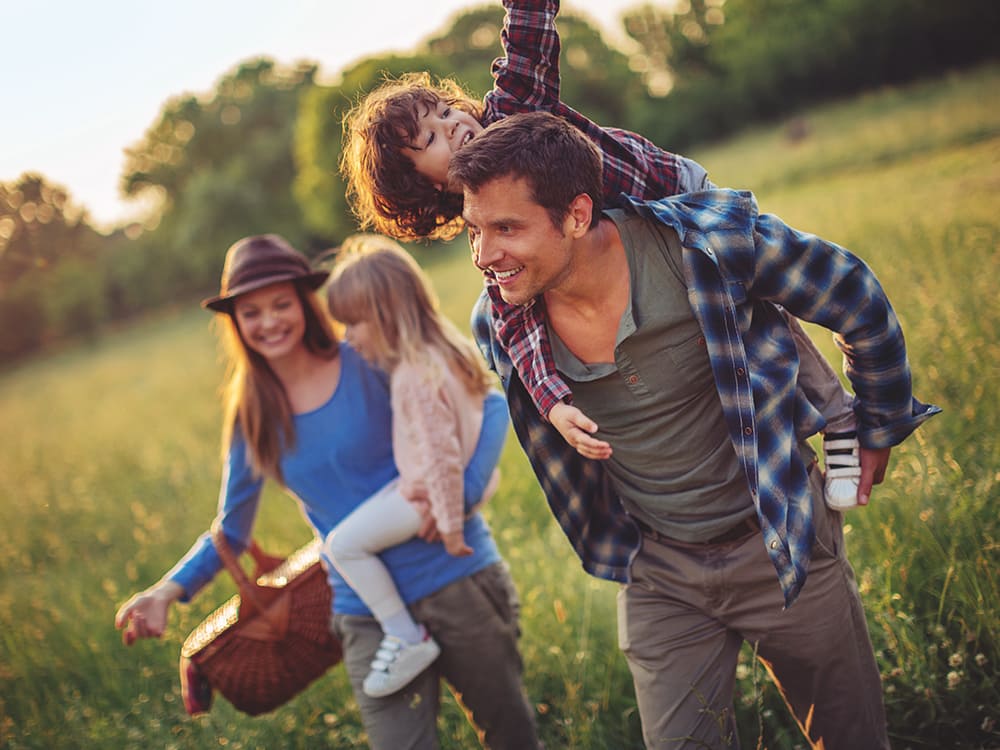 Location of the investment